How to Wear Yukata
Yukata: How to Wear & Where to Buy/Rent in Tokyo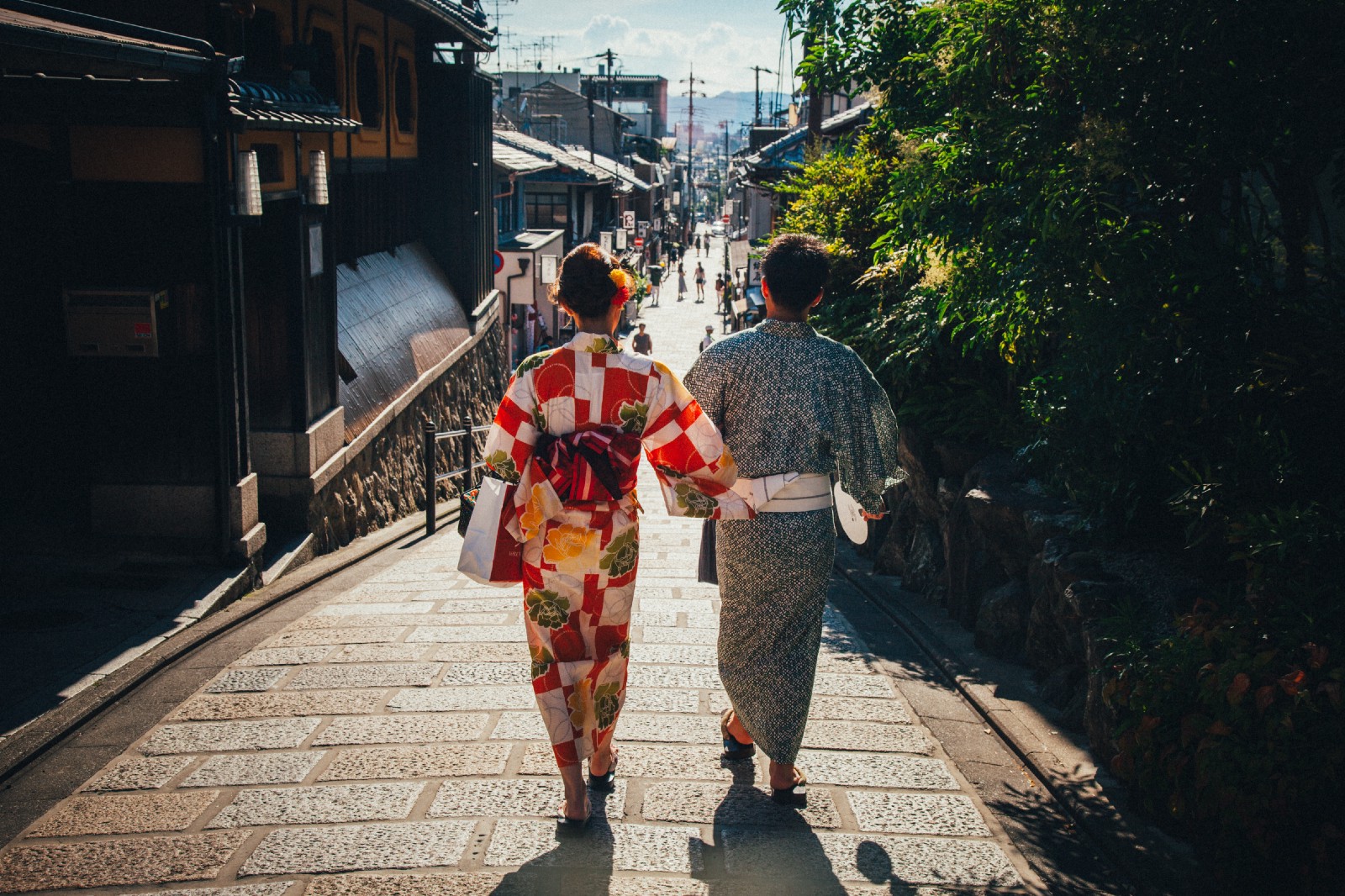 Talking about traditional Japanese wear, many of you may think about Kimono. But during summer, the casual and lighter kimono called 'Yakata' is much more common to wear. It's usually made from cotton or linen, so it's much more light and also affordable than Kimono. Yukata is nowadays becoming a popular souvenir item among foreign visitors.
There are many places that you can purchase Yukata such as shops or online, or you can rent it for a day. Yukata is available with various patterns and also a wide price range. If you have a plan to visit Japan during summer, you should definitely try on Yukata and stroll down the street or attend a Japanese summer festivals or fireworks events. It's one of the best ways to feel traditional Japanese summer vibes. In this article, I'd like to share with you some useful information about Yukata: How to wear and Where to buy or rent it in Tokyo!
How to Wear Yukata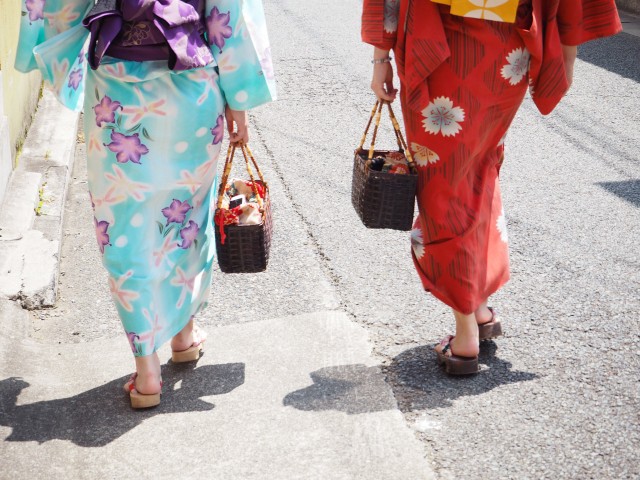 If you purchase your own Yukata and wish to put it on by yourself, it is not that complicated as Kimono, like many Japanese girls wear Yukata by themselves. Here is a brief guide of How to Wear Yukata with step by step!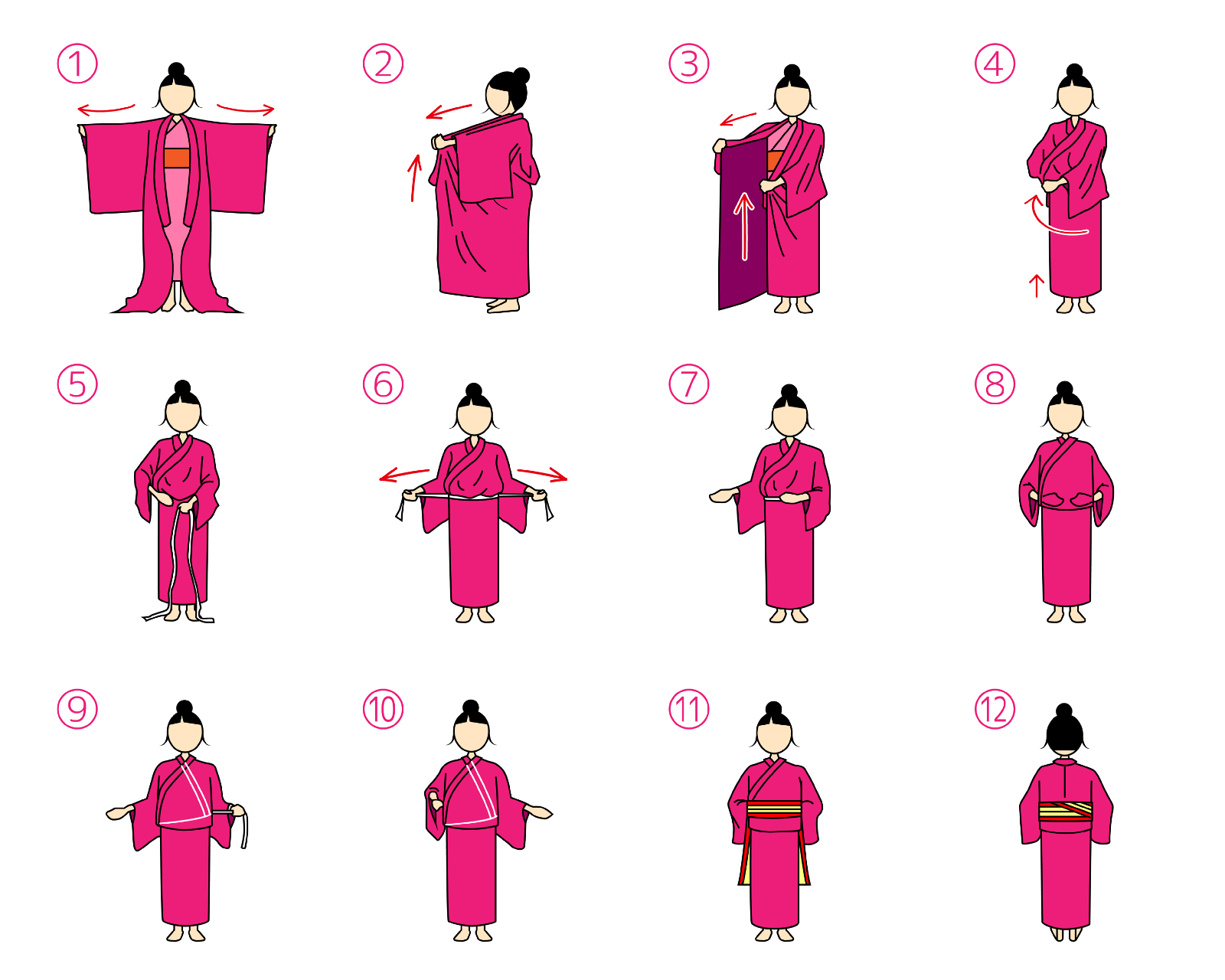 Step 1–2. Put Yukata on like you wear a coat/jacket, then hold both collar ends together in front and align the center seam at the back with the center of your backbone. While holding them in your hands, lift the Yukata off the floor to adjust the length.
Step 3–4. Open the left overlap, ensuring to keep the original width set in step 2. Raise the end of the edge of the right overlap about 7–8 cm. Layer the left overlap over the the right overlap.
Step 5–7. Bring both ends of the belt from the front to the back, cross and bring to the front, and tie.
Step 8–10. Put your hands into the opening under the sleeve on both sides, neatly pull down the extra folded fabric under neath the waist from the back to the front. Adjust the collar to be slope about 30°
Step 11–12. Place the center of the belt slightly below the chest. Bring both ends of the belt from the front to the back, cross, bring to the front and tie. Tuck any loose ends in between the wrapped belt.
I'd also recommend you to check out this page introducing how to wear Yukata and tie Obi (sash or belt): https://www.uniqlo.com/yukata/us/popup/kitsuke.html
Where to Buy Yukata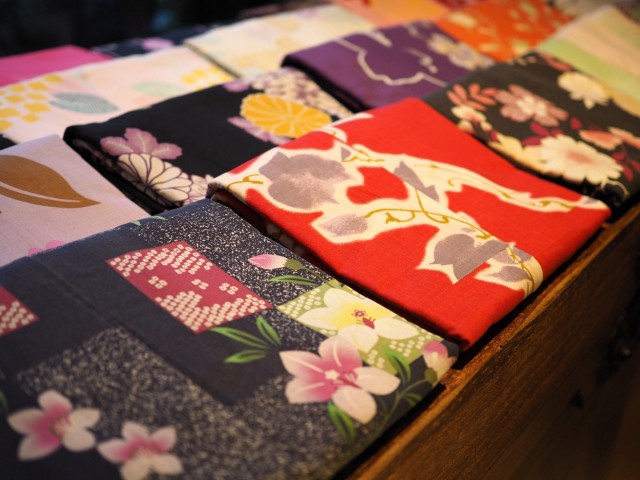 During summer, it's not to hard to find Yukata in Japan. Yukata is usually sold at Kimono stores in Japan during summer. They are available with various price range depending on designs and materials, and the price of Yukata set (Yukata and Obi (sash)) starts around 10,000 yen. Authentic Yukata made by designers or with quality materials can costs around 50,000~100,000 yen. Many department stores and supermarket sell Yukata during summer at pretty affordable price such as Don Quijote, AEON and UNIQLO. There are also shops that you can purchase second-hand or vintage Kimono/Yukata in Tokyo. I have listed some of the most recommended shops you can buy Yukata in Tokyo.
List of Yukata Stores in Tokyo
-Kimono Stores
Kimono by Nadeshiko: http://www.kimonobynadeshiko.com/
Furifu: https://furifu.com/
Kimono Yamato: https://www.kimono-yamato.co.jp/en/
-Affordable Yukata Stores
AEON: https://www.welcome-aeon.com/
Ito-Yokado: https://www.itoyokado.co.jp/special/global/en/
UNIQLO: https://www.uniqlo.com/jp/
Don Quijote (DONKI): http://www.donki.com/en/?pre=hdr
OIOI: https://www.0101.co.jp/
-Secondhand/Vintage Yukata Stores
Tansuya: https://tansuya.jp/
Chicago: https://www.chicago.co.jp/kimono.html
Where to Rent Yukata
Wearing Kimono/Yukata is a popular tourist attraction among foreign visitors today, and numbers of Kimono/Yukata rental stores are located in Tokyo including Shibuya, Asakusa and Ginza areas. If buying one is too big deal for you, renting one for a day is a perfect option! The rental Yukata shops usually provides hair/make-up styling besides fitting, and some of them offers photo shooting.
See the listed article below for the best Kimono/Yukata rental stores in Tokyo!
---
Thanks for reading! Let's wear Yukata and get the traditional Japanese summer look 🙂
For more information about travelling in Japan in summer, here are some more recommended articles to check out !
▽Related Articles▽
▼Editor's Picks▼
---