Best Music Festivals in Japan 2023
Best Outdoor Music Festivals in Japan in Summer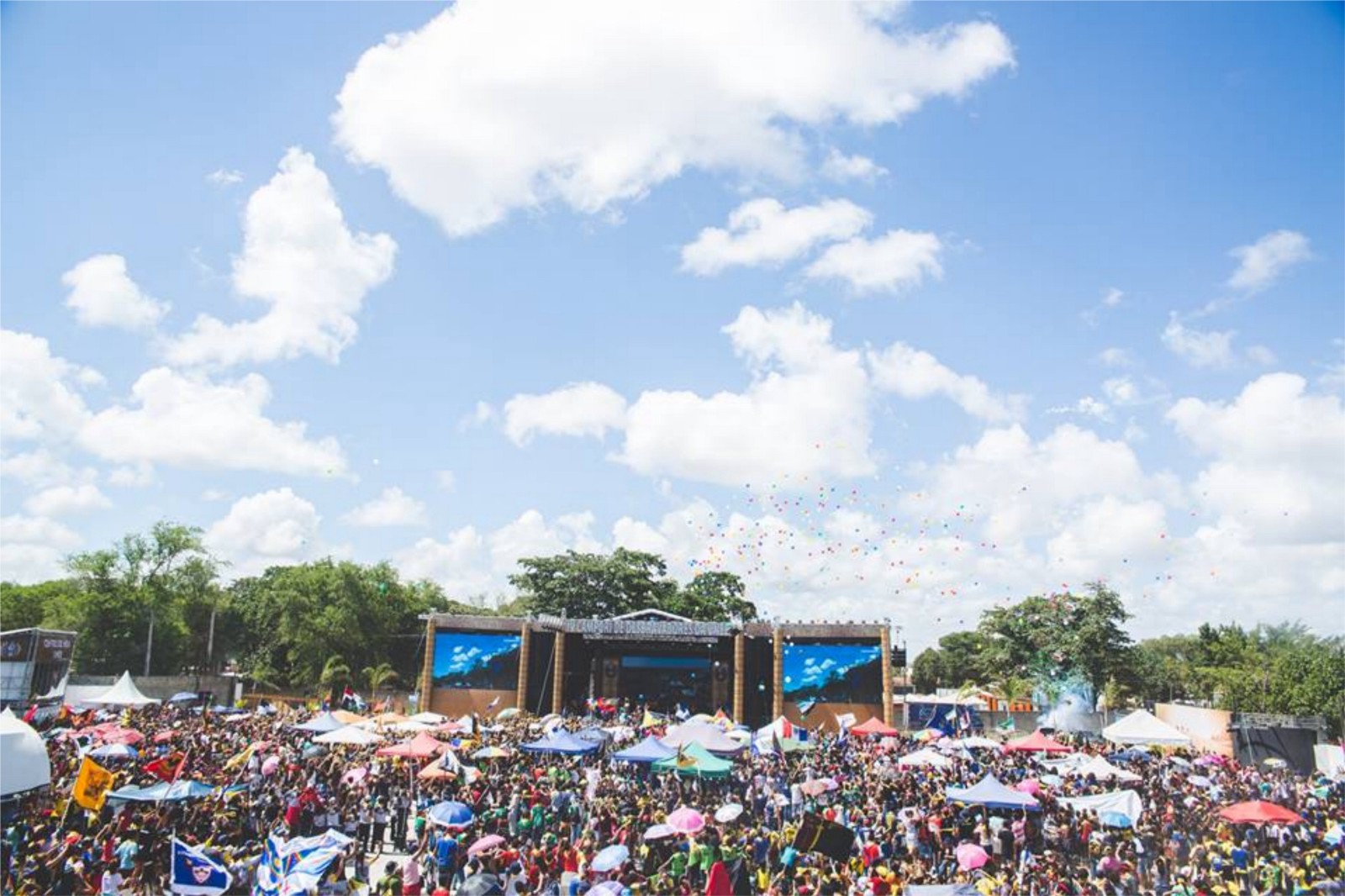 Outdoor music festivals are one of the top attractions all around the world during summer. Various music events are held here in Japan, too, featuring Japanese and international musicians including some of the world's greatest artists. A wide variety of music events are available today with different music genres such as Rock, Hip-Hop, R&B and EDM.
If you are into music festivals or wish to learn Japanese culture through the music, take a chance to join some of greatest music events in Japan this year! In this article, I'd like to introduce the best music festivals in Japan held in 2023. So let's check them out 🙂
-Fuji & Sun
Date: 13, 14 May 2023

Fuji & Sun is an outdoor festival held at the foot of Mt Fuji in Fuji City, Shizuoka Prefecture. With the astonishing view of Mt Fuji, visitors enjoy this unique festival through music, activity and camping in a relaxed, open-air space.
Venue: Mt Fuji Children's World
Ticket info: https://fjsn.jp/ticket.html
-Greenroom Festival
Date: 27, 28 May 2023
The Greenroom Festival is held annually at Yokohama Redbrink Warehouse, which is located in Minato Mirai area in Yokohama City, Kanagawa Prefecture. The festival features music, art and films which are dedicated to surf and beach culture with the concept of "Save The Beach, Save The Ocean".
In 2023, Greenroom Festival will be held for 2 days on 27 and 28 May, featuring both Japanese and international artists such as Dragon Ash, AJR, Sigrid, Nulbarich and Tash Sultana.
Venue: Yokohama Red Brick Warehouse
Ticket info: http://greenroom.jp/tickets/
– Corona Sunset Festival
Date: 15, 16 July 2023
Corona Sunset Festival is a 2-day music event held in Chura Sun Beach in Toyosaki Seaside Park, Okinawa. With the theme of sunset and relaxed, the global beach music festival tour across the world and has been held in Okinawa, Japan over the past years.
This year, the event will take place for 2 days on 15, 16 July. Enjoy the brilliant music with the stunning Okinawan beach with crystal clear water and white sand.
Venue: Chura Sun Beach, Toyosaki Seaside Park
Ticket info: https://www.corona-extra.jp/sunsets-fes/ticket/
-Fuji Rock Festival
Date: 28, 29, 3o July 2023
Fuji Rock Festival is the biggest outdoor music festival in Japan which features over 200 Japanese and international artists in 3 days, inviting over 100,000 visitors every year. The event is held in Naeba Ski Resort in Niigata Prefecture.
In 2023, Fuji Rock Festival is scheduled to held for 3 days on the last weekend of July, featuring both Japanese and international artists. The lineup of this year includes The Strokes, Foo Fighters, Lizzo, Daniel Caesar and Weezer.
More info:
-ROCK IN JAPAN FESTIVAL
Date: 6, 7, 11, 12, 13 August 2023
Rock in Japan Festival is one of the largest music event in the country dedicated to Japanese rock and pop music.
The music event used to take place at Hitachi Seaside Park in Ibaraki Prefecture, however, it's set to be held in a new location (Soga Sports Park in Chiba Prefecture) since 2022. Further information will be announced once it's confirmed so stay tuned.
Venue: Soga Sports Park
Ticket info: http://rijfes.jp/ (Japanese)
-Rising Sun Rock Festival
Date: 11, 12 August 2023
Rising Sun Rock Festival is an outdoor, all-night rock festival held annually in Hokkaido for over 20 years. The event mainly features Japanese rock and indie artists.
The event will take place on 11 and 12 August in 2023, rain or shine. The second day is an all-night event that will be held from 12:30pm to 5:00am next morning.
Venue: Tarukawa Wharf of Ishikari Bay New Port, Ishikari City
Ticket info: https://rsr.wess.co.jp
-SUMMER SONIC
Date: 19, 20 August 2023
Along with Fuji Rock Festival, Summer Sonic is counted as another biggest music event in Japan. The event takes place in Tokyo (ZOZO Marine Stadium) and Osaka (Maishima Sonic Park) for 2 days, featuring the world's greatest musicians in various genres (Rock, R&B, Hip-Hop, EDM, etc).
The event was held online in 2020 due to COVID-19 pandemic and postponed in 2021 due to Tokyo Olympics, but made a great comeback in 2022 summer with the world's greatest artists. In 2023, Summer Sonic is set to be held and confirmed acts include Kendrick Lamar, Liam Gallagher, blur, Fall Out Boy and more to be announced!
Related article:
-MUSIC CIRCUS
Date: 11, 12, 13 August 2023
The biggest beach festival in Western Japan, MUSIC CIRCUS is held annually at Osaka Sennan Rinku Park (Rinku Minamihama Beach). The outdoor festival features mainly dance music, and some of the world's greatest DJs and artists performing for 3 days.
Venue: Osaka Sennan Long Park
Ticket info: https://music-circus.jp/
-Ultra Japan
Date: 16, 17 September 2023
ULTRA JAPAN is the biggest EDM festival in Japan which was first held in 2013. The event features great dance music performed by the world's famous artists and DJs and the past acts includes Skrillex, Deadmou5, Afrojack, The Chainsmokers and more. Over 100,000 people join the event each year.
The event takes place in Odaiba area, Tokyo. In 2023, ULTRA JAPAN will be held for 2 days on 16 and 17 September 2023, and the confirmed acts so far include Axwell, Sebastian Ingrosso, DJ Snake, Peggy Gou, Skrillex and Hardwell.
More info:
Which music festival do you wish to join?? Don't miss a chance to party with the world greatest singers, bands and DJs this summer in Japan!
If you are travelling to Japan this summer, you may wanna check out these articles, too!
▽Related Articles▽
▼Editor's Picks▼
---