10 Best Restaurants in Kyoto
Kyoto restaurants from Wagyu Beef to flaming ramen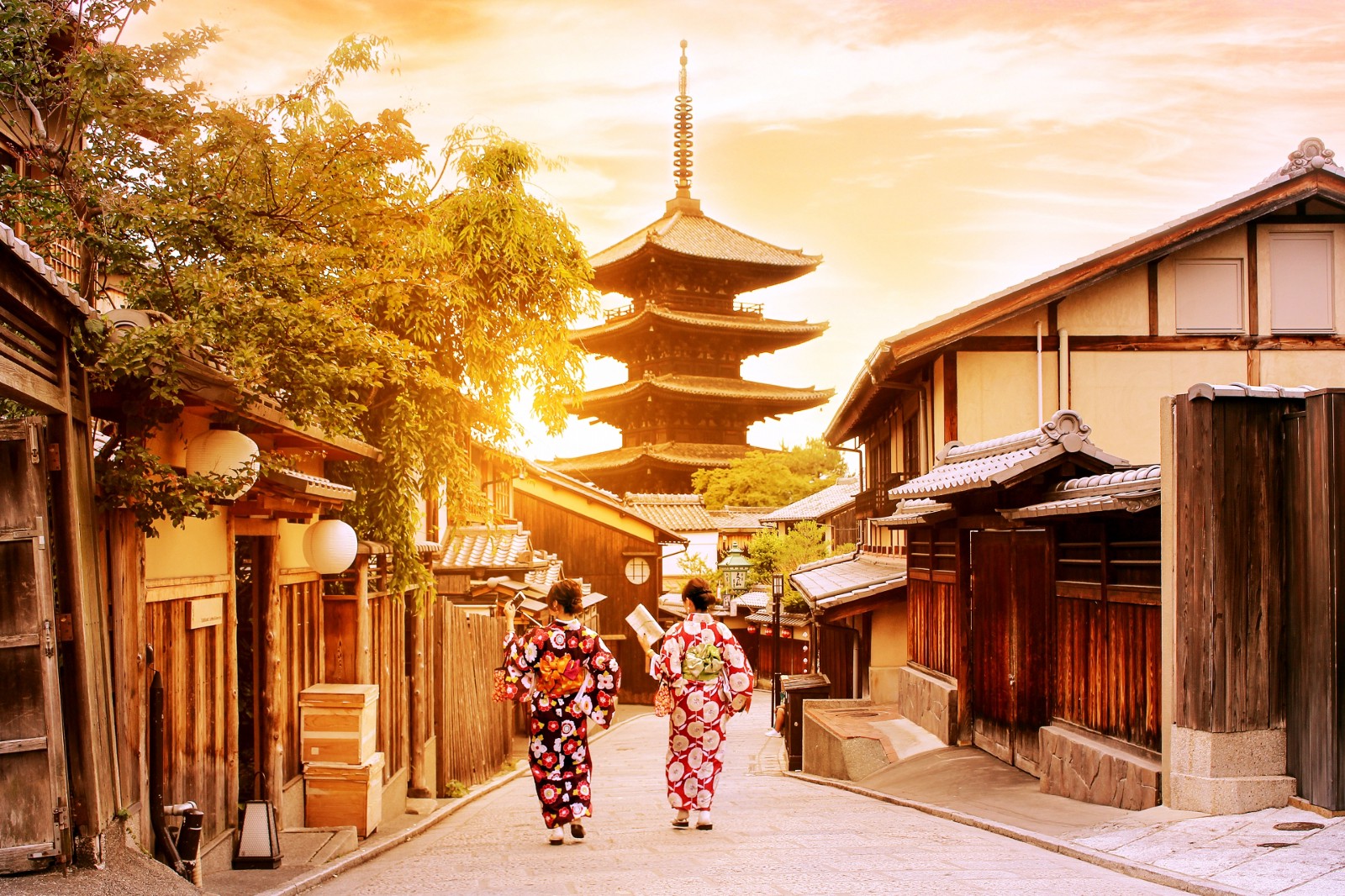 We are here to recommend Kyoto to visit with one of the reasons why you should choose Kyoto: FOOD. Apart from historical landmarks and geisha performances, Kyoto's food is never beaten by Tokyo.
Western Japan has origins of the highest quality beefs and there are lots of restaurants serving them in Kyoto, especially Murasawa Beef and Matsusaka Beef. Other kinds of food are highly valued by both local and foreign people. Check out these 10 restaurants below at least!!
*Please note that this article contains affiliate links.
1. HAFUU Main Blanch
You can enjoy tasting well-selected Wagyu Beef at HAFUU Main Blanch (はふう 本店) since the Wagyu Beef restaurant originally started its business as a butcher shop. The premium Wagyu Beef is cooked into various dishes including steak, beef cutlet and sandwiches which are take-out available.
<<Click HERE to make a reservation at HAFUU Main Blanch!!>>
2. Okonomiyaki Katsu
Okonomiyaki Katsu (お好み焼き 克) is one of the most popular restaurants in Kyoto, located near lots of popular tourist sites such as Kinkakuji Temple and Ryoanji Temple. It serves Okonomiyaki, which is sometimes looked on as Japanese-style pizza, Yakisoba and other Teppanyaki dishes grilled on the hot plate.
3. Arash's Kitchen
Arash's Kitchen (アラシのキッチン), located in the little northeast of Kyoto Station, is a unique restaurant with exotic atmosphere offering fusion cuisine including Persian and Indian dishes. There are various menu such as kebab, naan and pizza, and certificated Halal food is available for Muslim.
4. Shishin Samurai Cafe&Bar&Restaurant
For experiencing traditional Japanese culture, Shishin Samurai Cafe&Bar&Restaurant (士心 サムライカフェ&バー&レストラン) is recommended to visit, which has the theme of Samurai. You can quality Japanese food including Murasawa Beef (one of the highest beef brands in Japan) in the old atmosphere of the building.
5. Otsuka
Otsuka (おおつか), one of the most famous and popular restaurants in Japan among foreign visitors, is a steakhouse serving Murasawa Beef at an affordable rate, which is a top-rated brand of Wagyu Beef. The Wagyu Beef restaurant is located in the Arashiyama area famous for the bamboo grove and the monkey park.
6. Menbakaichidai
Menbakaichidai (めん馬鹿一代) is a unique and exciting Ramen restaurant in the center of Kyoto. Its specialty is known as the flaming Ramen which literally burns up in front of your seat. If you want to have a surprising experience and enjoy eating Japanese Ramen, Menbakaichidai is highly recommended.
7. Beer Komachi
Beer Komachi (ビア小町) is a bar-style restaurant located in the Sanjo area which is the northeast of Kyoto Station. Beer Komachi is visited by both domestic and international guests for several kinds of craft beer. You can taste the authentic Japanese food like Sashimi and Oden which go well with the beer.
8. Matsusakagyu What's
Since you travel all the way to Japan, let's enjoy Wagyu Beef in a Yakiniku (Japanese BBQ) style. Matsusakagyu What's (松阪牛 What's) is a nice spot to experience Yakiniku, and it offers Matsusaka Beef, one of three best quality Wagyu Beef brands.
9. Chao Chao Sanjo Kiyamachi
Chao Chao is a popular Gyoza dumpling chain restaurant in Japan, and one of its branches Chao Chao Sanjo Kiyamachi (餃々 三条木屋町店) is located in the Sanjo area. A Gyoza dumpling is one of the hottest Japanese food, and Chao Chao Sanjo Kiyamachi has a variety of flavors of Gyoza dumplings at a budget price.
10. Katsukura Sanjo Honten
Tonkatsu is the Japanese-style pork cutlet which is a Japanese food getting more popular among foreign tourists. Katsukura Sanjo Honten (かつくら三条本店) is a perfect place to eat crispy and juicy Tonkatsu in Kyoto. You can choose one out of 2 kinds: fillet cutlet (less fat) and loin cutlet (juicier).
Looking to travel deeper? Kyoto Bar Hopping Food Tour by Magical Trip will help you explore hidden izakaya bars in the backstreets of Kyoto and view the different sides of Kyoto after dark. If you are more into authentic food culture of Kyoto, I'd recommend Kyoto Night Foodie Tour, introducing hidden restaurants in Gion area with traditional Kyoto dishes and drinks.
▽Also check out 5 best Michelin restaurants in Kyoto??▽
▽Check more restaurants in Kyoto by Category!▽
▽ Related Articles▽
▼ Editor's Picks▼
---