11 Best Kaiseki Restaurants in Kyoto
Kyoto's Finest Kitchens fro Kaiseki Cuisine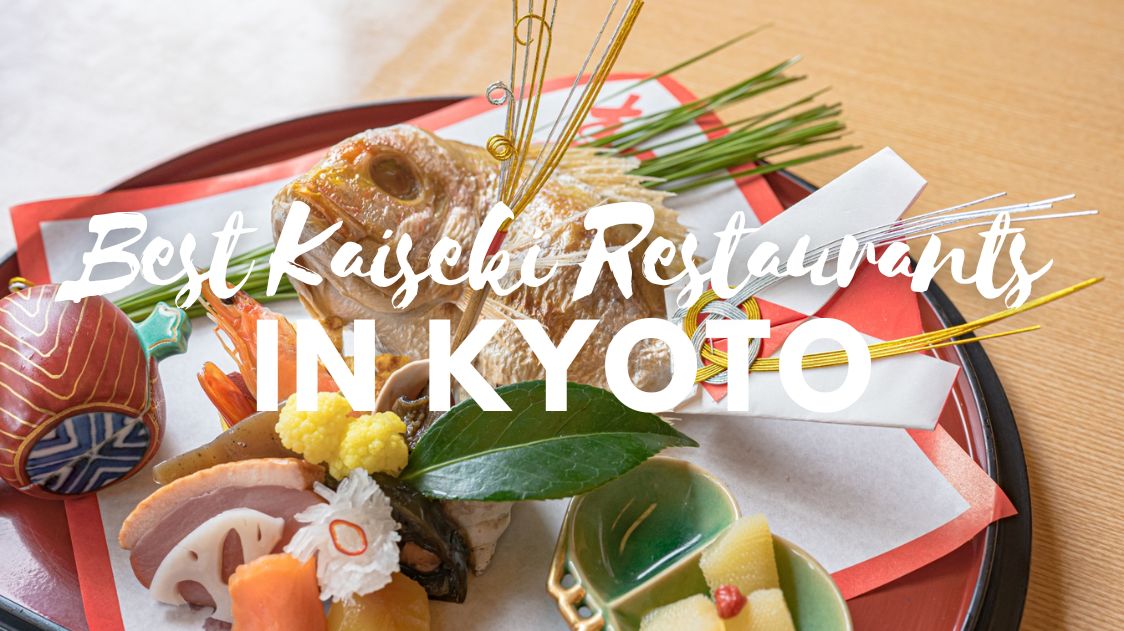 Kyoto is renowned as the heartland of Kaiseki cuisine. This traditional Japanese dining experience, known for its seasonal focus and balance, features multiple courses each showcasing a different cooking technique. The best Kaiseki restaurants in Kyoto offer the chance to dive deep into this rich culinary art form, telling a story of time-honored traditions mixed with contemporary interpretations. In this article, we'll guide you through a selection of these culinary hotspots that have raised the Kaiseki bar to new heights.
---
1. Iida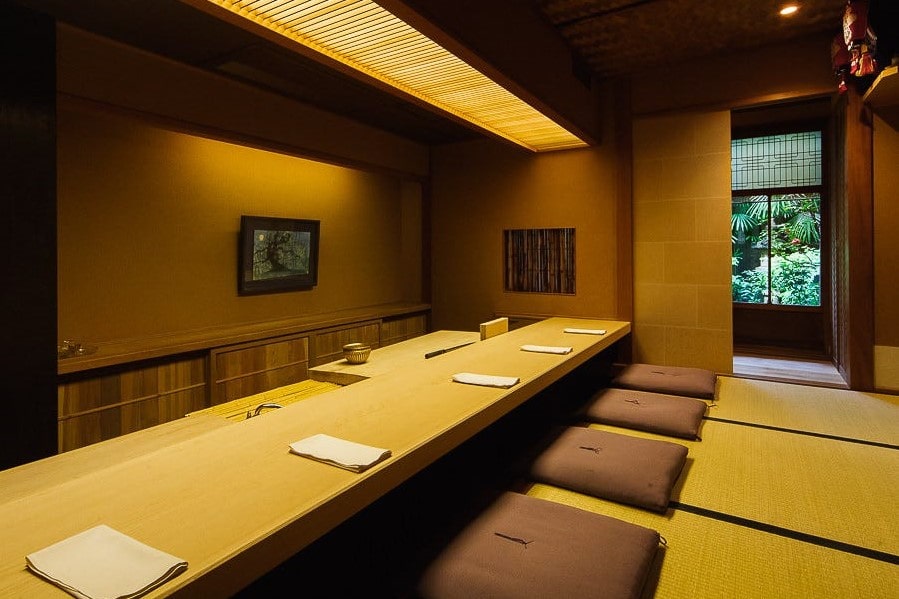 Set in a meticulously restored Sukiya-zukuri building from the early Showa period, Iida (飯田) offers an unmatched culinary voyage steeped in tradition and seasoned with unique creativity. Since opening its doors in 2010, Iida has carved a reputation as one of Kyoto's best purveyors of Kaiseki cuisine, earning much sought-after Michelin stars. Owner Shinichi Iida infuses every dish with his unique sensibility, using seasonal ingredients and time-honored Japanese pottery to create a multisensory dining experience that extends beyond mere taste. With this intricate interplay of artful cuisine and carefully selected ceramics, Iida engages all six senses, offering a tranquil respite from the world outside. A much sought-after culinary destination, the restaurant advises booking up to two years in advance for an unforgettable gastronomic journey.
▶︎Make a reservation for Iida here!
2. Nakamura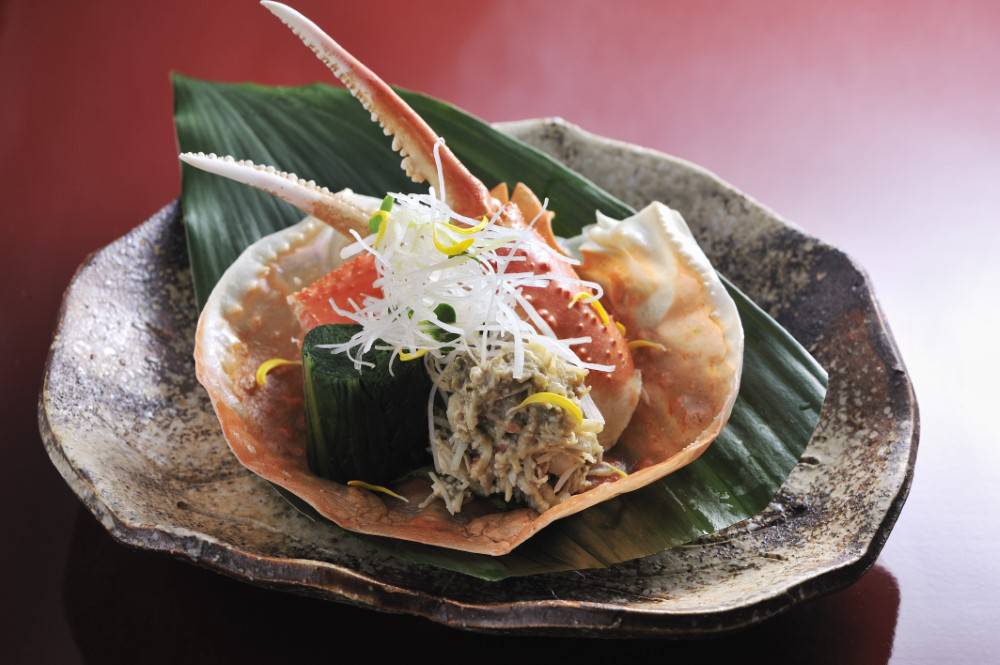 Nakamura (なかむら) has been a culinary cornerstone in Kyoto for over 180 years, faithfully representing the best of traditional Kaiseki cuisine. Stepping through its white curtain entrance, you transition from the buzz of Oike Street to a realm of tranquility, graced with tatami rooms, Japanese gardens, and horigotatsu tables. Chef Motokazu Nakamura, the current torchbearer of six generations of master chefs, combines his background in nutritional science with an unwavering commitment to premium local ingredients. This Michelin-starred establishment, which has been impressing patrons since 2011, also boasts some of the most exclusive regional sakes. Secure a reservation at Nakamura for a journey through Kyoto's culinary history and the chance to taste dishes only possible here.
▶︎Make a reservation for Nakamura here!
3. Mizai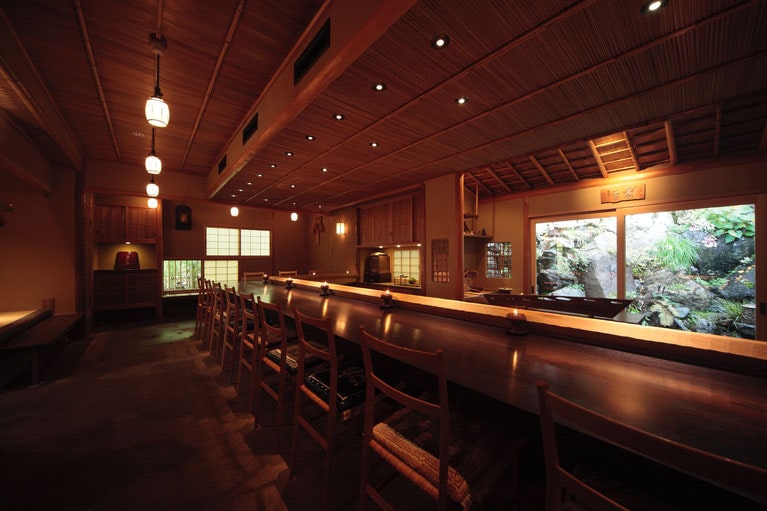 Nestled in Kyoto's scenic Maruyama Park, Mizai (未在) invites food enthusiasts on an unforgettable journey through Kaiseki gastronomy. Chef Hitoshi Ishihara curates a menu with the most luxurious ingredients, earning him a well deserved spot among some of the most prominent restaurants of the Michelin guide. At Mizai, dining is not only about pleasure but also communion. Every guest is served simultaneously, fostering a shared culinary experience. This symbiotic narrative is further enhanced with their matcha green tea, prepared with holy water from the nearby Yasaka Shrine, adding a spiritual dimension to the meal.
▶︎Make a reservation for Mizai here!
4. Soujiki Nakahigashi
At Soujiki Nakahigashi (草喰なかひがし), each day starts in the verdant fields of Kamigamo. Chef Hisao Nakahigashi cultivates a profound connection to nature at his restaurant, where he brings the mountain's bounty directly to the plate, showcasing wild, seasonal ingredients in an "Omakase" style menu that changes daily. The flavors of Kyoto's four seasons come alive in dishes that are an emblem of "omotenashi" hospitality. This Michelin-starred establishment offers both counter seats for engaging with the chef and private tatami rooms on the second floor, providing an experience that truly caters to the heart and palate. Due to its immense popularity, securing a reservation is recommended well in advance.
▶︎Make a reservation for Soujiki Nakahigashi here!
5. Kichisen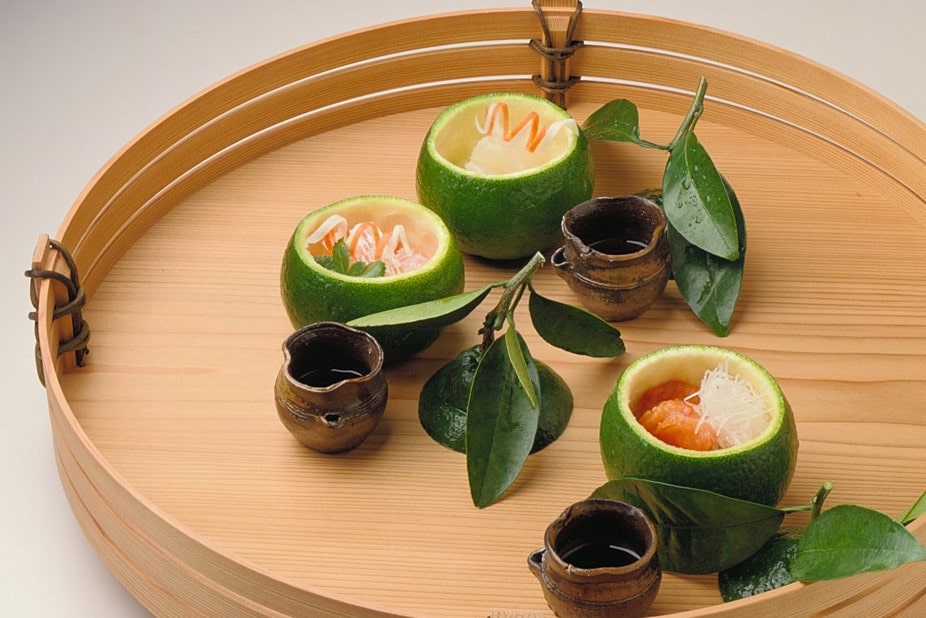 Rising from the ranks into the Michelin guide, Kichisen (吉泉) has proven its culinary prowess in the world of Kaiseki. Helmed by Chef Yoshimi Tanigawa, this establishment is known for its innovative explorations in court-style cuisine, health-conscious options, and fervent promotion of Kyoto-style gastronomy. Exquisite Cha-Kaiseki style dishes, made with the freshest seasonal ingredients from all over Japan, fill the menu. From sashimi and sushi to intricate main courses, every creation is a visual and gustatory delight. A little away from the heart of Kyoto, Kichisen justifies the journey with an extraordinary gastronomic experience.
▶︎Make a reservation for Kichisen here!
6. Mitsuyasu
In the heart of ancient Kyoto lies Mitsuyasu (光安), a sanctuary where Chef Yuichi Mitsuyasu's passion for Kaiseki cuisine comes to life. Located in a 150-year-old Kyomachiya townhouse, the restaurant welcomes only two groups per day, offering an intimate dining experience with a unique open kitchen style. Chef Mitsuyasu meticulously prepares each dish, creating artful combinations of sea and mountain ingredients or highlighting the earth's seasonal bounties in imaginative ways. It's a space that marries the tranquility of Kyoto with the transformative power of Kaiseki cuisine, creating a healing haven for both weary travelers and busy professionals.

▶︎Make a reservation for Mitsuyasu here!
7. Mankamerou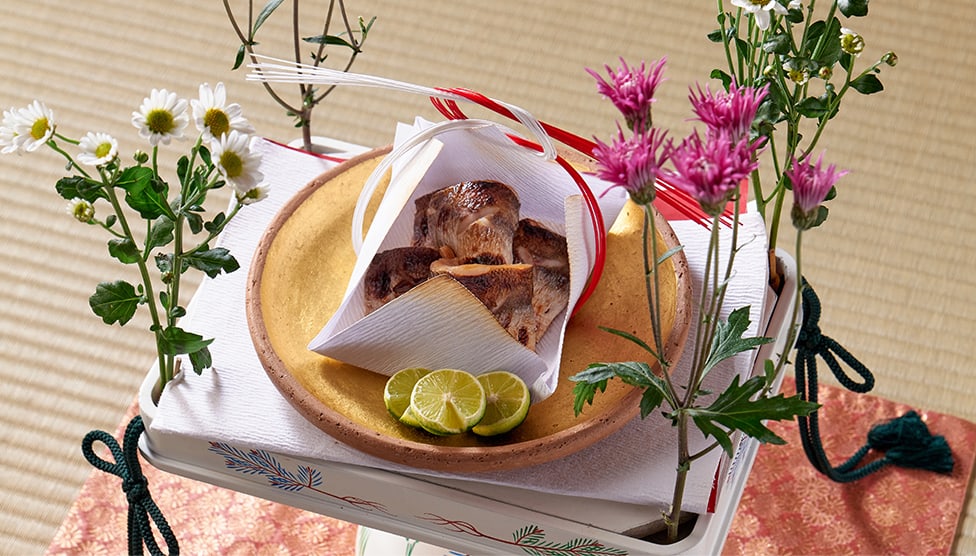 In a quaint corner of Kyoto's Nishijin district, Mankamerou (萬亀楼) stands as a testament to centuries of culinary tradition. Founded in 1722 as a sake brewery, it transitioned into a restaurant under the same name. Today, helmed by the tenth-generation custodian, Takehiro Konishi, Mankamerou prides itself on steadfastness, wisdom, and humility. With a lineage spanning nearly 300 years, this establishment embodies the essence of hospitality, aiming to bring a sense of devotion and warmth to each dish. It also holds the honor of officially inheriting the Ikuma-style kitchen knife and Yusoku cuisine from the Imperial Palace, adding an extra layer of cultural significance to the dining experience.
▶︎Make a reservation for Mankamerou here!
8.Fukiage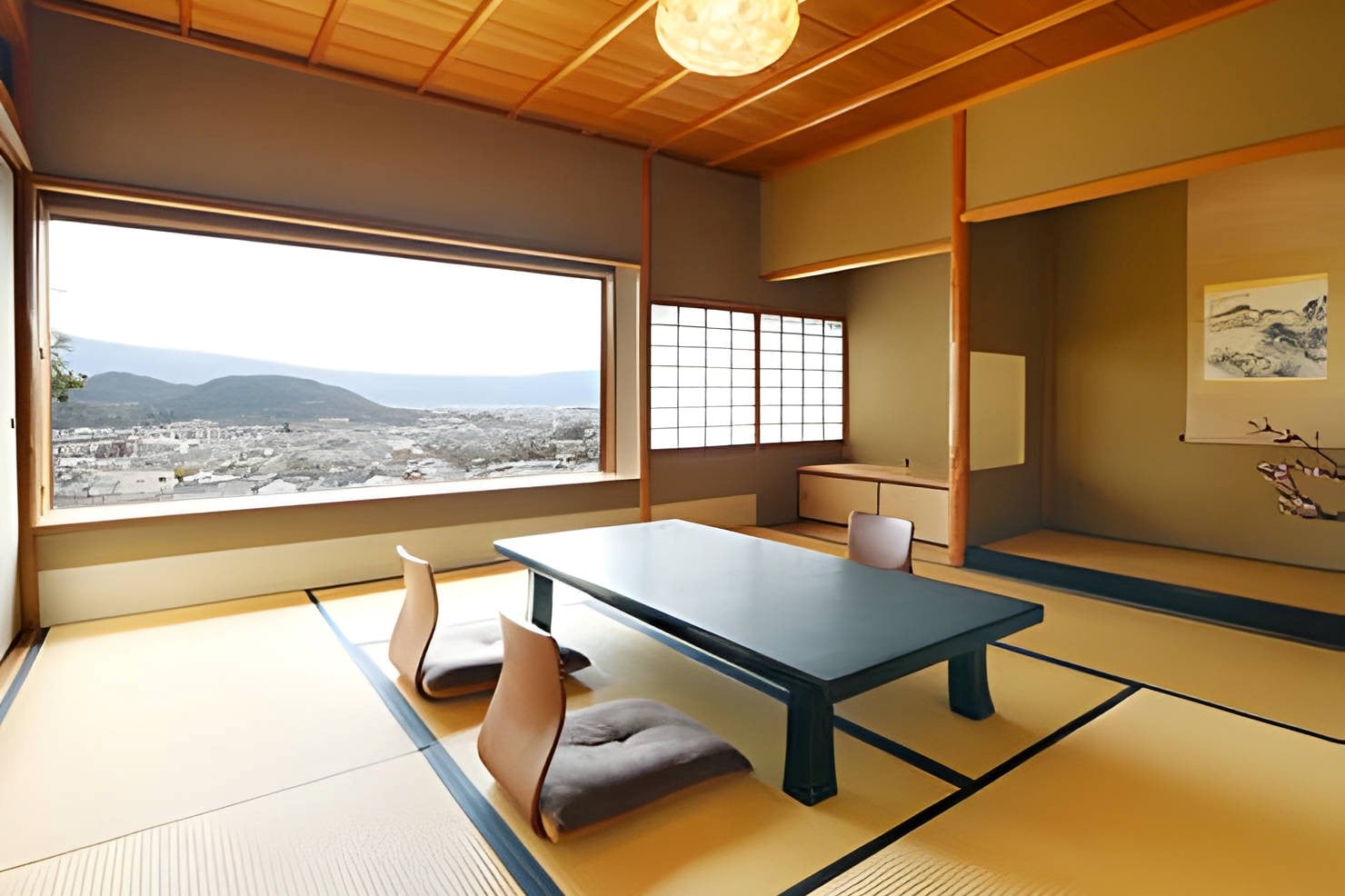 Nestled in the Nishigamo area of Kyoto, Fukiage (ふきあげ) is a renowned restaurant known for its intimate dining experience. With a policy of welcoming only one group of guests per day, the restaurant guarantees a personal touch. Spearheaded by Kazuhiro Fukiage, guests can delight in meticulously crafted seasonal dishes in the traditional zashiki seating on the second floor or indulge in sushi prepared personally by the owner at the counter. Set in a sukiya-style detached house on a hill, Fukiage offers stunning views of Hiei mountains and Kyoto city. The establishment strives to provide a luxurious experience that transcends the price, promising a memorable experience for every diner.
▶︎Make a reservation for Fukiage here!
9.Gion Matayoshi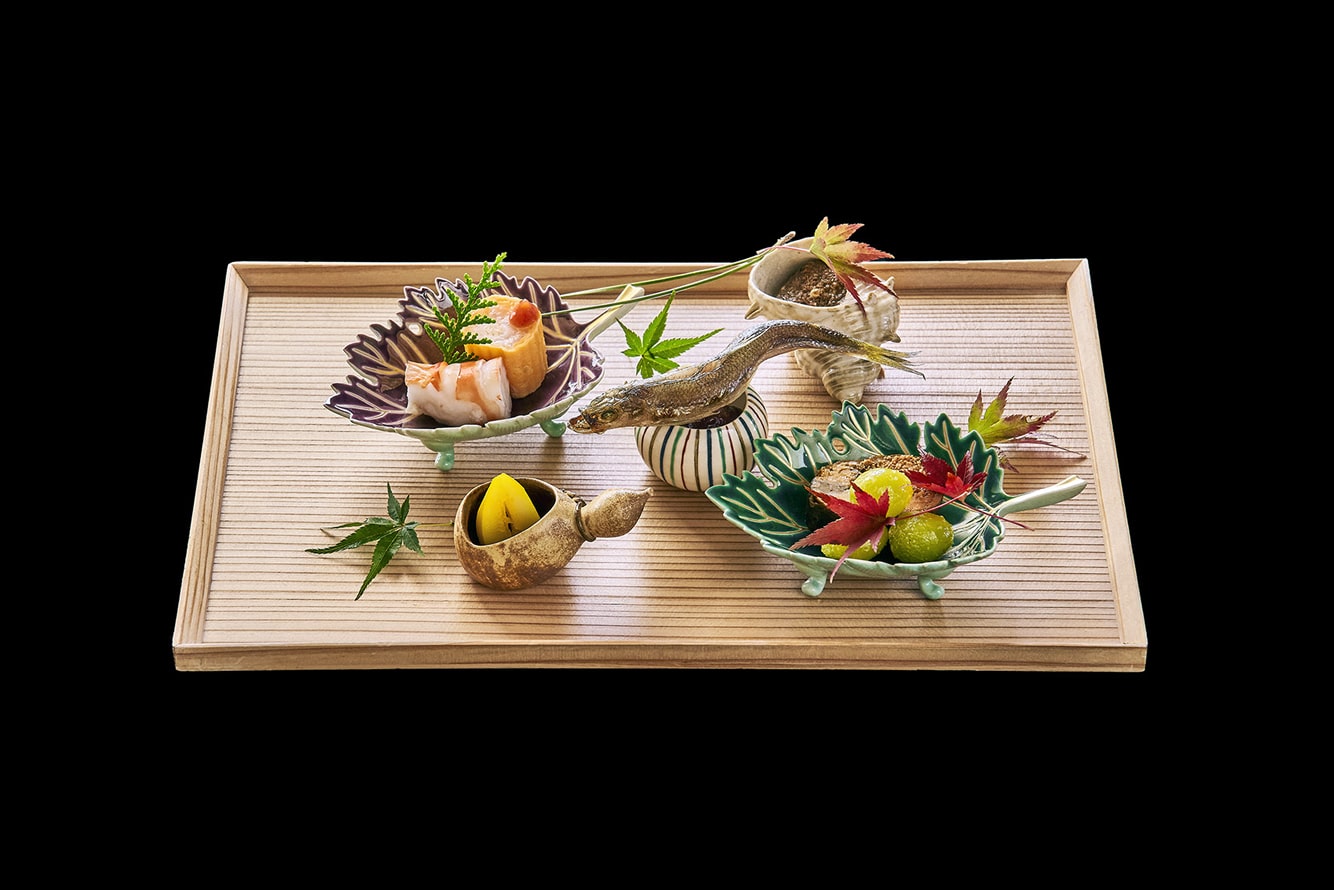 Gion Matayoshi (祇園又吉) embodies the spirit of cha-Kaiseki, serving the best of the season with an emphasis on dialogue with the customer. Tucked away in Gion Hanamikoji, this two-star Michelin restaurant offers an idyllic retreat from Kyoto's bustling streets. Chef Kazutomo Matayoshi, who previously held the title of head chef at a prestigious Japanese inn, curates an exquisite menu that harmonizes Okinawan culinary artistry with an unrivaled selection of sake. The establishment's elegant Japanese ambiance and minimalist aesthetics reflect the perfect blend of tradition and innovation, making Gion Matayoshi a cornerstone of Kyoto's fine dining scene.
▶︎Make a reservation for Gion Matayoshi here!
10.Shinmonzen Yonemura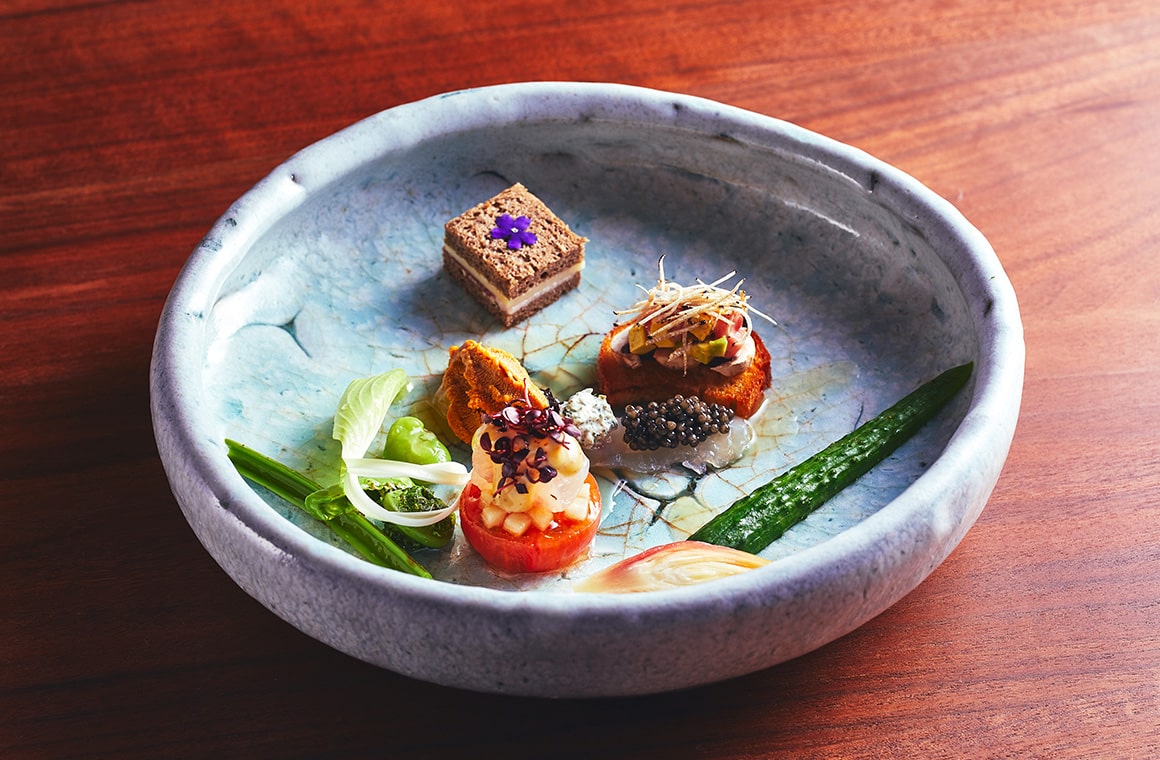 Shinmonzen Yonemura (新門前 米村よねむら), a culinary gem in Kyoto, stands as the testament to Chef Masayasu Yonemura's creative prowess. Straddling the line between East and West, Yonemura offers a unique dining experience that blends the spirit of Japan with Western influences. The restaurant's Omakase course, available for both lunch and dinner, is designed to stimulate the five senses, incorporating a mix of seasonal ingredients and expert techniques. The venue is known for its inventive approach, presenting a symphony of flavors that defy traditional culinary categorizations. Born in Kyoto, Chef Yonemura's work reflects his extensive training in Kyoto's long-established restaurants, and his establishment's recognition by the Michelin underscores his culinary accomplishments.
▶︎Make a reservation for Yonemura here!
11.Wagokoro IZUMI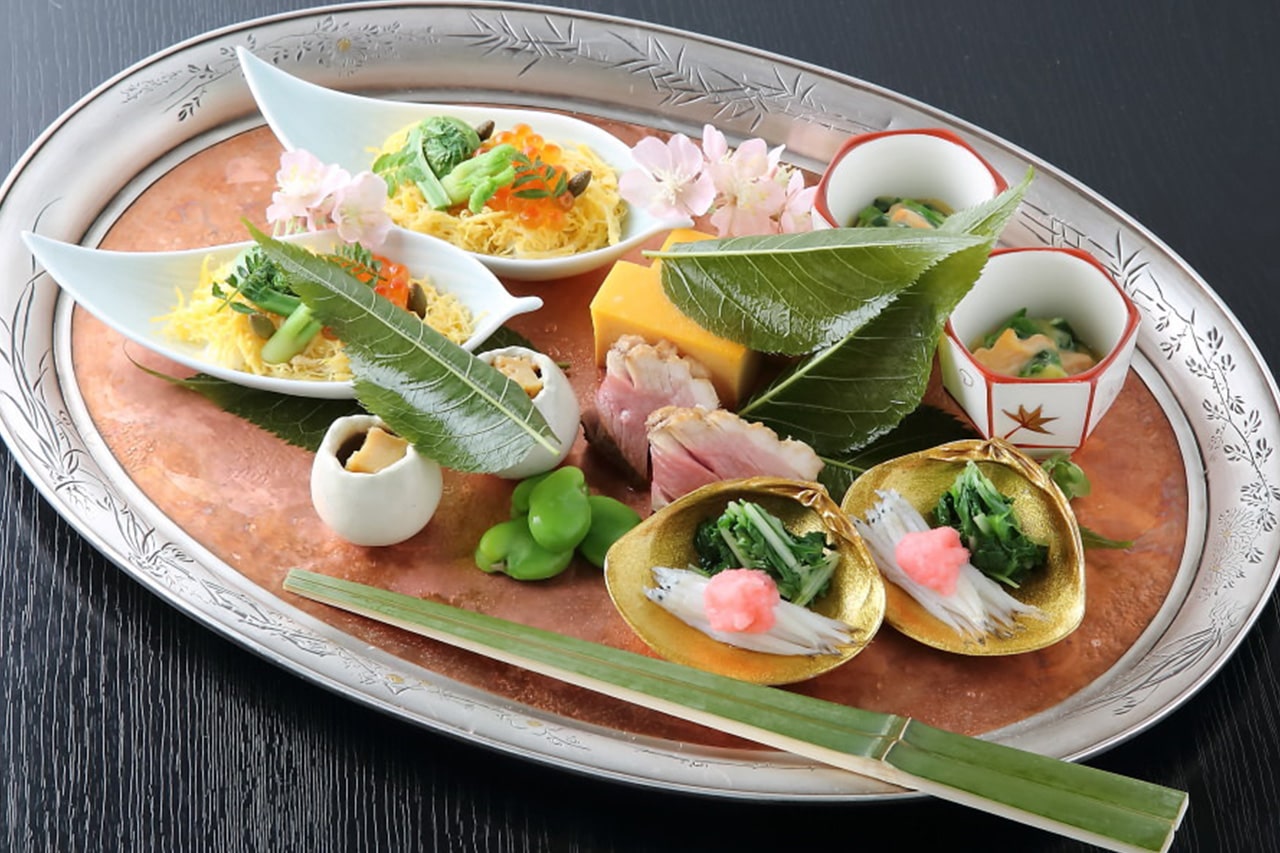 Wagokoro IZUMI ( 和ごころ泉), established by the skilled apprentice of the iconic Kyoto eatery "Sakurada," embodies the essence of Kyoto's culinary traditions. Under the stewardship of owner Masaki Izumi, the restaurant relocated in 2016, preserving its focus on authentic Kyoto cuisine. At its heart is the exquisite "dashi" (broth), carefully crafted with Rishiri kelp and Makurazaki bonito. This stock forms the cornerstone of Izumi's cuisine, enhancing the natural flavors of the ingredients. The meal concludes with "cooked rice" served in a custom-made clay pot, which upon opening, releases a captivating seasonal aroma. Beyond just cuisine, Wagokoro IZUMI also offers a rich visual exploration of Japanese culture through its decor and historically significant tableware.
▶︎Make a reservation for Wagokoro IZUMI here!
Experiencing Kyoto's culinary scene takes one on a journey through time, exploring traditional flavors and innovative fusion. Each restaurant, unique in its approach, cherishes seasonality and craftsmanship, providing not just a meal but a cultural immersion. A visit is a feast for the senses, capturing the soul and spirit of Japan.
---
▽Subscribe to our free news magazine!▽

For more information about restaurants in Japan, check these articles below, too!
▽Related Articles▽
▼Editor's Picks▼
---