5 Best KAISEKI Restaurants in Tokyo
Best Kaiseki in Tokyo including Michelin starred restaurants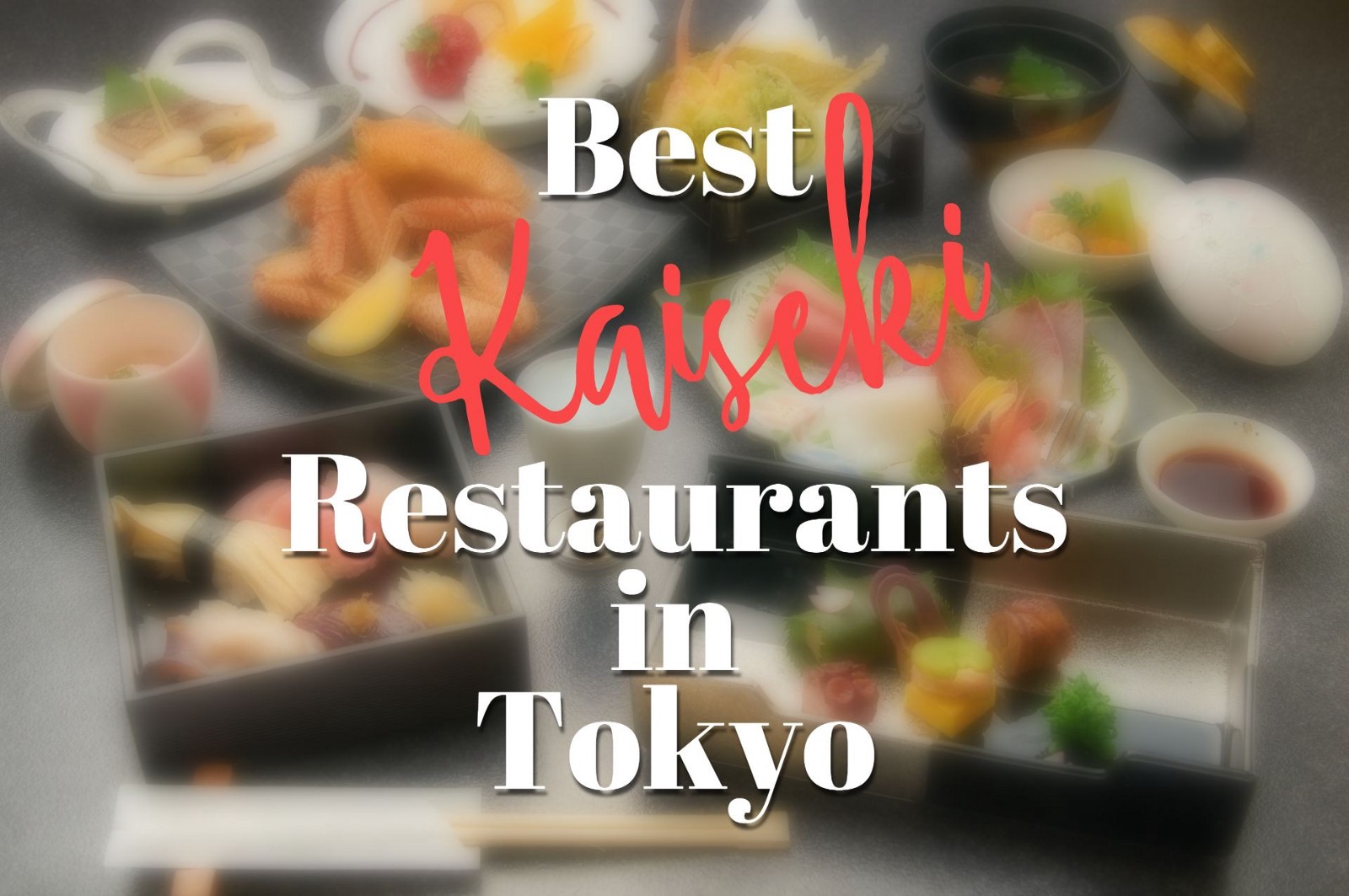 First of all, what is Kaiseki?? It's a traditional multi-course Japanese dinner, often served at traditional Japanese restaurants or Ryokan style hotel. As well as the taste and the quality of the meal, Kaiseki is wonderful collection of skills and techniques by Japanese chefs. I strongly recommend you to have Kaiseki dish at least once while in Japan!
So here, I'm sharing the most recommended 5 Kaiseki restaurants in Tokyo!
*Please note that this article contains affiliate links.
1. Ichita
Ichita (いち太) is a Japanese restaurants located in Aoyama area, introduced at Michelin Guide Tokyo 2017. Ichita only serves two courses (A:15,000 yen~/B:20,000~), which are both daily special made with selected seasonal ingredients by the owner chef. Home made soba noodle is served at the end of each course.
Book your seat at Ichita here!
Access: 5 min walk from Gaienmae station
Hours: 17:30~23:00 (Closed on Sundays&Holidays)
Budget: 20,000 yen~
Link: https://www.tokyoichita.com/ (Japanese)
2. Nishiazabu Kikuchi
Nishiazabu Kikuchi (西麻布 き久ち) is a long established Japanese restaurant in Nishiazabu area owned by the famous owner chef Kikuchi. Two courses (A:10,000 yen~/B:15,000 yen~) are served based on selected ingredients of the day. Enjoy watching the master chef cooking at the open kitchen counter.
Book your seat at Nishiazabu Kikuchi here!
Access: 10 min walk from Nogizaka station
Hours: 18:00~21:30 (Closed on Sundays&Holidays)
Budget: 15,000 yen~
3. Ryugin
Ryugin (龍吟) is a Japanese restaurant located in Roppongi area. The restaurant was rewarded three Michelin star for 5 years in a row and the chef Yamamoto is one of the most creative and artistic chefs in the world. Meet the perfection of Kaiseki dish!
Access: 2 min walk from Roppongi station
Hours: 18:00~1:00
Budget: 30,000 yen~
Link: http://nihonryori-ryugin.com/en/
4. Ginza Kojyu
Ginza Kojyu (銀座小十) is a newly re-open Japanese restaurant located in Ginza area. The owner chef Okuda owns one of the top restaurants in Paris "OKUDA" and he is a hugely well-known chef worldwide. The menu is chef's special course only. Enjoy world's finest dish!
Access: 3 min walk from Ginza station
Hours: Lunch 12:00~13:00/Dinner 18:00~21:30 (Closed on Sundays&Holidays)
Budget: Lunch 20,000 yen~/Dinner 30,000 yen~
Link: http://www.kojyu.jp/ (Japanese)
5. Kagurazaka Ishikawa
Rewared three Michelin star in 8 years in a row, Kagurazaka Ishikawa (神楽坂 石かわ) is one of top-notch Japanese restaurants, located in Kagurazaka area. Finest ingredients are selected and prepared everyday by the owner chef Ishikawa. As well as daily special course, a crab course is served only during winter. It's one of the hardest restaurants to book in Tokyo!
Access: 7 min walk from Kagurazaka station
Hours: 17:30~24:00 (Closed on Sundays&Holidays)
Budget: 20,000 yen~
Link: http://www.kagurazaka-ishikawa.co.jp/english/index_e.html
↓↓↓For more articles about Japan, check these links!! ↓↓↓
▽Related Articles▽
▼Editor's Picks▼
---