5 Best Unagi Restaurants in Tokyo
Discover the charm of the best Unagi (Eel) restaurants in Tokyo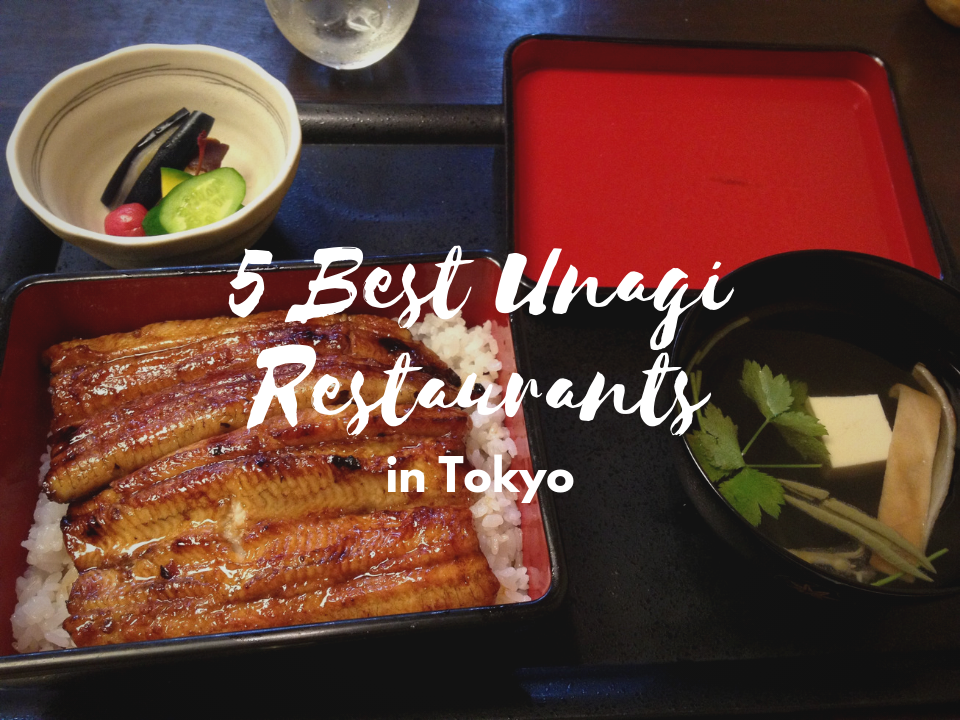 Although not very known abroad, "Unagi", or freshwater eel, is one of the popular delicacies in Japan. Foreign visitors tend to oversee Unagi because it's often overshadowed by the more popular Japanese cuisines such as Sushi and Ramen. Even if they are aware of Unagi, many pass out the opportunity to try it due to fear of not liking the taste after paying a significant amount of money.
But most people are pleasantly surprised after trying it out. In contrast to the eel's scary appearance before being prepared, Unagi has a delicate and soft texture, and it is usually covered in sweet "Tare" sauce that is very well complemented by eating it with white rice.
There are several ways you can enjoy unagi. The base of most Unagi dishes is the "Kabayaki", which is Unagi grilled and then covered in layers of sweet and savory "Tare" sauce. It is usually eaten on top of rice in the form of "Una-ju" or "Una-don". "Una-ju" is the kabayaki on top of rice. It comes in a nicely decorated lacquer bento box. "Una-don" is also the kabayaki on top of rice, but this time in a bowl. Another way of eating Unagi is "Shirayaki", which is the Unagi grilled without adding the "Tare" sauce.
Preparing the eel consists of Filleting, skewering, steaming, and grilling. Even for a skilled chef, it takes about an hour to prepare Kabayaki from scratch.
To make a good Unagi dish requires a lot of practice, and it takes many years in becoming an "Unagi master". It is popularly said that to become an Unagi master, it takes 3 years of skewering, 8 years of split cutting, and a lifetime of grilling. These elaborate processes create a soft and delicate texture that is unique to the Unagi. Therefore, to enjoy a kabayaki, it is crucial that you choose the right restaurant. Luckily, Tokyo has a variety of well-established unagi restaurants.
In this article, we would like to recommend some of the best Unagi restaurants in Tokyo. If you go to any of the following places, we will assure you that you will have one of the best quality of Unagi possible.
---
1. Izu-ei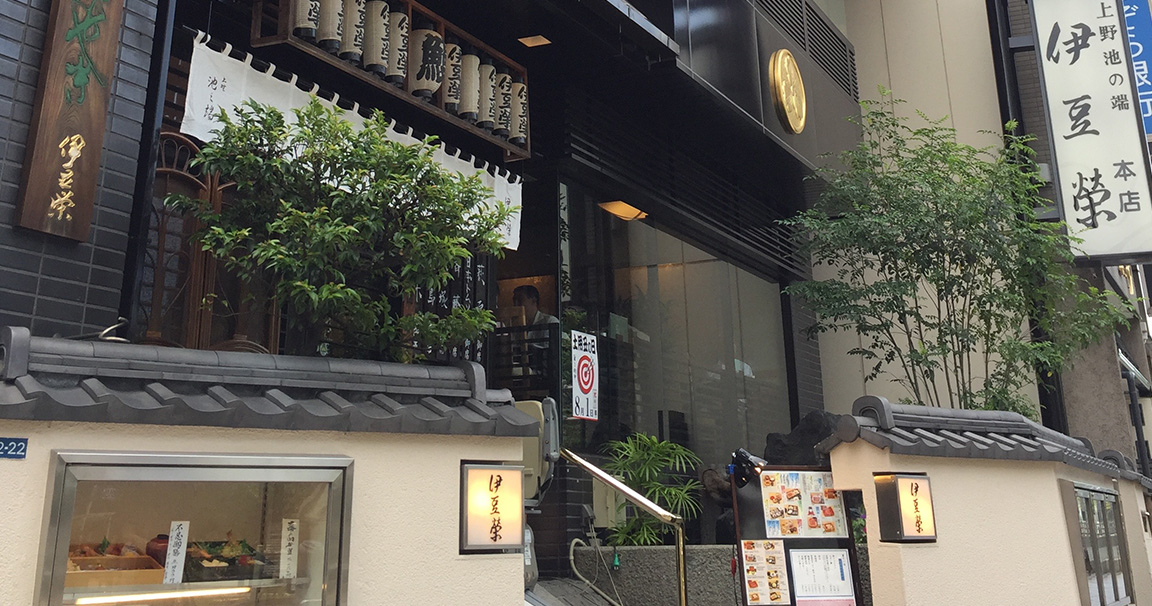 The first restaurant on our list is one that has space for large groups. Izu-ei (伊豆榮) has space for 270 people, including a wide variety of seats, such as table seats and Japanese-style tatami seats. Private rooms for large groups are available as well. The interior of the restaurant has an elegant atmosphere which contrasts nicely with Ueno's rushy feeling outside.
This restaurant has been in business ever since the Edo-period and is one of the very few restaurants to overcome numerous war battles and natural disasters throughout the years. The restaurant is strictly specific in maintaining the "Edo-mae" style Unagi, which is the traditional Tokyo style. The "Tare" sauce they use is relatively simple so that you can enjoy the taste of the eel. They also have English menus in the restaurant.
The restaurant has currently 4 branches, 3 of which are located in the Ueno area. The restaurant information below is for the main restaurant. For further information about the other branches, click the link below.
Map: https://goo.gl/maps/xihgnVX5dkS4jxTTA
Access:
5- minute walk from Ueno station (JR Lines)
Hours:
Mondays to Fridays: Lunch: 11 am to 3 pm (L.O. 2:30 pm)
Dinner: 5 pm to 10 pm (L.O. 9:30 pm)
Saturdays, Sundays, and Holidays: 11 am to 10 pm (L.O. 9:30 pm)
Budget:
Lunch: 2,000~ Yen / Dinner: 5,000~ Yen
2. Irokawa
If you want to try authentic Unagi cuisine, but you're traveling alone, then Irokawa (色川) is where you want to go. Irokawa (色川) has been one of the most popular Unagi restaurants in Tokyo ever since it opened in 1861. Because of its popularity, you might have to wait in line for a while before being able to enjoy your Unagi dish. The restaurant has space for 12 customers, and it has a cozy feeling. If you're in the area by yourself or maybe with one or two friends, this restaurant might be a good choice (more suitable for small groups of people). The restaurant only serves lunch, and it closes as soon as they sell out all the Unagi. Menus in English are available, so no need to worry about the language barrier in that aspect.
One thing you will need to be careful about though is that they don't take credit cards, so be sure to have enough cash with you when visiting this restaurant.
This is the restaurant with easiest accessibility on our list. Why not trying out Unagi when you go visit Asakusa?
Access:
3-minute walk from Asakusa station (Tokyo Metro "Ginza Line")
Hours:
11:30 am to 2 pm (closed on Sundays and holidays)
Budget:
3,000~ Yen (Cash only)
3. Unagi Akimoto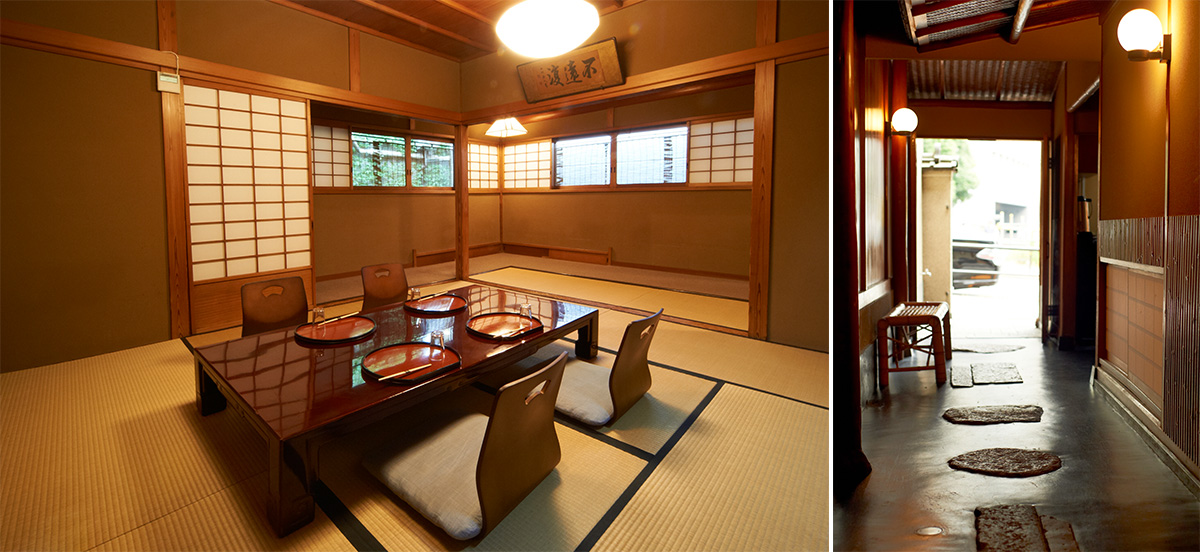 Akimoto (秋本) is also a long-running Unagi restaurant and has been in business for over 100 years. Here, they serve authentic Unagi course menu. The first thing you will notice is the beauty of the interior of the restaurant. The restaurant is an old house that was built in Sukiya-zukuri, which is a Japanese traditional architectural style that includes a tea ceremony room. It has space for 60 people and the wooden interior provides a warm and relaxing atmosphere. Sitting and having Unagi at this restaurant will make you feel as if you have gone back in time.
The "Tare" sauce is relatively sweet, which pairs perfectly with sake. The restaurant has English-speaking staff and English menus.
Map: https://goo.gl/maps/Q1v71jjZTPatumxJ6
Access:
1-minute walk from Kojimachi station (Tokyo Metro "Yurakucho Line")
10-minute walk from Yotsuya station (JR "Chuo Line")
Hours:
Lunch: 11:30 am to 2:30 pm (L.O. 2 pm) / Dinner: 5 pm to 8:30 pm (L.O. 8 pm)
Budget:
Lunch: 5,000~ Yen / Dinner: 10,000~ Yen
4. Nodaiwa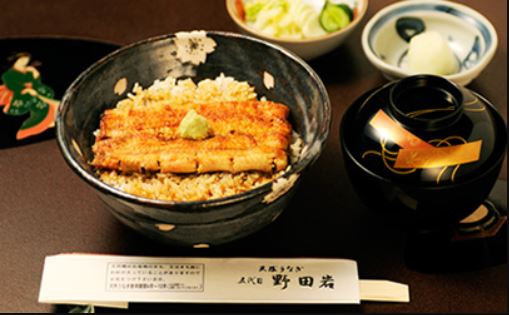 Nodaiwa (野田岩) is a Michelin 1 star restaurant that has been in business for over 200 years. It has 75 seats and has a variety of seating options. If you're traveling with children, this is a good place since it offers many dining options for children. The interior is spacious and stylish. What differentiates this restaurant from the others is that they have original arrangements for the preparation of the Unagi dishes. Their dishes are designed to accompany well with both Japanese sake and Wine. So if you have already tried Unagi before, but feel like trying something a little different, this might be the place you're looking for.
Nodaiwa has currently 5 branches, including a restaurant in Paris, France.
Map: https://goo.gl/maps/sLGLsDnLN2gQ5SQv8
Access:
5-minute walk from Akabanebashi station (Toei "Oedo Line")
8- minute walk from Kamiyacho station (Tokyo Metro "Hibiya Line")
Hours:
Lunch: 11 am to 1:30 pm / Dinner: 5 pm to 8 pm
(Closed on Sundays)
Budget:
Lunch: 4,000~ Yen / Dinner: 8,000~ Yen
5. Ishibashi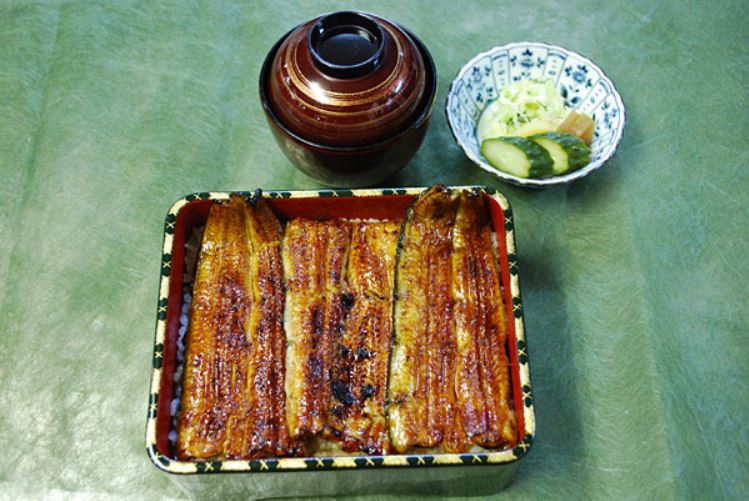 Ishibashi (石ばし) is also a Michelin 1 star restaurant that has a long history. It is located in an area where there used to be a lot of unagi restaurants. But as opposed to the children-friendly Nodaiwa, Ishibashi is more for adults. The restaurant is strictly devoted to serving the best in quality, and therefore it takes time for your dish to be served after ordering. Be sure to save plenty of time when you come. After ordering your Unagi dish, maybe order a small side-dish, and enjoy the nostalgic feel that this venue provides while enjoying a cup of Japanese sake. You can order a la carte, or set meals.
A couple of points to be careful before considering this restaurant. Reservation is required, and children ages 6 and under are not allowed.
Map: https://goo.gl/maps/iQE8jryCTTghGrEt5
Access:
7-minute walk from Edogawabashi station (Tokyo Metro "Yurakucho Line")
Hours:
Lunch: 11:30 am to 2:30 pm (L.O. 1:30 pm) / Dinner: 6 pm to 9 pm (L.O. 7:30 pm)
(Closed on Sundays, Mondays, and Holidays)
※ Important note: Reservation is required
Budget:
Lunch: 4,000~ Yen / Dinner: 10,000~ Yen
---
As you can see, Even though the eel is traditionally prepared in similar ways, each restaurant in this list has its own unique qualities that create its own charm. Hopefully, this article was able to spark an interest in Unagi for you.
Unagi might be relatively expensive compared to other Japanese dishes, but as we explained above, it has a good reason to be so. We hope you decide to try Unagi, since it is a unique experience you won't be able to have elsewhere. Absolutely worth a try.
---
▽Here are more Unagi restaurants around Japan!▽
While you're in Tokyo, here are some other lists of places you might want to check out!
▽Related Articles ▽
▼Editor's Picks▼
---