8 Best Tendon in Tokyo
Find Tokyo's best Tendon restaurants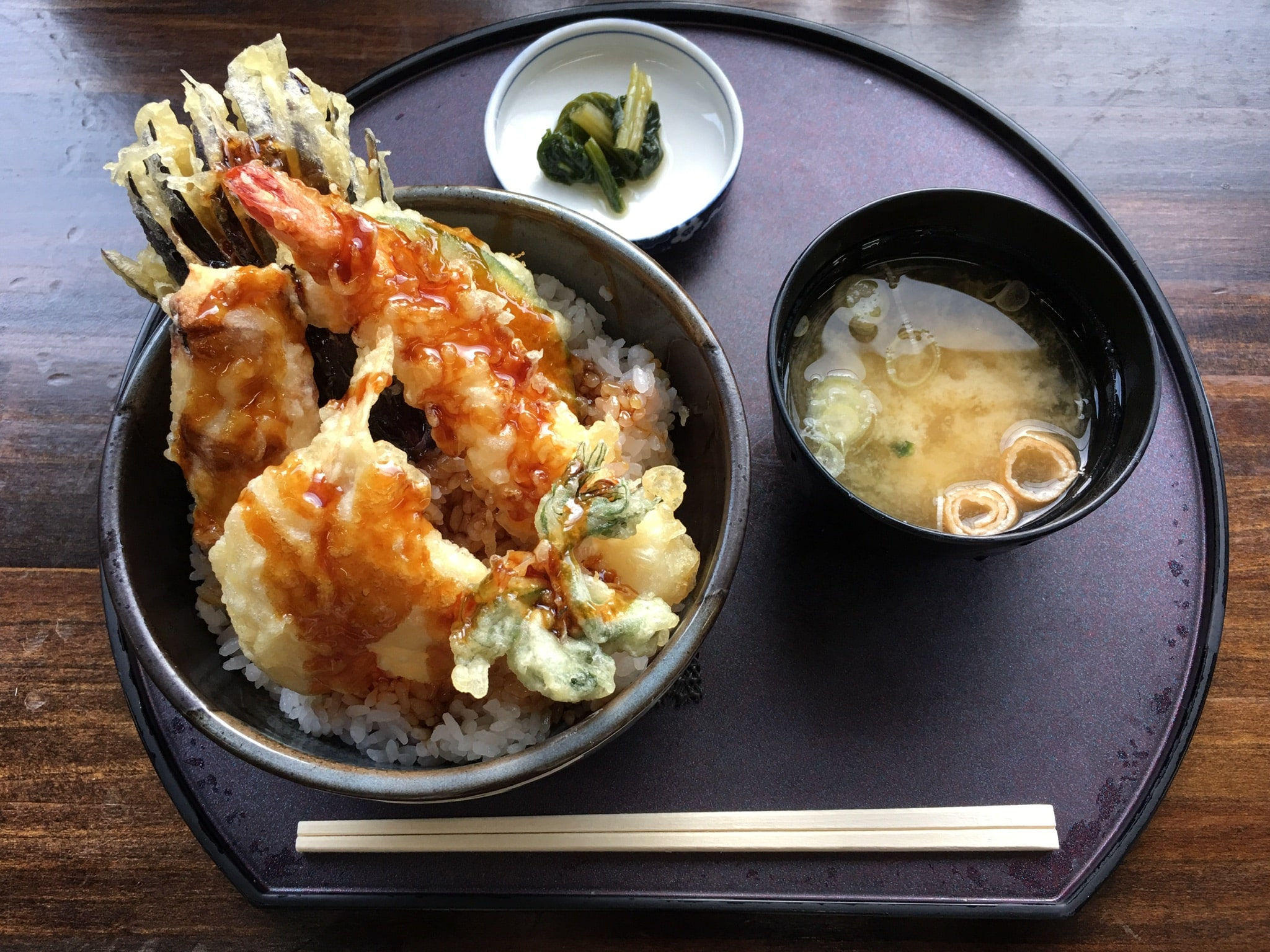 In Japan, "Donburi(丼)" meals are popular, especially among busy businesspeople and students, because it is quick and practical. It consists of a rice bowl with something on top, such as meat and vegetables. There are many types of Donburi meals, one of those being "Tendon".
Tendon(天丼) is actually a shortened name for "Tempura-donburi" and it consists of Tempura on top of a rice bowl. its origins are unclear, but it has become, along with other Donburi meals, one of the typical Japanese fast foods.
The topping of Tendon varies depending on the restaurant, but it usually includes seafood(shrimp, squid, and some other type of white fish) and vegetables(eggplant, shitake, pumpkin, etc.). On top of that, you drip some "Tentsuyu"(sweet-savory tempura dipping sauce) and the Tendon is completed.
Tendon can be found usually in Soba restaurants as a side dish, Bento shops, and restaurants specialized in Tempura. It is also oftentimes served as part of Kaiseki courses(traditional Japanese ceremonial courses).
Let me introduce to you 8 restaurants in Tokyo where you can find the best Tendon. Prices vary depending on the restaurant and toppings, and since there are countless ways you can combine the ingredients, the potential of Tendon is limitless! I hope you enjoy it.
*Please note that this article contains affiliate links.
---
1. Tempura Abe Ginza Honten
Ginza is an area famous for having high-quality tempura restaurants and Tempura Abe Ginza Honten (天ぷら 阿部 本店) is one of those restaurants.
If you go at night, they mostly have course menus. But they have Tendon in their lunch menu. The set includes Miso soup and Tsukemono (Japanese pickles).
We recommend you make reservations if you're interested in this restaurant since it only has 16 seats available.
<< Make reservations for Tempura Abe in Ginza!!>>
2. Tempura Kondo
Tempura Kondo (てんぷら 近藤) is another renowned Tempura restaurant in Ginza. It was rated 2-stars in the Michelin guide and it is famous for being very traditional, but at the same time being unique having unusual ingredients in their course menu.
If you are vegetarian, don't worry since they also have a vegetarian menu.
Here they only serve course meals. You can choose to get Tendon within the Course menu.
Since it is a very popular restaurant, we recommend you make reservations. You can make reservations from the link below.
<< Make reservations for Tempura Kondo in Ginza!!>>
3. Tempura Fukamachi
Tempura Fukamachi(てんぷら 深町) is a Michelin 1-star Tempura restaurant located near Kyobashi station.
This restaurant is famous for its chef Fukamachi-san who has more than 30 years of experience in highly-rated restaurants before opening his own restaurant in 2002. He only uses ingredients that were brought that same day, so you can be assured of the freshness.
The Tendon is one of the restaurant's most popular menus and can be ordered during lunchtime.
<< Make reservations for Tempura Fukamachi in Kyobashi!!>>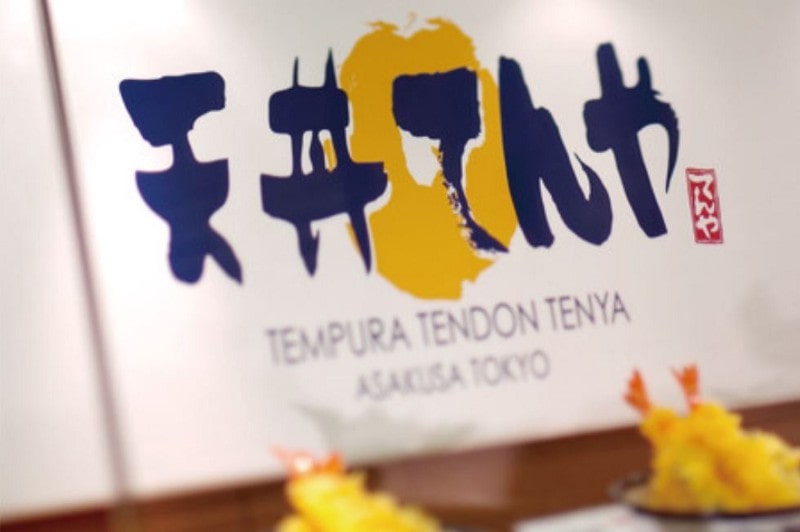 Tenya(天丼てんや) is a Tendon-specialized fast-food chain restaurant that has over 90 restaurants in Tokyo. You can find a Tenya pretty much anywhere, including Shibuya, Harajuku, Shinjuku, and Akihabara. Since it is quick and relatively cheap in price, it is growing in popularity among foreign visitors.
High-rated Tempura restaurants can be sometimes intimidating to get in. For those who want to have a quick try at Tendon, this is the perfect place to start. Plus, in that way you can experience a Japanese-style fast-food restaurant.
The following info is for the Harajuku branch.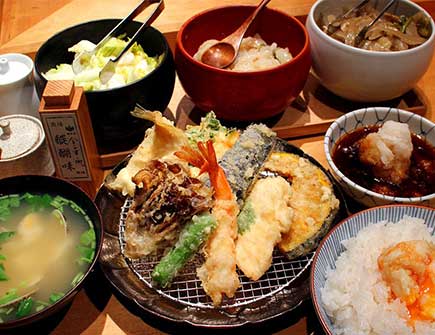 Located at just 1 minute walking from Nihonbashi station, Tendon Kaneko Hannosuke (金子半之助) is a Tendon-specialized restaurant.
The Tendon that they serve here is made in the Edo-mae style (traditional way of old Tokyo), and the ingredients used are bought from the Toyosu fish market that same day. In other words, it is as fresh as it can get.
You will be surprised when you see the amount of topping provided at such an affordable price.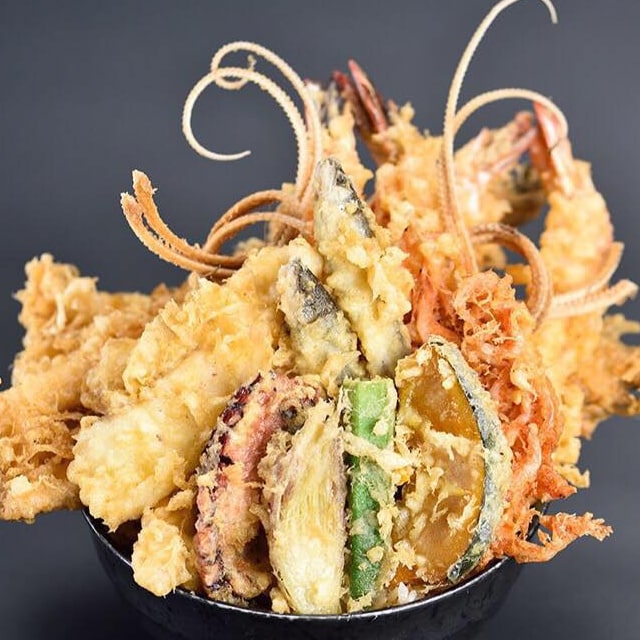 A list of Tendon restaurants isn't complete without representation from Asakusa. Shitamachi Tendon Akimitsu (下町天丼 秋光) is another Tendon-specialized restaurant that has become popular.
What makes the Tendon from this restaurant different from other restaurants is its dynamic appearance. You can order a normal-sized Tendon, but they also offer larger toppings than the average Tendon restaurant offers.
Akimitsu's popularity has also reached abroad now having restaurants in South Korea, Singapore, Canada, among other countries.
7. Tempura Kurokawa
Tempura Kurokawa (てんぷら黒川) is a small Tempura restaurant located in Tsukiji.
The owner is very particular about the ingredients used for the topping, getting the vegetables directly from contracted farmers. And the fish comes of course from the Tsukiji market.
You can order the regular "Tendon" or you could also order the "Kakiage-don" which is many ingredients mixed together and fried as one big Tempura.
8. Tsunahachi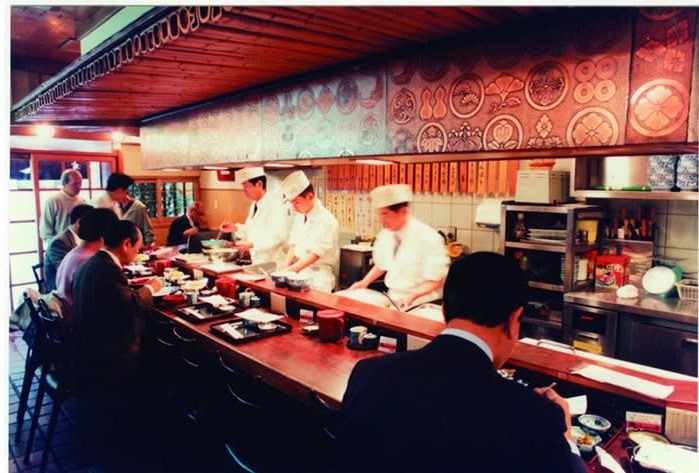 About 3 minutes walking from Shinjuku station, within the towering buildings you will find an old wooden house. Tsunahachi(天ぷら 新宿つな八 総本店) is a Tempura restaurant that has been in business since its inception back in 1924.
From outside, the restaurant doesn't seem that big, but you will be surprised to find that this place has a capacity for 112 customers. And still, you will find a line outside its front doors.
The restaurant has been successful and has expanded, to the point that there are over 30 restaurants and shops all around the country.
---
I hope you enjoyed this list of the best restaurants for Tendon.
Here are more articles if you want more ideas for things to do or things to eat in Tokyo!
▽Related Articles▽
▼Editor's Picks▼
---