10 Best Tonkatsu Restaurants in Tokyo
From Michelin star to budget friendly, here are 10 best places to enjoy Tonkatsu in Tokyo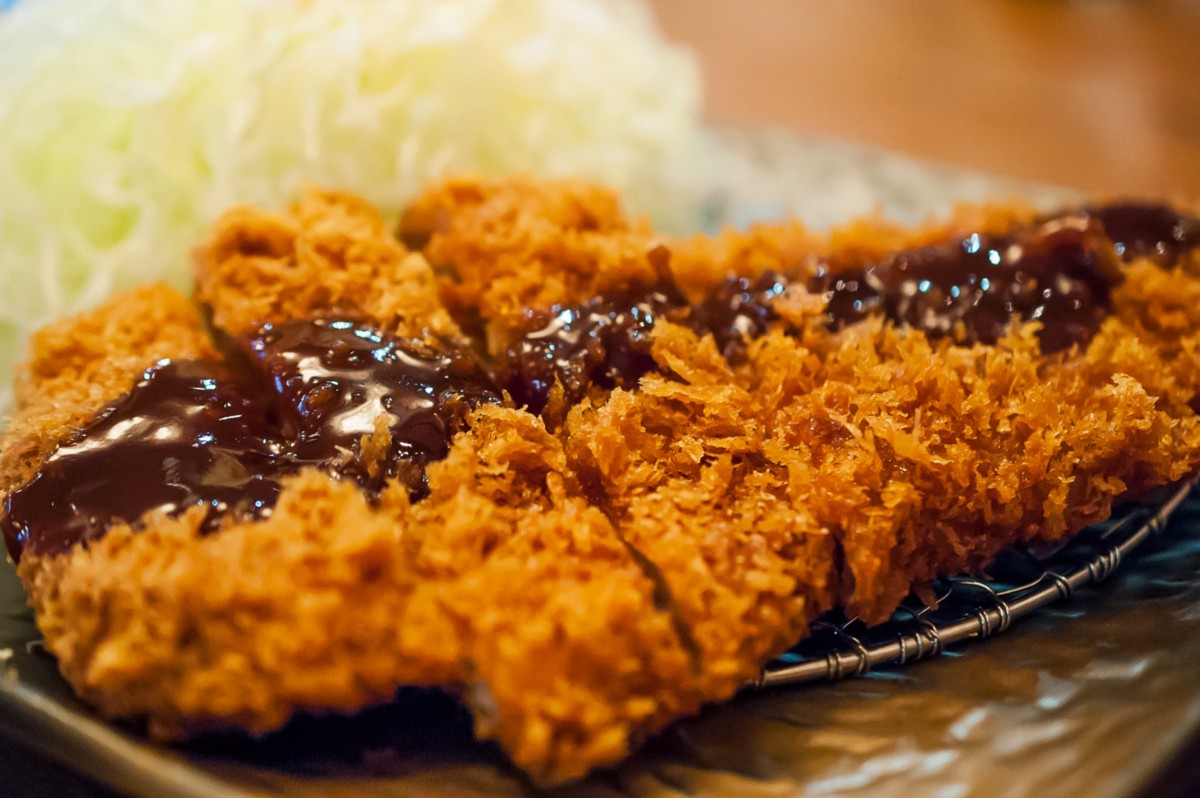 Tonkatsu is one of the most popular Japanese dishes among both Japanese and foreigners. Tonkatsu (deep fried breaded pork cutlet) is considered as a Western dish originally (pork cutlet) which has been transformed to one of the most significant Japanese dishes today. The word Tonkatsu is formed with 2 words: Ton (means pig or pork) and Katsu (the shorten version of Katsuretsu which means cutlet).
From Michelin starred restaurant to budget-friendly eatery, there are numbers of Tonkatsu restaurants in Japan today. In this article, I have listed 10 best Tonkatsu restaurants in Tokyo for different price ranges (High-end/Mid-range/Budget). If you love Tonkatsu dishes, you shouldn't miss dining at these restaurants in Tokyo!
High-end (2,000 yen~)
1. Maisen
Maisen (まい泉) is one of the most popular Tonkatsu restaurants, and has several stores in Japan and abroad. The long-established Tonkatsu restaurant offers authentic Tonkatsu dishes with quality branded pork which are selected carefully daily. Maisen's takeaway dishes such as Bento box and Katsu Sando (Tonkatsu Sandwich) are sold nationwide and very popular, too.
<<Online reservation for Maisen is available HERE! >>
Info:
2. Katsuzen
Tonkatsu Kappo Katsuzen (とんかつ割烹 かつぜん) is the only Tonkatsu restaurant in Japan that earned a Michelin Star. The perfect Tonkatsu dish is served with the best quality Black Pork and finely selected vegetables. With the top-notch service, there is no wonder Katsuzen is chosen as the finest Tonkatsu restaurant in Japan. The restaurant is located in Ginza area.
<< Click HERE to book a table at Kappo Katsuzen >>
Map: http://bit.ly/2SchCJQ
Access: 3 mins walk from Ginza Station A3 exit
Hours: Lunch 11:30~14:30, Dinner 17:00~21:00 (Tuesday to Friday)/Lunch 11:30~15:00, Dinner 17:00~20:00 (Weekend and Holiday)
Closed: Monday
3. Butagumi Tonkatsu
Butagumi (豚組) is a fine Tonkatsu restaurant located in Tokyo's cosmopolitan Nishi-Azabu area. Butagumi served the finest selection of branded domestic and imported pork with various price range. Enjoy the best quality Tonkatsu dishes at the traditional and stylish dining space.
<< Make a reservation for Butagumi Tonkatsu NOW!! >>
Map: http://bit.ly/2NUlLDx
Access: 8 mins walk from Roppongi Station 2 exit
Hours: Lunch 11:30~15:00, Dinner 18:00~22:30
Closed: Monday and 2nd&4th Tuesday
4. Ginza Bairin
The long-established Tonkatsu restaurant Ginza Bairin (銀座梅林) managed to survive in Tokyo's most competitive gourmet district: Ginza for almost a century. Their significant and classic Tonkatsu dishes are served with only selected pork such as Black Pork from Kagoshima prefecture.
Info:
5. Narikura
Narikura (成蔵) has been entitled as №1 Tonkatsu restaurant in Tokyo for the past years by tabelog (the most influential restaurant review website in Japan). Tonkatsu dishes at Narikura are served with finest domestic pork cooked to the perfect tenderness and the best balance of fattiness. The shop has recently relocated from Takadanobaba to Minami Asagaya area.
Map: http://bit.ly/2SdVjDs
Access: Short walk from Minami Asagaya Station
Hours: Lunch 11:00~14:00, Dinner 17:30~20:00
Closed: Wednesday and Sunday
Mid-range (1,000~2,000 yen)
6. Tonkatsu Marugo
Marugo (丸五) is a very popular Tonkatsu restaurant in Akihabara area. The restaurant was introduced by Michelin Guide in 2016, and often considered as one of the best Tonkatsu restaurant in Tokyo. Marugo serves a high quality Tonkatsu dish with thick and tender pork cooked in crunchy breadcrumbs.
Info:
7. Asakusa Gyukatsu
Gyukatsu is similar to Tonkatsu but using beef instead of pork. Asakusa Gyukatsu (浅草 牛かつ) serves mouth-watering juicy beef deep-fried lightly in crispy breadcrumbs. It's one of the most popular restaurants in Asakusa area, especially among locals.
Info:
Budget (~1,000 yen)
8. Yamabe Okachimachi
Yamabe (山家) is a small and cosy Tonkatsu restaurant in Ueno area, which is very popular among locals and beloved for many years. The authentic and delicious Tonkatsu dishes at Yamabe are served at very reasonable price, and the set meal costs only 750 yen!!
Info:
9. Tonkatsu Hamakatsu
At Hamakatsu (濵かつ), you can enjoy delicious Tonkatsu dishes and a variety of deep-fried dishes at very reasonable price. The lunch meal starts from 690 yen + TAX! The Kyushu-based Tonkatsu restaurant has several branches in Tokyo including Shinjuku area.
Info:
10. Matsunoya
Matsunoya (松乃屋) is a franchised Tonkatsu restaurant in Japan which are run by Matsuya group (the famous Japanese fast food restaurant). There are approx 150 stores across Japan , over 40 in Tokyo including Shinjuku area. Most of shops are open for 24 hours or open till very late. The set meal of Tonkatsu at Matsunoya is available from 500 yen, and they are impressively good for the price!
Map: http://bit.ly/2JzcL2H
Access: 2 mins walk from Higashi Shinjuku Station B1 exit
Hours: 24 hours
Hope you have enjoyed my list of Best Tonkatsu Restaurants in Tokyo! Tonkatsu is one of the most delicious Japanese foods that all travellers should try! At many Tonkatsu restaurants, there are some alternative options such as Chicken and Seafood deep-fried dishes, so even if you don't eat pork, you may enjoy eating at these restaurants!
For more food info in Tokyo, please check out these articles, too!
▽Related Articles▽
▼Editor's Picks▼
---