5 Best UDON Restaurants in Tokyo
Healthy, cheap and delicious! 5 best places to eat for UDON lovers in Tokyo!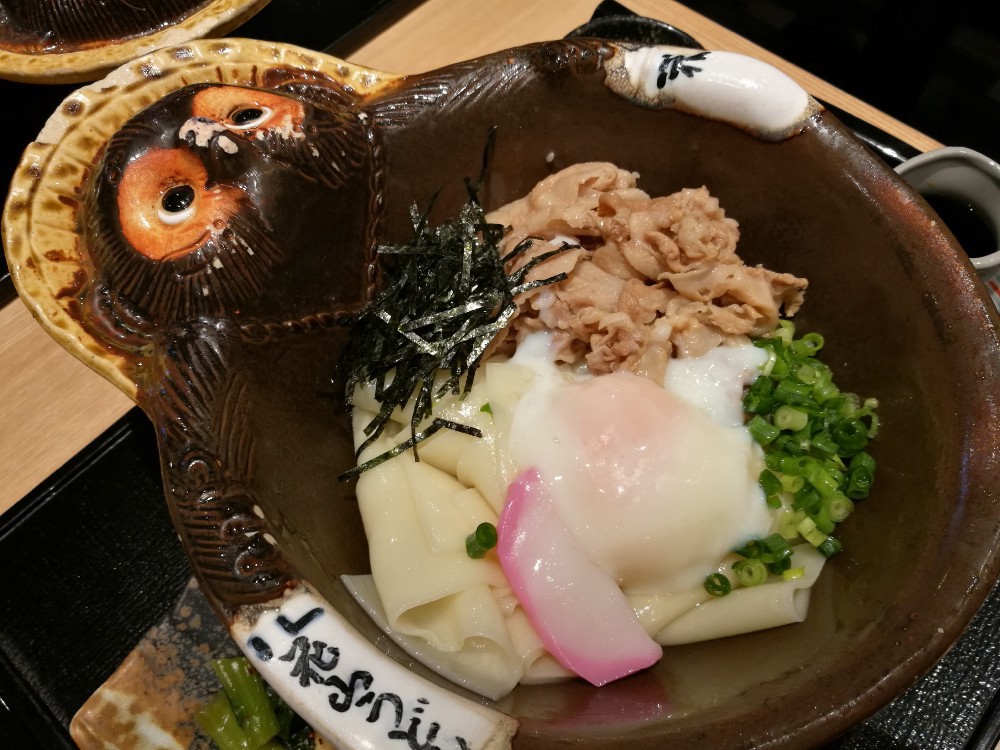 Which noodle is your favourite?? In Japan, there are three staple noodles which everyone loves: Ramen, Soba and Udon. Especially Udon is most commonly eaten at home and restaurants through the country, and it's one of the most beloved Japanese food. Because it's tasty, healthy and mostly affordable, and also it's a great dish which can go with many different flavours.
In Japan, you may often find franchised Udon restaurants on the street, but today, I'd like to especially introduce 5 non-franchised places in Tokyo, taking their pride to serve best Udon dishes! From classic Udon to creative and unique one, here are my top picks of must-visit Udon restaurants in Tokyo 😉
1. Daitsune (大常)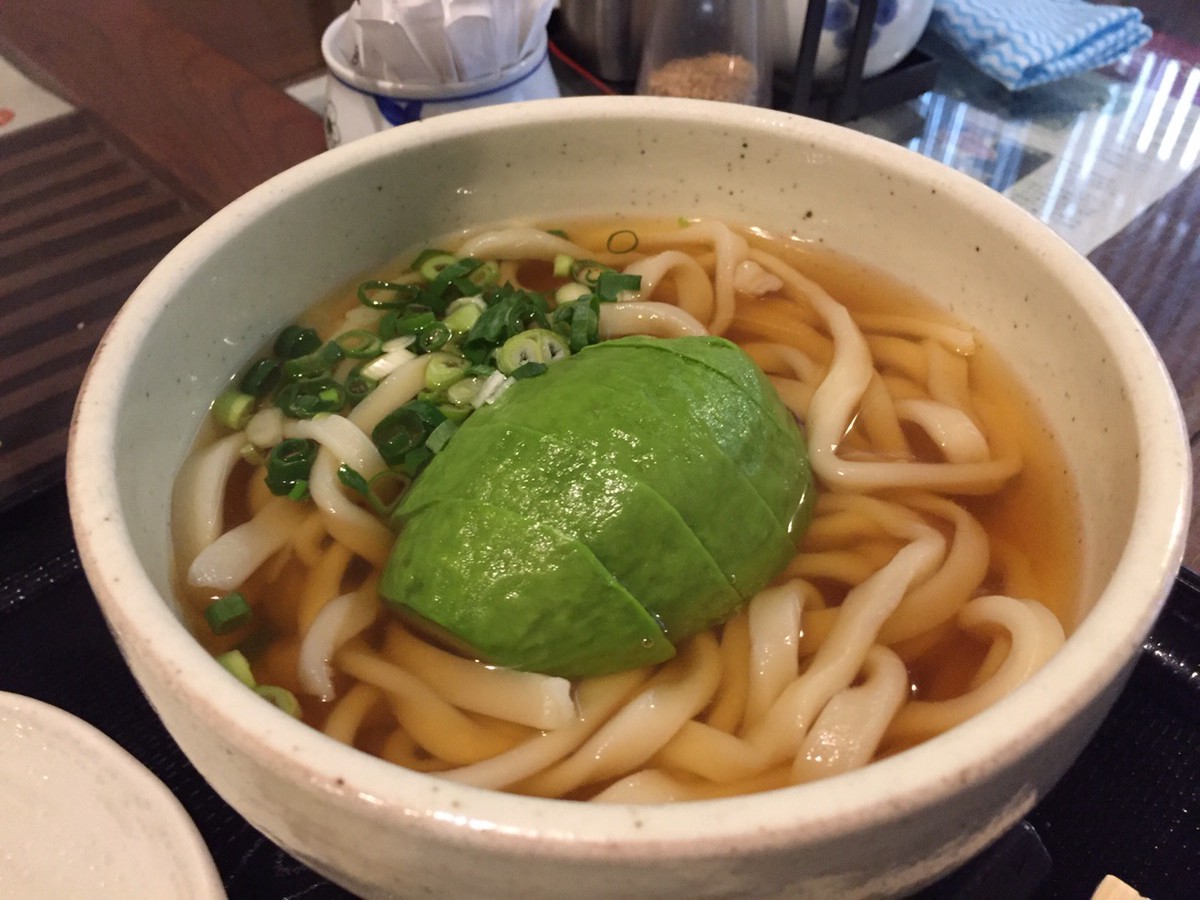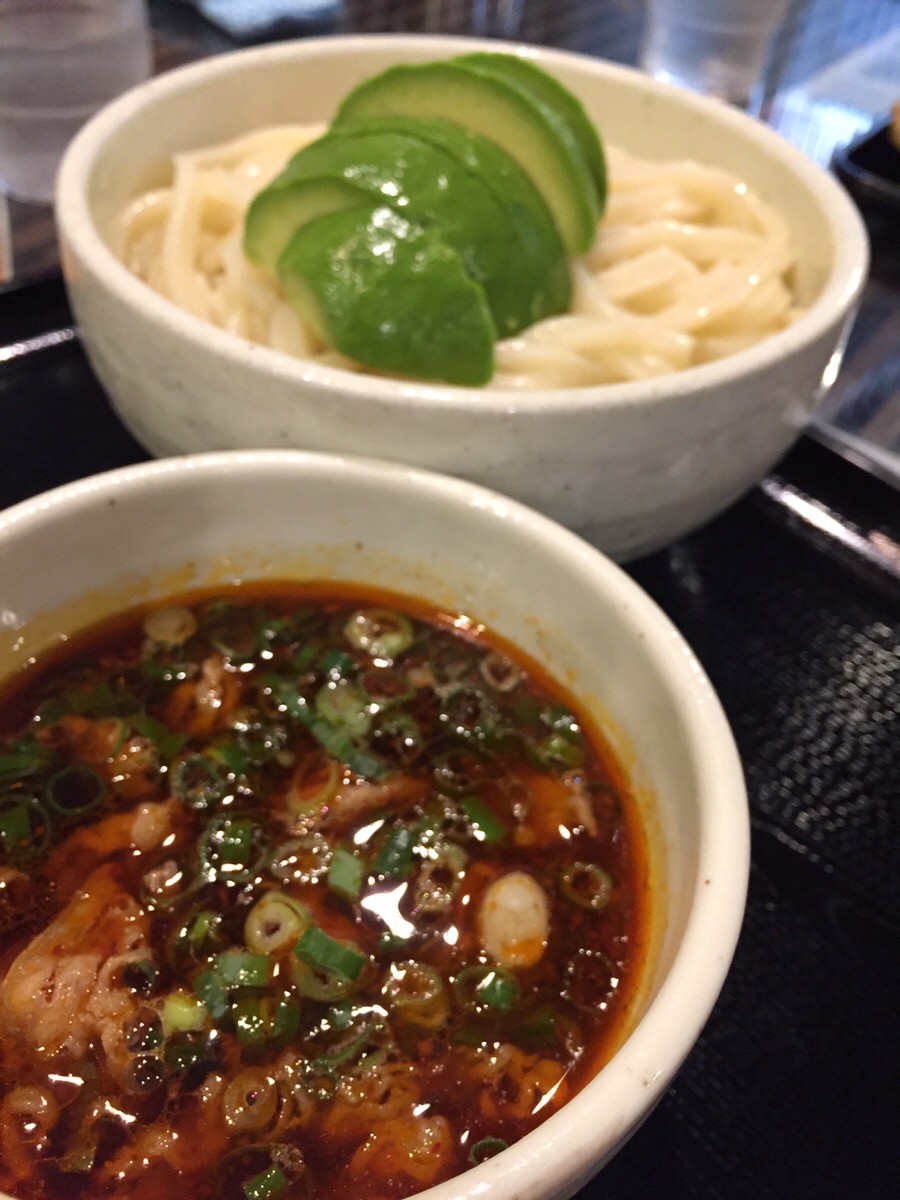 Daitsune used to be a vegetable store run since Edo Period, and the 5th generation owner of this long-establish greengrocer is a hardcore Udon lover who converted his business to a classic home-made Udon restaurant.
Thank to their long history and deep connection with wholesales vegetable suppliers, they still manage to serve delicious and fresh seasonal vegetables in addition to their Udon dish. Some unique ones like Avocado Udon or Fresh Tomato Udon are their popular dishes on the menu.
Access: 4 mins walk from Higashi Ginza Station or Tsukijishijo Station
Hours: Lunch 11:30~15:00/Dinner 18:00~23:00 (Closed on Weekends and Holidays)
2. Hanayama Udon (花山うどん)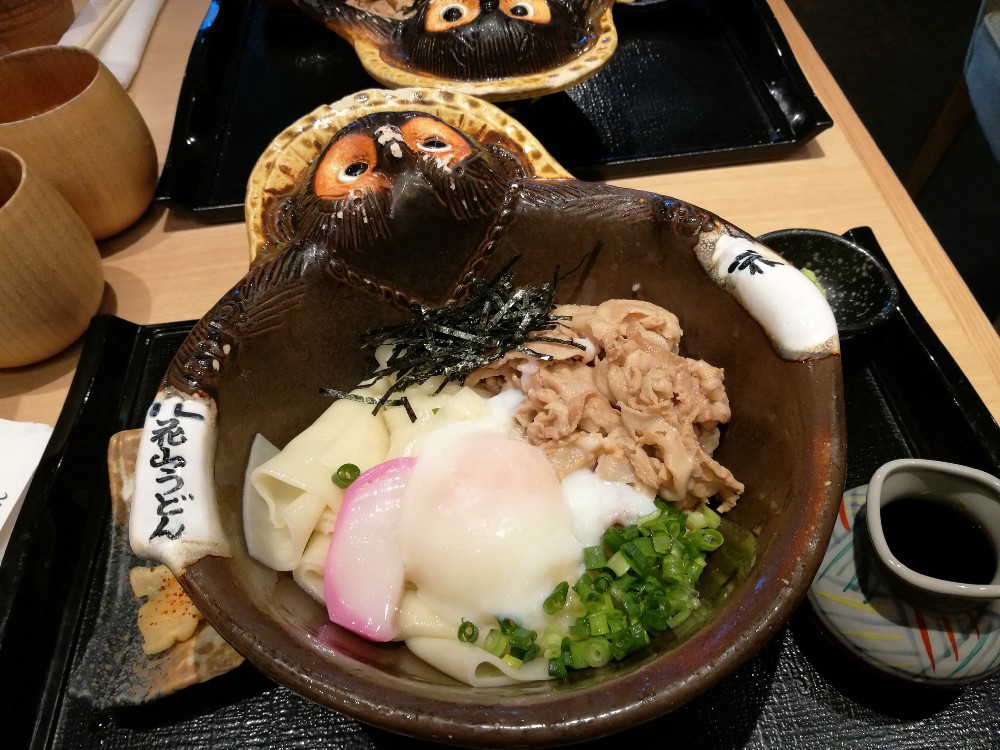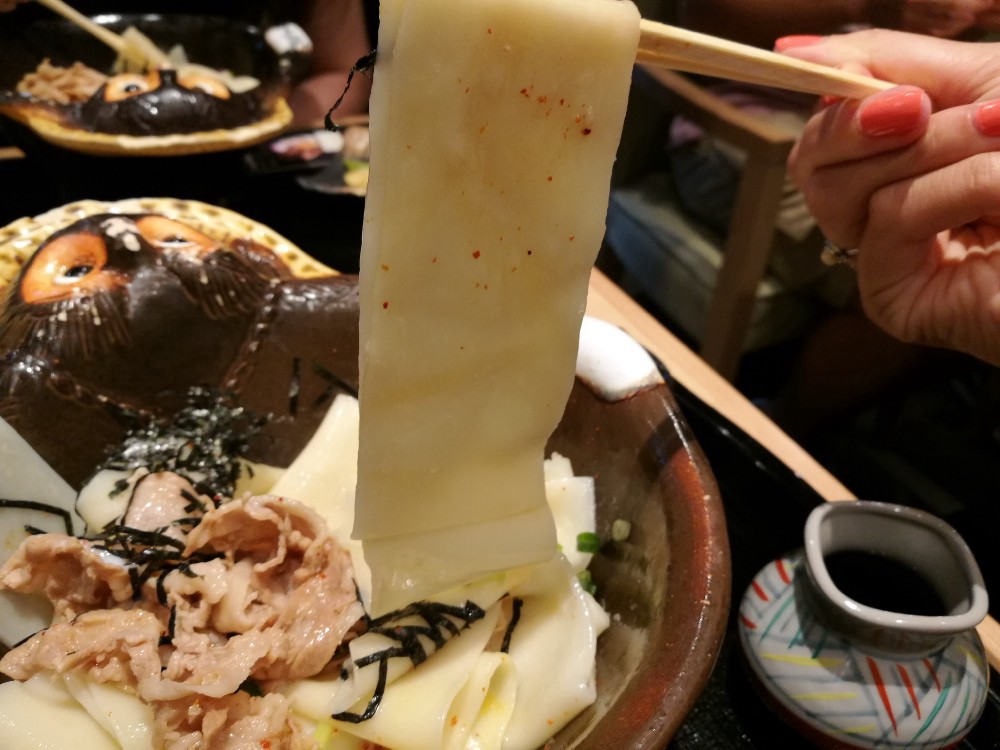 Hanayama Udon's main branch is located in Gunma Prefecture and their first branch in Tokyo has just opened in 2017, after winning Japan's biggest Udon Competition for the third time in a row. Hanayama Udon's significant is a regional specialty, Onihimokawa Udon which is uniquely shaped in flat and wide, and has surprisingly good taste. Try "Onigama", the winning dish of the competition and comes in a cute raccoon bowl.
Access: 2 mins walk from Higashi Ginza Station
Hours: Lunch 11:30~16:00/Dinner 18:00~22:30 (Dinner closed on Weekends and Holidays)
3. Anpuku (あんぷく)
Do you think Udon is a boring dish, lack of taste and spice?? If simple Udon is not for you, then eat at Anpuku before giving up. Anpuku is an unique Udon restaurant, offering a variety of creative, evolutionary Udon dishes, such as Beef Tendon Black Curry, Carbonara, Tomato&Basil and many more flavourful and original Udon dishes. It's definitely the most entertaining Udon restaurant in the town.
Access: 5 mins walk from Ikebukuro Station West Exit
Hours: Lunch 11:30~15:00/Dinner 17:00~23:00
4. Shodai (初代)
Shodai is a Japanese restaurant, serving authentic Japanese cuisine including Udon and Soba noodles. Thank to the latest huge trend of food photography, Shodai's Udon dish sensationally hit the internet in 2017 and it has been called "the most insta-worthy Udon noodle"!
And surprisingly it does not taste as it looks at all! The whipped cream alike pure white fluffy sauce which covers Udon noodle is actually a potato based sauce, so it's not sweet, and when you dig in your chopsticks, noodle covered in brown curry sauce appears. The combination of mild potato sauce and spicy curry sauce make perfect combination.
Access: 2 mins walk from Ebisu Station
Hours: 17:00~4:00 am next day (Monday to Saturday), 17:00~1:00 am next day (Sunday and Holiday)
5. Shin Udon (慎 うどん)
If you are quite familiar with Udon noodles, you may already heard this restaurants. Shin Udon is often called the best Udon in Tokyo and very very popular. The passionate owner chef has been on the quest for the perfection of Udon noodles, and truly committed to the process of making one good Udon dish for each customers everyday. Try their Udon with Kashiwa Ten, chicken tempura which is another significant from Shin.
Access: 7 mins walk from Shinjuku Station South Exit
Hours:11:00~23:00 (Monday to Thursday, Sunday), 11:00~24:00 (Friday and Saturday)
+ Udon Making
Love Udon?? Then how about learning how to cook handmade Udon?? The handmade Udon cooking class is held near Asakusa, Tokyo! It's one of the most popular cooking classes in Tokyo today. Through the class, you can learn how to make authentic Udon from the scratch, soup with dashi stock and tempura with seasonal ingredients! Be welcomed with a Matcha tea and a calligraphy with your name in Kanji letter by a friendly local teacher.
Which Udon restaurant would you like to visit most?? With tempura, curry, seaweeds, etc, there are various way to enjoy this simple dish! If you want to explore more about Tokyo's food culture, you may like these articles below!
▽ Related Articles ▽
▼ Editor's Picks ▼
---