10 Best Eel Restaurants in Japan
Popular Unagi (Eel) restaurants across Japan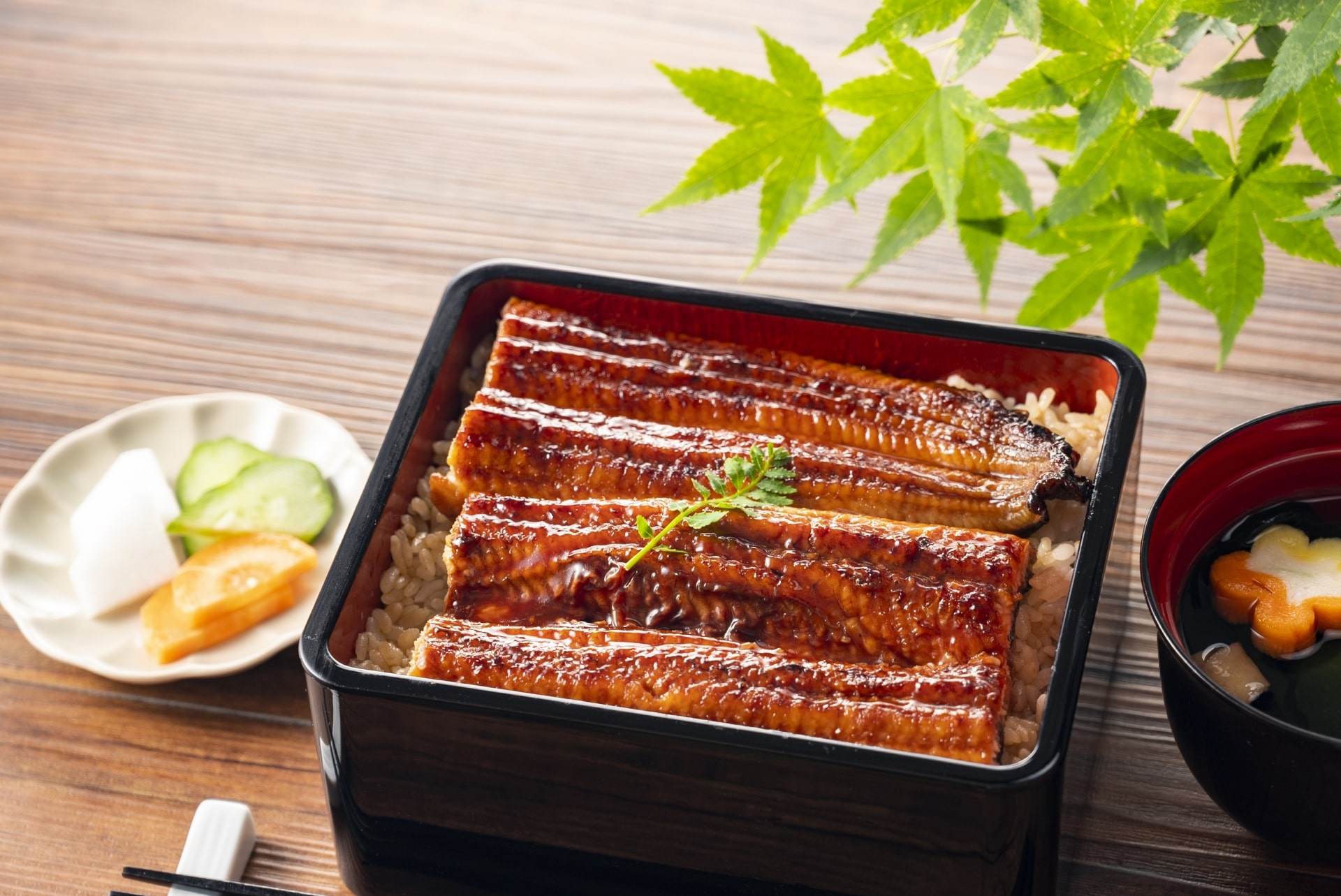 Have you ever tried eating Japanese-style eel? In Japan, freshwater eel (also known as Unagi) is one of the popular delicacies in Japan.
Foreign visitors tend to oversee eel because it's often overshadowed by the more popular Japanese cuisines such as Sushi and Ramen. And even if they are aware of this delicacy, many pass out the opportunity to try it due to fear of not liking the taste after paying a significant amount of money. The idea of eating eel itself is another deterrent for many.
Although all these reasons are understandable, I really want you to at least try it once. Most people are pleasantly surprised after trying it out. In contrast to the eel's scary appearance before being prepared, it has a delicate and soft texture, and it is usually covered in sweet "Tare" sauce that is very well complemented by eating with white rice.
In this article, we would like to recommend some of the best eel restaurants in Japan. If you go to any of the following places, we will assure you that you will have one of the best quality eel possible.
---
Ways of Eating Eel
Before introducing this list of eel restaurants, let me explain the different ways you can eat eel. There are several ways eel is prepared. the following are the most common eel dishes. Apart from these, there are other ways you can eat eel, but these are the most common.
Kabayaki: The base of most Unagi dishes. It is eel grilled and then covered in layers of sweet and savory "Tare" sauce.
Una-ju: It is the Kabayaki eel on top of rice. It comes in a nicely decorated lacquer bento box.
Una-don: This is also the Kabayaki eel on top of rice. However, this time in a bowl.
Shirayaki: This is the eel grilled without adding the "Tare" sauce.
---
From here, let me share with you our 10 pics of the best eel restaurants in Japan. I've chosen restaurants from different areas, so I hope wherever you go visit Japan, you can find one that is close to you.
1. Izu-ei (Tokyo)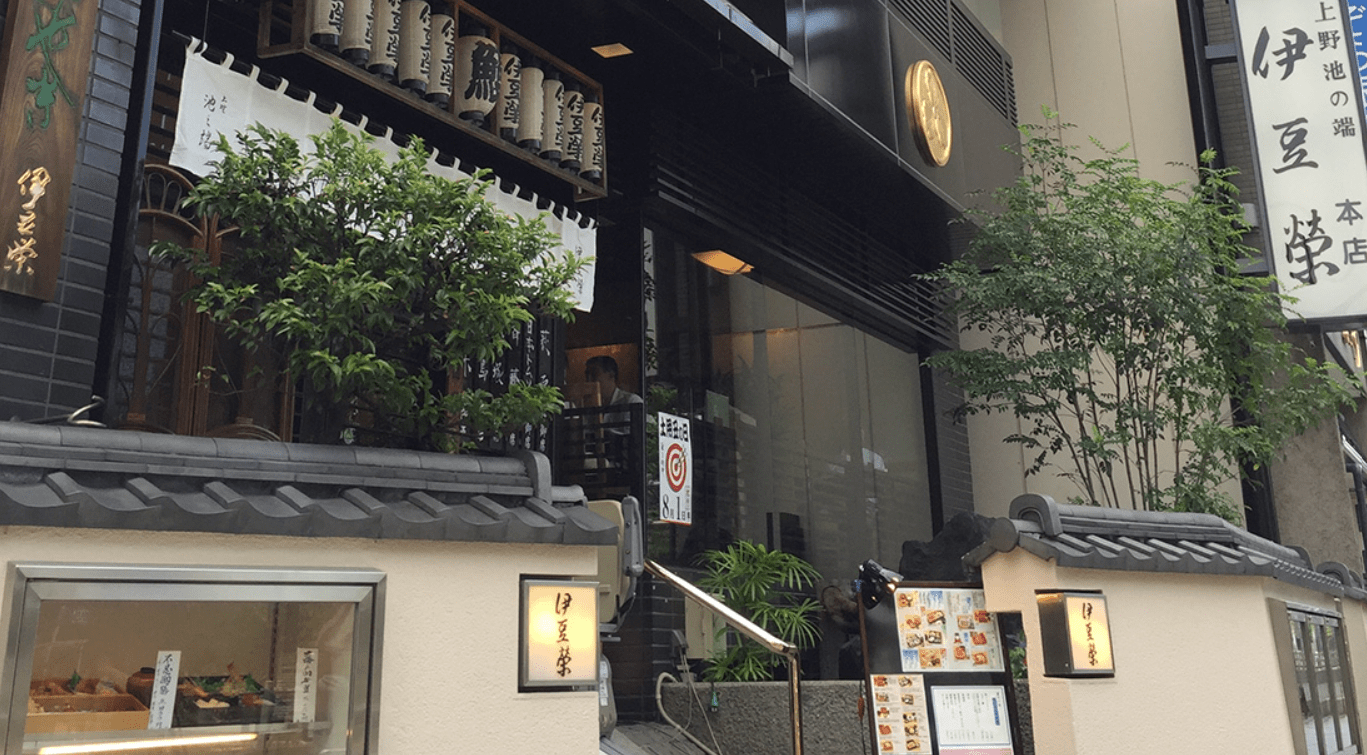 The first eel restaurant on our list is Izu-ei (伊豆榮).
The restaurant is strictly specific in maintaining the "Edo-mae" style Unagi, which is the traditional Tokyo style. The "Tare" sauce they use is relatively simple so that you can enjoy the taste of the eel.
The restaurant has currently 4 branches, 3 of which are located in the Ueno area. The restaurant information below is for the main restaurant. For further information about the other branches, click the link below.
2. Obana (Tokyo)
The next restaurant on this list is Obana (尾花). This is another famous eel restaurant in Tokyo; this one is located in Minami Senju. The restaurant is pretty spacious, having space for 50 customers.
A few things you need to be careful about is that this restaurant doesn't accept credit cards, so be sure to bring cash (this is actually quite common among long-running traditional restaurants). Also, although being a popular restaurant, you can't make reservations, so you will need to wait in line. This is also something pretty common.
3. Houraiken (Aichi)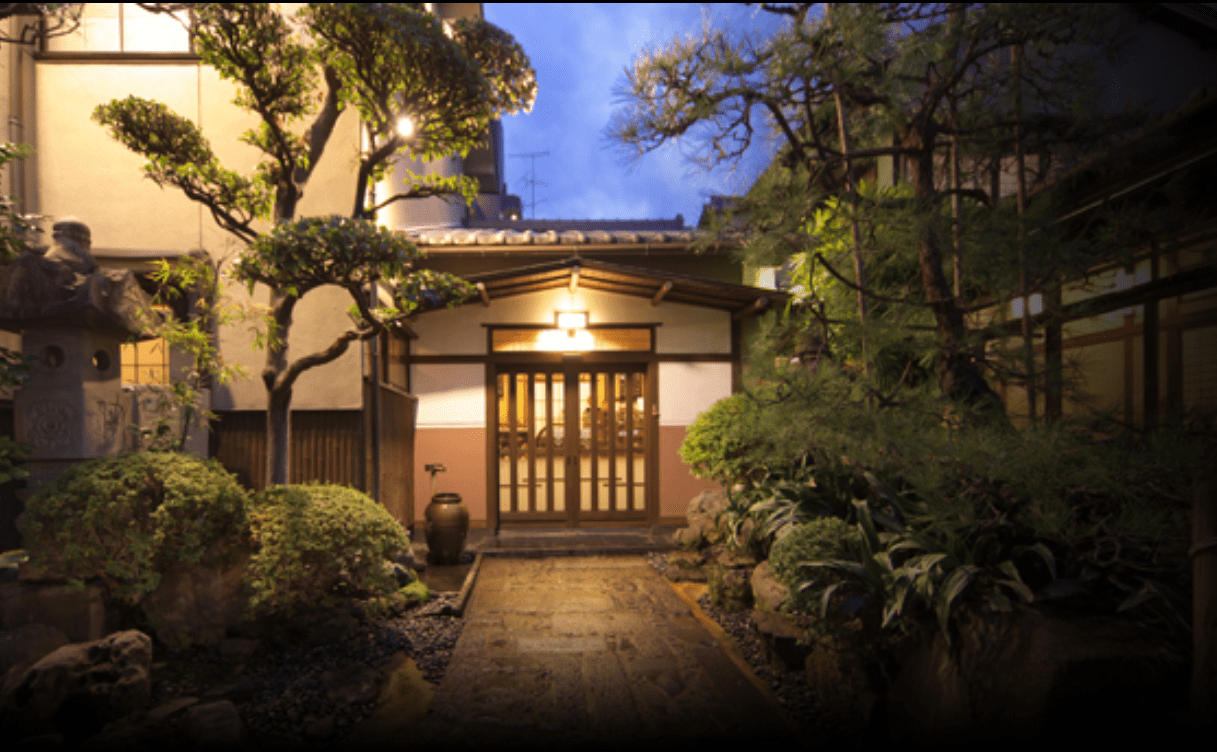 Houraiken (あつた蓬莱軒 本店) is the next eel restaurant on this list. This restaurant first opened way back in the year 1873 in Nagoya. And it is still running strongly.
The restaurant is large, with a capacity of 180 customers. It also has a parking lot for 40 vehicles. Another good point is that you can pay with a credit card.
The most popular menu is the Hitsumabushi, which is one of the most famous typical local cuisines of Nagoya.
4. Irifune (Miyazaki)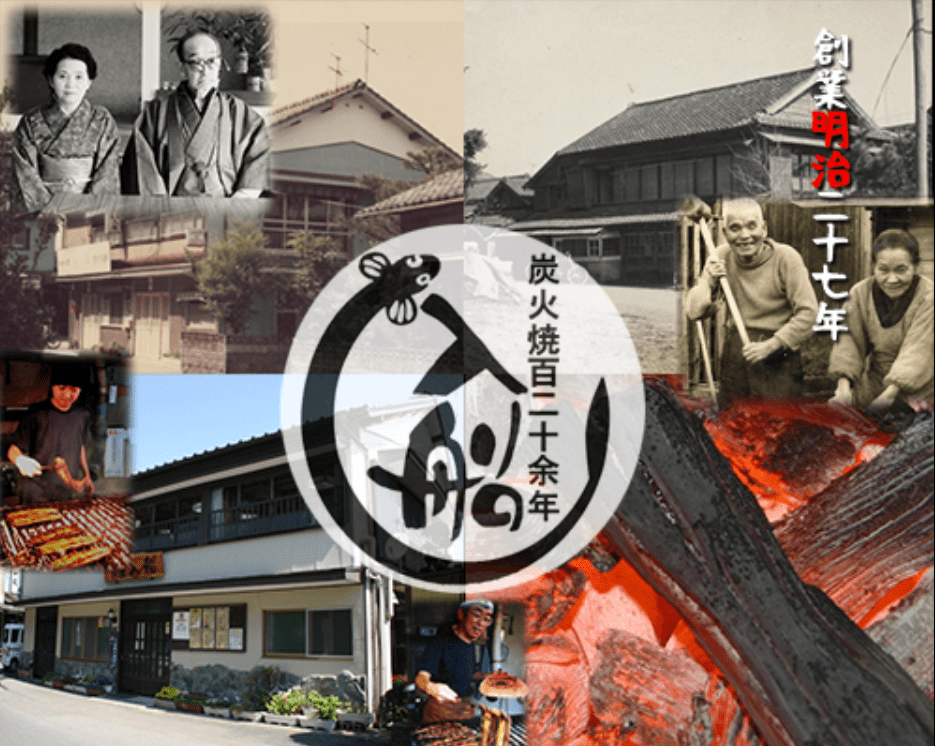 Irifune (入船) is another long-running eel restaurant that is visited by Unagi enthusiasts from across the country.
It is located in Miyazaki prefecture, and unfortunately, there's no train station nearby which makes it only accessible by car, taxi, or bus. Even so, if you go here, you will usually see a long line of people waiting to taste the exquisite eel provided here.
Miyazaki prefecture is famous for producing and exporting eel. This means the eel you eat here is guaranteed to be as fresh as it gets.
5. Kogureya (Chiba)
Kogureya (小暮や) is also a popular eel restaurant that is visited by eel enthusiasts from around Japan. It is a relatively cheap restaurant if you compare it to some of the other ones on this list.
This restaurant is located in Chiba prefecture, and although it is a small local (having space for no more than 23 people), it is famous for its high-quality unagi meals. You will have to be prepared to wait in line though since you cannot make a previous reservation.
6. Kyogoku Kaneyo (Kyoto)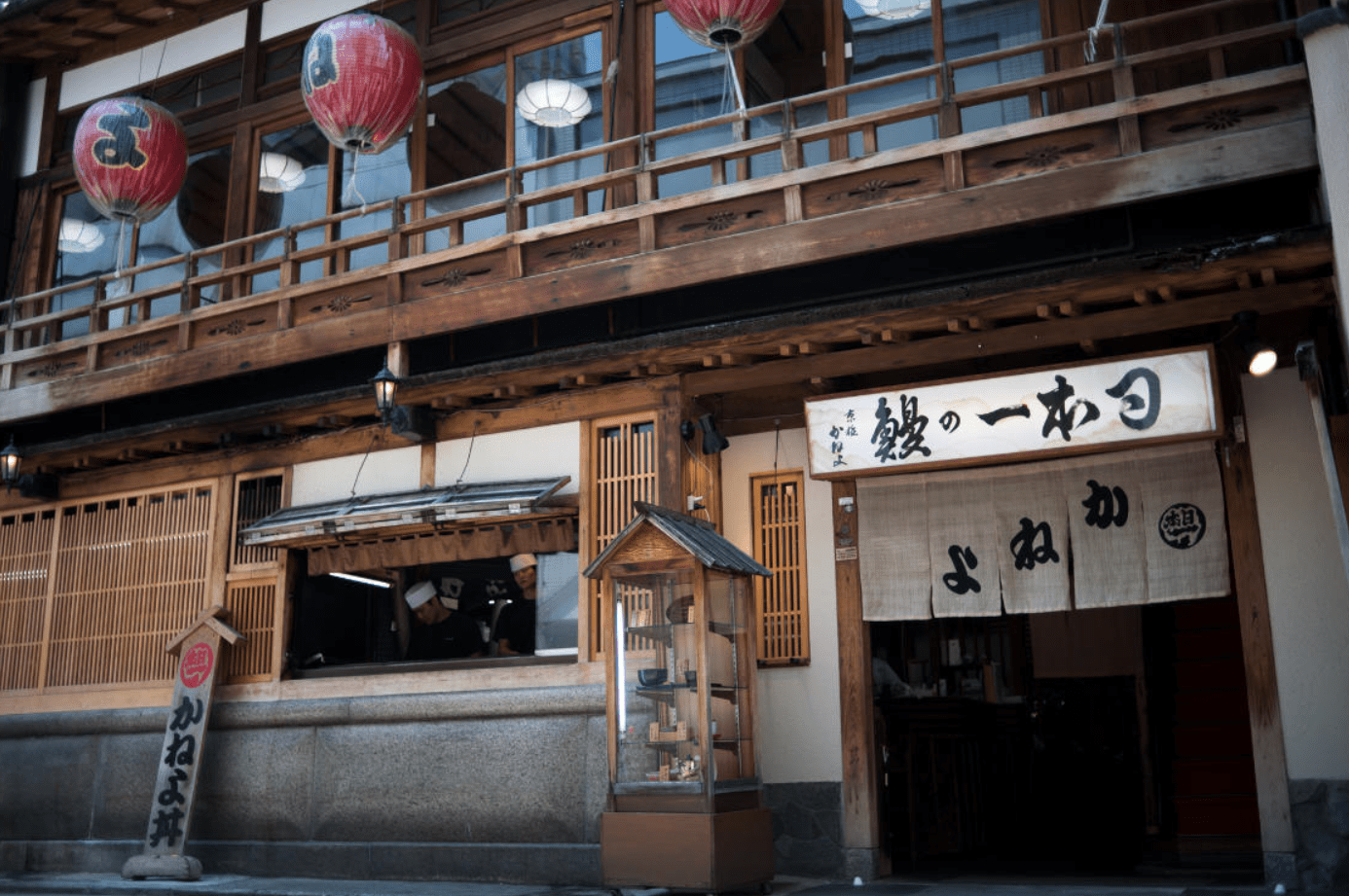 Next, on the list, is Kyogoku Kaneyo (京極かねよ). This eel restaurant is located in Kyoto. The restaurant has a nice "traditional old Japan" look, which adds to the experience.
A unique menu they offer here is the "Kinshi don" which is a rice bowl with eel and Kyoto-style tamagoyaki. It is a two-floor restaurant with a capacity of 40 customers, and you can pay with a credit card, which is another plus.
7. Atsumi (Shizuoka)
Another famous area for Unagi restaurants is Hamamatsu city, in Shizuoka prefecture. Atsumi (うなぎ料理専門店 あつみ) is one of the more popular restaurants in Hamamatsu city, being in business for over 100 years.
The restaurant run by 5 generations is popular among eel connoisseurs. If you want to try this restaurant, be sure to come early, since the restaurant closes as soon as they run out of eel for that day.
Atsumi is located just about 5 minutes from Hamamatsu station, and it has space for 40 people. You can pay with a credit card.
8. Nishihara (Osaka)
Nishihara (鰻 にしはら) is a famous eel restaurant located in Osaka. It is a relatively new restaurant that opened in 2014, but it has already managed to turn heads for its exquisite eel menu.
The restaurant is really small, only having space for 9 people (5 counter seats and a table for 4). So this would be a nice place to either go alone or with just a few people.
Although you can make reservations, you can only pay in cash, so be sure to be prepared before visiting.
9. Bairin (Kanagawa)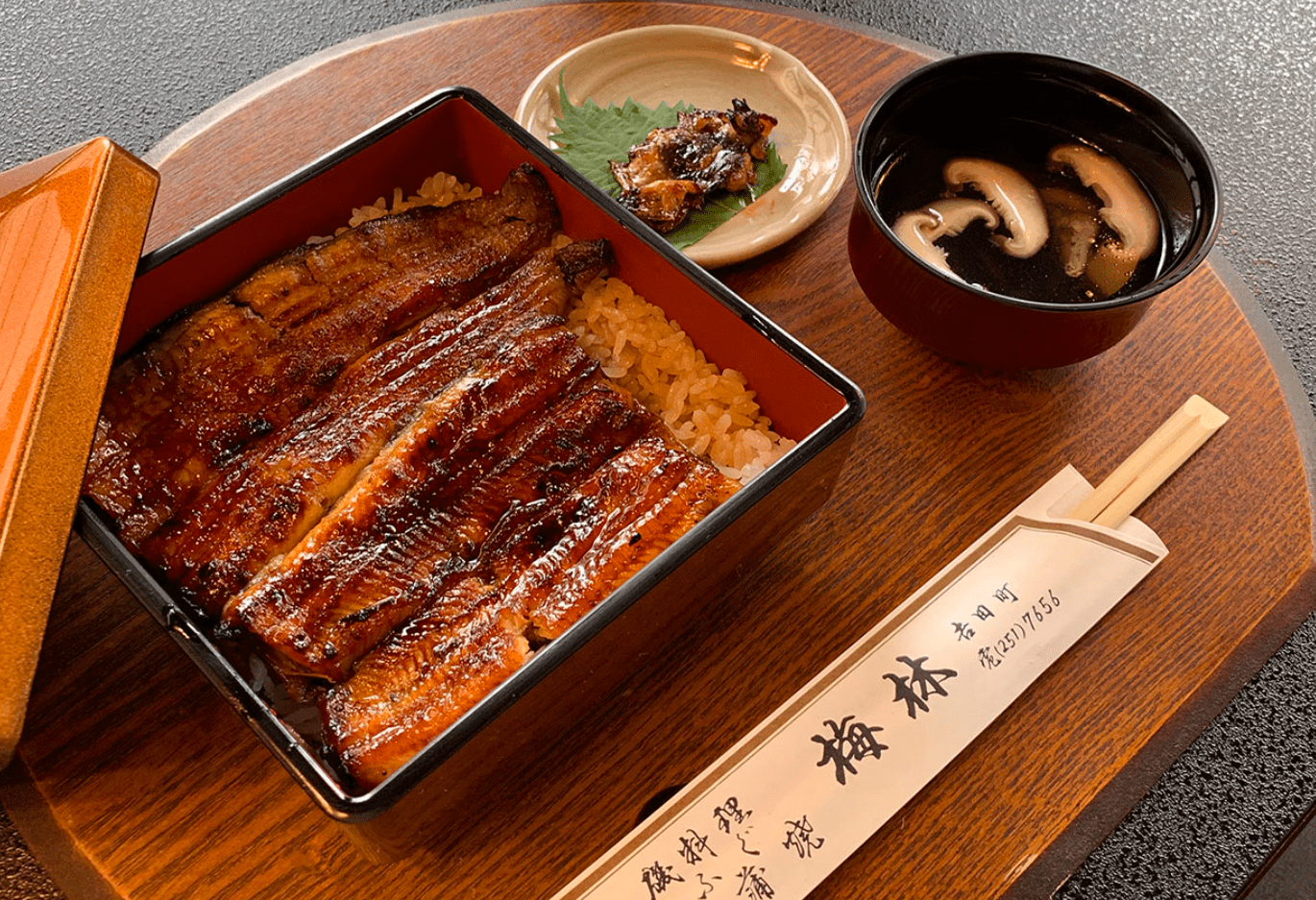 Bairin (梅林) is the next restaurant on our list. It is located in Yokohama city, Kanagawa prefecture. It is a large restaurant with a capacity of 100 customers.
Although prices here are pretty elevated if you come for dinner, lunch prices are reasonable. So if you think it's a little too expensive at night, you can just go for lunch.
One thing to note, though, is that on Sundays, they are open only for lunchtime.
10. Unazen (Fukuoka)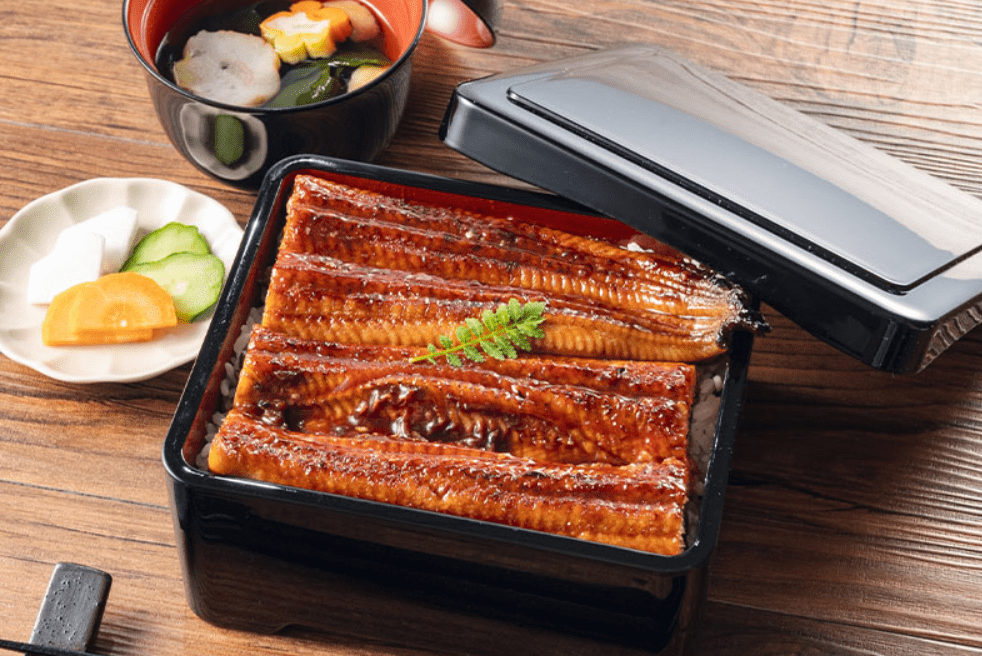 And finally, the last eel restaurant on our list is Unazen (うな善). This is a restaurant located in Fukuoka city. It is a quite pricey restaurant compared to the others on this list but be assured that the quality of what you're getting is going to be exquisite.
it is a small restaurant with space for only 12 customers. You can pay with a credit card. Another thing to be careful about is that they are closed on Sundays.
---
I hope you enjoyed this article. If you are interested to know more about eel or other traditional Japanese foods, be sure to check our other articles as well.
▽Related Articles▽
▼Editor's Picks▼
---