8 Best Sashimi in Tokyo
Tokyo's best Sashimi restaurants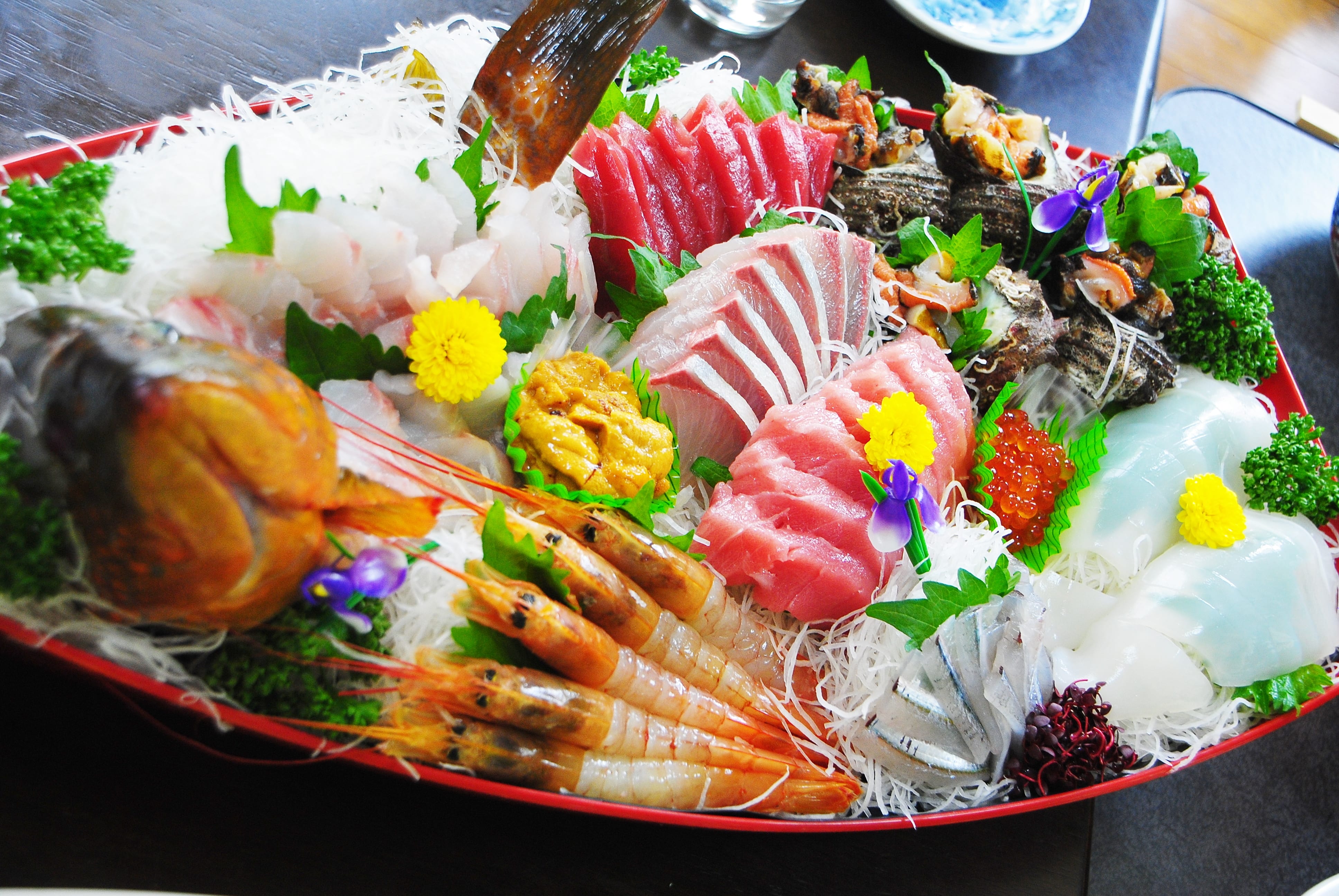 Sashimi (刺身) is definitely one of the foods you really need to try when coming to Japan.
Raw fish is an essential part of Japanese cuisine, and you won't find any other country in the world where restaurants are so demanding about the quality and freshness of the fish.
Some people tend to confuse Sashimi with Sushi. To clear things up, Sushi is the raw fish on top of the bite-size rice ball. On the other hand, Sashimi is the raw fish cut into bite-size, but without the rice.
There are more than 30 types of fish that are commonly used for Sashimi and usually are enjoyed by dipping the fish in soy sauce mixed with a little wasabi.
Sashimi can be found mainly at Sushi restaurants, Izakaya(Japanese-style restaurant-bar), and restaurants specializing in seafood. Sashimi is also commonly served as part of Kaiseki courses(traditional Japanese ceremonial courses).
Here are 8 restaurants in Tokyo that serve the best sashimi. Hope you enjoy it!
*Please note that this article contains affiliate links.
---
1. Sushi Jiro Roppongi
If you've done the research for Sushi restaurants, then you most probably heard of Sukiyabashi Jiro. Sushi Jiro Roppongi (すきやばし 次郎 六本木ヒルズ店) is the second restaurant from Sukiyabashi Jiro. Of course, they are most famous for their Sushi, but they also offer first-class Sashimi.
As it is highly regarded as one of the best places for Sushi and Sashimi, prices are also relatively elevated. But you will be guaranteed to experience top-class sashimi here.
<< Make reservations for Sushi Jiro Roppongi!!>>
2. Kappo Yoshiba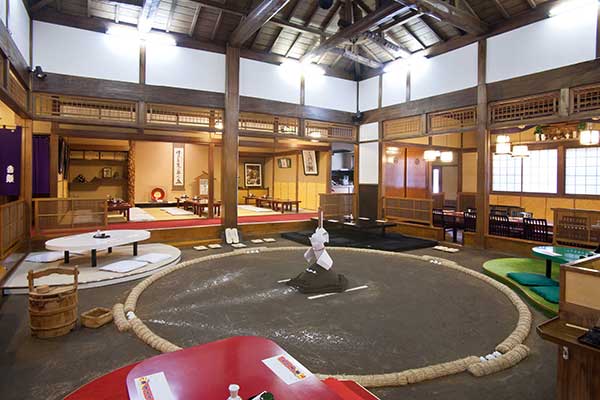 Located in Ryogoku, the land of Sumo wrestling, Kappo Yoshiba (割烹吉葉) is a restaurant where you can enjoy the traditional Sumo wrestler food "Chanko-nabe " with Sashimi for lunch or a traditional Kaiseki course dinner which also includes Chanko-nabe and Sashimi for dinner.
What used to be a Sumo stable was remodeled to the current restaurant. You can still feel the atmosphere of the sumo stable as you can still see the sumo ring in the middle of the restaurant.
<< Make reservations for Kappo Yoshiba Kaiseki Restaurant in Ryogoku!!>>
3. Izumi
Izumi (い津み) is a Michelin 1 star restaurant specialized in Fugu(blowfish) located in Akasaka. Here you will be amazed at the variety of dishes that can be prepared with Fugu. From the traditional Sashimi and hot pot to more unique ways.
You can also have a course which includes a nice variety of Fugu dishes plus other traditional Japanese dishes.
Akasaka is an area with many popular restaurants. To be in business for more than 25 years shows the popularity of Izumi.
<< Make reservations for Izumi in Akasaka!!>>
4. Zauo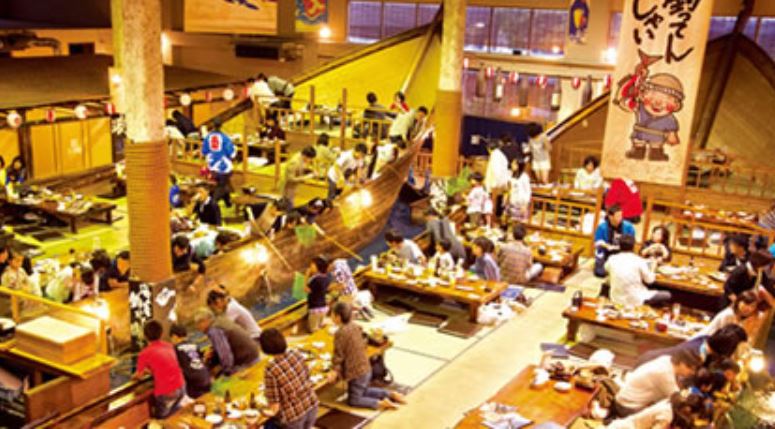 This is a fun, unusual entry on this list. Zauo (釣船茶屋ざうお) is a restaurant specializing in seafood, but there's a twist to this place. If you're interested, you can rent a fishing rod and catch fish in the pool located in the middle of the restaurant. If you happen to catch something, they will prepare it however you wish.
Zauo has many branches across Japan. In Tokyo, you can find branches in Shibuya, Shinjuku, Meguro, and many more!
<< Make reservations for Fishing and Cooking at Zauo, Meguro!!>>
The information below is for the Meguro branch.
5. Sashimi Bar Kashigashira
You know this list of Sashimi restaurants isn't completed if we don't introduce a representation from Tsukiji.
Located within the outer market of Tsukiji, Sashimi Bar Kashigashira (刺身BAR 河岸頭) is a restaurant that serves the freshest and highest of quality in fish, chosen by the owner who has years of experience bidding at the Tsukiji market.
Enjoy a wide variety of sashimi alongside the Sake of your preference. They also provide an impressive variety of Sake.
6. Shibusanuokin
If you think you won't be able to find a restaurant serving high-quality fresh fish in Shibuya, you will be surprised.
Shibusanuokin (渋三魚金) is a seafood Izakaya just 1 minute walking from Shibuya station. You can find a great variety of fresh fish and enjoy them in many ways. Of course, we recommend you try the sashimi!
They usually have "Happy hour" from 5 pm to 6 pm. Enjoy the savory sashimi along with a beer or highball!
7. Umaimon Shinjuku Kabuki-cho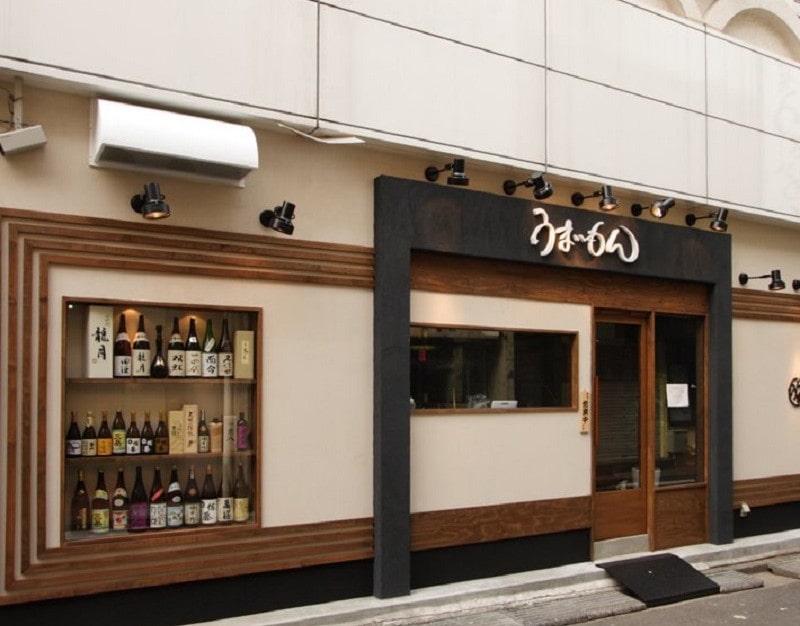 Umaimon Shinjuku Kabuki-cho (居酒屋 うまいもん 本店) is a seafood-specialized Izakaya located in Kabukicho, Shinjuku.
The name "Umaimon" can be translated to "delicious food", and they assure their customers the freshest in-season fish in their sashimi assortment. By getting their fish directly delivered from around the country, they are able to provide good prices.
They have private Zashiki rooms for up to 16 people, so if you're traveling in a big group this may be a good choice for you!
8. Haruyo
The last place on this list is Haruyo (春代) located just a few minutes walking from Akihabara Station.
The restaurant was opened in 2014, and ever since it has provided high-quality seafood. The menu might slightly change from day to day, but that is because they base the menu depending on the ingredients they get on that morning.
The recommendation is the "Kinmedai"(red bream) dishes such as the broiled Kinmedai sashimi and the Kinmedai Shabushabu.
---
I hope you enjoyed this list of some of the best Sashimi restaurants in Tokyo.
If you are interested in more things to do or eat in Tokyo, check out the following articles for more ideas!
▽Related Articles▽
▼Editor's Picks▼
---