Tsukiji Outer Market: Explore the Famous Fish Market in Tokyo
Tsukiji Jogai Shijo Market: Walk Down the Most Delicious Street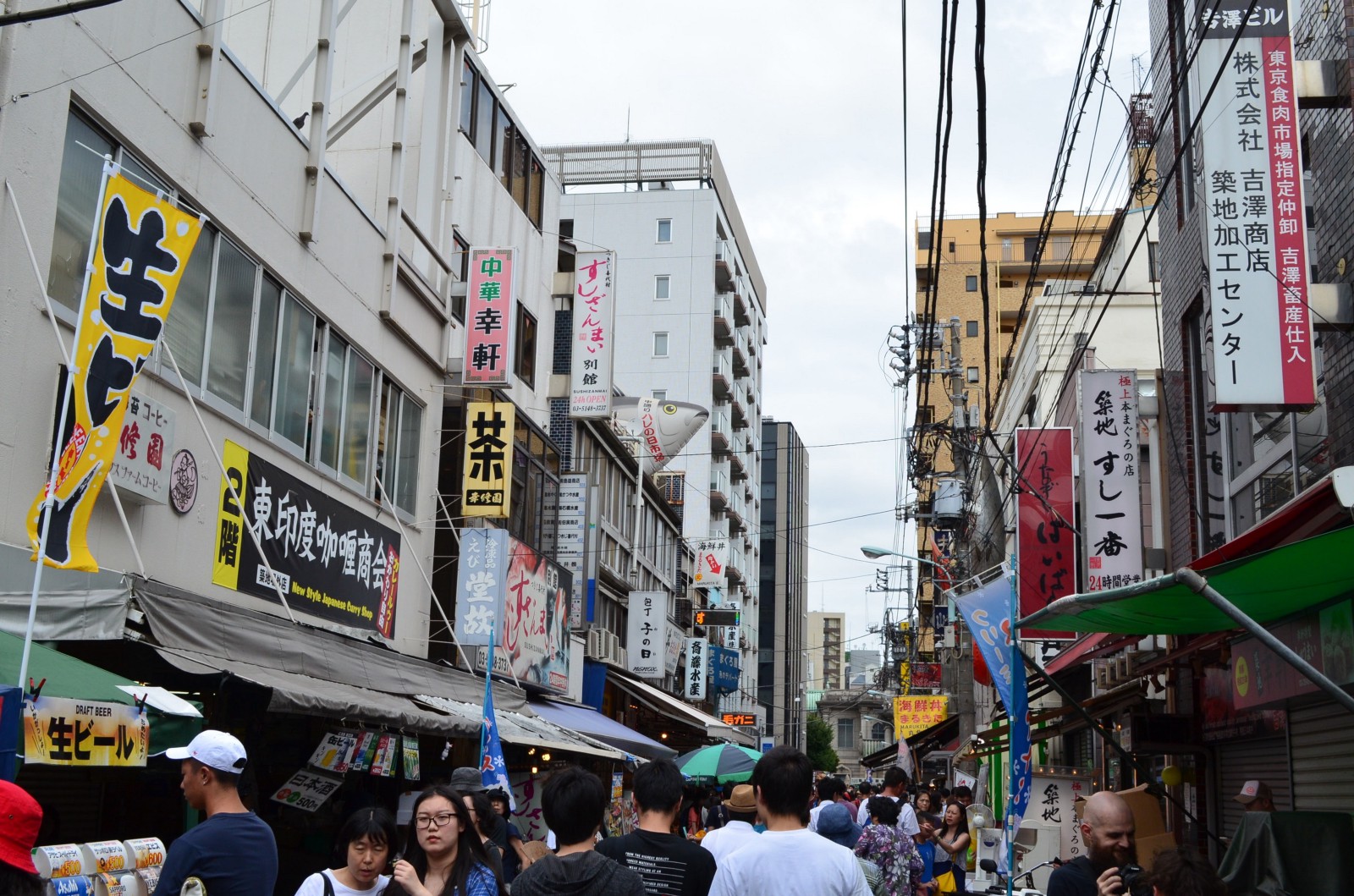 Tsukiji Fish Market is one of the most popular tourist destinations in Tokyo, and it's considerably the best place to taste seafood on earth! It's mostly known for the tuna auctions which are held at its inner market very early in the morning. Yet, Tsukiji is also a great place to visit during day.
If you wanna taste the best seafood any time of the day, visit Tsukiji Outer Market (Tsukiji Jogai Shijo) and walk around! There are over 300 restaurants, shops and food stalls offering delicious and fresh food products! Eat till you drop at the most delicious street in Tokyo!
NOTE: The inner market of Tsukiji has been relocated to Toyosu on October 2018, however shops and restaurants at the outer market of Tsukiji remain their business with the same conditions as before. (Updated on October 2018)
▽Check this complete guide for what Tsukiji Fish Market is like now!▽
---
Tsukiji Outer Market
So there are two main parts in Tsukiji Market which are "Wholesale (inner) Market" and "Outer Market". The former used to hold the tuna auctions and was where professional buyer and seller took their works. Now that the inner market of Tsukiji has been relocated to the brand new Toyosu Market, there are guided tours available including the famous Tuna auction!
▶Private Tokyo Tsukiji (Toyosu) Market Tour
▶Toyosu Tuna Auction Tour with a Guide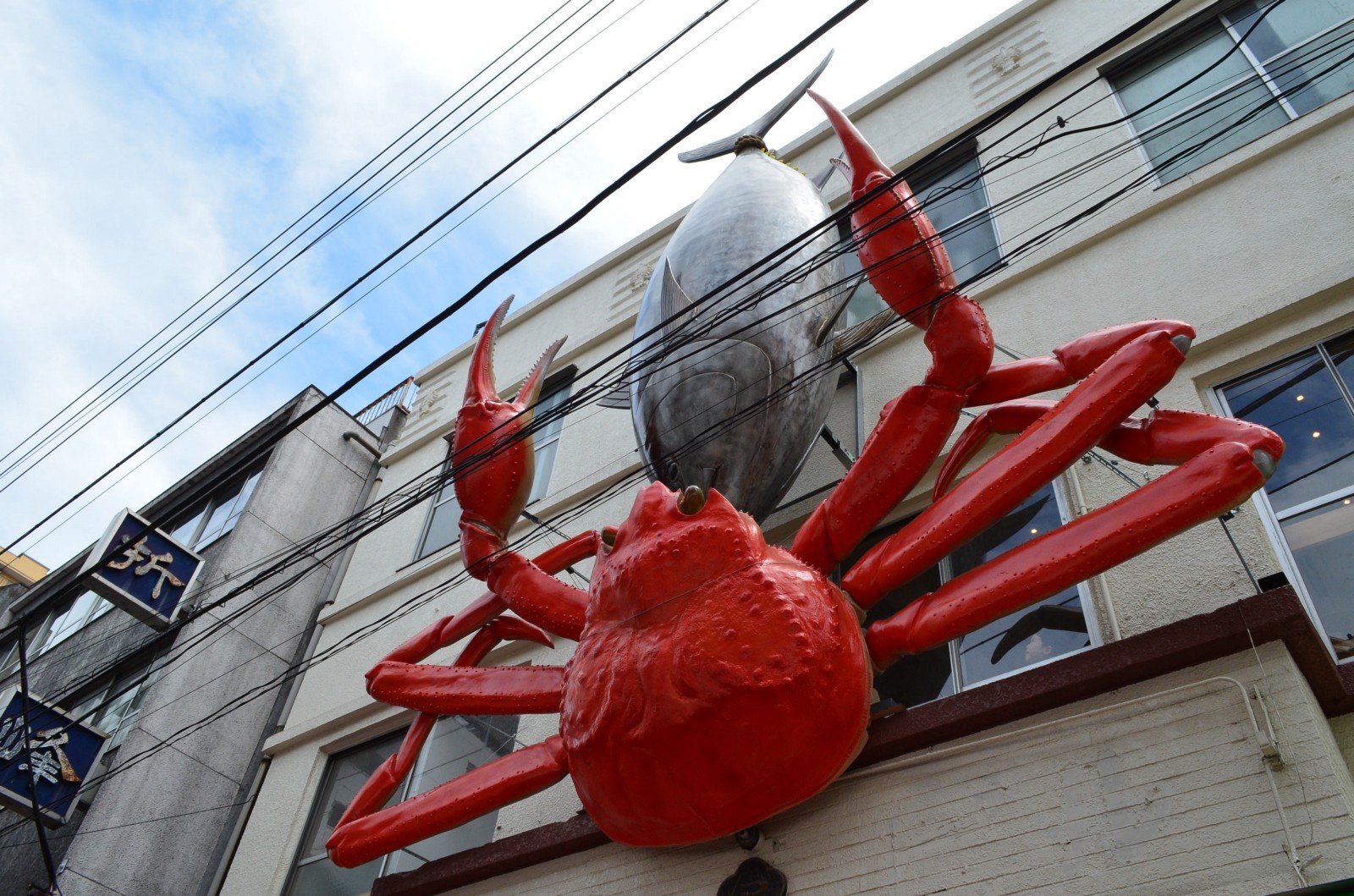 As I mentioned above, Tsukiji Outer Market (Tsukiji Jogai Market) is still open for tourists after the relocation. The market consists a couple of small and narrow streets where are crowded with hundreds of restaurants,shops and food stalls. It's a perfect place to taste and shop seafood obviously!! As Tsukiji is one of the most popular tourist destinations, the streets are always packed and pretty chaotic during day.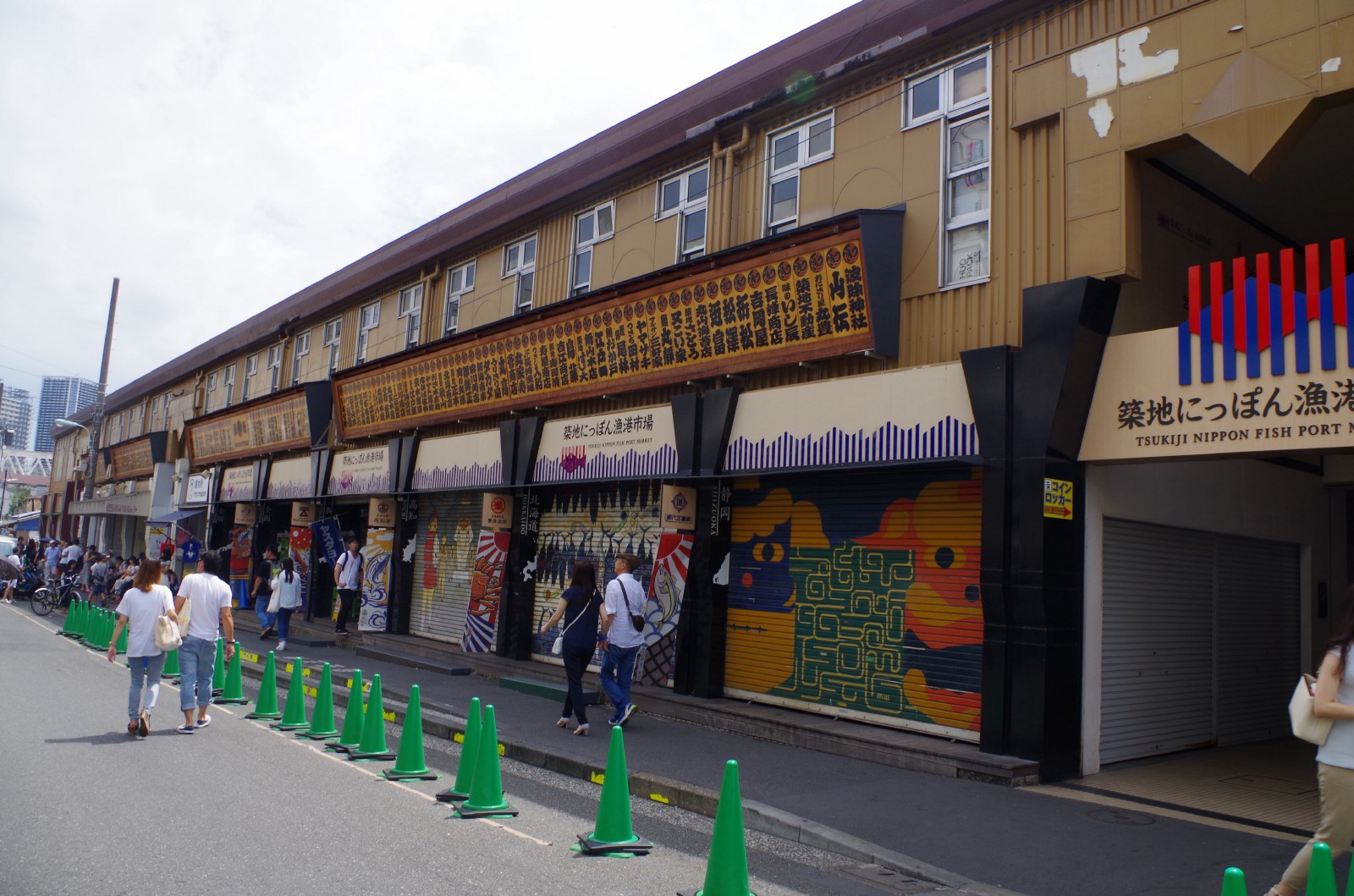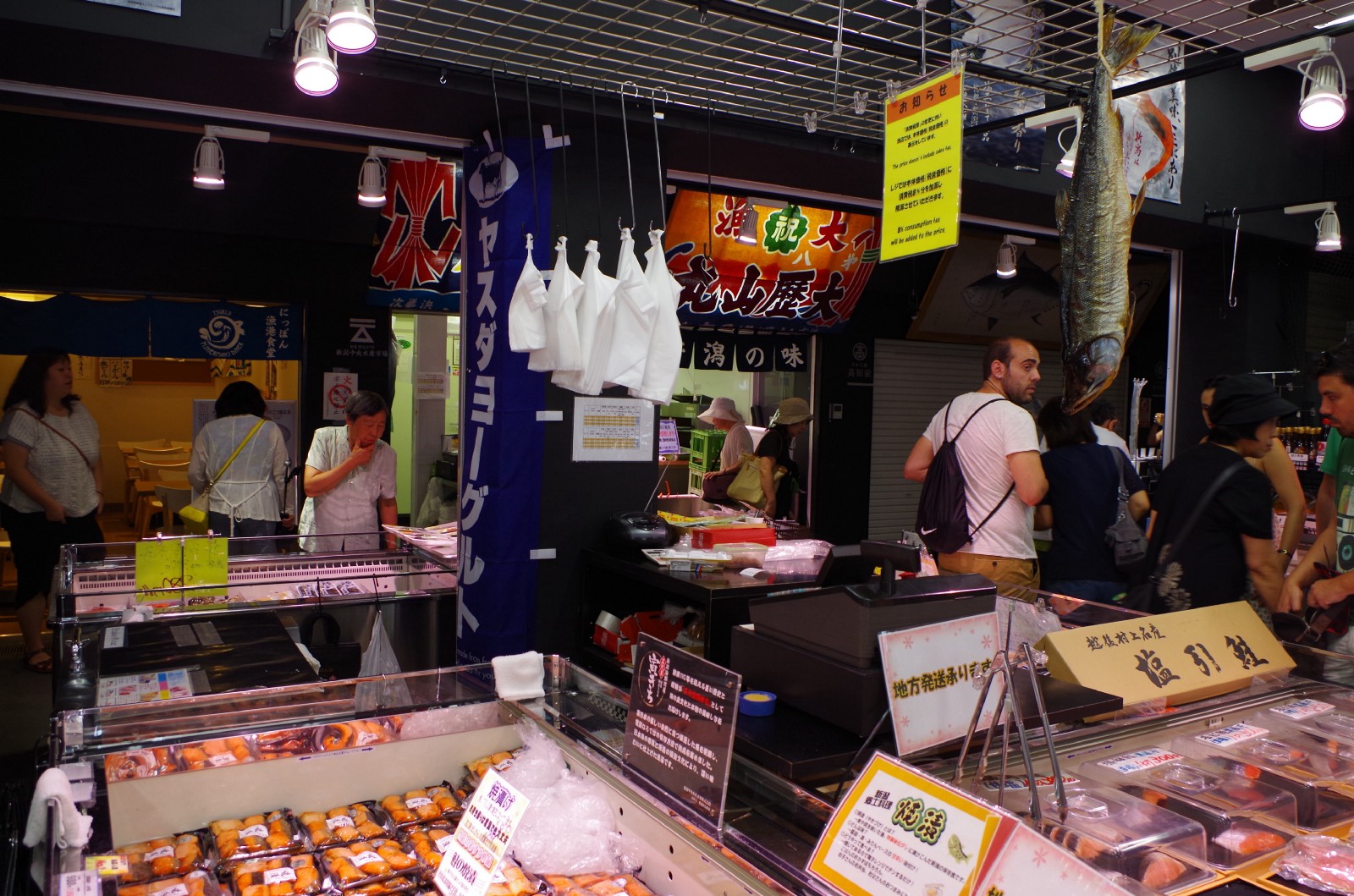 Street food
When you walk down on the street, there are so many yummy temptations to make you stop by. Fresh scallops on the grill, crabs,urchins etc. Seafood tastes a million times better when it's fresh.. so why not!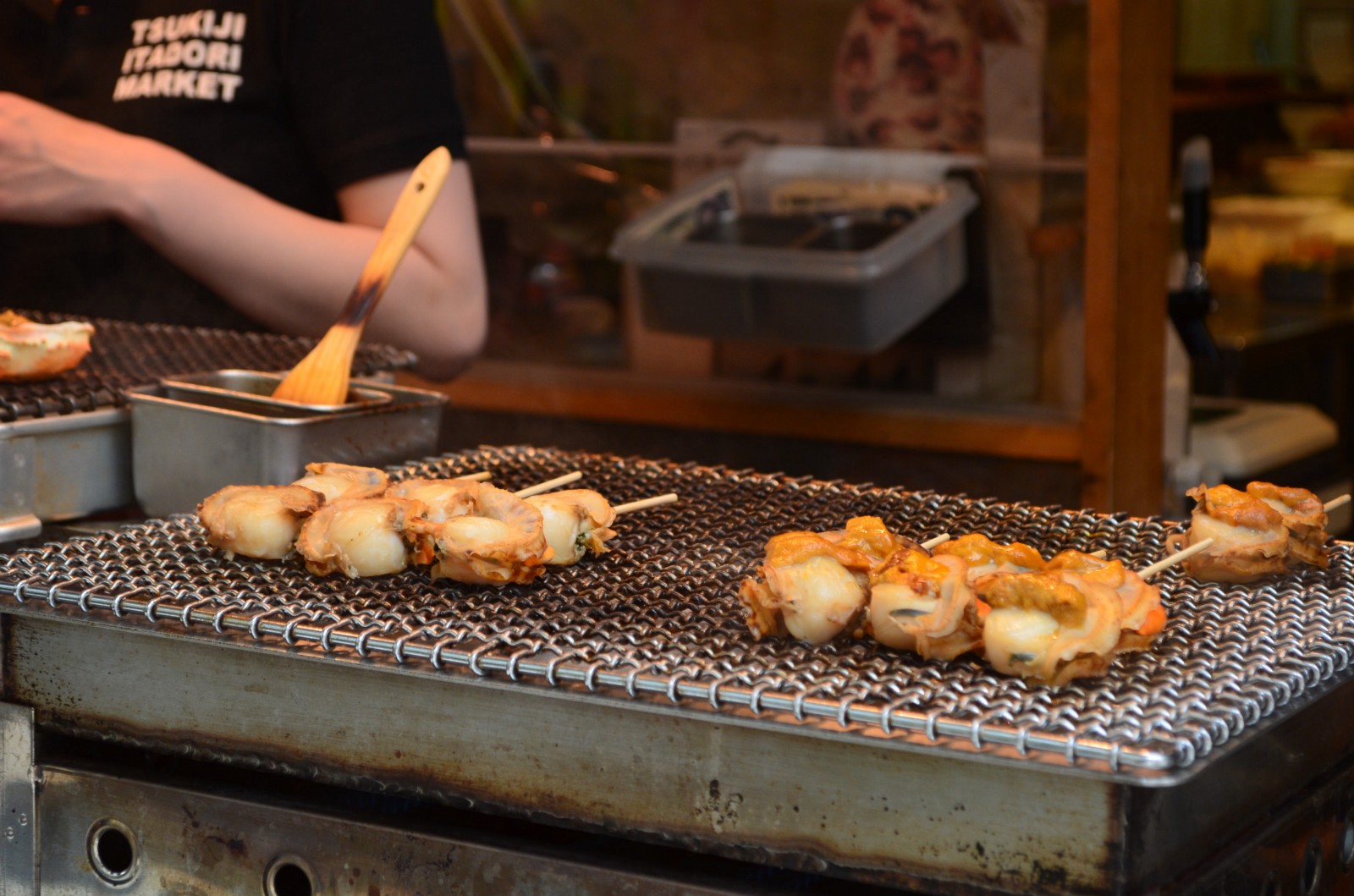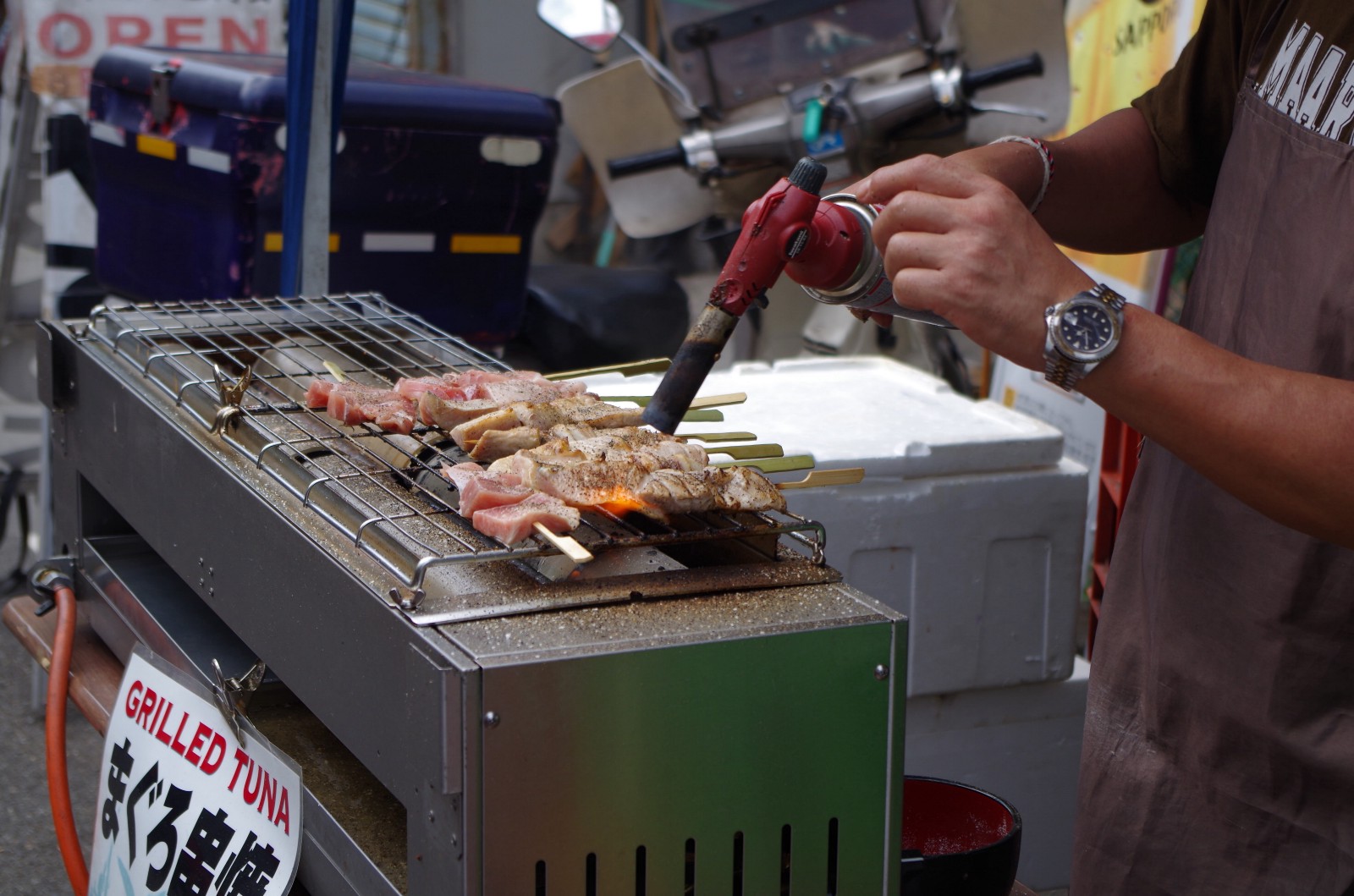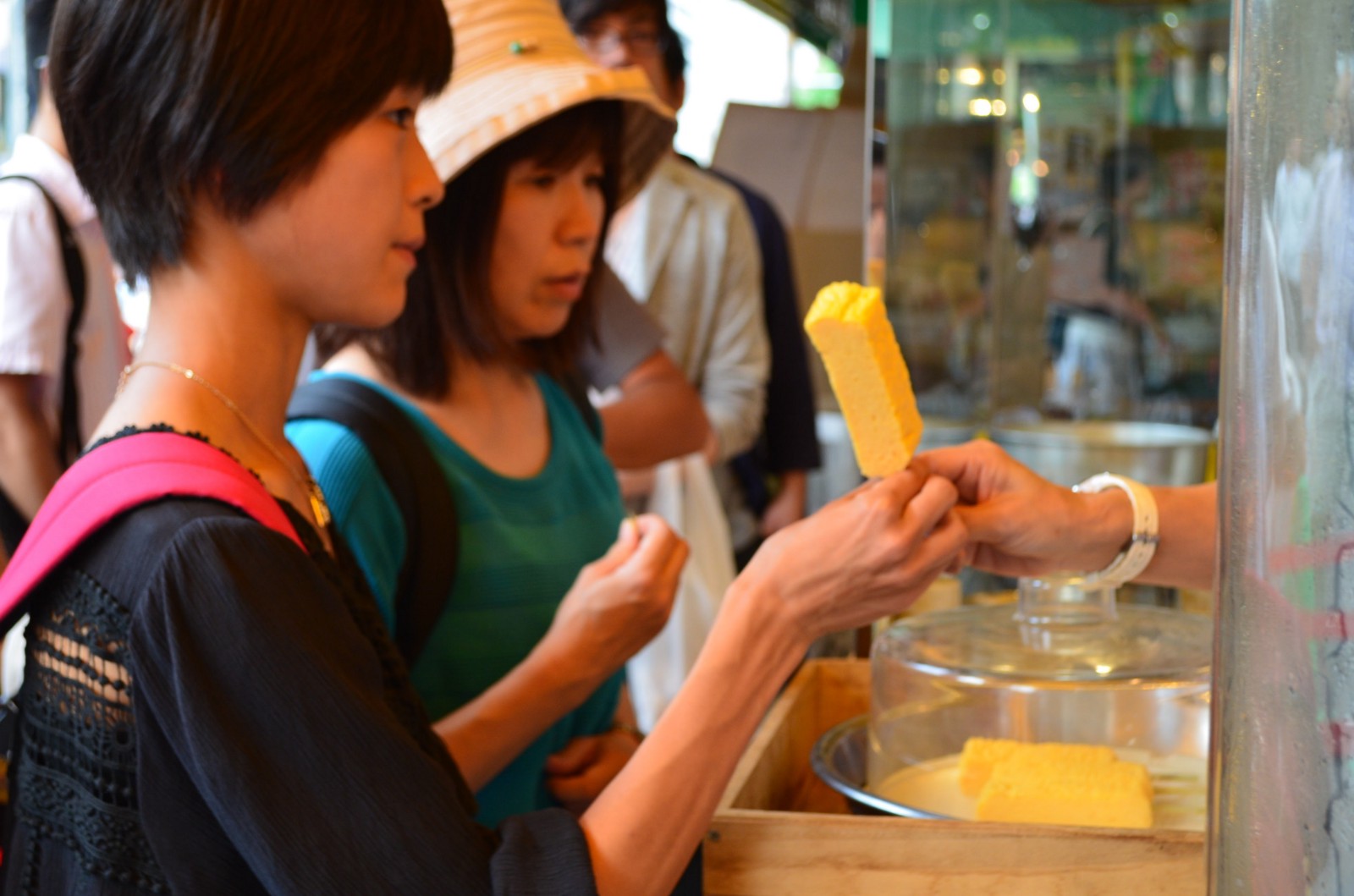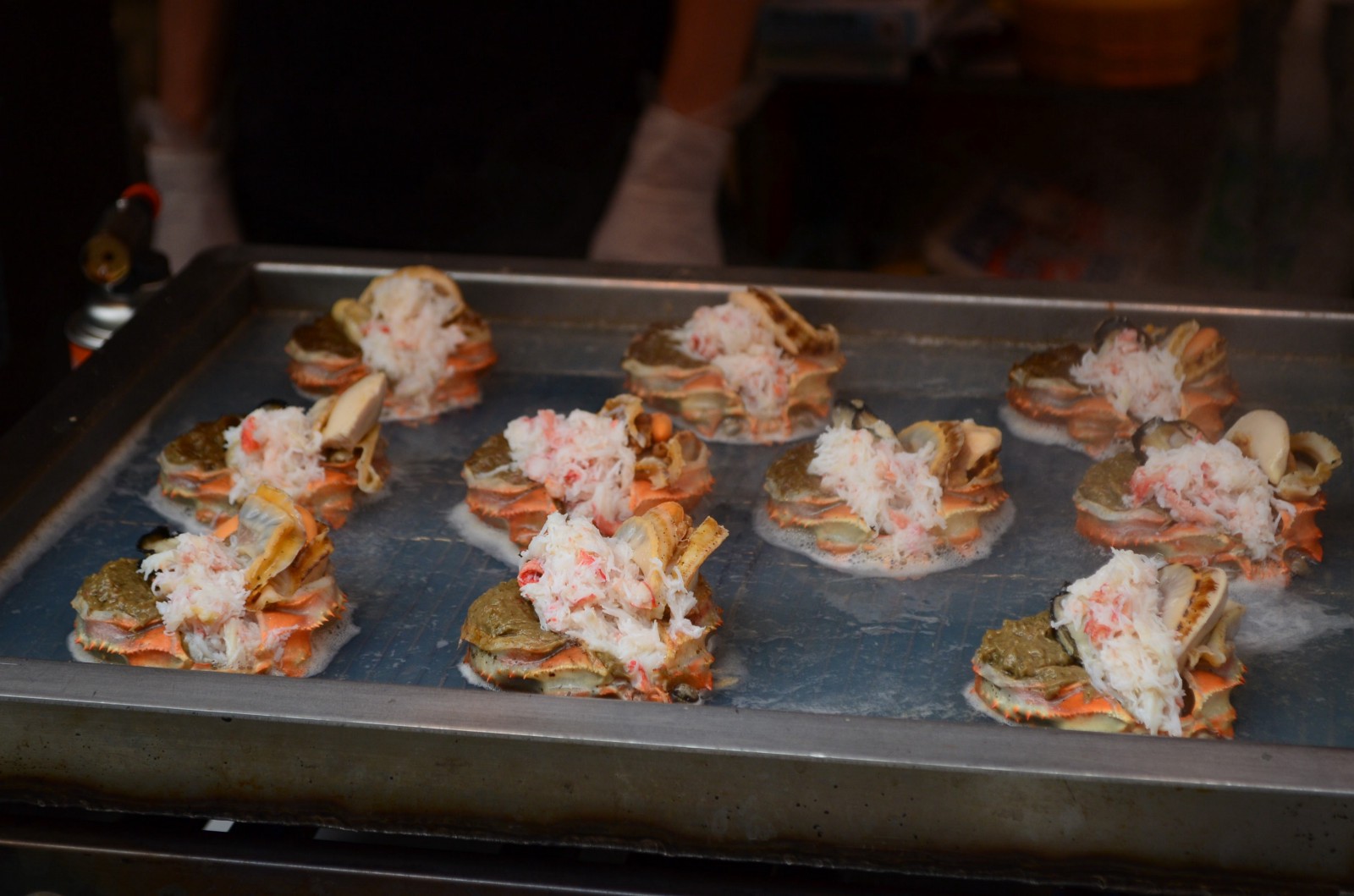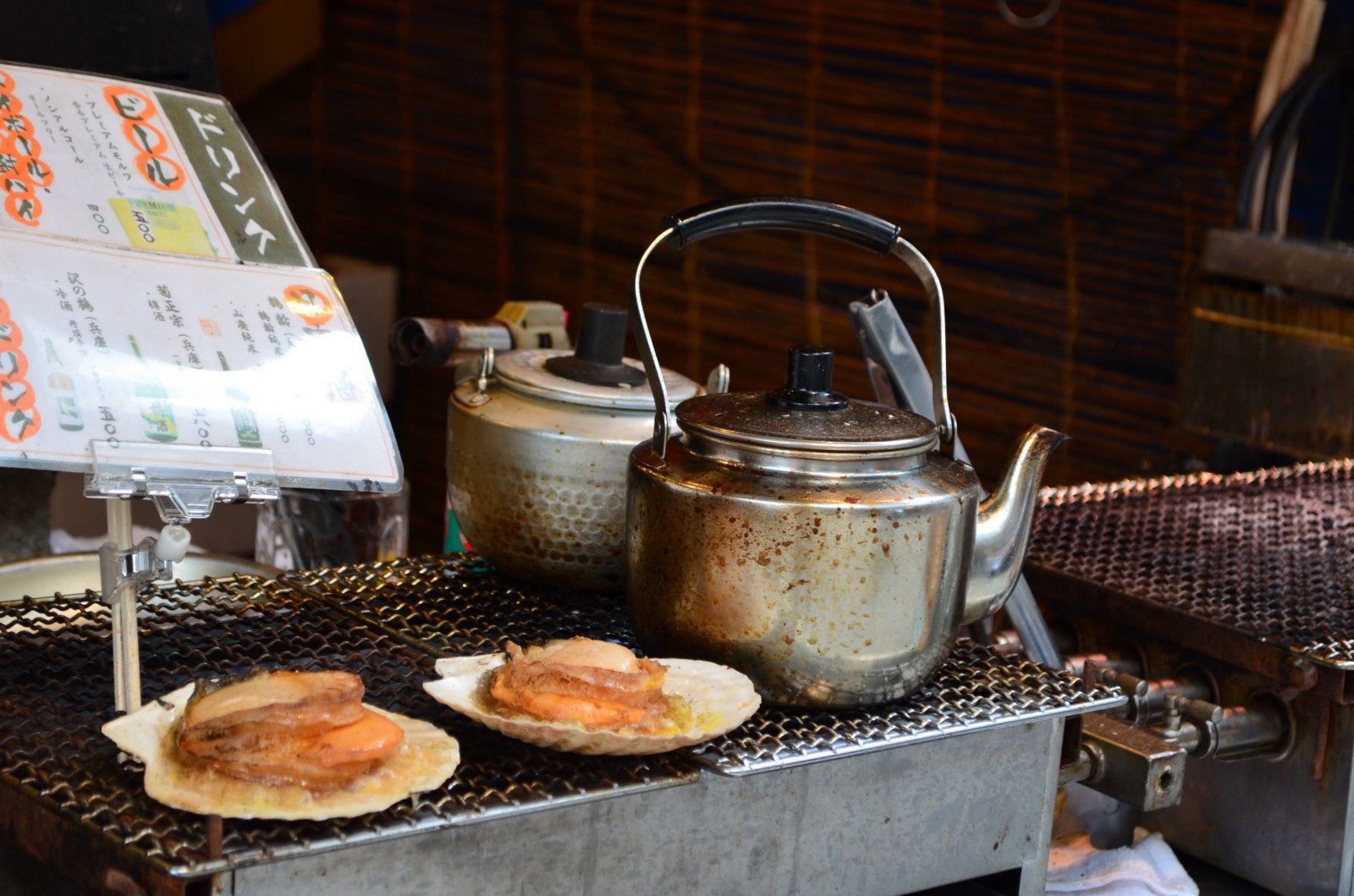 Eat Out
There are hundreds of small restaurants in the Outer Market. Most of them serve Sushi or Kaisen Don (seafood on rice bowl). Try the best Sushi while you are in Tsukiji or you will regret forever!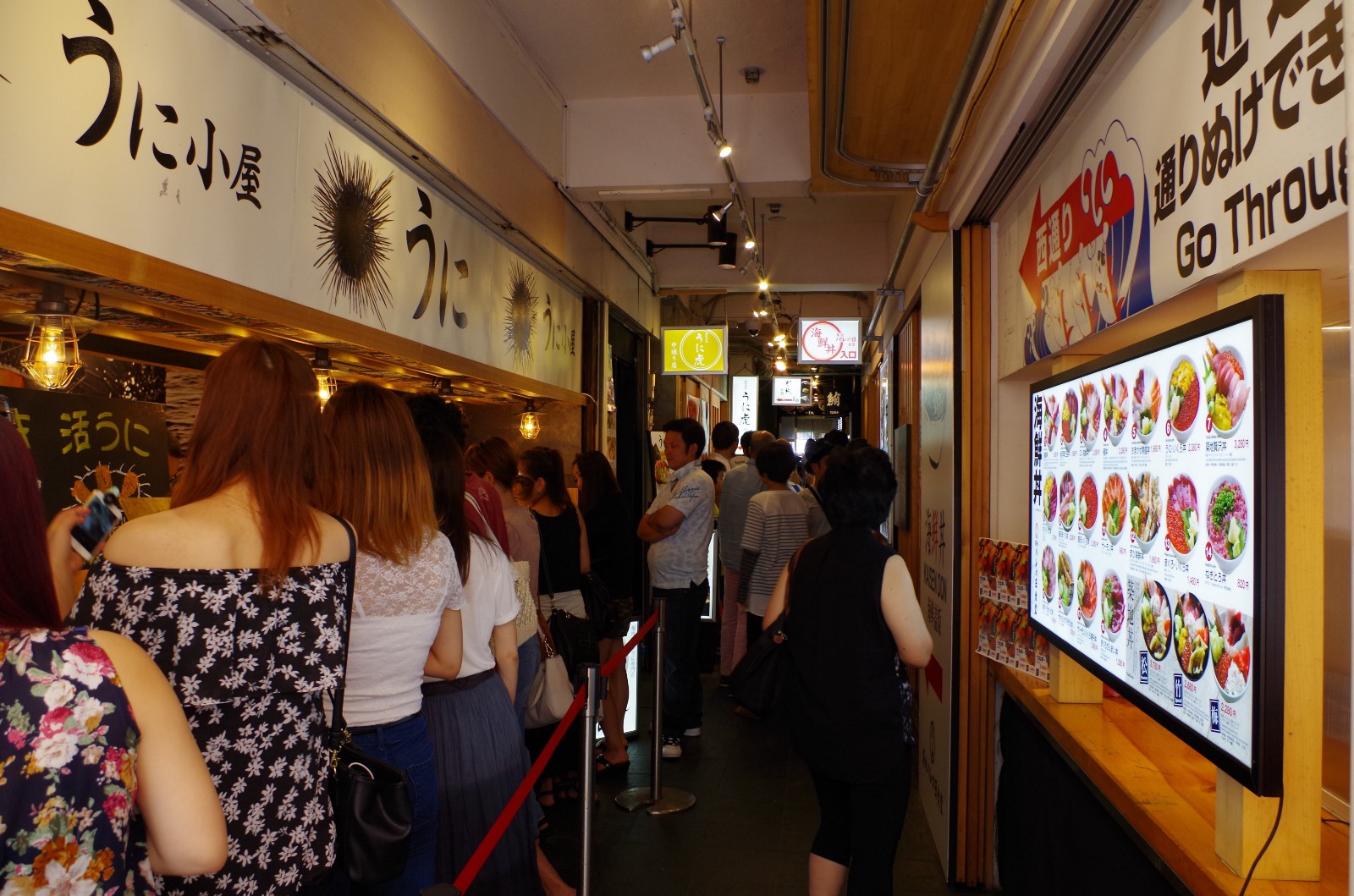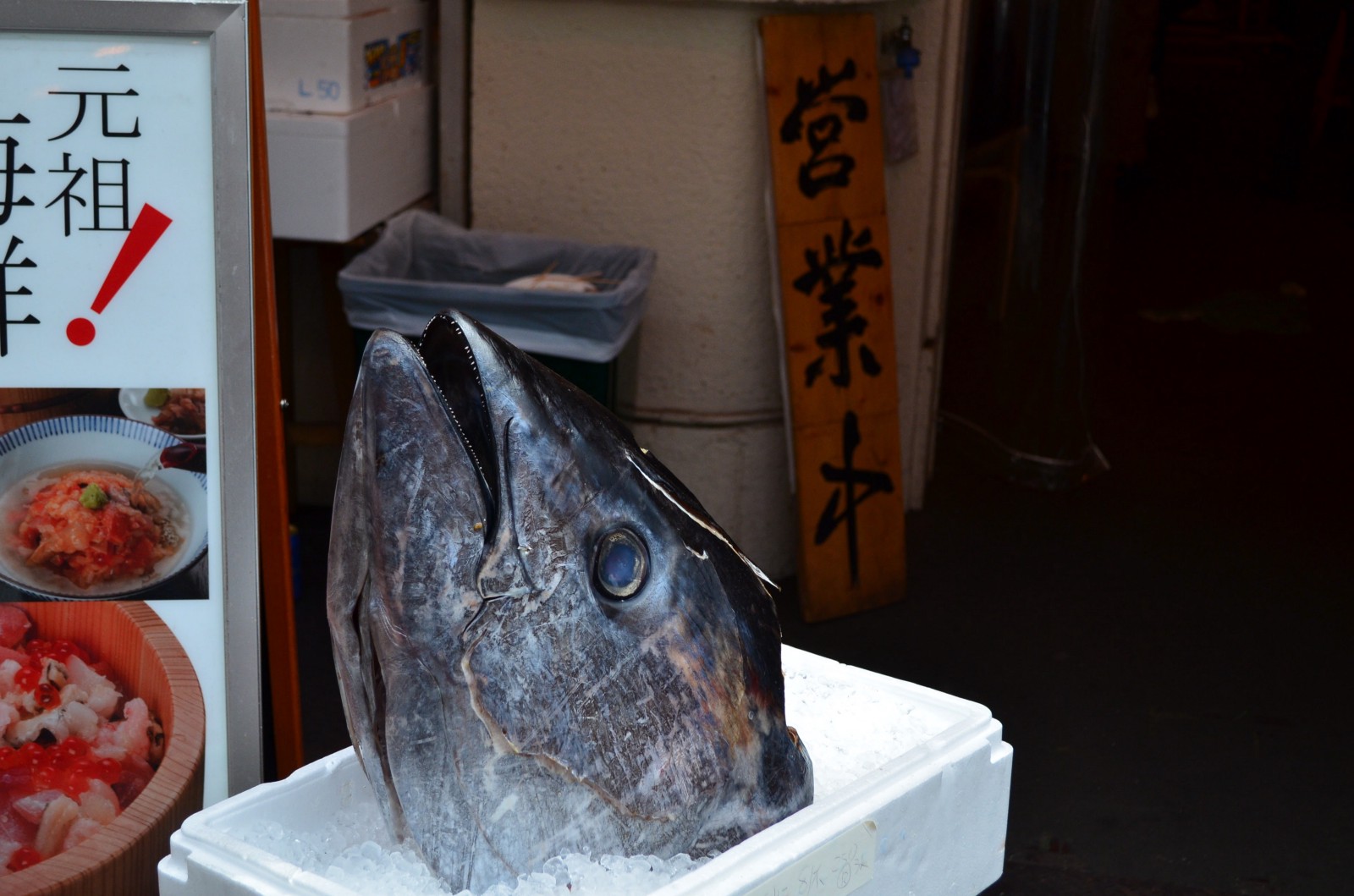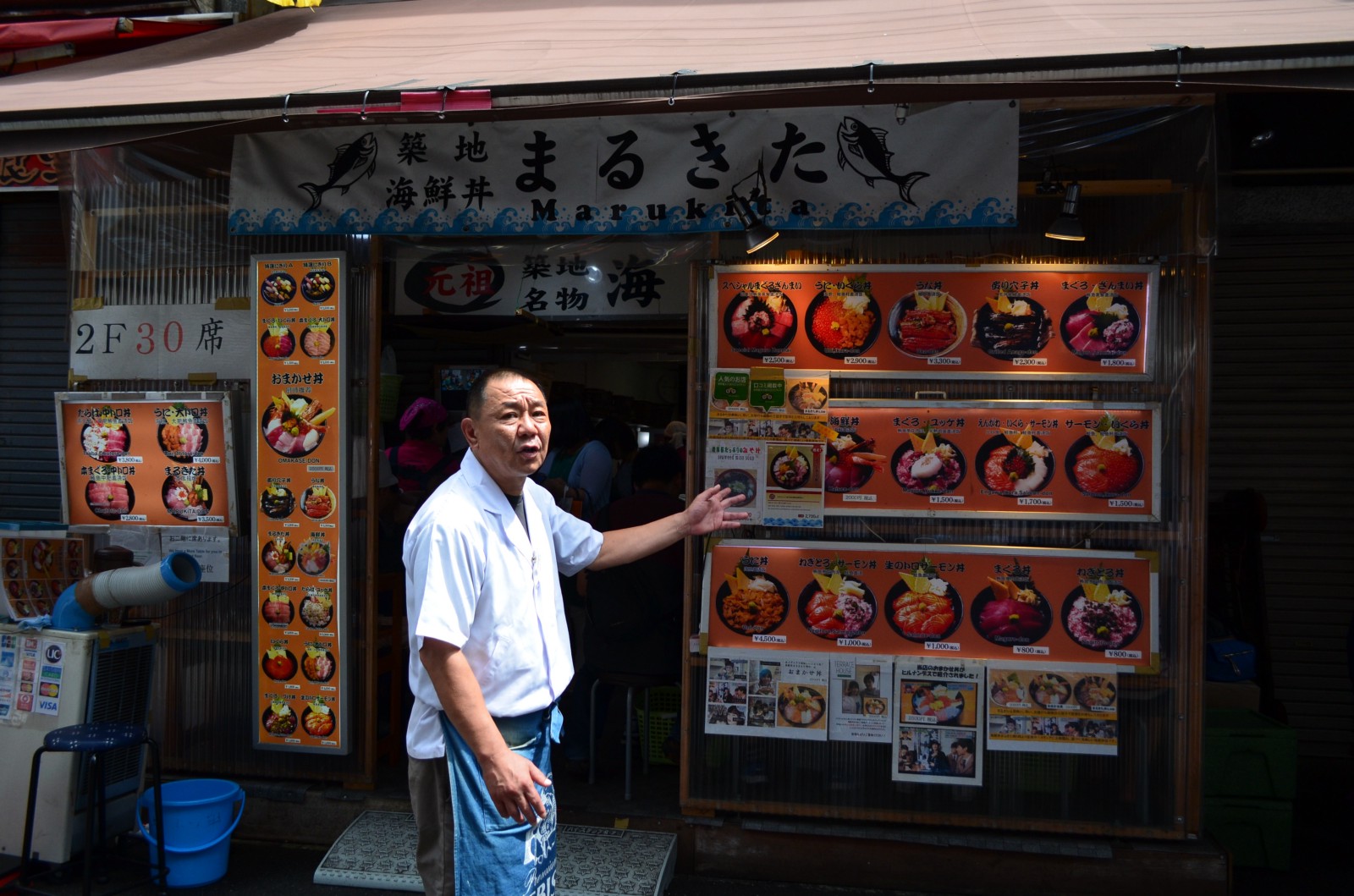 The most popular Sushi restaurant "Sushi Zanmai" which is franchised and set in two locations in Tsukiji. Find the owner's doll standing outside as a landmark!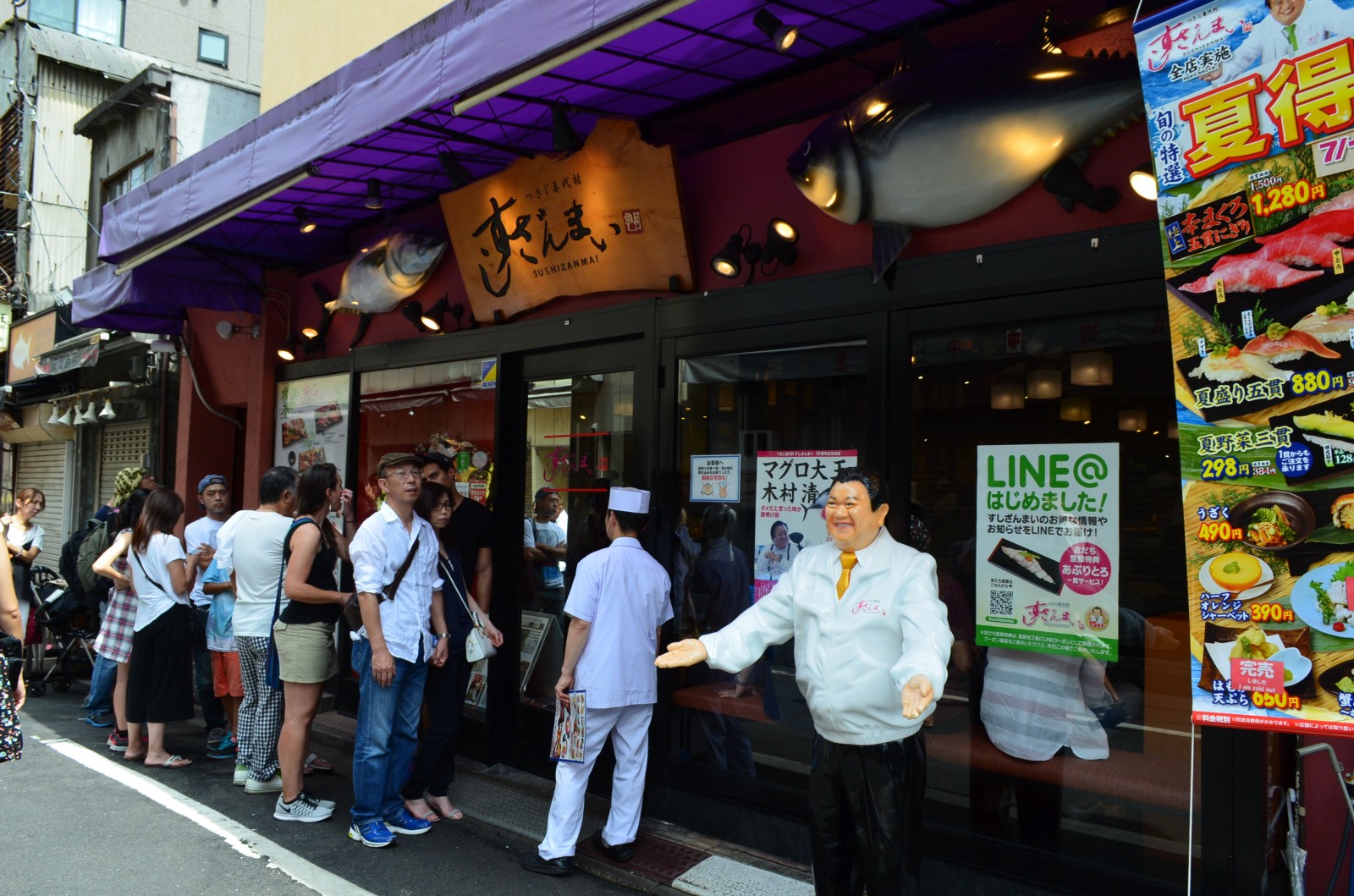 Food Products
If you wish to purchase something to take home from the market, dry seafood is probably the best choice. As well as restaurants, there are numbers of dry food shops. They are very popular for soup stock and can stay quite long.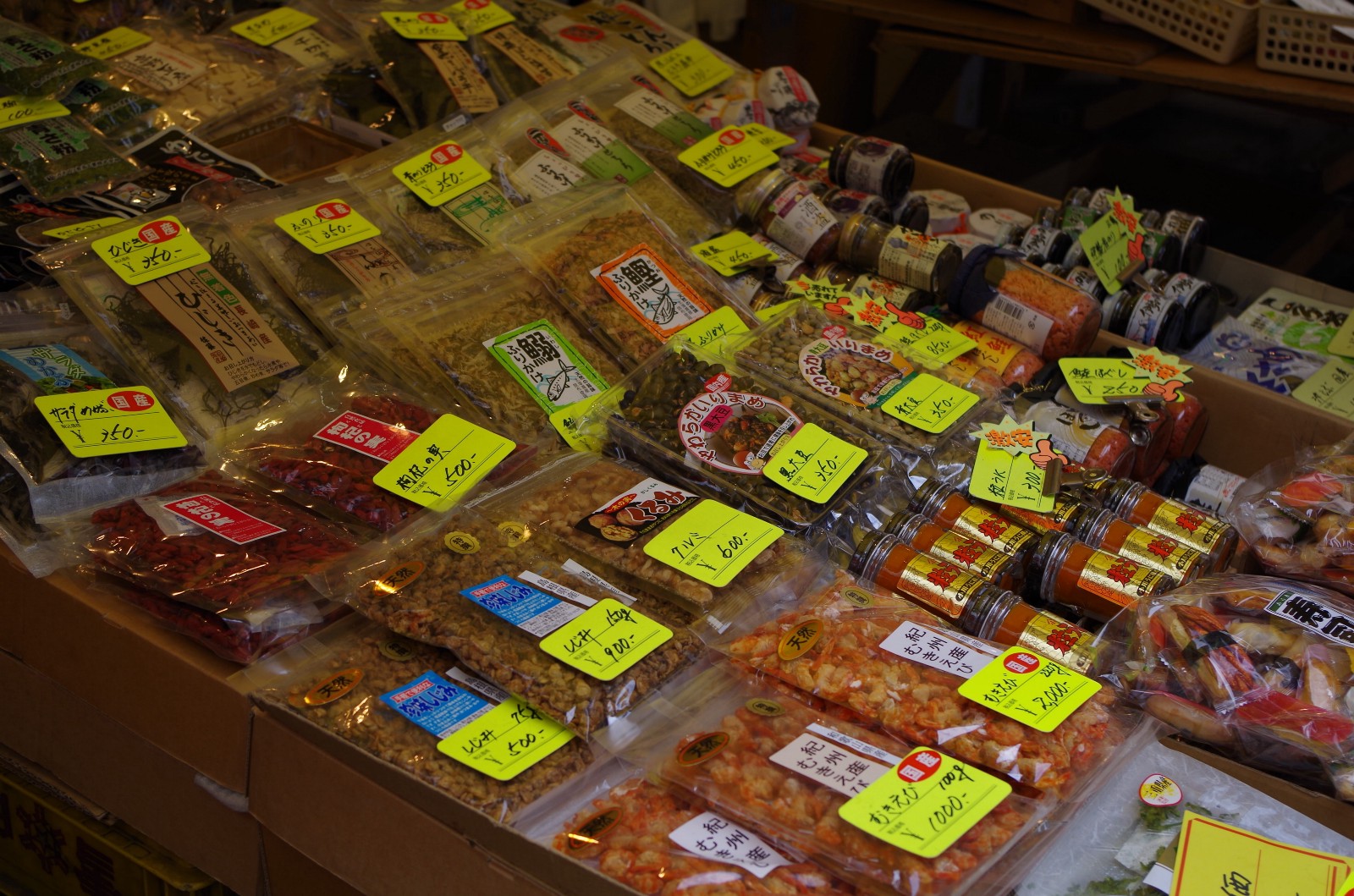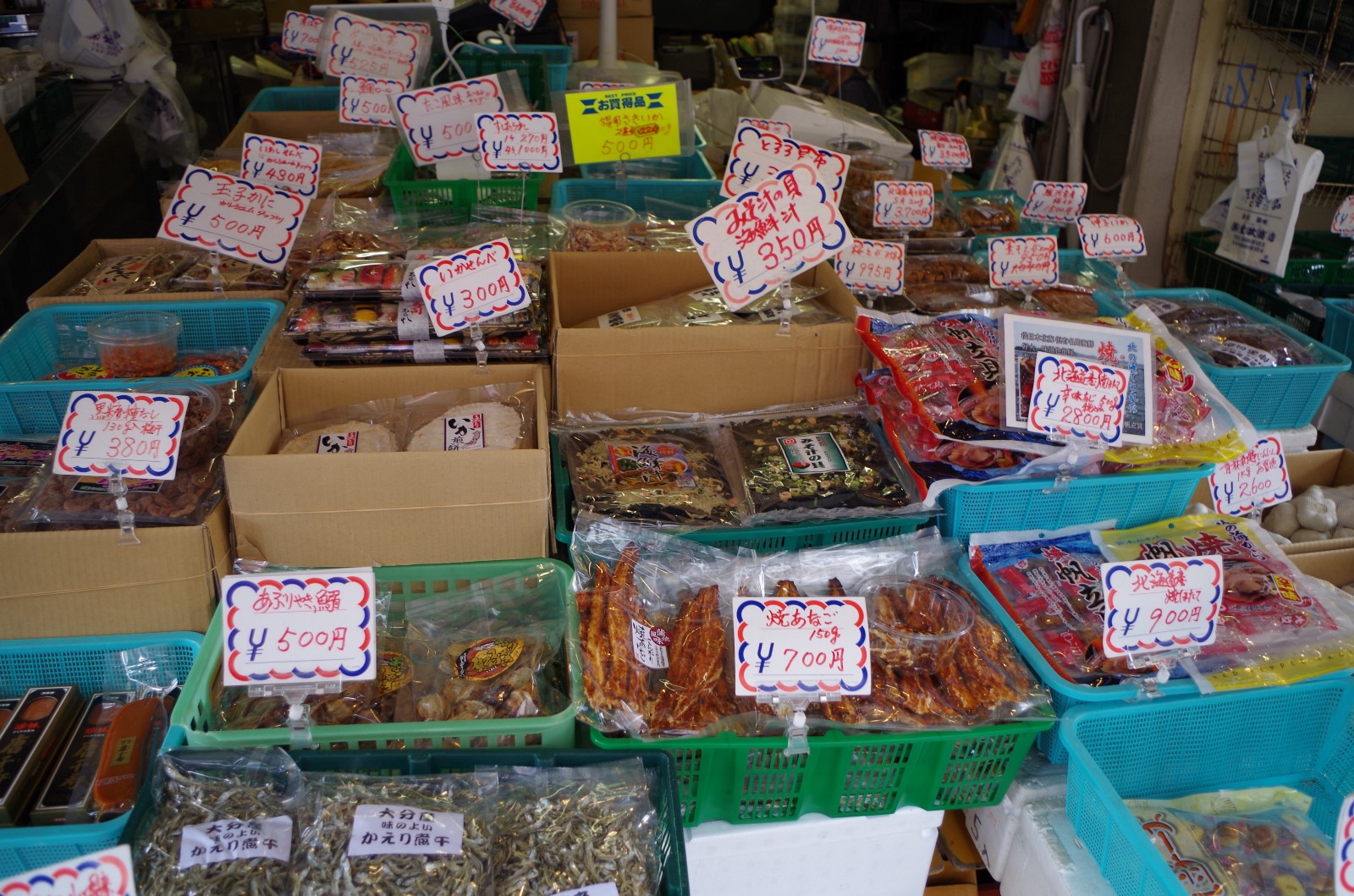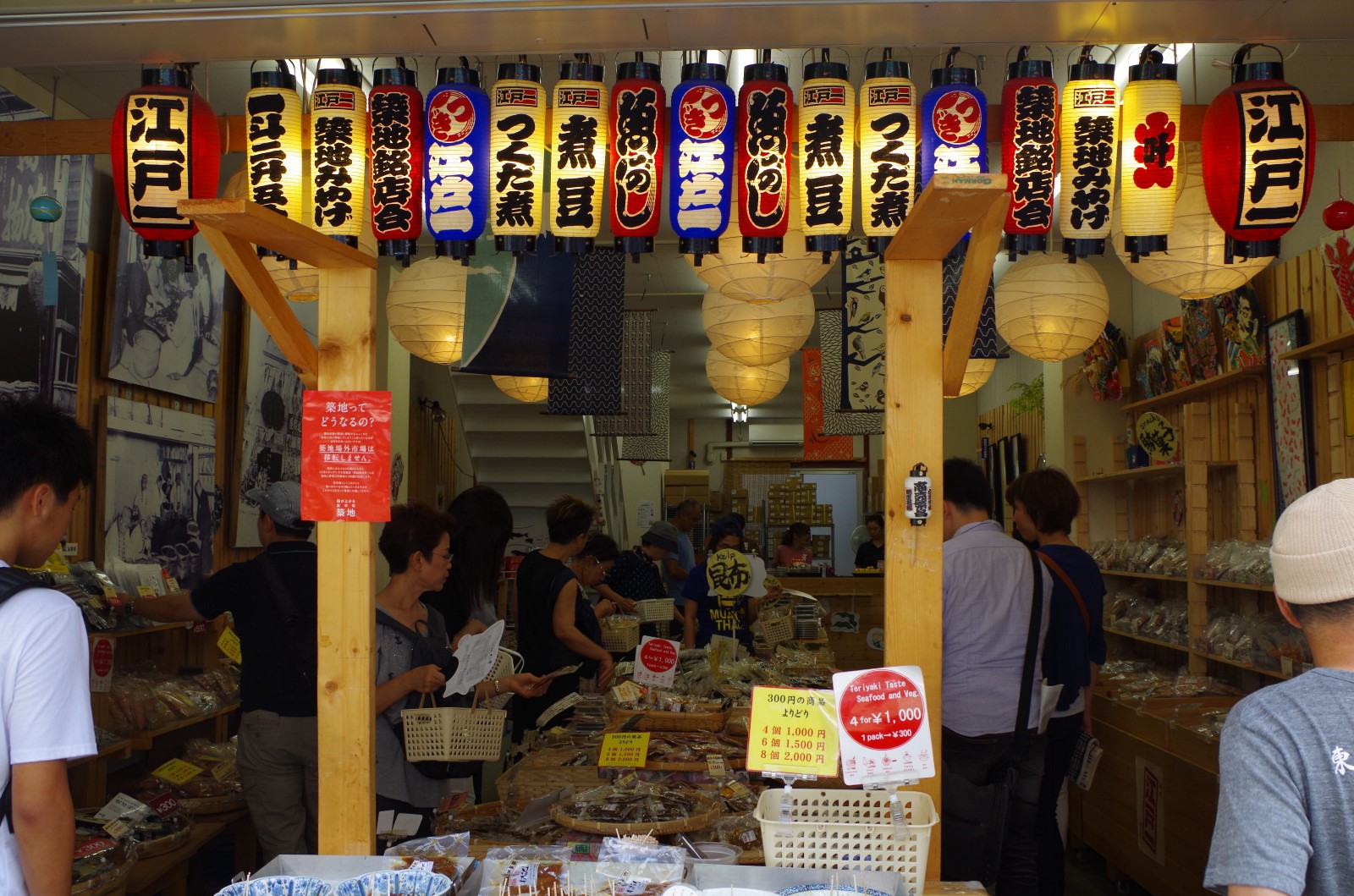 Knives
Tsukiji is also known for one of the best places to purchase Japanese knives. There are over hundreds kinds of knives sold and the one for tuna slicing is really outstanding! (Looks like a Katana sword!!) Also they offer services to sharpen and maintenance your knives if you bring to them.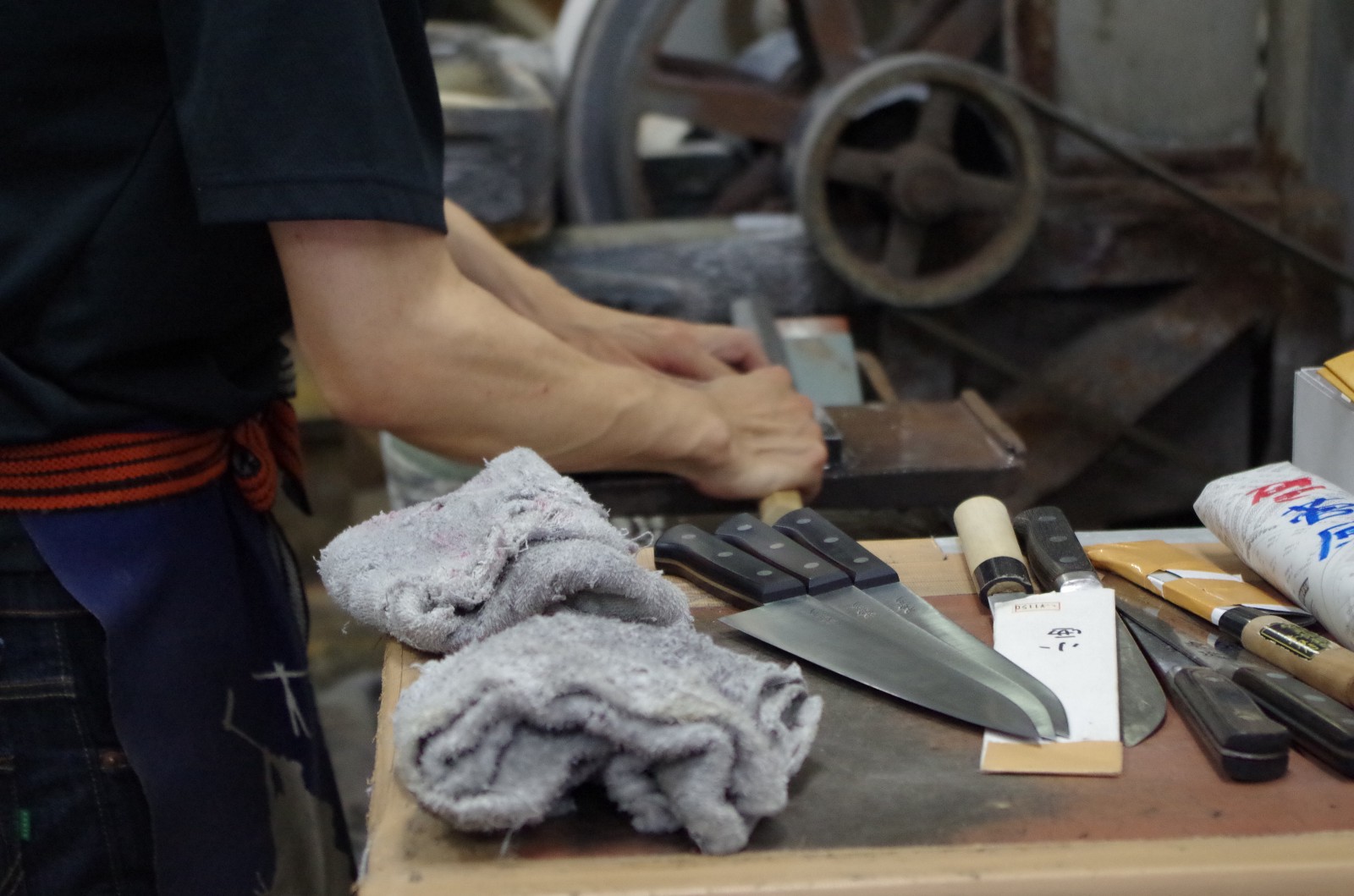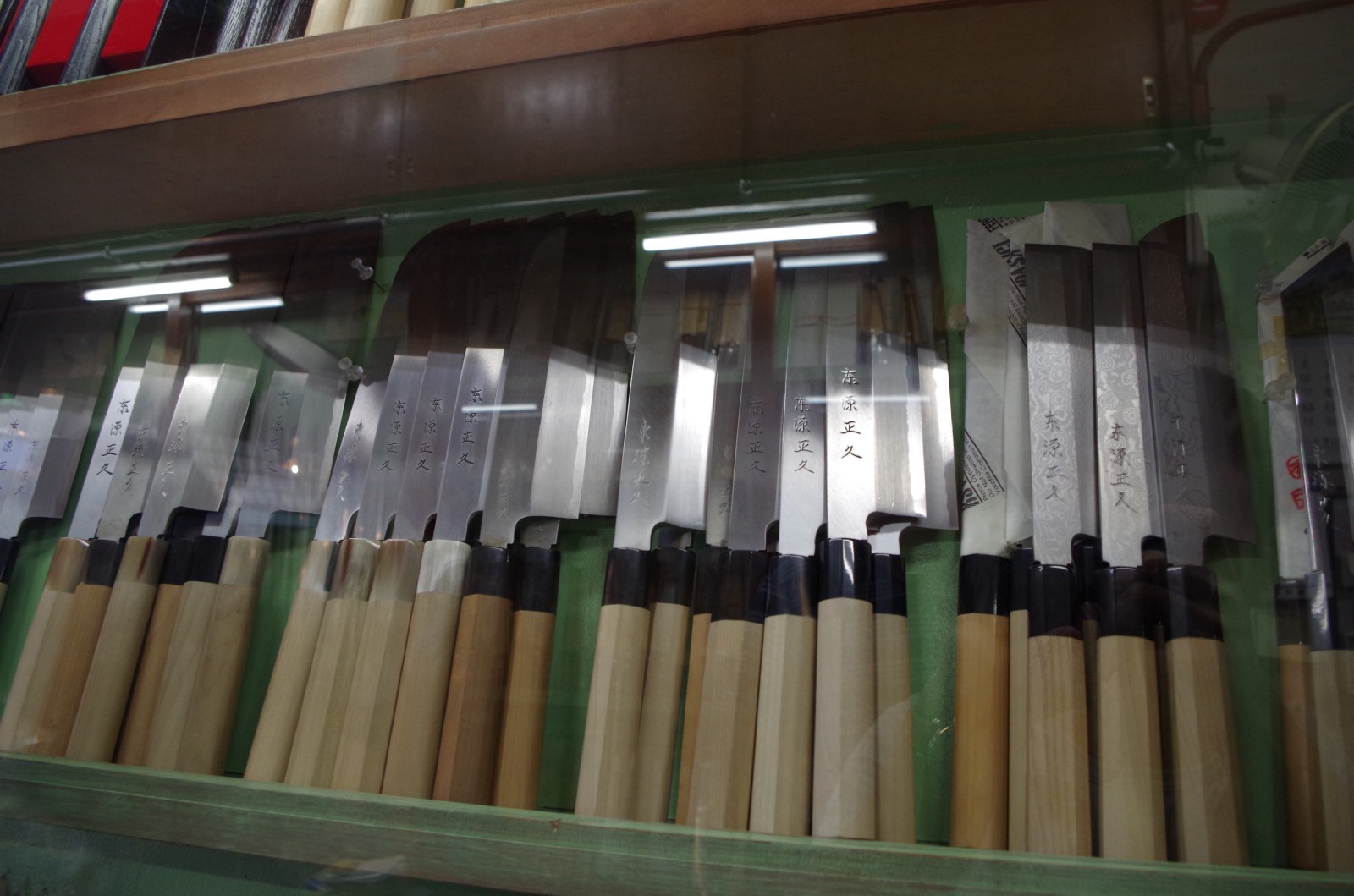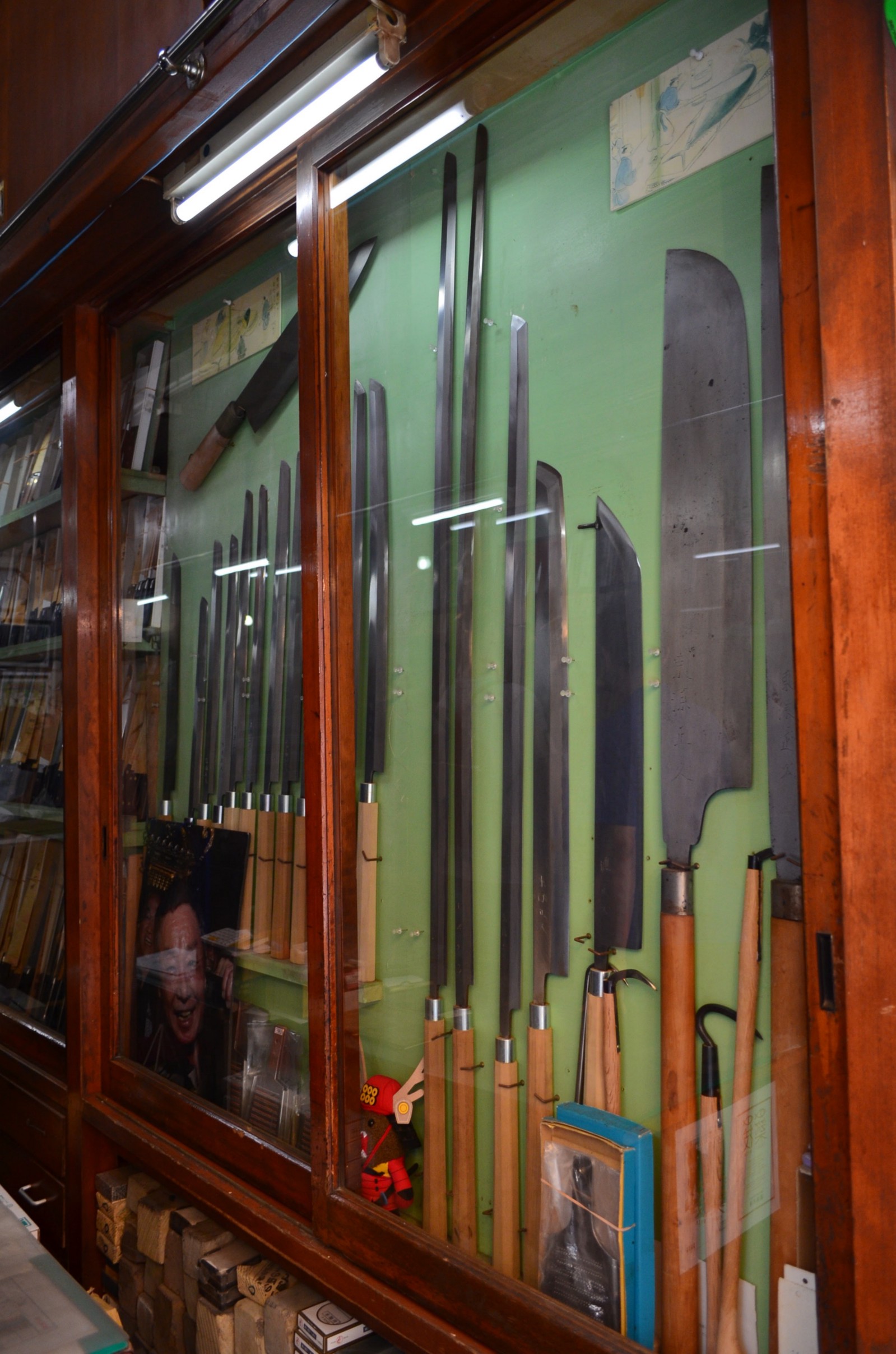 Recommended Knife Shops in Tsukiji
Masamoto: https://www.tukijimasamoto.co.jp/
Masahisa: http://www.tsukiji-masahisa.jp/contents/en/
Sugimoto: https://www.sugimoto-hamono.com/e/
Aritsugu: https://aritsugu.jp/
---
How did you enjoy the story?? Tsukiji Outer Market is located very near Ginza, which is another popular tourist site in Tokyo! Here are some useful info around Tsukiji and Ginza area for you 🙂
▽Related Articles ▽
▼Editor's Picks▼
---