17 Best Places to Visit in Kyoto
Best Kyoto Tourist Attractions including New Spots and Classic Locations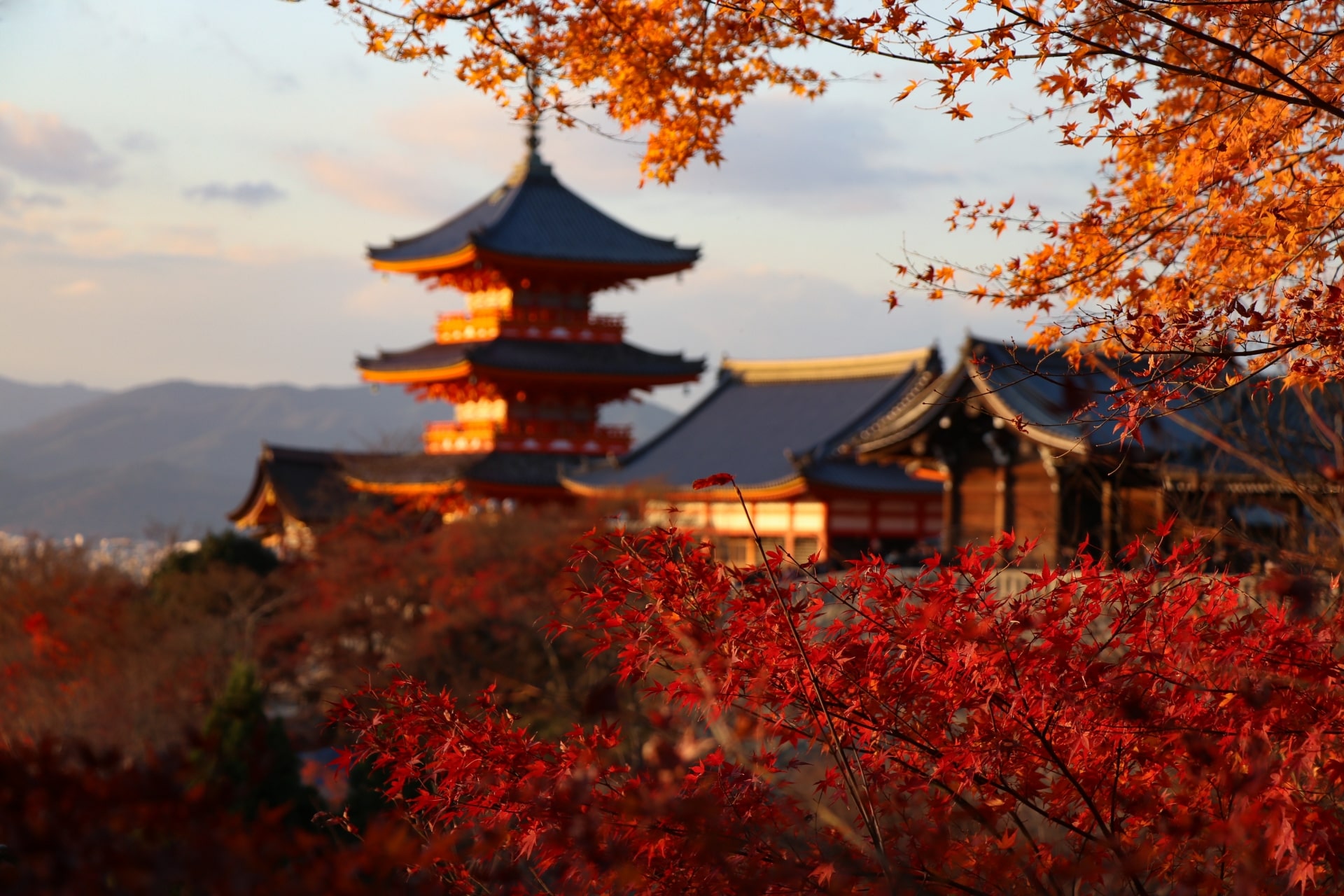 When it comes to tourism, Kyoto is always among the most visited cities, not only in Japan but also in the entire world. Historic locations that are beautifully preserved and are photogenic such as the Fushimi Inari Shrine, Kiyomizudera Temple, and Kinkakuji Temple are always among the top spots in "favorite tourist spot" rankings.
Not only historically important locations but there are also many popular cultural and natural spots that are equally popular. This makes Kyoto a unique city where you can experience the many expressions that Japan can offer to foreign visitors. However, having so many fascinating tourist spots can make it difficult for one to decide where to visit.
In this article, I would like to share with you our countdown list of the 17 best places to visit in Kyoto. In this list, I will introduce to you not only popular spots but also some lesser-known (but equally interesting) spots that you should definitely consider when you come to visit Kyoto. I hope this article becomes a good reference for those planning on spending a few days in this culturally and historically rich city.
---
17. Kyoto Station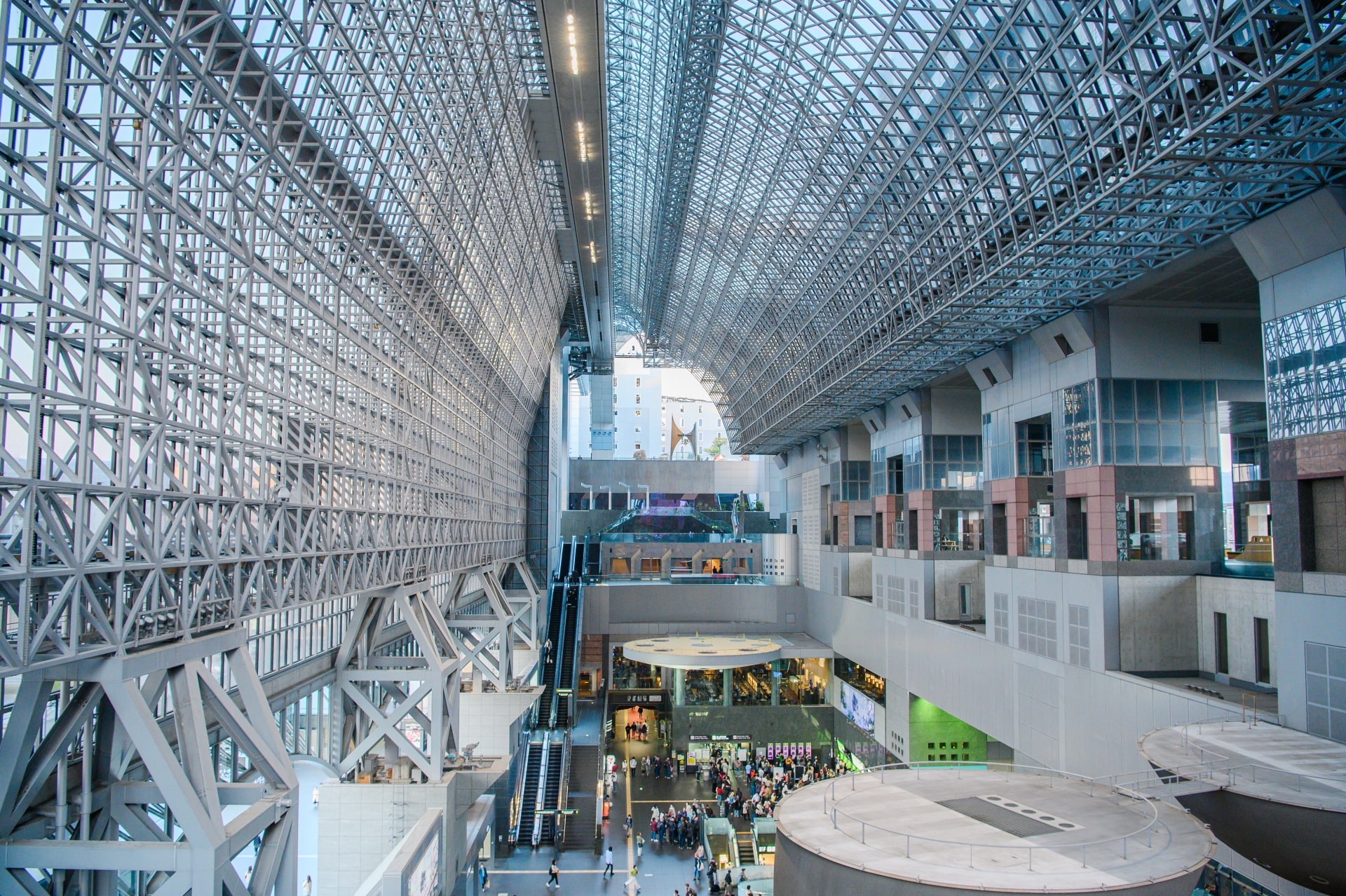 The first place I'd like to recommend is right there in Kyoto Station (京都駅). Being one of Japan's largest train stations, Kyoto Station isn't just a transportation hub; it's an architectural marvel and a popular destination in itself.
Beyond facilitating travel, it houses a plethora of shops, restaurants, and attractions. The station's contemporary design contrasts with Kyoto's historic image, featuring vast glass expanses and a skyway offering panoramic city views. The terraced roof becomes a gathering point for both locals and travelers, especially during evening hours when it's beautifully illuminated.
Its location, convenience, and vibrant atmosphere make Kyoto Station a favorite hangout spot, providing a mix of modernity amidst the city's ancient backdrop.
▶ Kyoto Station official website: https://www.kyoto-station-building.co.jp/lp/english/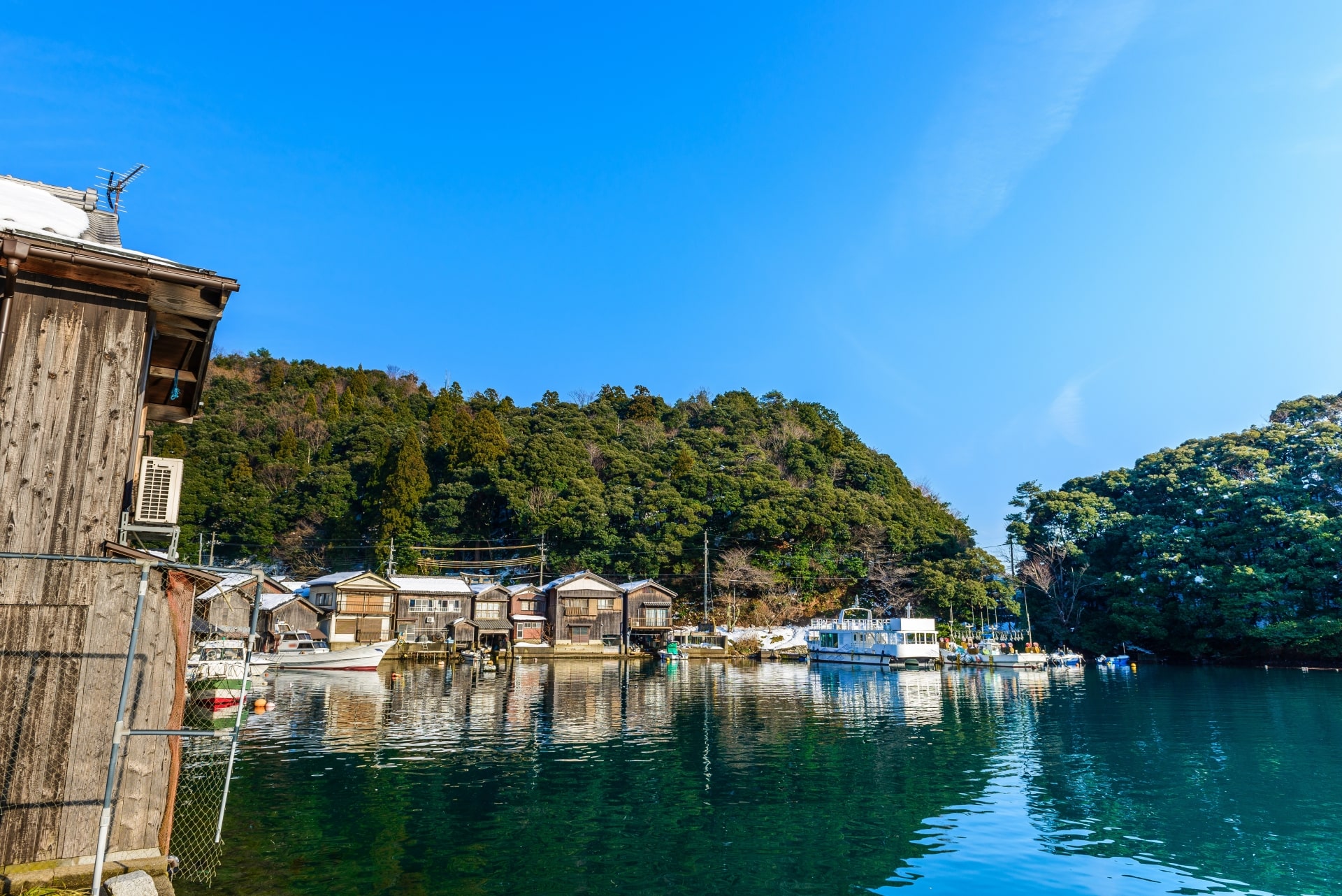 Next on our list is a small town located about 130 km away from Kyoto city. Ine no Funaya (伊根の舟屋) is a small village located in Ine town in the northmost part of Kyoto prefecture. The village stretches approximately 5 km along Ine Bay facing the sea of Japan and you can see a unique scenery with over 200 rustic boathouses floating on the bay.
Visitors can stay overnight at the village since some of these boathouses serve as guest houses. Some of these boathouses even organize boat tours around the village so that you can have a taste of what it is like to live in this fascinating and unique village.
Check out more about Ine no Funaya in the following article!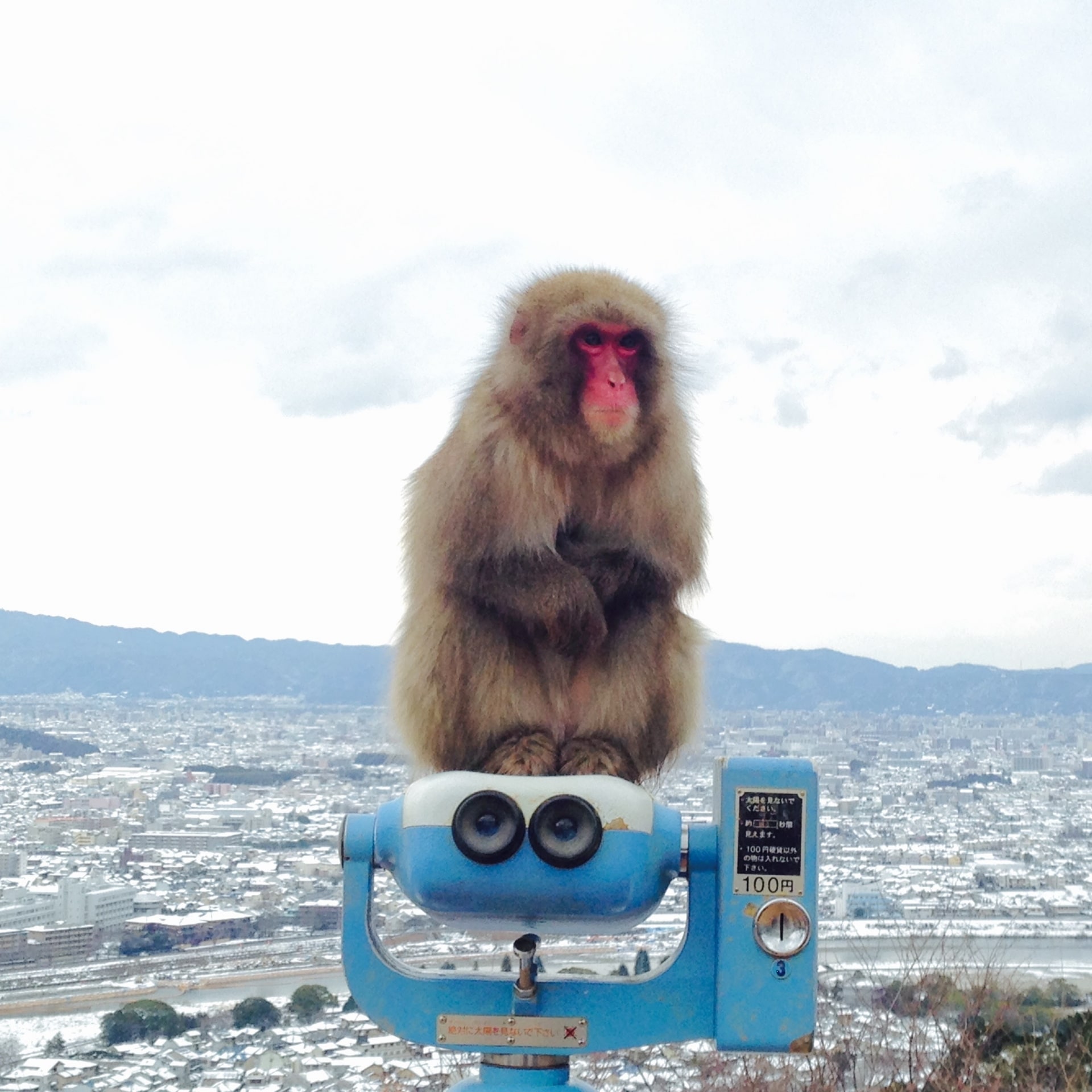 This next place is for those who love animals. Arashiyama Monkey Park Iwatayama (嵐山モンキーパーク) is a place located in Arashiyama mountain, north-west of central Kyoto.
This mountain itself is a popular hiking mountain, and the monkey park is located mid-mountain after hiking uphill for about ten minutes. Not only will over 100 monkeys welcome your visit, but you will also have access to a nice view of the city.
Check out more about Arashiyama Monkey Park Iwatayama from the following article!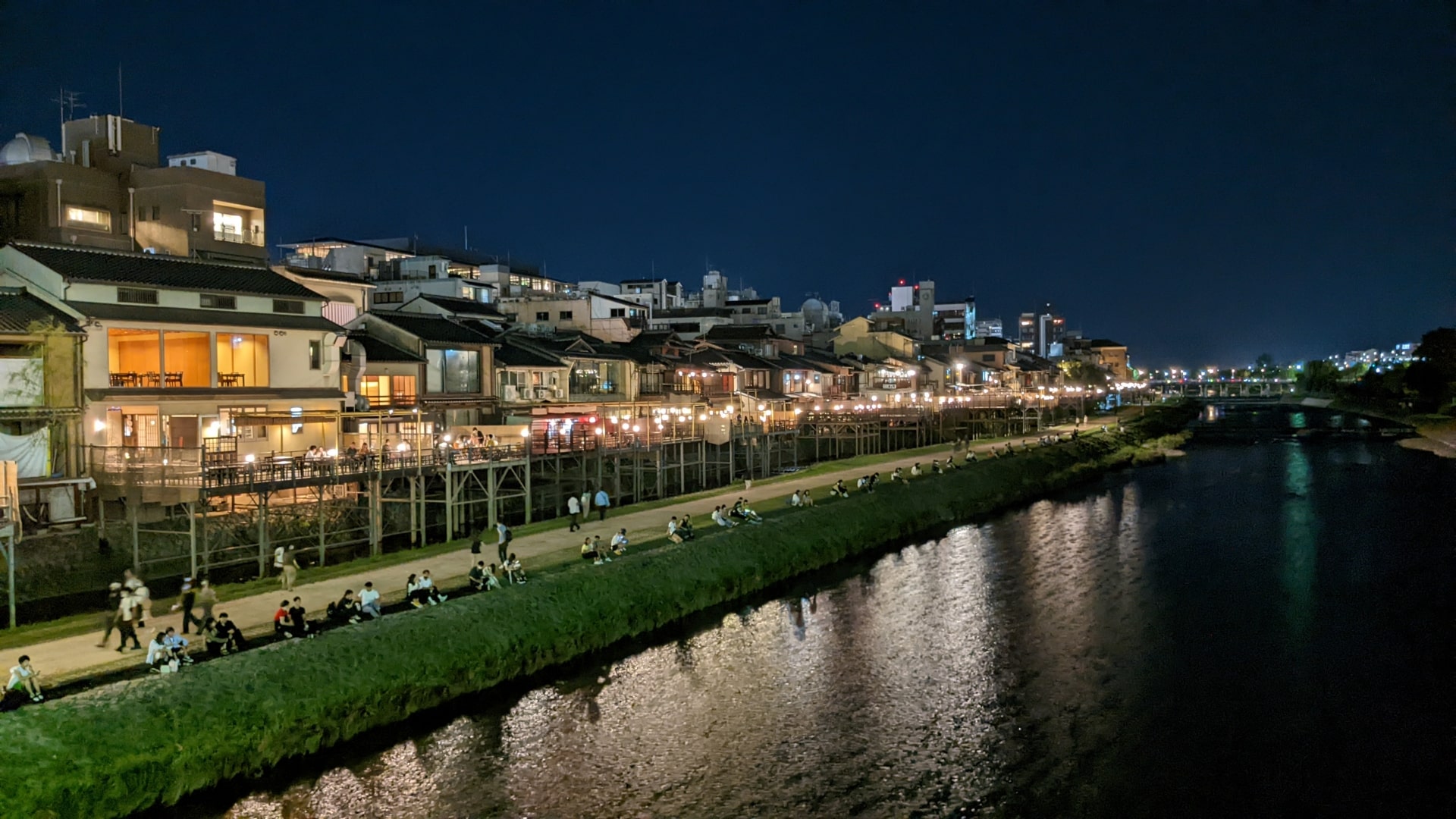 Kamogawa River (鴨川) is a 23 km-long river that runs across Kyoto City from north to south. This river has been an important part of Kyoto's life and culture, and it has become one of the important sights of the city. One of the attractive things about this river is that the sight changes drastically depending on the season you visit it.
During spring, there are parts of the Kamogawa river that will display incredibly beautiful cherry blossoms. And during summer, many restaurants that face the river will open and enlarge the terrace areas where you can dine and drink while enjoying the river views.
Check out more about Kamogawa River from the following article!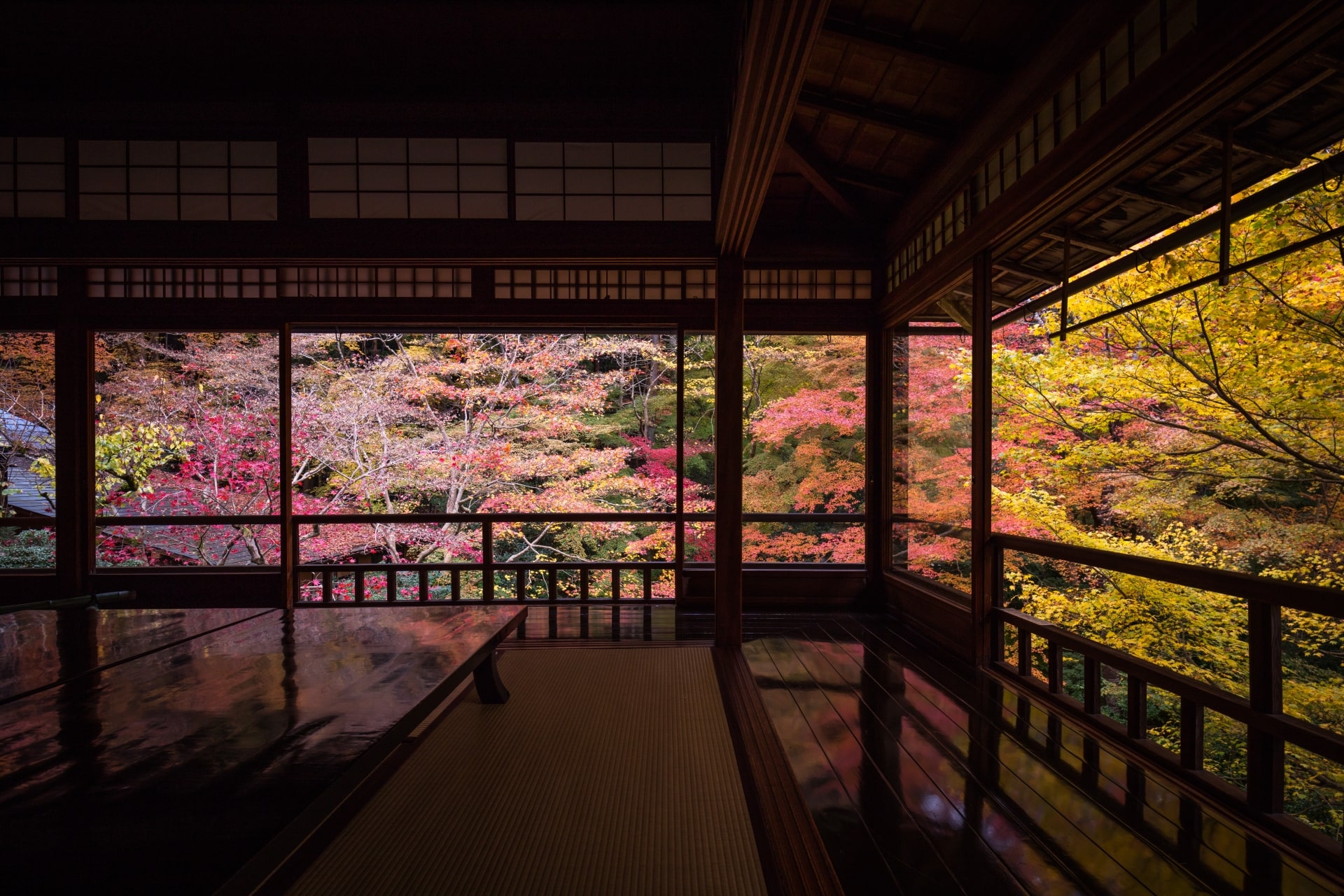 Now that you know where to visit during spring and summer, the next place on this list is best visited during autumn. Rurikoin Temple (瑠璃光院) is a beautiful and peaceful temple located in northern Kyoto near Mt Hiei.
The large temple complex is surrounded by beautiful nature and it is open to the public only twice a year; in spring and autumn. The expression that nature shows in this place change dramatically depending on which season you visit, making it a "must-visit" location in Kyoto. You'll want to visit this place multiple times after your first visit.
Check out more about Rurikoin Temple in the following article!
12. Kyoto Imperial Palace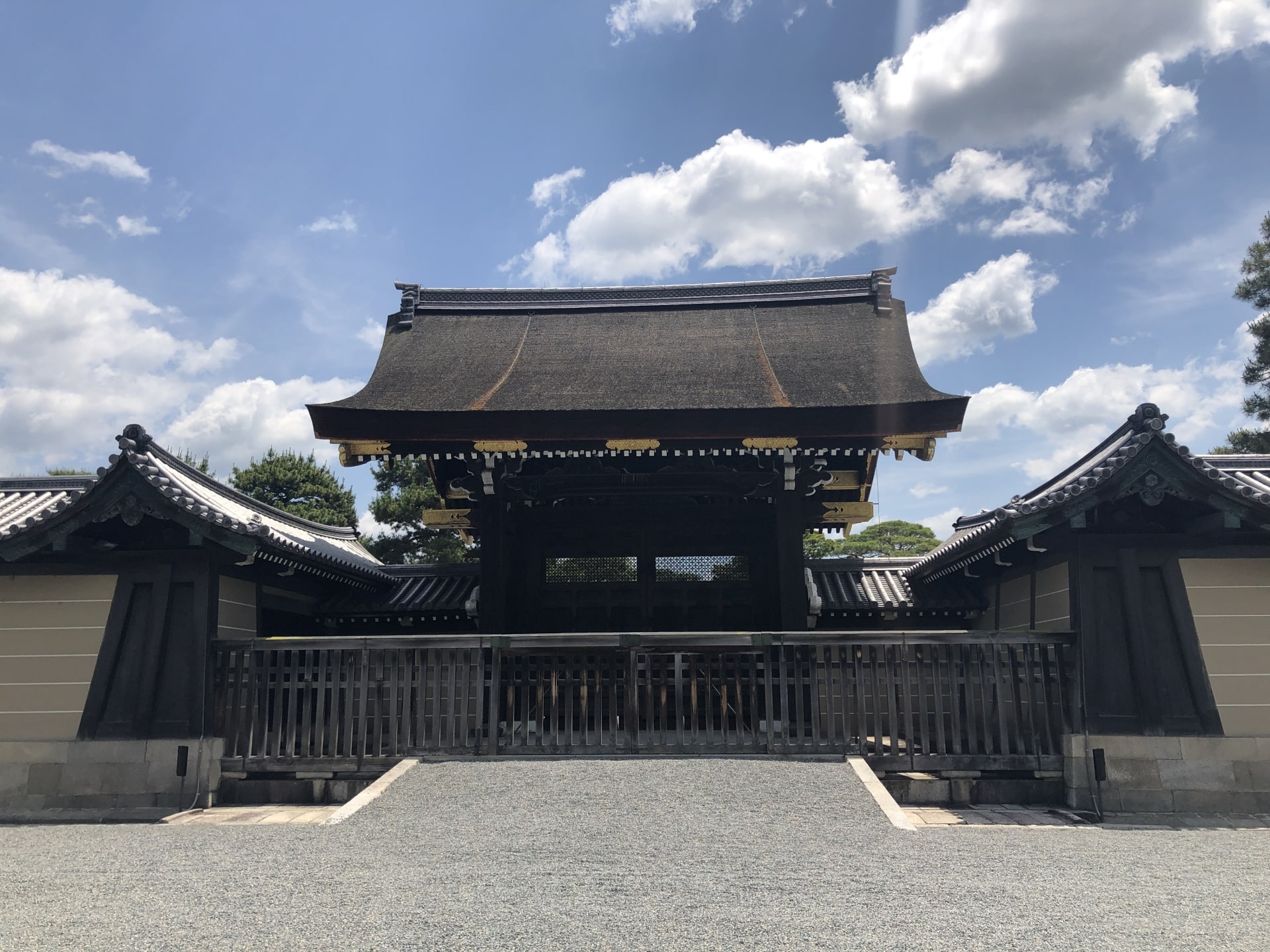 Kyoto Imperial Palace (京都御所) is another popular tourist spot for tourists. This 110 km² area is where the Japanese successive emperors used to live from 1331 to 1869. In other words, it served as the active imperial palace for over 500 years.
Nowadays you can visit this place free of charge, almost any time of the year. You can see for yourself where the Japanese emperor used to live and held official ceremonies. Many of the buildings here are valuable not only because of their historic value but also because of the unique architectural techniques used to build them.
▶ Kyoto Imperial Palace official website: https://sankan.kunaicho.go.jp/english/index.html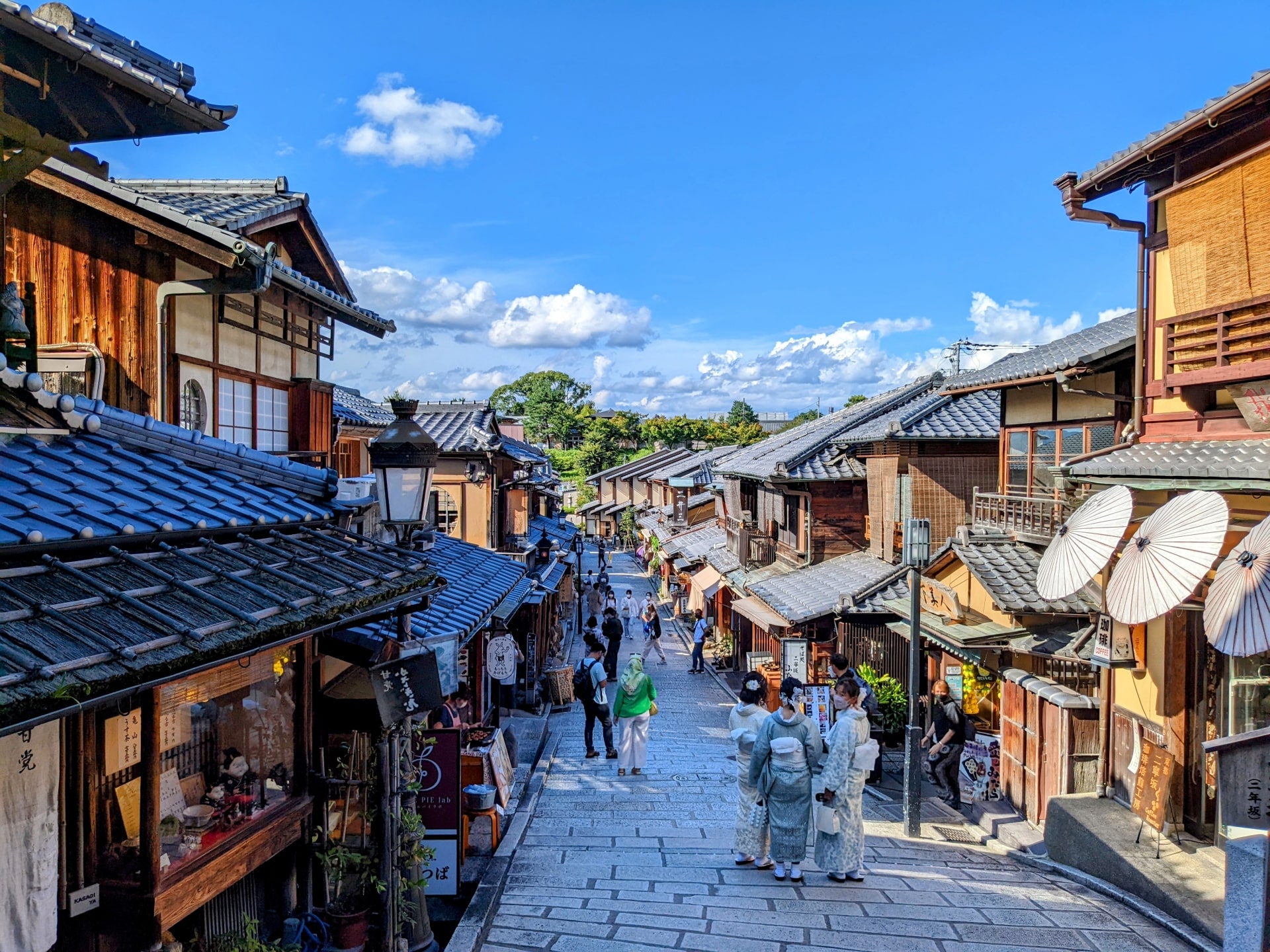 Ninenzaka (二寧坂) and Sannenzaka (産寧坂) are slopes that head toward Kiyomizudera Temple. What makes these slopes so popular is the unspoiled, traditional Japanese vibe that emanates from the scenery.
Both these slopes were created at the beginning of the 9th century and their scenery has been beautifully preserved. You can find many shops, restaurants, and cafes on your way heading to Kiyomizudera Temple. It is definitely one of the most photogenic streets in the country.
Check out more about Ninenzaka and Sannenzaka in the following article!
10. Kyoto Tower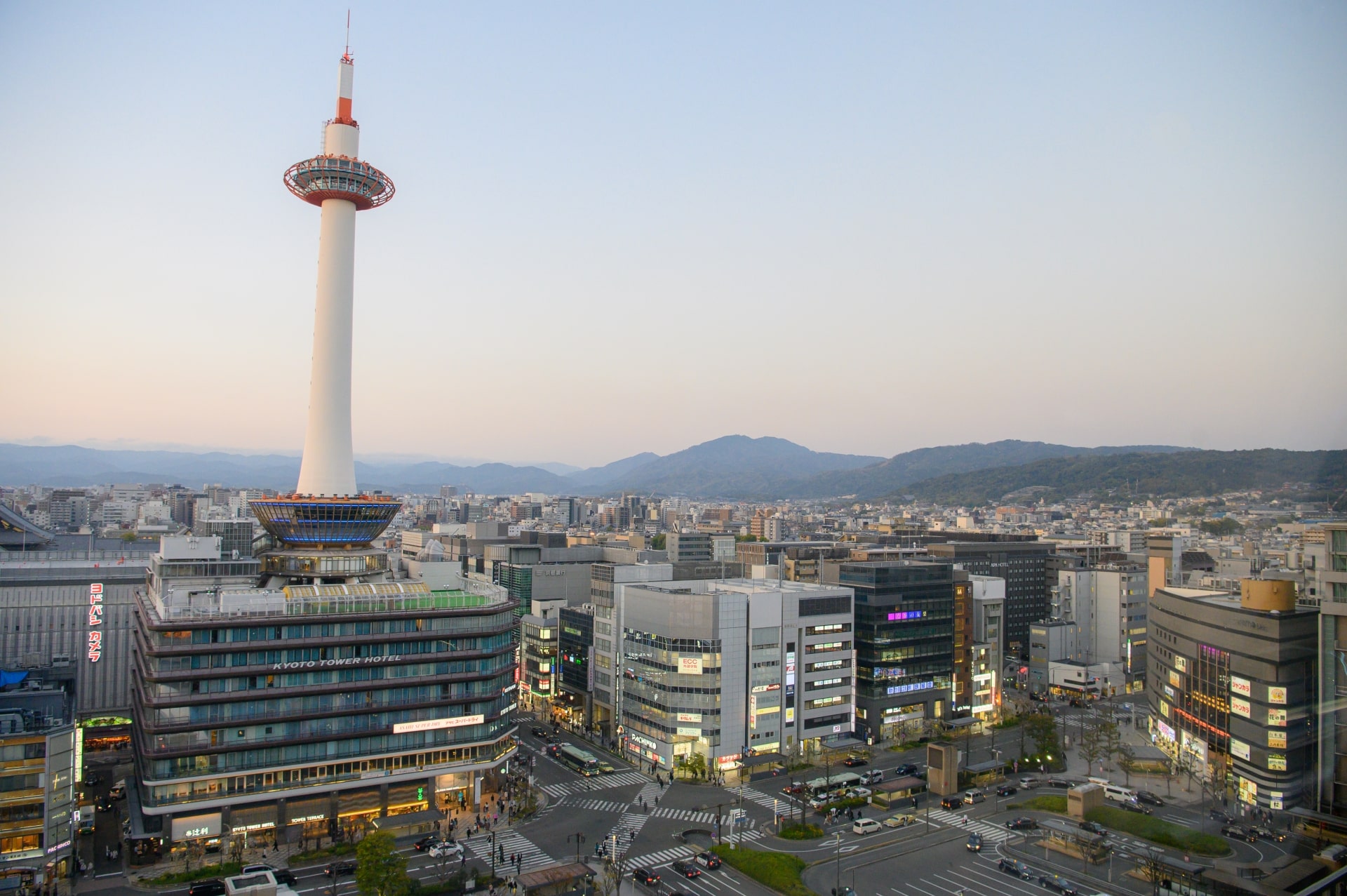 Kyoto Tower, standing at 131 meters, is the tallest structure in Kyoto and offers a panoramic view of the ancient city.
Contrasting the traditional temples and shrines, this modern beacon is a symbol of Kyoto's blend of the old with the new. Located just opposite Kyoto Station, it's a popular spot for travelers to get their bearings with its observation deck.
Beneath the tower is Kyoto Tower Sando, a vibrant commercial facility boasting an array of shops, restaurants, and cultural experiences. Its central location and the blend of shopping, dining, and breathtaking views make Kyoto Tower a favored hangout for both locals and visitors.
▶ Kyoto Tower official website: https://www.kyoto-tower.jp/en/
▶ Kyoto Tower Sando official website: https://www.kyoto-tower-sando.jp/
9. Nijo Castle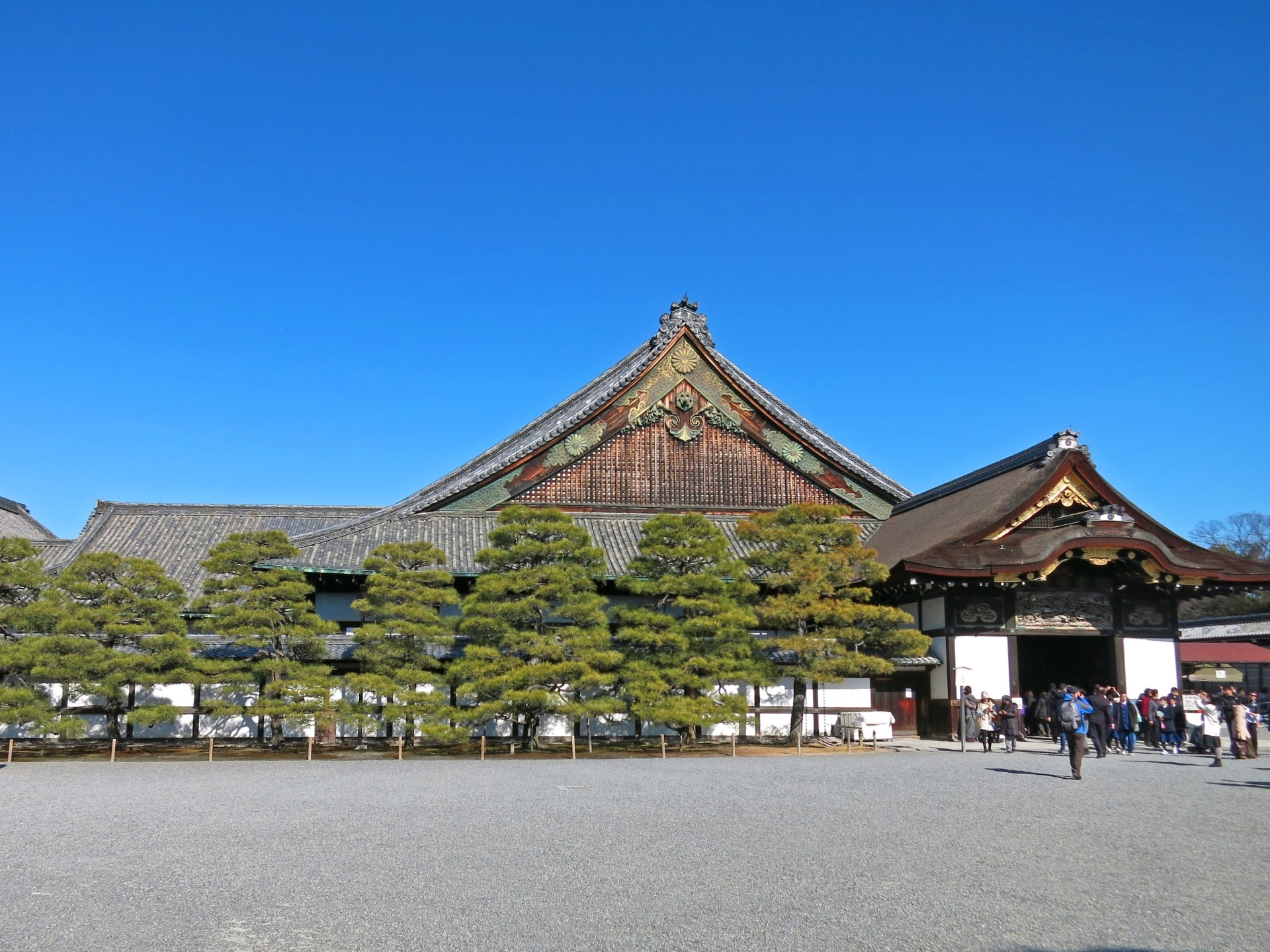 Nijo Castle (二条城) is a castle built during the Edo period that mostly served as a palace during the reign of the Tokugawa Shogunate. You may notice it has a different appearance compared to other Japanese castles. It is categorized as a Hirajo (平城) which means it is not built on a high foundation.
This is a place where several historically important things happened such as the Taiseihoukan (Restoration of Imperial Rule). Even if you're not a history enthusiast, you can also enjoy the beautiful Japanese garden as well as the unique architectural structures within the vicinity.
▶ Nijo Castle official website: https://nijo-jocastle.city.kyoto.lg.jp/?lang=en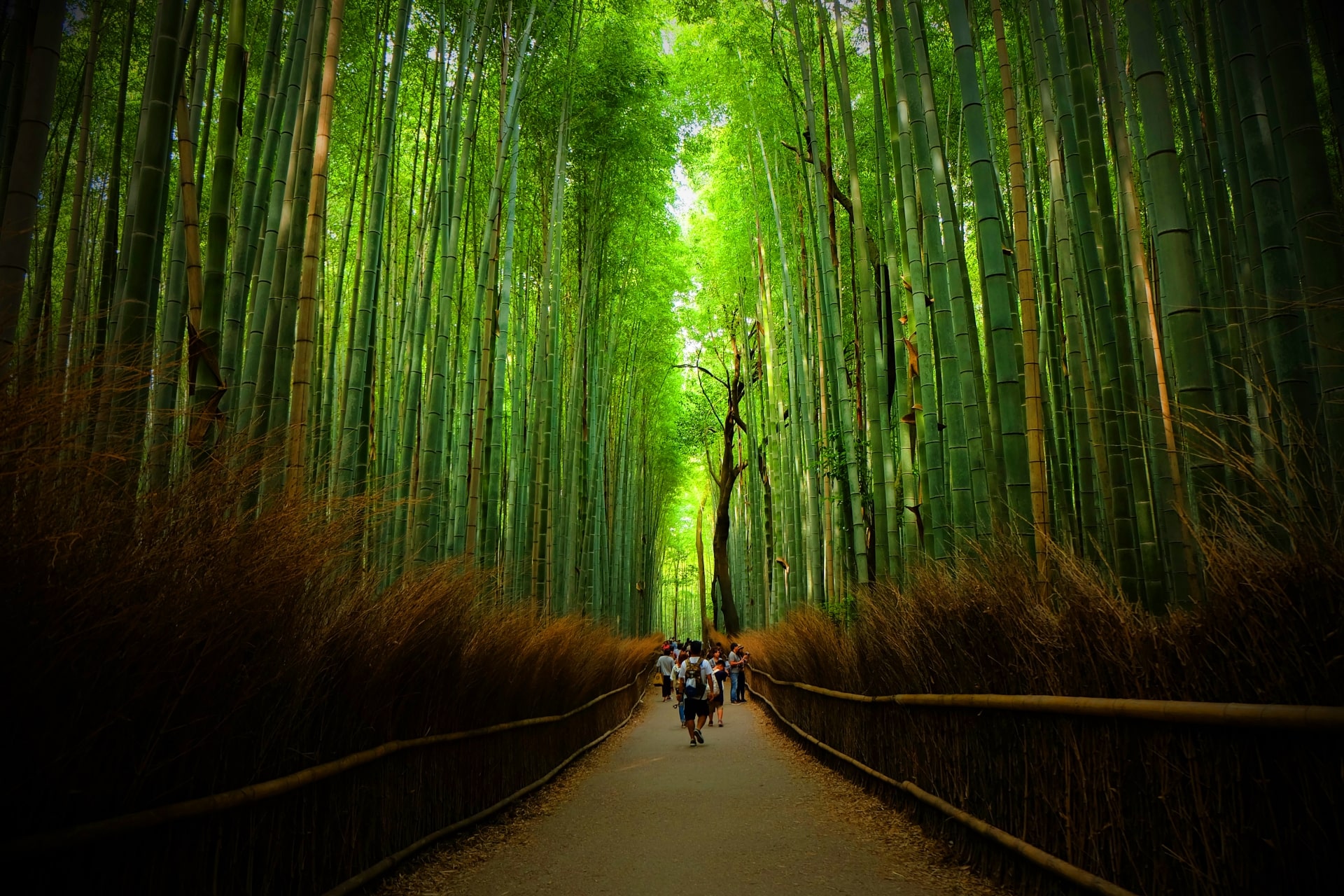 Next on this list is one of the most recognizable spots in all Kyoto. Arashiyama Bamboo Grove (嵐山竹林) is a path located in the Arashiyama-Sagano area, the beautiful outskirt of Kyoto city. It is right between Tenryuji Temple and Okouchi Sanso Garden, both of which are also popular tourist attractions.
The of the bamboo in this forest is somewhere between 5 to 10 m high, though some of them can reach up to 20 m in height. The grove has approx 200 m long walking paths cutting through the refreshing forest where visitors can enjoy a pleasant walk while listening to the sound of the wing running through the bamboo leaves.
Check out more about Arashiyama Bamboo Grove from the following article!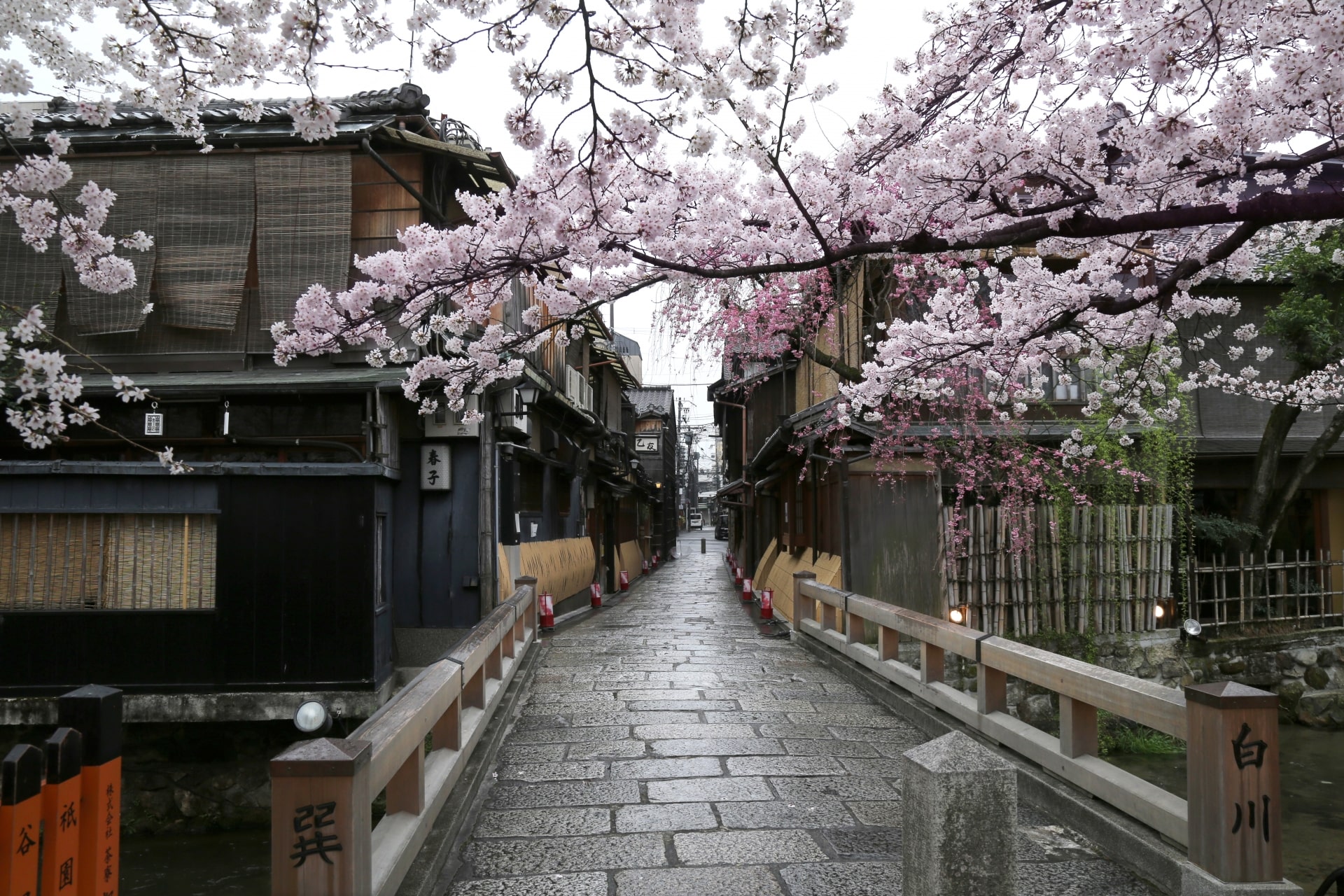 Kyoto Gion (京都祇園) is Kyoto's main geisha district located between Yasaka Shrine and Kamogawa river.
It is a very popular area for tourists, mostly because here, you can experience pretty much everything that a tourist expects when coming to Kyoto. There's the Shinto Shrine, the Kamogawa river with the sakura trees, the old Japanese street atmosphere, and most of all, being able to see a real-life Geisha.
Check out more about Gion in the following article!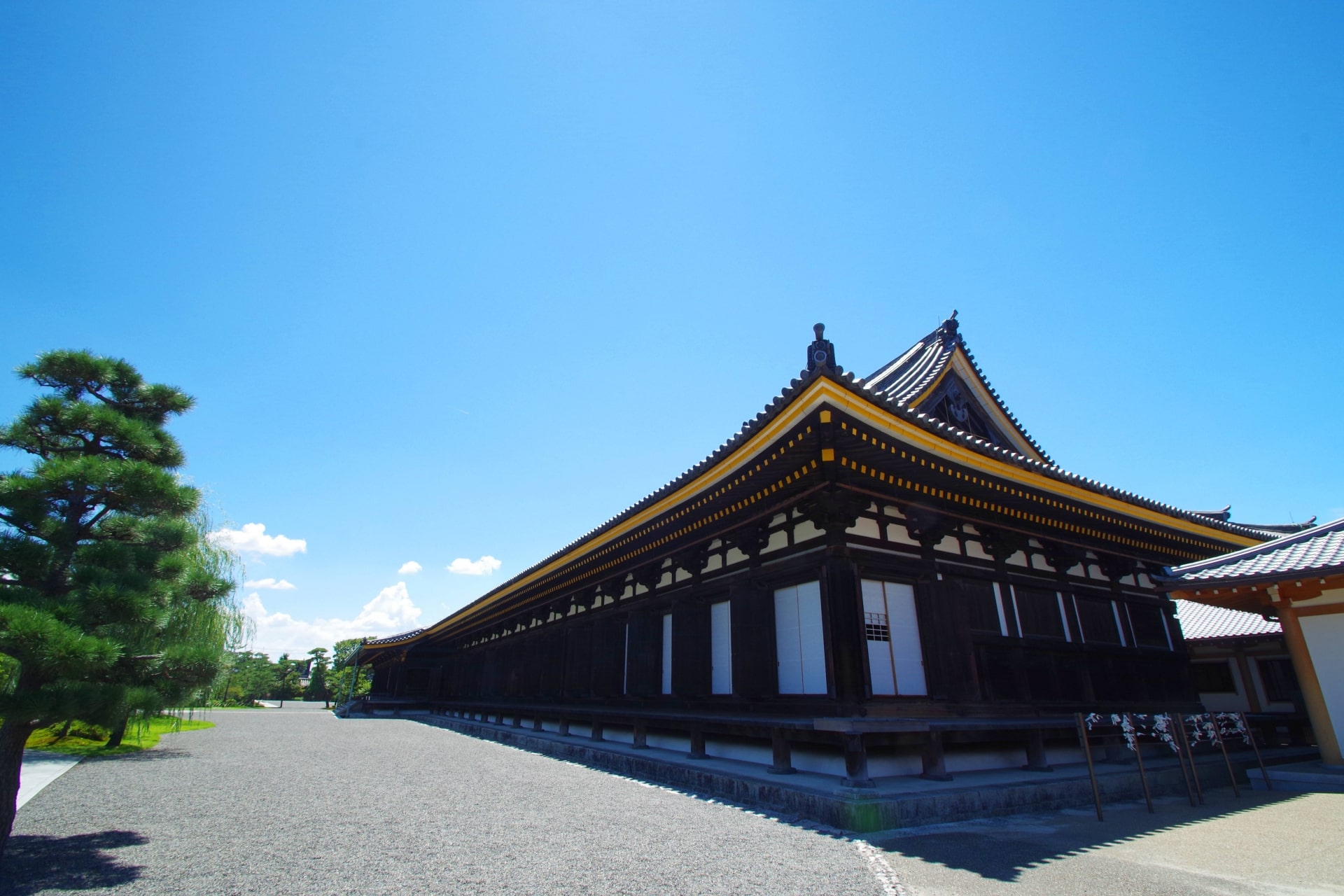 Sanjusangendo Temple (三十三間堂) is another highly popular tourist spot in Kyoto. It is a Buddhist temple built in the year 1165 and it is mainly known for having 1,001 human-sized golden statues in the main hall. Just being able to contemplate this sight is such a unique experience. All those golden statues in that semi-dark, silent room are surreal.
Access is really convenient since it is located just 10 minutes by bus from Kyoto station, or 15 minutes by foot.
Check out more about Sanjusangendo Temple in the following article!
5. Nintendo KYOTO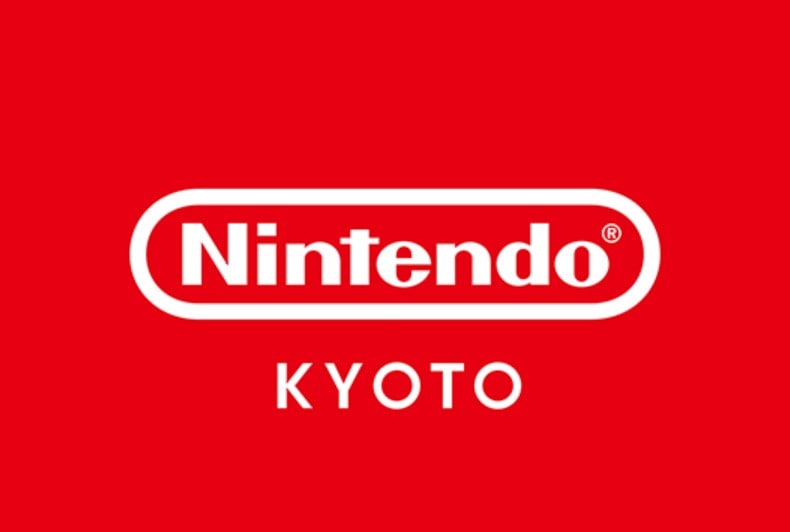 Nintendo is set to launch Nintendo KYOTO on October 17, 2023, marking its third official store in Japan after Nintendo TOKYO and Nintendo OSAKA.
Located in the new "T8" specialty zone of Kyoto Takashimaya S.C., this store reinforces Nintendo's presence in major Japanese cities. These outlets are more than just retail spaces; they're experiential hubs where visitors can buy gaming products and partake in events, offering a comprehensive Nintendo experience.
In essence, Nintendo KYOTO exemplifies the brand's commitment to blending commerce with immersive gaming encounters.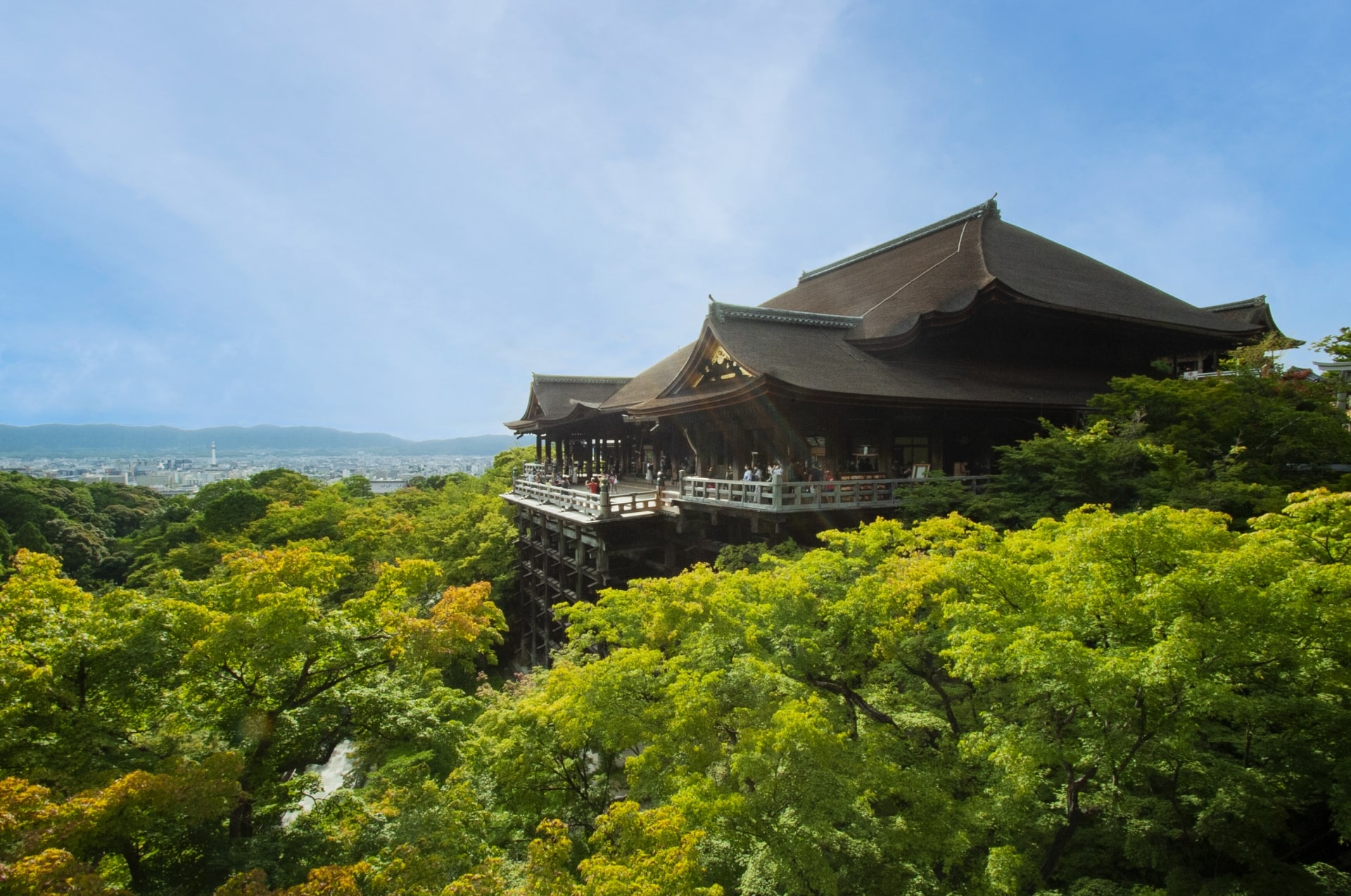 Kiyomizudera Temple (清水寺) is one of the most visited spots in Kyoto by both Japanese and foreign visitors. The temple was originally built in 778 and it's been part of the Historic Monuments of Ancient Kyoto UNESCO World Heritage site since 1994.
One of the attractive points about this temple is the surrounding trees that change expression depending on the season go choose to visit. Not only will you see a difference between seasons, but also, you can visit here during the nighttime when the temple is illuminated.
Check out more about Kiyomizudera Temple in the following article!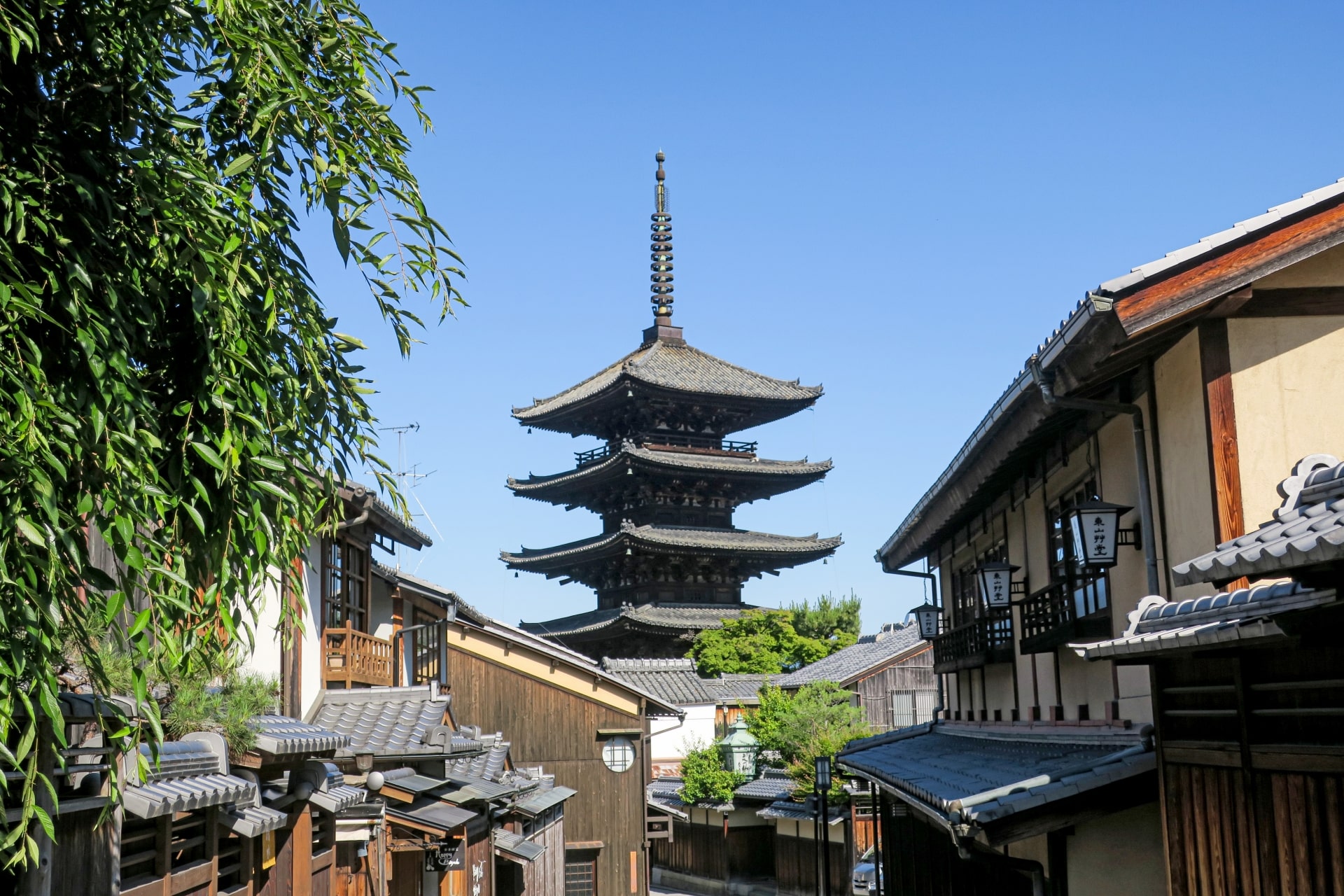 Located in the vicinity of the previously mentioned Kiyomizudera Temple, is the Yasaka Pagoda (八坂の塔). This pagoda is so famous, that many people actually relate it to the image of Kyoto's scenery.
This pagoda is part of Hokanji Temple (法観寺) and was built in the late 6th century. Visitors can enter the pagoda up to the 2nd floor. Similarly to Kiyomizudera Temple, this is another place you'll want to visit twice (once during the daytime and once again during the nighttime). The illuminated tower at night along with the traditional Japanese scenery of the streets make the perfect photo spot.
Check out more about Yasaka Pagoda from the following article!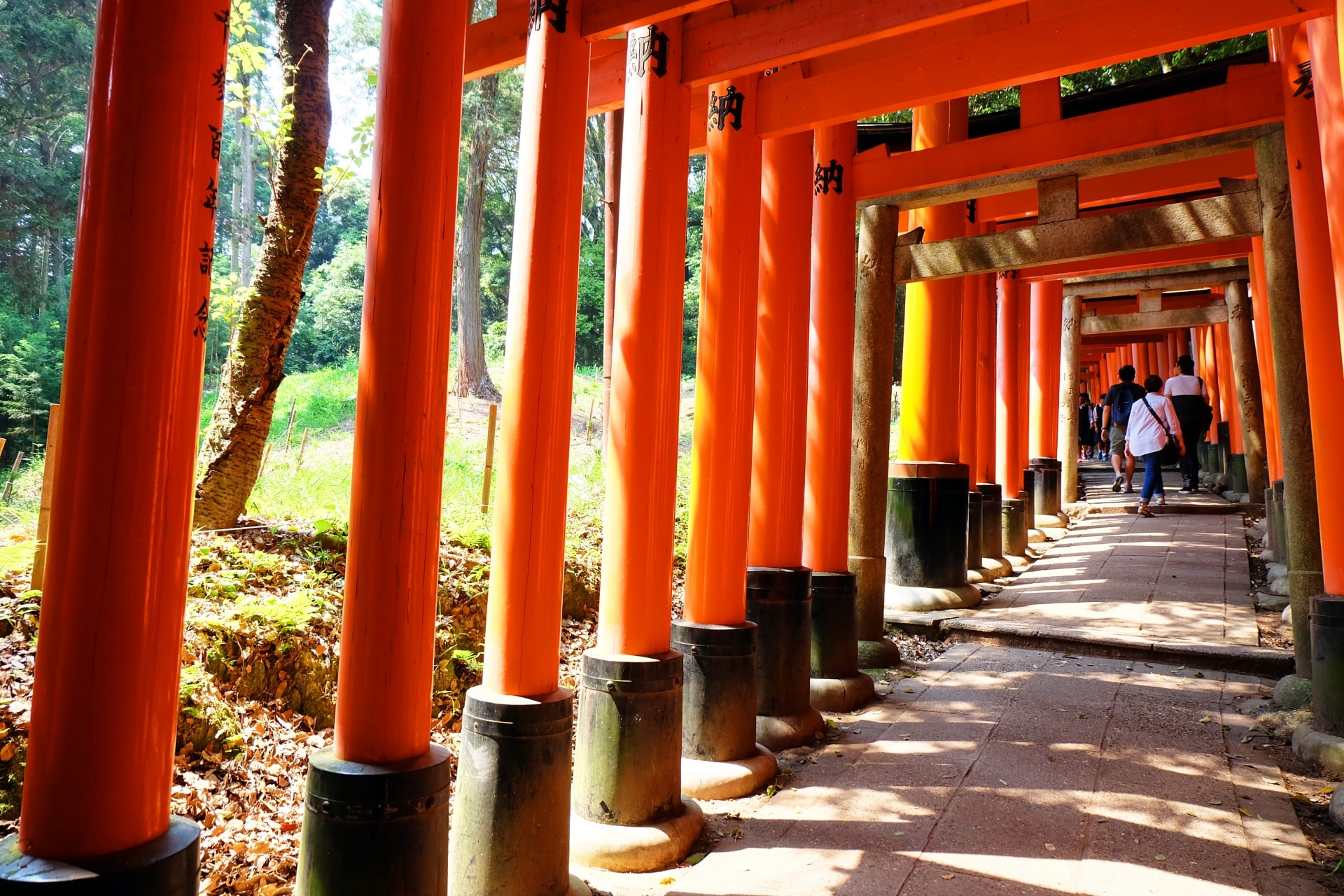 Fushimi Inari Shrine (伏見稲荷大社) doesn't need an introduction. It has been the most visited tourist spot by foreign visitors in Japan for many years. It is the head shrine of all Inari shrines (which are over 30,000) located across the country.
The shrine is famous for the Senbon Torii which is formed with over 5,000 red torii gates, creating a tunnel of Torii gates. It became popular due to the appearance of this place in movies and TV.
Check out more about Osaka Expo Park from the following article!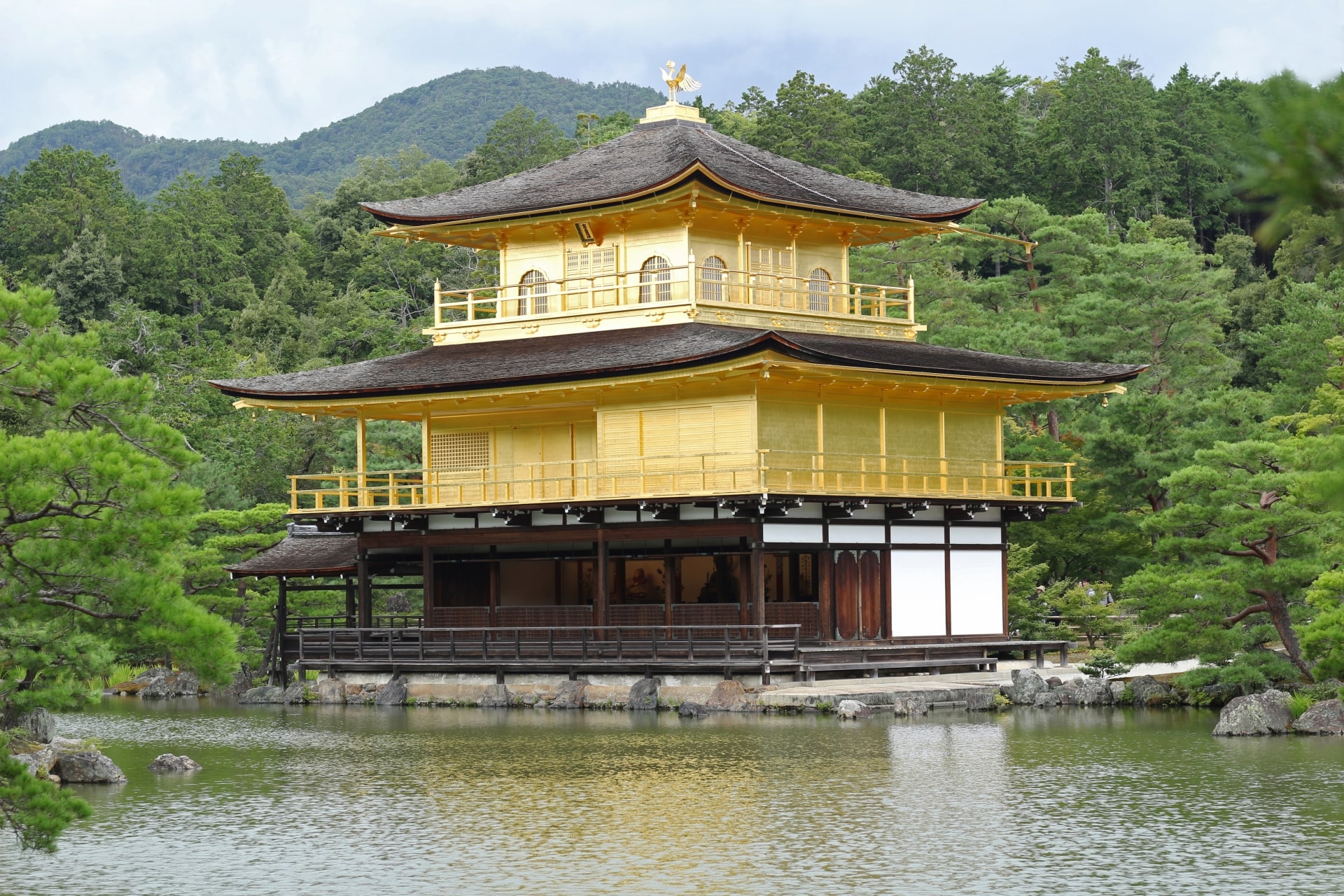 And lastly, on our countdown list of the best places to visit in Kyoto is Kinkakuji Temple (金閣寺). Along with the previously mentioned Fushimi Inari Shrine, this Buddhist Temple is another highly popular tourist spot for foreign visitors. It is located north-west of central Kyoto and it is one of 17 locations of the Historic Monuments of Ancient Kyoto which are designated as World Heritage Sites.
The completely golden exterior is so impressive and you can enjoy the contrast with the surrounding nature that changes colors depending on the season you come to visit.
Check out more about Kinkakuji Temple from the following article!
---
▽Check out the best places to visit in other popular areas in Japan!▽
▽Subscribe to our free news magazine!▽

So, what did you think about this article? I hope it helped give you some new ideas for places to visit when you go to Kyoto. If you enjoyed this article and want to read more about Kyoto, check out our other pieces from the links below.
▽Related Articles ▽
▼Editors' Picks▼
---