15 Best Places to Visit in Okinawa
Okinawa Guide: Where to Go in Okinawa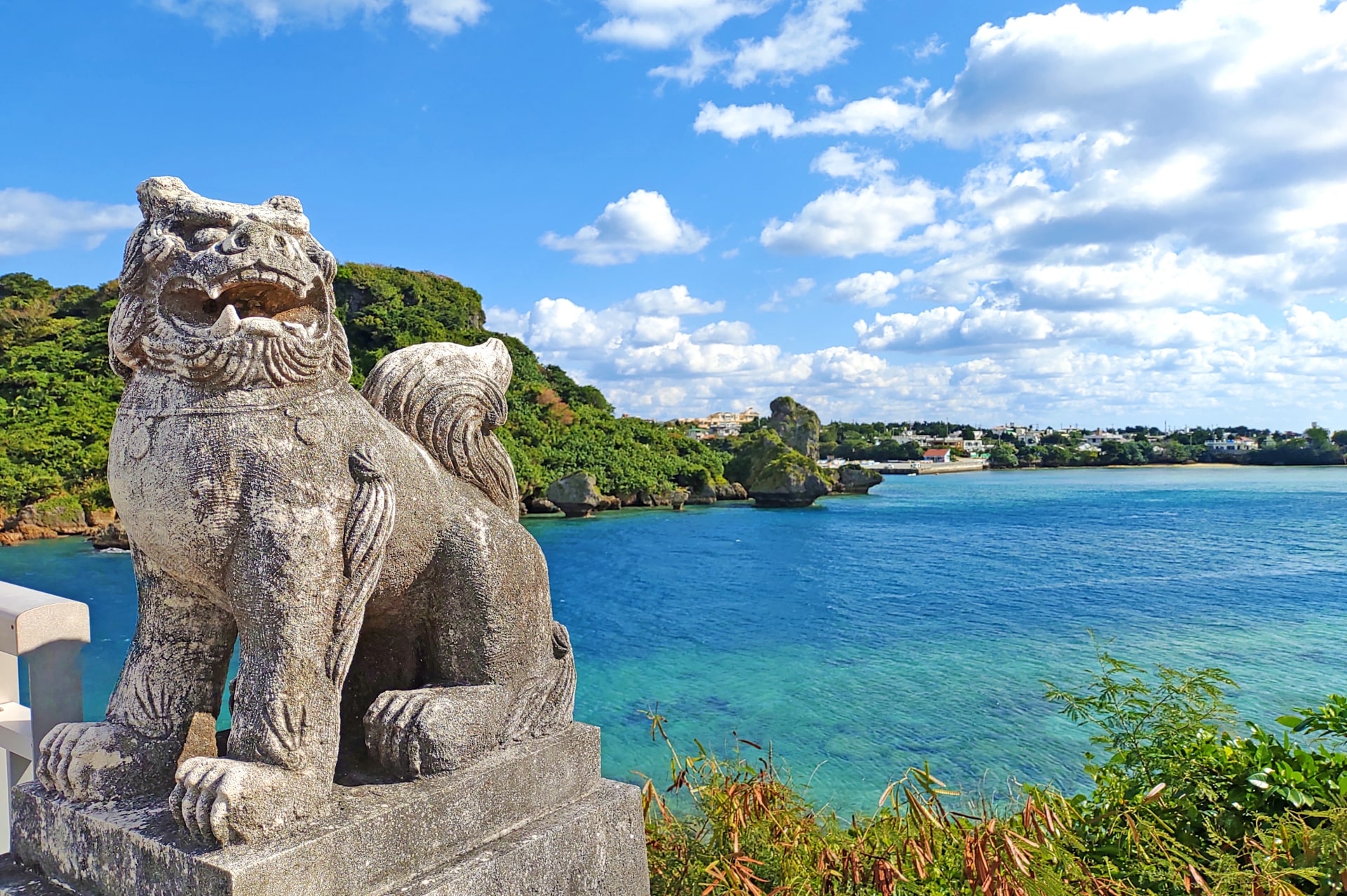 Planning on visiting Okinawa? When people visit Japan for the first time, they tend to first visit Tokyo, Kyoto, Osaka. However, once you have visited these cities, where to go next depends on what kind of experience you're looking for. If warm weather, beautiful beaches, and a nice slow-paced time, then Okinawa should be on top of your list. Here, you can enjoy all of these things while still being able to feel the Japanese culture.
Okinawa is the southmost prefecture of Japan and it officially consists of 160 islands (47 of which are inhabited). Many people have the impression that Okinawa is only about nice beaches and warm weather, which is a shame because this prefecture has so much to offer, beginning with its unique culture.
In this article, I would like to share with you our countdown list of the 15 best places to visit in Okinawa. In this list, I will introduce to you not only popular spots but also some lesser-known (but equally interesting) spots that you should definitely consider when you come to visit Okinawa. I hope this article becomes a good reference for those planning on spending time in these southern islands of Japan.
---
15. Ryukyu Mura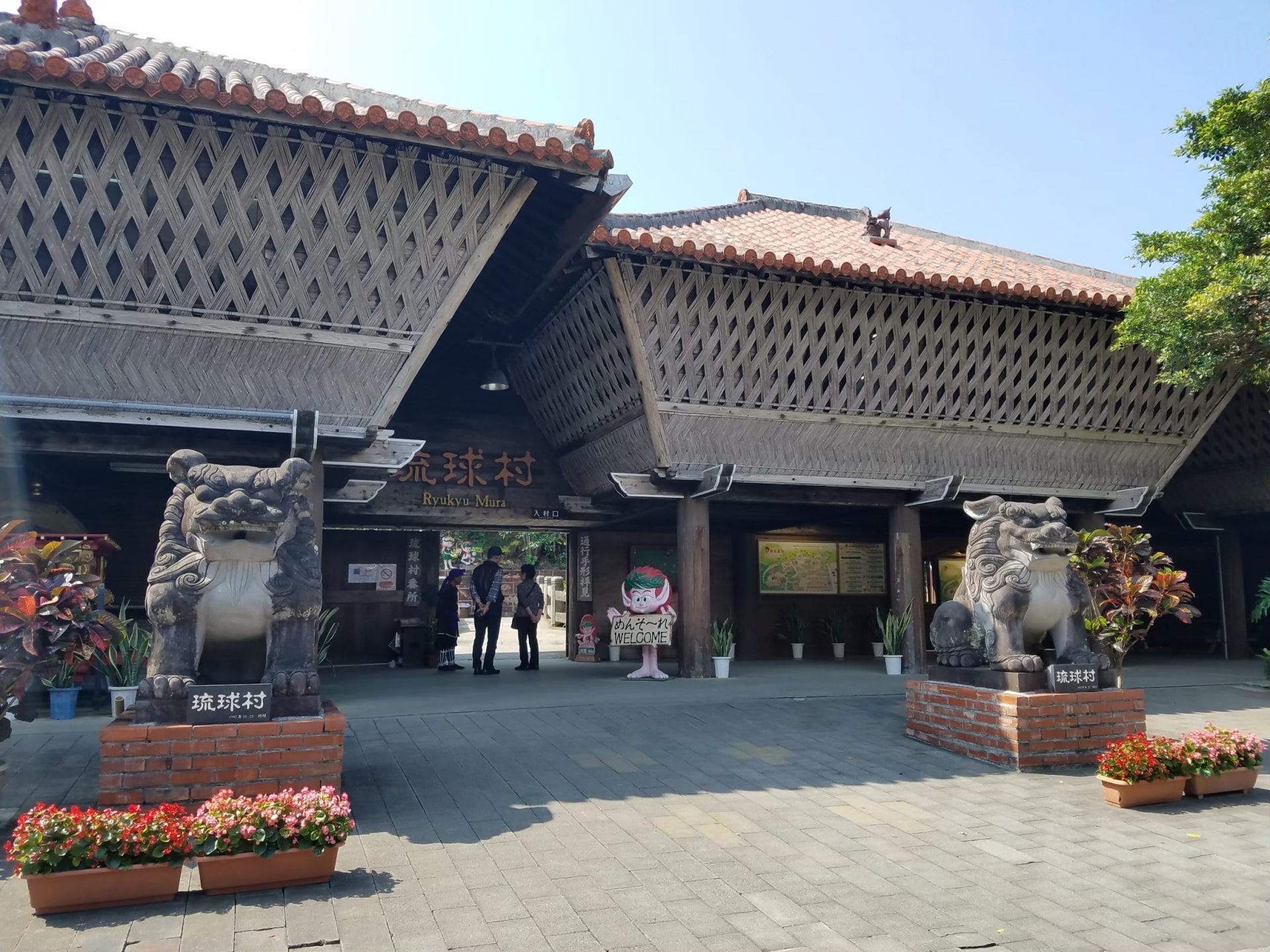 We start our list of where to go in Okinawa with an educational place that people of all ages can enjoy. Ryukyu Mura (琉球村), which translates to "Ryukyu village", is a theme park where you can learn about Okinawa's history, culture, and tradition.
The houses in the theme park are mostly 100-year-old traditional Okinawa-style houses, and here, you can experience firsthand what it is like to live in a traditional Okinawa way.
There are many workshops as well as dance demonstrations for you to enjoy.
▶ Ryukyu Mura official website: https://www.ryukyumura.co.jp/en/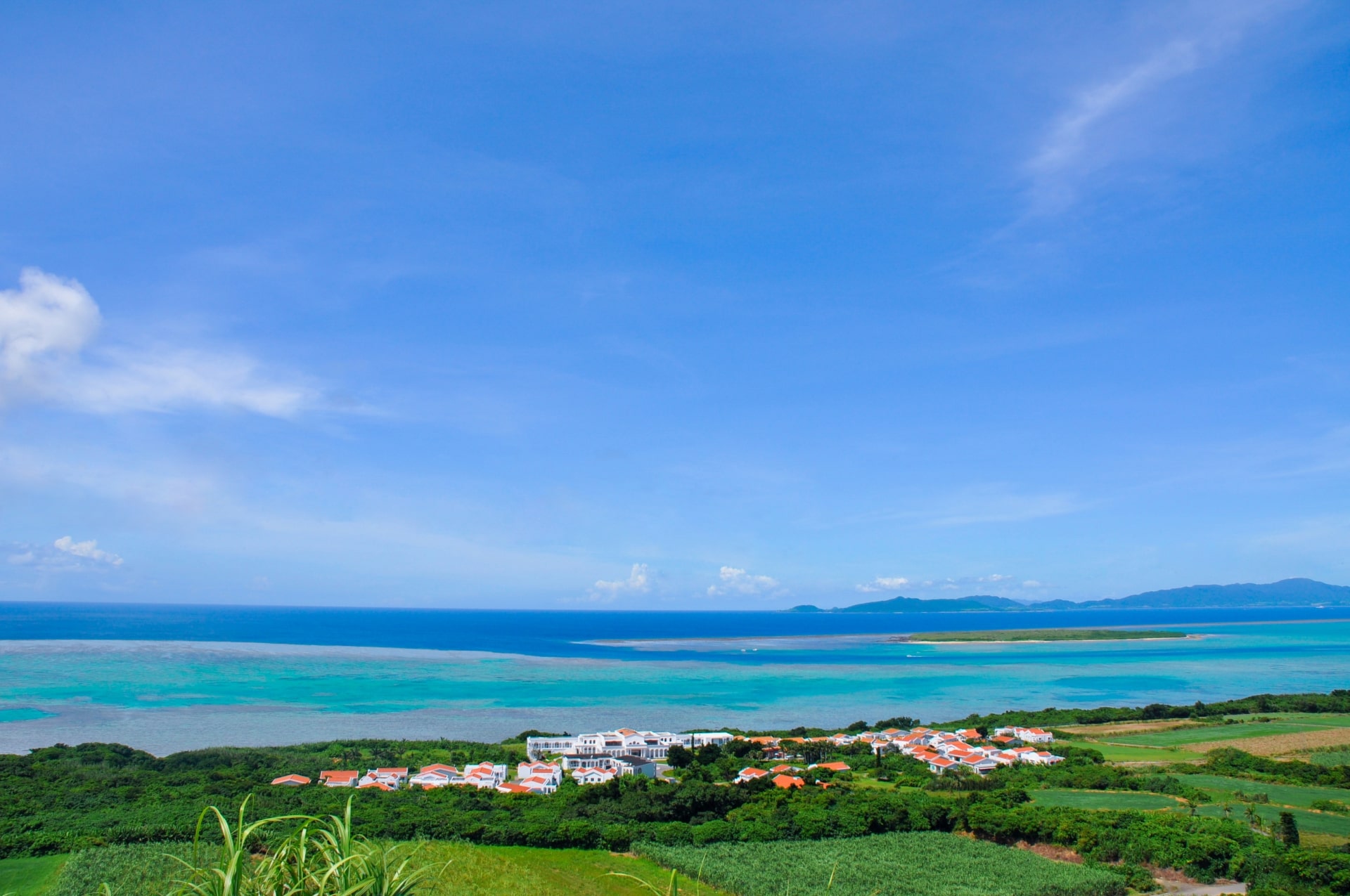 Kohama Island (小浜島) is one of the southmost islands of Okinawa, located actually closer to Taiwan than Okinawa's main island. It is a small island located between Ishigaki Island and Iriomote Island.
This island doesn't have a major attraction, so to say, but it is visited by people who just want to escape from everyday stress. Just get there, rent a motor scooter, and explore the beautiful sites and the delicious food that this small island has to offer.
Check out more about Kohama Island in the following article!
13. Nakijin Castle Ruins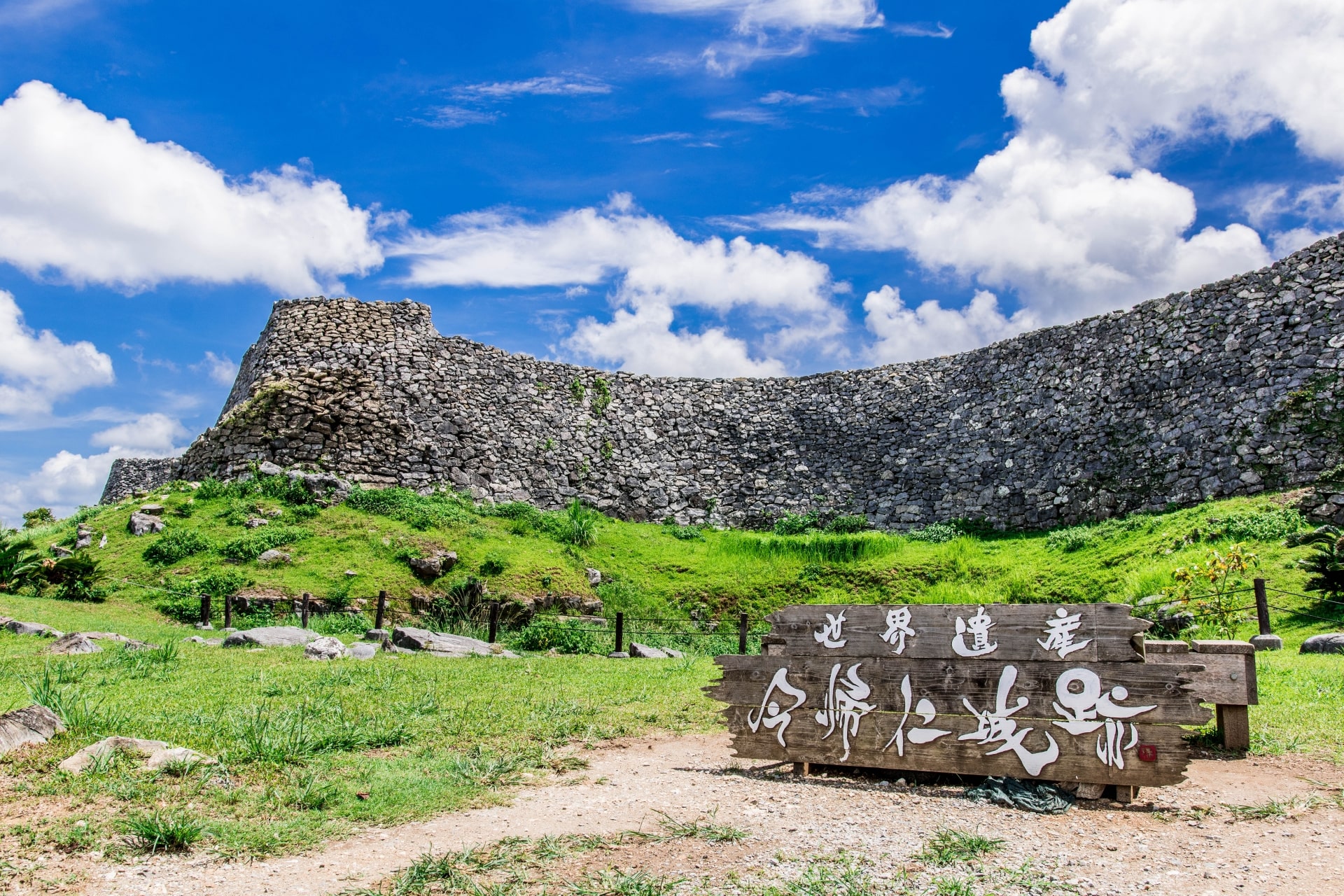 Nakijin Castle Ruins (今帰仁城跡) is a lesser-known, but totally worth visiting place located in the northern area of the Okinawa main island. It is the ruins of a castle that predates even the Ryukyu kingdom. Before Ryukyu kingdom became one, the island was divided into 3 territories, each ruled by a different king. This castle used to belong to the kingdom of Hokuzan (北山).
The castle is said to have been burnt down in the early 1600s and is a type of castle ruin that you won't see in other parts of Japan.
▶ Nakijin Castle Ruins official website: https://www.nakijinjoseki-osi.jp/
12. Taketomi Island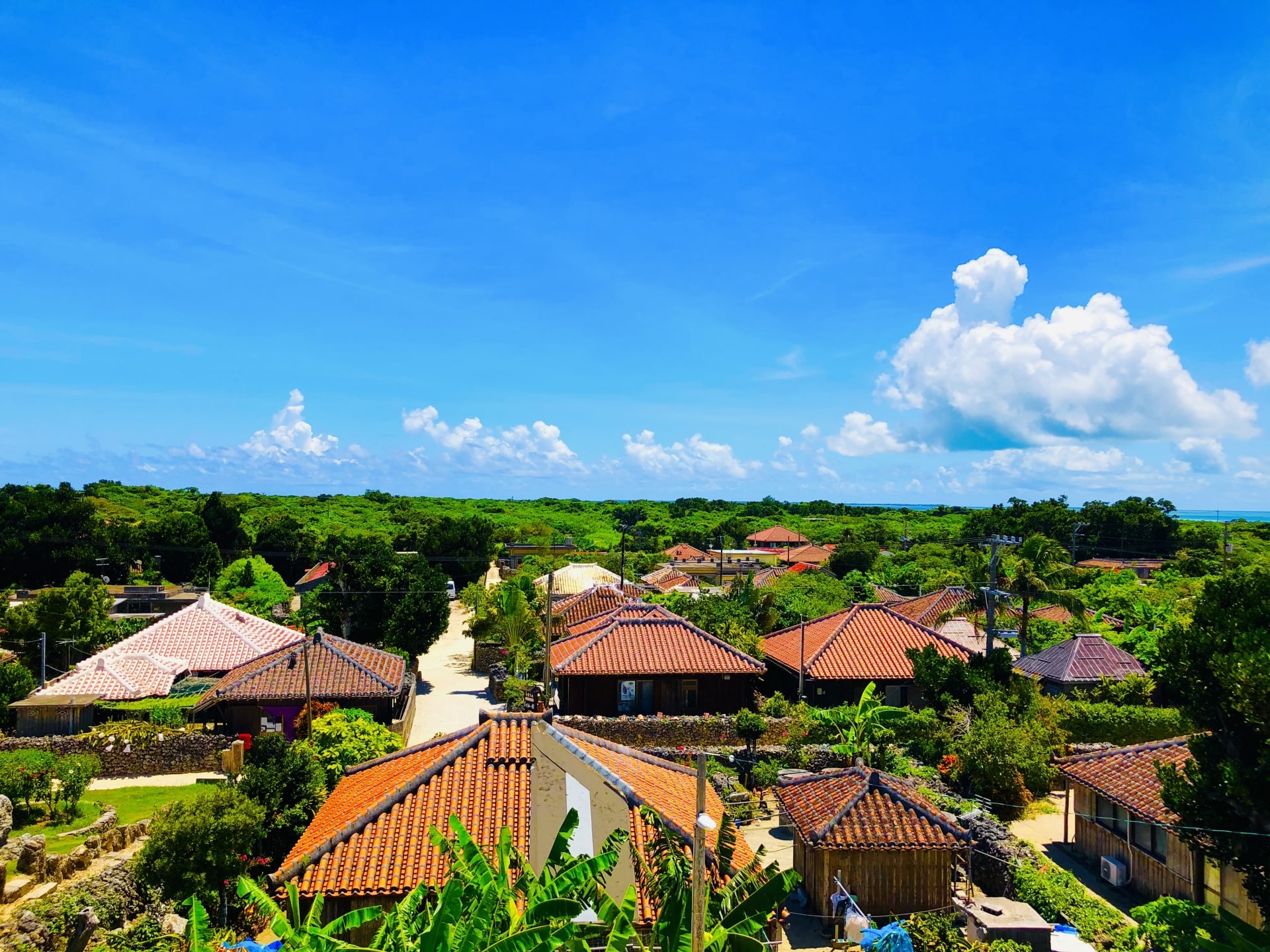 Taketomi Island or Taketomijima (竹富島) is another small island located far south of Okinawa's main island. This island is famous for being able to preserve and protect the traditional Okinawa-style house.
The typical Okinawa-style house consists of a reddish-tiled roof with Shisa (シーサー) statues on top and Ishigaki walls (stone walls) surrounding the house. These stone walls are actually not made with rocks, but by stacking up pieces of coral. Add to this the white sandy paths and the hibiscus trees, and you will have an authentic Okinawa neighborhood scenery.
▶ Taketomi Island Tourism official website: https://painusima.com/english/
11. Sefa-Utaki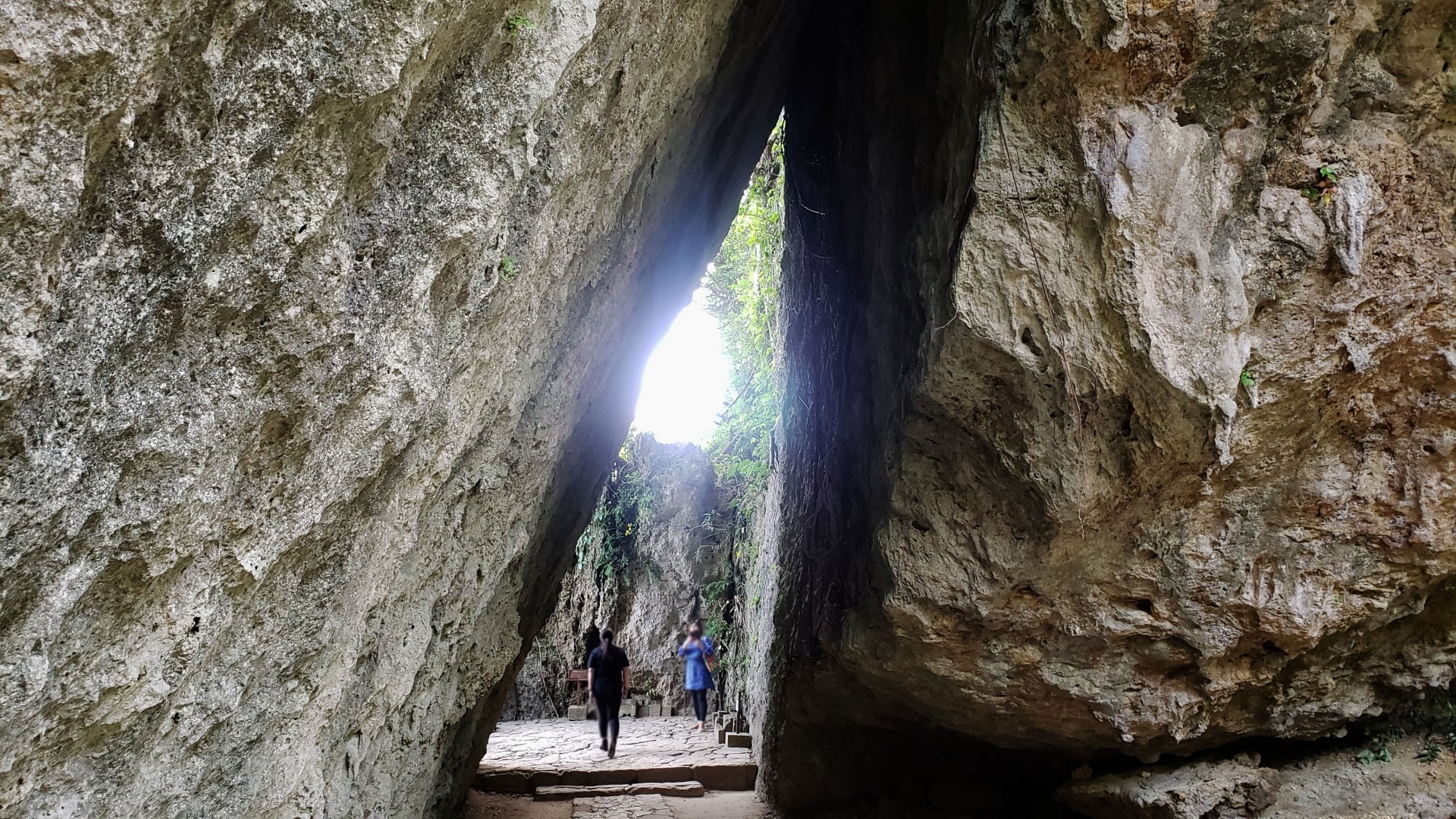 If you like the Japanese concept of "Power spot"(パワースポット), then this next place is for you. Sefa-Utaki (斎場御嶽) is said to be the most spiritually charged place in all of Okinawa. This place is part of the various spots that form the world heritage known as "Gusuku Sites and Related Properties of the Kingdom of Ryukyu".
This place is said to be created by the deity that created the Ryukyu kingdom. The triangular space you see in the image above is especially sacred, which is why it's called a Power spot. Definitely, a spot to go in Okinawa that can't be ignored.
▶ Sefa-Utaki official website: https://okinawa-nanjo.jp/sefa/en/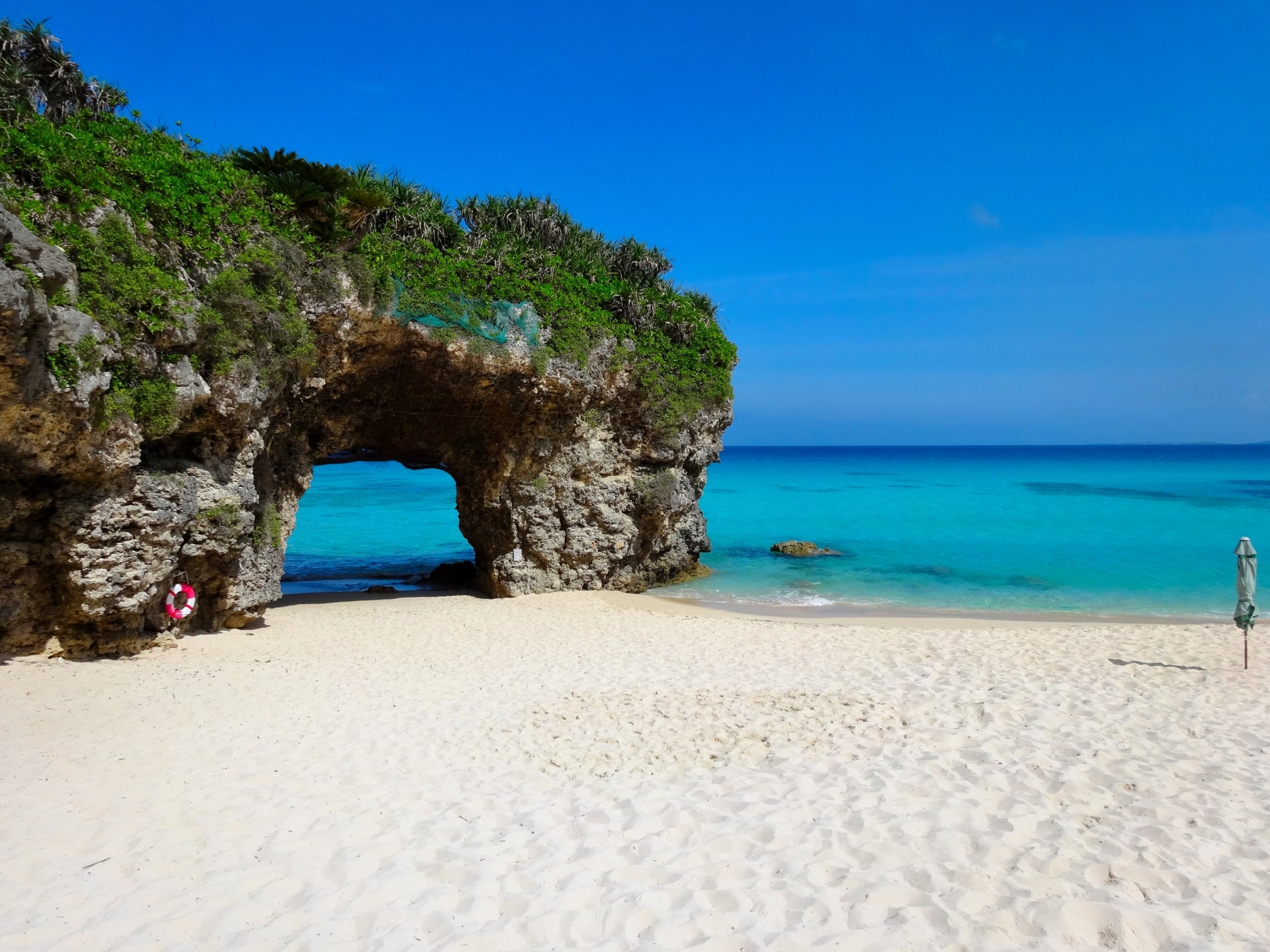 Miyako Island or Miyakojima (宮古島) is the fourth largest island of Okinawa prefecture and also one of the most popular remote islands in Okinawa. This island is popular as a vacation destination and you will find many resort-style hotels as well as nice restaurants with great Okinawa food and many scenic locations.
Miyako Island is connected to three other smaller islands by long bridges. You can rent a car and drive from Miyako island to the other islands. The view of the ocean while driving across these bridges is something you just need to experience by yourself.
Check out more about Miyako Island in the following article!
9. Okinawa World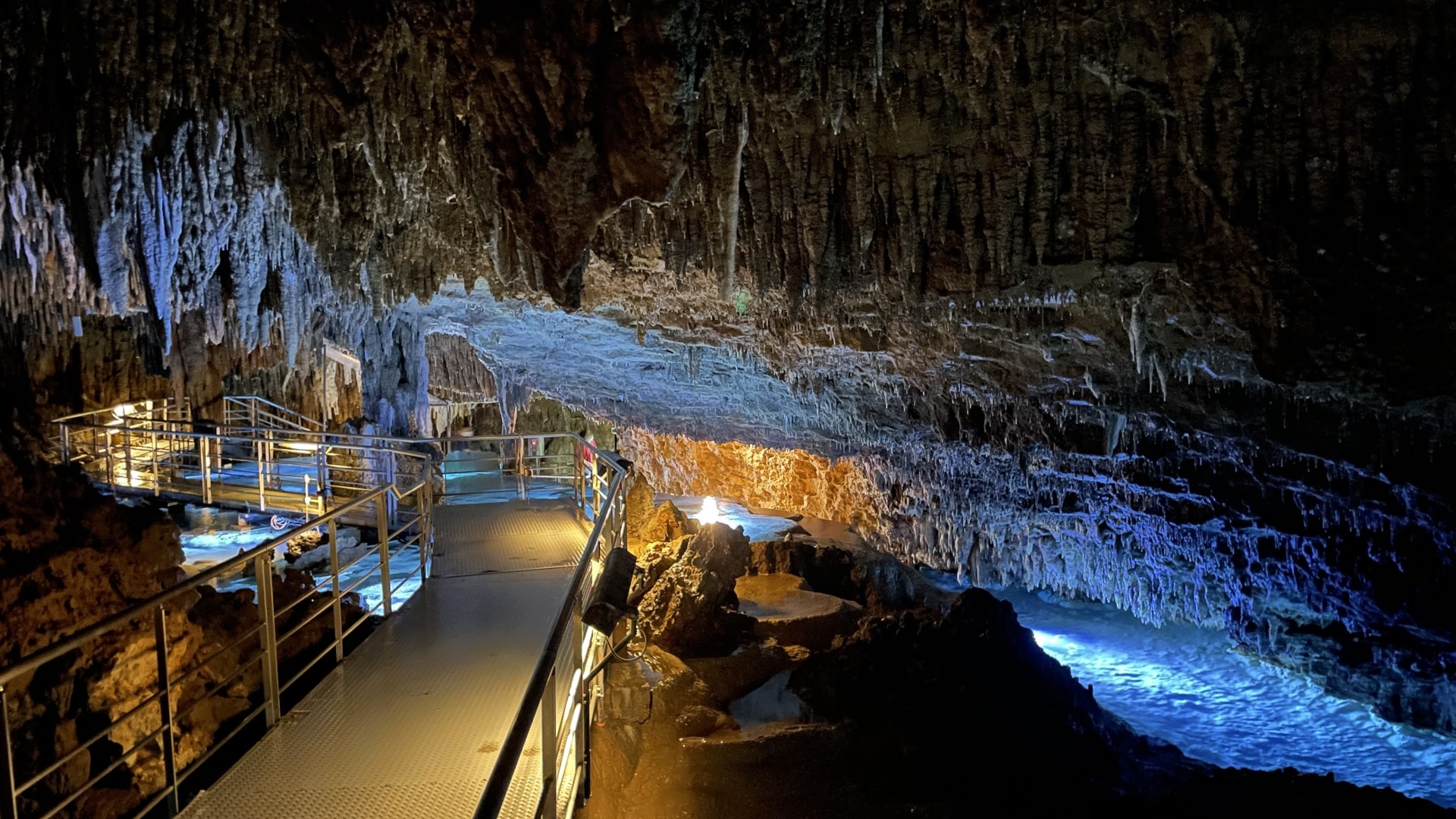 Okinawa World (おきなわワールド) is a theme park located in the southern area of the Okinawa main island. Here, you can learn about Okinawa's nature, culture, and history.
The main attraction of this theme park is the 5km long, underground limestone cave that is said to have taken over 300,000 years in creating. 890m of the cave is open to the public, so you can see something you won't be able to see elsewhere in Okinawa.
The houses used in this theme park are also old traditional Okinawa-style houses and there are workshops and events where anyone can participate.
▶ Okinawa World official website: https://www.gyokusendo.co.jp/okinawaworld/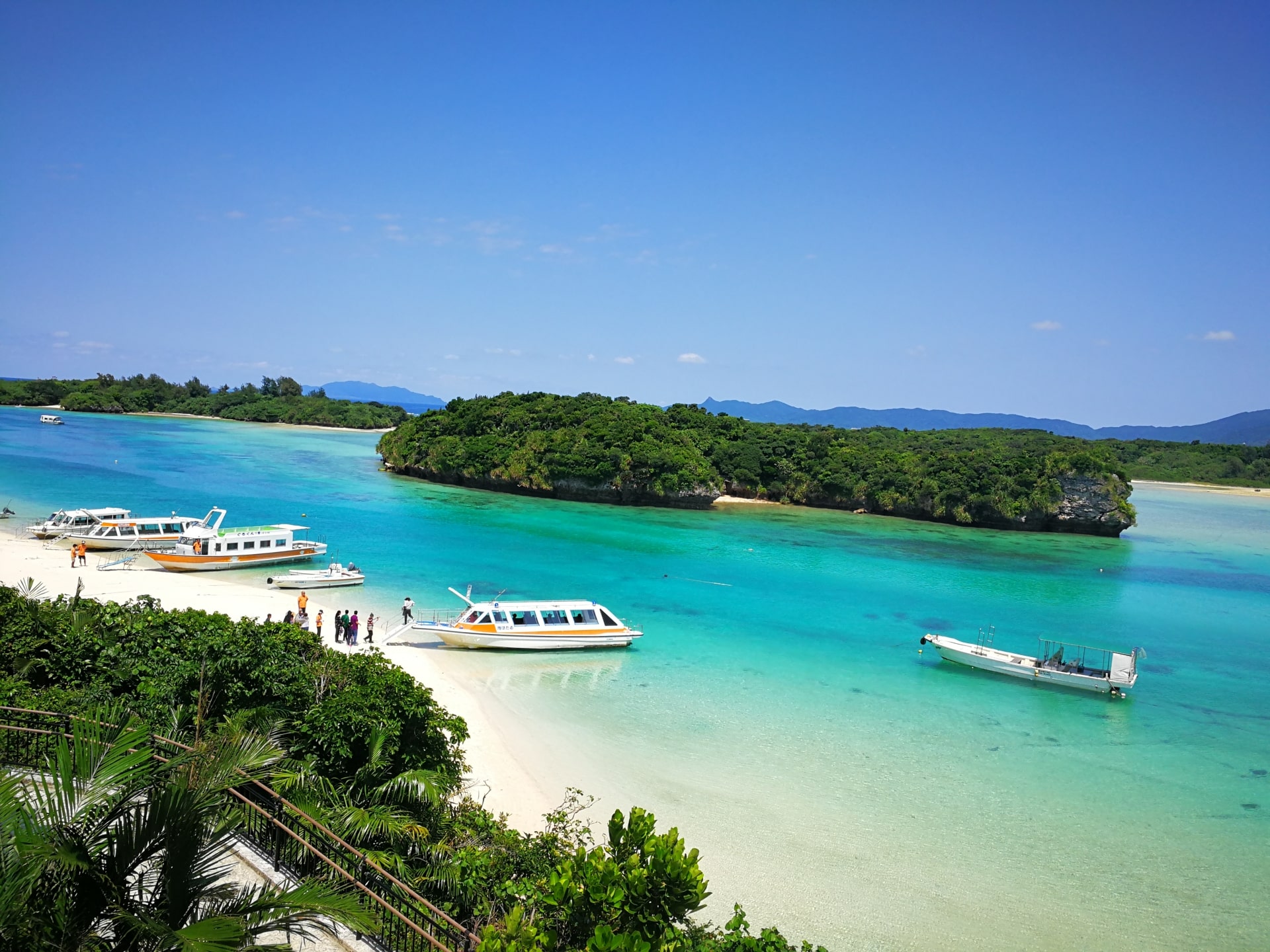 Another of the very popular remote islands in Okinawa is Ishigaki Island or Ishigakijima (石垣島). From transparent ocean with white sandy beaches and mangrove jungles to indigenous culture and regional food, Ishigaki Island has no shortage of things to do and places to visit.
This is one of the most popular options for people who want to avoid the crowded Okinawa main island. You can actually fly to Ishigaki island directly from Tokyo. Also, there is a large ferry port that allows you to take a side trip to other remote islands such as Iriomote island, Taketomi island, and Kohama island.
Check out more about Ishigaki Island in the following article!
7. Okinawa Peace Memorial Park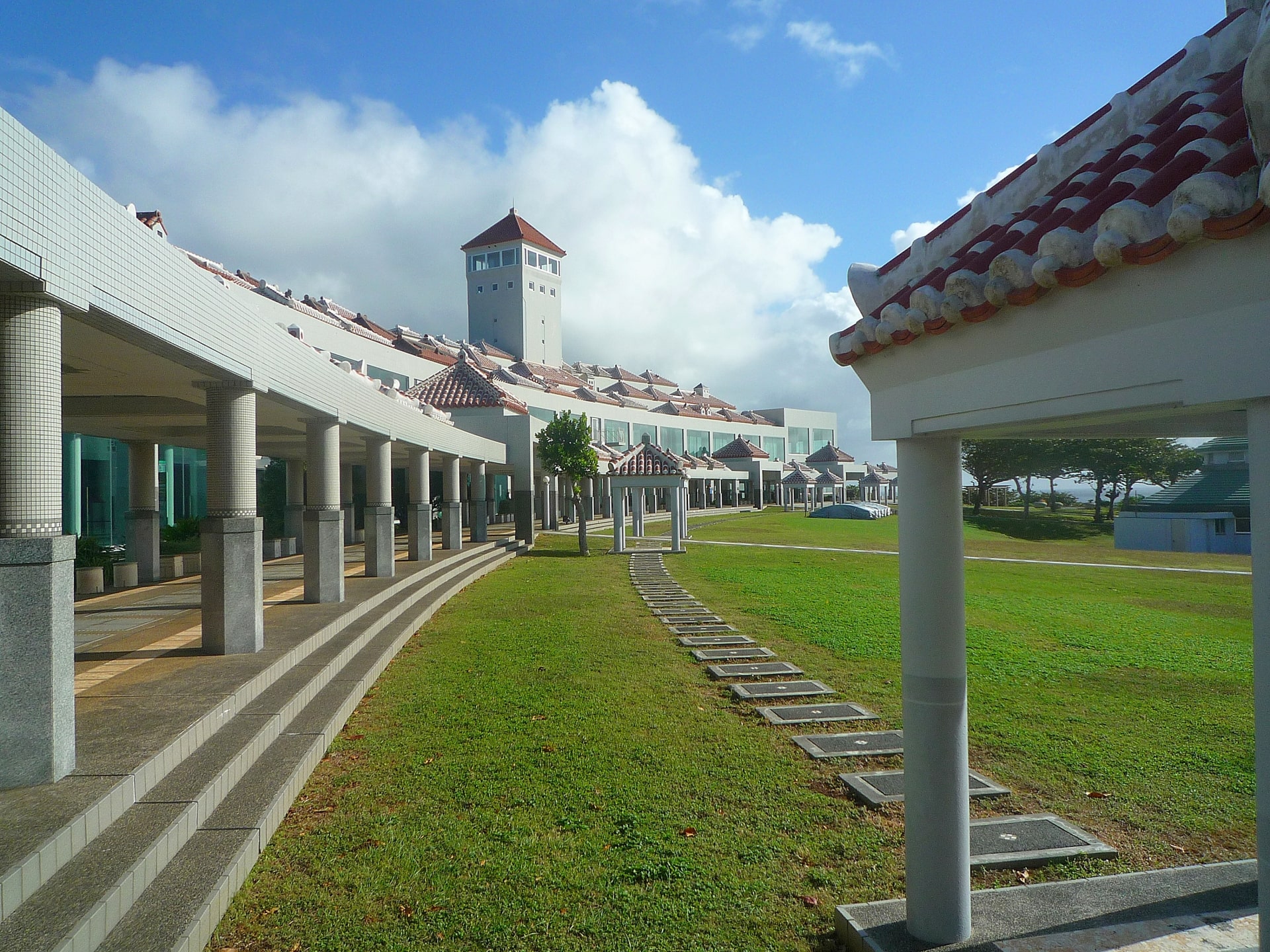 Okinawa Peace Memorial Park (平和祈念公園), as well as the Okinawa Prefectural Peace Memorial Museum (沖縄県平和祈念資料館), were built in memory of the approximately 200,000 people whose lives were taken away from during the battle of Okinawa in 1945. The Peace Memorial Museum dedicates a large part to telling the story of the war as well as showing some of the results of this war. It is an educational place that might shock some people with its content, but will most certainly make you re-think about peace.
The park is a spacious 40ha and is located near the beach where it is popular for people to have picnics.
▶ Okinawa Peace Memorial Park official website: http://www.peace-museum.okinawa.jp/english/index.html
6. Kouri Island or Kourijima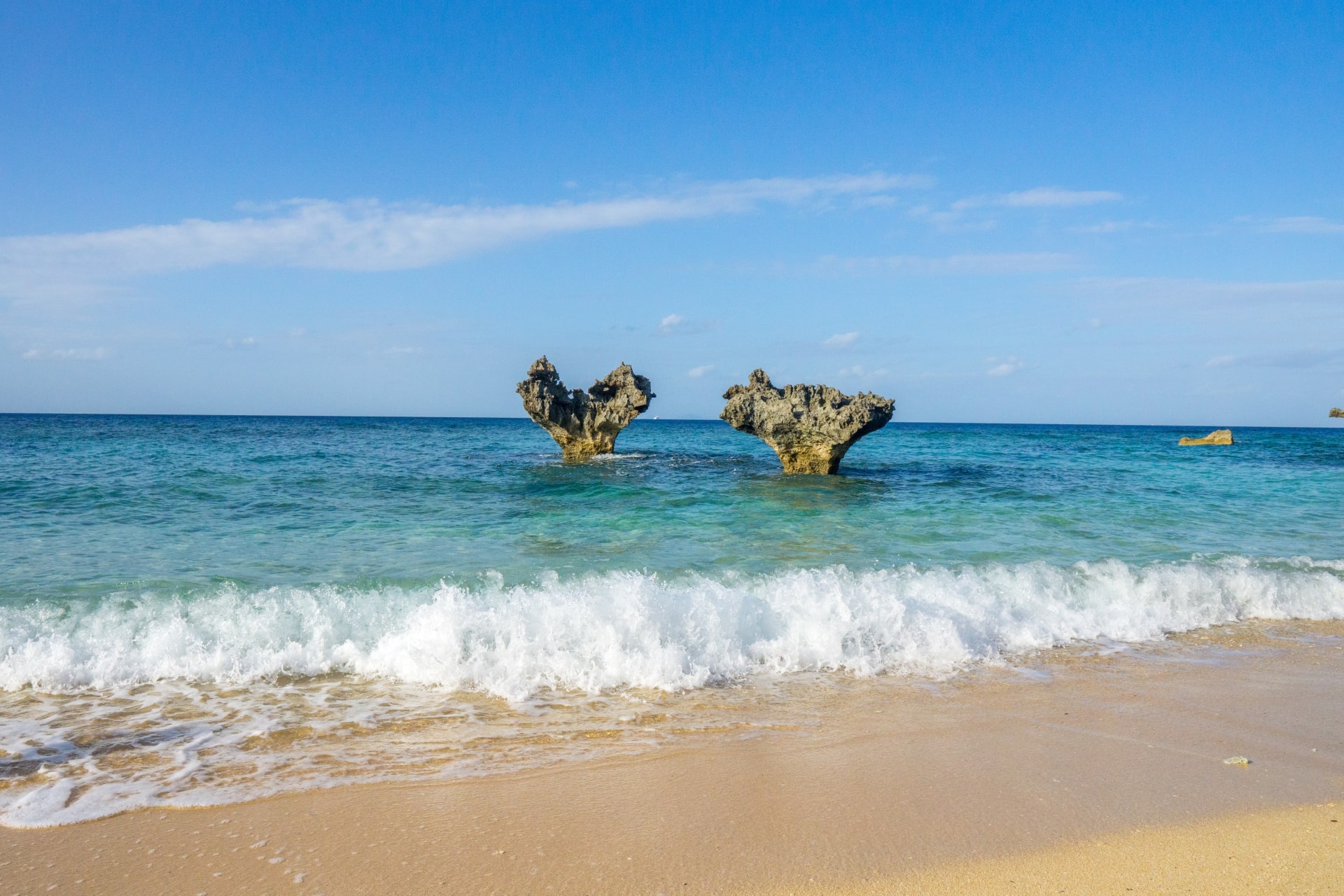 Kouri Island or Kourijima (古宇利島) is another small island, but this one is located really close to the main island. You can actually visit it by car since it is connected by the Kouri-Ohashi bridge (古宇利大橋). The island has one of the most beautiful beaches in Okinawa with white sand and transparent emerald-green water.
On the north shore of the island, there is a popular scenic spot where you will find "the Heart Rocks" which are naturally formed heart-shaped rocks. These rocks became famous after they appeared in a TV commercial featuring the Japanese boy group Arashi. Nowadays, it has become a popular place to visit, especially for couples. So, if you're planning on visiting Okinawa with your special someone, this may by one of the spots to go.
5. Cape Manza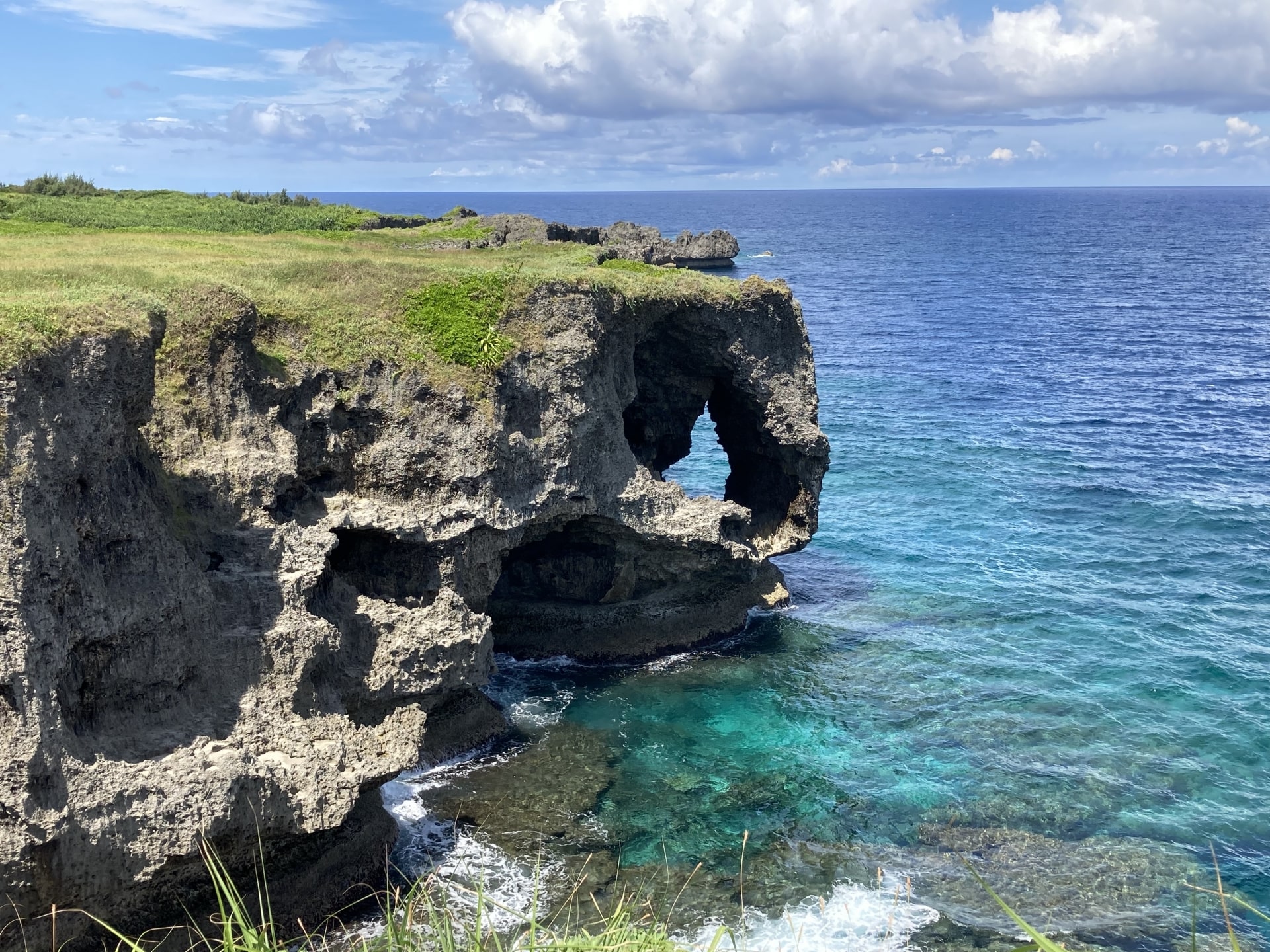 Cape Manza (万座毛) is a scenic spot located near Onna Village, in the northern part of Okinawa Main Island. The Japanese name Manzamo was named by one of the Ryukyu kings and it means "grass field large enough where 10,000 people can sit down".
The impressive 20m tall cliff has an elephant shape when seen from the side. This, along with the clear ocean water provide an impressive scenery that you need to see for yourself. If you like these kinds of scenic views, then this place should be part of your list of "spots to go in Okinawa".
▶ Cape Manza official website: https://www.manzamo.jp/
4. Mihama American Village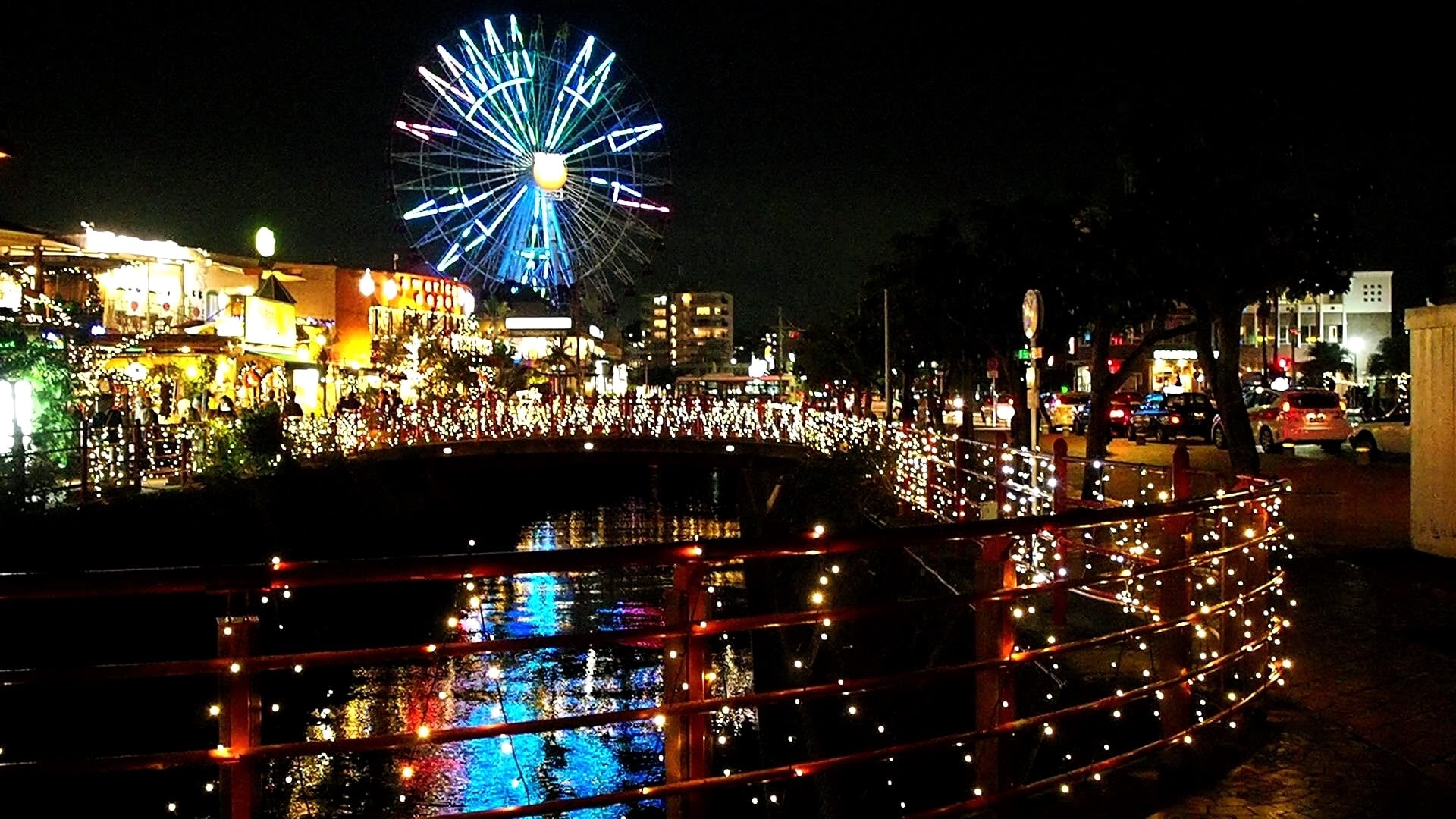 Mihama American Village (美浜アメリカンビレッジ) is, as you may infer from its name, an American-themed resort town located north of Naha city. Within its vicinity, you will find lots of clothing shops, restaurants, cafes, and souvenir shops as well as amusement and entertainment facilities. There are also many hotels right next to the village, making it a popular area to stay during your visit to Okinawa.
Another attractive point about Mihama American Village is that is located right next to the beach, so if you suddenly feel like bathing, you will have the beach right there.
▶ Mihama American Village official website: https://www.okinawa-americanvillage.com/en/
3. Kokusai Dori Street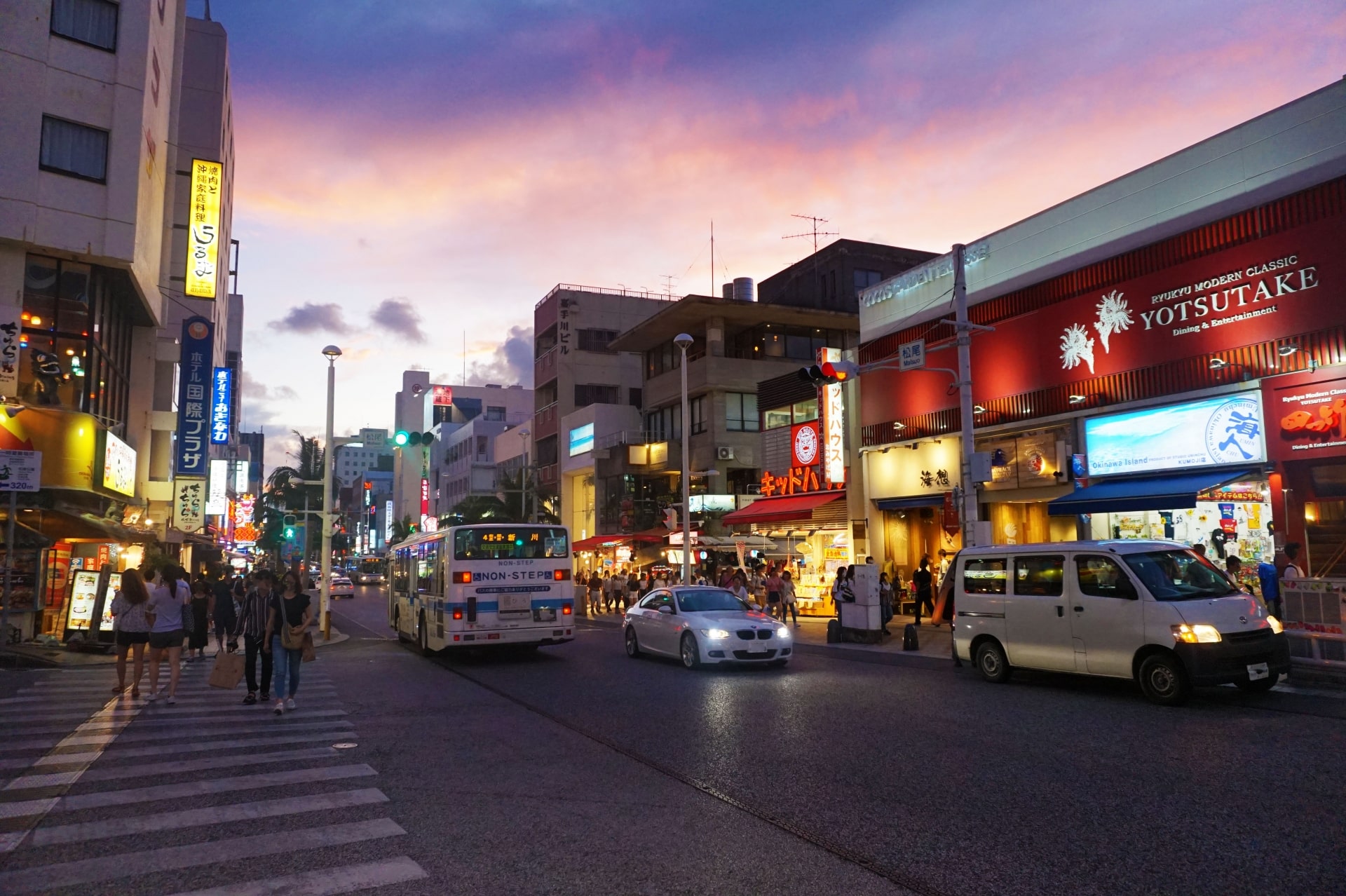 Kokusai Dori Street (国際通り) is a 1.6km long street that is full of nice restaurants, cafes, shops, etc. It is the place to fo when it comes to looking for a souvenir shop.
This street is also known as Kiseki no 1 mairu which means "the miraculous 1 mile". This is because this street was able to revitalize and develop into what it is now right after WWII (and it also happens to be about 1 mile long).
Nearby this street is also Tsuboya Yachimundori (壺屋やちむん通り) which is a 400 m-long street full of shops where you can make your own pottery.
▶ Naha Kokusai Shopping Street official website: https://naha-kokusaidori.okinawa/en/
2. Shuri Castle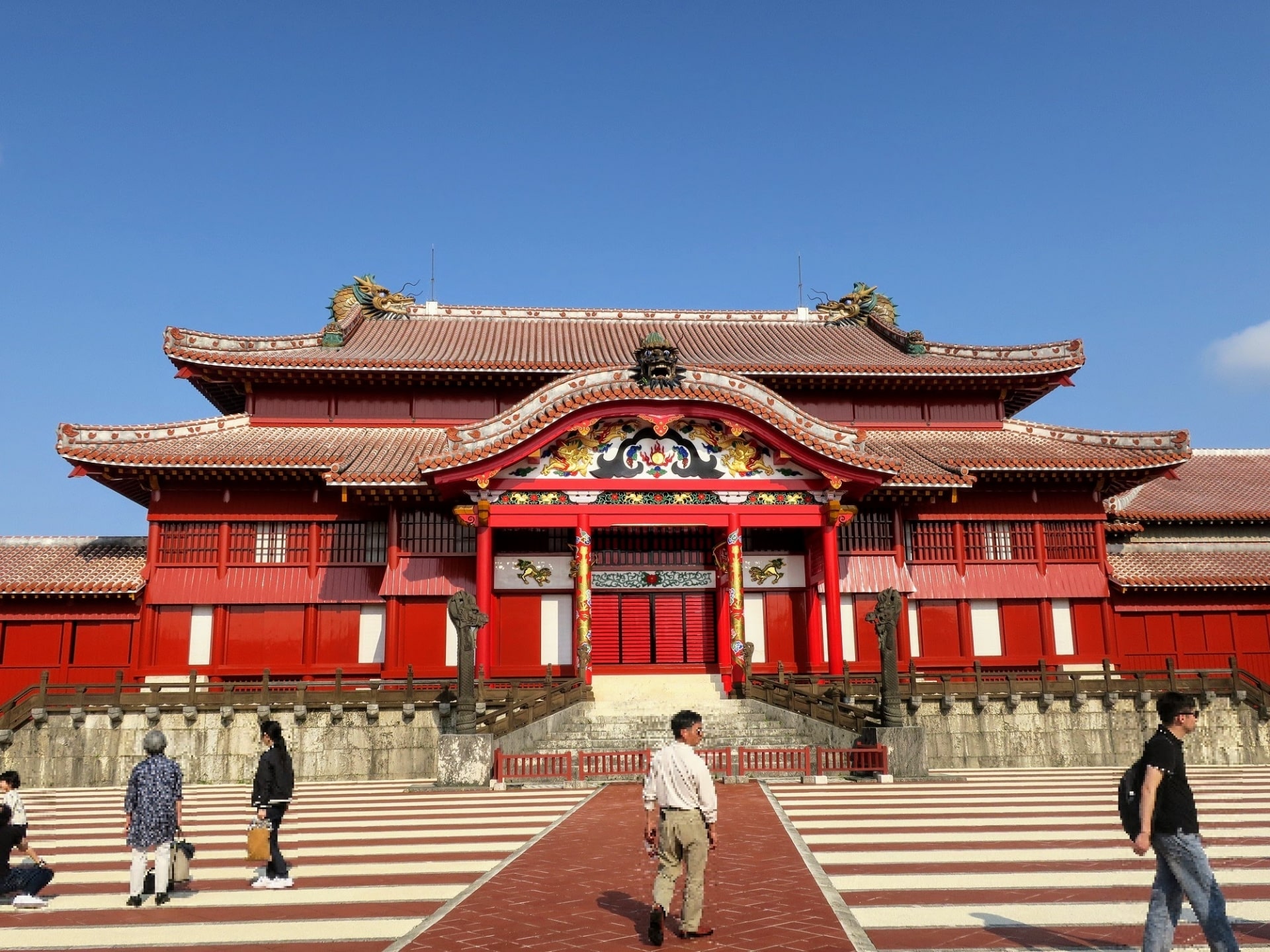 Shuri Castle (首里城) is where the royal family of the Ryukyu kingdom used to live. It is located on the east side of Naha. The original castle burnt down during WWII, but it was restored in 1992. Later on, it became a world heritage as part of the "Gusuku Sites and Related Properties of the Kingdom of Ryukyu".
However, the main structure of the castle burnt down again in 2019, so currently, the actual castle is not there. The castle is going to be restored once more and is planned to be completed by 2026.
You can still go visit and see the remaining parts of the castle that weren't affected by the fire. There's also a room where you can see the plans regarding the restoration.
▶ Shuri Castle official website: https://oki-park.jp/shurijo/
1. Churaumi Aquarium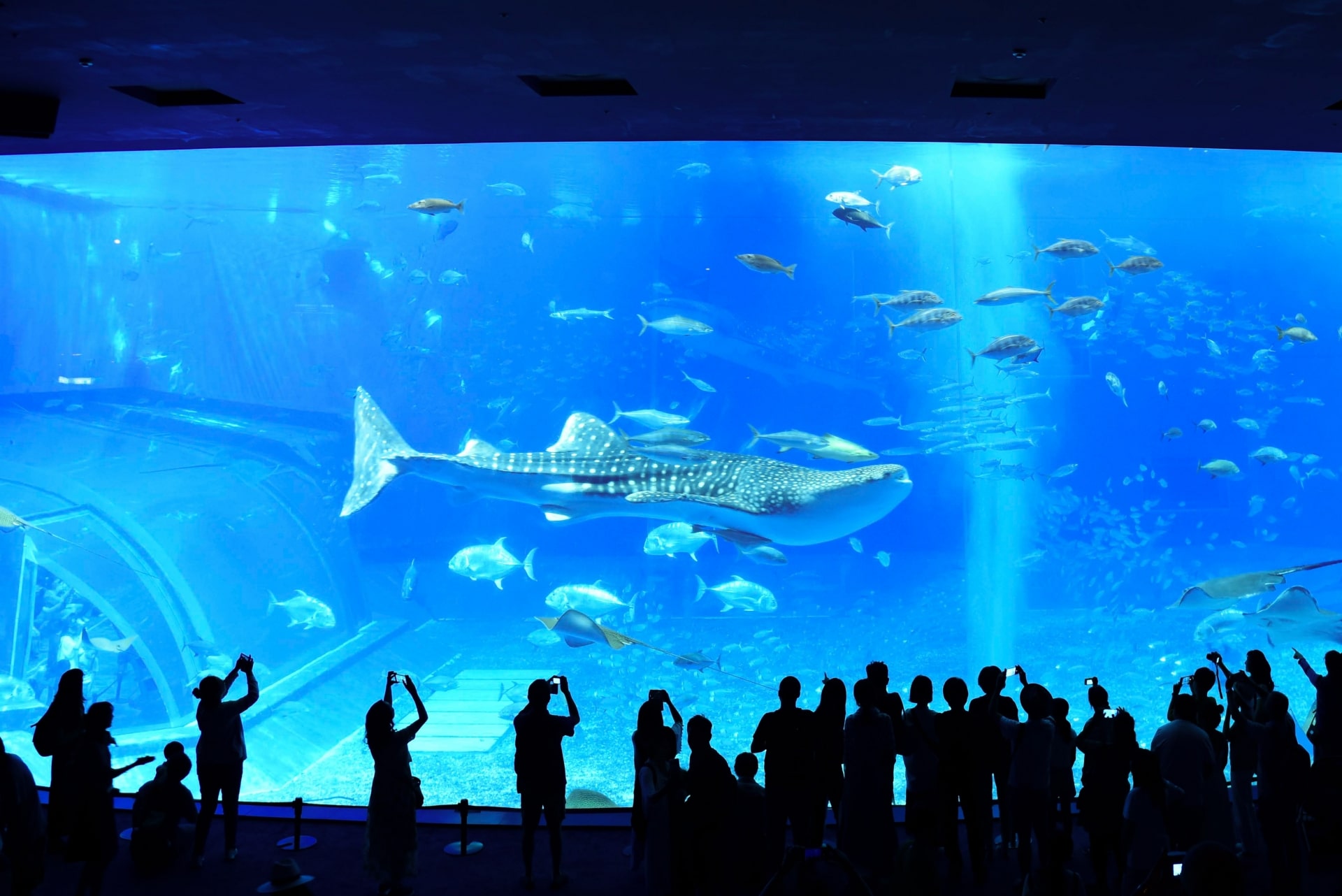 And lastly, on our list of where to go in Okinawa, we have Churaumi Aquarium (美ら海水族館). Located about 2 hours to the north by car from Naha Airport, this is the most visited aquarium in all of Japan (approximately 3 million people visit the aquarium yearly).
The aquarium has 77 fish tanks and its main attraction is the majestic whale shark you can see in the image above.
Also, within walking distance from the aquarium, there is Emerald beach (エメラルドビーチ) which, as you may guess, has cristal clear water that seems emerald colored when seen from a distance.
▶ Churaumi Aquarium official website: https://churaumi.okinawa/en/
---
Check out the best places to visit in other popular areas in Japan!
▶17 Coolest Places to Visit in Tokyo
▶15 Best Places to Visit in Osaka
▶15 Best Places to Visit in Kyoto
▽Subscribe to our free news magazine!▽

So, what did you think about this article? I hope it helped give you some new ideas for places to visit when you go to Okinawa. If you enjoyed this article and want to read more about Okinawa, check out our other pieces from the links below.
▽Related Articles ▽
▼Editor's Picks▼
---