Kohama Island: A Hidden Beach Resort in Okinawa
Kohama Island is a southern remote island in Okinawa, and it's a perfect place to get away from the hustle and bustle of a big city!!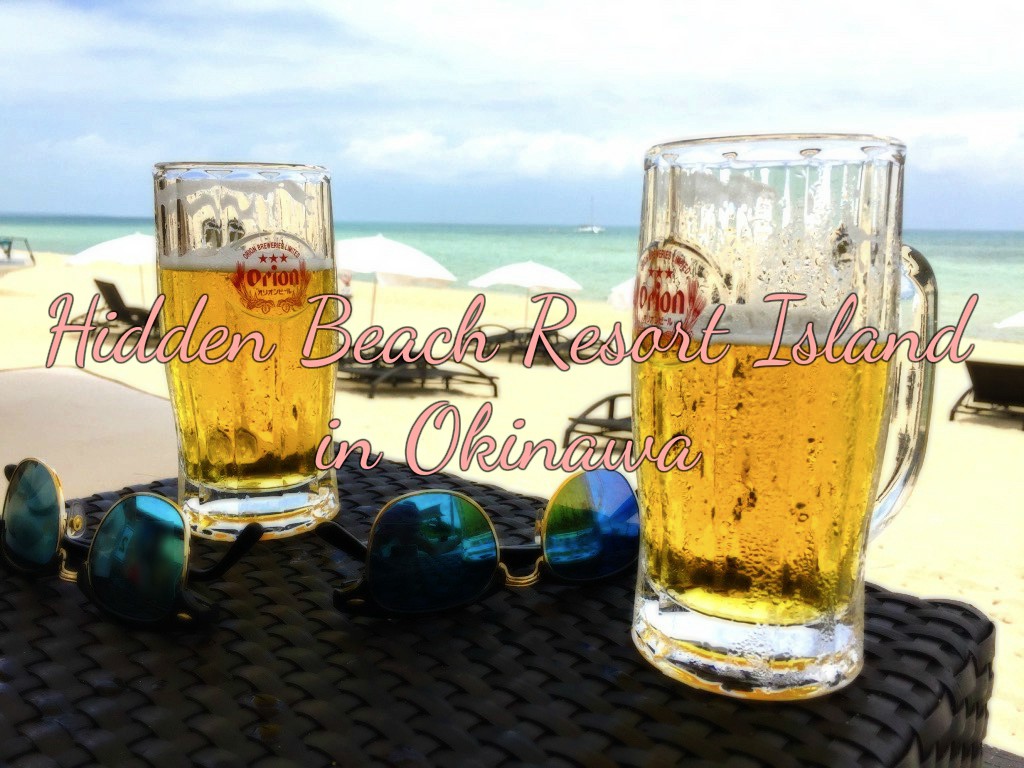 Kohama Island (小浜島), a remote island in Okinawa, is one of the best hidden resort islands in Japan, located at the center of Yaeyama Islands. The relatively small Kohama Island is the best place to relax and escape the hustle and bustle of city's life.
Kohama Island is surrounded by beautifully emerald-blue ocean and filled with bright green sugar cane fields spread out around the island.
There are not so many things to do or places to visit in Kohama Island, but it's recommended to just relax and enjoy staying there slowly.
Here is a guide to fully enjoy Kohama Island including how to find the best resort and restaurants, move, play and access.
Stay at the best resort: Haimurubushi in Kohama Island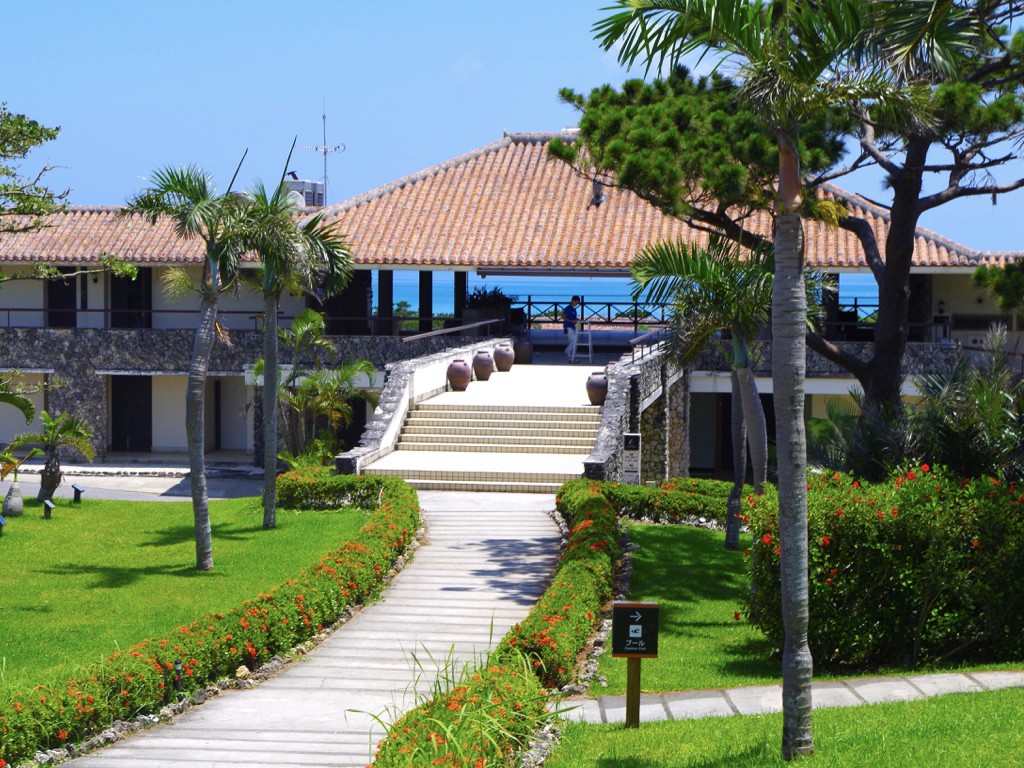 There are not so various tourist spots in Kohama Island, but it's enough to enjoy there as long as you stay at a nice resort hotel. You spend most of the time during the stay in the island inside the site of your hotel.
Haimurubushi is one of the best resorts in Kohama Island. There are two major resorts in the island: Haimurubushi and Hotel Allamanda Kohamajima/Hotel Nirakanai Kohamajima, and here is an introduction of Haimurubushi.
The large resort has numbers of attractions and facilities, so you don't have to go out of it. It's recommended to move by petrol carts in the site since the resort is a little too vast to walk around. Hire your cart once you check in the hotel.
Haimurubushi has no shortage of relaxing spots, and you firstly see outdoor pools in front of Center Building. It's a perfect place to bathe in the sun.
The hotel also owns its private beach in the site where you can play and stay all day with beach chairs and umbrellas. A beach cafe is located in the beach serving light meals and drinks including beer and cocktails. The beach offers various exciting beach activities from water craft riding to windsurfing. Of course, doing nothing on the beach is a nice option!!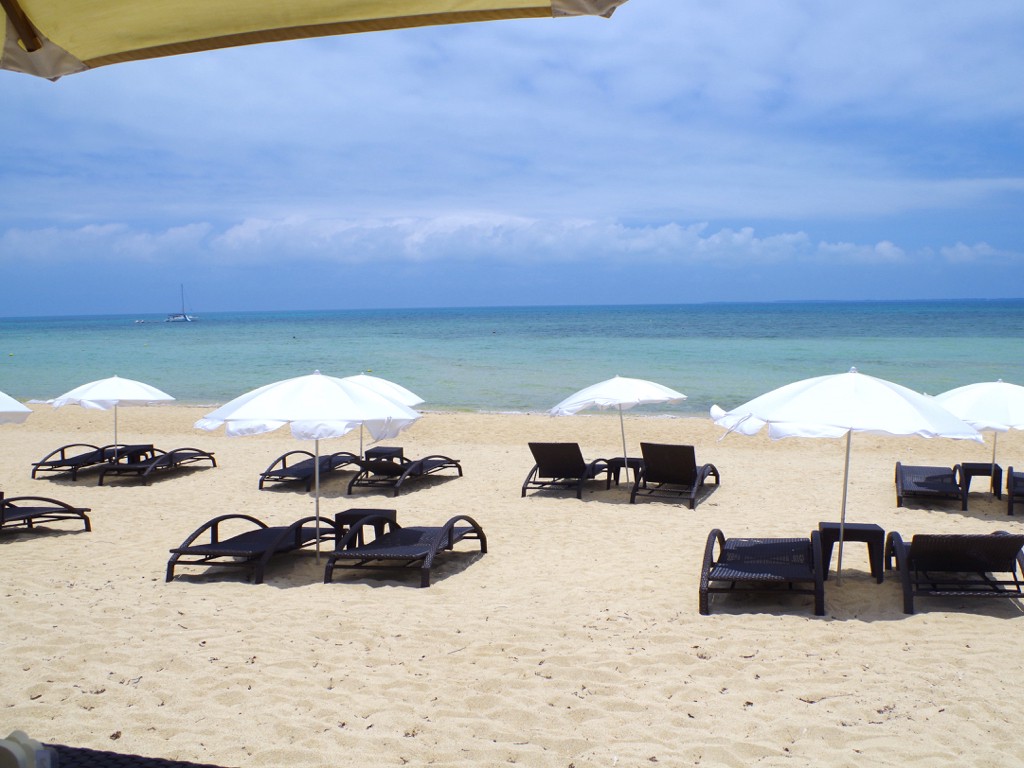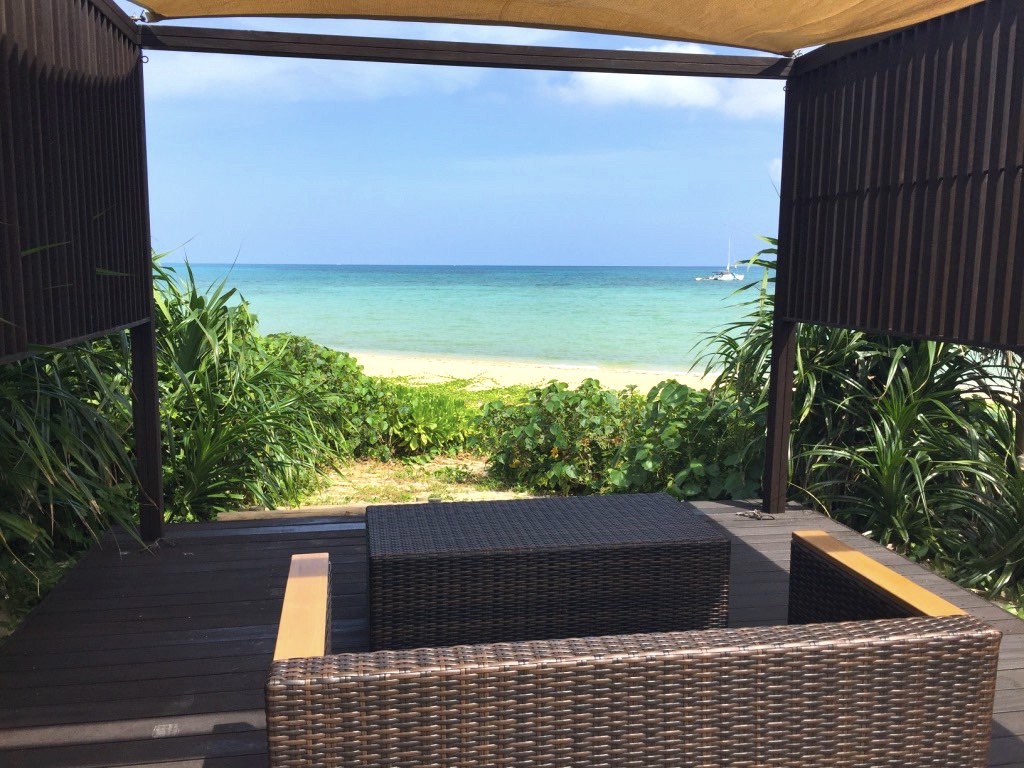 Lots of hammocks scatter around the resort, all of which are available to everyone. How about seeing the sun's setting at Sunset Open Space in the evening?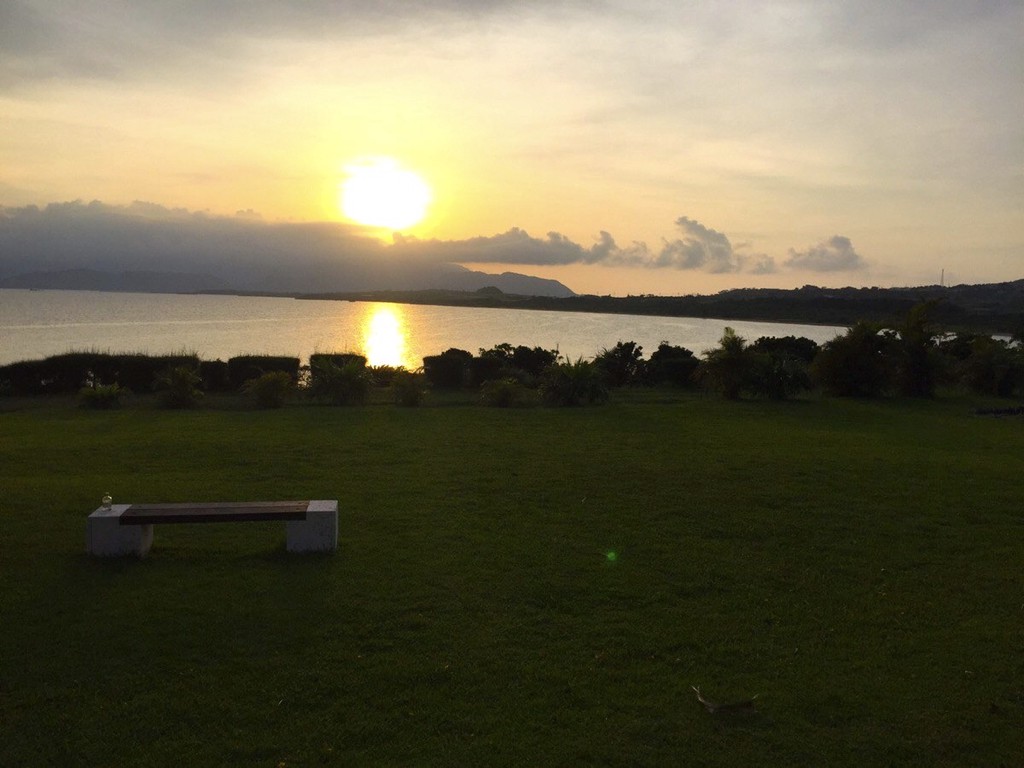 Haimurubushi is proud of its variety of relaxing settings to enjoy your meals from breakfast to dinner. You can experience to eat many Japanese food and Okinawa's regional specialties at the dining spots. It's also recommended to enjoy BBQ at Grill Dining and sip on wine at the bar with outdoor terraces while looking up at the starry night sky.
For more spa and fun activities such as Yoga, horseback riding, diving and snorkeling, contact the reception of the hotel.
How to enjoy outside the resort
In addition to the attraction in the resort as above, here are the best places to visit outside Haimurubushi.
How do you move around the island? There are no taxi or public bus, however, free shuttle buses deliver you between the resort and Kohama Port. For you to freely visit some spots, it's possible to rent cars, motorcycles and bicycles. Traveling Kohama Island on foot or no normal bicycles under the strong sunshine is a little hard since there are many hills in the island. The most recommended and easily handled way to move is electric bicycles. If you have an International Driving Permit, cars and motorcycles help you.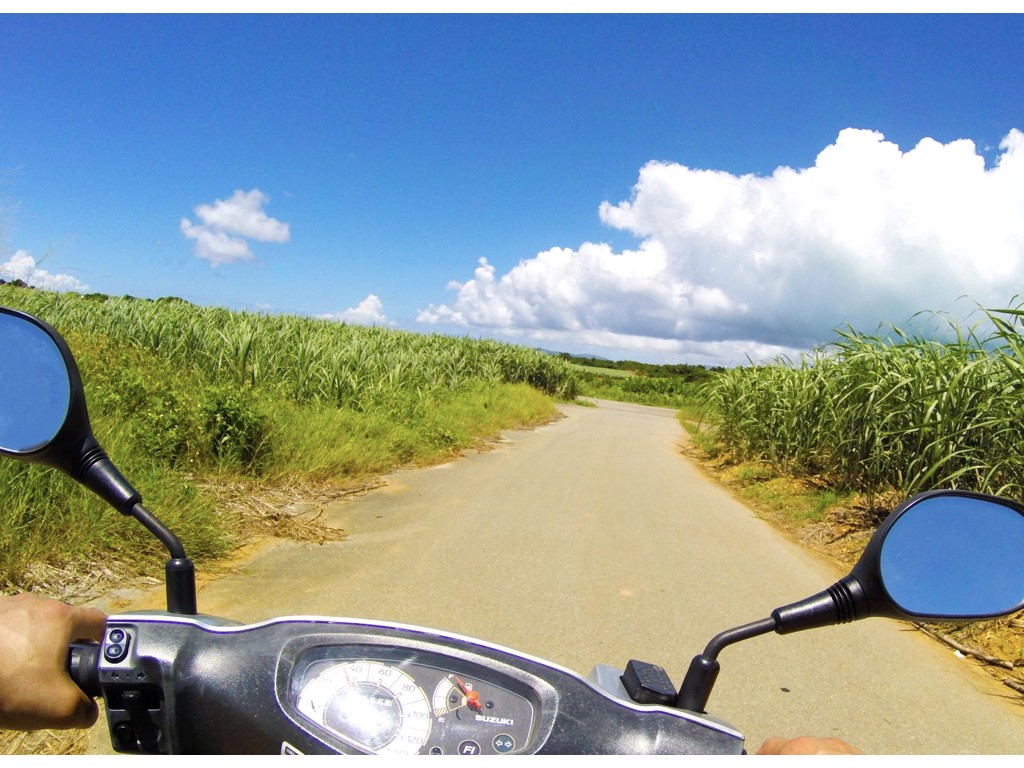 Let's start to explore the outer island!! Where should you head off first?? Sugar Road is one of the best spots you should definitely visit. Peaceful scenery of sugar cane fields with open range cows spread out on the way to Kohama Port from Haimurubushi.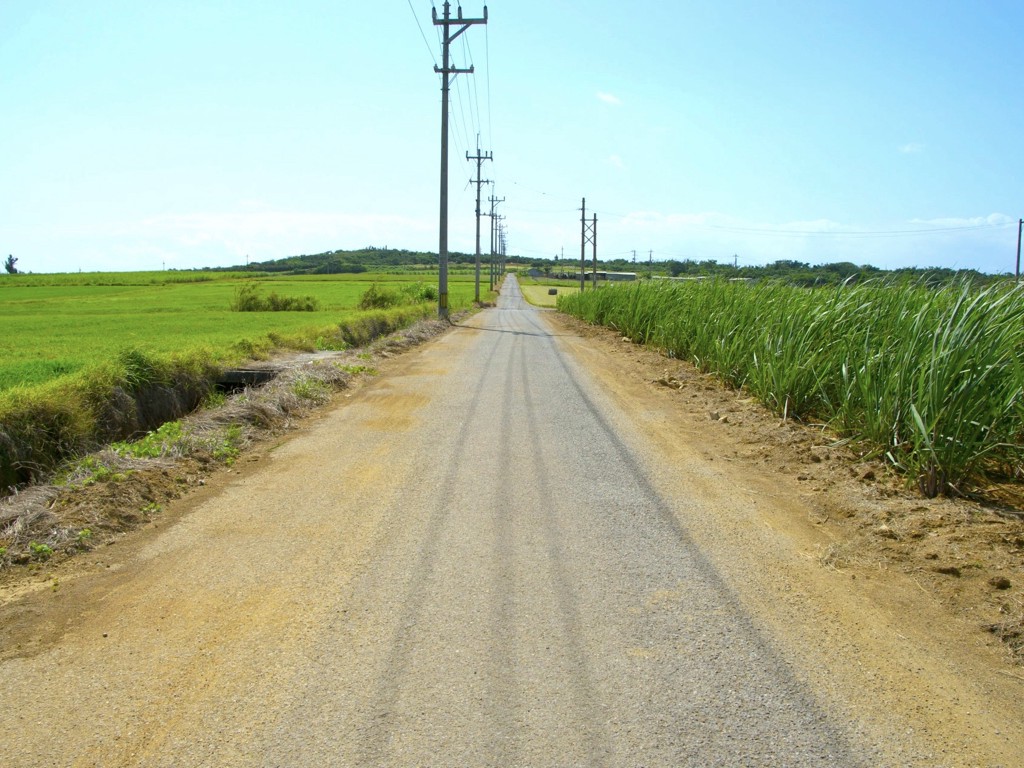 There are some cafes in front of the port, and BOB's Cafe is my favorite one where you can enjoying American and Okinawa's food viewing the beautiful ocean from the 2nd floor.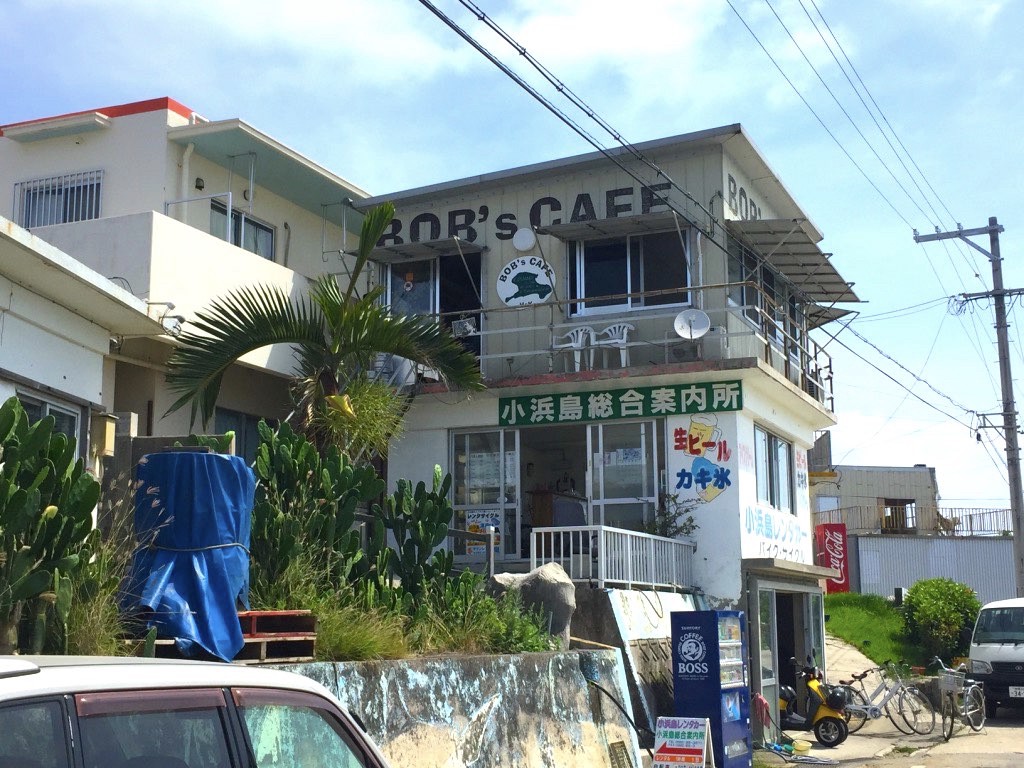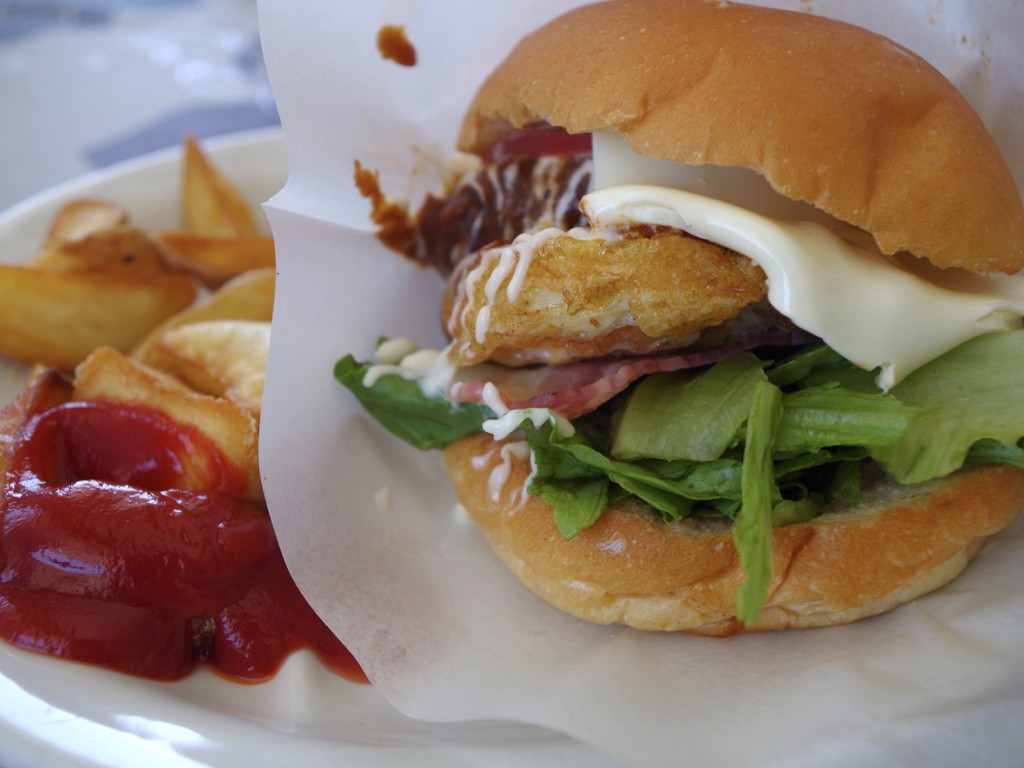 At night, why don't you go to Izakaya (Japanese style pub) for drinking the regional drinks like Orion Beer and Awamori (local Japanese sake) and unique dishes like Rafute (glazed pork) and Goya Champuru (bitter melon and tofu stir-fried). Most of those dining spots gather at the center of the island, and they kindly drop and pick you up at your hotel.
Extend your visit to neighbor islands
It's easy to take a day trip to other Yaeyama Islands surrounding Kohama Island. Ferry takes you to some remote islands within only 30 mins.
Taketomi Island
Taketomi Island is one of Yaeyama Islands located between Kohama Island and Ishigaki Island. The a small island has the preserved village with traditional houses of Okinawa and stone walls.
Numbers of travelers go there for the most popular activity: riding a water buffalo car. The water buffalo with a local guide wisely show you around the village. This is the exclusive activity you can rarely experience except there.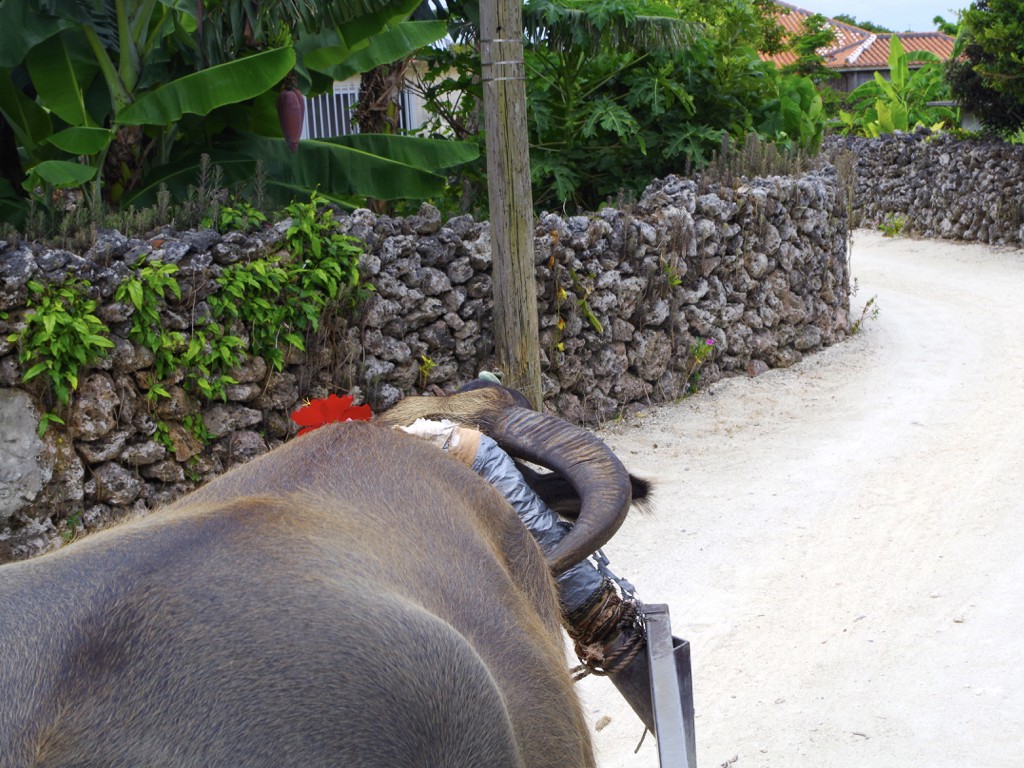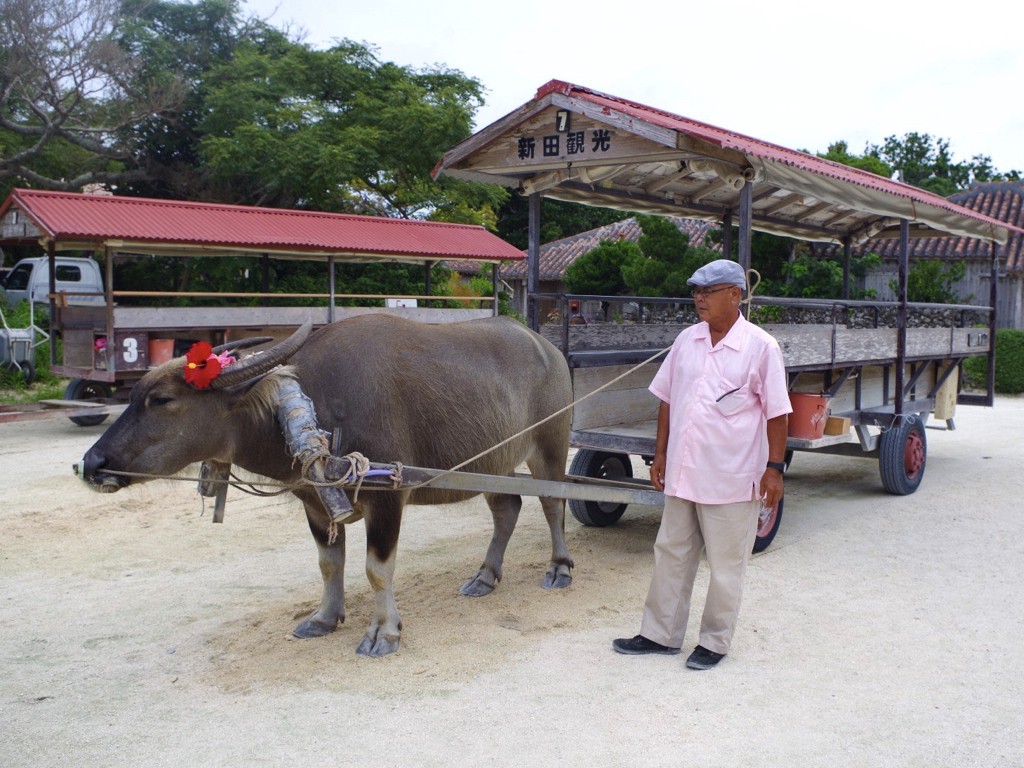 Taketomi Island also offers one of the most beautiful beaches in Okinawa Kondoi Beach. Rent a bicycle and go cycling to the white sand beach.
Ishigaki Island
Ishigaki Island is also strongly recommended to travel during the stay at Kohama Island or after leaving there. You need to use Ishigaki Airport anyway to go back to the main island.
The most famous island in Yaeyama Island is much larger than Kohama Island and Taketomi Island. To travel smoothly, a rental car is the best option. Ishigaki Island provides a variety of attractions from world-class beaches to delicious food.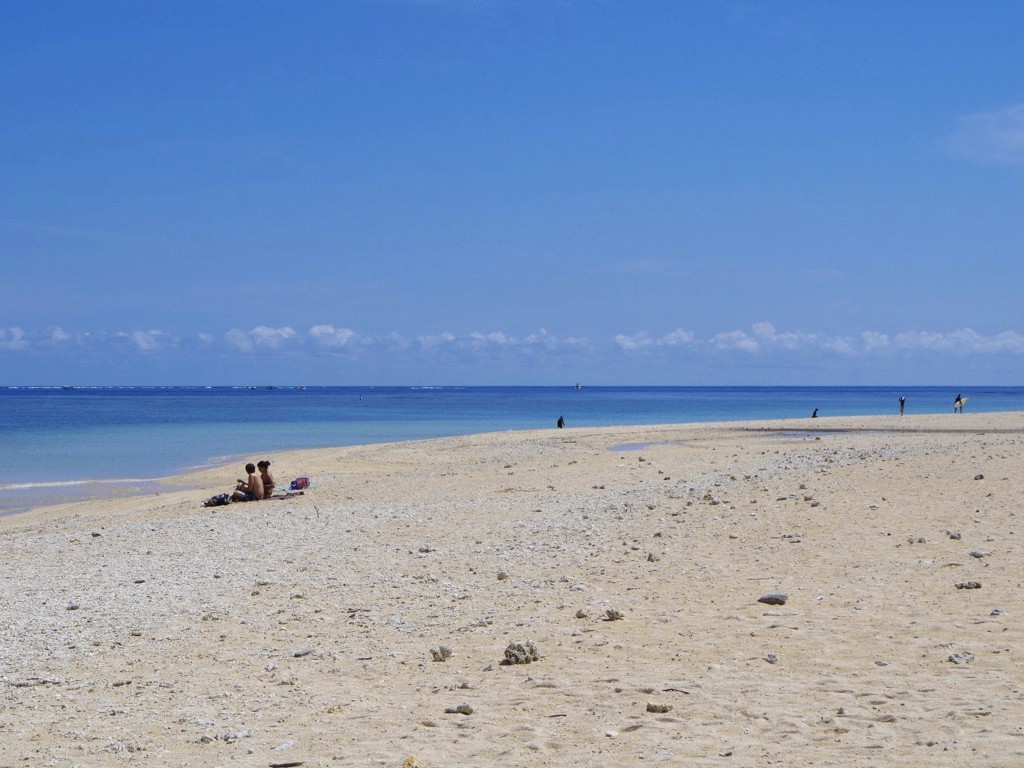 Yonehara Beach is my favorite since it has beautifully white sand and emerald green ocean and there is less people. As for Okinawan dishes, you shouldn't miss the chance to try Ishigaki Beef and Sushi with fresh seafood.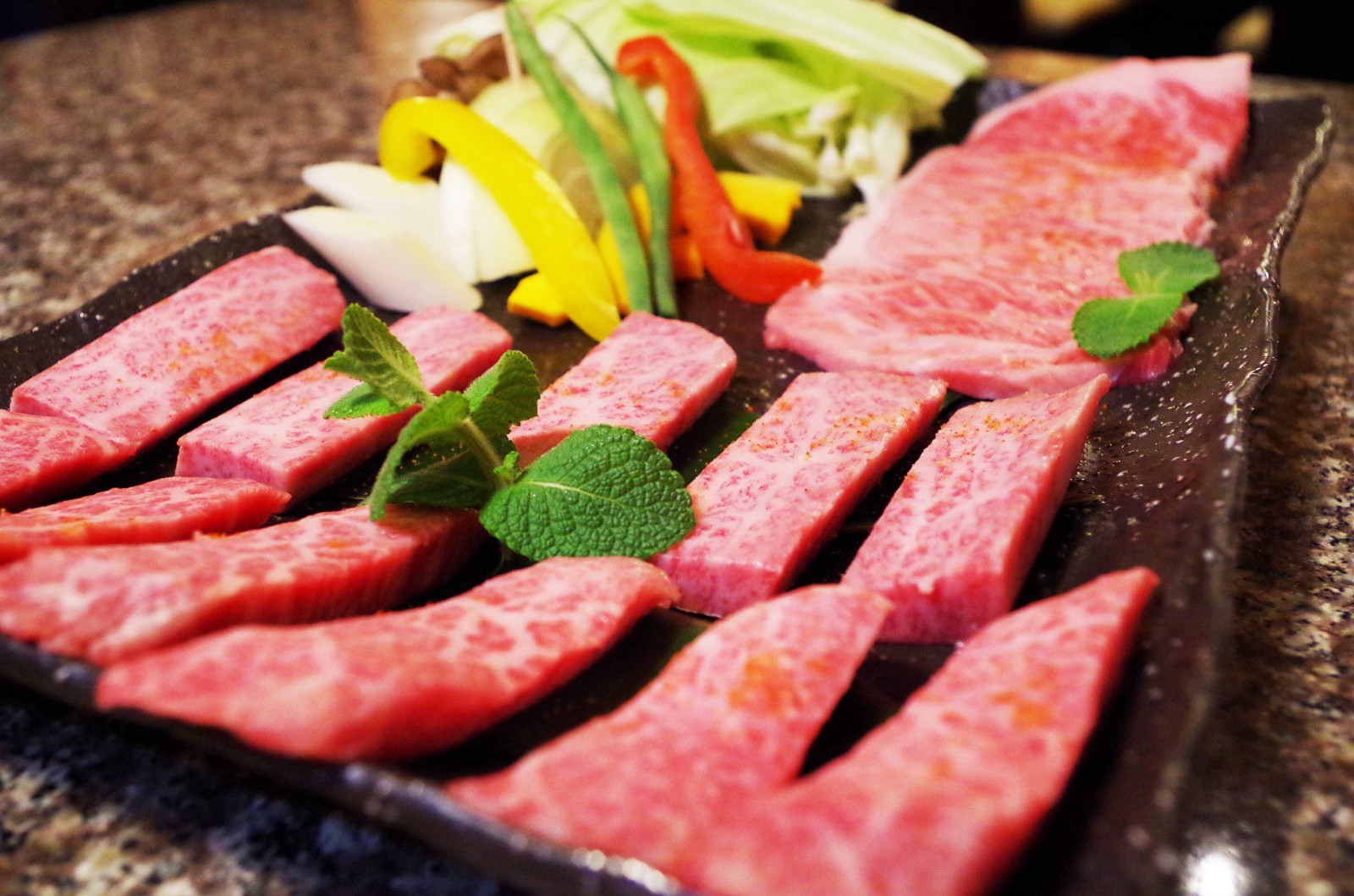 Don't forget to visit Kabira Bay located on the north west coast of the island, either. Let's have a cruise on a bottom-glass boat to view undersea.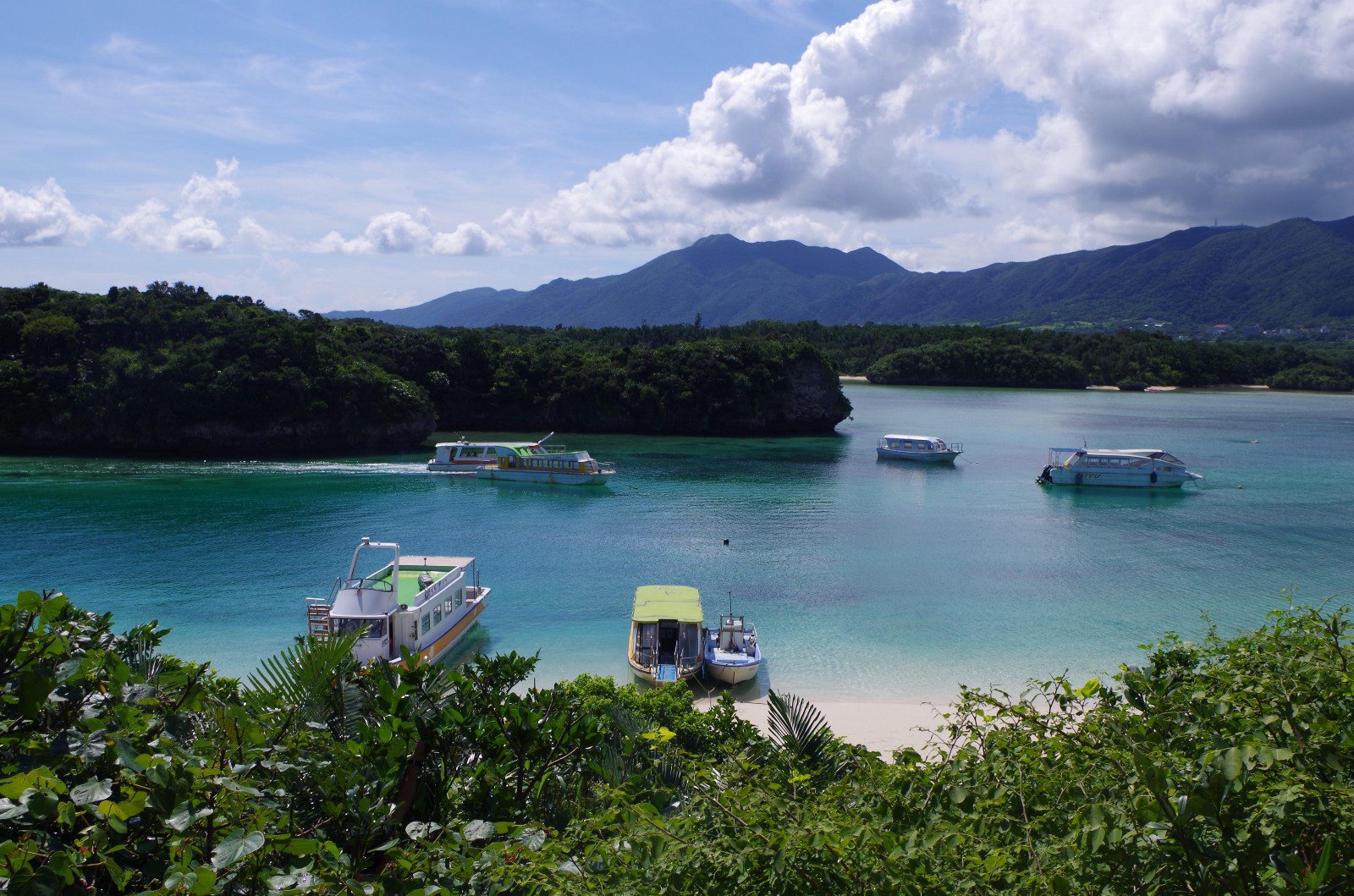 Travel Tips
-The sunlight is quite strong in the islands in Okinawa, so definitely bring or buy quality sunscreens or other protection items.
-Note that the ferries don't run late in the evening, so check the schedule in advance. For your safer travel, you can book tours to neighbor islands at Haimurubushi.
-Rainy season in Okinawa is roughly between mid May and mid June.
Access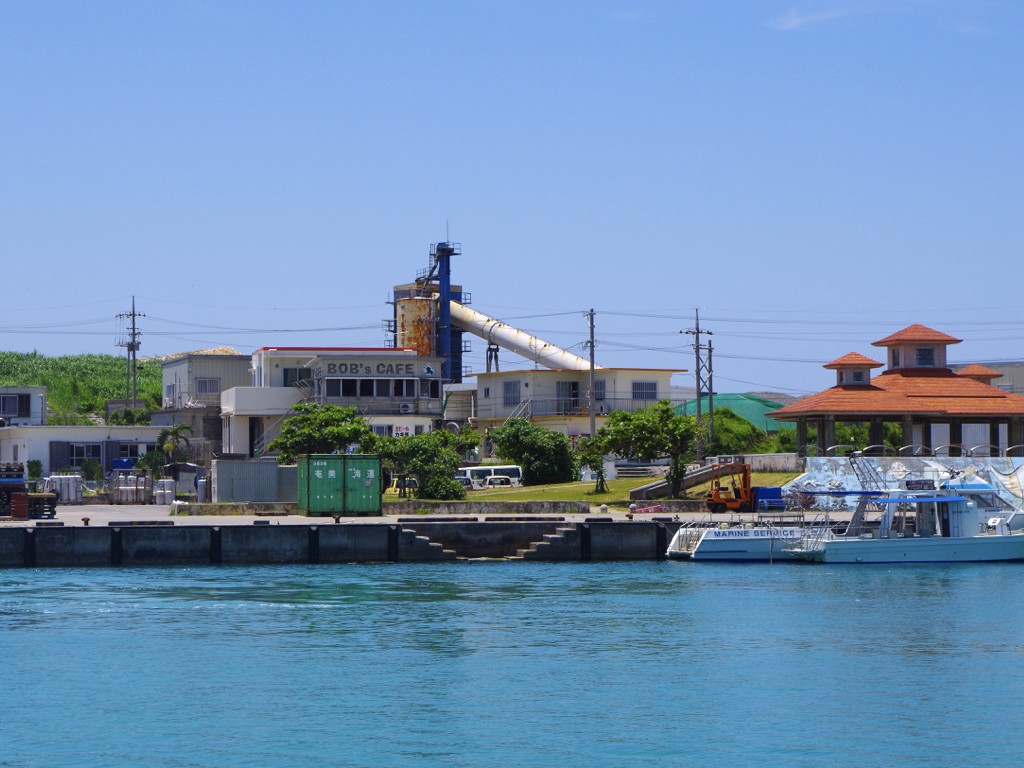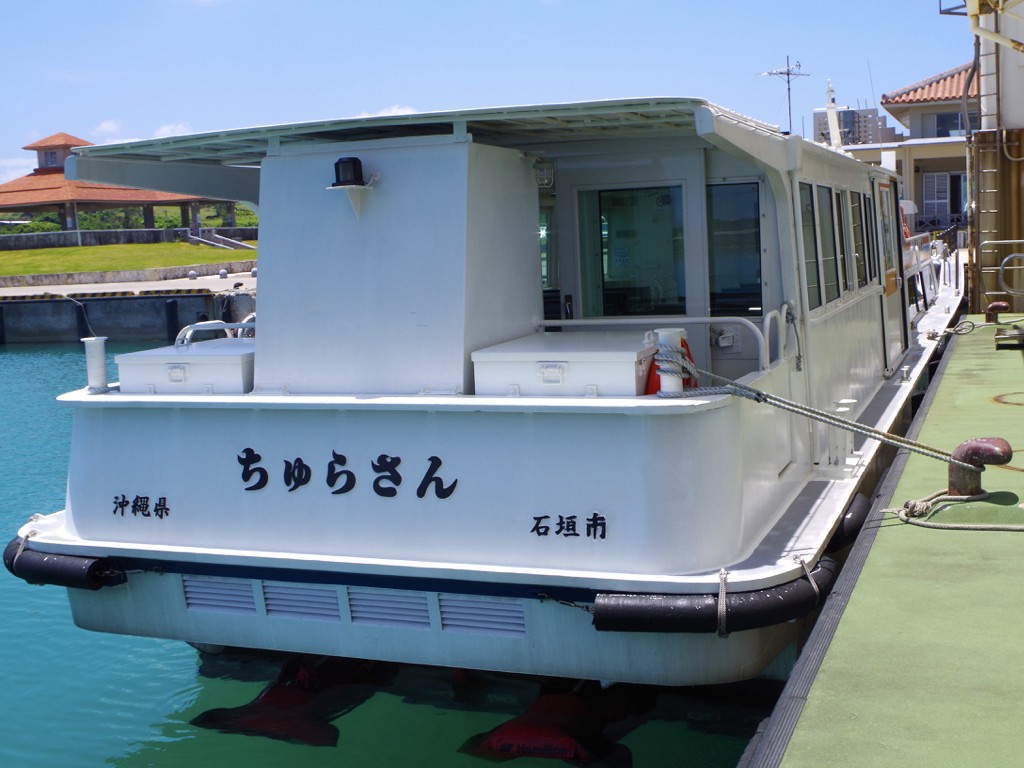 Kohama Island has no airport, so you need to get on ferry at Ishigaki Port Terminal. It takes around half an hour to get to Kohama Island.
About 30-45 mins from Ishigaki Airport to Ishigaki Port Terminal by bus or taxi.
To get to Ishigaki Island from Tokyo, you can take a direst flight to Ishigaki Airport or transfer at Naha Airport. It takes about 3.5 hours to reach Ishigaki Island from Tokyo.
---
If you are wondering what to do in Okinawa, check this article below!
▶︎Top Things to Do in Okinawa
Are you also looking for the things to do in other remote islands in Okinawa?
▶︎Best Things to Do in Miyako Island
If you want to take a trip to southern remote islands in Japan, Okinawa, especially Kohama Island is highly recommended as far as I'm concerned. For more info about Okinawa, you might also like these articles below!!
▽Related Articles▽
▼Editor's Picks▼
---