15 Best Places to Visit in Hokkaido
Hokkaido Guide: Where to Go in Hokkaido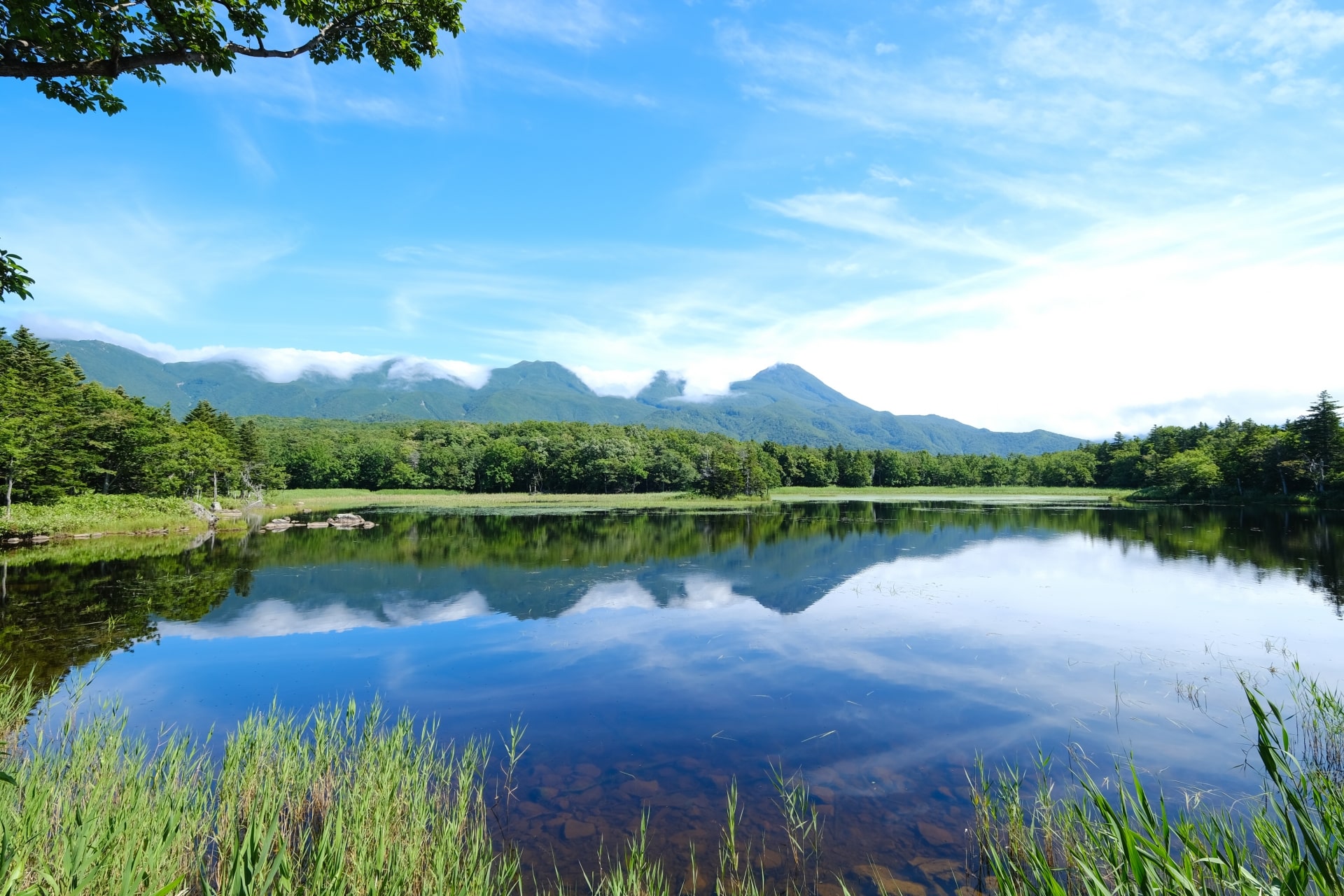 Are you interested in visiting Hokkaido? Hokkaido might not be on the top of the list for those who are visiting Japan for the first time. But for those who are looking for something a little different, or for those who are staying in Japan for a long period of time, this is definitely a destination that you should take into account.
Hokkaido is the northmost prefecture in Japan and it is vast. Just so you have an idea, it is larger than the following 6 largest prefectures together. Because of this, you will see very different scenery depending on where you go. Also, because it is the northmost prefecture, you will also see completely different sceneries depending on the season you choose to come to visit. In other words, once you come, you will definitely want to come and visit again at a different time of the year.
In this article, I would like to share with you our countdown list of the 15 best places to visit in Hokkaido. In this list, I will introduce to you not only popular spots but also some lesser-known (but equally interesting) spots that you should definitely consider when you come to visit Hokkaido. I hope this article becomes a good reference for those planning on to this amazing land that has so much to offer.
---
15. New Chitose Airport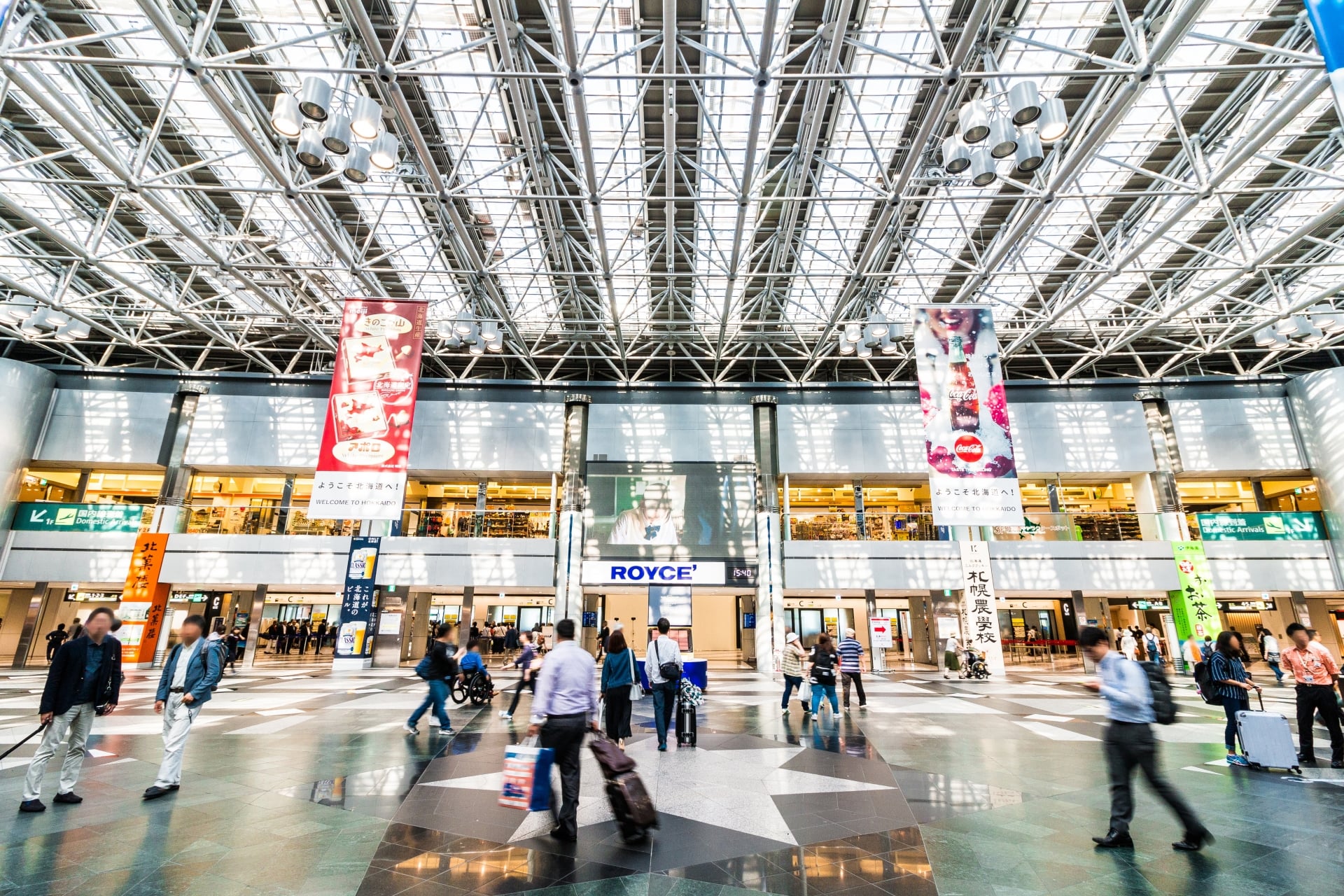 We will start our list of where to go in Hokkaido with what's most probably the first place you will arrive at. New Chitose Airport (新千歳空港) is the main entrance to Hokkaido. However, this airport is not just a hub for travel.
New Chitose Airport is a place where you can enjoy shopping, eating, attractions, and even relax. Within the airport, you will find many shops, restaurants, and cafes offering some of Hokkaido's popular foods.
But that's not all. Within 10 minutes by shuttle bus, there is "RERA" which is a large outlet mall where you can shop for clothing, shoes, outdoor equipment, and more. Within the mall, there are boards showing the flight schedule of the airport, which means you can stop by before getting on your plane back home.
Check out more about New Chitose Airport in the following article!
14. Muroran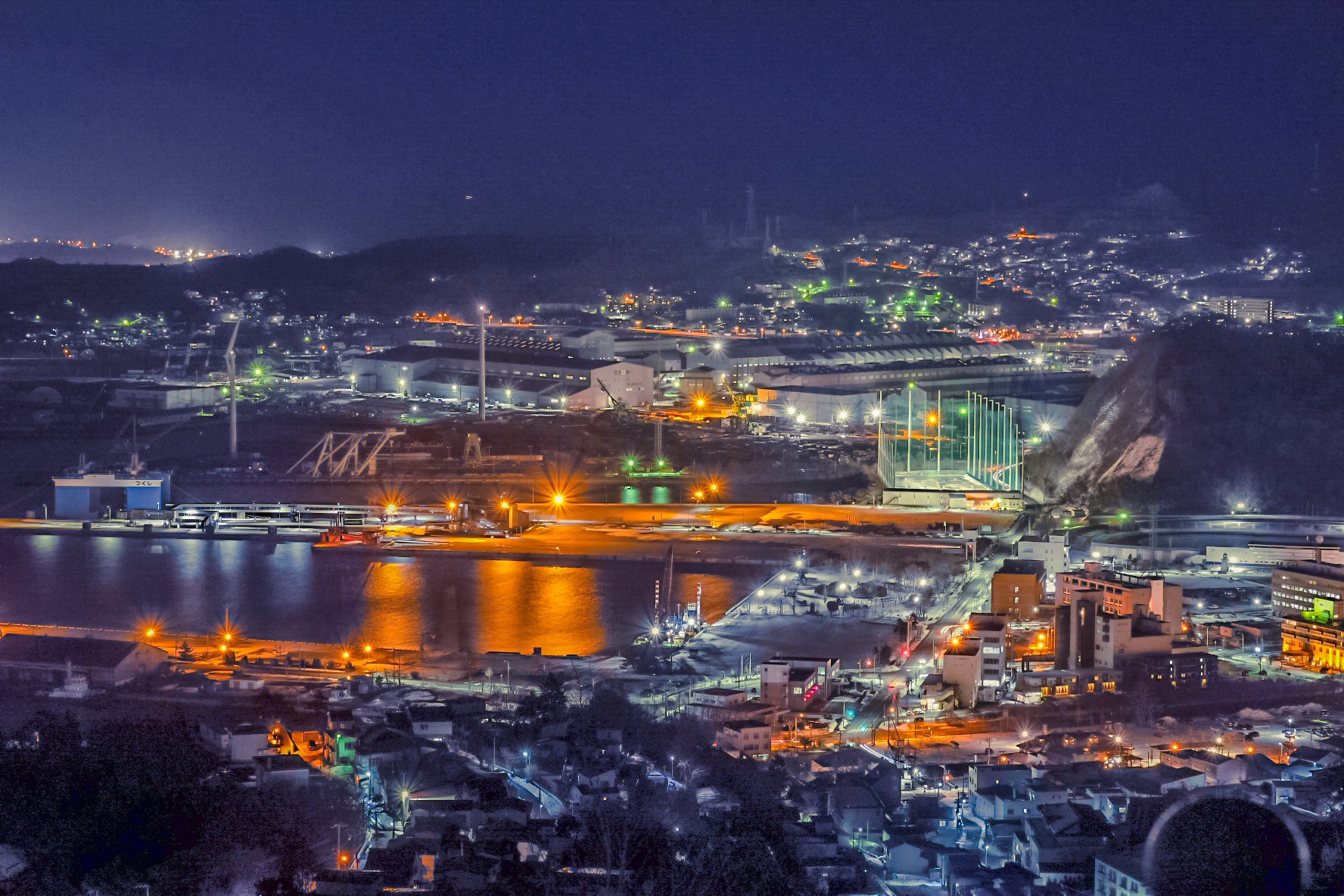 Next on our list, we have Muroran (室蘭). This is one of the most important port cities that connect Hokkaido with Honshu (Japan's main island). Because of this, naturally, many companies have built their factories and warehouses nearby the port. This has created a unique scenery that has attracted many people (especially photographers) who love this kind of industrial feel. The night scene is especially popular, to the point that there are tours where you can get on a boat to see the most photogenic sides of the city.
In Muroran there is also Cape Chikiu which is a spot where you can view the Pacific Ocean. It is a place popular to watch the sunrise.
▶ Muroran Tourism official website: https://muro–kanko-com
13. Cape Soya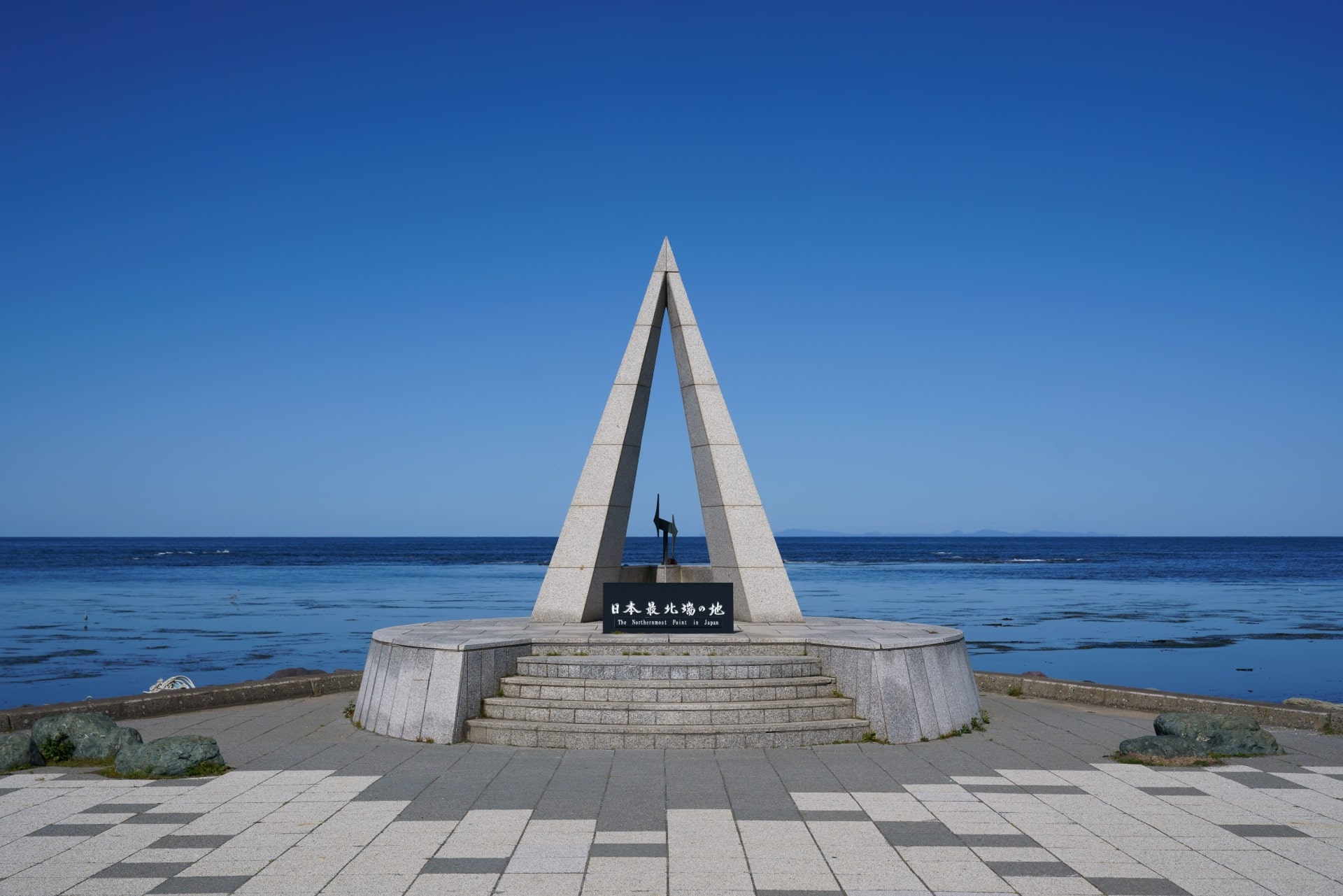 Our next recommendation for spots to go is Cape Soya (宗谷岬) which is situated in lat. 45°31′N and is officially the northmost point of Japan. You will see the monument that symbolizes the northern star indicating the spot. Here, you can receive a certificate that demonstrates the day that you arrived at this point, which is a great souvenir that makes a great story.
From this point, you will be able to see part of Sakhalin island (Russia).
This place is located in a town called Wakkanai (稚内), and when you come here you should also visit the Shiroimichi (白い道) which is an 11km long white path that is becoming popular in the last years due to its photogenic appearance. You should also try the Takoshabu which is octopus shabu shabu.
▶ North Hokkaido Tourism official website: https://www.north-hokkaido.com/spot/detail_1018.html
12. Otaru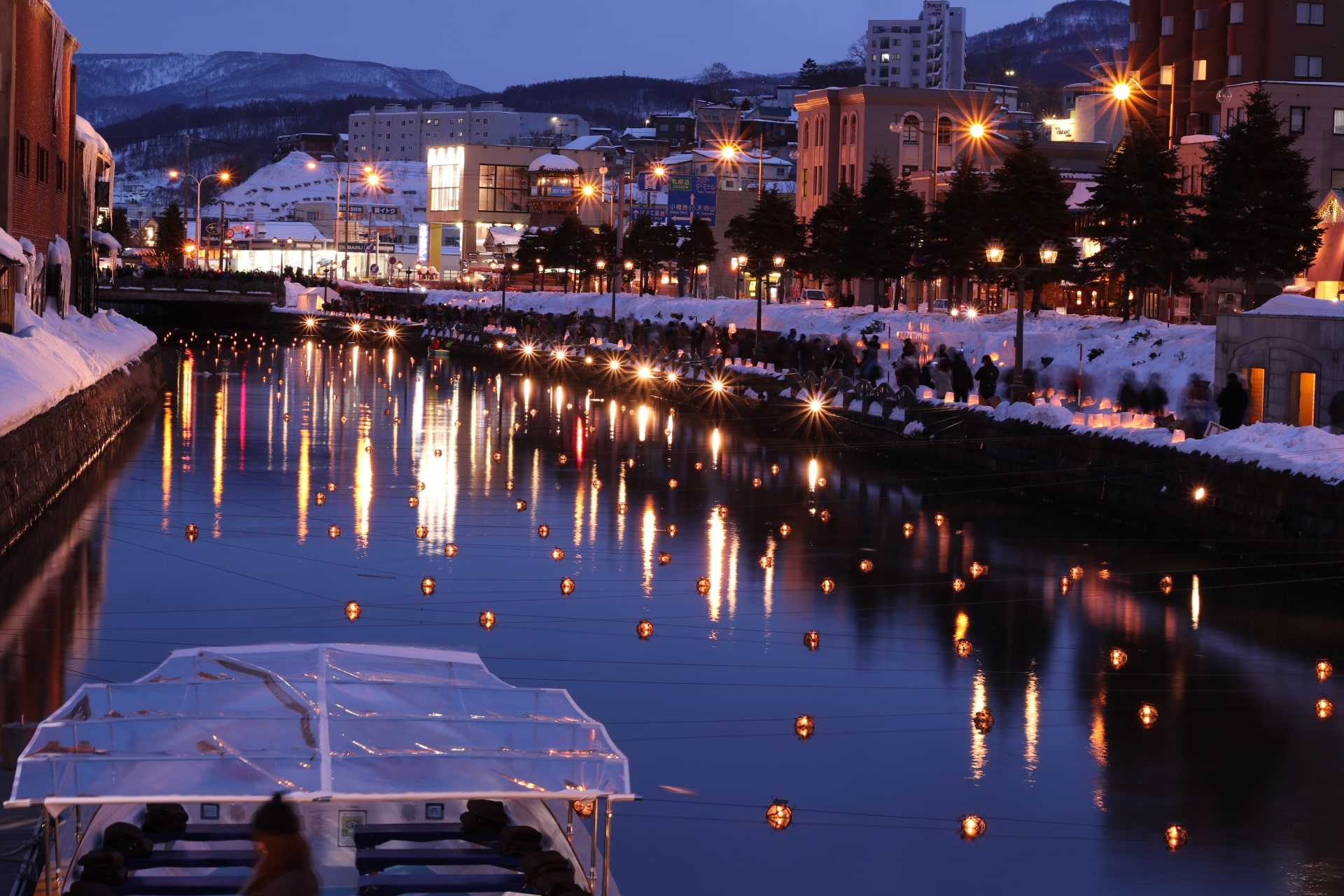 Otaru City (小樽市) is another historically important port city that has been able to successfully maintain the unique town scenery that makes it such a charming place to visit.
When this city was first flourishing, in order to make transportation easier, they build a canal that's over 1km long that is now used as a tourist attraction. Lining along the canal, you will see many of the buildings and warehouses that are now used as restaurants and shops.
Also, if you come to Otaru city, you should check out the Nikka Yoichi whisky distillery which you can visit.
▶ Otaru Tourism official website: https://otaru.gr.jp/
11. Lake Akan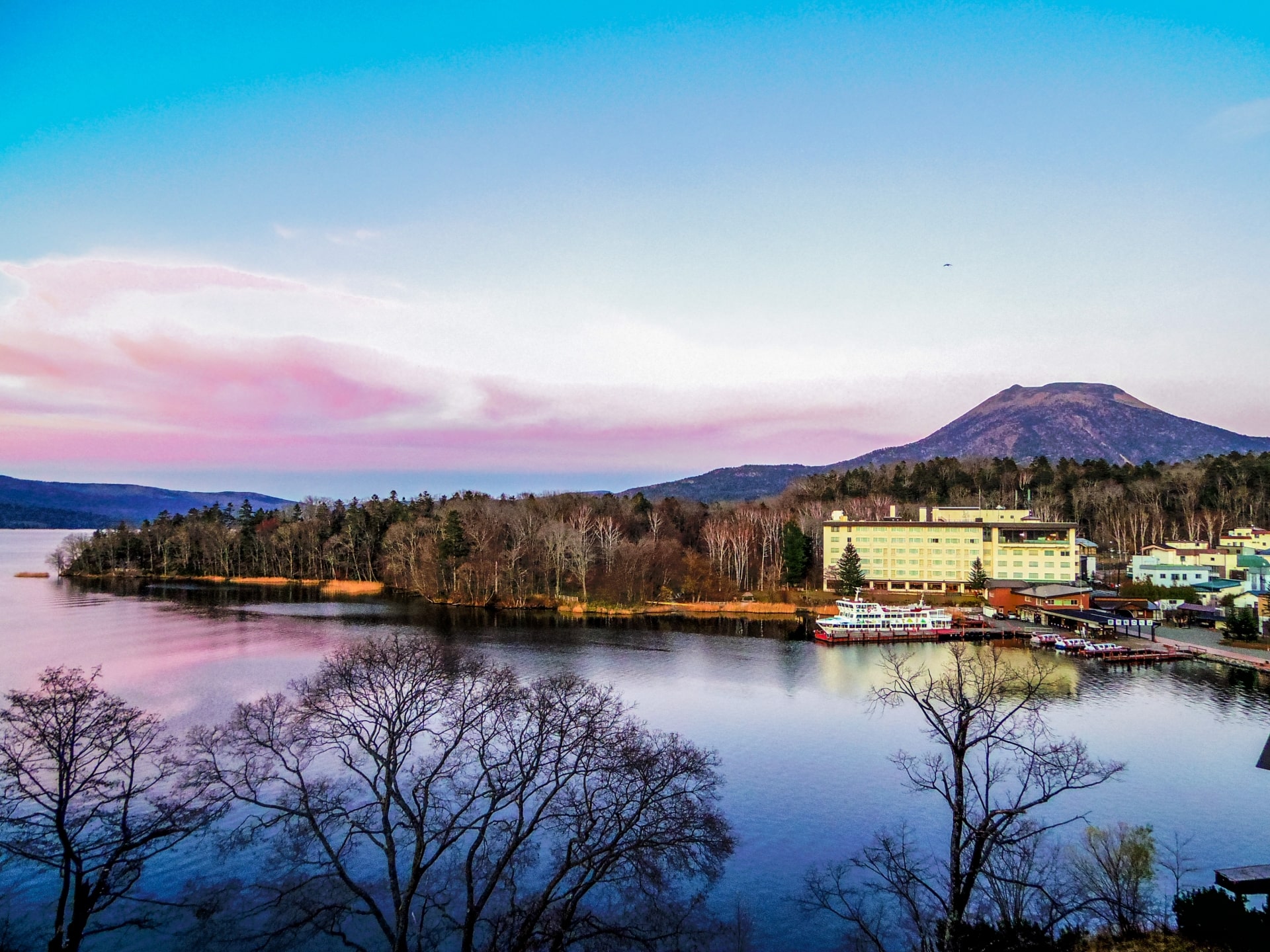 Lake Akan (阿寒湖) is a caldera lake located on the eastern side of Hokkaido. It is most popular for having Marimo, which is a type of green algae that forms in various different shapes (most famously round). This species has been named a special national natural treasure.
This lake is also famous as a fishing spot for fish such as Himemasu and Ito (a type of trout).
Nearby the lake, there is also one of the famous onsen spots in Hokkaido, Akanko Onsen (阿寒湖温泉). This area is also famous for having a large Ainu community. You can experience the Ainu culture and try Ainu dishes as well.
▶ Lake Akan Tourism official website: https://en.kushiro-lakeakan.com/
10. Tokachi Ranch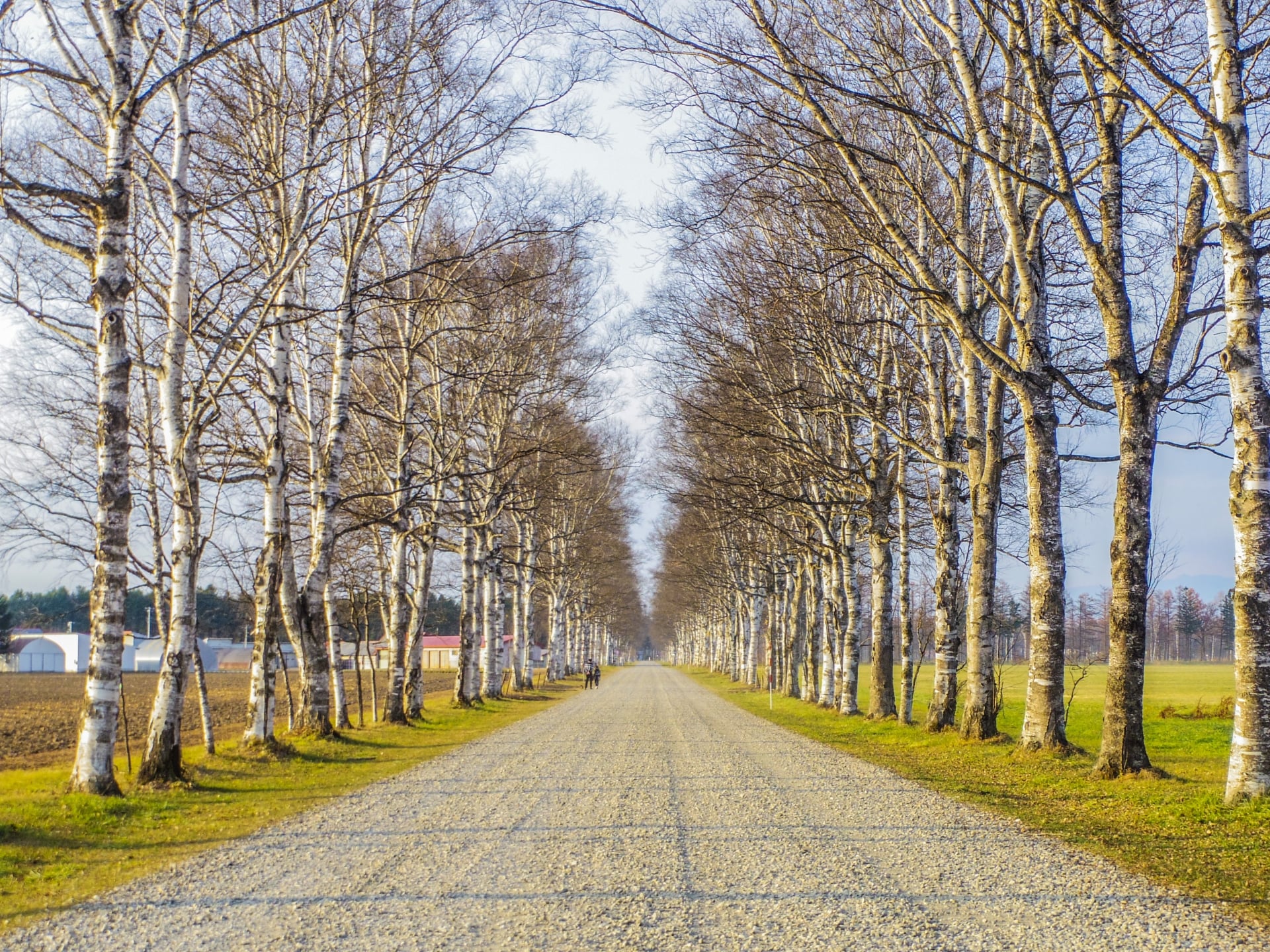 Located in the vast plain fields of the central Hokkaido area, Tokachi Ranch (十勝牧場) is another great spot that you should take into account.
The large 4,100-ha ranch has two rivers, an observatory from which you can have an uninterrupted view of the great scenery and the horses running, and of course, many many animals such as horses, sheep, cows, etc.
One of the famous spots is the 1.3 km long path with birch trees aligned on both sides. This place has been used in TV series and commercials in Japan, making it a popular spot to take a picture.
▶ Tokachi Ranch official website: http://www.nlbc.go.jp/tokachi/bokujougaiyou/kankouspot/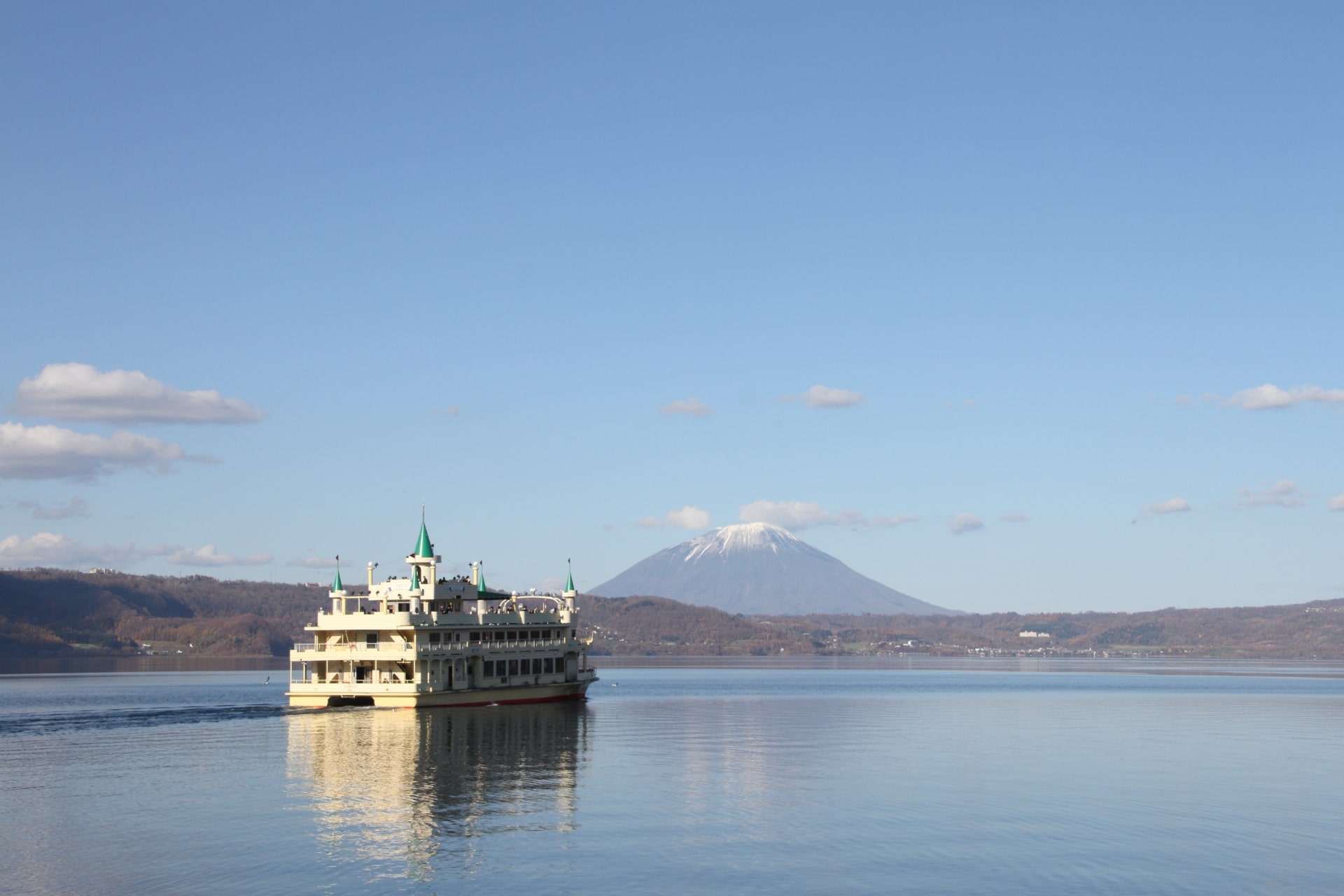 Lake Toya (洞爺湖) is a large, donut-shaped lake located in the southwest area of Hokkaido. It is said to have been created after a volcano eruption about 110,000 years ago. It is mostly famous for having a hot spring. Toyako Onsen (洞爺湖温泉) is one of the most popular onsen towns in all of Hokkaido. You will see fireworks every night between mid-April and October.
On the island in the center of the lake, there is a hiking course you can take which is popular. There are over 100 Ezoshika (a type of deer) on the island, so there's a good chance you'll encounter some of them.
Check out more about Lake Toya in the following article!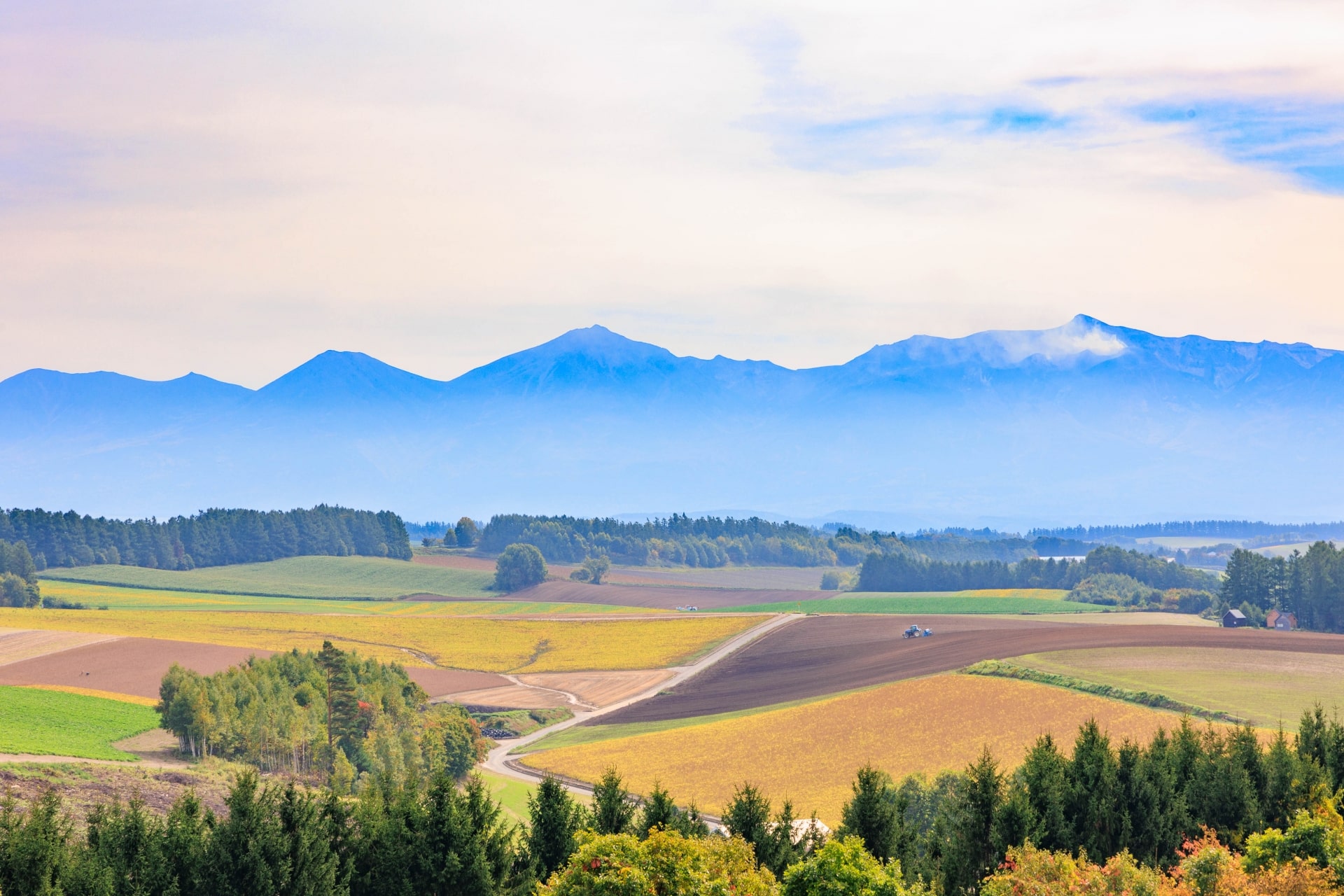 The Patchwork Road (パッチワークの路) is a road that extends between national highways 237 and 252, near Biei Town (美瑛町) in the central Hokkaido area.
This road runs through vast fields that produce different types of flowers and other types of crops. All the different colored fields and the paths that run through them make the scenery look like a gigantic patchwork.
Check out more about the Patchwork Road in the following article!
7. Unkai Terrace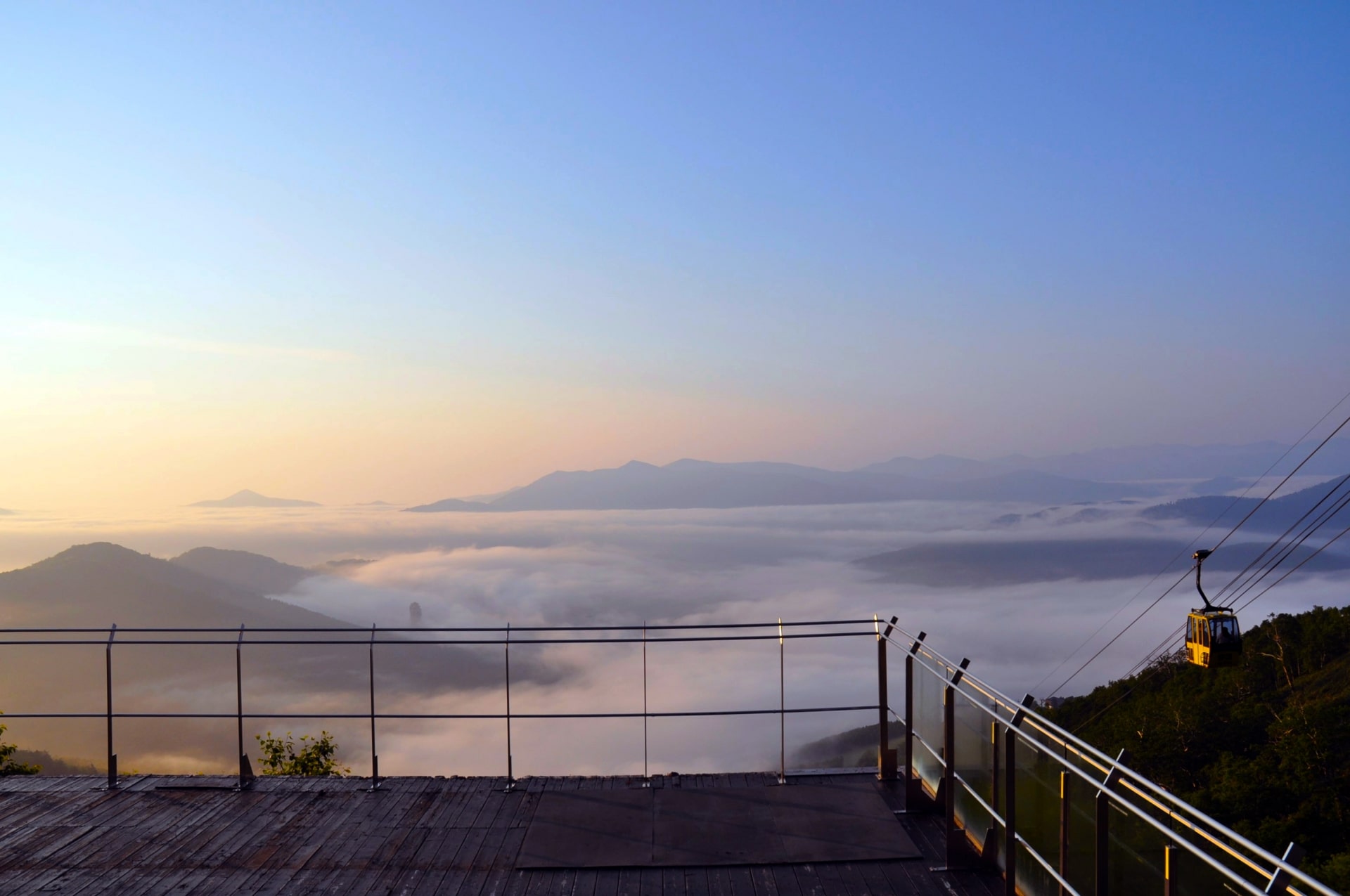 Unkai Terrace (雲海テラス) is an observatory spot located at an altitude of 1,080m where you can possibly see the Unkai (雲海) which is a sea of clouds that expand beneath you. Although not everyone has the luck to get to see this natural phenomenon, you can still enjoy the 210-degree panorama view of the central area of Hokkaido.
This place is run by Hoshino Resorts and there are seats, hammocks, and even a cafe that you can enjoy. The place is open between May and October. In wintertime, this is a popular ski resort.
▶ Hoshino Resorts Tomamu official website (summer): https://www.snowtomamu.jp/summer/
▶ Hoshino Resorts Tomamu official website (winter): https://www.snowtomamu.jp/winter/en/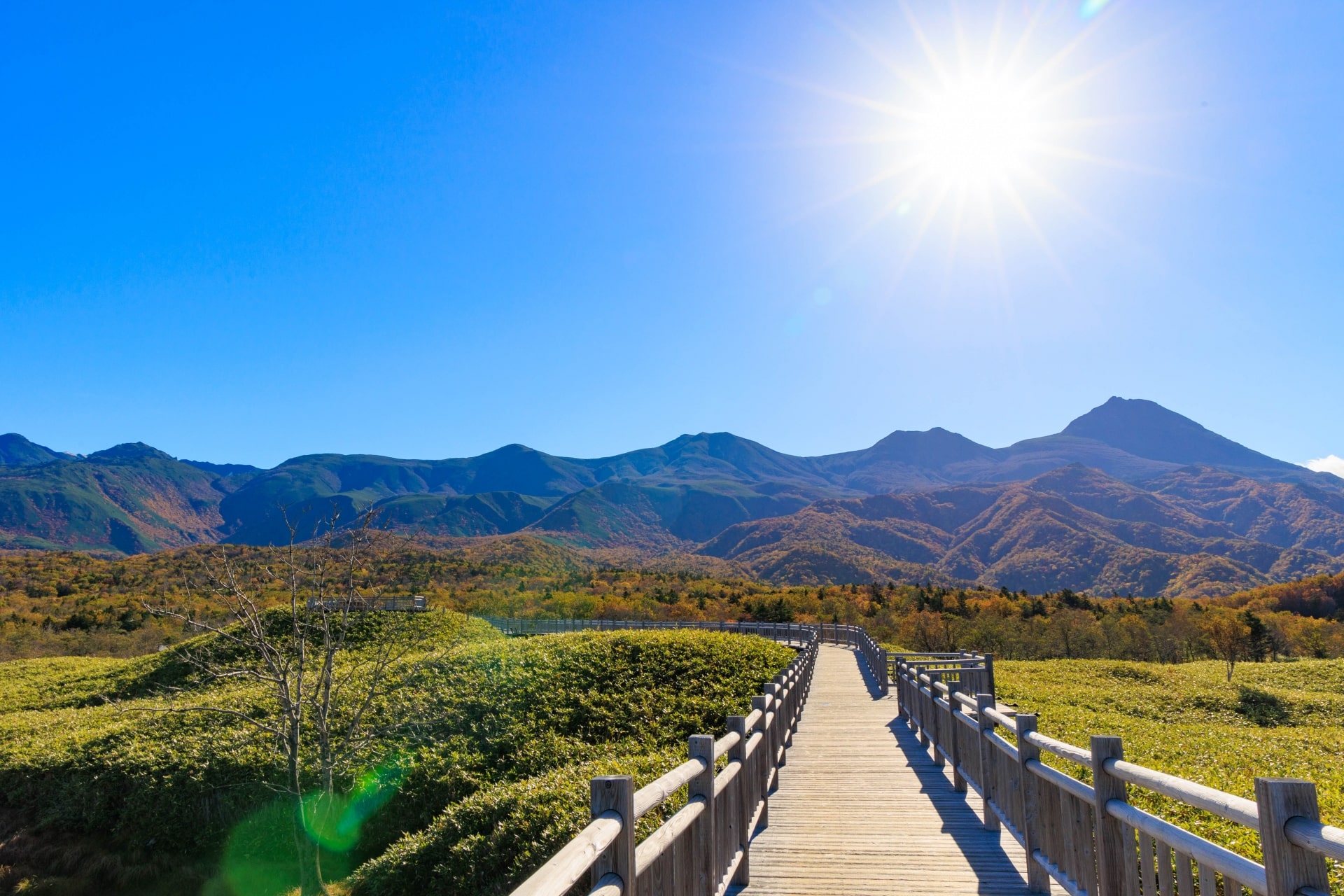 Next on our list of where to go in Hokkaido is one of Japan's world heritage, Shiretoko National Park (知床国立公園). It is located on the peninsula of Shiretoko, all the way to the eastmost part of Hokkaido. If you love nature and animals and great views, this is a place you should definitely check out.
The area of the park is about 61ha and you will find the popular Shiretoko Goko Lakes (知床五湖), natural hot springs, beautiful waterfalls, and many more natural breathtaking sceneries.
This is also an area where you won't want to miss out on seafood. Check out more about Shiretoko in the following article!
5. Blue Pond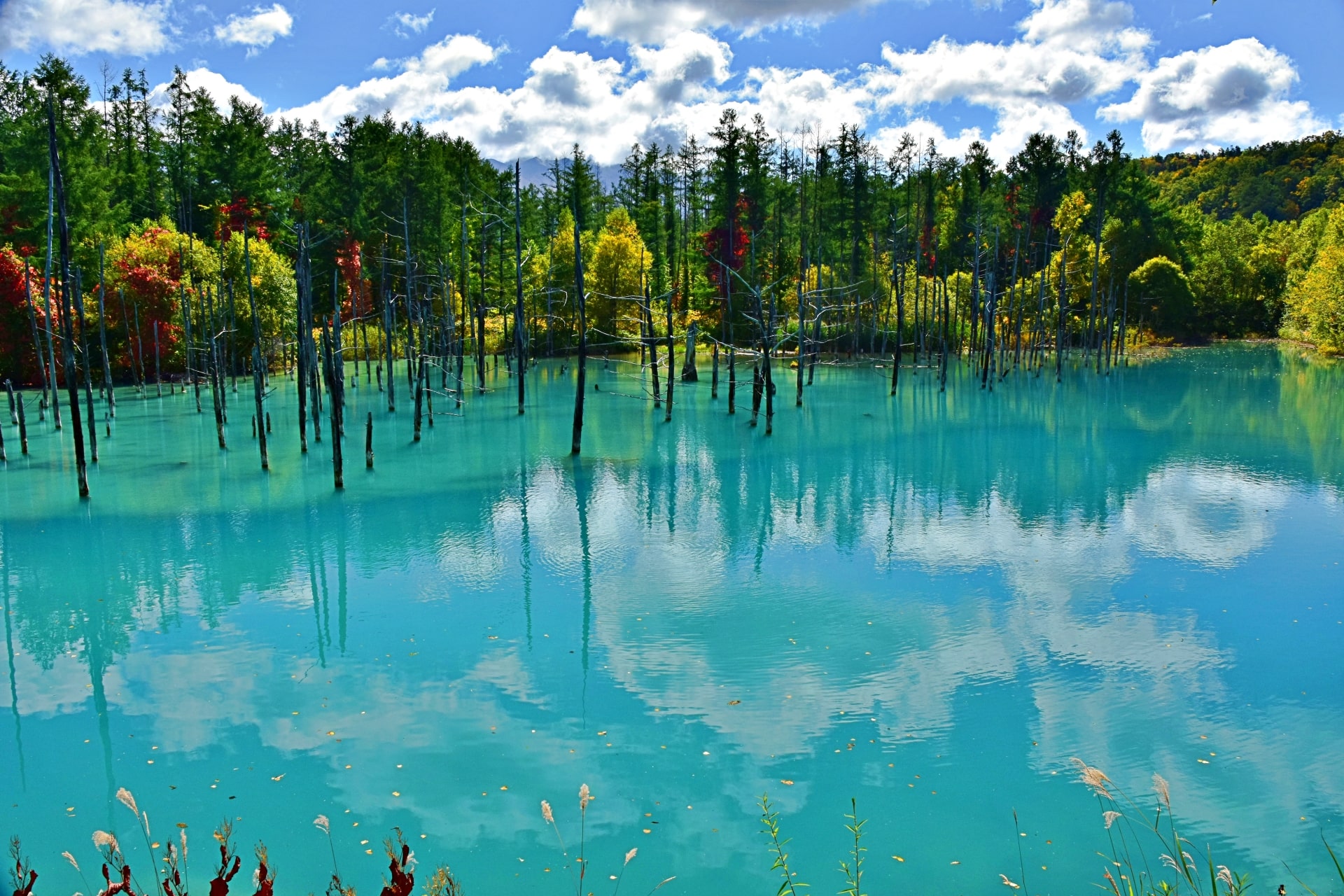 The Blue Pond (青い池) is a place that is growing in popularity located on the outskirt of Biei town. This place became popular quickly after its photo was used as one of the wallpaper selections for the MacBook Pro. The vivid blue color is generated due to a chemical reaction that occurs in the pond. The shade of blue will vary depending on the weather.
This place is also close to Furano, which is another popular town in Hokkaido. So if you happen to go to Furano or Biei, you may want to add this place to your list of spots to go.
▶ Biei Tourism official website: https://www.biei-hokkaido.jp/en/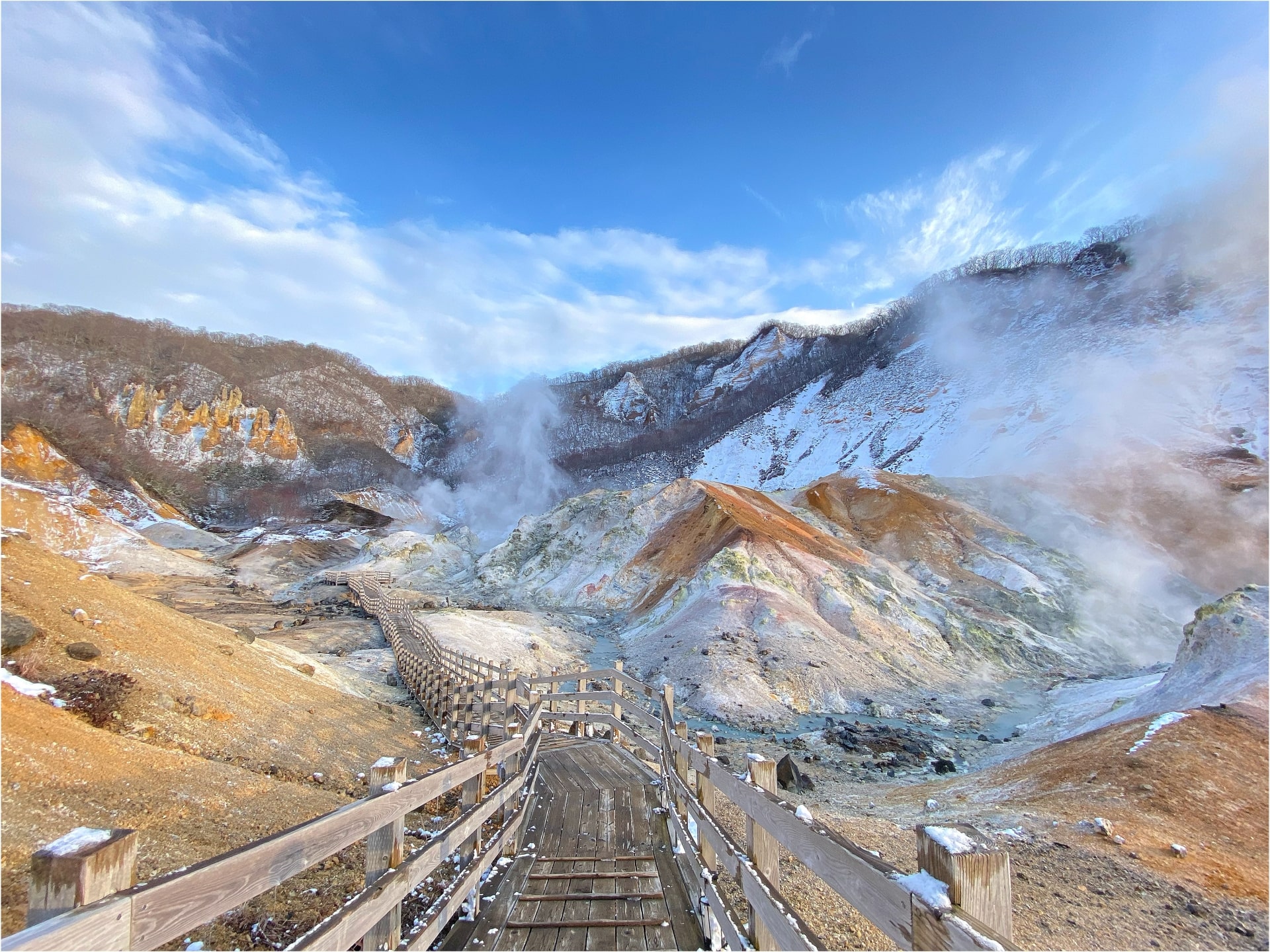 Out of the numerous popular Onsen spots located in Hokkaido, Noboribestu Onsen (登別温泉) is the most popular one of all. The Onsen here is popular for having 9 different types of natural hot springs, all said to have different benefits to your health.
Then there is the Noboribetsu Jigokudani (登別地獄谷) which is a crater (450m in diameter) created by the eruption of Mt. Hiyori. This is all part of Shikotsutoya National Park (支笏洞爺国立公園).
There's also a bear farm that you can visit nearby.
Check out more about Noboribestu Onsen in the following article!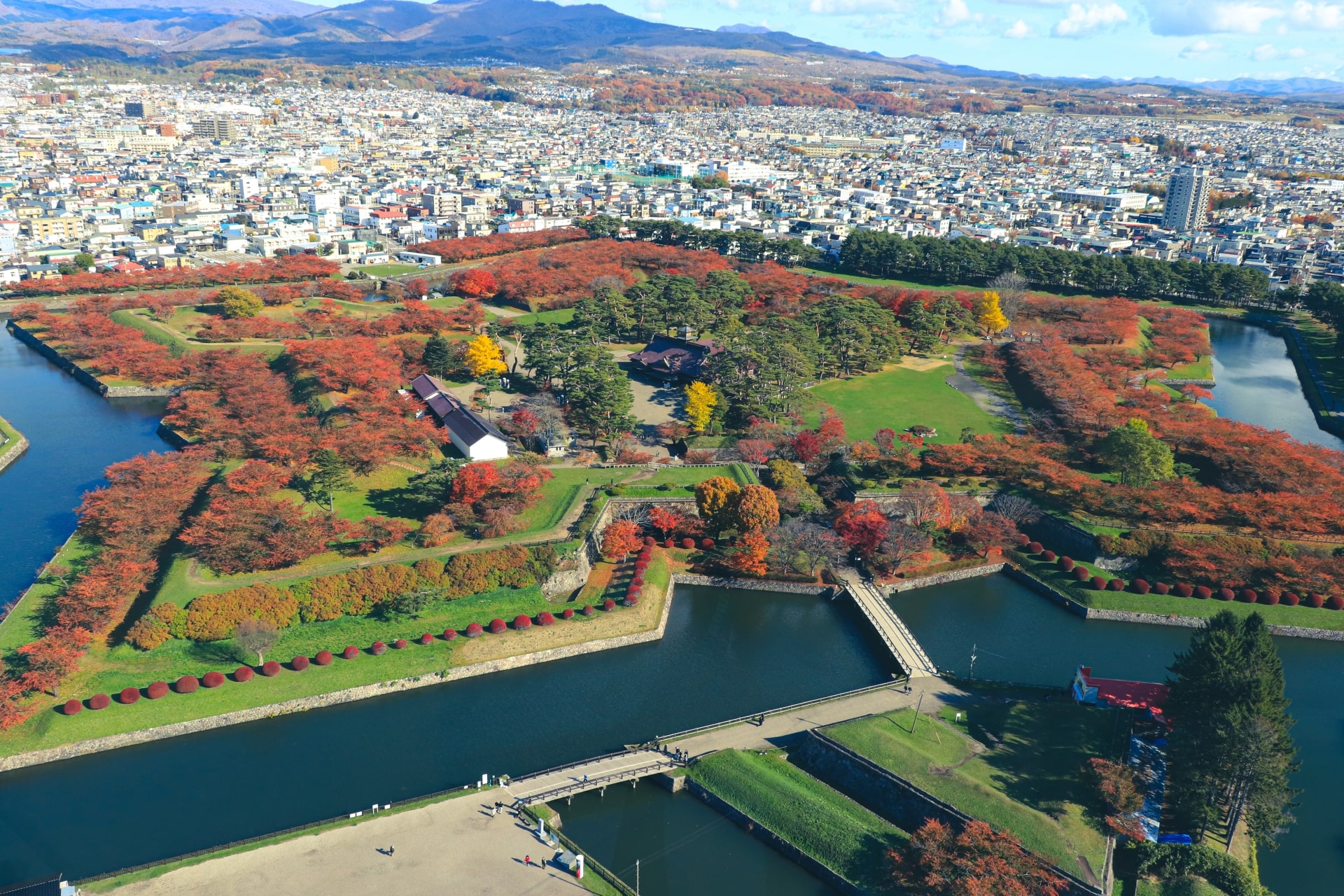 Hakodate City (函館市) is one of the largest cities in Hokkaido and is located on the south coast, just across the Tsugaru Strait from Aomori prefecture.
Hakodate is awesome and has many things to offer. From great food and historic sites to great observatory spots and a great Onsen area. All this makes Hakodate one of the most visited cities in Hokkaido.
Mt Hakodate is a small mountain located on the south side of the city that you can go by ropeway. The night view of the city is considered one of the best in all of Japan.
Check out more about Hakodate City in the following article!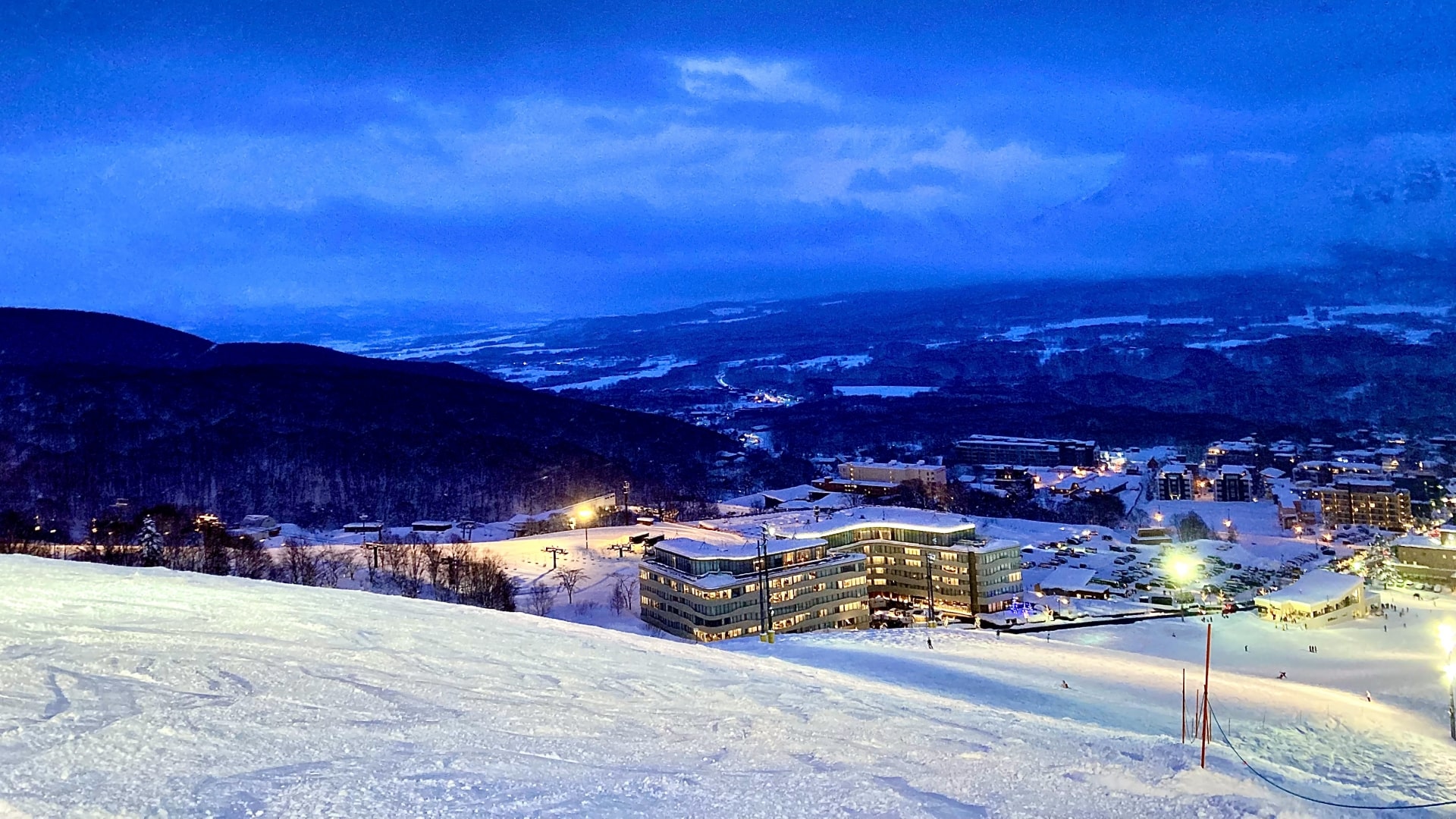 Niseko (ニセコ) is mostly famous for having one of the most popular ski resorts in the country. Ski and snowboard enthusiasts come from around the world to spend quality time here. It is a great place to ski not only because of its accessibility and mountain shape but also because there is an Onsen in this area. Actually, there are 15 hot spring sources.
But you should also know that Niseko is also popular during the other seasons. It is a place where you can enjoy the beauty of nature. You can come to do outdoor activities such as canoeing and trekking.
Check out more about Niseko in the following article!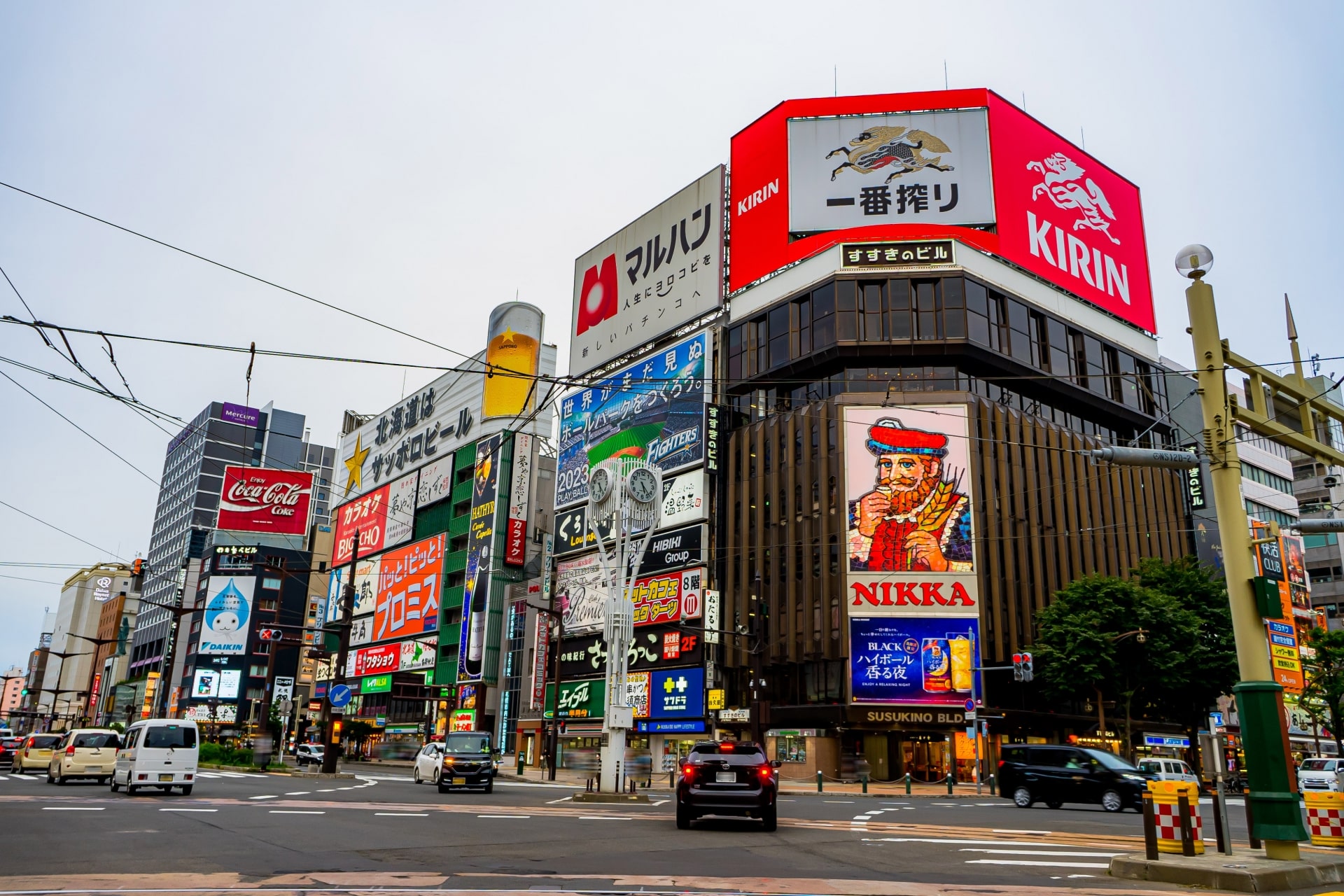 And lastly, we have Sapporo City (札幌市). Needless to mention, this is the largest city in all of Hokkaido, and by far so. It is easily accessible from New Chitose Airport, so this is most probably the first stop you will be making when you arrive in Hokkaido.
There is just so much to do here. There are historic sites such as the Sapporo Clock Tower, the Sapporo TV Tower, and the Former Hokkaido Government Office. There is also Susukino which is the biggest red-light district in Hokkaido.
In winter, there is also the Sapporo snow festival which is something you cannot miss out if you're there during winter.
Check out more about Sapporo City in the following article!
---
Check out the best places to visit in other popular areas in Japan!
▶17 Coolest Places to Visit in Tokyo
▶15 Best Places to Visit in Osaka
▶15 Best Places to Visit in Kyoto
▶15 Best Places to Visit in Okinawa
▽Subscribe to our free news magazine!▽

So, what did you think about this article? I hope it helped give you some new ideas for places to visit when you go to Hokkaido. If you enjoyed this article and want to read more about Hokkaido, check out our other pieces from the links below.
▽Related Articles ▽
▼Editor's Picks▼
---