5 Best Autumn Leaves Spots in Hokkaido
Best Places to See Autumn Leaves in Hokkaido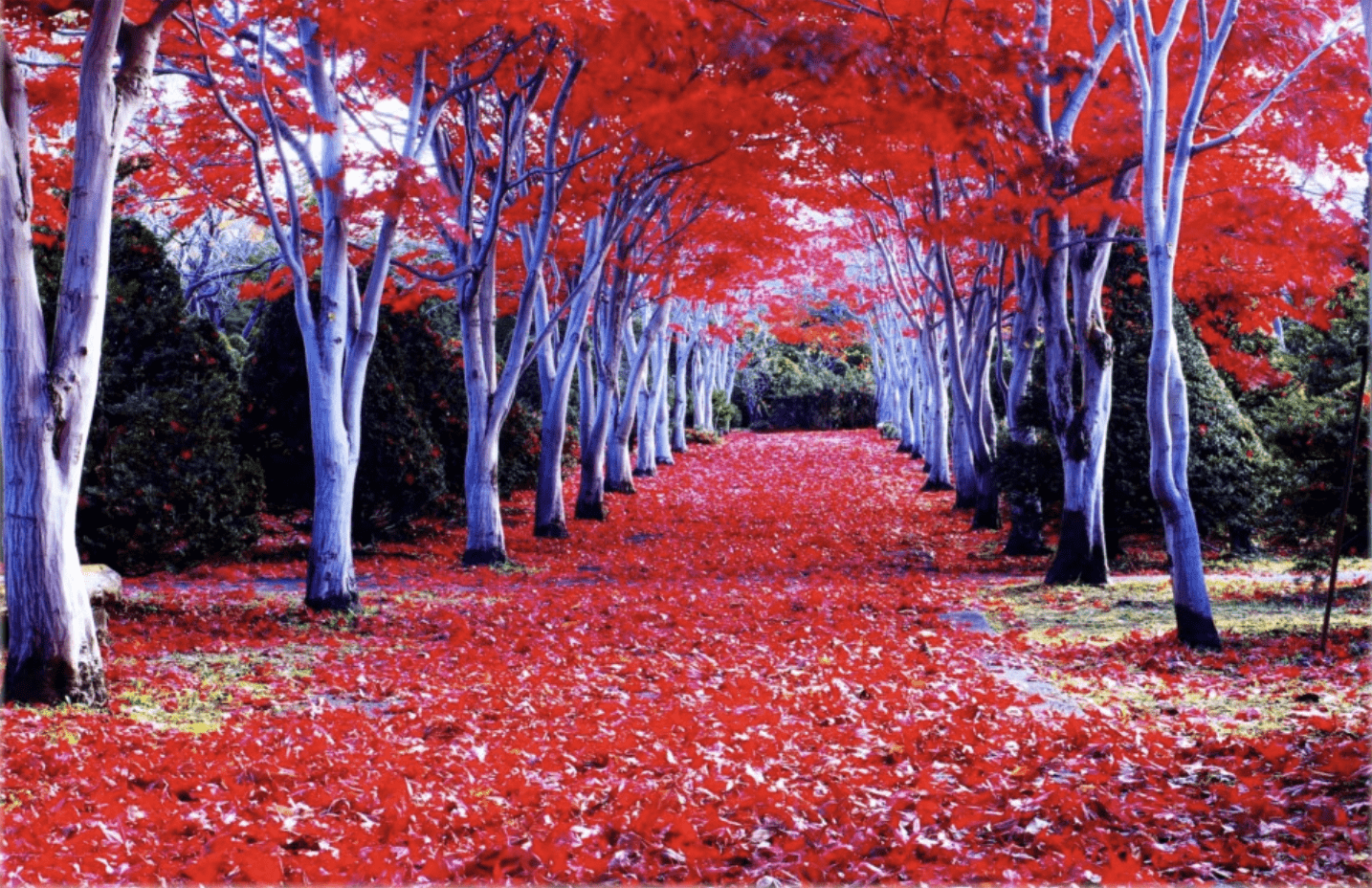 Let's catch the earliest autumn foliage in Japan! Hokkaido, the north-end of Japan is the first prefecture to welcome a coming of Autumn every year. Also the prefecture is rich in a vast nature and owns multiple national parks, which means it's a perfect choice to hunt beautiful autumn leaves. Today, I'm gonna introduce 5 spots in Hokkaido, which are especially recommended to visit during autumn 🙂 Let's enjoy first autumn leaves of the year before anybody else!!
---
1. Mt. Asahi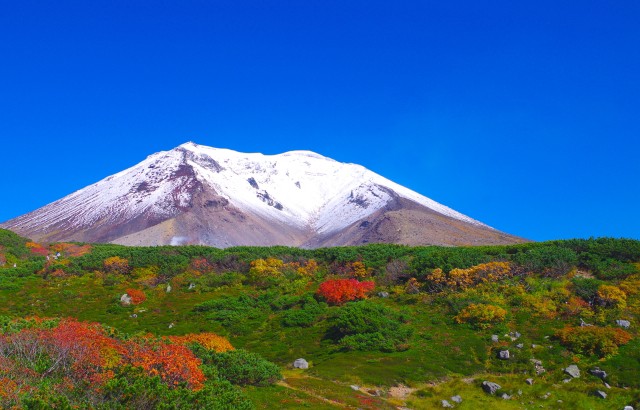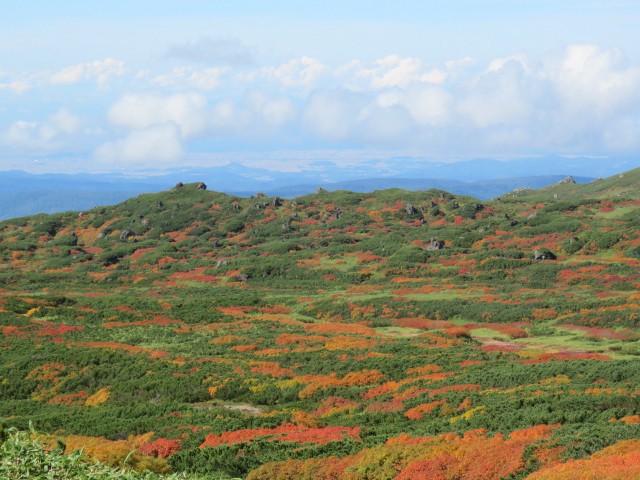 Mt.Asahi or Asahidake (旭岳) (2290 meters) is Hokkaido's highest mountain. It's located in a center of Hokkaido, Higashikawa town and it's a part of Hokkaido's biggest mountain range "Daisetsu-zan". It's usually the first spot in Japan to welcome autumn leaves in mid September while other parts of Japan are still summer. The mountain has several hiking trails with spectacular view spots.
Best time to visit: mid to late September
more info:
2. Jozankei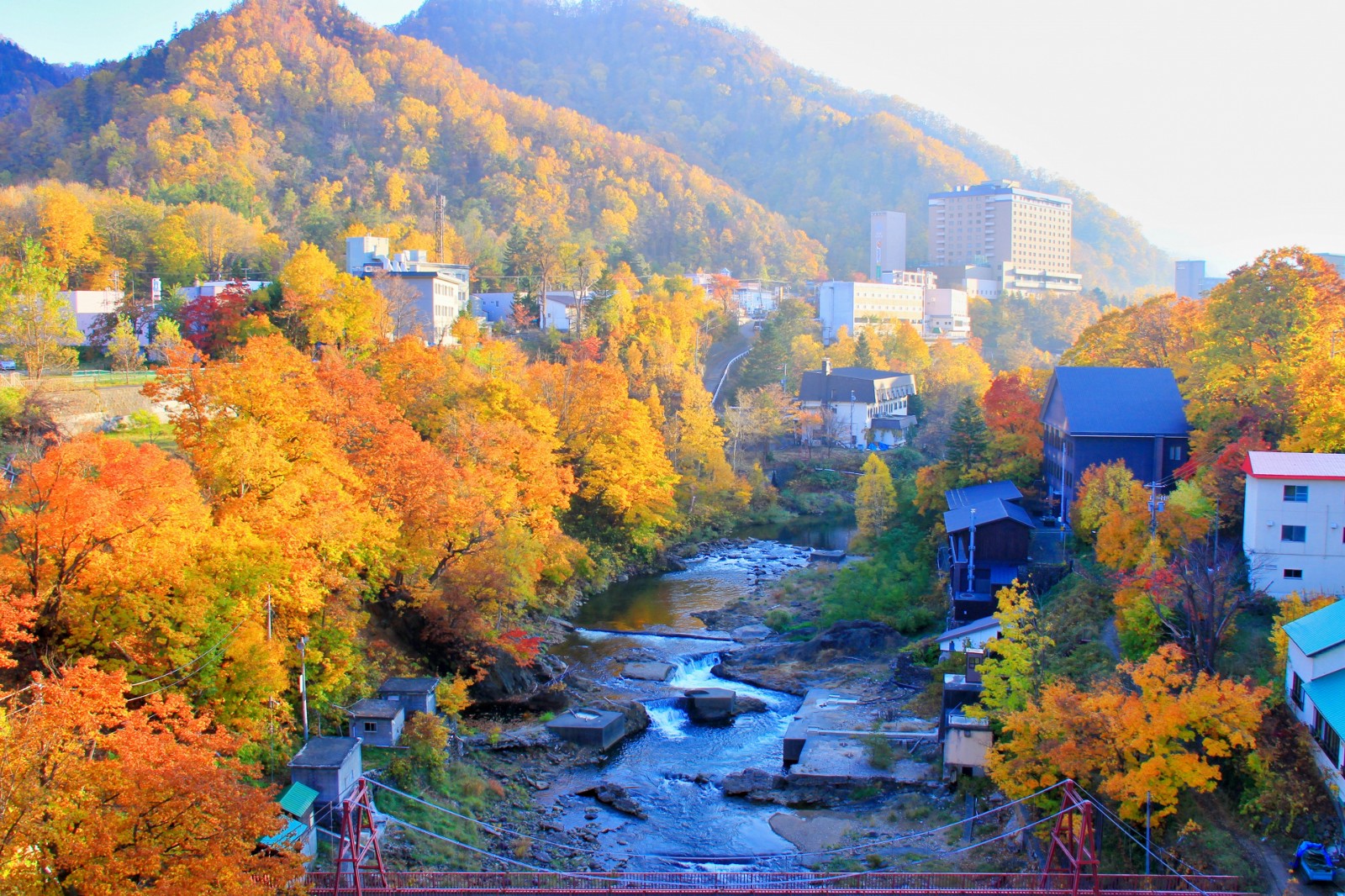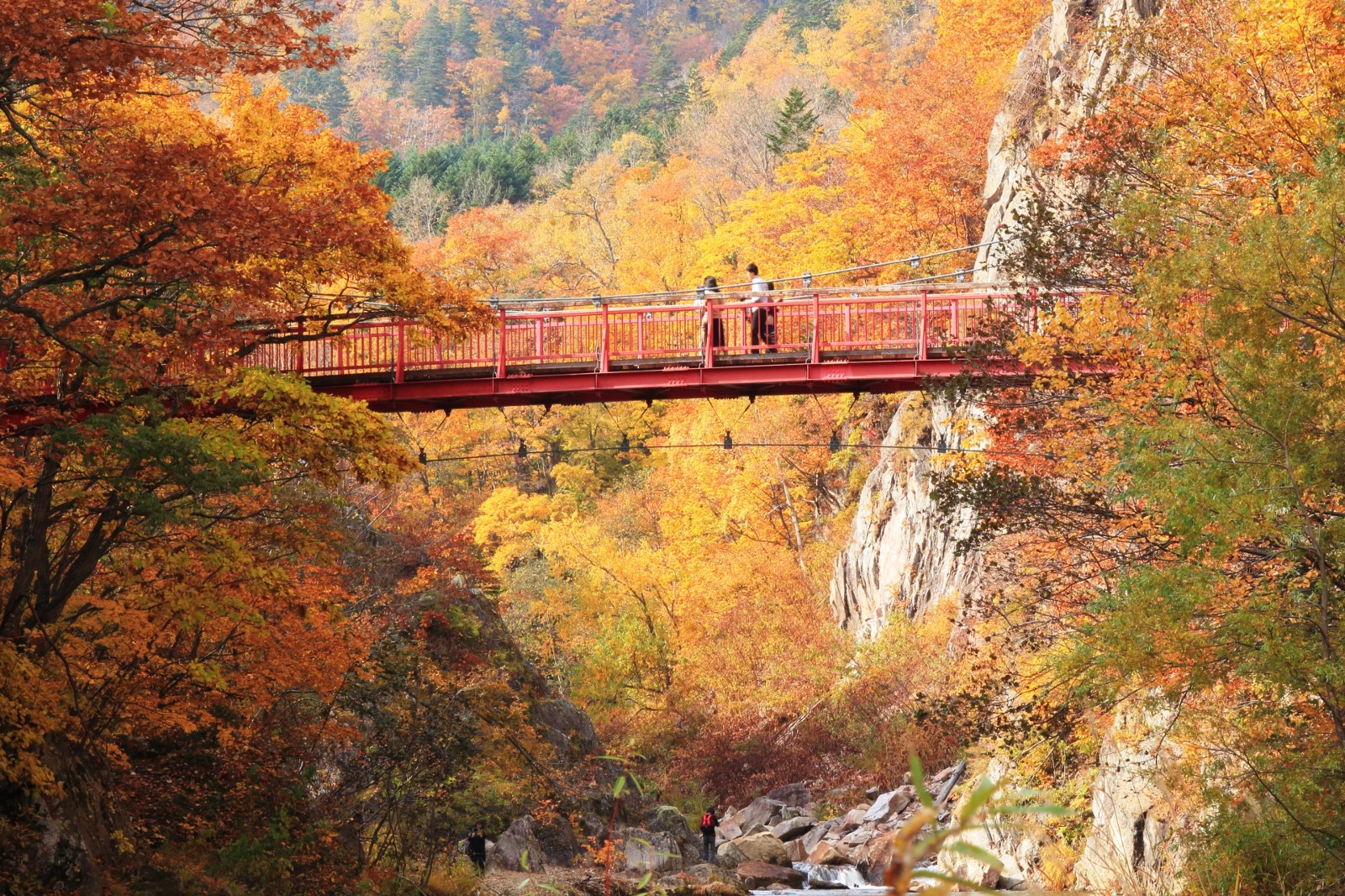 Jozankei (定山渓) is a famous onsen town in the southern Sapporo city. It's approx 1 hour away from the city center and a popular side trip destination. Along with Onsen resource, the place is known for the beautiful landscape of the valley, especially in autumn season. There are walking trails available by the river with several spectacular view spots.
Best time to visit: early to mid October
more info:
3. Onneto Lake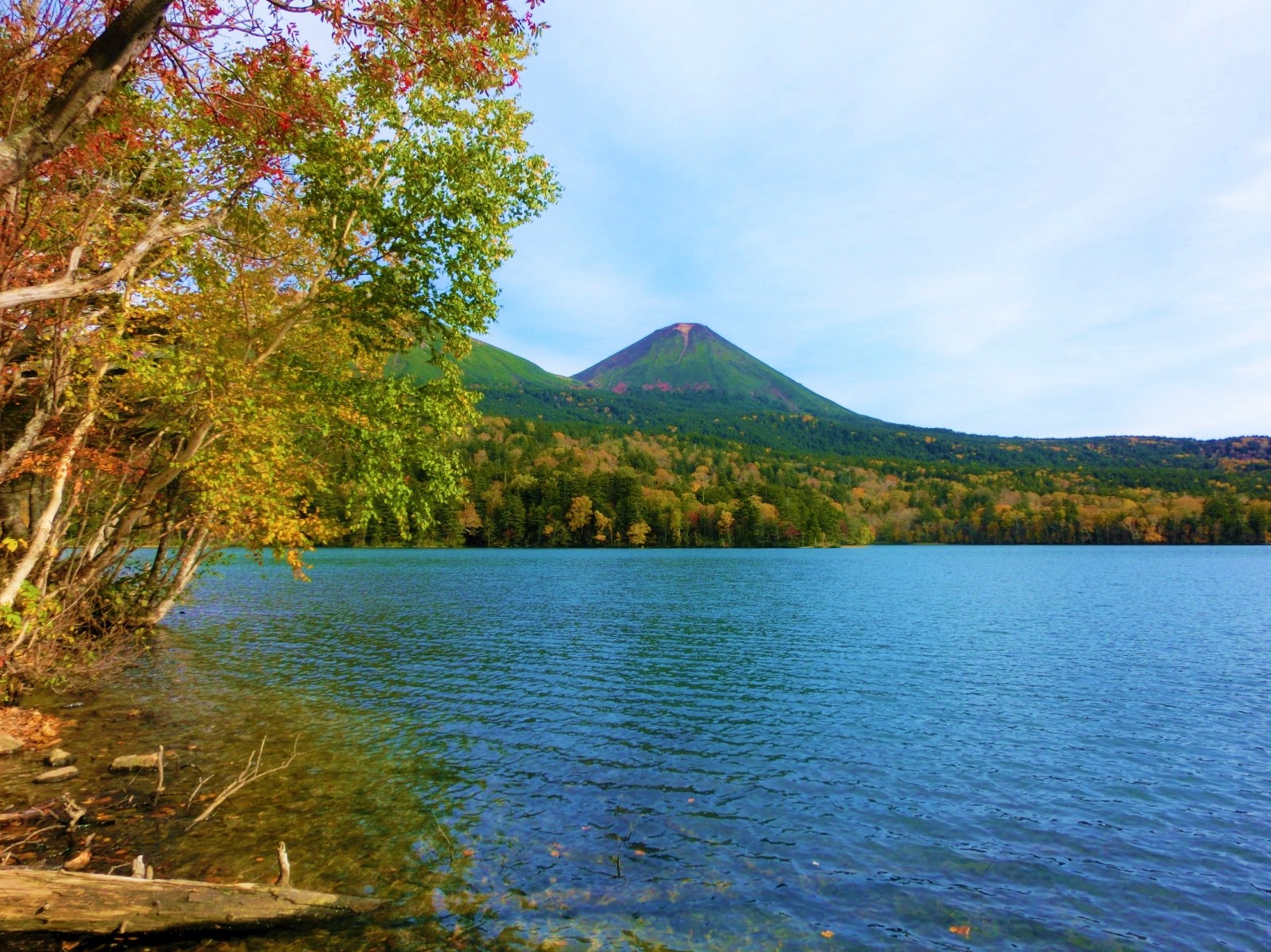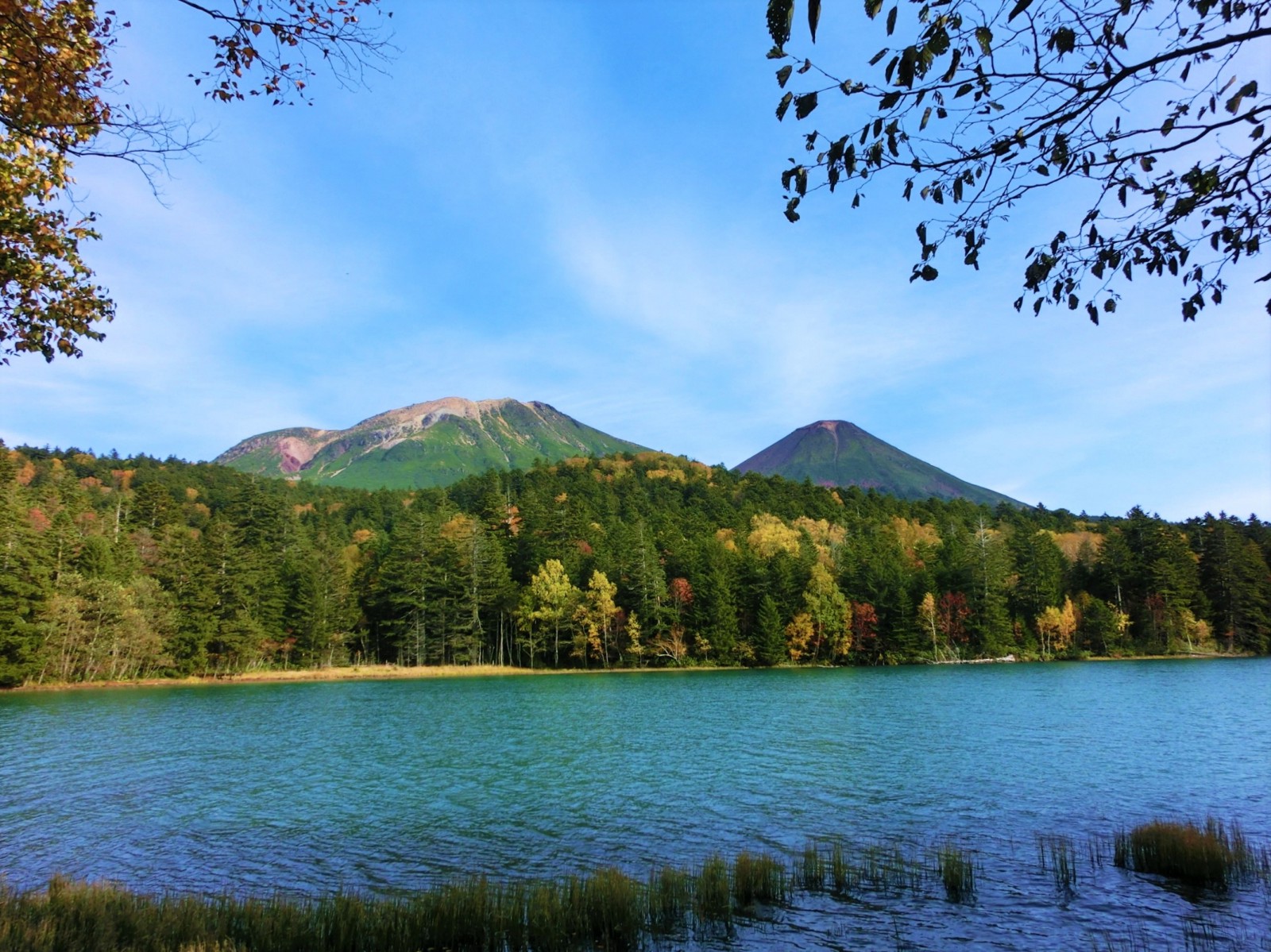 Onneto (オンネトー) is a freshwater lake situated within Akan National Park in eastern Hokkaido. The lake is often called "Five Coloured Lake" which changes colours itself depending on climates and seasons. Amazing contrast of the blue lake and colourful autumn leaves can be enjoyed from early to mid October. The lake has 4km walking trail which is a perfect for a autumn view hiking.
Best time to visit: early to mid October
4. Blue Pond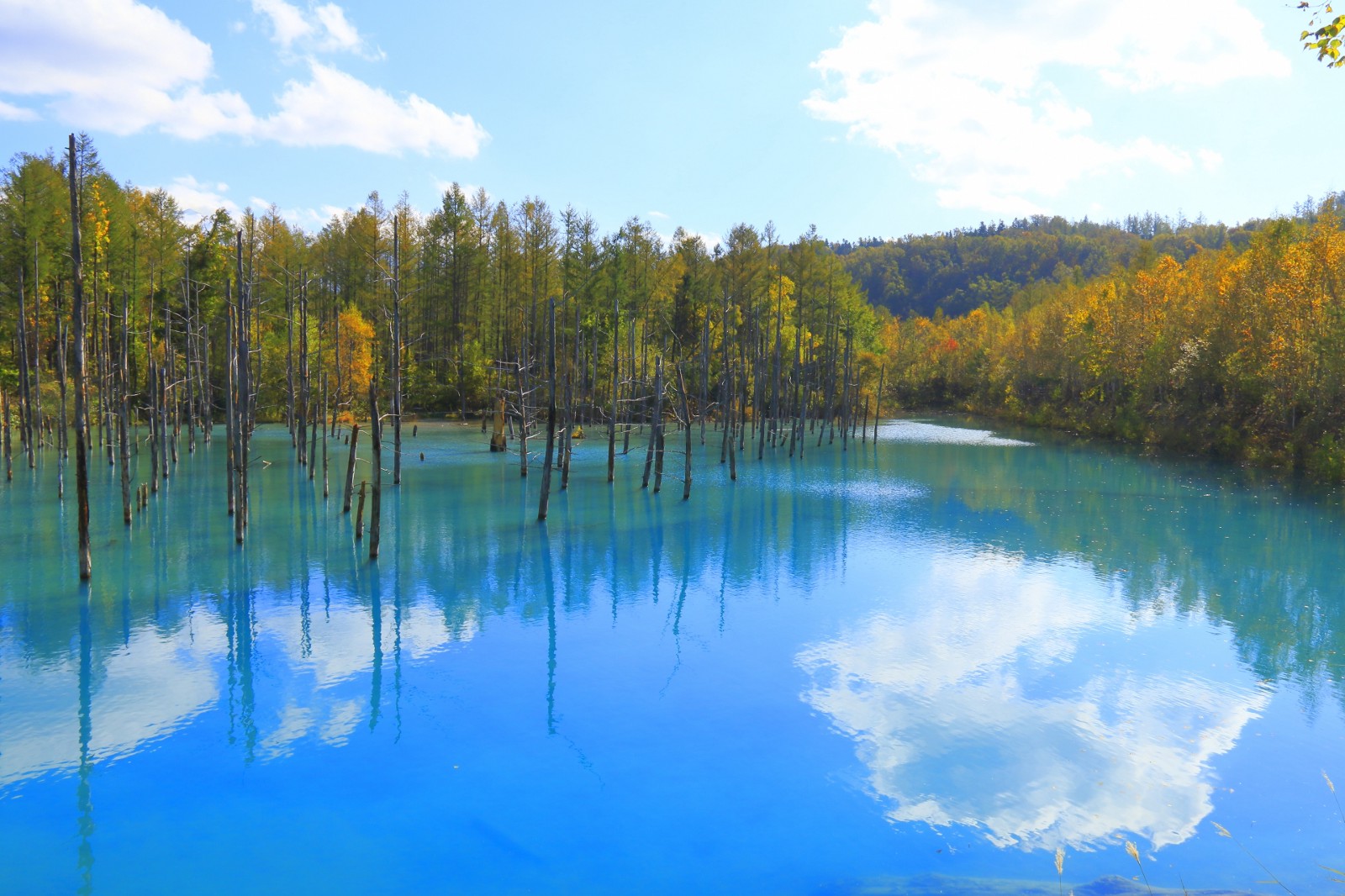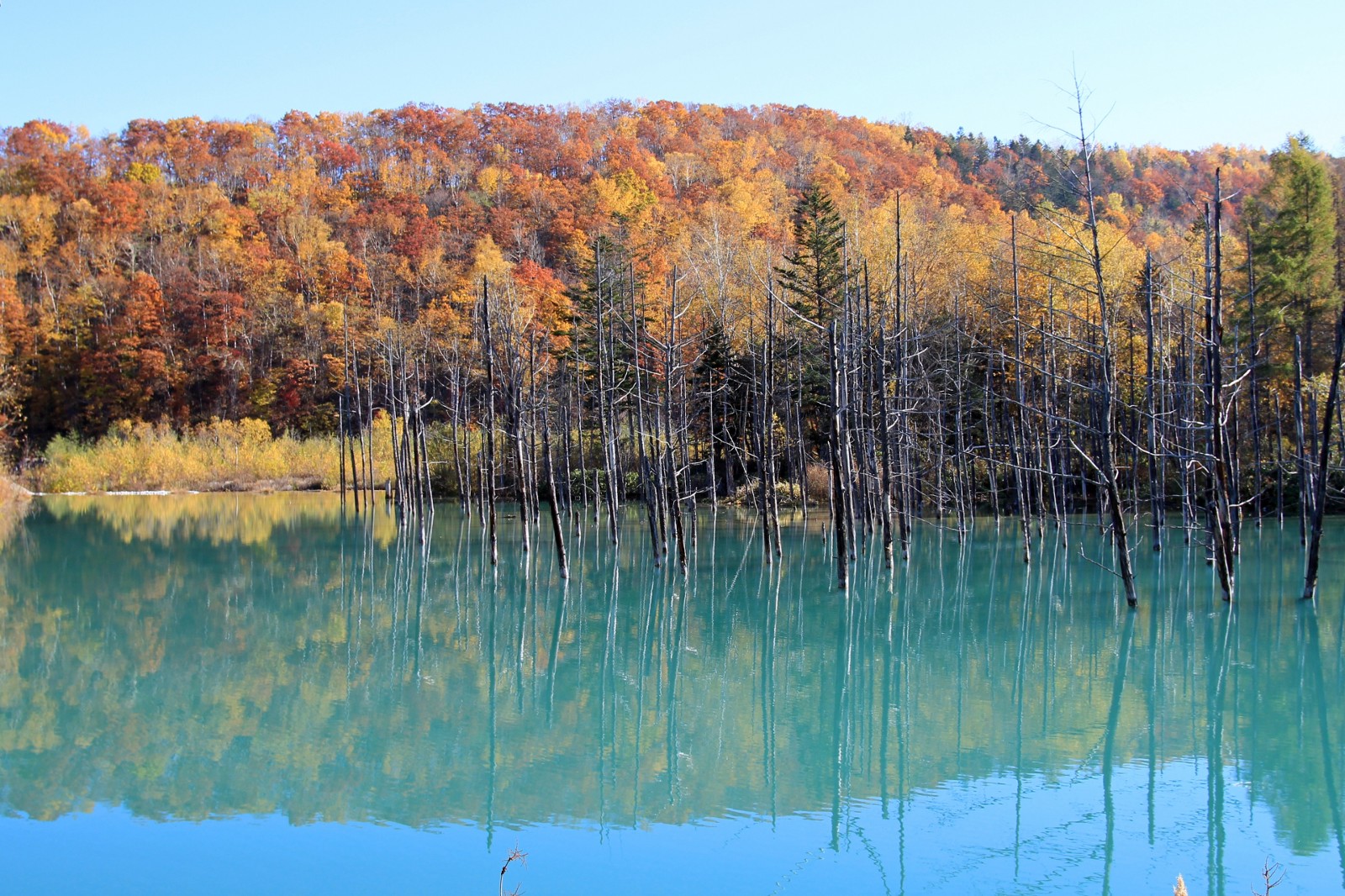 The famous scenic spots in central Hokkaido, Blue Pond (青い池) is recommended to visit all year around, but the beautiful contrast of deep blue water, white birch and yellow leaves can be seen on this time of year. Blue Pond is located near Biei Town (美瑛) ,which also offers amazing autumn landscape of golden coloured rolling hills and vast fields.
Best time to visit: late September to early October
more info:
5. Hiraoka Jugei Center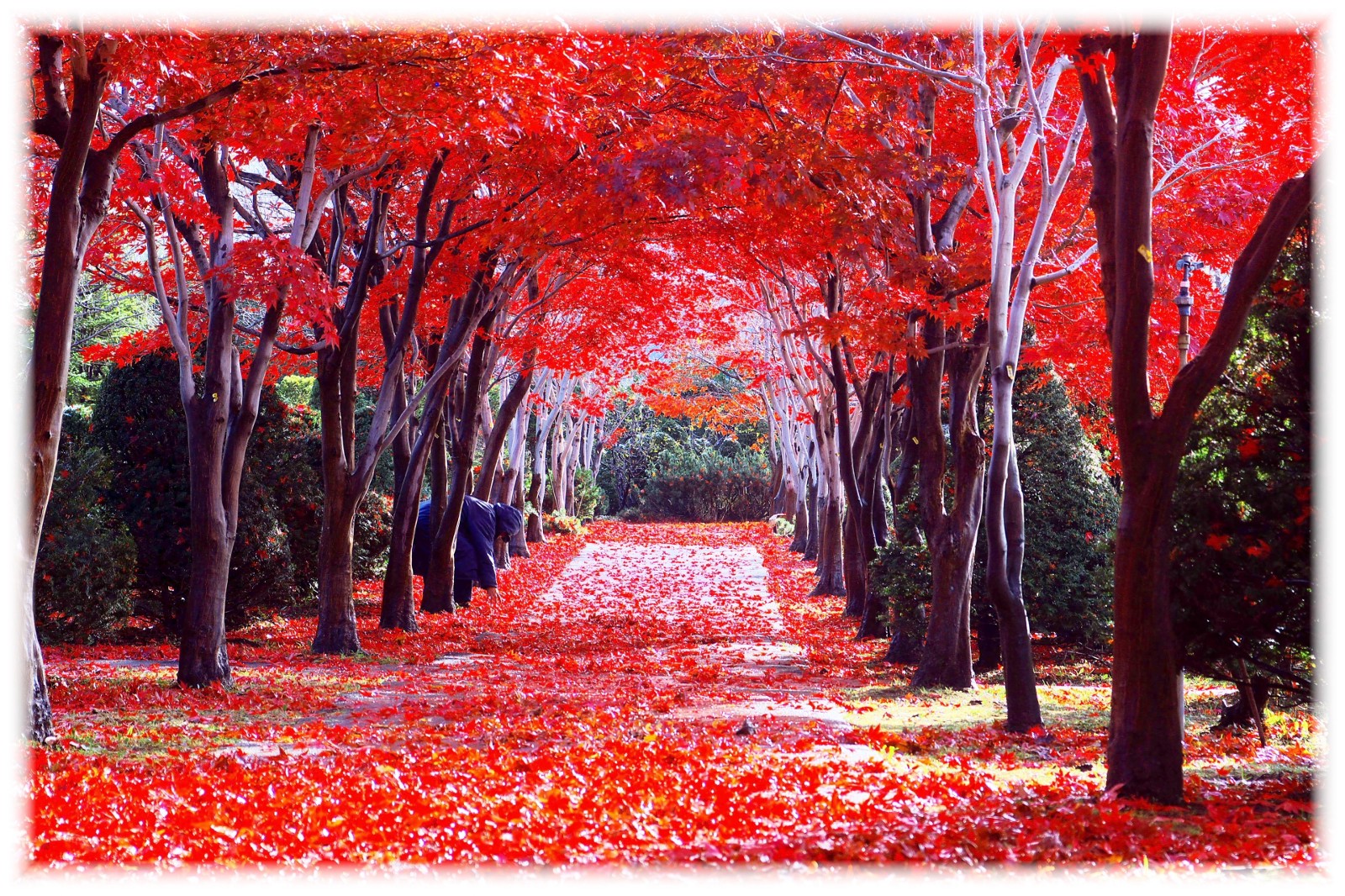 Hiraoka Jugei Center (平岡樹芸センター) is a botanical garden located in the capital city, Sapporo, and in the vast space of 2.9 ha, there are thousands of various plants flourish through the year. The garden is hugely popular during autumn, and is best known for over 700 maples and the 150 m arcade made with lines of bright red Japanese maple trees.
Best time to visit: late October to early November
---
Looking for more autumn leaves spots in Japan?? Then check these articles below, introducing most beautiful autumn foliage scenery in Japan 😉
▽ Related Articles▽
▼ Editor's Picks ▼
---