Jozankei Onsen: OnsenTown with Lots of Nature in Hokkaido
Things to do around the town of Jozankei hot springs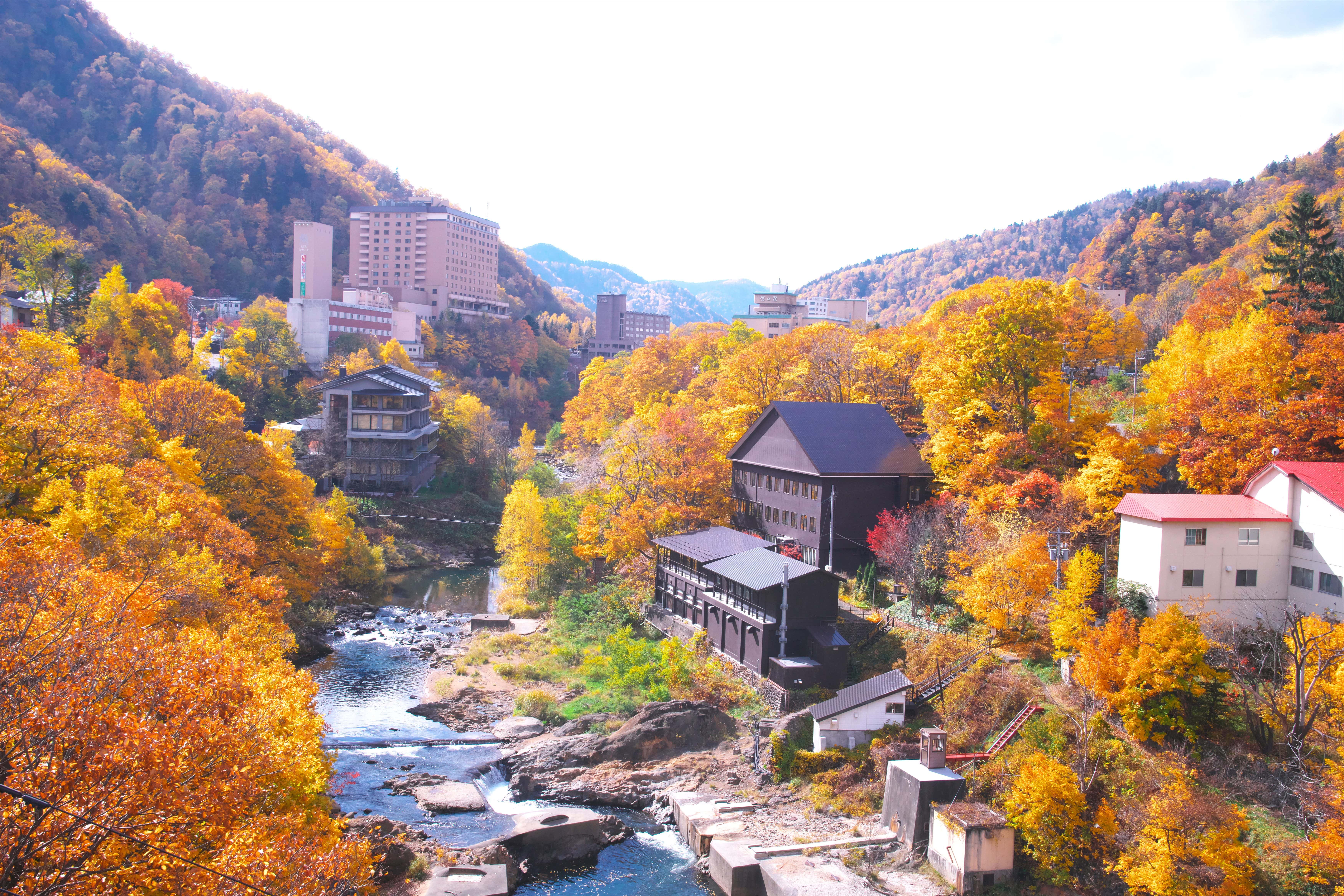 Jozankei Onsen (定山渓温泉) is a hot spring town located in the foot of a range of canyons known as Jozankei, just about one hour away from Sapporo. The place is filled with history, culture, and nature that will enrich your Onsen experience.
*Please note that this article contains affiliate links.
---
Although very popular among the Japanese, it is relatively one of the lesser-known Onsen towns by foreign visitors. The town is surrounded by huge and beautiful gorges and seems very distant from civilization. It is hard to imagine this place is just one hour away from Sapporo city.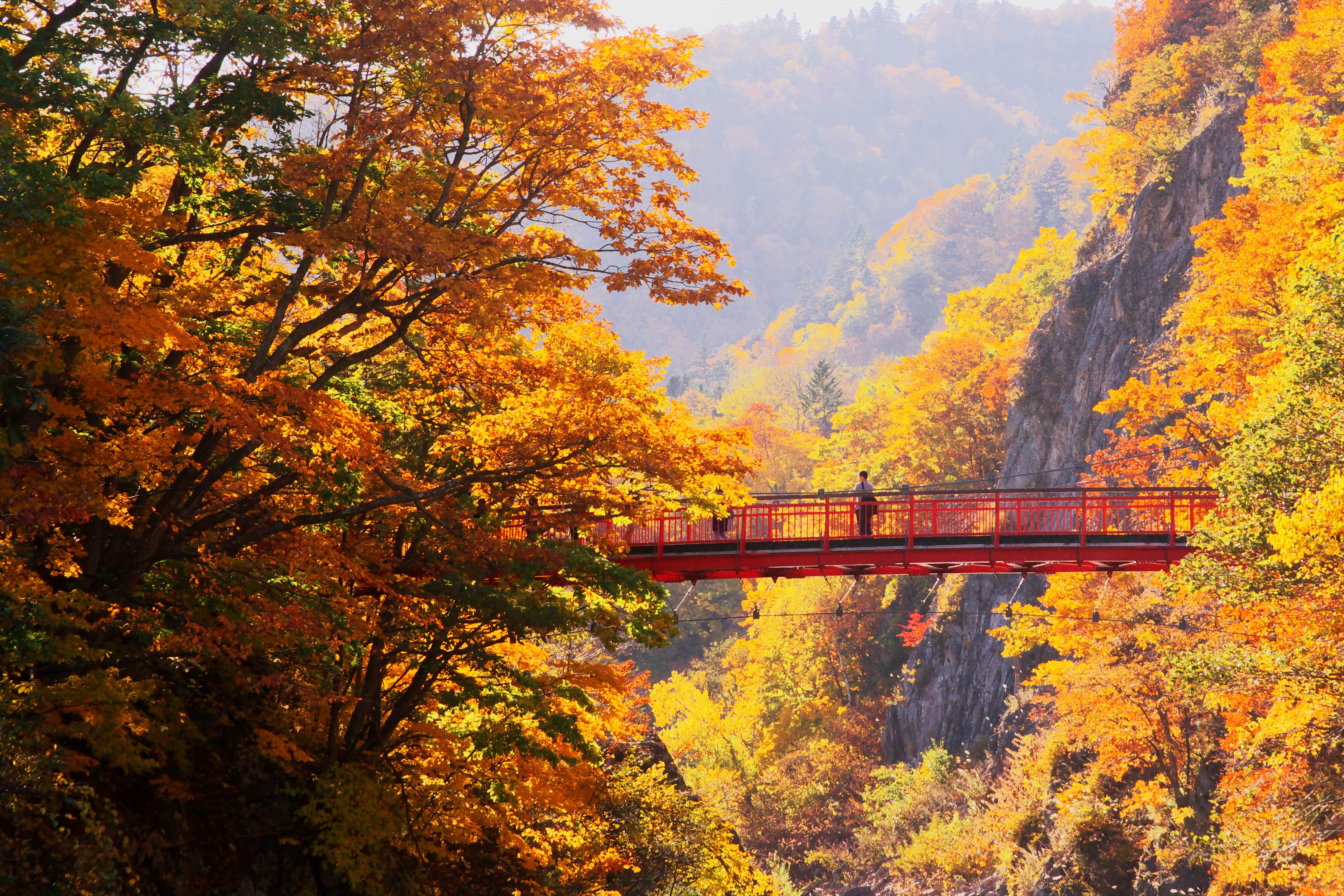 The name "Jozankei" comes from the discoverer of the hot spring about 150 years ago. Miizumi Jozan (美泉定山) was a Zen monk from the south-west region of Japan that traveled to Hokkaido to spread the Soto Zen teachings. He discovered the source of the thermal spring water, and afterward the area was named after him.
It is said that this hot spring water has 56 sources that spread across the Toyohira River (豊平川). The hot spring water here has neutral ph and contains sodium, which is one of the most popular hot spring water types in Japan. It is said that this type of hot spring water helps to improve blood circulation and is good for those who are anemic.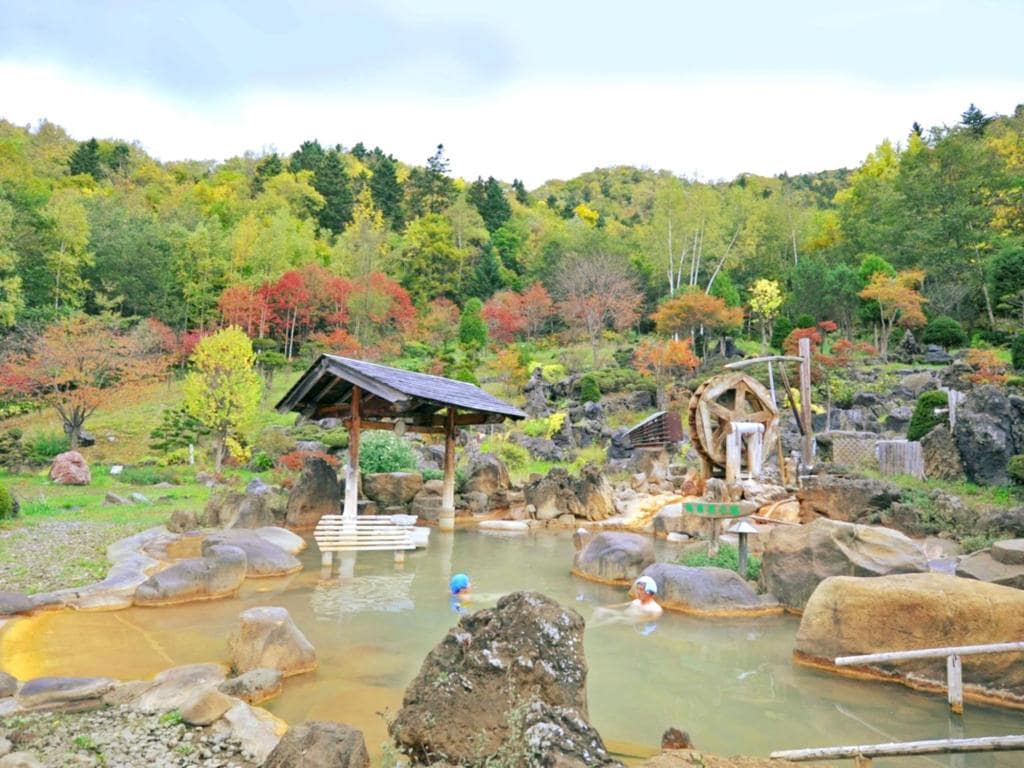 What makes this Onsen town attractive is the astounding view of the gorges that surround the town. The vegetation changes colors depending on the season, being especially breathtaking during autumn and winter. You can enjoy these sceneries from the outdoor hot spring baths or you could also walk around the many trecking paths and explore the deeper parts where you can find numerous waterfalls. If the time is right, you can also navigate down the Toyohira River by canoe.
But that doesn't mean there's nothing to do during other seasons. There's a golf course opened from spring to autumn and there's a ski resort for the wintertime.
※Note that autumn in this area is earlier than other places in Japan, being between late September and early November.
Other than enjoying the hot spring baths and nature, there are several interesting places you can visit near the town.
Jozankei Shrine (定山渓神社) is the southmost Shinto Shrine of Sapporo. The white Torii at the entrance contrasts beautifully with the surrounding nature during autumn and in winter (February) there is an event called "Jozankei Onsen Snow Light Path" where they lit hundreds of candles on the snow.
Iwato Kannondo (岩戸観音堂) is an unconventional Buddhist Temple that seems small at first sight but actually is connected to a cave that is about 120m deep. Both Jozankei Shrine and Iwato Kannondo are said to be places charged spiritually, and because of this have become famous landmarks.
You can also go visit Houheikyo Dam (豊平峡ダム) which is just 15 minutes away by bus from the town. This is also a popular site where you can enjoy the breathtaking view composed by the dam and nature. If you're lucky, you can see how the water is discharged.
If you're considering visiting Jozankei Onsen, we would like to recommend the following two hotels for you.
Jozankei Daiichi Hotel Suizantei is a high-class Ryokan-style hotel where you can choose between a Japanese style room or a Western-style room. Besides the usual hot spring baths, there are also rooms that include a private hot spring bathtub.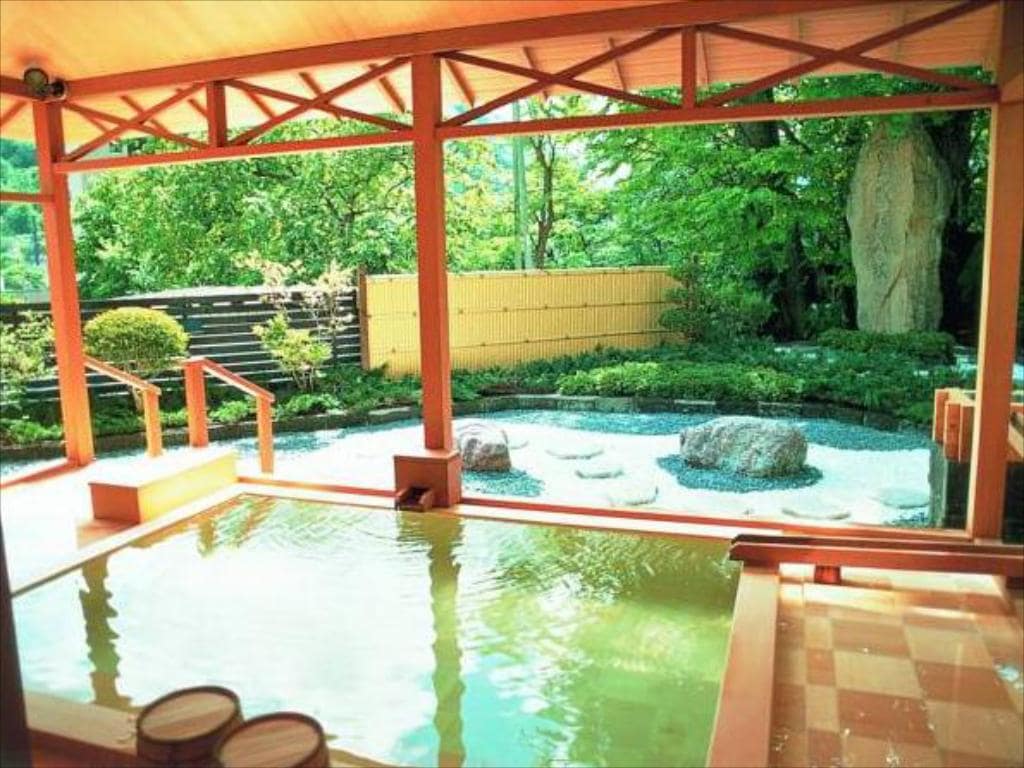 <<Book "Jozankei Daiichi Hotel Suizantei" at the best price!!>>
The second recommendation we have is Jozankei View Hotel. This is a more reasonably priced hotel that is suited for both large and small groups.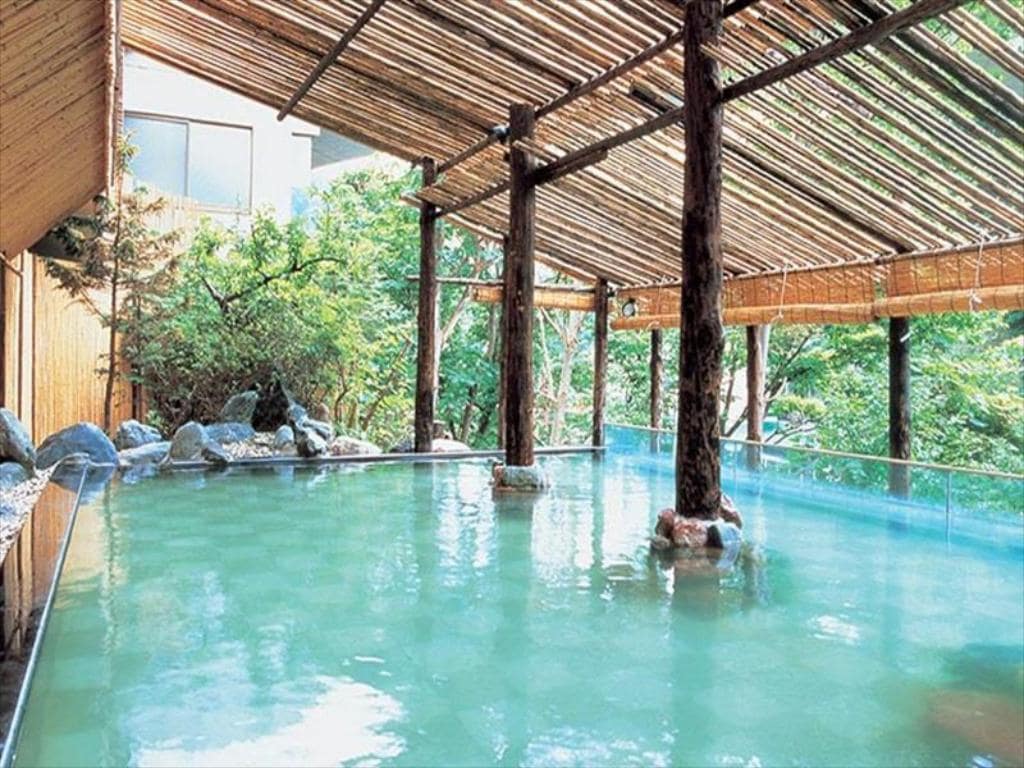 <<Book "Jozankei View Hotel" at the best price!!>>
Or, if you want to search for more options, check the link below!
<<Check for more hotels in Jozankei Onsen!!>>
※Important Note: Even though there are Onsen that are starting to allow people with tattoos, this is still a minority. We recommend you ask and make sure before making reservations.
AREA MAP: https://goo.gl/maps/bwx4y1d5GaHbE8ZE6
---
For more things to do in Hokkaido, Check these articles!
▽Related Articles▽
▼Editor's Picks▼
---