7 Best Onsen in Hokkaido
Where to find the best hot spring towns of Hokkaido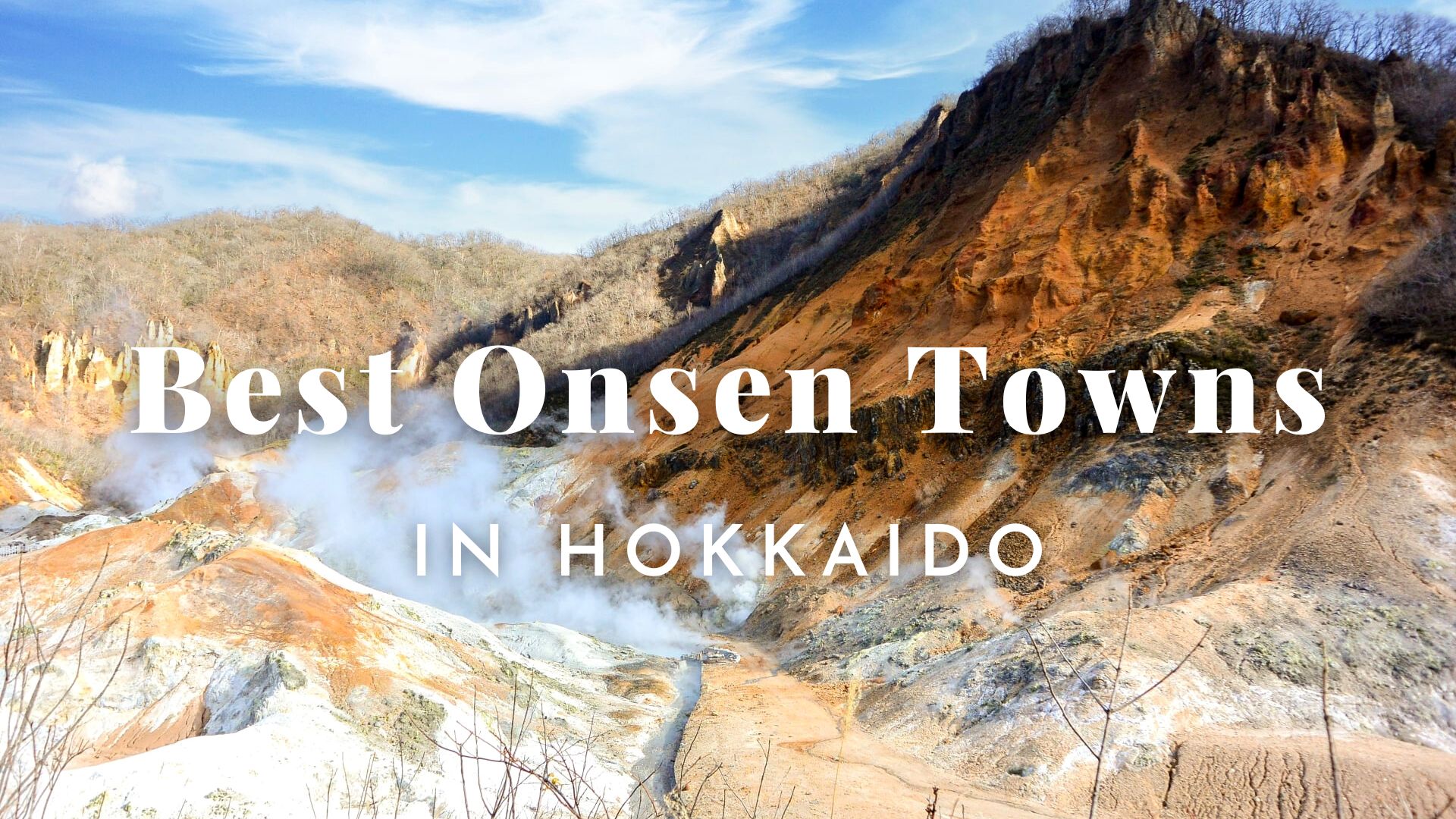 Are you an Onsen enthusiast? Going to a rural area, staying at a Ryokan, and bathing in the hot spring baths is one of the Japanese ways of enjoying a trip. Foreign visitors are also adopting this way of traveling within Japan, and it is becoming popular with time.
One of the most popular areas when it comes to Onsen is Hokkaido. Hokkaido is mostly popular among foreign visitors for its wintersports resorts, snow festivals, and national parks. But for the Japanese, it is equally popular for its Onsen towns. Since Hokkaido is so vast in size, you will be able to find many different types of hot spring water.
Here, we will introduce to you 7 of the best Onsen in all of Hokkaido.
If you love Onsen trips, you don't want to miss this!
---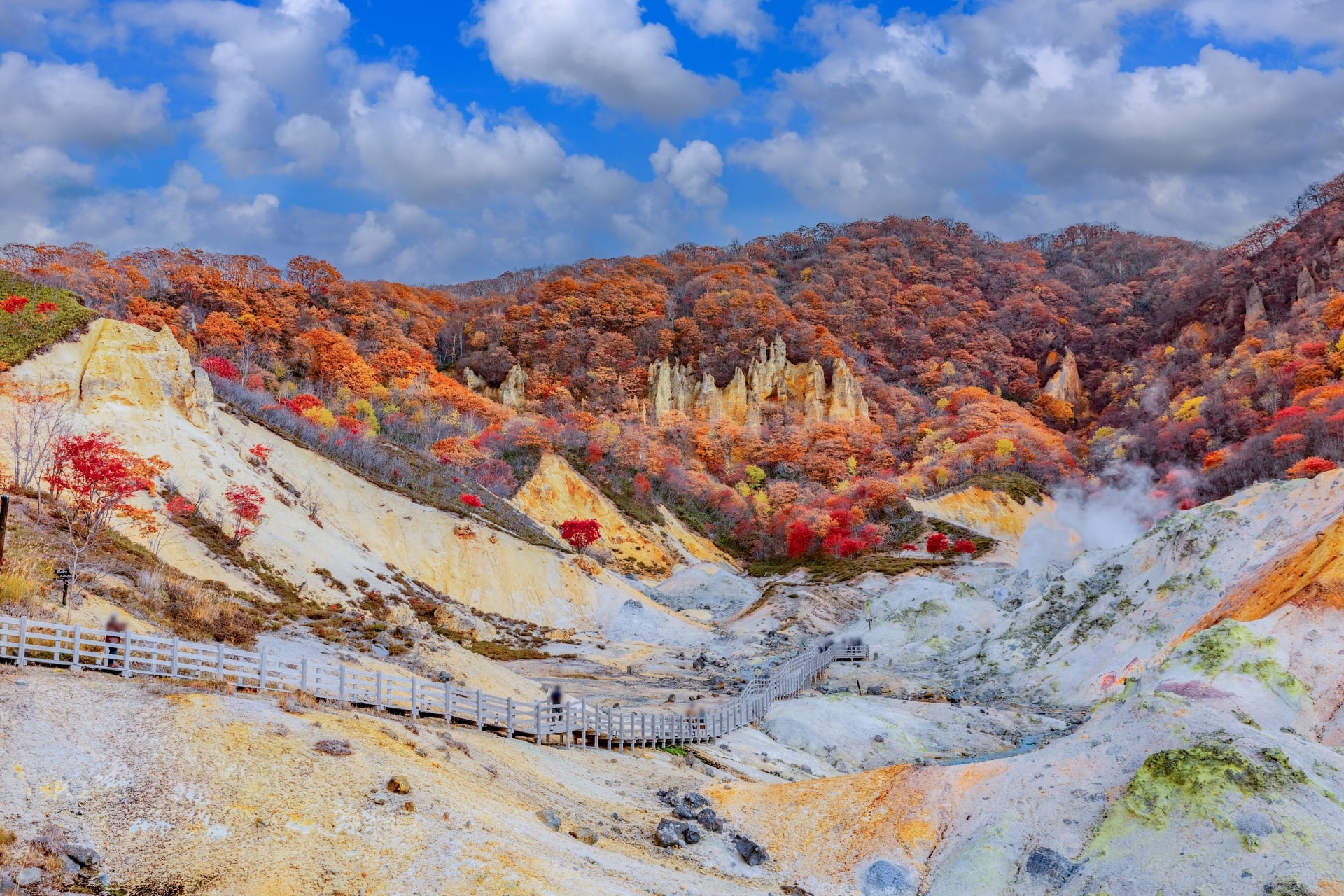 Noboribetsu Onsen (登別温泉) is one of the best known hot spring towns not only in Hokkaido but also in all of Japan, attracting both Japanese and foreign visitors. If you are an Onsen enthusiast and thinking to enjoy various Onsen around Japan, then this is one of the places you don't want to miss.
Reasons for its popularity include that there is a lot of nature surrounding the area and is easy to access from Sapporo and New Chitose Airport. Another reason why Noboribetsu onsen is popular is that the town is rich in hot spring waters, having 9 different types. Each hot spring water type has its own properties and effects.
Besides enjoying the hot spring baths, there is a lot that you can do in Noboribetsu. The most popular landmark is Jigokudani (Hell Valley) where you can walk around and see the source of the thermal spring waters along with beautiful nature. Besides Jigokudani, you can also find near the town of Noboribetsu an aquarium, a horse park, a bear park, and even an Edo-period theme park!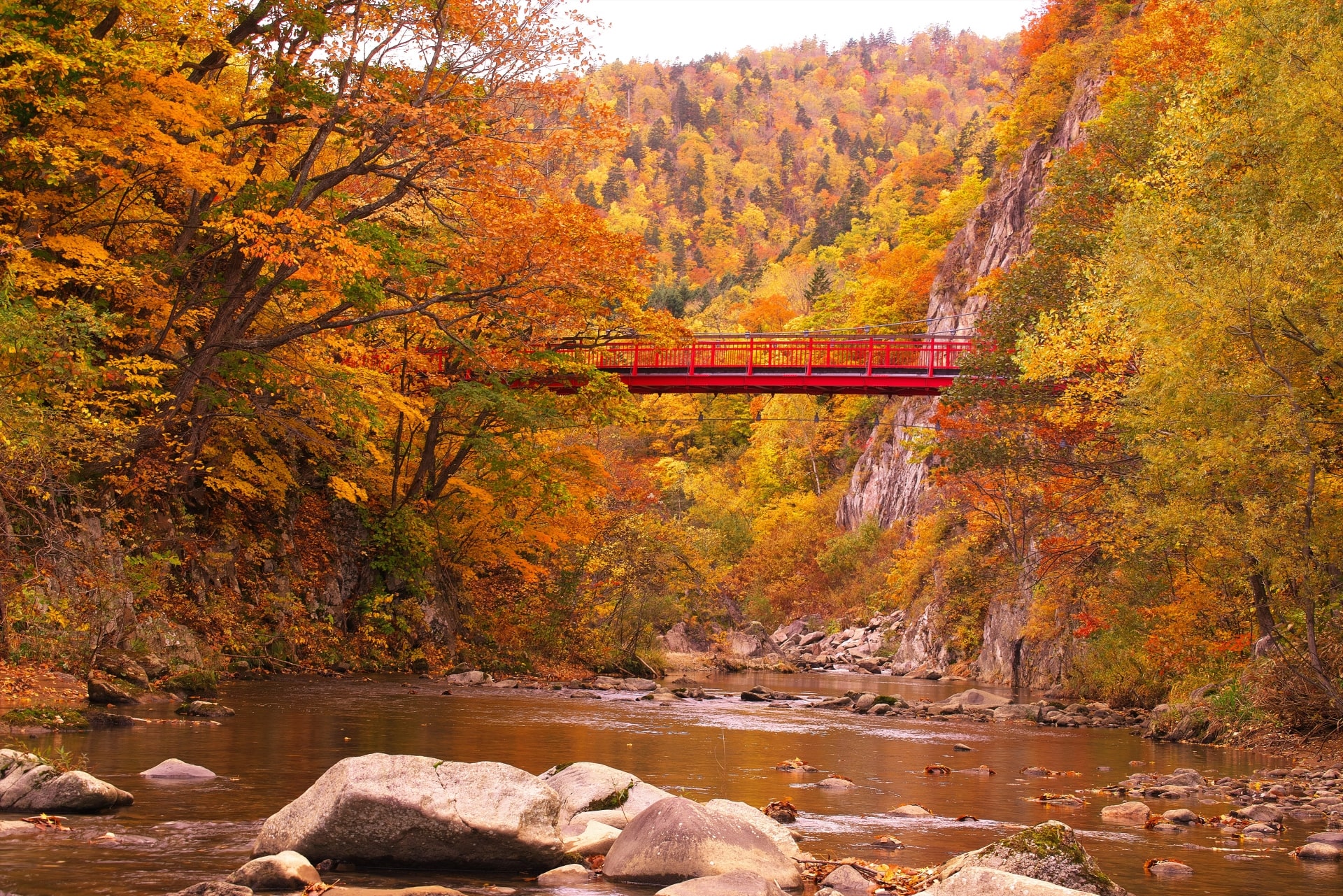 Jozankei Onsen (定山渓温泉) is an Onsen town located just one hour away from Sapporo. The Onsen area has a history of over 150 years, and although it is a very popular Onsen town among the people from Hokkaido, it is relatively one of the lesser-known Onsen towns among foreign visitors. This means this is a good chance for you to enjoy the Hot Springs as the locals do.
This Onsen is located in a mountainous area, so one of the appealing points of visiting this area is that you can enjoy beautiful views while bathing in the outdoor hot spring baths. This is especially popular during autumn and winter.
There are also many things to do around the Onsen area. You can visit the Jozankei Shrine (定山渓神社) which is the southmost Shinto Shrine of Sapporo. There is also the Iwato Kannondo (岩戸観音堂) which is an unconventional Buddhist Temple that seems small at first sight but actually is connected to a cave that is about 120m deep. These 2 places are said to be spiritually charged, and because of this became famous landmarks.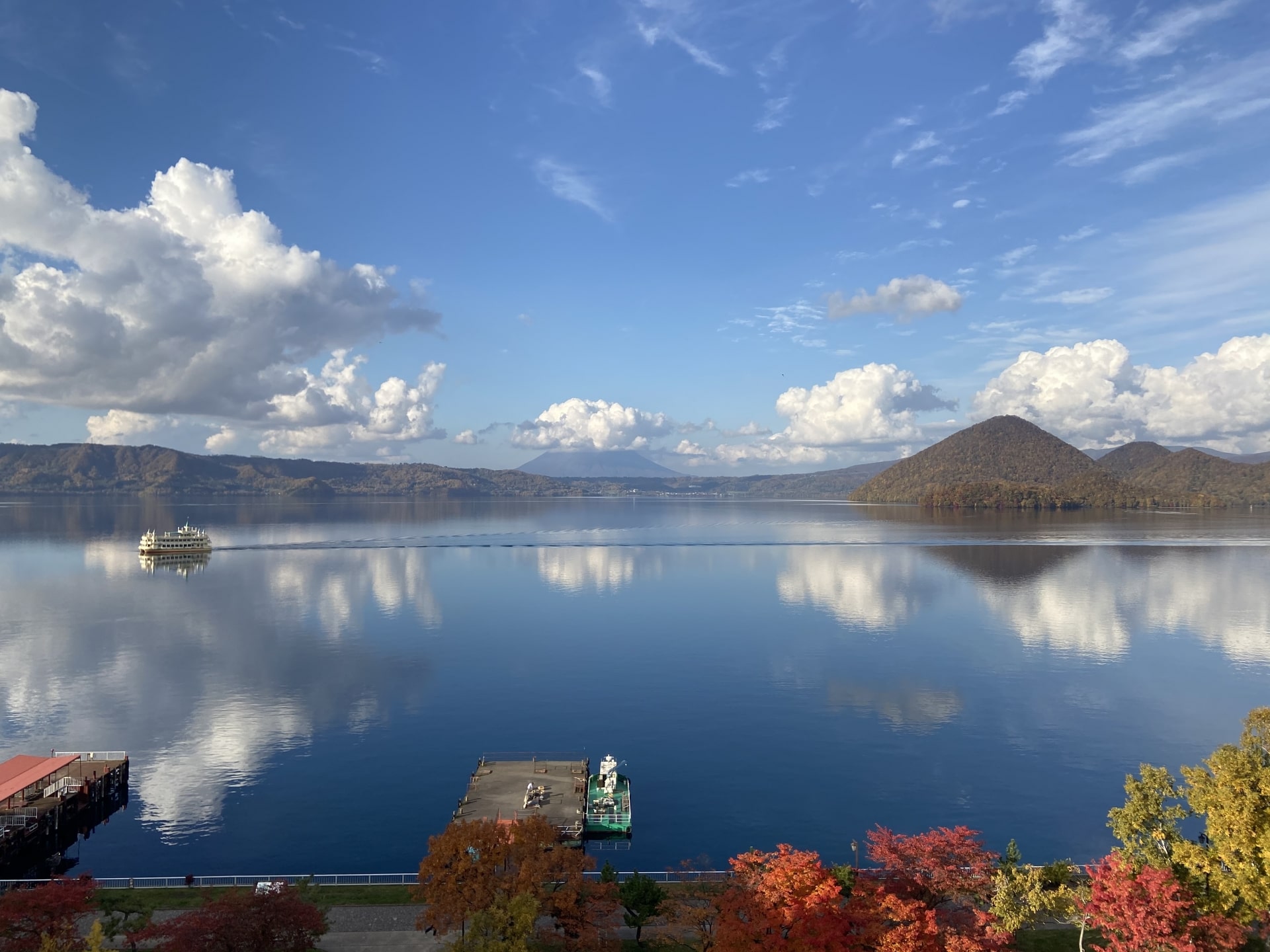 Lake Toya Onsen (洞爺湖温泉), or "Toyako Onsen" is another really popular hot spring area in Hokkaido. As the name implies, it is located right at the side of Lake Toya.
The biggest appealing point for this Onsen town is, of course, the fact that you can enjoy looking at the beautiful lake and see how it changes in appearance depending on the time of the day. Lake Toya is a caldera lake that is nearly a perfect circle. There are many interesting sites and activities that you can do around the lake, and that is how most people who come spend their time there.
There are cruises that will navigate around the lake. You can also walk around the lake and feel the cool breeze while enjoying the scenery. You will find many art pieces as you walk around the lake. You will also find shops and cafes where you can take breaks from walking.
And depending on the season you go, you will be able to see fireworks taking place at the lake.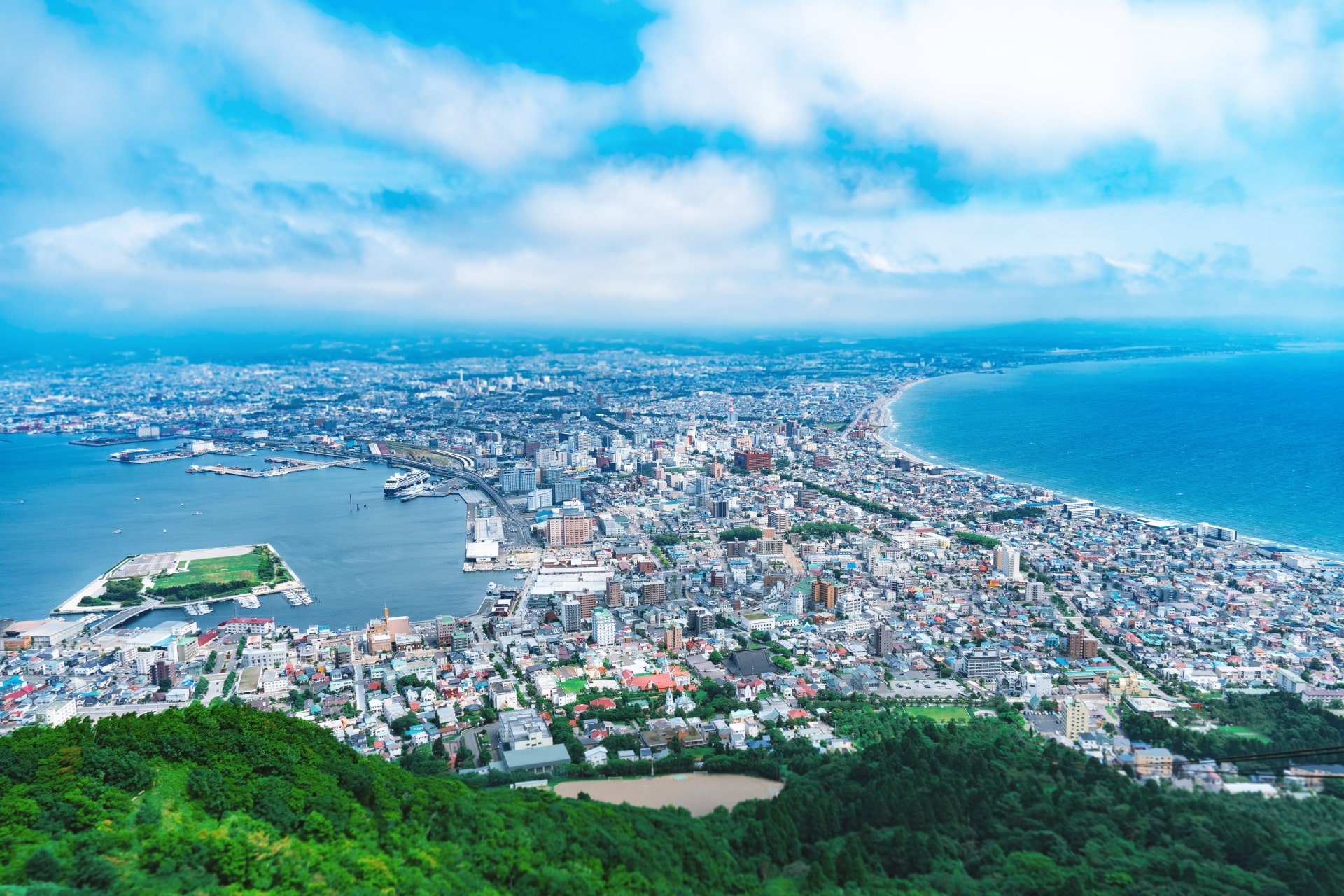 If you want to enjoy the hot spring experience while also enjoying the lively city atmosphere, Yunokawa Onsen (湯の川温泉) is a place you would want to consider. This Onsen town is located within Hakodate. In other words, it is in the city. This means that there is a lot that you can do besides enjoying the hot spring baths.
The first attractive thing about Yunokawa Onsen is that it is located right in front of the sea, which means 2 things: you can enjoy the relaxing scenery of the sea and also you can enjoy fresh and tasty seafood!
If you feel like going to the city, one of the most famous landmarks of Hakodate is the Goryokaku (五稜郭) which is a star-shaped park that used to be a fort over 150 years ago. There is also a tower at the side of the park where you can go and view the beautiful landscape composed by the city and the sea.
Besides that, since it is in the city, you will find a countless number of tasty restaurants and fancy shops.
▽Check more details about Hakodate City!!▽
5. Kawayu Onsen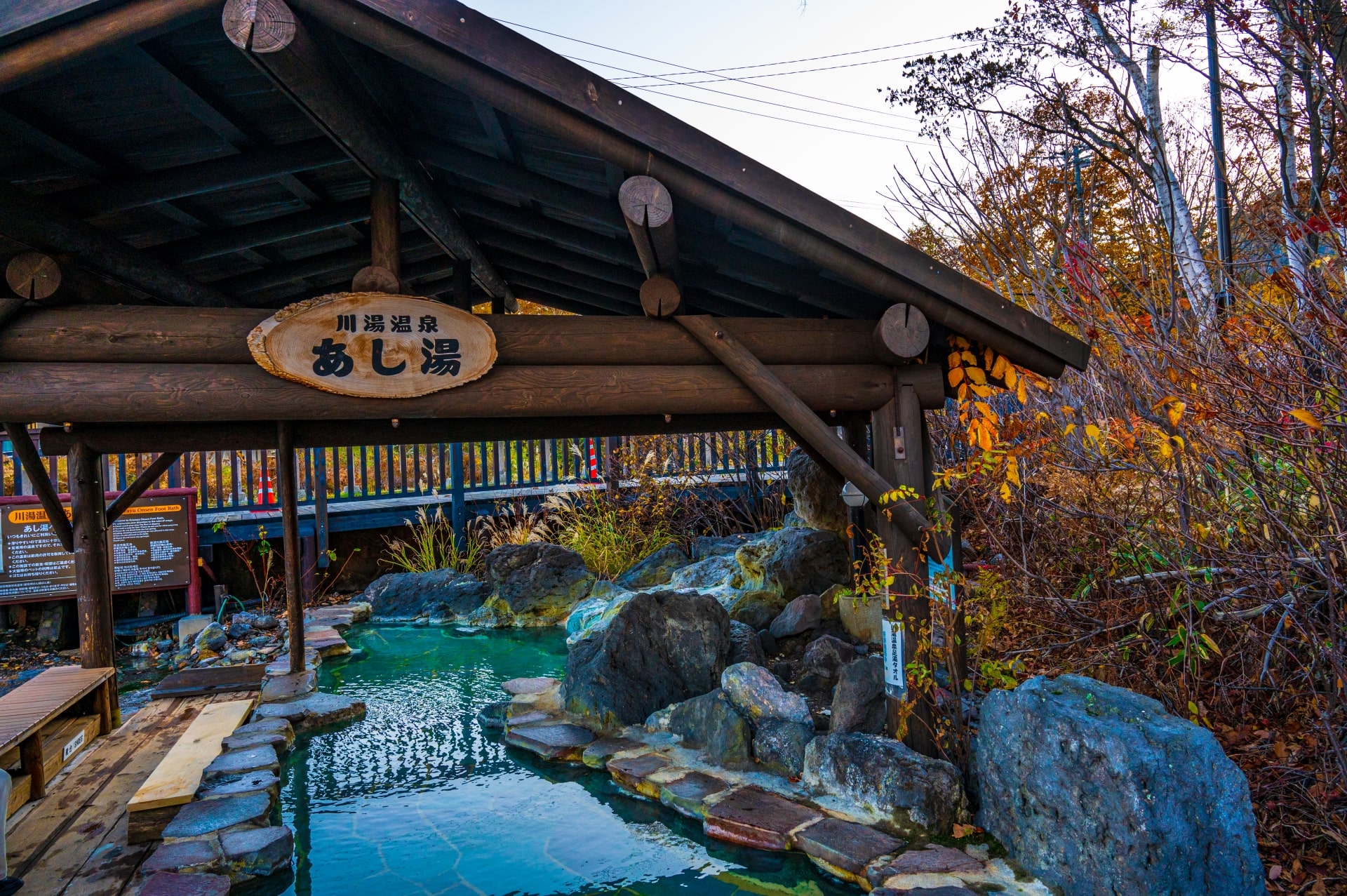 All the Onsen in this list, until now, are all located on the west side of Hokkaido. Kawayu Onsen (川湯温泉) is located on the east side of Hokkaido, near Lake Kussharo (屈斜路湖). Lake Kussharo is another of the large and beautiful lakes that represent Hokkaido's stunning landscapes.
The thermal spring water in this area is famous for having a high acidity level, so it is said to be good for treating skin problems. And since there is a large source of this hot spring water, the Onsen facilities in this area have the luxury to keep a constant flow of the water, which guarantees that the hot spring water is always fresh.
Besides the Onsen, you can go to Lake Kussharo and watch the swans that gather. There's a foot-bath where you can remove your shoes and enjoy while watching the swans gather on the beautiful lake. Another popular place to go is the Lake Mashu first observatory, which is just a 10-minute ride by bus away. Since the area is quite removed from the city, the stars in the night sky are just spectacular!
6. Sounkyo Onsen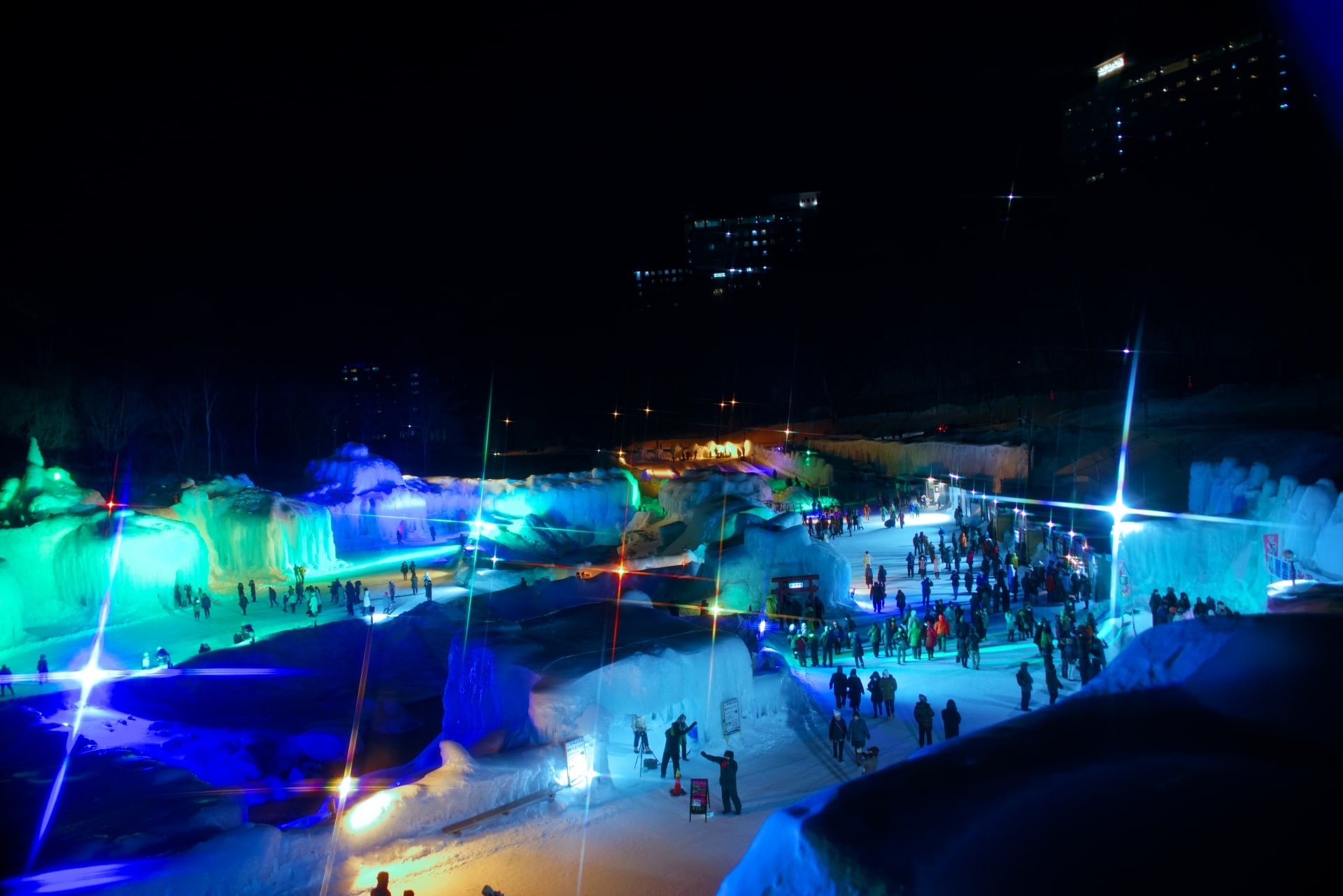 Sounkyo Onsen (層雲峡温泉) is one of the larger Onsen towns and is located in the foot of Sounkyo which is a range of canyons located in Kamikawa (central part of Hokkaido).
The attractive thing about Sounkyo Onsen is that there is something to do, no matter what season of the year you visit. During the summer, you can enjoy hiking, camping, and golf. On the other hand, you can enjoy winter sports and night illuminations during the wintertime.
Bathing in the hot spring baths after a day of lots of activity is one of the best ways to experience and enjoy Onsen. Enjoy the view of the beautiful gorges while relaxing in the outdoor hot spring bath. The view changes drastically depending on the seasons, and that is another reason that makes this Onsen town so charming.
Another thing that makes this Onsen town unique, is that it has a theme that was modeled after the mountain resorts in Canada. The center of the town is known as "Canyon Mall" where you can find hotels, souvenir shops, restaurants, and much more!
7. Tokachigawa Onsen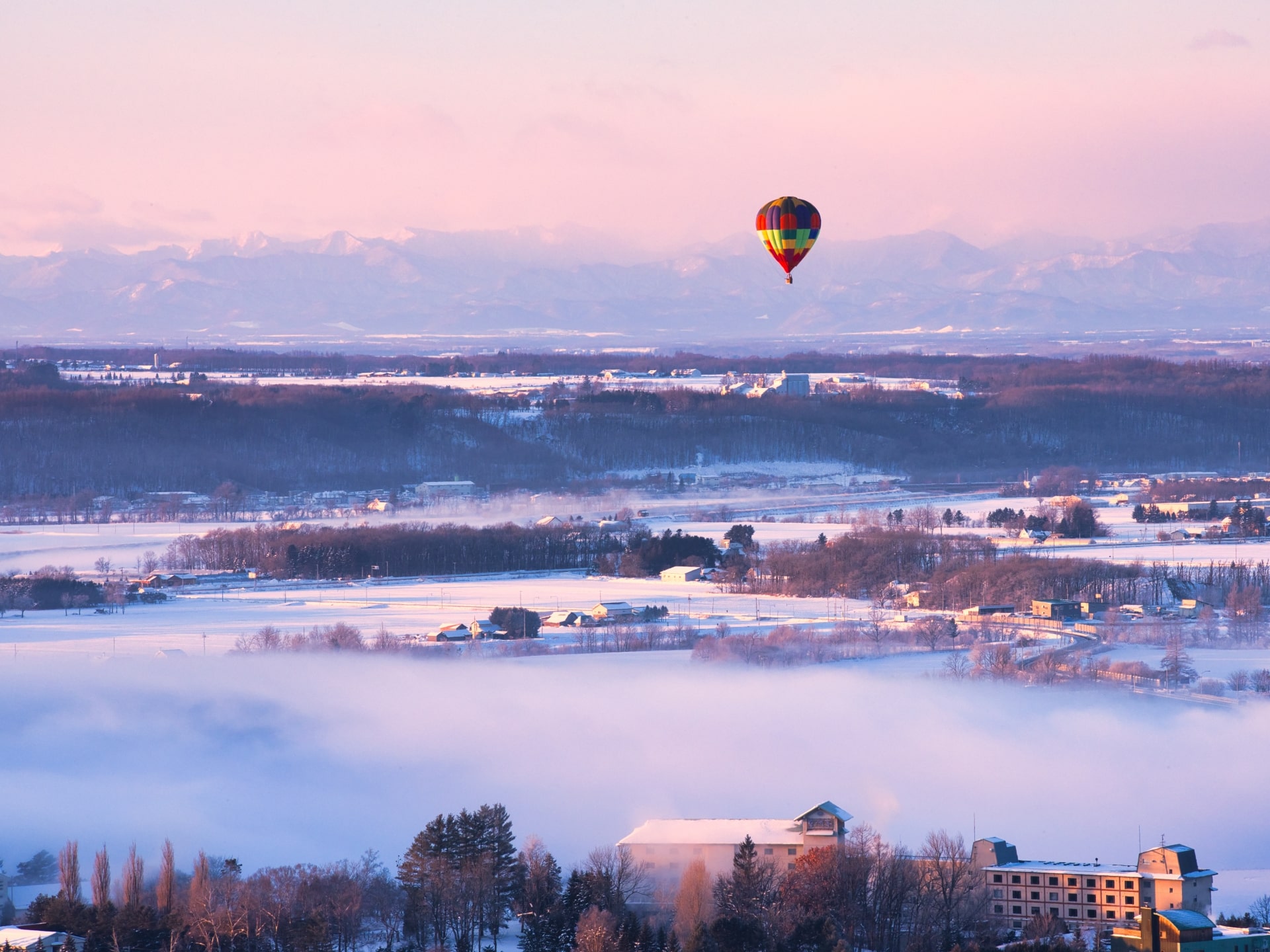 Located on the plains of the Tokachi area, Tokachigawa Onsen (十勝川温泉) is the last Hot Spring resort of this list.
The hot spring water here is unique in its properties, having a reddish-brown transparent appearance. It contains many plant-based components that are said to have high moisturizing effects and therefore is good to smoothen the skin. Because of this, Tokachigawa Onsen is very popular, especially among female visitors.
Besides the famous hot springs, Tokachi is all about beautiful landscapes, and there are many ways to enjoy the area. The Tokachi area is really flat, and therefore is perfect for riding around by bike. You can rent bikes and enjoy the gorgeous sites.
If you happen to go in May, you will be able to see one of the most beautiful Sakura blossom sites in all of Japan. Or if you go during the summer, you can go visit one of the many sunflower fields!
You can also go to the Tokachi Ranch which is a 4,092ha farm full of photogenic scenery and many livestock.
And since Tokachi consists majorly of farmland, you can have a taste of the fresh vegetables, meat, cheese, etc. All produced in Tokachi.
---
As you can see, Onsen can be very different depending on the place it is located. The thermal spring water properties, the landscapes around, and even the food are very different even though they are all located in the same prefecture.
Enjoying the unique qualities that each season offers while taking a bath at the outdoor onsen, is a thing that is rooted deeply in Japanese culture, and therefore we recommend this experience to everyone who visits Japan. This difference in atmosphere depending on the season is found especially in Hokkaido. So, if you are planning in visiting Hokkaido, don't miss the opportunity of visiting an Onsen.
※Important Note: Even though there are Onsen that are starting to allow people with tattoos, this is still a minority. We recommend you ask and make sure before making reservations.
Are you interested in knowing more about Hokkaido? If so, check out these other articles for more info!
▽Related Articles▽
▼Editor's Picks▼
---