5 Best Flower Fields to Visit in Hokkaido
Hokkaido Best Flower Fields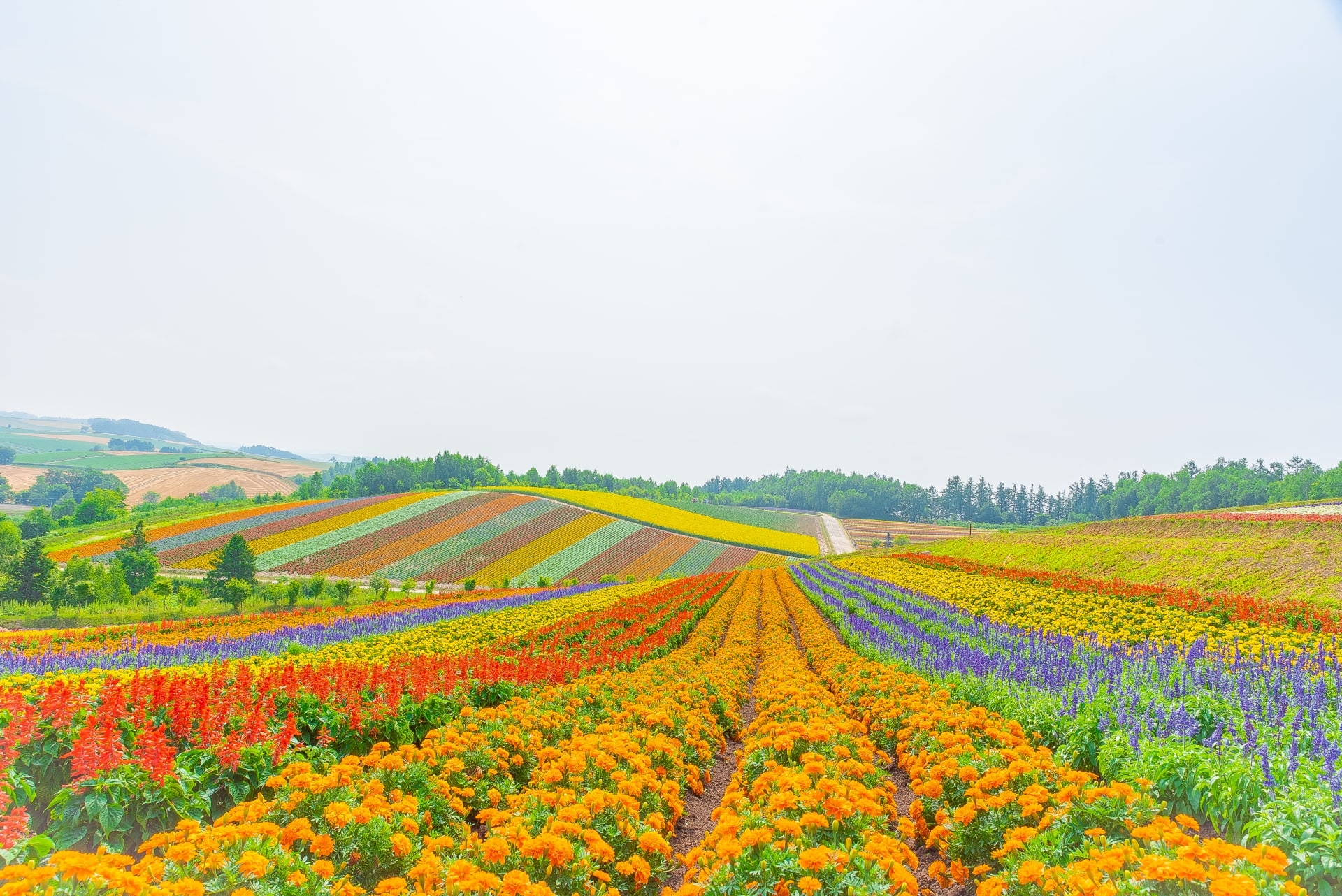 Hokkaido is an ideal travel destination in summer time. There are numbers of flower fields, brighten up the vast land of Hokkaido joyfully. Yes, it's all about flowers in Hokkaido's summer! From sunflower to lavender, enjoy the beautiful sea of flowers in Hokkaido! Here is my list of top 5 flower fields in Hokkaido you should def visit 🙂
1. Higashi Mokoto Shibazakura Park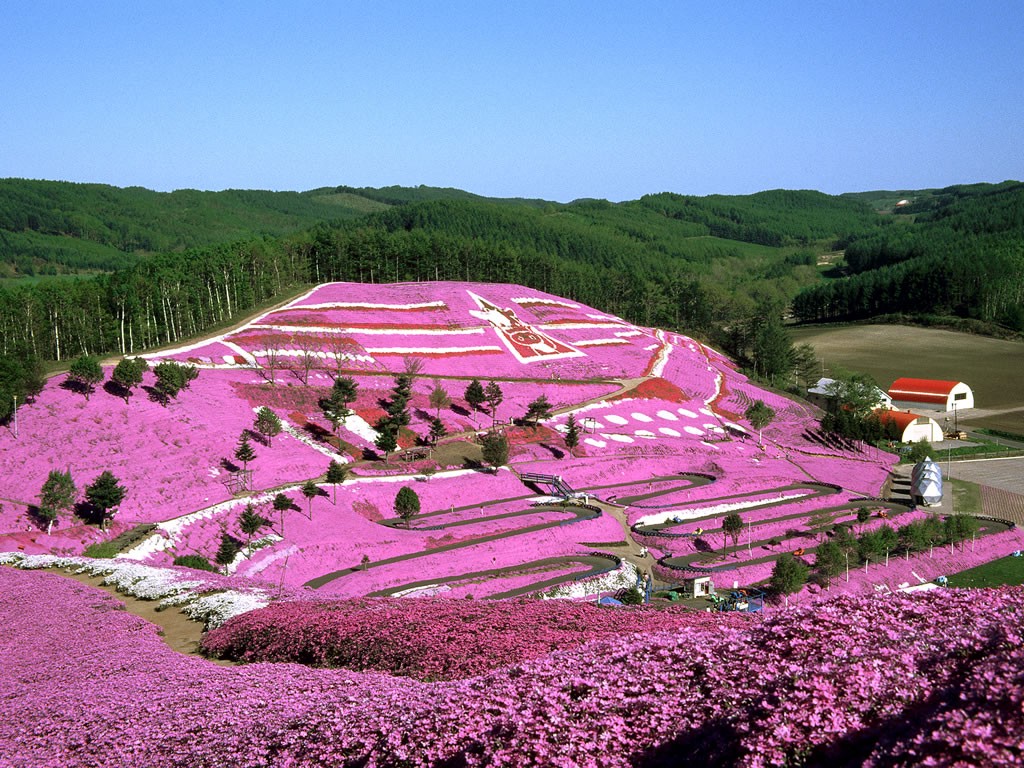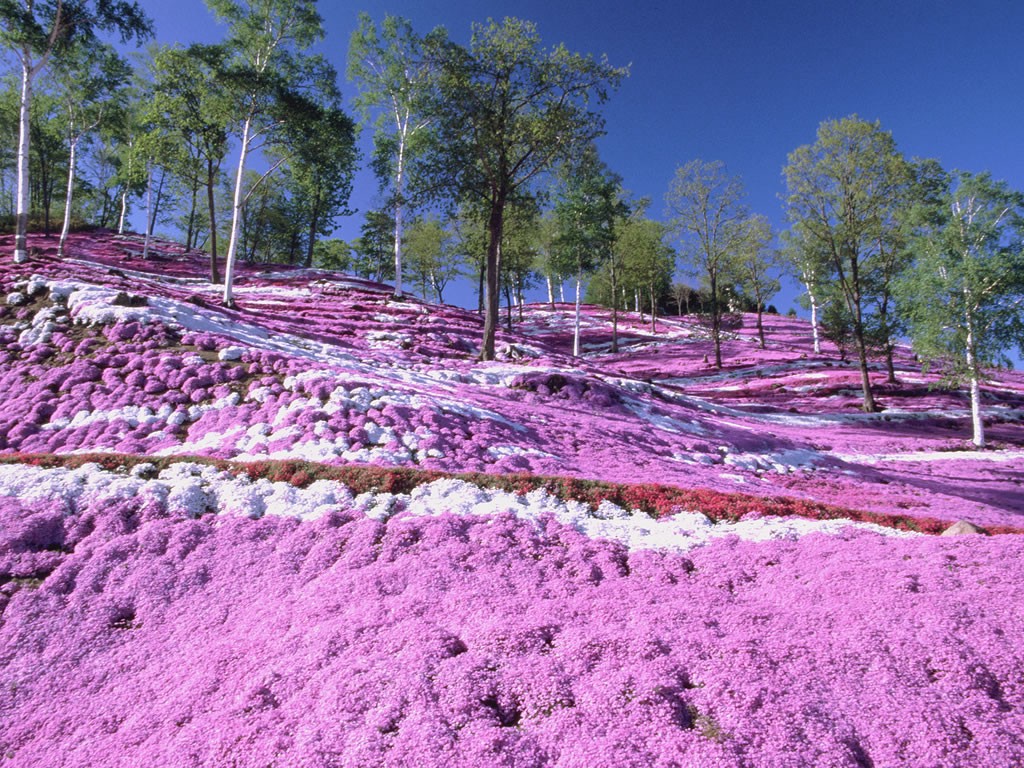 Moss Phlox is popular spring flower in Japan, which starts blooming right after cherry blossoms. Higashi Mokoto Shibazakura Park (ひがしもこと芝桜公園) is a 10ha park located in Ozora town in Hokkaido. From early May, Moss Phlox flowers flourish in various colours along the mountain slope, creating a dynamic view of the pink field. Festival will be held during the season, and light-up of the flowers can be enjoyed at night,too.
Access: Recommended to access by car but public transport is available,too. Take a bus from JR Abashiri station (50 mins) and get off at Higashi Mokoto stop then take a taxi (5 mins)
Map: https://goo.gl/H28Jyh
Fee: 600 yen
Hours: 8:00~17:00
Best time to visit: mid May to early June
Link: http://www.shibazakura.net/
2. Farm Tomita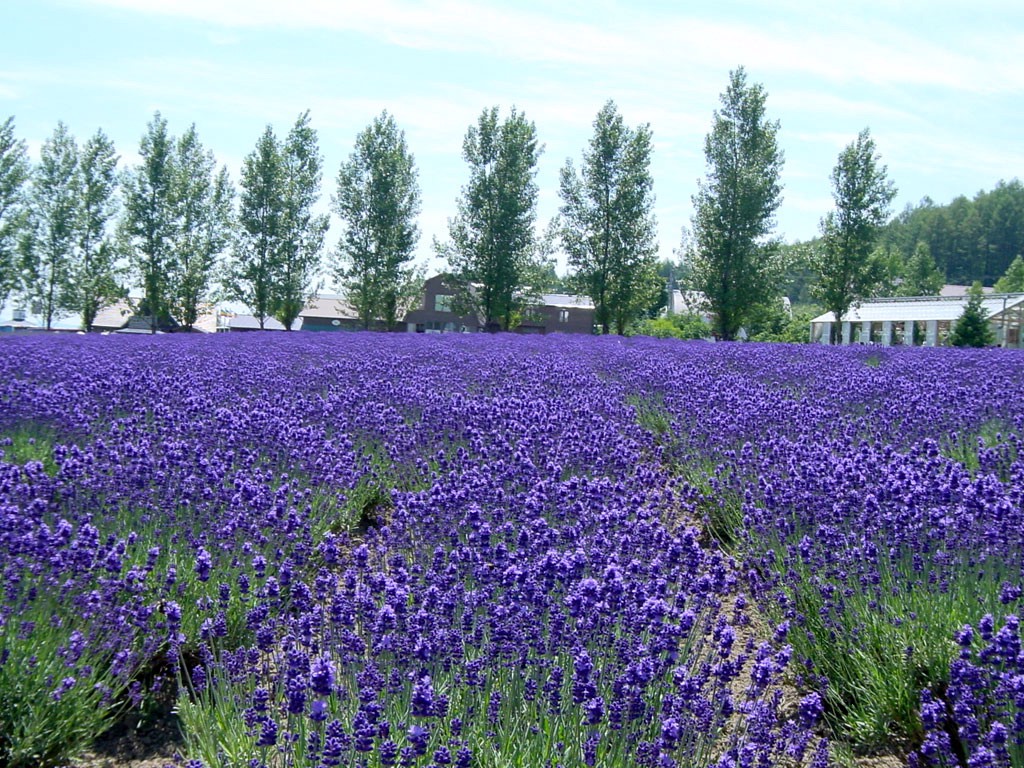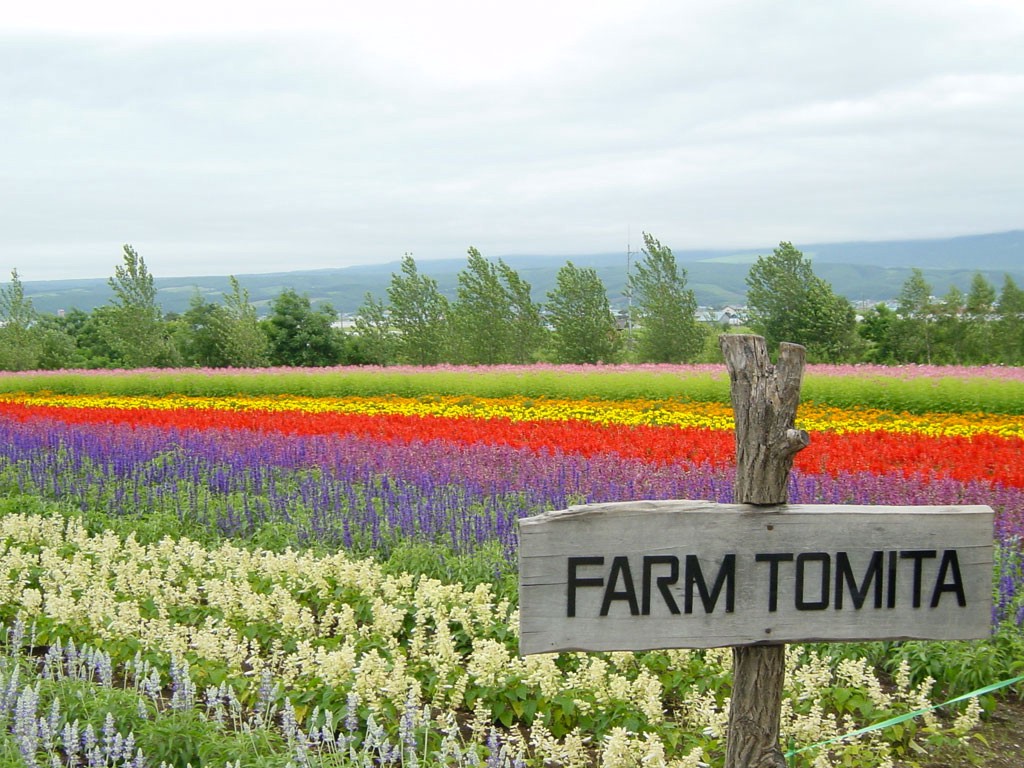 Farm Tomita (ファーム富田) is known as the largest lavender field in Japan, which attracts millions of visitors every summer. The farm has several fields with various kinds of flowers which start blooming from early May to mid October. But if you want to see the famous lavender field, the best time to visit there is in July.
Access: 7 mins walk from Lavender Field station
Map: https://goo.gl/jzsXOz
Fee: Free
Hours: 8:30~17:00
Best time to visit: early to mid July
Link: http://www.farm-tomita.co.jp/en/
3. Shikisai Hill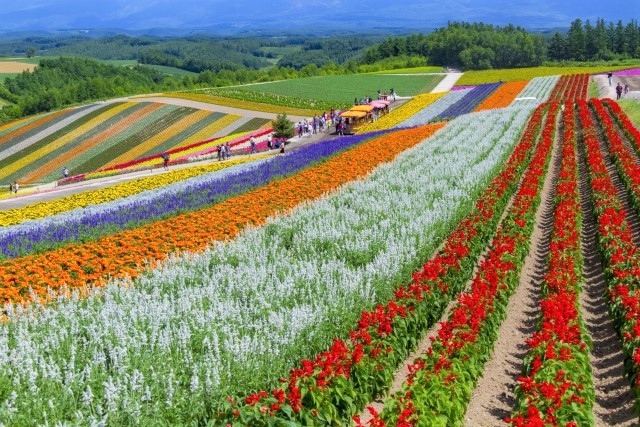 Shikisai Hill or Shikisai no Oka (色彩の丘) is a famous flower field located in Biei town in Hokkaido. The 7ha hill is filled with various, colourful flowers during summer season and visitors can enjoy seeing around the field with unique vehicles such as tractor bus, baggie and kart. The field is also open in winter time as a snow park.
Access: 25 mins walk from JR Bibaushi station
Map: https://goo.gl/0yqRZ7
Fee: 500 yen
Hours: 9:00~17:00 (depends on months)
Best time to visit: July
Link: http://www.shikisainooka.jp/en/
4. Kamiyubetsu Tulip Park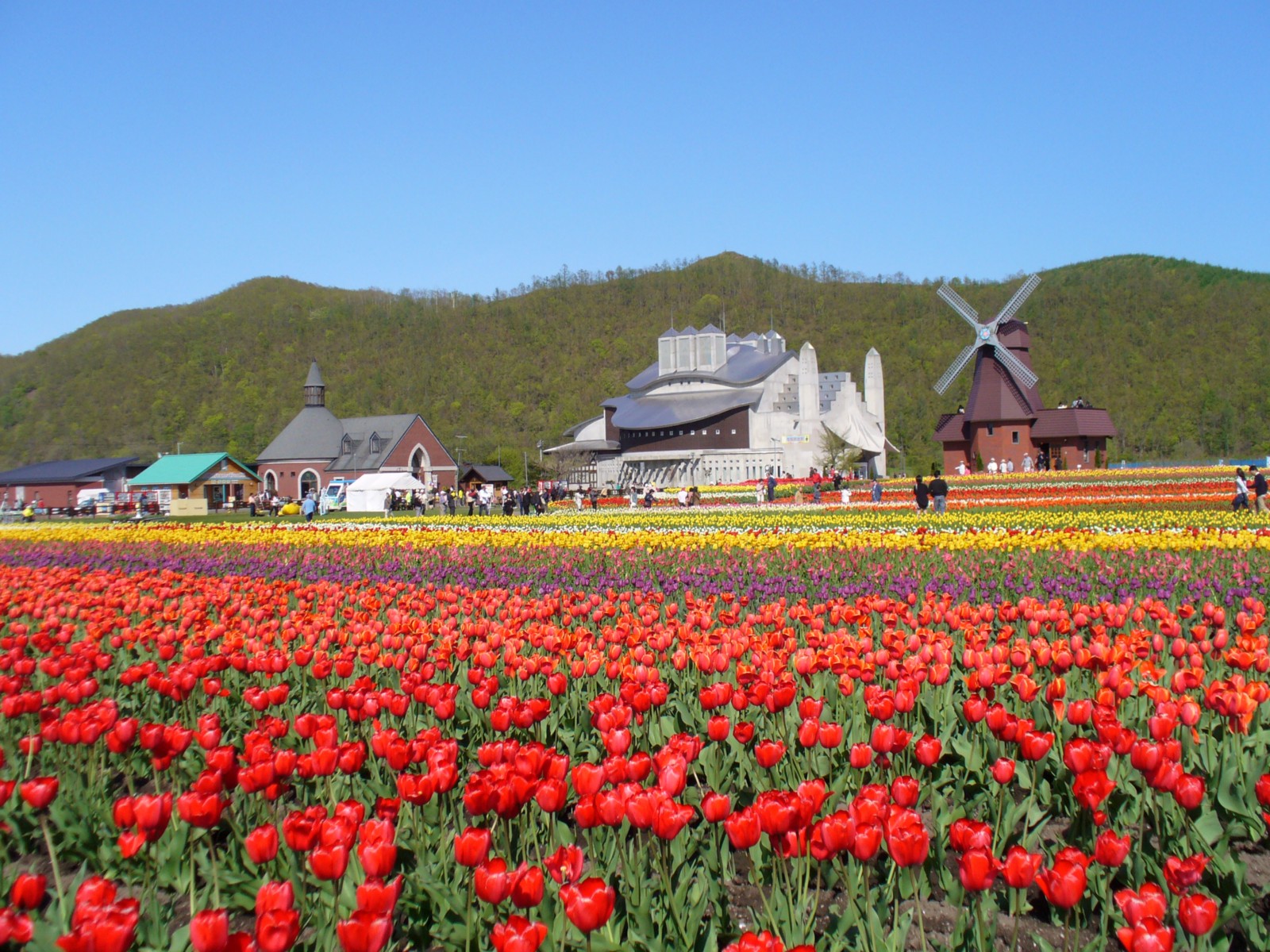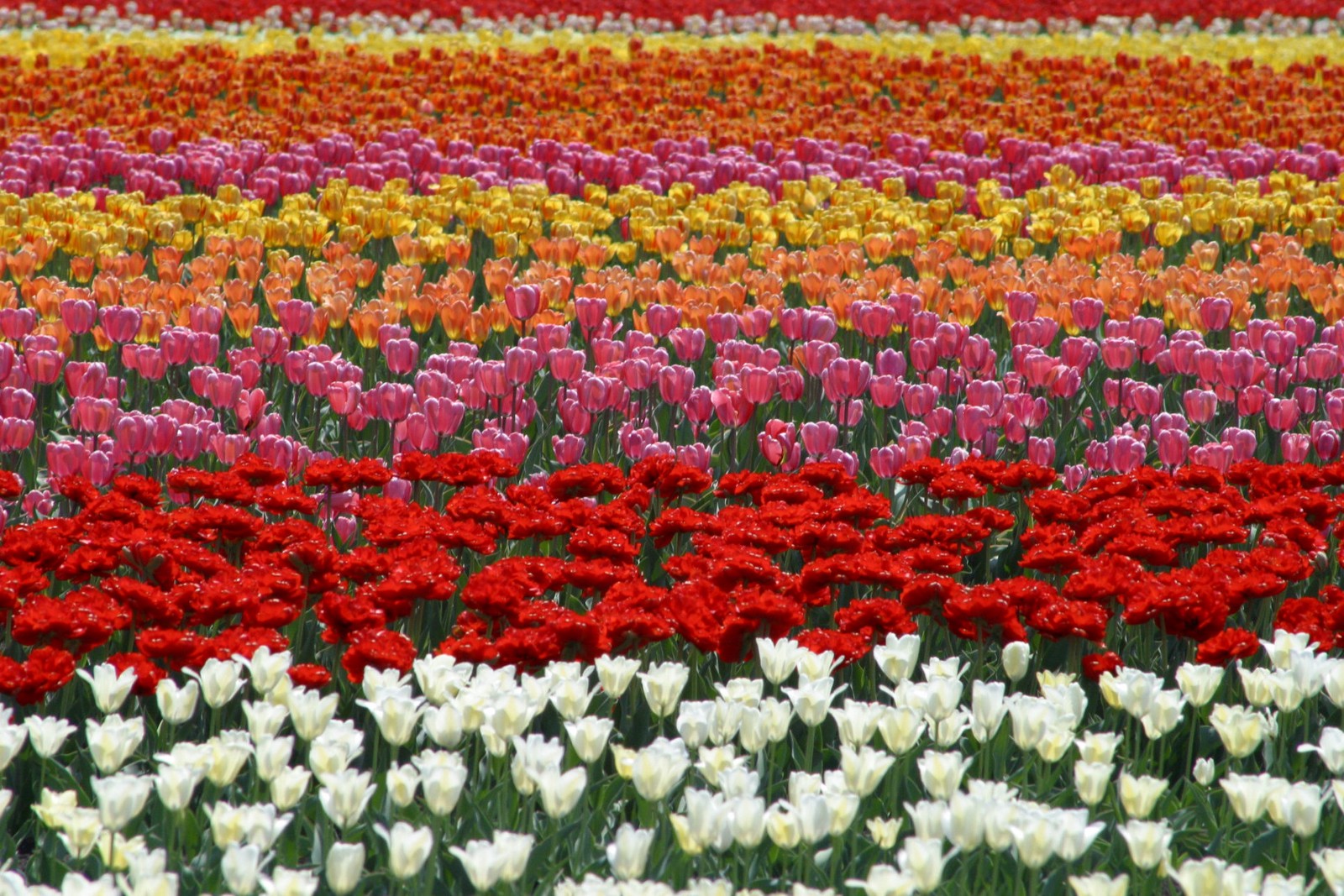 1.2 million of over 200 kinds tulips cover the 70,000 m2 field at Kamiyubetsu Tulip Park (かみゆうべつチューリップ公園). The park is located in Yubetsu town in western Hokkaido, which is approx 1.5 hours drive from Memanbetsu Airport. During the peak season of tulip flowers, the Dutch themed festival is held at the park and the charming tulip flowers can be enjoyed with the windmill.
Access: Highly recommended to access by car. The nearest station Engaru station is approx 15 km away.
Map: https://goo.gl/rhocpe
Fee: 600 yen
Hours: 8:00~18:00
Best time to visit: mid May
Link: http://www.town.yubetsu.lg.jp/tulippark/
5. Hokuryu Sunflower Field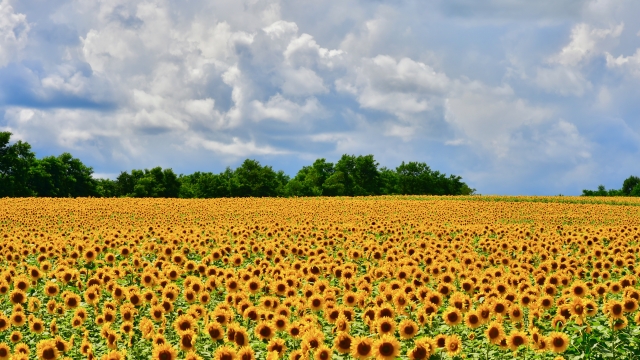 Sunflowers are the symbol of Hokkaido's summer. Hokuryu Town Sunflower Field (北竜町ひまわりの里) is a well-known sunflower field located in Hokuryu town, which is approx 100 km north of Sapporo city. There are over 1.5 million sunflowers in the vast filed of 23.1ha and visitors can enjoy the magnificent view of golden field. The festival is held annually from mid July to mid August.
Access: Take a bus from JR Takigawa station or JR Fukagawa station then get off at "Himawarinosato Hokuryu Chugakko mae" bus stop
Map: https://goo.gl/oDXo3M
Fee: Free
Hours: 24 hours
Best time to visit: early August
Link: http://hokuryu-kankou.com/index.html
Are you planning to visit Hokkaido in summer time?? Then these articles might be helpful to plan your trip 🙂
▽ Related Articles ▽
▼ Editor's Picks ▼
---