8 Best Onsen in Kyushu
Kyushu Hot Springs Guide to Complete Famous Onsen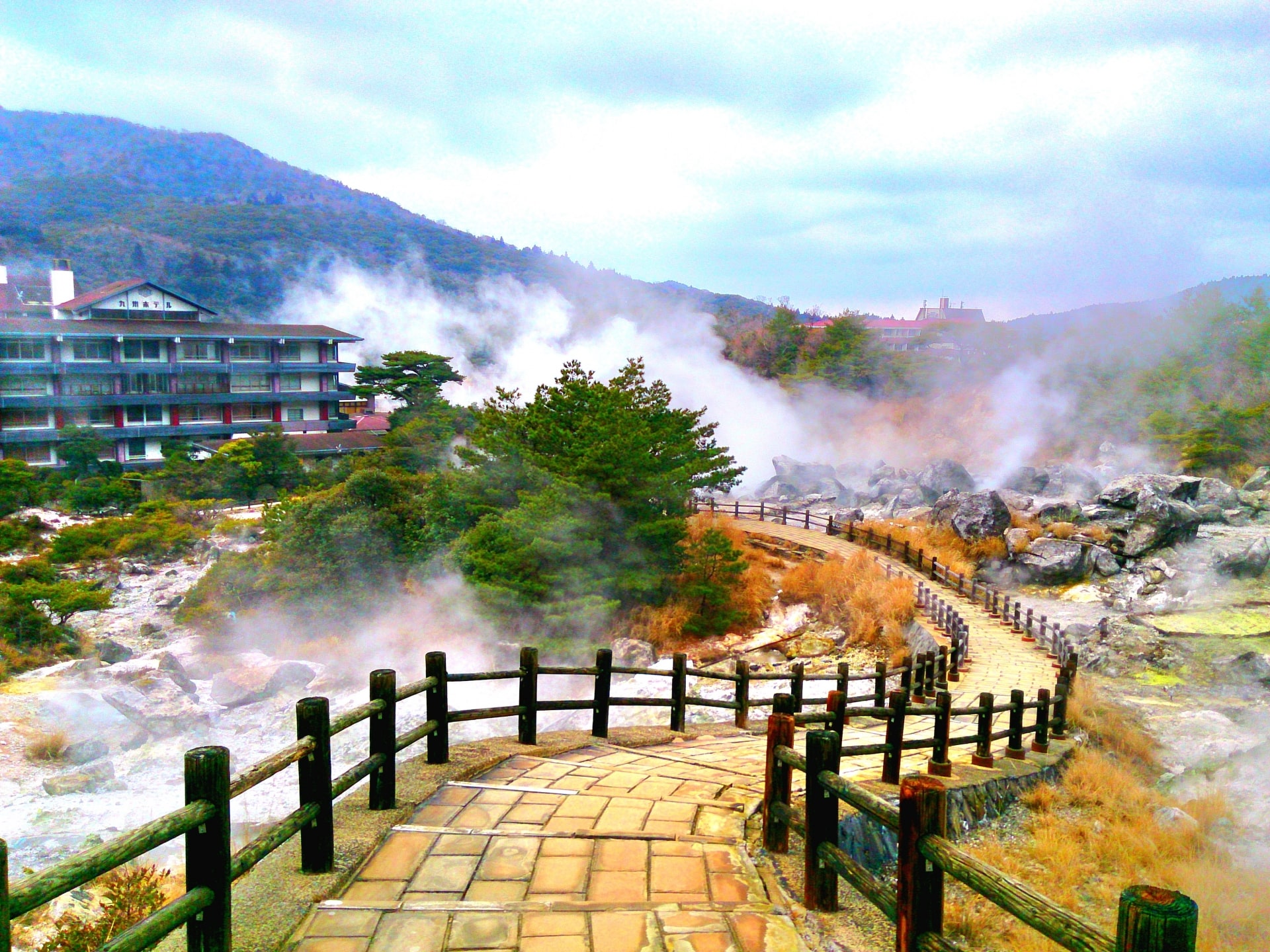 When you travel around Japan, you should try at least one Onsen!!
Onsen (hot springs) in Japan are defined as "hot water, mineral water, and water vapor or other gas gushing from underground". There are about 27,000 hot spring sources and 3,000 hot springs throughout Japan.
Soaking in Onsen is one of the unique aspects of Japanese culture. Most Japanese households have a bathtub. Bathing is a Japanese habit to heal daily fatigue physically and mentally. Onsens make this daily habit more special and luxurious, as being located in nature-rich locations and having huge bathtubs and open-air baths.
For good natural Onsens, many of both Japanese and international tourists visit Kyusyu Region, which is the southernmost region of Japan that has lots of renowned hot spring towns. In this article, I would love to introduce the 8 best Onsens in Kyushu. Kyushu has some famous Onsen towns such as Beppu and Yufuin. Let's have a look and find your favorite place!
*Please note that this article contains affiliate links.
1. Beppu Onsen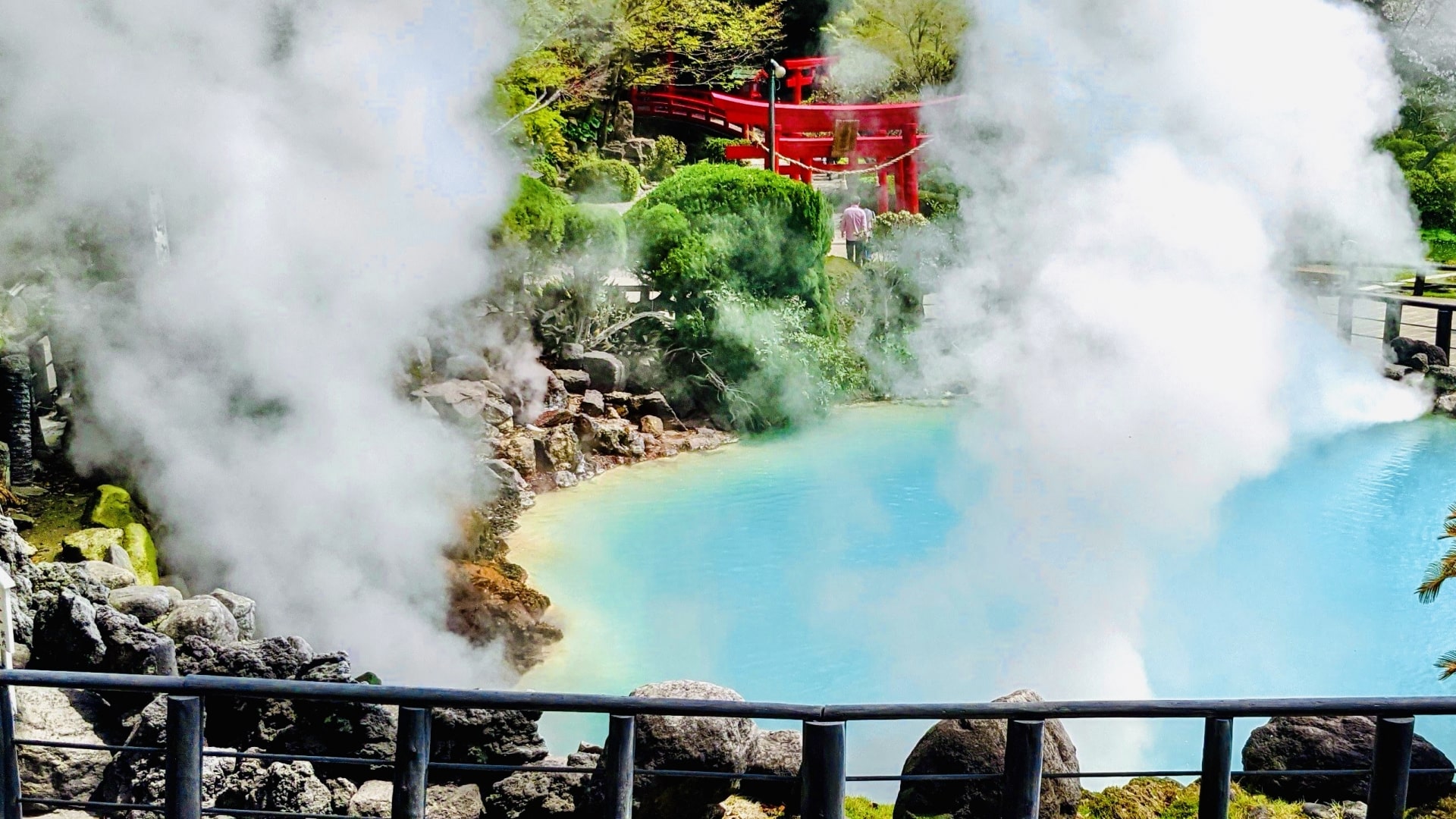 Beppu Onsen is located in Beppu City, Oita Prefecture. Beppu City is famous as a hot spring town because it has the largest number of hot spring sources in Japan near 2 active volcanos, Tsurumi Dake and Garan Dake. Beppu Hatto consists of eight hot springs: Beppu Onsen, Hamawaki Onsen, Kankaiji Onsen, Horita Onsen, Myouban Onsen, Kannawa Onsen, Shibaseki Onsen, and Kamegawa Onsen.
Located near the JR Beppu Station, Beppu Onsen is the most lively Onsen town in Beppu Hatto. Takegawara Onsen has been loved by local people for more than 130 years. People can experience a shower of hot sand, called Sunayu. Umikaoruyado Hotel Newmatsumi is a Japanese-style hotel located in Beppu City. It's 10 mins walk to Beppu Station and 7 mins walk to Takegawara Onsen from there. The location would help you find your favorite hot spring or other good places in Beppu City.
The most famous attraction in Beppu Onsen is Jigoku Meguri, a tour of Beppu's "hells" around Kannawa Onsen. Since super hot mud and water were coming out from the hot spring sources, people called them hells (Jigoku in Japanese). Jigoku Meguri is a tour of 8 super hot Onsens. 4 of them are registered as national scenic spots. Only a foot bath is available in 4 hells. Ryokan Nagomi no yado Mutsuki is one of the best hotels to join the Jigoku Meguri tour. It's a very high-quality Japanese-style hotel. It takes about 15 mins to go to the Jigoku Meguri area from the hotel.
2. Kurokawa Onsen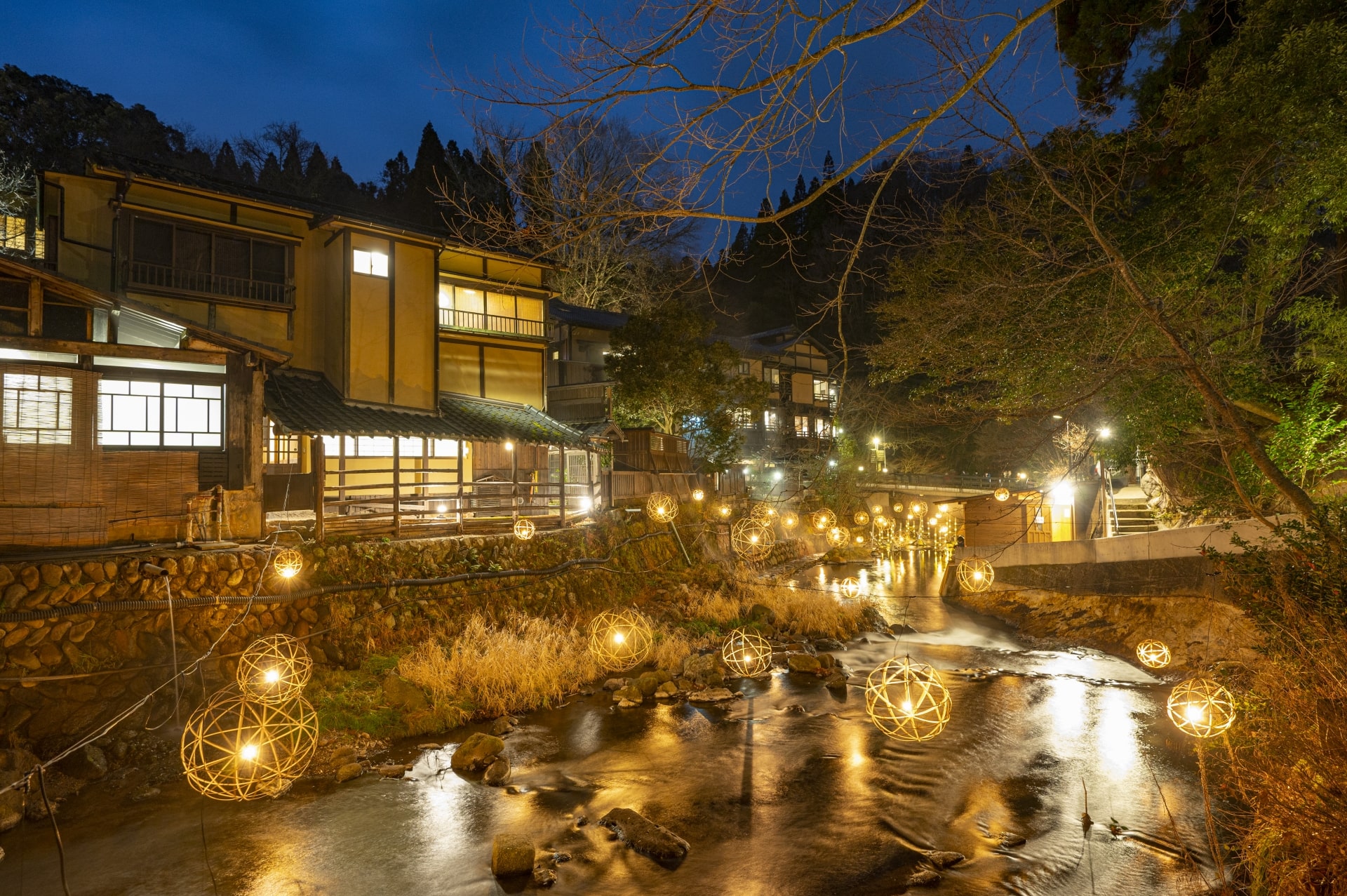 Kurokawa Onsen is located north of Mt. Aso in Kumamoto Prefecture. It's known as one of the best Onsen towns in Japan and was designated as 2 stars in Michelin Green Guide Japan in 2009.
Kurokawa Onsen is surrounded by nature and forests. It's composed of 30 Ryokans and hot springs. If you get a wooden Onsen ticket called Nyutotegata, you can enjoy 3 different hot springs choosing from the list of 27 open-air baths. It also allows you to select a souvenir or restaurant instead of your third Onsen choice.
Nanjoen is located at the center of Kurokawa Onsen. It is convenient to look around the town and go Onsen hopping. There are 2 open-air baths: Hoshinoyu and Tsukinoyu. The men and women's baths switch every day. Guests can enjoy its private hot spring, too.
Oyado Noshiyu features an outside bath surrounded by natural forests. Guests can be relaxed under the sunlight during the daytime and the starry sky at night. The appearance of the old Japanese house style is also another attractive point.
3. Yufuin Onsen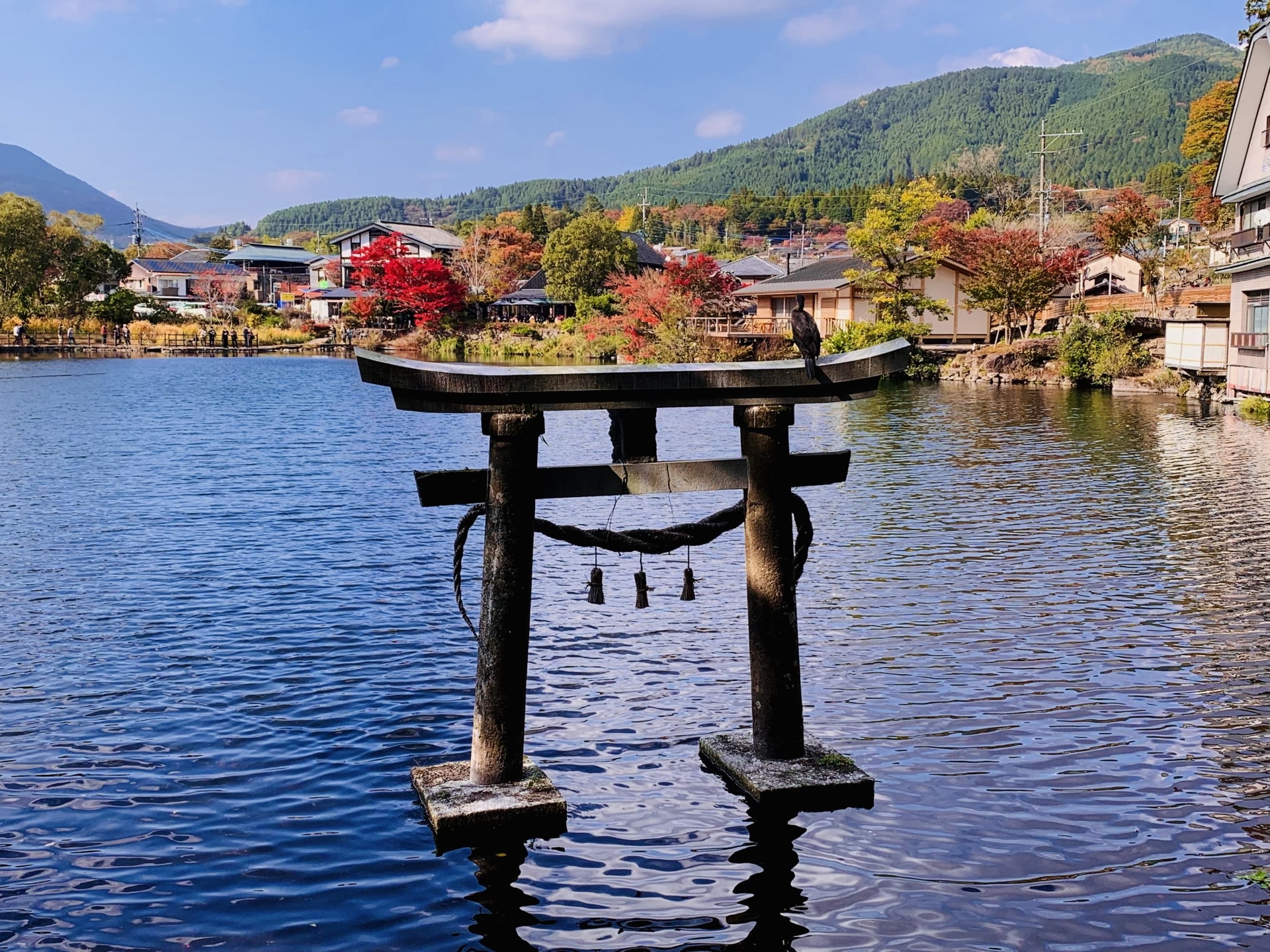 Yufuin Onsen is placed in Yufu City, Oita Prefecture. It is composed of Yufuin Onsen, Yunohira Onsen, Tsukahara Onsen, Shonai Onsen, and Hasama Onsen. Yufuin Onsen has the 2nd largest number of hot spring sources in Japan. Since movie festivals and music festivals used to be held, some people come to the town expecting attractions other than hot springs.
ETAVIA Yufuin Kinrinko is one of the best hotels in Yufuin. Located close to Yufuin Station, it's easy to go around other tourist spots like Lake Kinrinko and Yunotsubo Street. Free-flowing natural hot spring water pours into its Onsen.
Yufuin Akarino Yado is a reasonable hostel. It has many rooms for both individual trips and family trips. While it's located near the city, the nature of Mt. Yufu can be seen. It has a Japanese cypress open-air bath on the top of the building. It makes your skin smooth. Pets are welcome.
4. Ibusuki Onsen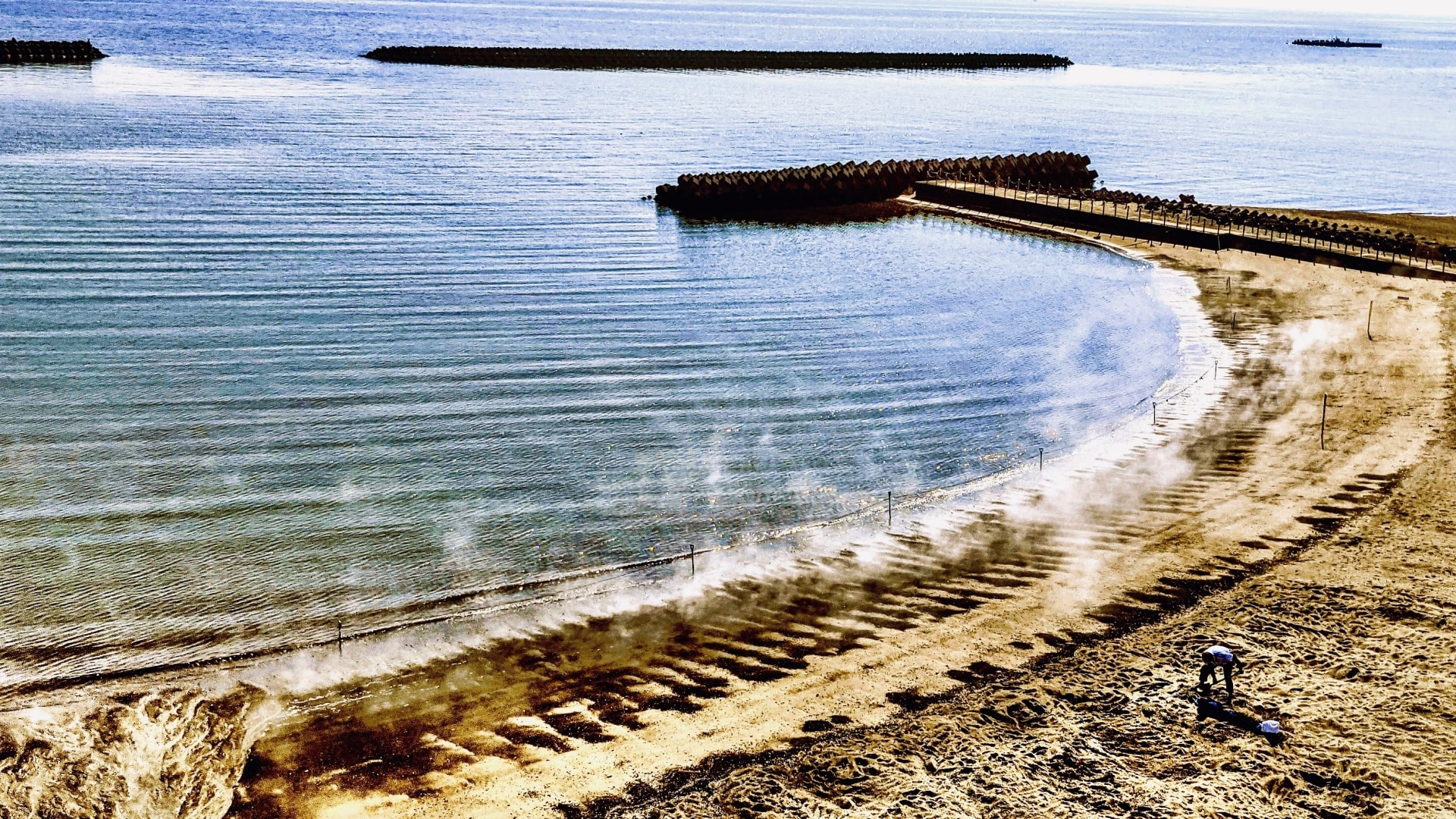 Ibusuki Onsen is located in Ibusuki City, Kagoshima prefecture, including Surigahama Onsen, Yajigayu Onsen, and Nigatsuden Onsen. It used to be used for industries such as farming and aquaculture.
Surigahama Onsen is located on a road along the Surigahama coast. It's famous for its Sunamushi. Sunamushi is a kind of bathing of soaking in hot sand and getting warm. Yajigayu Onsen is used for the cultivation of houseplants. Nigatsuden Onsen is a weak acid hot spring. An onsen called Tonosamayu in Nigatsuden Onsen was established in 1831 and was registered as a City Cultural Property.
Ibusuki Royal Hotel is a luxury hotel based on the concept of beauty and health for women. There is a panoramic view of Nishiki Bay, Osumi island, and Yamakawa Port at its open-air bath.
Hanano Onsen Hotel Ginsyo stands in front of the sea. It's a 2 mins walk to Sunamushi Onsen Saraku. From its open-air bath at the top of the building, you can enjoy the view of the magnificent unity of the sky and the sea.
5. Kirishima Onsen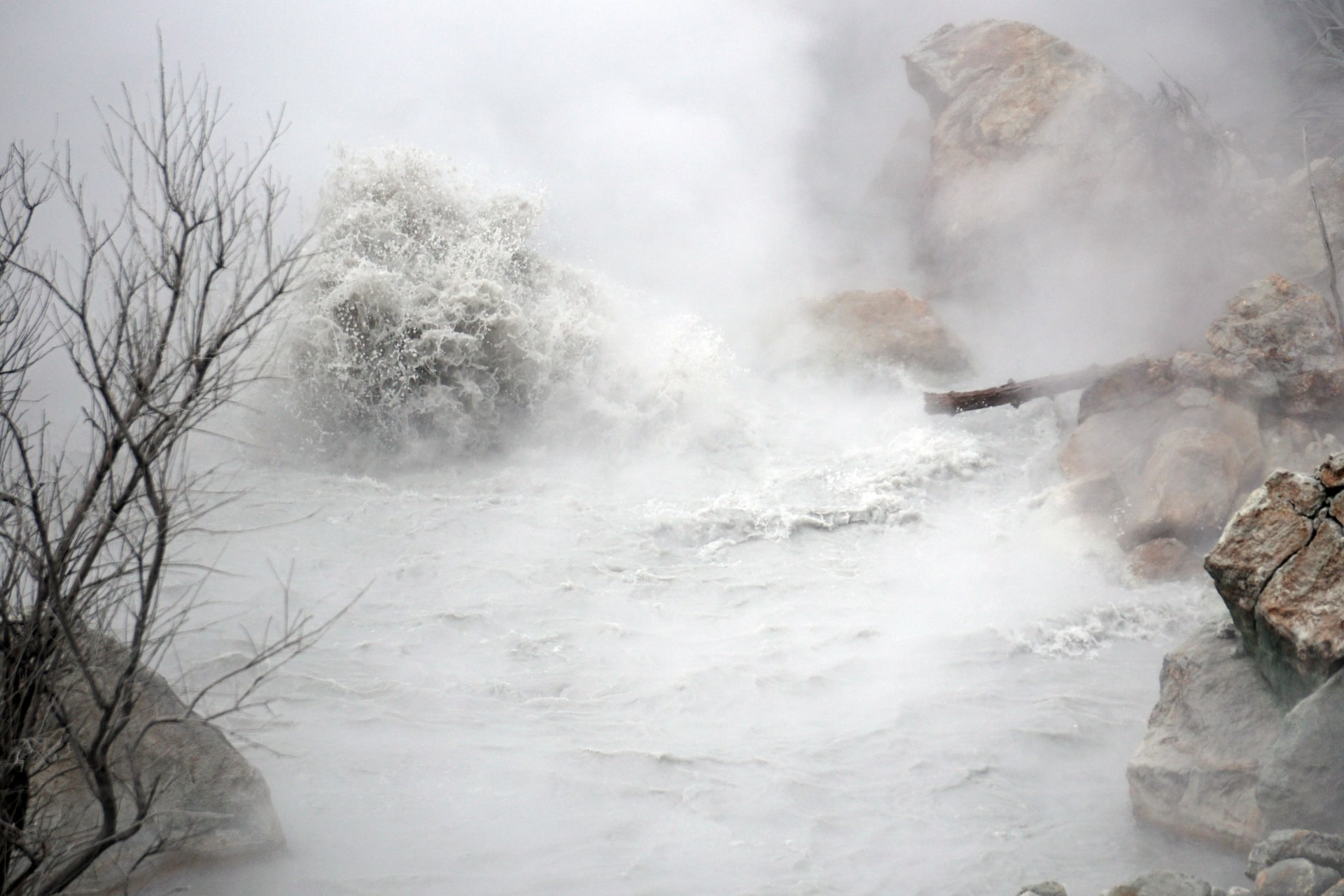 Kirishima Onsen was designated as a National Recuperation Onsen in 1959, located in Kirishima City, Kagoshima prefecture. There are 9 Onsens between the heights of 600 m and 850 m elevation, including Maruo Onsen and Iodani Onsen. Many springs have various effects such as soothing fatigue and improving your health. There are some famous spots such as Maruo waterfall and the oldest rock bath in Kirishima.
La Vista Kirishima Hills is a European-style resort hotel. From the private open-air baths, there is the huge-scale nature scenery in Kagoshima such as Mt. Sakurajima and Kinko Bay. Some rooms are suitable for staying with your pets.
Tsumikusanoyado Komatsu is located in the center of the Kirishima Onsen area so you can do Onsen hopping easily. Each room has an open-air bath in beautiful nature. There are only 6 rooms so it offers a deep and amazing service to all customers.
6. Ureshino Onsen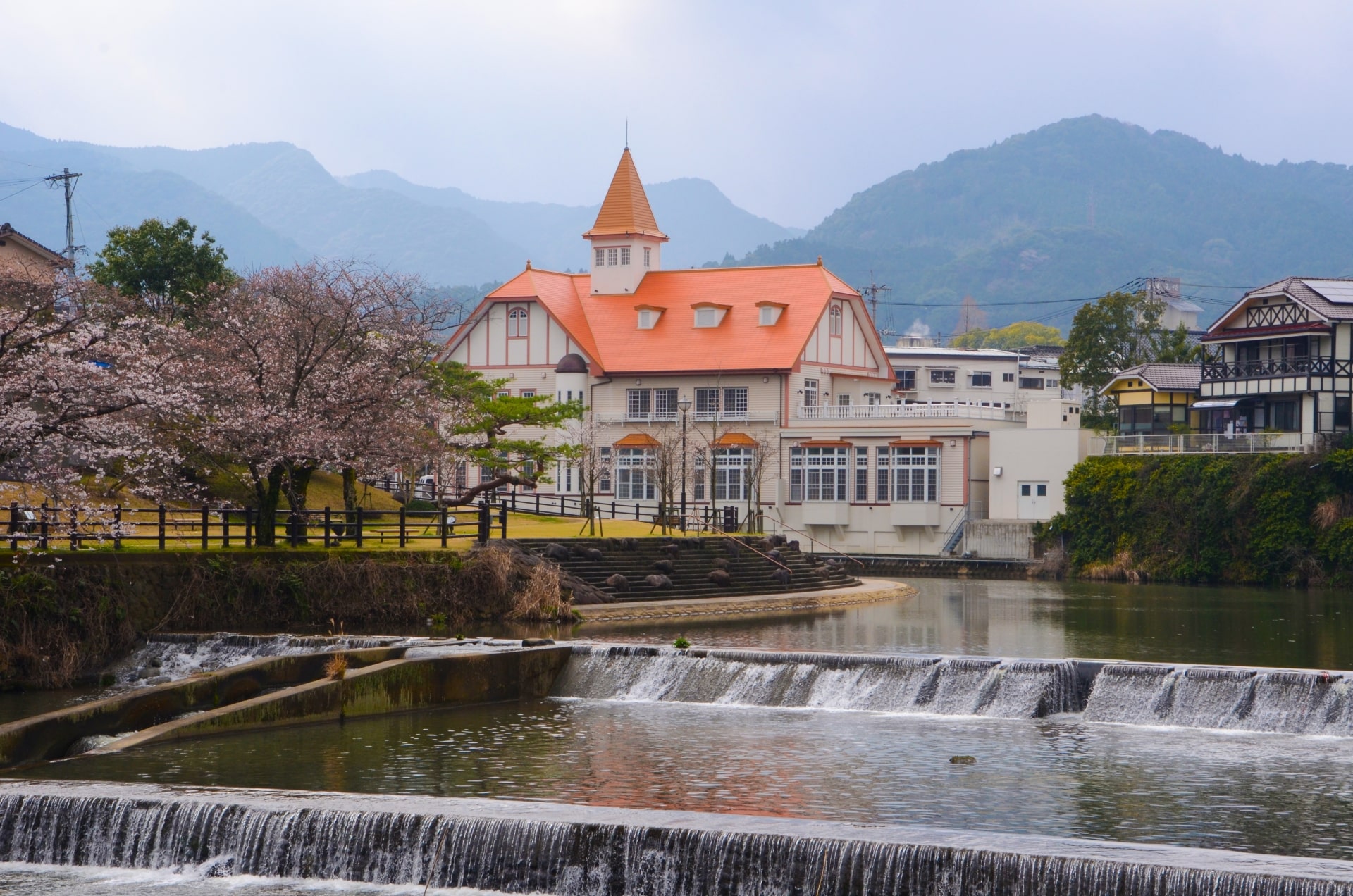 Ureshino Onsen is one of the most famous Onsens in Saga prefecture, located in Ureshino City. The spring is effective for beautiful skin. There are 50 hotels and Ryokans across the Ureshino River. The popular local food, Ureshino Yu Tofu is boiled in the water of the Ureshino hot spring.
Wataya Besso is one of the best Ryokans in Ureshino where the Syowa Emperor stayed in 1987. There are various types of rooms from Japanese-style to European-style. Some of them have private open-air baths. The Japanese garden, Hakoniwa was designed by a famous Japanese architect, Kisho Kurokawa. There is a Japanese art festival regularly in Hakoniwa.
Ryokan Omuraya is the oldest Ryokan in Ureshino. The hot spring makes your skin smooth and moist. Each room has various attractions such as an open-air bath, hammock, and cave. After bathing, why don't you spend quiet time at the music bar or reading lounge? There are good audio and 4,000 analog records.
7. Unzen Onsen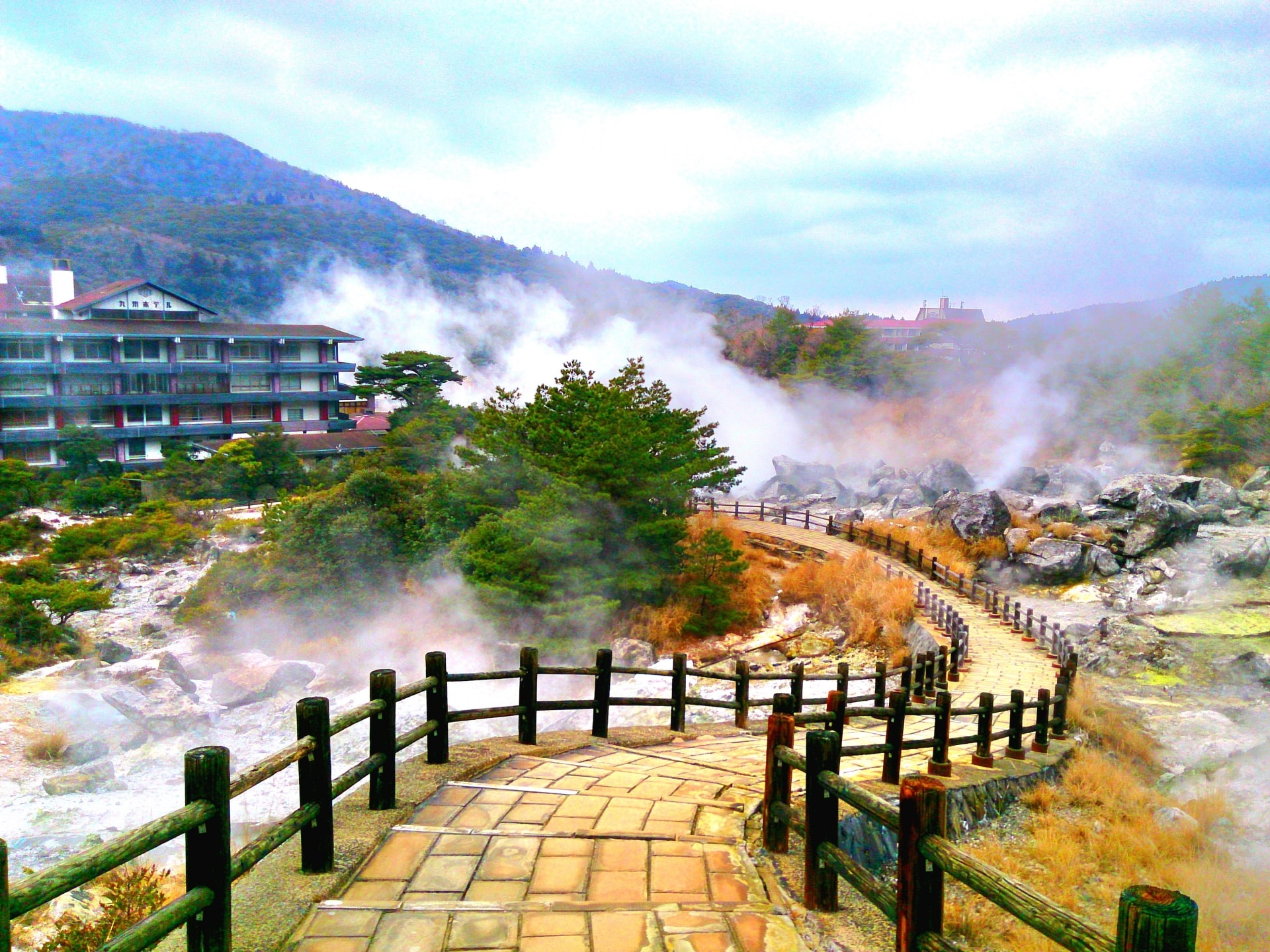 Unzen Onsen is placed south-west of Mt. Unzen in Nagasaki Prefecture. It was designated as the first national park in Japan. Unzen Onsen surrounds a fumarole, Unzen Jigoku, which is made of gas from a magma pool at the bottom of the sea. Unzen Onsen is a strong acid hot spring and has a strong sulfur smell.
Unzen Onsen Azumaen stands in front of the Oshidori pond. Its hot spring is free-flowing hot spring water. Soaking in its Onsen makes you feel relaxed, viewing the amazing nature of the Oshidori pond, Mt. Unzen, and the sky. A Japanese garden inside the hotel shows the seasonal different faces.
Unzen Fukudaya has the concept of enjoying folk art in modern space. The traditional Japanese interior and modern atmosphere coexist in the hotel. In the lobby lounge are a coffee corner and a select shop selling gem items specializing in Nagasaki. There are 2 baths and 2 open-air baths. Moreover, 4 private open-air baths are available. The hot spring and nature would make you get relief from daily stress.
8. Aso Onsen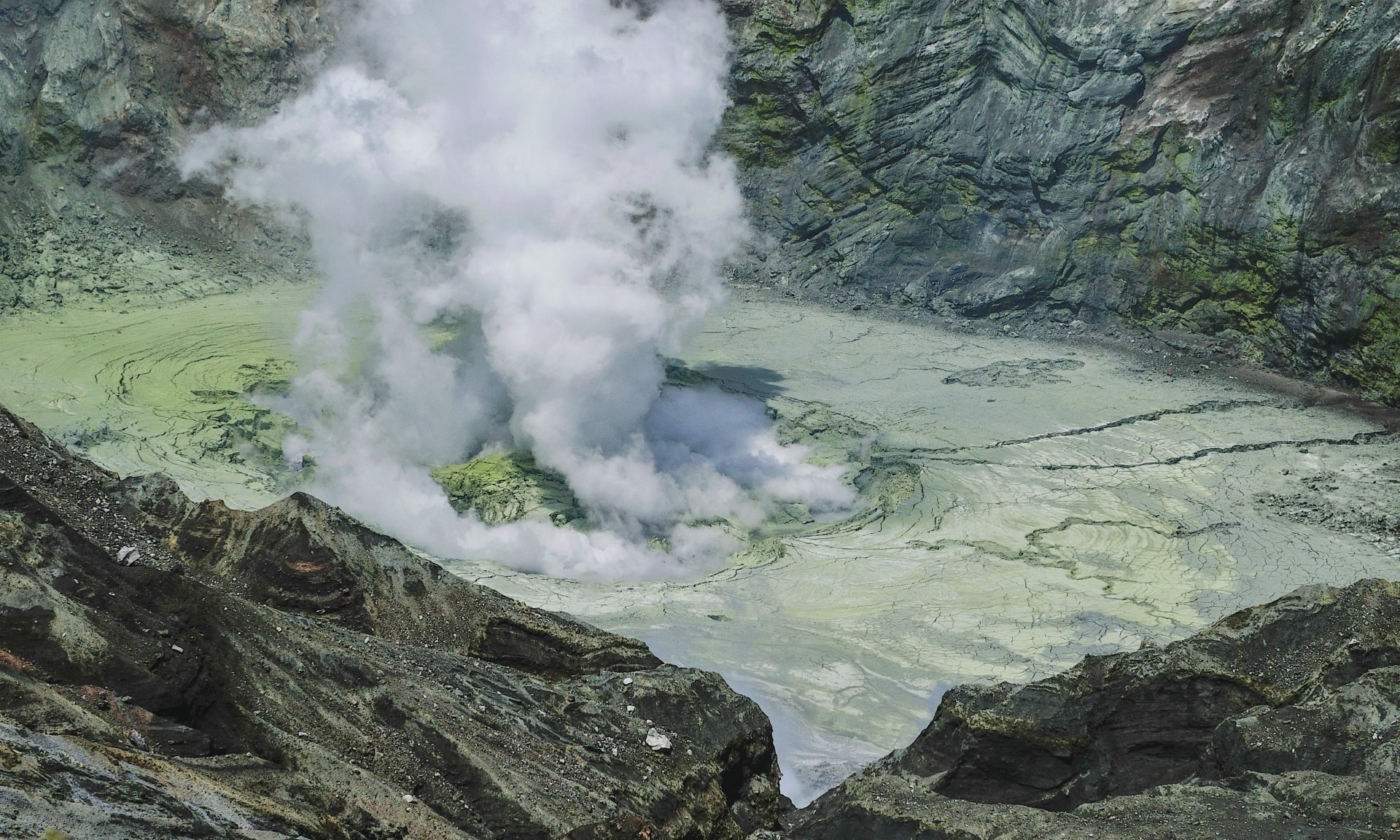 Aso Onsen is located at the foot of Mt. Aso, Kumamoto prefecture. It's surrounded by the 5 Aso mountains and fields. Aso Onsen has a different spring source and spring quality so Onsen hopping should be more fun. In addition, Mt. Aso is famous for its caldera, which is made of volcanic activity. People staying at any hotel in Aso Onsen Tourism Ryokan Association can join the caldera tours. There are many interesting attractions such as hot-air balloons, Aso night view, star watching, and walking around Mt. Daikanbo.
Kamenoi Hotel Aso offers sweeping views of the 5 Mt. Aso peaks. All rooms overlook the 5 Mt. Aso peaks. Its hot spring is blessed by the active volcanoes of the Aso mountains. The dynamic scenery of the 5 mountains would be breathtaking.
Aso Plaza Hotel is one of the members of the Aso Onsen Tourism Ryokan Association. It was established more than 50 years ago. Its Onsen is a natural Onsen using 2 springs. It is called "the water effective for any diseases". Takeyukuhai is an open-air bath on the 7th floor. The blue sky and 5 Aso mountains during the daytime attract you, while the town of Aso and the quiet 5 Aso mountains do at night. Hobonoyu has a big indoor bath and open-air bath, surrounded by the Japanese garden.
---
Thank you for reading till the end!
Did you find your favorite Onsen spot in Kyushu? Kyushu is a very huge island, however, it's good to go on a road trip around Kyushu!! In addition to Onsens, there is a lot of delicious local food. If you get tired, don't worry. The Onsens I wrote above would help you to heal the fatigue.
It might sound awkward to become naked in front of other people but once you do it, you can get an amazing experience in Onsen!!
Let's try a unique Japanese culture!!
▽Subscribe our free newsletter!▽
For more information about traveling and living in Japan, check these articles below, too!
▽Related Articles▽
▼Editor's Picks▼
---