1. Beppu Onsen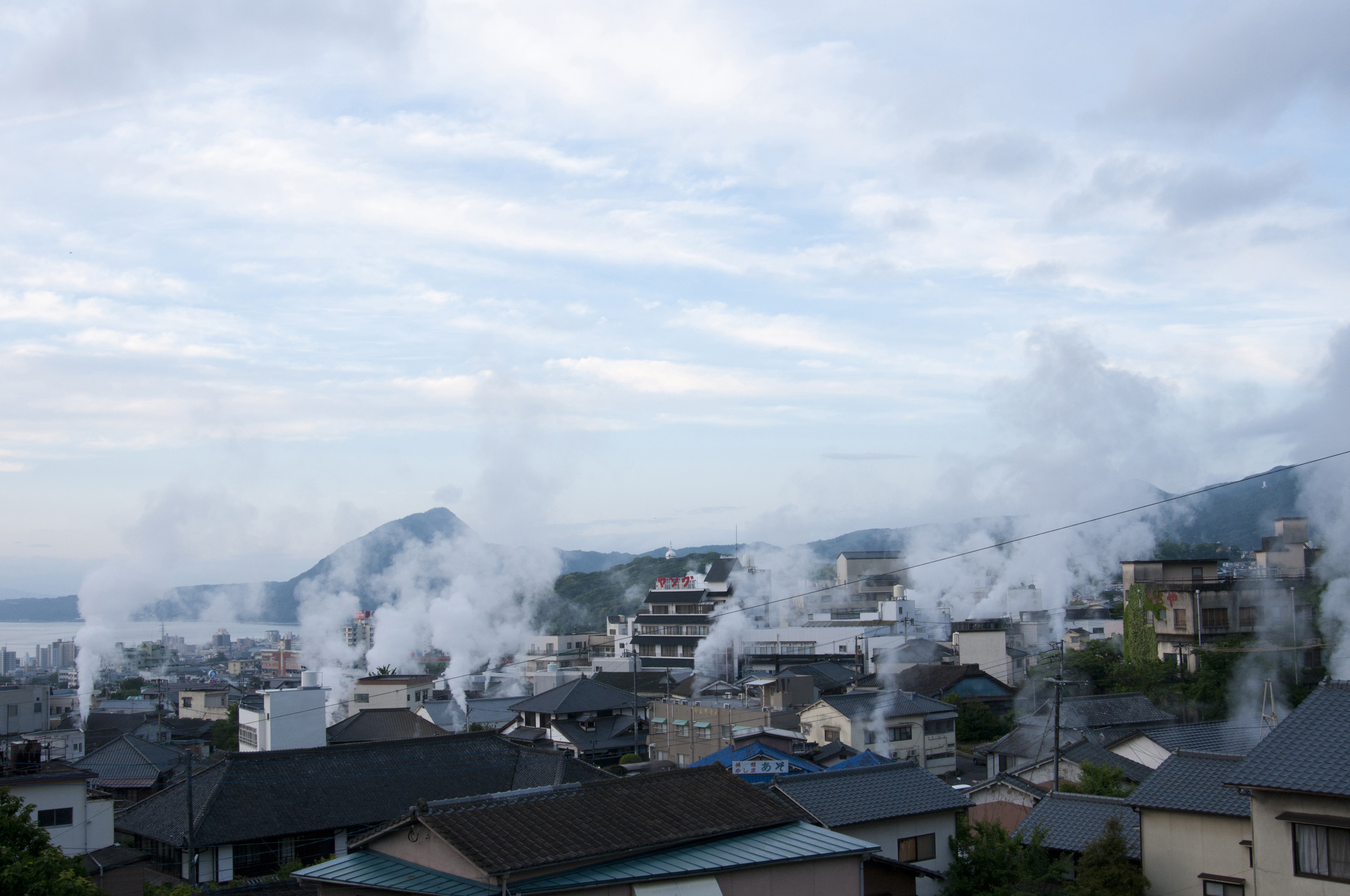 Beppu is the city located along the Beppu Bay and surrounded by volcanic mountains. It's one of the most popular Onsen resort towns in Japan, and home to impressive 2,000 hot spring sources. Beppu is home to the biggest volume of hot spring water in the country, and the second in the world after Yellowstone National Park in the United States.
Beppu is roughly divided into 8 major hot spring areas called Beppu Hatto: Beppu, Kankaiji, Kamegawa, Shibaseki, Kannawa, Myoban, Horita and Hamawaki Onsen with numbers of public bath facilities and Ryokan hotels. There are various Onsen-related tourist attractions offered in the town such as sand baths, steam cooking, geothermal hot spots and the beautiful scenery of the town with the numerous Onsen steams rising up.
Related article:
2. Hell Tour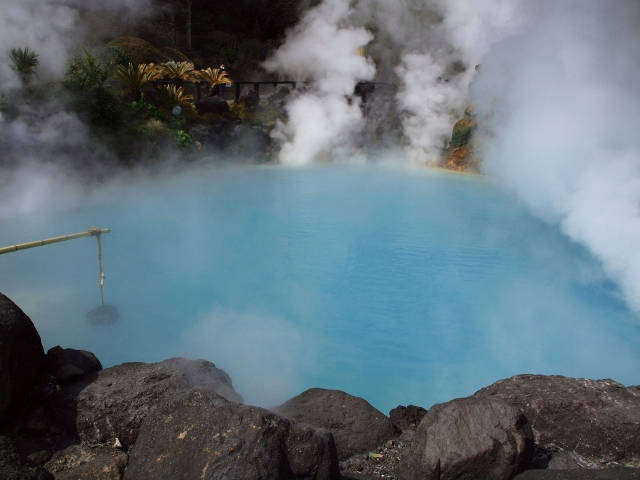 The most popular tourist attraction in Beppu is "Hells" (Jigoku in Japanese) , 7 unique hot springs for viewing rather than bathing. Each hot spring of the Hells offers astonishing appearances and unique features such as the Sea Hell with blue water, the Blood Pond Hell with red water and the Oniishibozu Hell with boiling mud bubbles. The journey through those 7 hells is called Hell Tour (Jigoku Meguri), which can be completed with the combined entrance tickets
Related article:
Beppu Onsen "Jigoku" Hell Tour: Visit the Scariest Hot Springs!!