10 Best Things to Do in Oita
Things to Do in Oita Prefecture: Beppu Onsen, Yufuin and more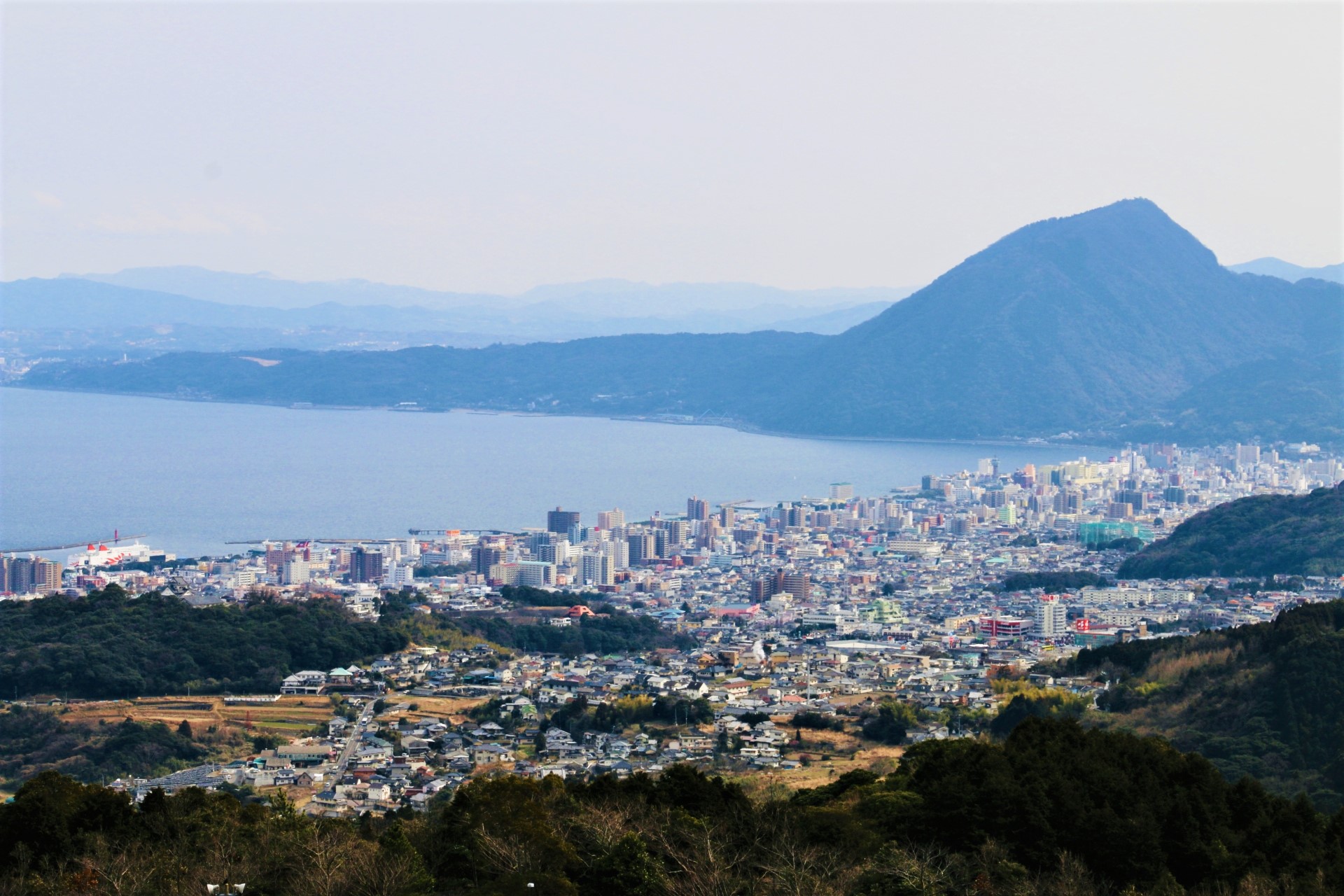 Oita Prefecture (大分県) is situated at the northeast of Kyushu Region, bordered by three prefectures: Fukuoka, Kumamoto and Miyazaki. Oita Prefecture is best known for the rich hot spring sources and often called the Onsen Prefecture.
Two Onsen resorts: Beppu and Yufuin are the top visited Onsen towns in Japan, and visitors can enjoy various types of Onsen attractions such as hot sand baths and mud baths as well as charming townscapes. Besides Onsen, Oita Prefecture has got a lot of things to offer for tourists such as the stunning view of mountains, the coastline and unspoilt countryside scenery. Oita was one of the 12 host cities for Rugby World Cup 2019 (RWC) and several exciting rugby matches were played at Oita Stadium. The prefecture has been attracting more numbers of tourists in recent years.
In this article, I'm going to share the best things to do/see in this beautiful and undiscovered prefecture as well as how to maximize your trip in Oita!
With this Kyushu Region Bucket List, let's also check out the surrounding tourist attractions: Best Things to Do in Kyushu
*Please note that this article contains affiliate links.
---
1. Beppu Onsen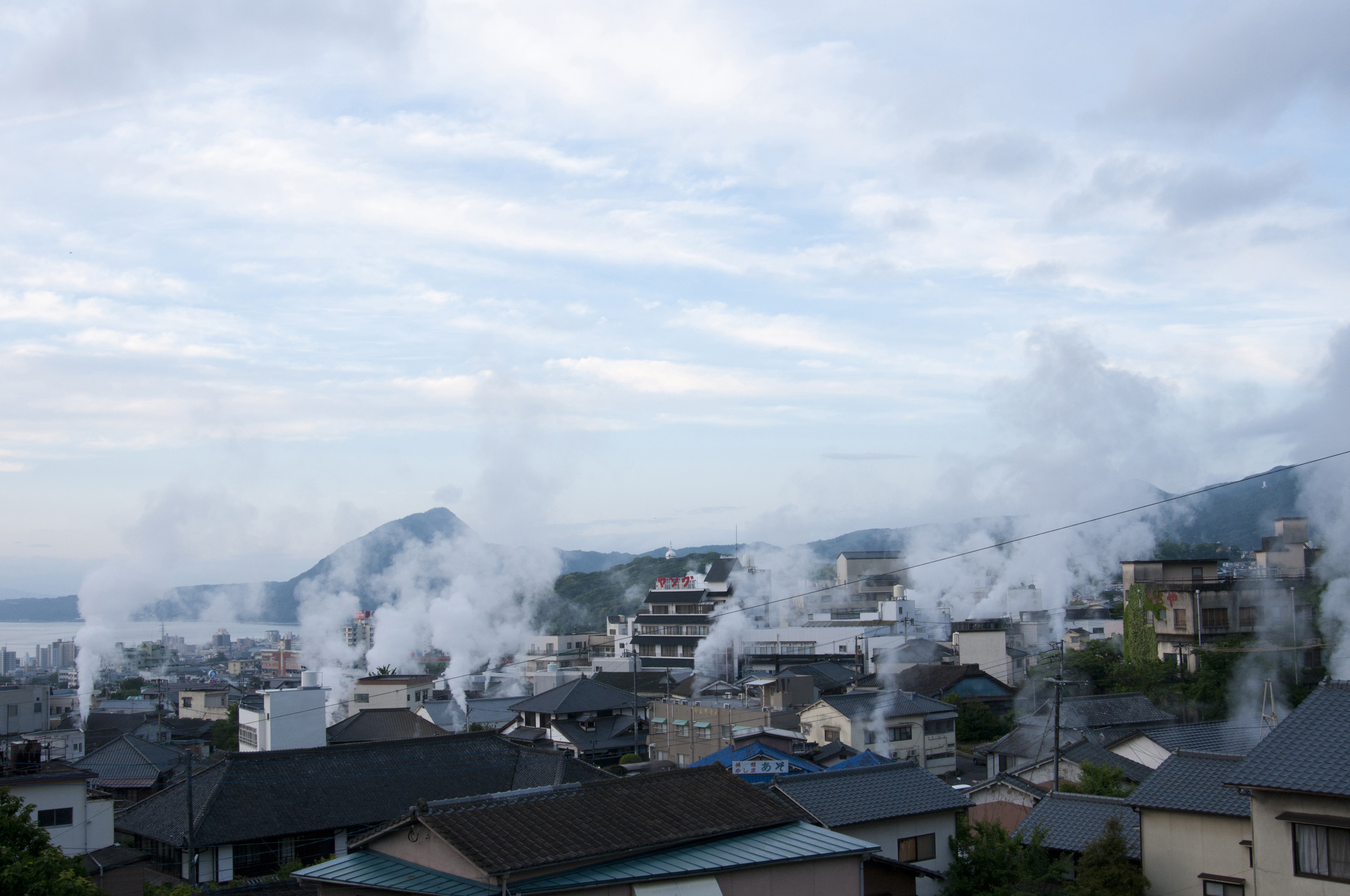 Beppu is the city located along the Beppu Bay and surrounded by volcanic mountains. It's one of the most popular Onsen resort towns in Japan, and home to impressive 2,000 hot spring sources. Beppu is home to the biggest volume of hot spring water in the country, and the second in the world after Yellowstone National Park in the United States.
Beppu is roughly divided into 8 major hot spring areas called Beppu Hatto: Beppu, Kankaiji, Kamegawa, Shibaseki, Kannawa, Myoban, Horita and Hamawaki Onsen with numbers of public bath facilities and Ryokan hotels. There are various Onsen-related tourist attractions offered in the town such as sand baths, steam cooking, geothermal hot spots and the beautiful scenery of the town with the numerous Onsen steams rising up.
Related article:
2. Hell Tour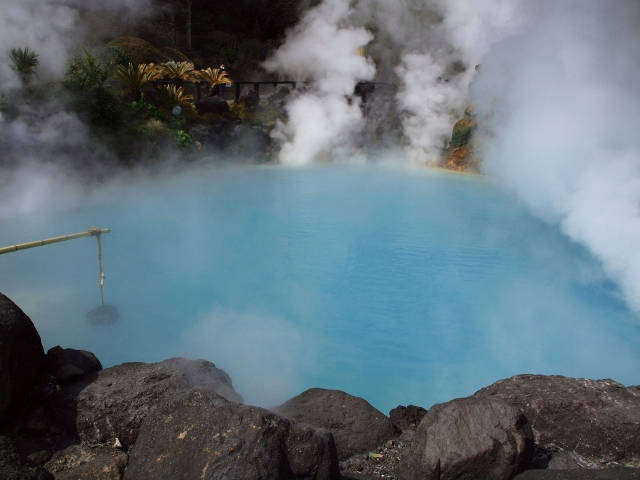 The most popular tourist attraction in Beppu is "Hells" (Jigoku in Japanese) , 7 unique hot springs for viewing rather than bathing. Each hot spring of the Hells offers astonishing appearances and unique features such as the Sea Hell with blue water, the Blood Pond Hell with red water and the Oniishibozu Hell with boiling mud bubbles. The journey through those 7 hells is called Hell Tour (Jigoku Meguri), which can be completed with the combined entrance tickets
Related article:
3. Takasakiyama Natural Zoological Garden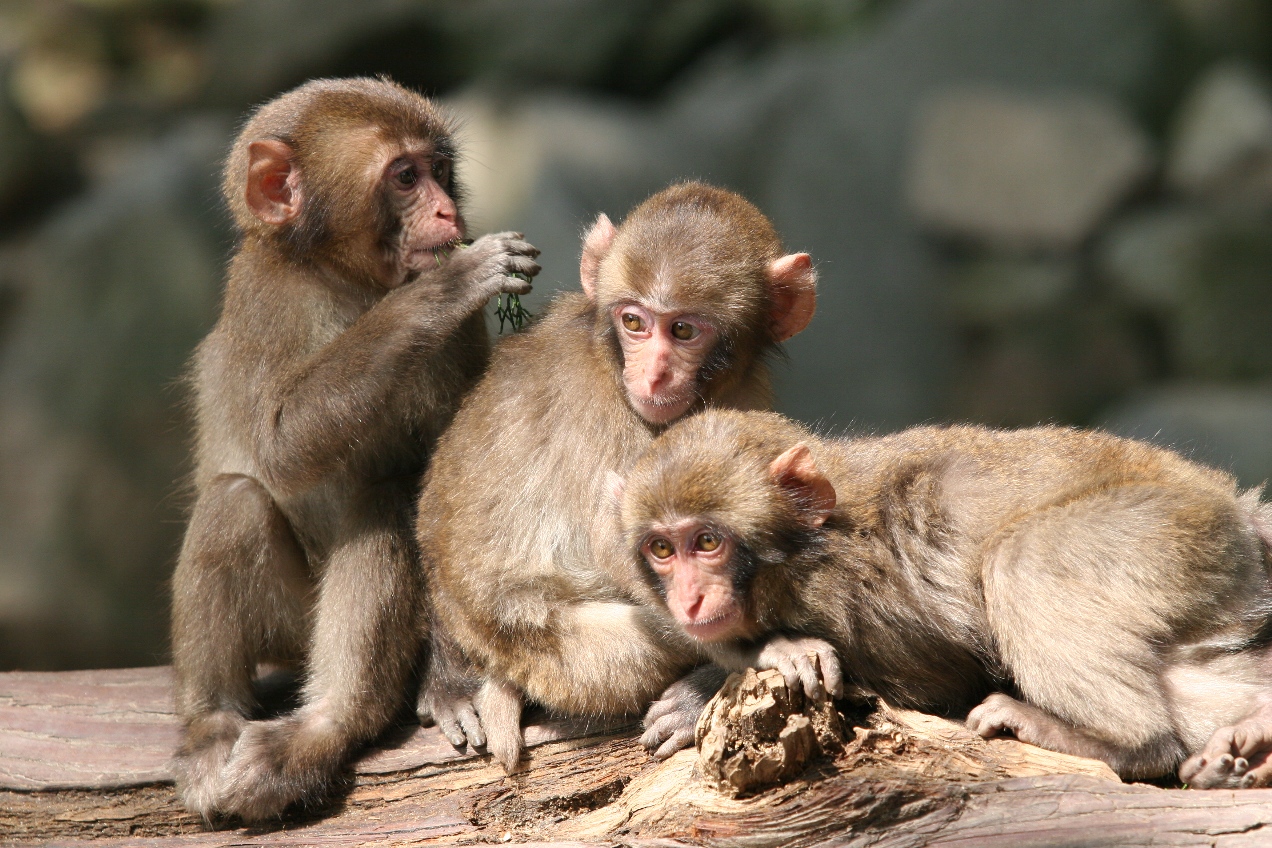 Takasakiyama Natural Zoological Garden (高崎山自然動物園) is the unique zoo where wild Japanese macaques can be seen. The zoo is situated on the hill of Mt Takasaki, the 628 m high mountain along the coast of Beppu City, and around 1,500 wild monkeys inhabit and roam freely on this mountain. Visitors can observe the wildlife of the monkeys up close.
4. Umitamago Aquarium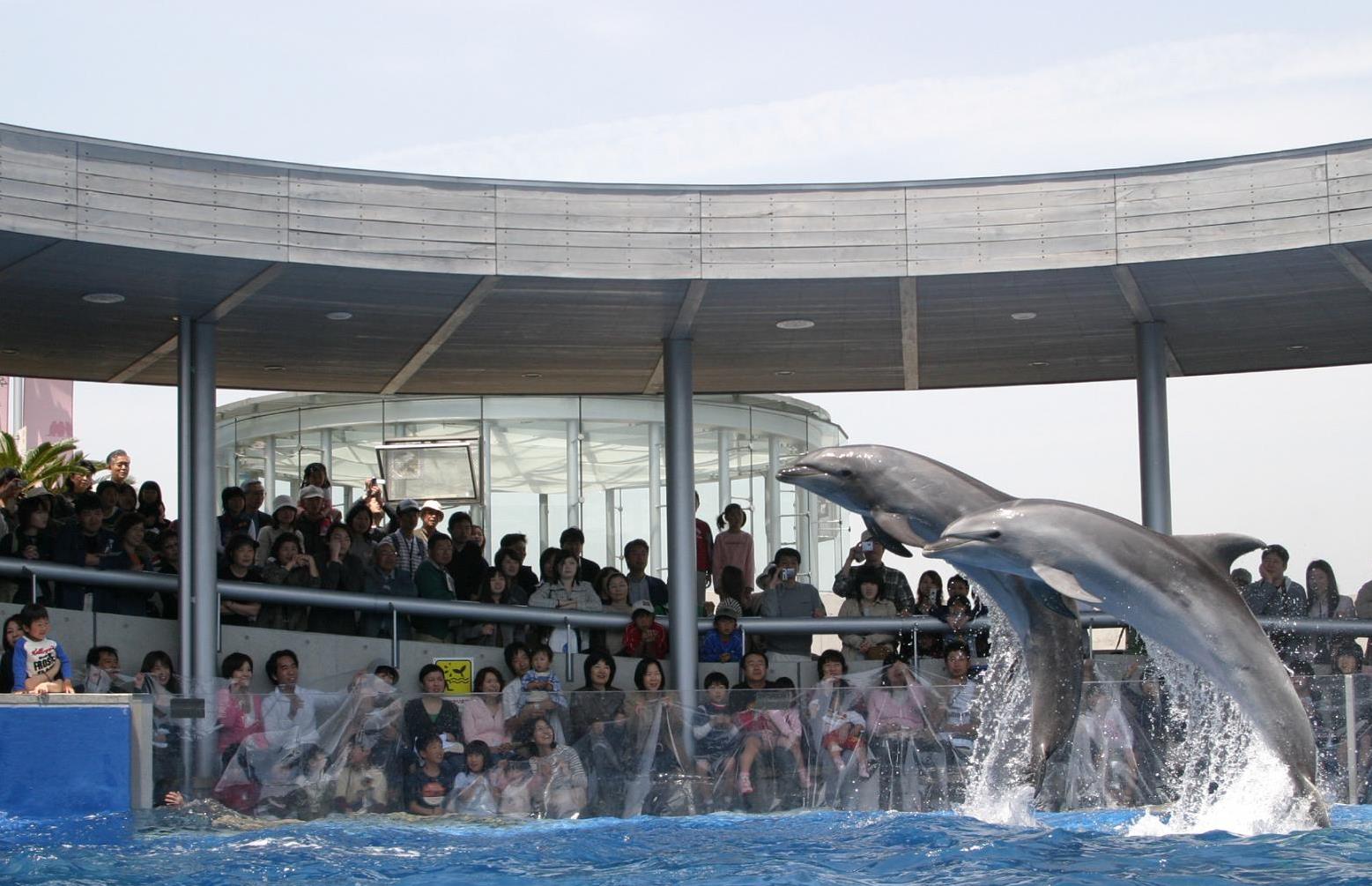 Situated right next to the parking lot for Takasakiyama Natural Zoological Garden, Umitamago Aquarium (うみたまご) is another great place to observe the life of animals. It's one of the largest aquariums in Japan where hundreds of different sea creatures can be seen such as penguins, dolphin, seal, walruses, sharks, and starfish.
5. Yufuin Onsen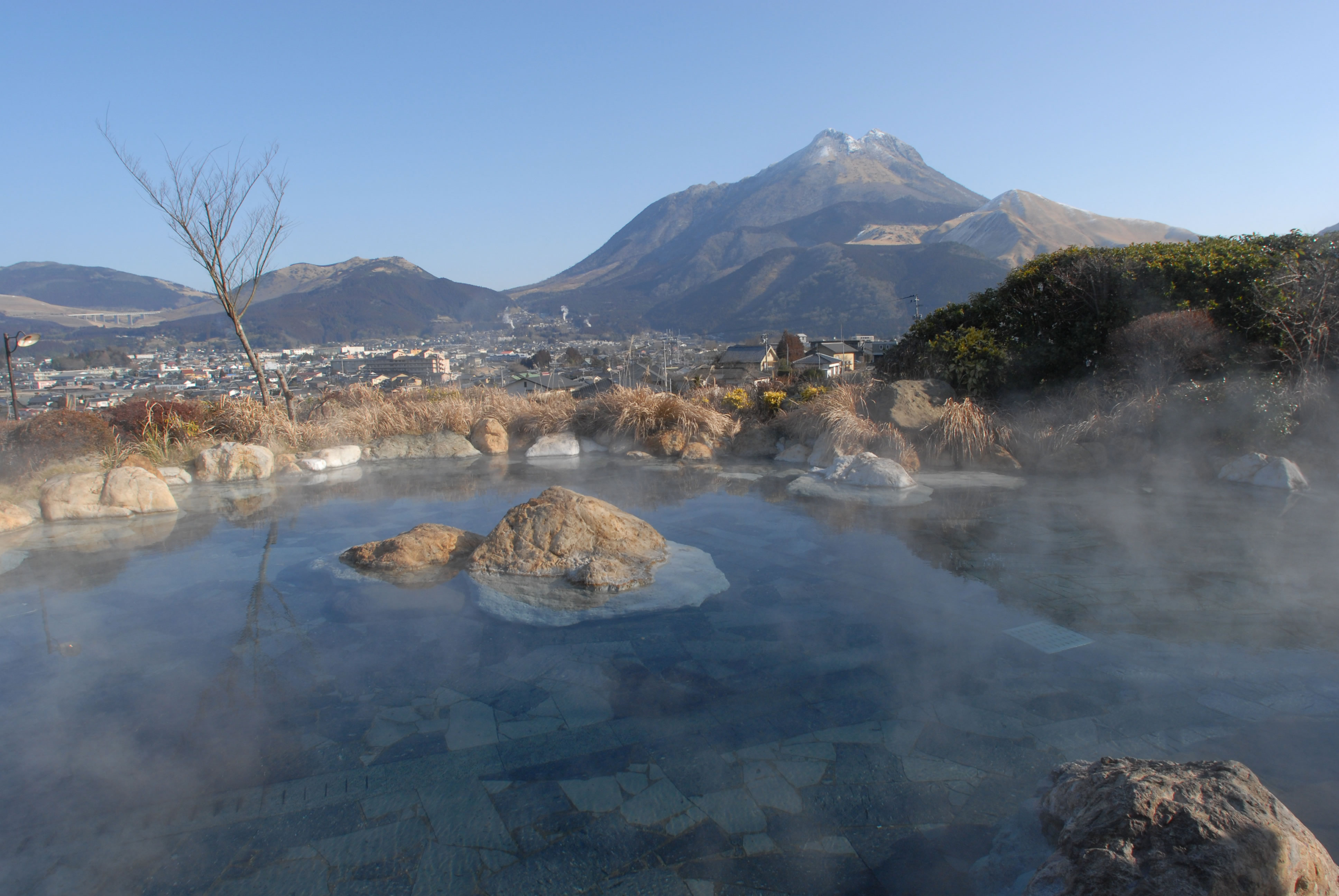 Yufuin (湯布院) is another popular Onsen town in Oita Prefecture, situated at the base of Mt Yufu and about 10 km away from Beppu City. It's one of the most popular travel destinations among domestic visitors and this charming Onsen town has no lack of tourist attractions and offers the nostalgic rural atmosphere. The main street of Yufuin is lined by museums, souvenir shops, restaurants and cafes, and numbers of hot spring baths and hotels are located in surrounding areas. Off the main touristic area, the peaceful countryside scenery with the magnificent Mt Yufu can be seen.
6. Lake Kinrin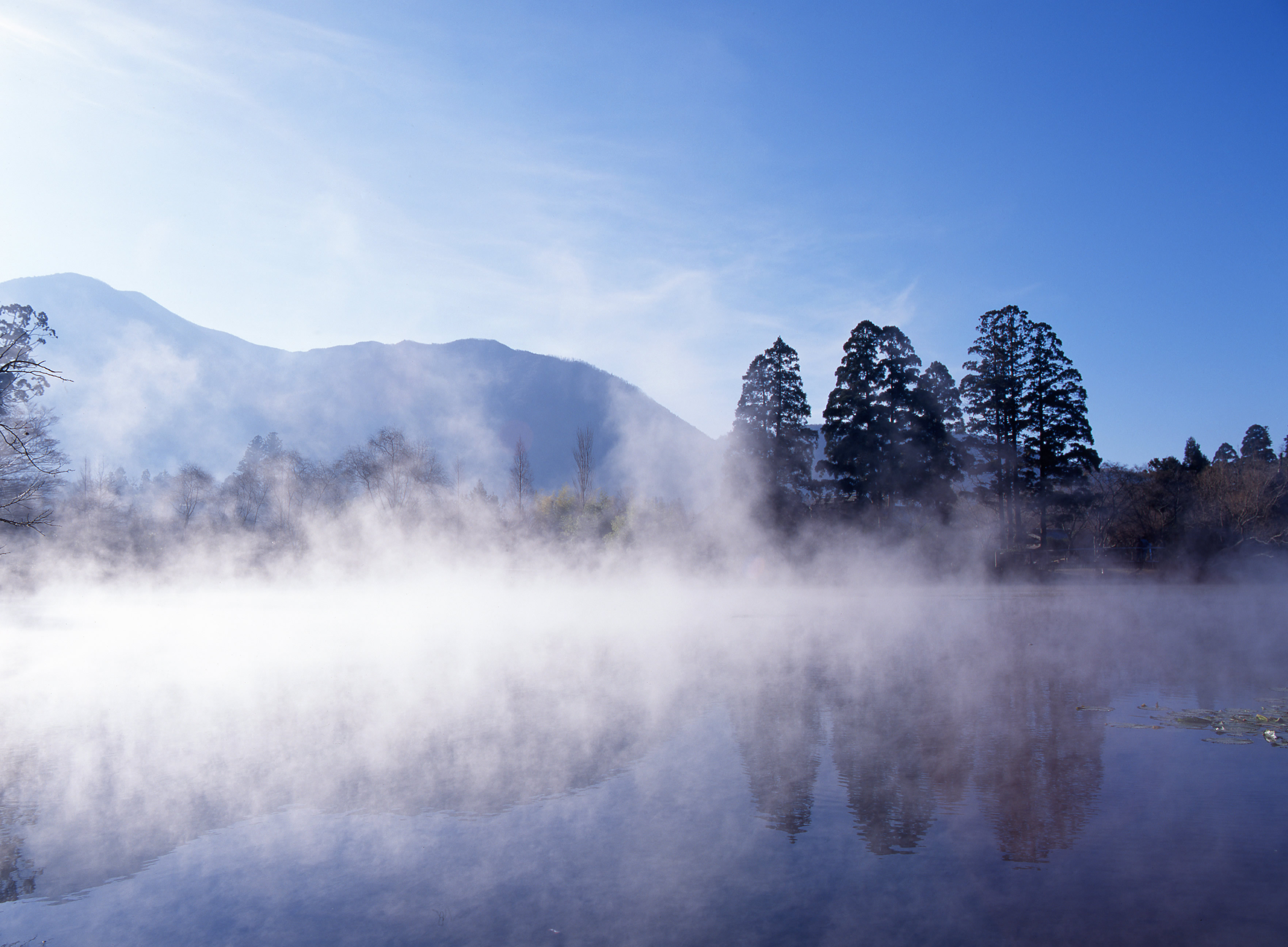 Lake Kinrin (金鱗湖) is a top tourist attraction in Yufuin area. It's the scenic lake known for the mystical view of the mists covering the surface of the lake which can be seen in autumn and winter, especially in the morning. The mists are created by the unique phenomenon of the lake itself as it contains both cold and hot spring water. The lake is situated not to far from the main tourist area of Yufuin.
7. Usa Shrine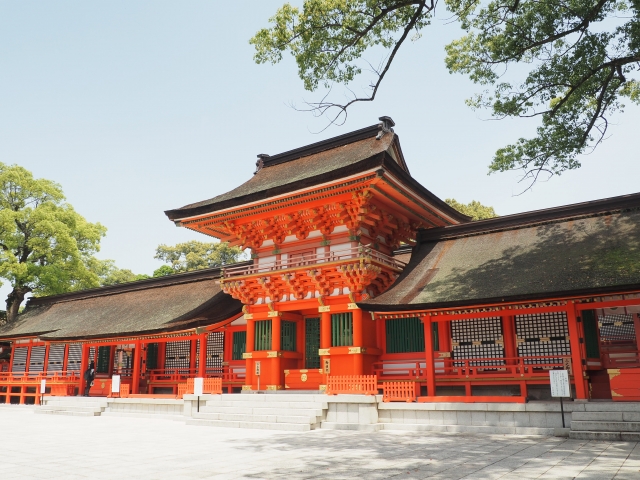 Usa Shrine or Usa Jingu (宇佐神宮) is a Shinto shrine located in Usa City, Kunisaki Peninsula. The shrine was originally founded in 8th during Nara Period, and it's the head shrine of over 40,000 branches in Japan which are dedicated to Hachiman (divinity of archery and war).
8. Usuki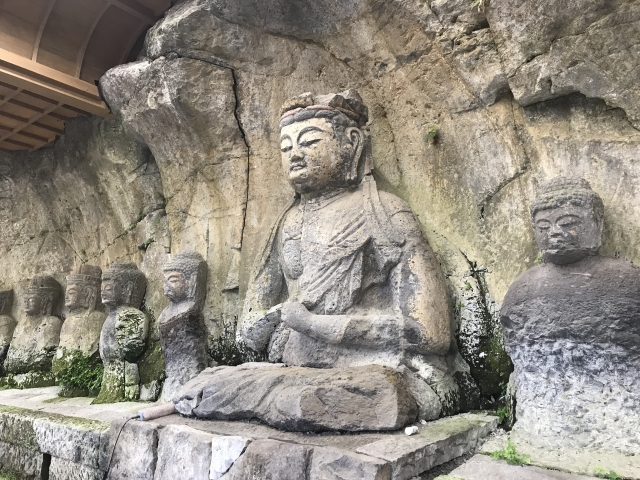 Usuki (臼杵) is a former castle town located on the east coast of Oita Prefecture. The city is known for the collection stone Buddhas sculptured on the wall and 59 statues are designated to National Treasures of Japan. The city is home to several historical monuments such as Usuki Castle and Nioza Historical Road.
9. Kuju Flower Park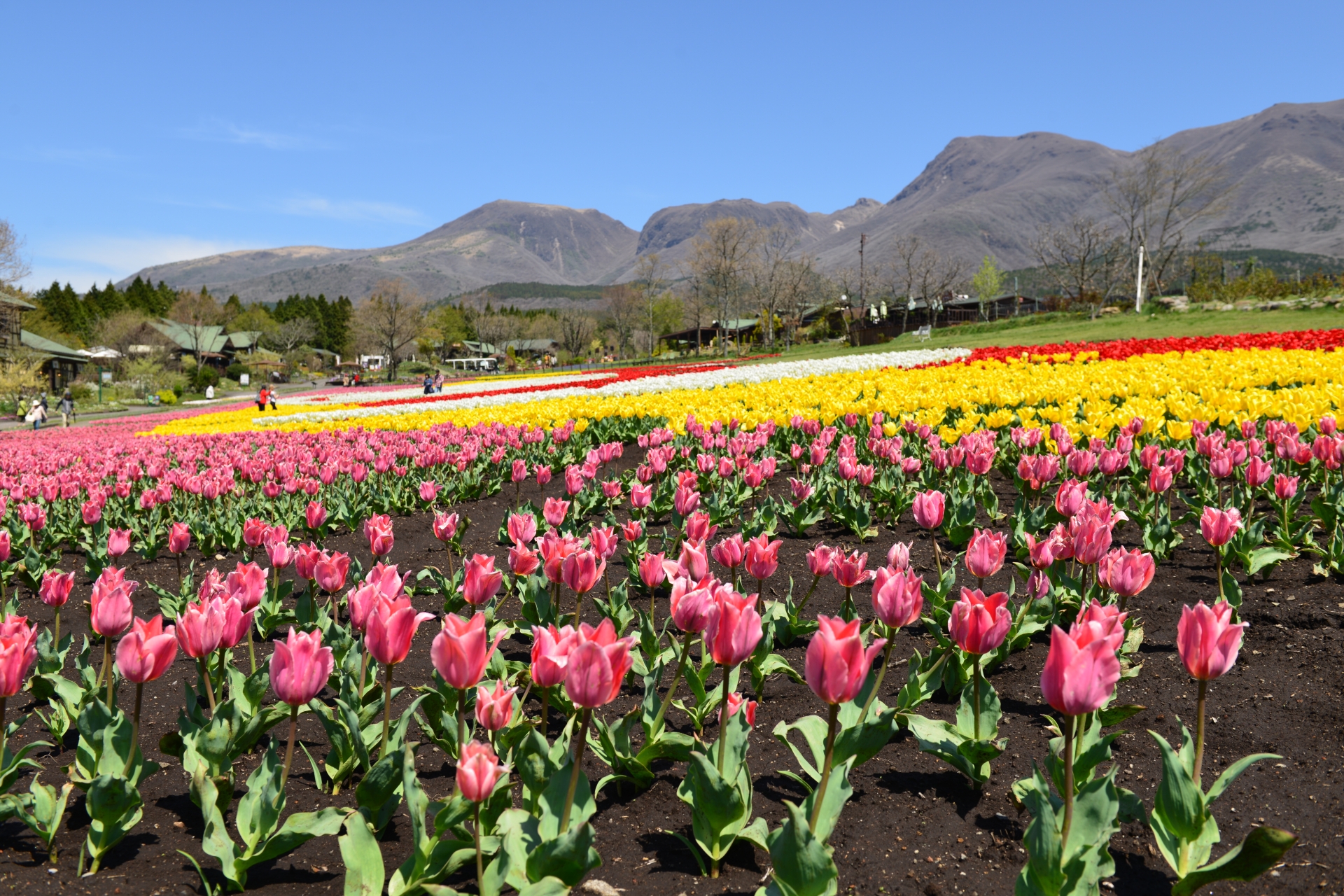 Kuju Flower Park (くじゅう花公園) is a vast flower park situated at Kuju Highland within Aso Kuju National Park, near the border with Kumamoto Prefecture. The park offers the sea of around 3 millions seasonal flowers in 500 different varieties from spring to autumn such as lavender, salvia, pink moss, tulips, sunflowers and cosmos (closed from November to March). The stunning scenery of the 20ha park filled with colourful flowers can be enjoyed with the Kuju Mountain Range on the background.
10. Oita Stadium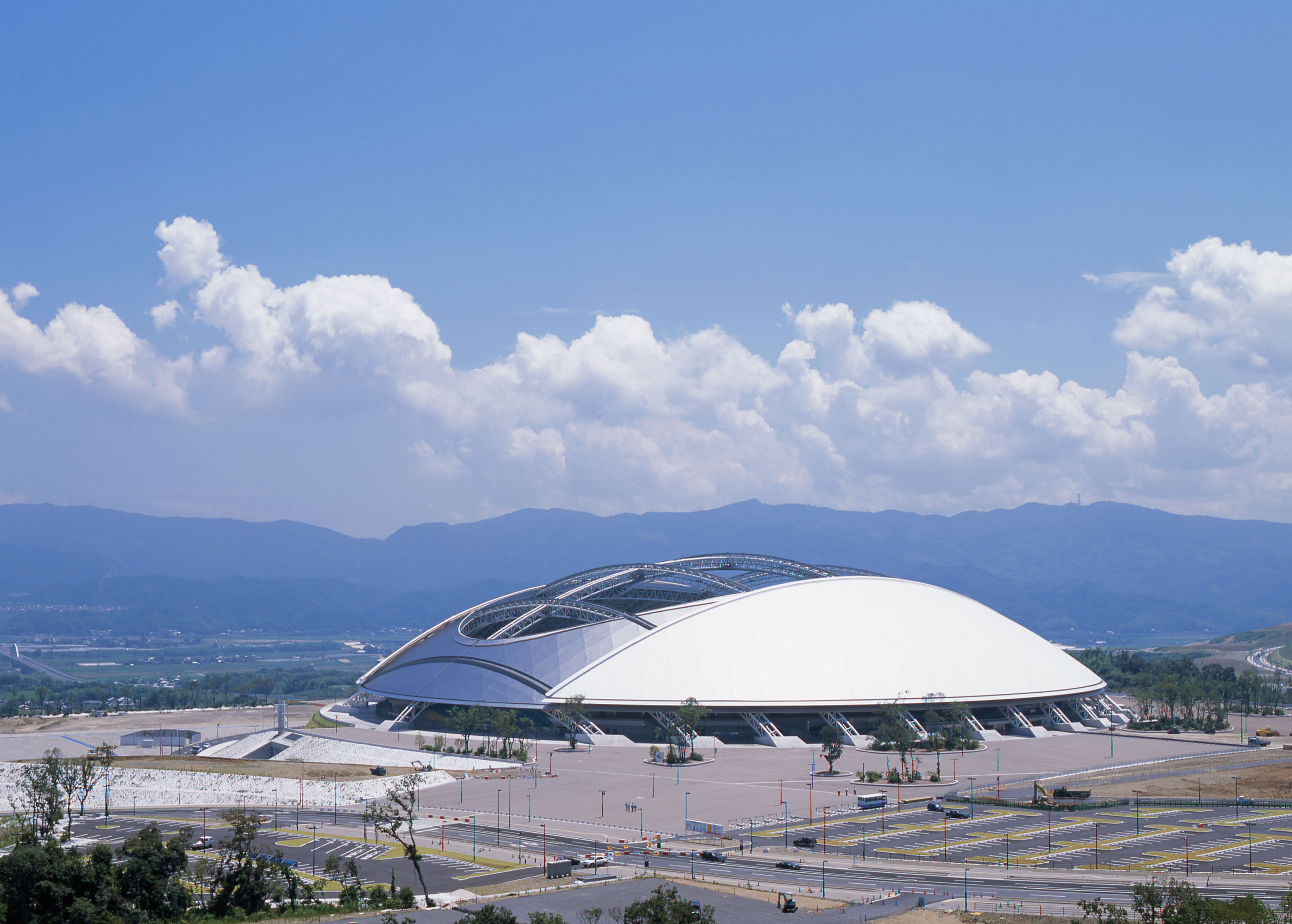 Showa Denko Dome Oita (昭和電工ドーム大分), known as Oita Stadium is a multi-purpose stadium with a capacity of 40,000. Several sports events are held at this stadium through the year, but it's best known as is the home field of J. League club Oita Trinita. The stadium will also be one of the venues for 2019 Rugby World Cup (RWC 2019), and several rugby matches including quarterfinals are scheduled to be held.
▽Check more things to do in Kyushu Region and Okinawa!▽
▶︎15 Best Things to Do in Fukuoka
▶︎10 Best Things to Do in Saga
▶︎13 Best Things to Do in Nagasaki
▶︎10 Best Things to Do in Kumamoto
▶︎10 Best Things to Do in Miyazaki
▶︎10 Best Things to Do in Kagoshima
▶︎25 Best Things to Do in Okinawa
▽Here are the attractions you should experience across Japan with this Japan Bucket List!▽
For more information about travelling in Kyushu region, please check out these articles, too!
▽Related Articles▽
▼Editor's Picks▼
---