10 Best Things to Do in Saga
Saga Travel Guide: What to Do in Saga Now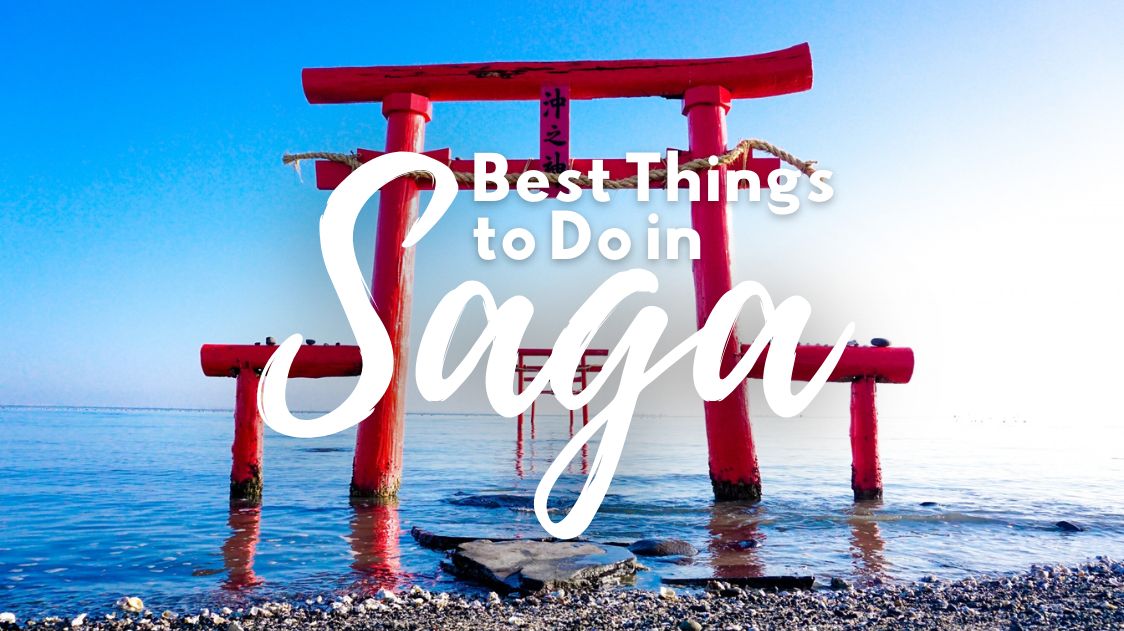 Saga Prefecture isn't just another spot on Japan's map; it's where you'll find the unexpected and the utterly charming. Think of it as Japan's best-kept secret—a place where you can sip some of the best green tea you can have one minute and find yourself in a hot air balloon the next. The best things to do in Saga are not just activities; they're experiences that stay with you.
So, if you're ready for something a little different, read on. We've got the ultimate list of Saga's top 10 adventures that you won't find in any guidebook.
With this Kyushu Region Bucket List, let's also check out the surrounding tourist attractions: Best Things to Do in Kyushu
---
1. Discover Ancient Japan at Yoshinogari Historical Park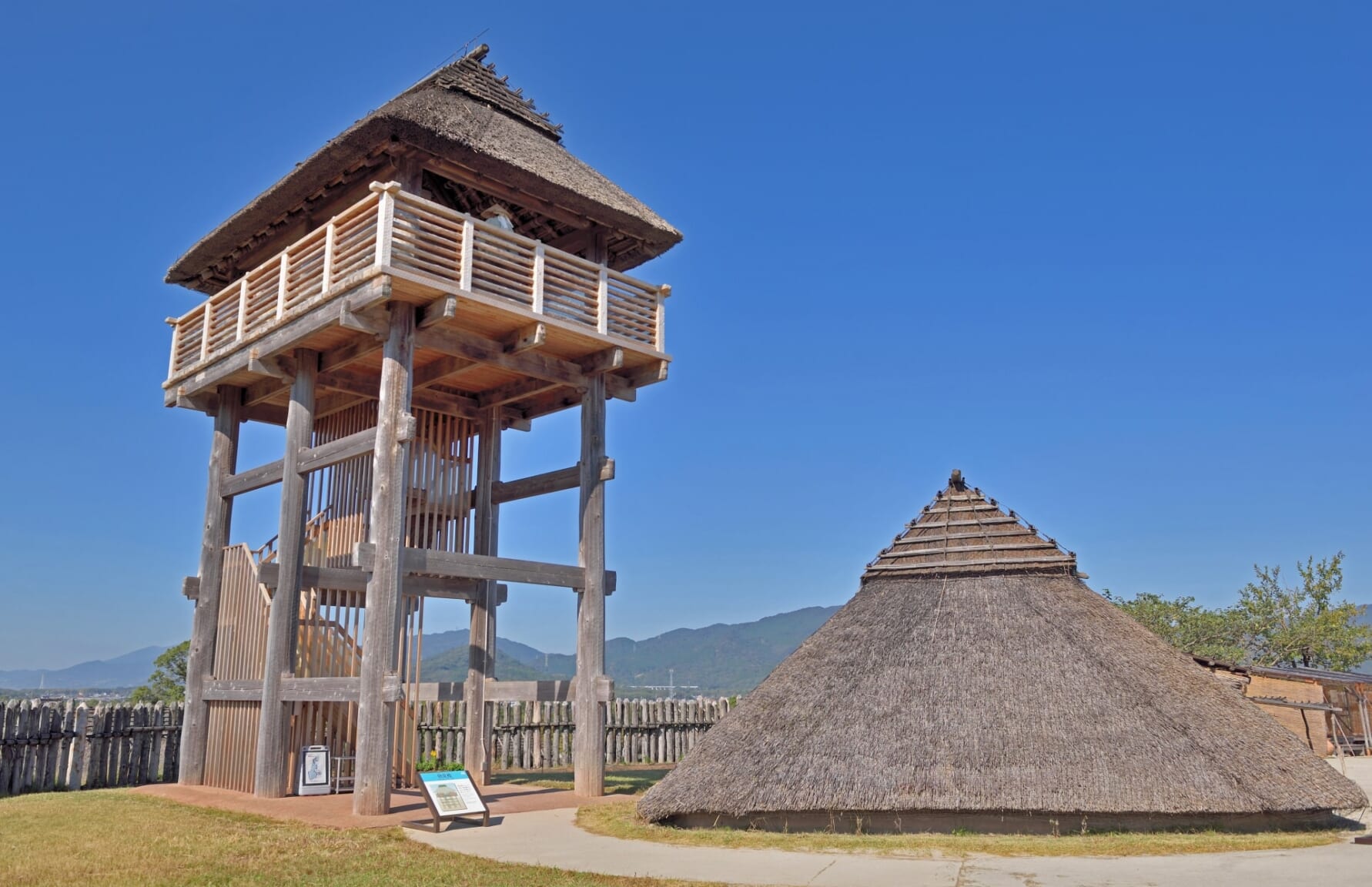 Yoshinogari Historical Park (吉野ヶ里歴史公園) is like a time machine but without the DeLorean. This sprawling archaeological site takes you back to Japan's Yayoi period, which lasted from around 300 BC to 300 AD. Imagine a place where you can walk through reconstructed moats, watchtowers, and thatched-roof houses, all designed to mimic the ancient settlements that once stood here. It's not just a walk; it's a journey through history. The park even offers hands-on experiences like ancient rice planting and fire-making. No other place in the country showcases prehistoric Japan like this park does!
▶ Yoshinogari Historical Park official website: https://www.yoshinogari.jp/en/
2. Find Out the Uniqueness of Saga Castle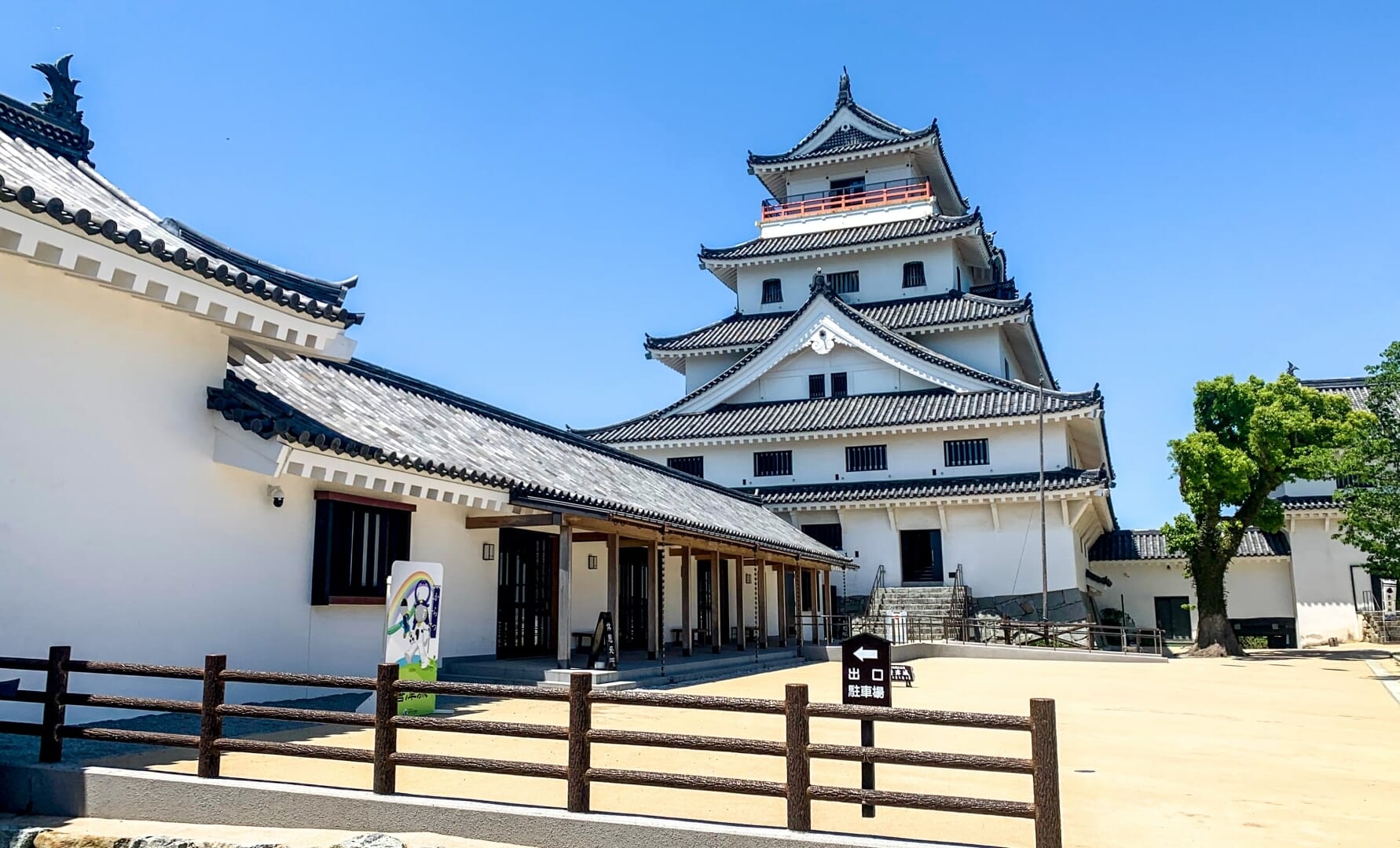 Most Japanese castles were built over hills or atop stone bases. Saga Castle (佐賀城) didn't quite follow the trend by being a "hirayama-style" castle, meaning it's built on flat land. Instead of setting a vantage point for its defense, it relied on walls and a huge moat instead, earning the nickname Submerged Castle. Originally constructed in the 17th century, the castle has been meticulously restored and now houses an informative museum. The exhibits inside are as compelling as the castle's unique architecture. You'll find samurai armor, historical documents, and even a reconstructed tea room. It's a must-visit for history buffs and architecture enthusiasts alike.
▶ Saga Castle official website: https://saga-museum.jp/sagajou/language/english/
3. Visit the Gravity-Defying Yutoku Inari Shrine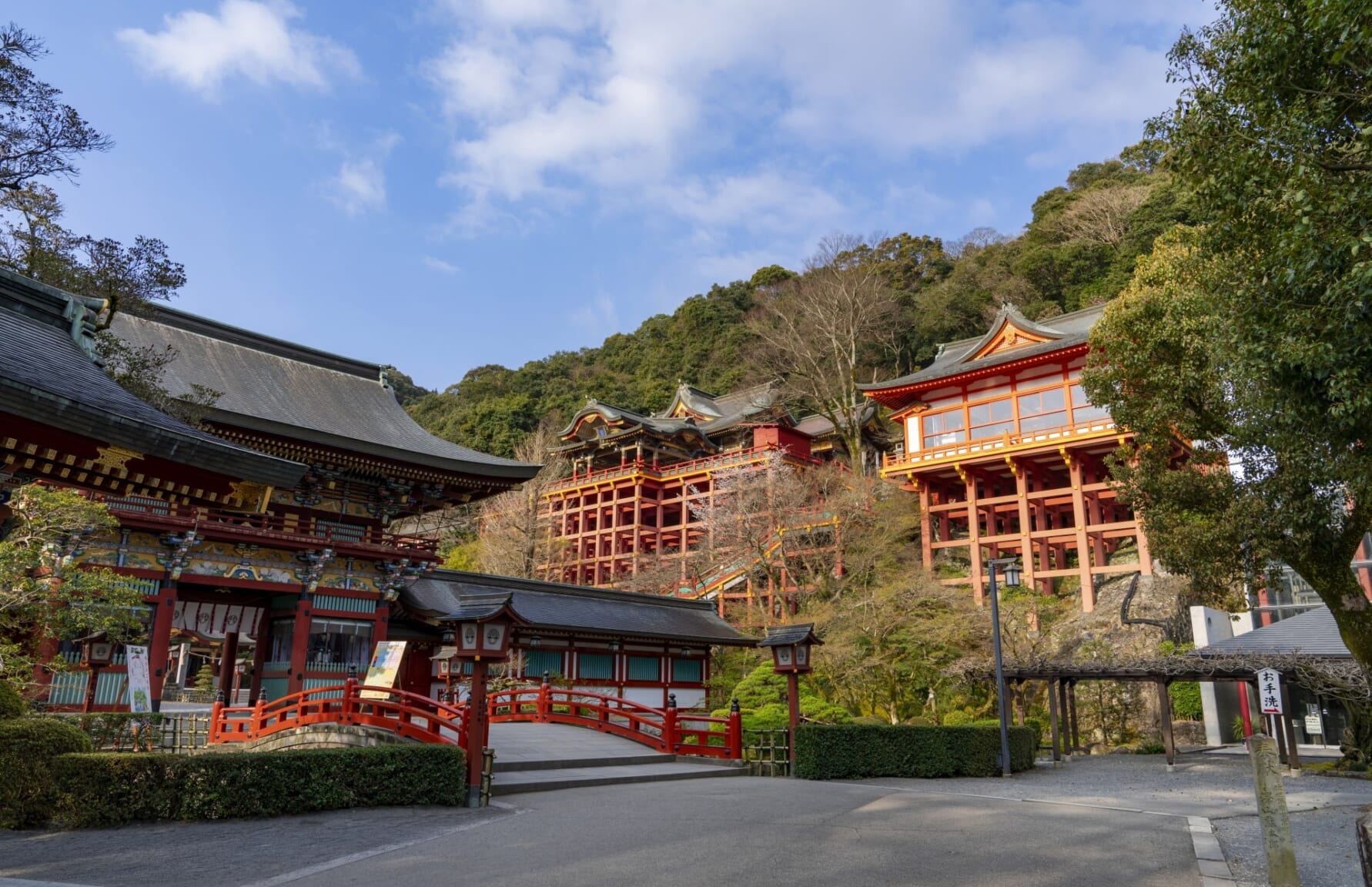 Yutoku Inari Shrine (祐徳稲荷神社) is not your average shrine; it's one of the top three Inari shrines in Japan. Located in the city of Kashima, this impressive red shrine serves both as a visual and spiritual landmark for locals and visitors alike. The main hall is perched on tall wooden stilts, creating an illusion of floating above the valley. A series of torii gates lead you through a scenic path up the hill, each step offering a new perspective of the shrine and the surrounding landscape. It's a place that invites you to pause, reflect, and perhaps leave with a different outlook than when you arrived.
▶ Yutoku Inari Shrine official website: https://www.yutokusan.jp/en/
▽More information about Yutoku Inari Shrine▽
4. Take a Snapshot of Serenity at Ouo Shrine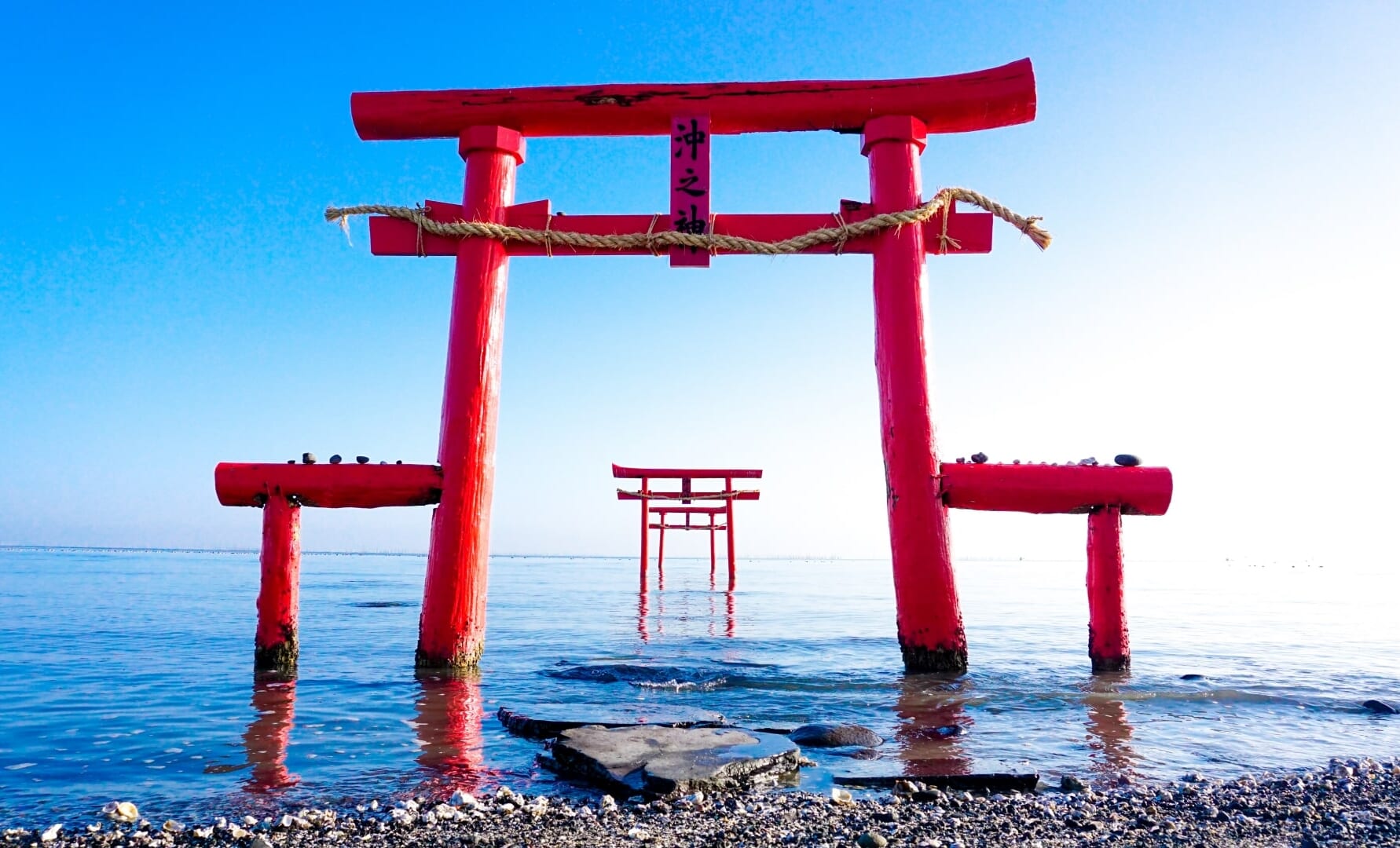 Ouo Shrine (大魚神社) in Tara Town is where the divine meets the dramatic, where a torii gate seems to float on the Ariake Sea when the tide comes in. This captivating sight with its unique blend of natural beauty and spiritual significance has made Ouo Shrine a local favorite with visitors and photographers. But this isn't just a quick photo op; it's a moment of Zen, especially if you catch it during the golden hours of sunset. The shrine itself is a peaceful place to make a wish or simply soak in the tranquil atmosphere. So, bring your camera, but also bring your sense of wonder. Ouo Shrine is one of those rare places that make you pause and appreciate the world's quieter marvels.
▶ Tara Town's official website with information about Ouo Shrine: https://saga-tara.com/oojinjakaichutorii/
5. Hamanoura Rice Terraces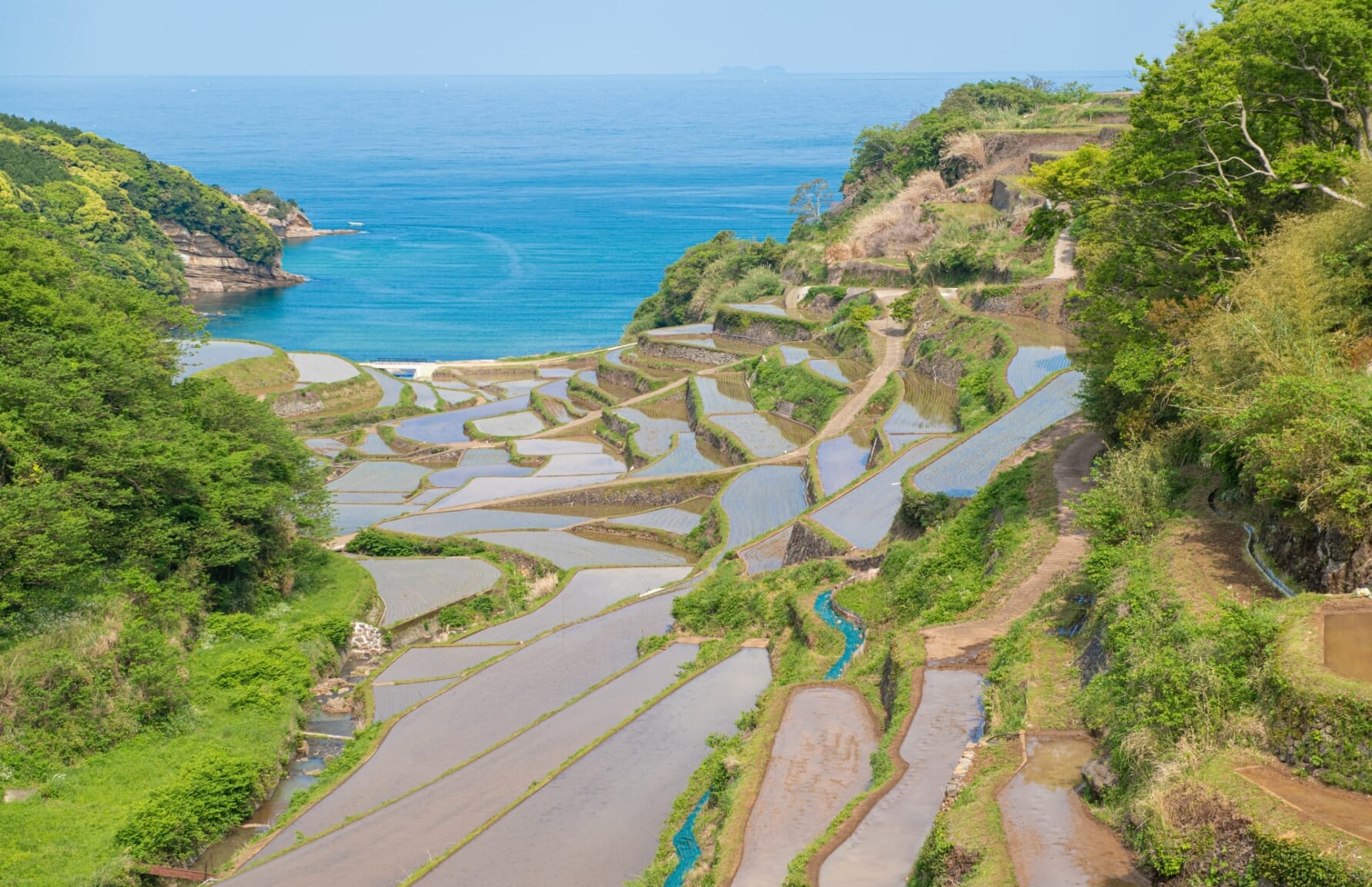 If you're looking for a postcard-perfect view, Hamanoura Rice Terraces (浜野浦の棚田) have got you covered. These terraced fields along the coast offer a stunning contrast between the emerald green of the rice paddies and the deep blue of the Genkai Sea. The best time to visit is during sunset when the terraces are bathed in a golden glow, creating a mesmerizing landscape that looks like it's straight out of a painting. It's not just a feast for the eyes; it's a moment of pure tranquility that captures the essence of Saga's natural beauty.
▶ Saga Prefecture Tourism official website with practical information about Hamanoura Rice Terraces: http://saga-travelsupport.com/en/spot/detail.html?id=427
6. Explore the Sea's Masterpieces at Nanatsugama Caves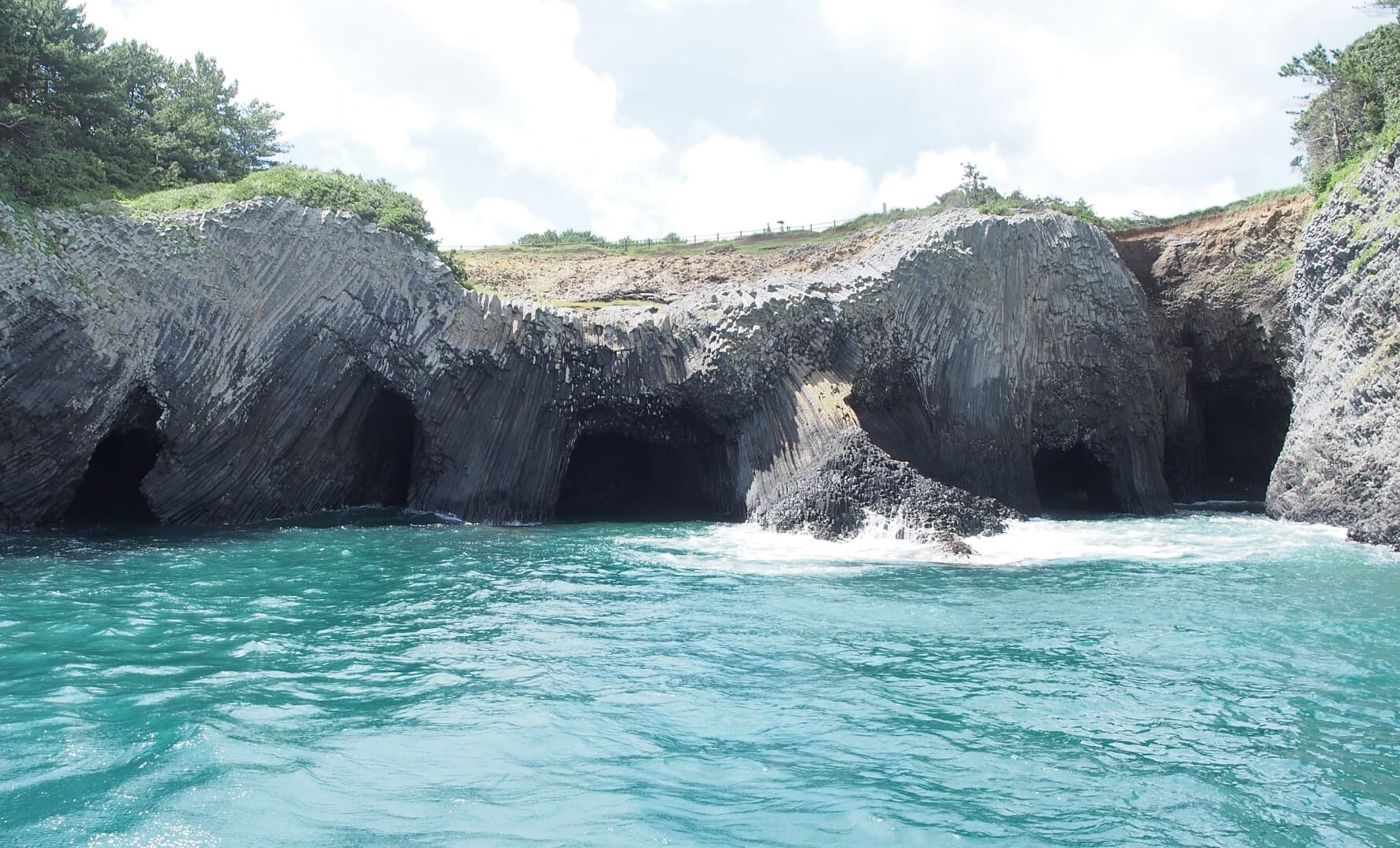 Nanatsugama Caves (七ツ釜) are nature's way of showing off. Formed by the relentless waves of the Genkai Sea in Karatsu City, these seven caves offer a unique adventure for those willing to explore by boat. The largest cave boasts a height of 110 meters and is a designated natural monument. As you glide through the emerald waters, you'll be captivated by the intricate rock formations and the play of light and shadow. It's an otherworldly experience that feels like you've stumbled upon a hidden realm. Perfect for nature lovers and adventure seekers, a visit to Nanatsugama Caves is a must for a different kind of sightseeing.
▶ Saga Prefecture Tourism official website with practical information about Nanatsugama Caves: http://saga-travelsupport.com/en/spot/detail.html?id=530
7. Relax with a Cup of Green Tea in Ureshino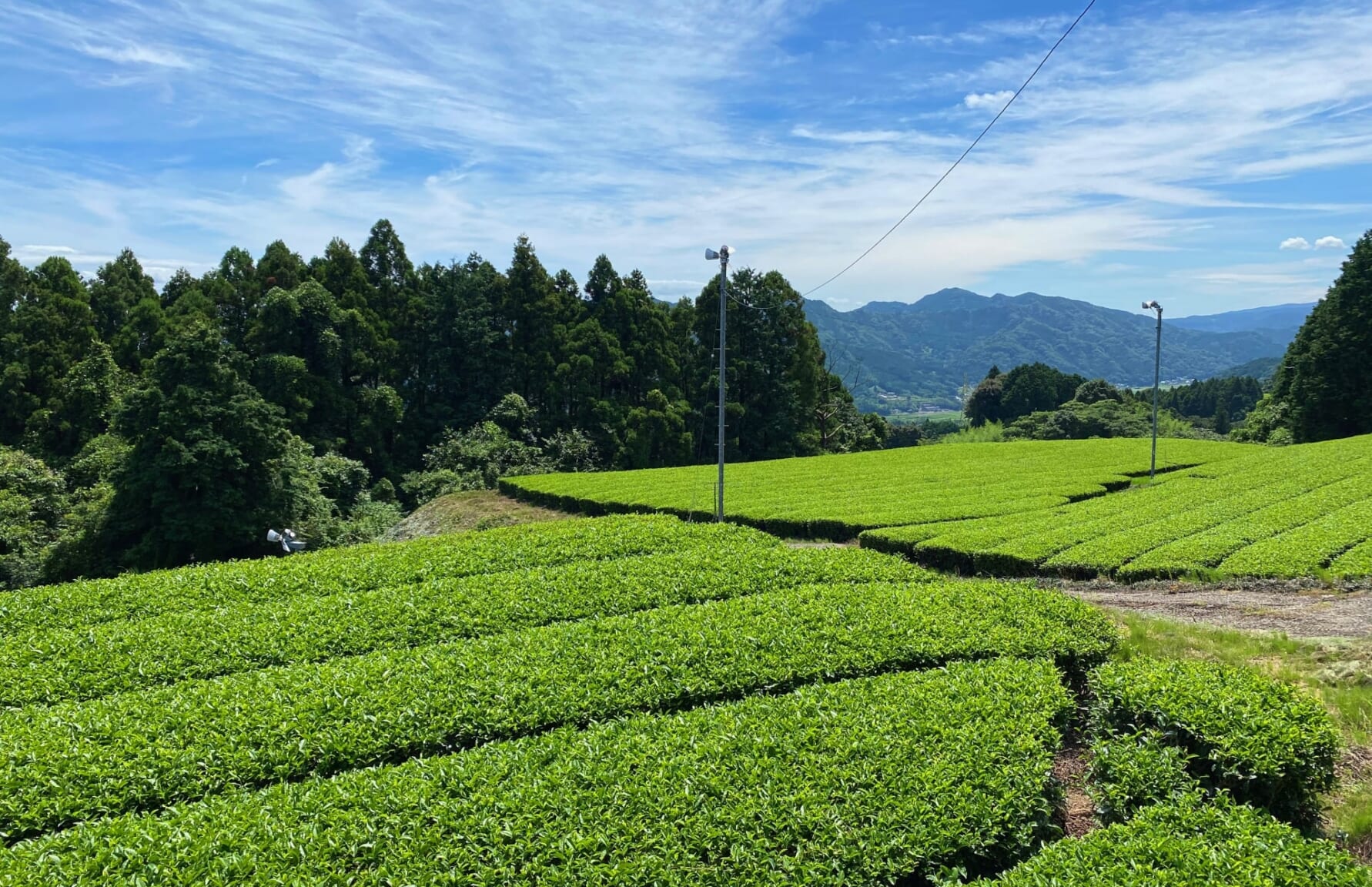 If you're a tea aficionado, Ureshino City (嬉野市) needs to be on your radar. Known for its high-quality green tea, this town offers more than just a cuppa. The whole experience starts from the moment you see the lush tea plantations that seem to stretch forever. Local tea houses offer tastings and even tea ceremonies where you can learn the art of brewing the perfect cup. A good place to start could be the Ureshino Tea Exchange Museum to learn more about tea history and enjoy some tastings! And don't miss out on trying the local hot springs while you're at it, as Ureshino has been long known as a popular onsen destination!
▶ Saga Prefecture Tourism official website with practical information about Ureshino Tea Exchange Museum http://saga-travelsupport.com/en/spot/detail.html?id=1132
8. Enjoy the Sky Spectacle at the Saga International Balloon Fiesta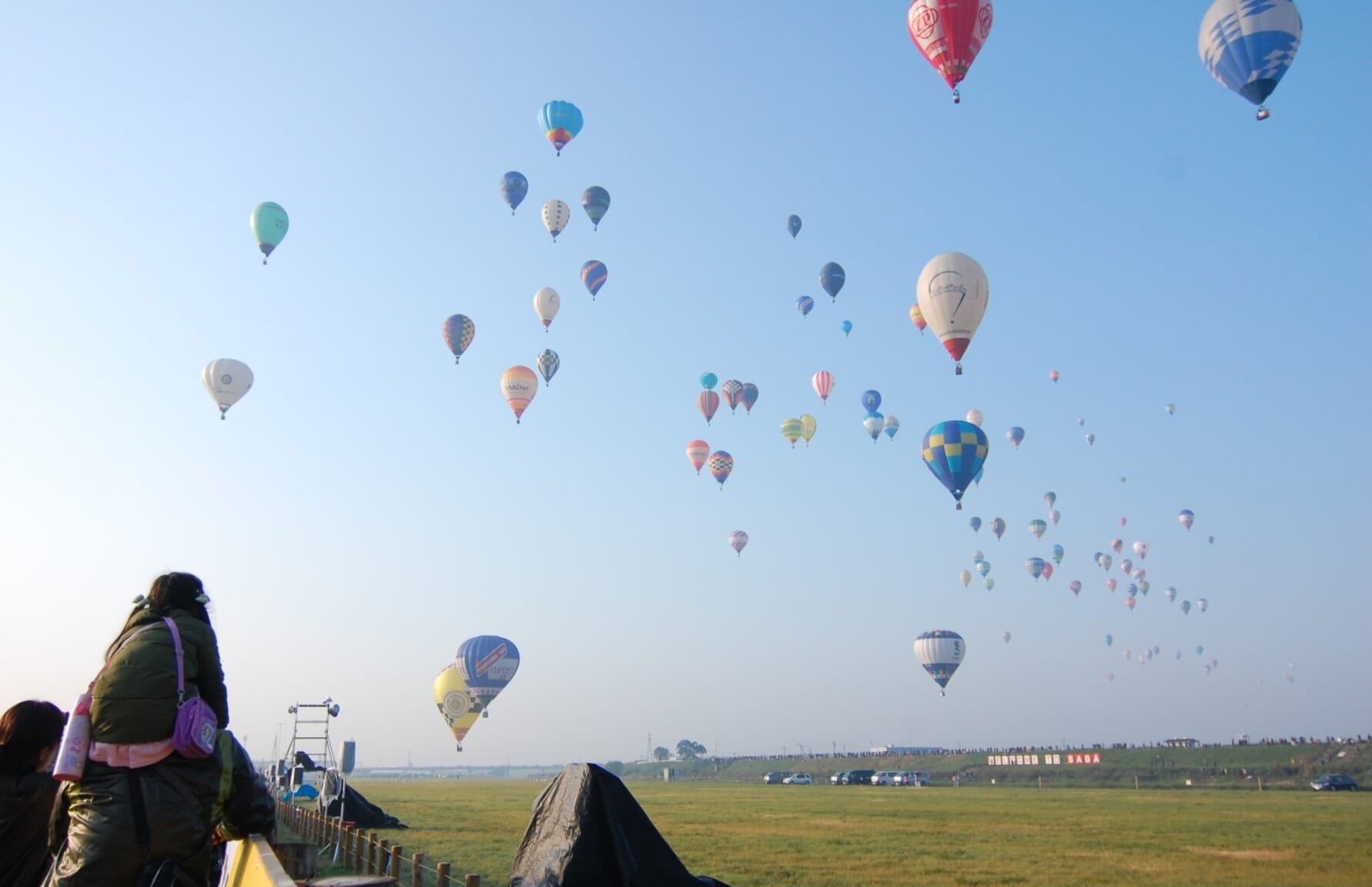 Forget what you know about balloons; the Saga International Balloon Fiesta (佐賀インターナショナルバルーンフェスタ) takes it to a whole new level! Every autumn, the skies over Saga are filled with hundreds of hot air balloons from around the world, creating a colorful spectacle that's nothing short of magical. Whether you're a participant or a spectator, the fiesta offers something for everyone—balloon races, night mooring events, and even workshops for kids. It's not just an event; it's a celebration of human ingenuity and the simple joy of floating on air.
▶ Saga International Balloon Fiesta official website: https://www.sibf.jp/en/
9. Get Your Fill of Chic Ceramics While Shopping Arita Ware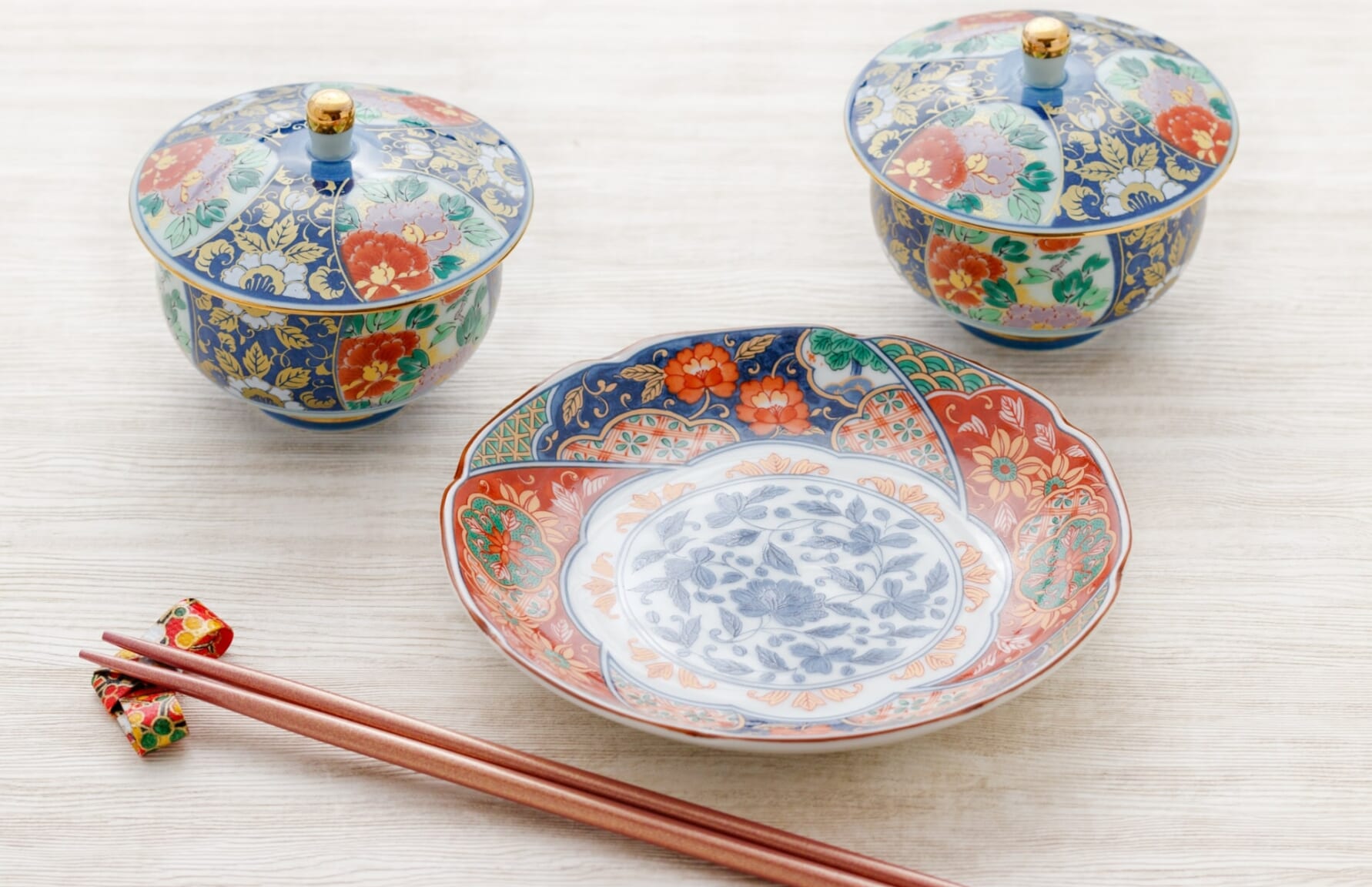 Arita ware (有田焼) isn't just pottery; it's a centuries-old tradition that has put Saga on the global ceramics map. Known for its intricate designs and high-quality craftsmanship, shopping for Arita ware is like hunting for artistic treasures. Each piece tells a story, whether it's a bowl hand-painted with traditional motifs or a contemporary vase that challenges conventional design, reflecting the evolution of a craft honed over 400 years. Many shops offer hands-on pottery classes, so you can even try your hand at creating your own masterpiece. So, when you shop for Arita ware, you're not just buying an object; you're taking home a piece of Saga's cultural heritage.
▶ Arita Town Tourism official website with information about Arita ware: http://www.arita.jp.e.ew.hp.transer.com/aritaware/
▽More information about Arita ware▽
10. Complete Your Culinary Journey with Saga's Must-Try Foods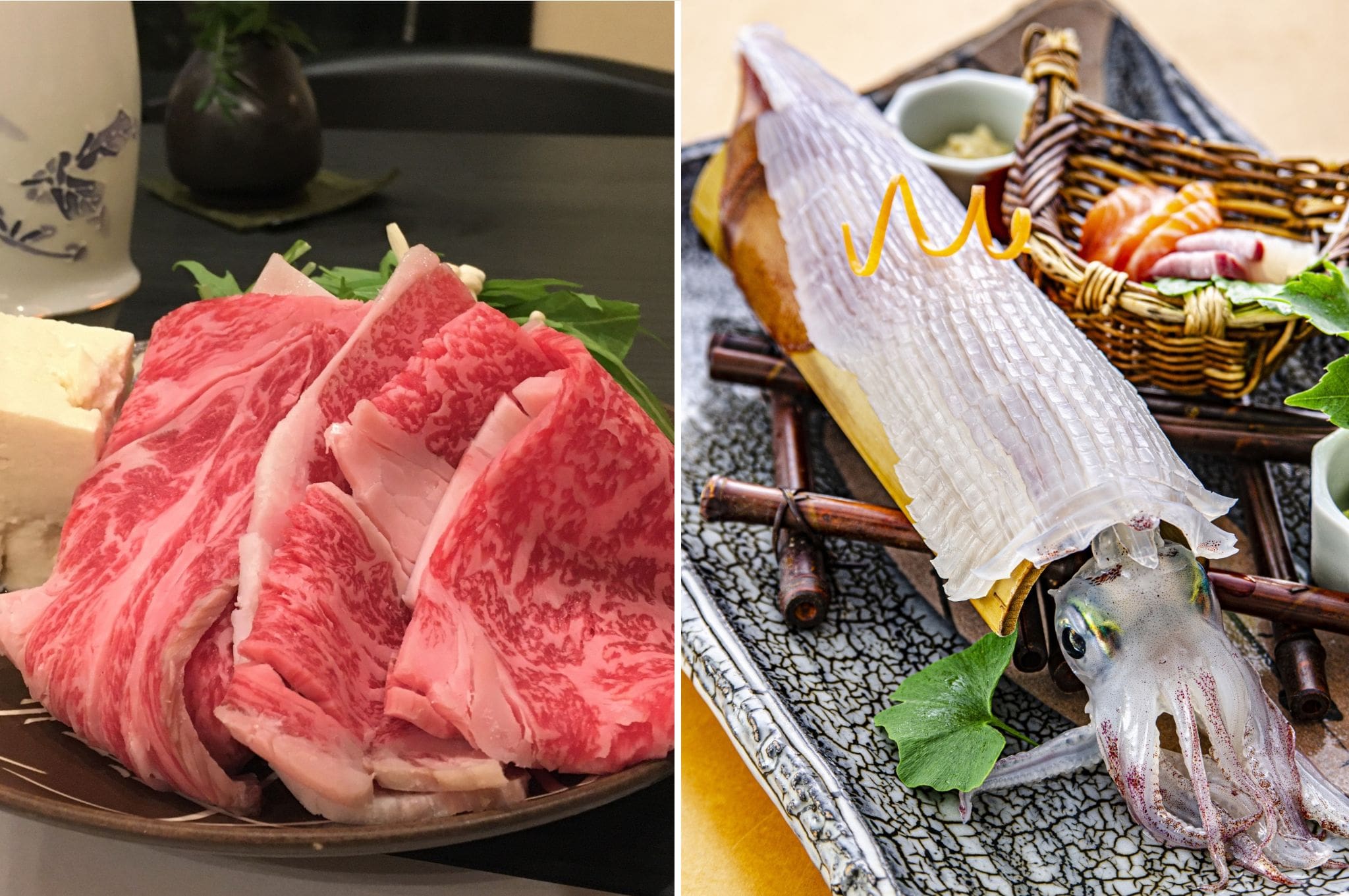 When it comes to food, Saga is more than just a one-hit-wonder. Sure, Saga Beef (佐賀牛) is definitely the first on the list of must-try foods: tender, marbled, and melt-in-your-mouth delicious. As a result of the high breeding standards of Japanese black-haired cattle, this brand is recognized among the top Wagyu brands in Japan. But let's not forget Yobuko squid (呼子イカ), a local delicacy from the coastal town of Yobuko often served sashimi-style or grilled to perfection. It's so fresh, that some restaurants offer "live squid" dishes where the squid is prepared right before your eyes. And that's just the tip of the culinary iceberg when it comes to seafood, as Yobuko market is considered among the best markets in Japan. Other local delicacies include Kakinoha Zushi, sushi wrapped in persimmon leaves; Dagojiru, miso soup with dumplings, or Hizen Chagayu, a simple and soothing rice porridge made with green tea.
---
Saga Prefecture is more than just a spot on the map; it's a place that sticks with you. You'll find a bit of everything here—history, food, nature—and it all feels refreshingly authentic. It's the kind of place that makes you want to dig a little deeper, stay a little longer, and eat just one more local dish. For first-timers and seasoned travelers alike, Saga has a way of making each visit feel like a brand-new experience.
▽Check more things to do in Kyushu Region and Okinawa!▽
▶︎15 Best Things to Do in Fukuoka
▶︎13 Best Things to Do in Nagasaki
▶︎10 Best Things to Do in Kumamoto
▶︎10 Best Things to Do in Oita
▶︎10 Best Things to Do in Miyazaki
▶︎10 Best Things to Do in Kagoshima
▶︎25 Best Things to Do in Okinawa
▽Here are the attractions you should experience across Japan with this Japan Bucket List!▽
▽Subscribe to our free news magazine!▽

For more information about traveling in Japan, check these articles below, too!
▽Related Articles▽
---