10 Best Things to Do in Kagoshima
Kagoshima Travel Guide: What to Do in Kagoshima Now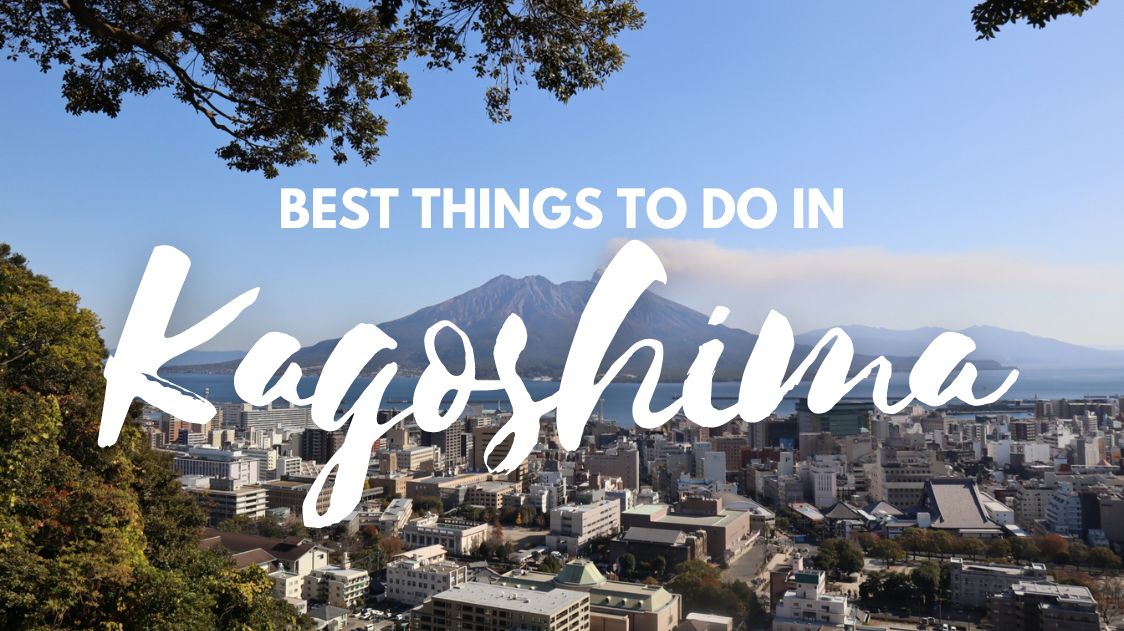 Kagoshima Prefecture, situated at the southern tip of Kyushu Island, presents a captivating blend of natural wonders and cultural landmarks. While Japan is home to several active volcanoes, Kagoshima's Sakurajima serves as an iconic and ever-present feature of the local landscape. Its frequent activity not only shapes the region's geography but also influences its culture, cuisine, and even skincare routines through its mineral-rich ash. As you'll discover, Kagoshima offers a unique experience that sets it apart from other Japanese destinations. In this guide, we delve into the best things to do in Kagoshima, providing a comprehensive overview of this fascinating region.
With this Kyushu Region Bucket List, let's also check out the surrounding tourist attractions: Best Things to Do in Kyushu
---
1. Become Enchanted by the Ancient Allure of Yakushima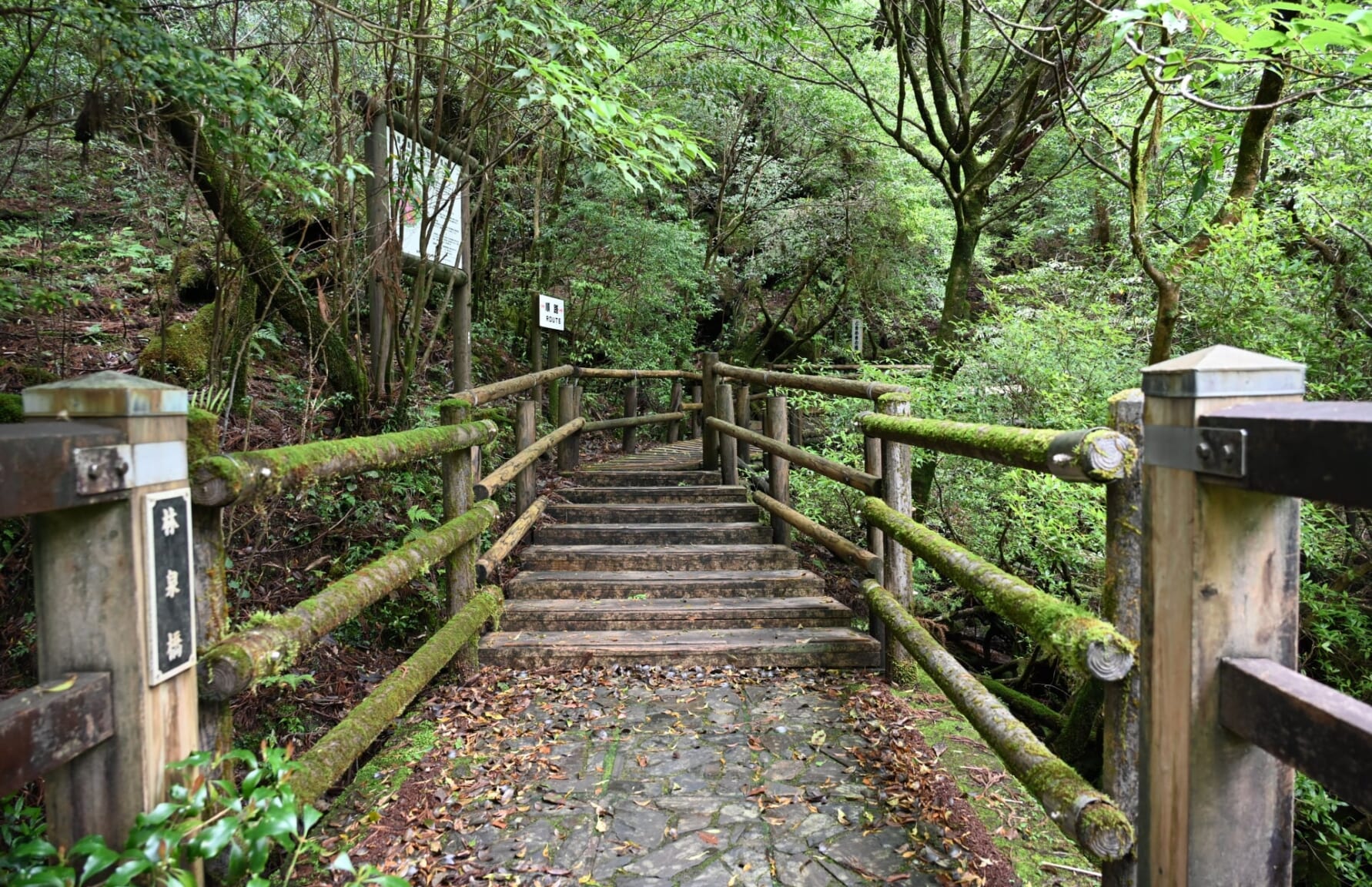 Yakushima (屋久島) is not just another island; it's a UNESCO World Heritage site that offers a glimpse into the age-old relationship between nature and mankind. Known for its ancient cedar forests, some of the trees here are believed to be over 7,000 years old. The island's unique ecosystem also supports a variety of wildlife, including the Yakushima macaque and Yaku deer. Hiking trails like the Shiratani Unsuikyo Ravine and Jomon Sugi offer immersive experiences that transport you into a world that feels untouched by time. But it's not all about the forests; the island also has stunning beaches and hot springs, making it a well-rounded destination for those looking to escape the urban hustle.
▶ Yakushima Tourism Association official website: https://www.yakushimatourism.com/
▽More details about Yakushima▽
2. Discover Sakurajima's Smoky Majesty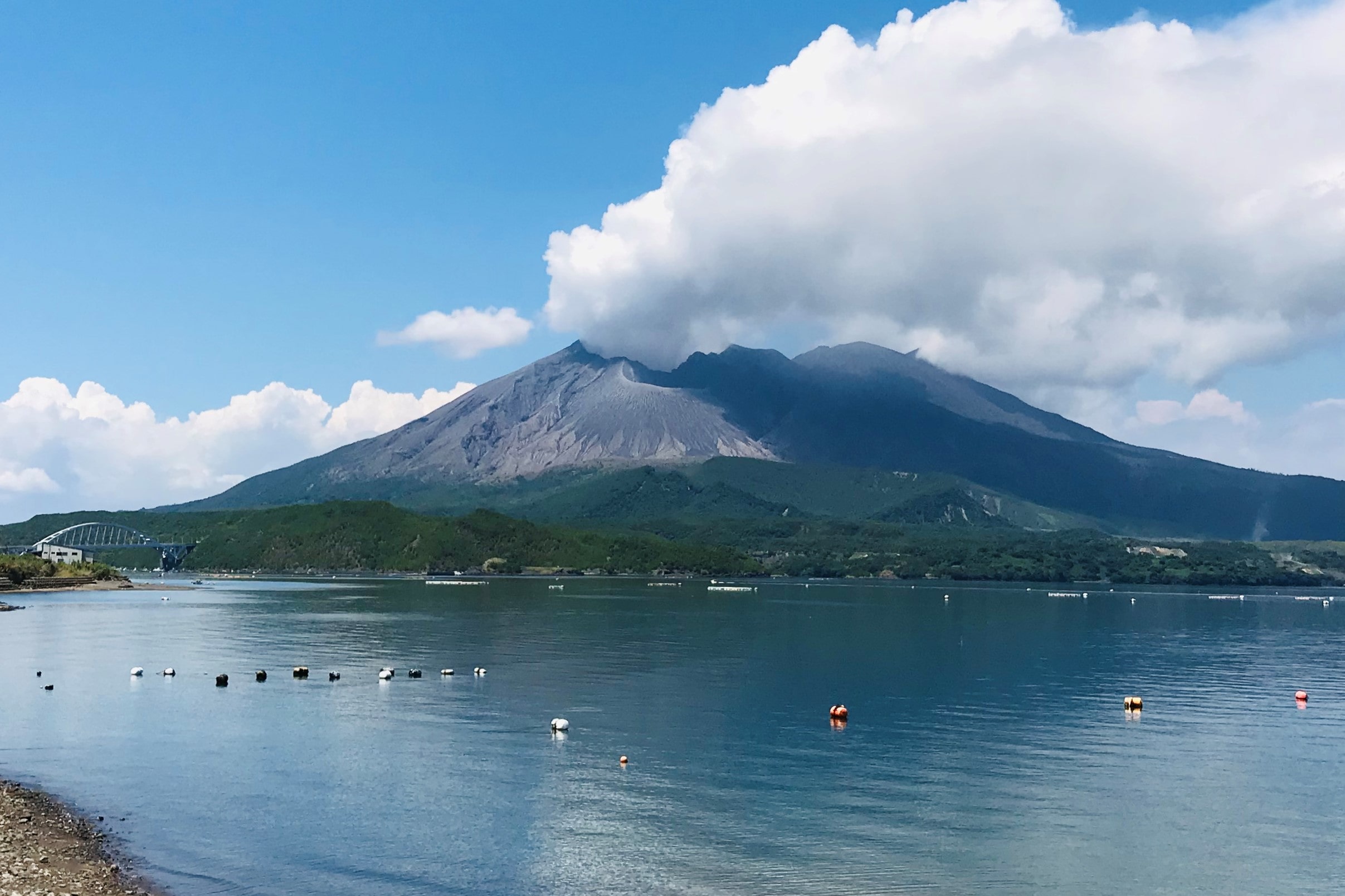 Sakurajima (桜島), that scenic backdrop to Kagoshima City, is one of Japan's most active volcanoes and it has shaped the region's identity. Regular minor eruptions serve as a constant reminder of the earth's untamed power. The island offers several viewpoints, but the Yunohira Observatory is particularly popular for its panoramic vistas. For those interested in the scientific aspect, the Sakurajima Visitor Center provides insightful information on volcanic activity and its impact on the region. Don't leave without trying the local specialty: "Sakurajima radish," a vegetable that owes its unique flavor to the volcanic soil.
▶ Sakurajima Geopark official website: http://www.sakurajima.gr.jp/
3. Connect With a Rich Marine Biodiversity at Amami Oshima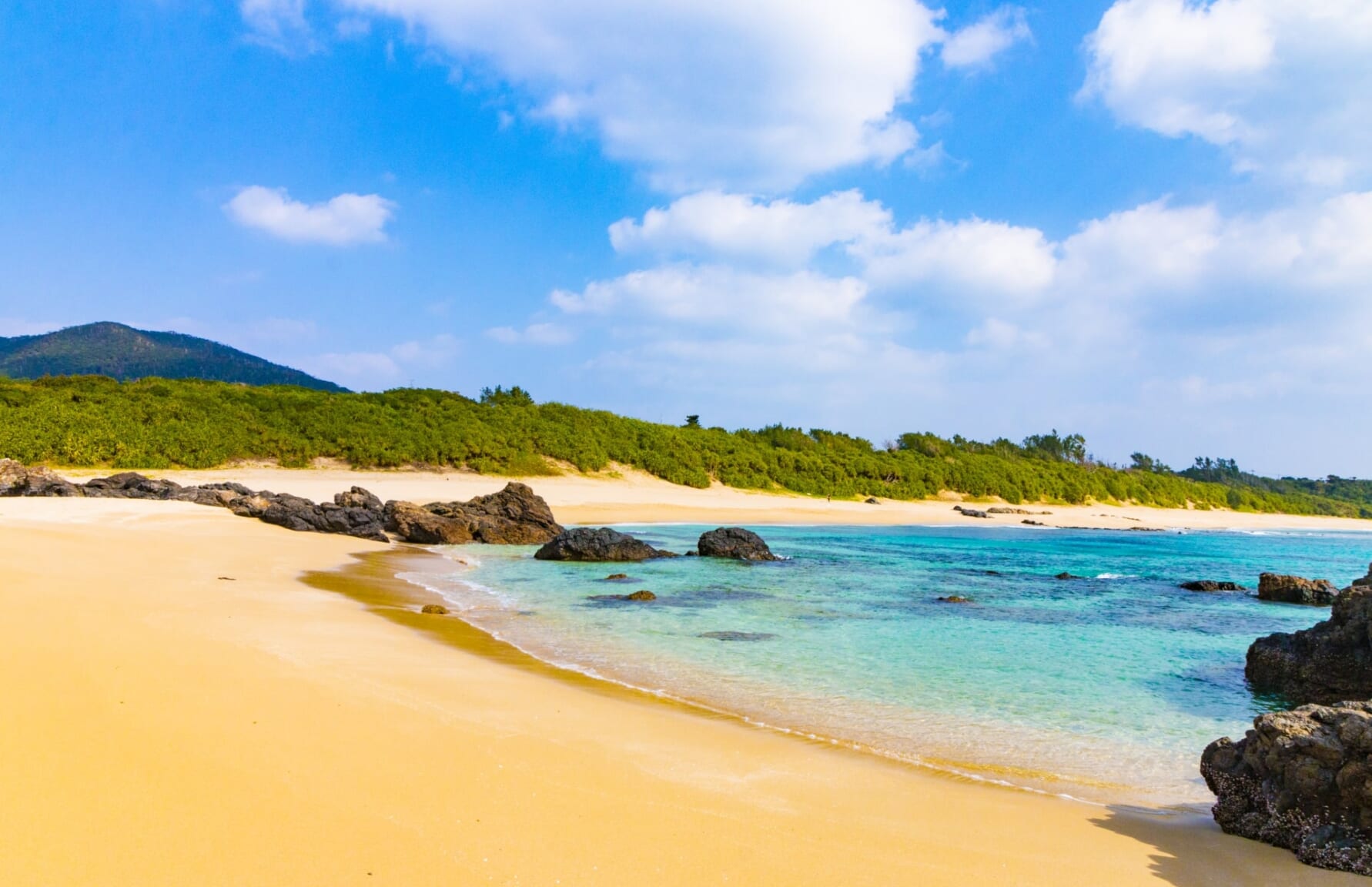 Amami Oshima (奄美大島) is a lesser-known gem that offers a different kind of island experience. Known for its coral reefs and mangrove forests, the island, the largest of a chain archipelago between Kyushu and Okinawa, is a haven for biodiversity. Activities like snorkeling and kayaking offer extensive and close encounters with the island's marine life. But what sets Amami Oshima apart is its cultural heritage, particularly Oshima Tsumugi, a type of silk fabric that's been produced here for over 1,300 years. The island also has a rich musical tradition, with native songs and dances that reflect its unique history and natural environment.
▶ Amami Tourism official website: https://www.amami-tourism.org/en/scenery/
4. Learn About the Historical Legacy of Senganen Garden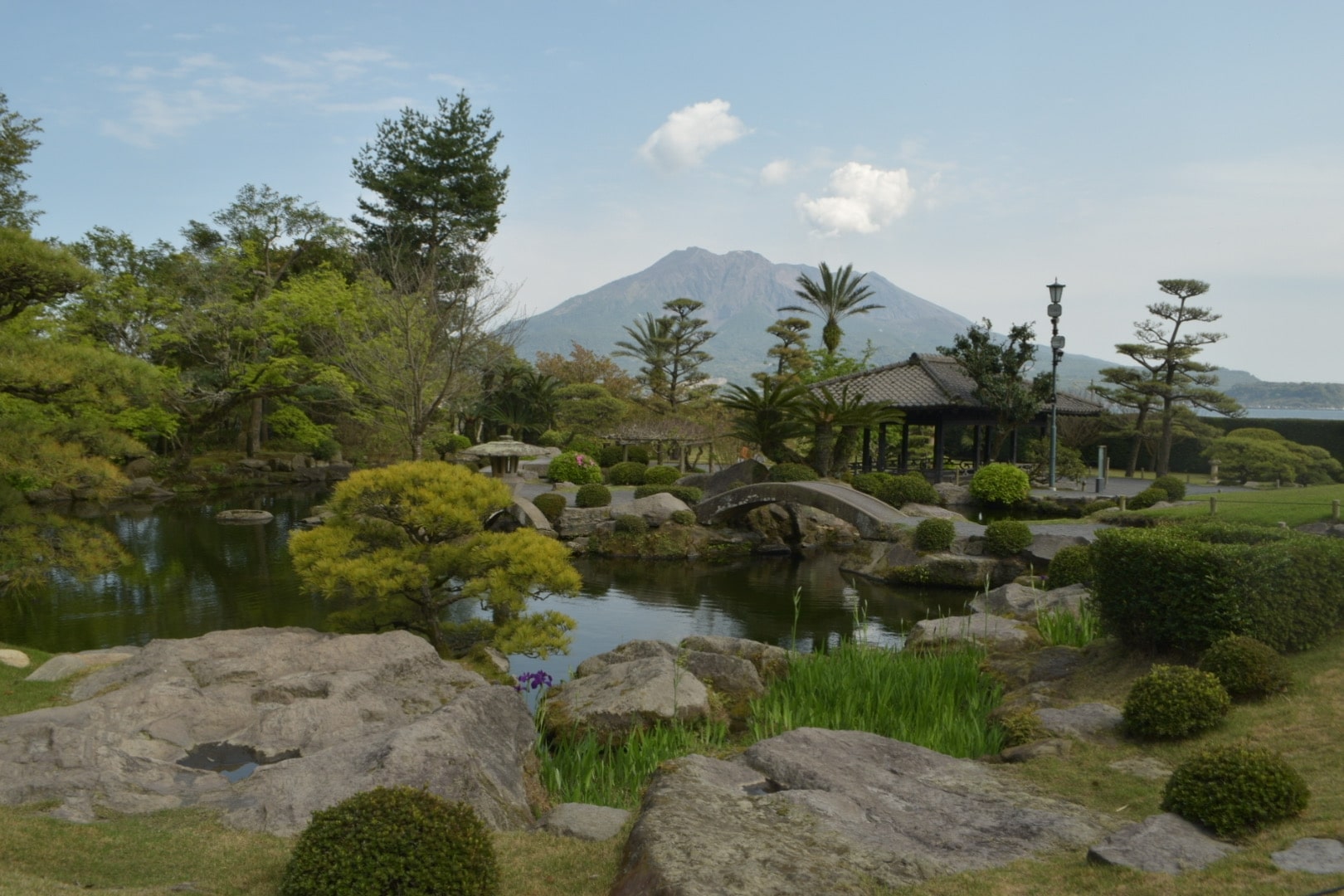 Senganen Garden (仙巌園), often nicknamed Isoteien (磯庭園), is a historical local gem created in 1658 with meticulously arranged flora and scenic viewpoints. Originally built by the Shimazu clan, rulers of the Satsuma domain (roughly equivalent to the Kagoshima area nowadays) the garden incorporates the concept of "borrowed scenery," using Sakurajima and Kinko Bay as natural extensions of its design. The Iso Residence within the garden offers a glimpse into the lifestyle of a samurai family, complete with antique furnishings and artifacts. The garden grounds were also home to some of Japan's first industrial complexes, thanks to the Shimazu clan's interest in technological innovation, playing an important part in the country's modernization/.
▶ Senganen Garden official website: https://www.senganen.jp/en/
5. Enjoy a Skyline with a Story at Shiroyama Observatory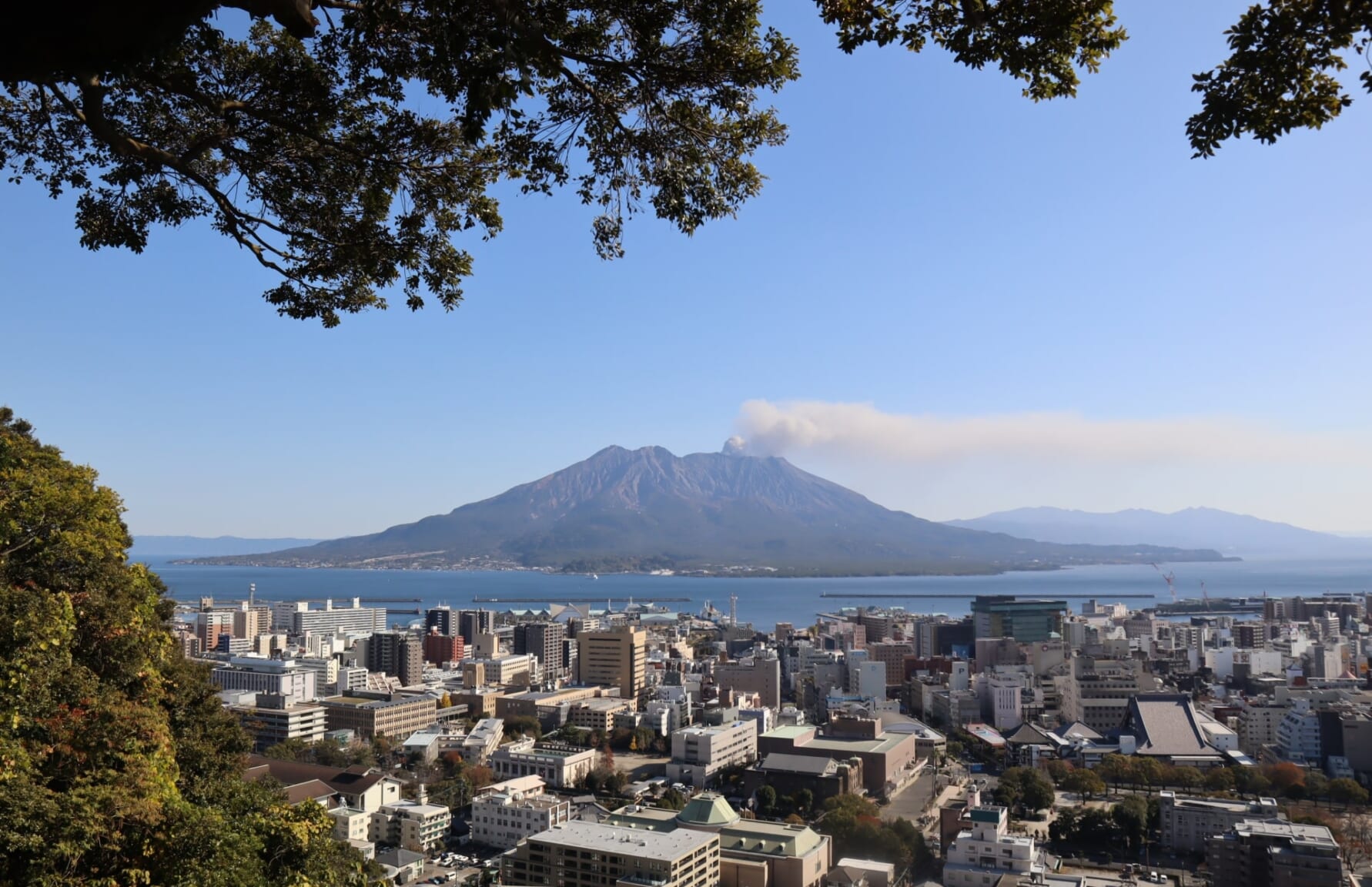 Perched atop Mount Shiroyama, the Shiroyama Observatory (城山公園 展望台) offers more than just panoramic views of Kagoshima City and Sakurajima. It's also a historical site, marking the final battleground of the Satsuma Rebellion. The observatory serves as a vantage point that encapsulates the city's blend of natural beauty and historical significance. It's particularly popular during sunrise and sunset, when the sky and sea seem to merge into a single canvas of shifting colors. For those interested in the area's history, nearby plaques and monuments provide context to the scenic overlook.
▶ Kagoshima City Tourism official website with information about Shiroyama Observatory: https://www.kagoshima-yokanavi.jp/en/spot/10002
6. Peek at The Volcano's Balcony at Yunohira Observatory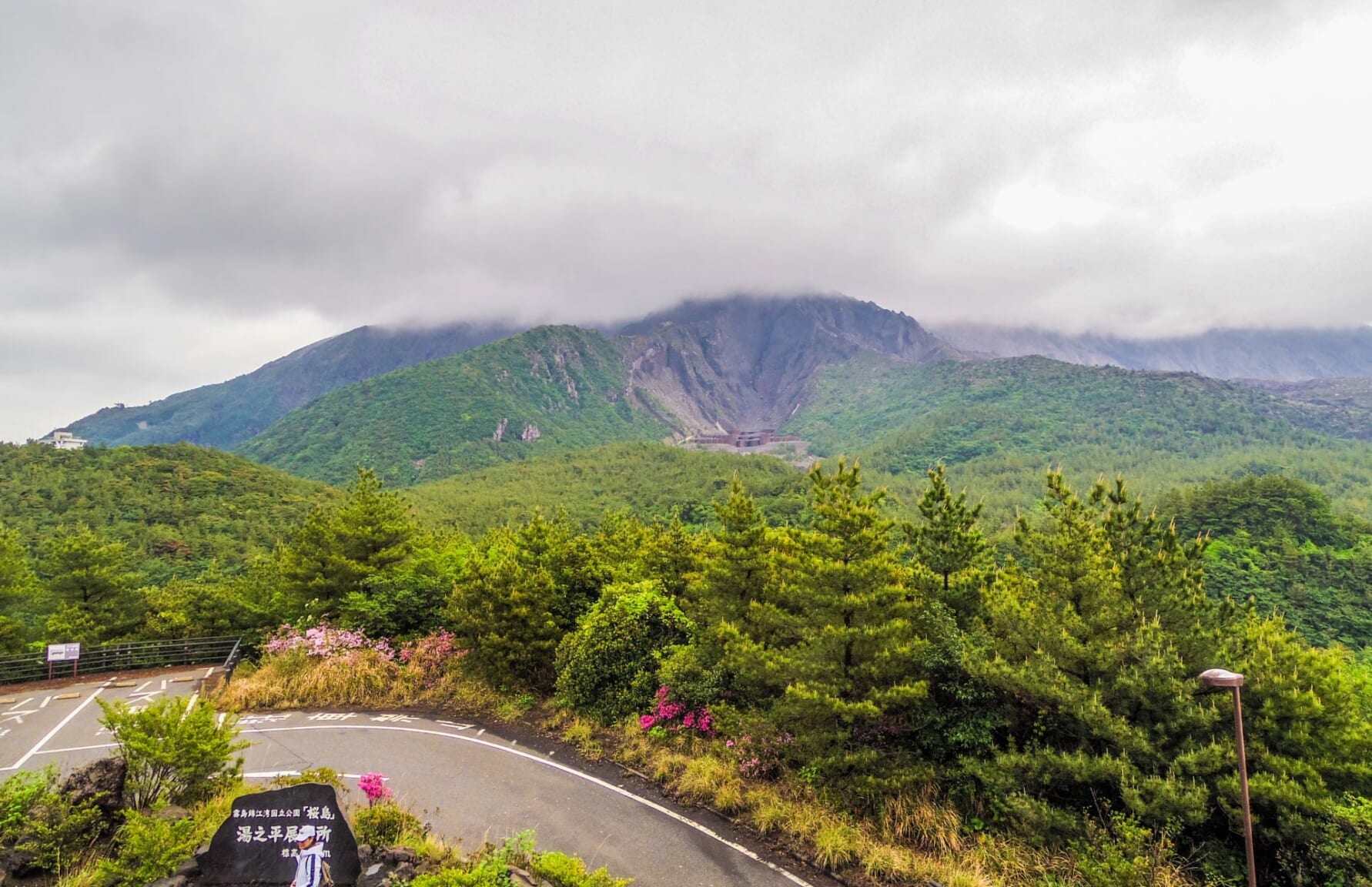 At an elevation of 373 meters, Yunohira Observatory (湯之平展望所) offers one of the most breathtaking views of Kagoshima Bay from Mt. Sakurajima. Unlike other viewpoints, Yunohira provides a closer, more detailed perspective of the volcano's activity. For instance, on a clear day, you can even see plumes of smoke rising from the crater. The observatory is accessible by car, and the journey itself is a scenic experience, winding through lush landscapes and local villages. While the observatory is open year-round, it's particularly stunning during sunset when the sky transforms into a palette of warm hues, casting Sakurajima in a golden glow.
▶ Sakurajima Geopark official website with information about Yunohira Observatory: http://www.sakurajima.gr.jp/tourism/000350.html
7. Hear the Echoes of the Samurai Era at Tsurumaru Castle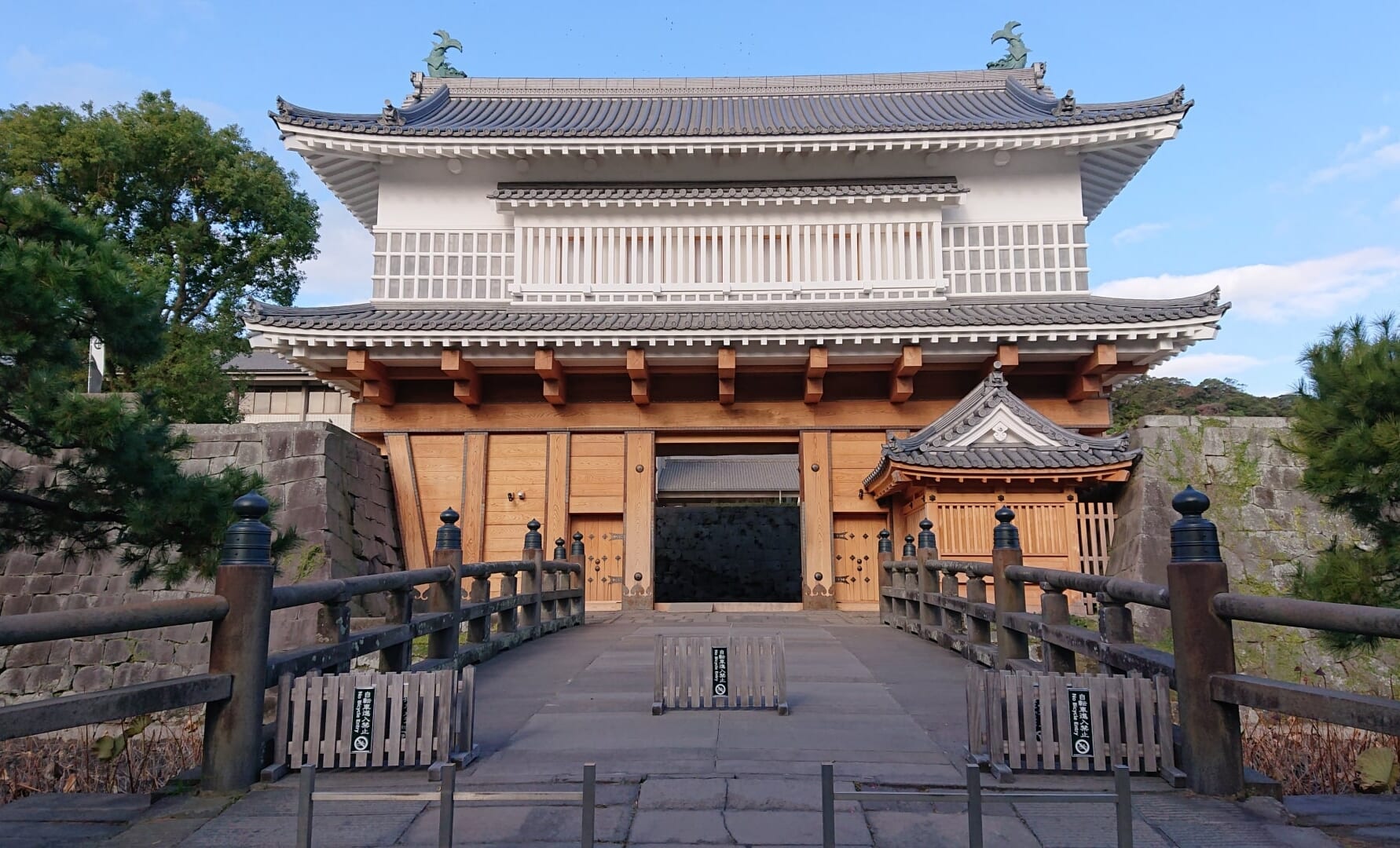 Also known as Kagoshima Castle (鹿児島城), Tsurumaru Castle (鶴丸城) was the stronghold of the powerful Shimazu clan. Though much of the original structure has been lost to time, the castle grounds still evoke a sense of historical grandeur. The remaining stone walls and moats are well-preserved, and the beautiful castle gate, called Goromon Gate, was reconstructed in 2020, offering a glimpse into the architectural prowess of the era. A statue of Shimazu Nariakira, one of the most influential lords of the clan, stands as a silent guardian of the castle's legacy. While you're there, don't miss the small museum that showcases artifacts and provides historical context, making Tsurumaru Castle a must-visit for history enthusiasts.
▶ Kagoshima City Tourism official website with information about Tsurumaru Castle: https://www.kagoshima-yokanavi.jp/en/spot/20047
8. Go Where Sand Meets Steam at Ibusuki Onsen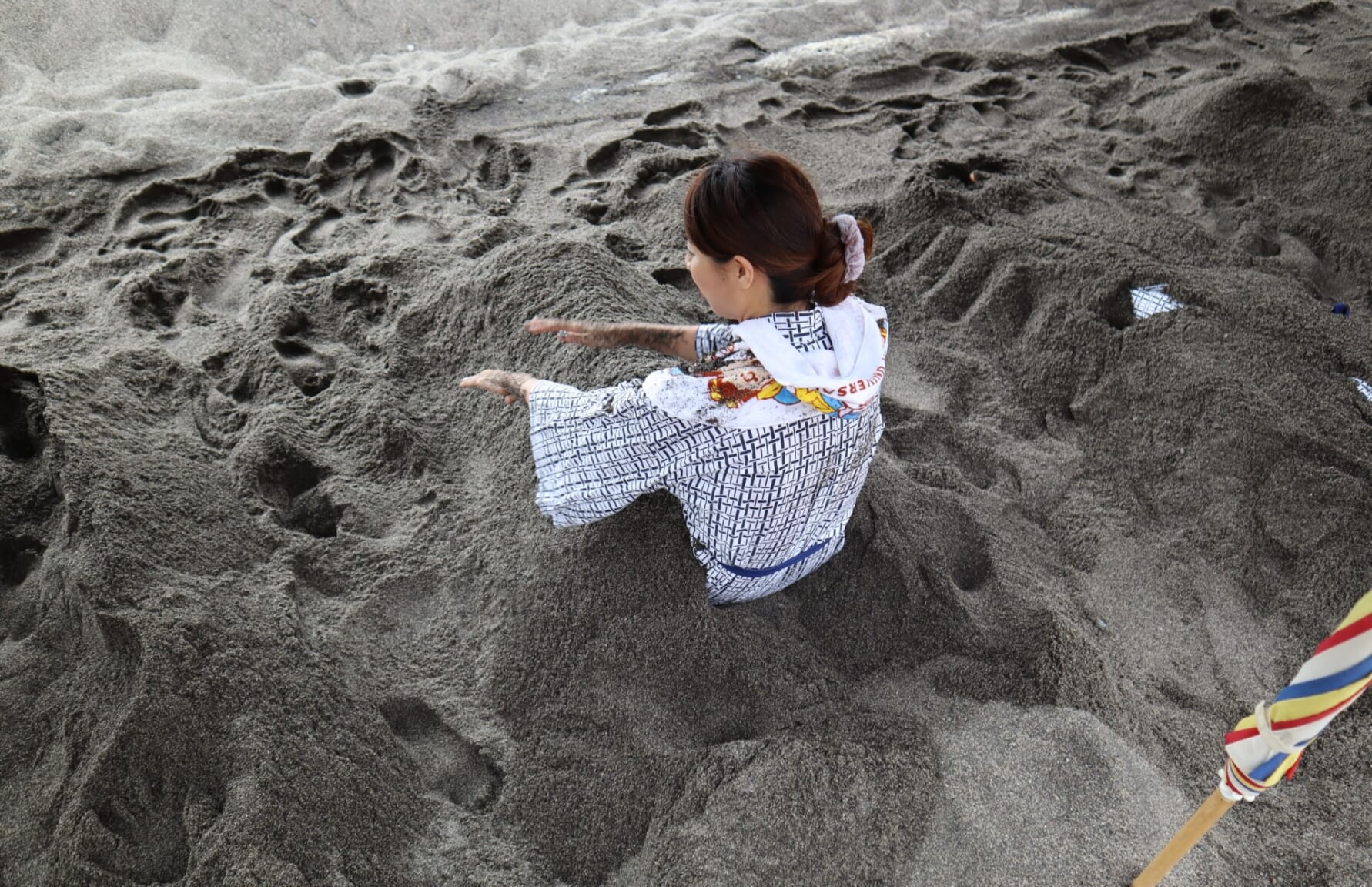 Ibusuki Onsen (指宿温泉) is not your typical hot spring resort; it's famous for its unique sand baths. Imagine being buried in warm volcanic sand, naturally heated by geothermal steam, as you listen to the soothing sounds of the nearby ocean. This therapeutic experience is said to improve circulation and relieve muscle tension. The area also offers traditional hot spring baths, with waters rich in minerals that are believed to have healing properties. Located along the coastline, Ibusuki Onsen provides a serene setting to relax and rejuvenate, making it a popular destination for both locals and tourists alike.
▶ Kagoshima Prefecture Tourism official website with information about Ibusuki Onsen: https://www.kagoshima-kankou.com/for/areaguide/ibusuki
▽More details about Ibusuki Onsen▽
9. See Nature's Hidden Symphony at Ogawa Falls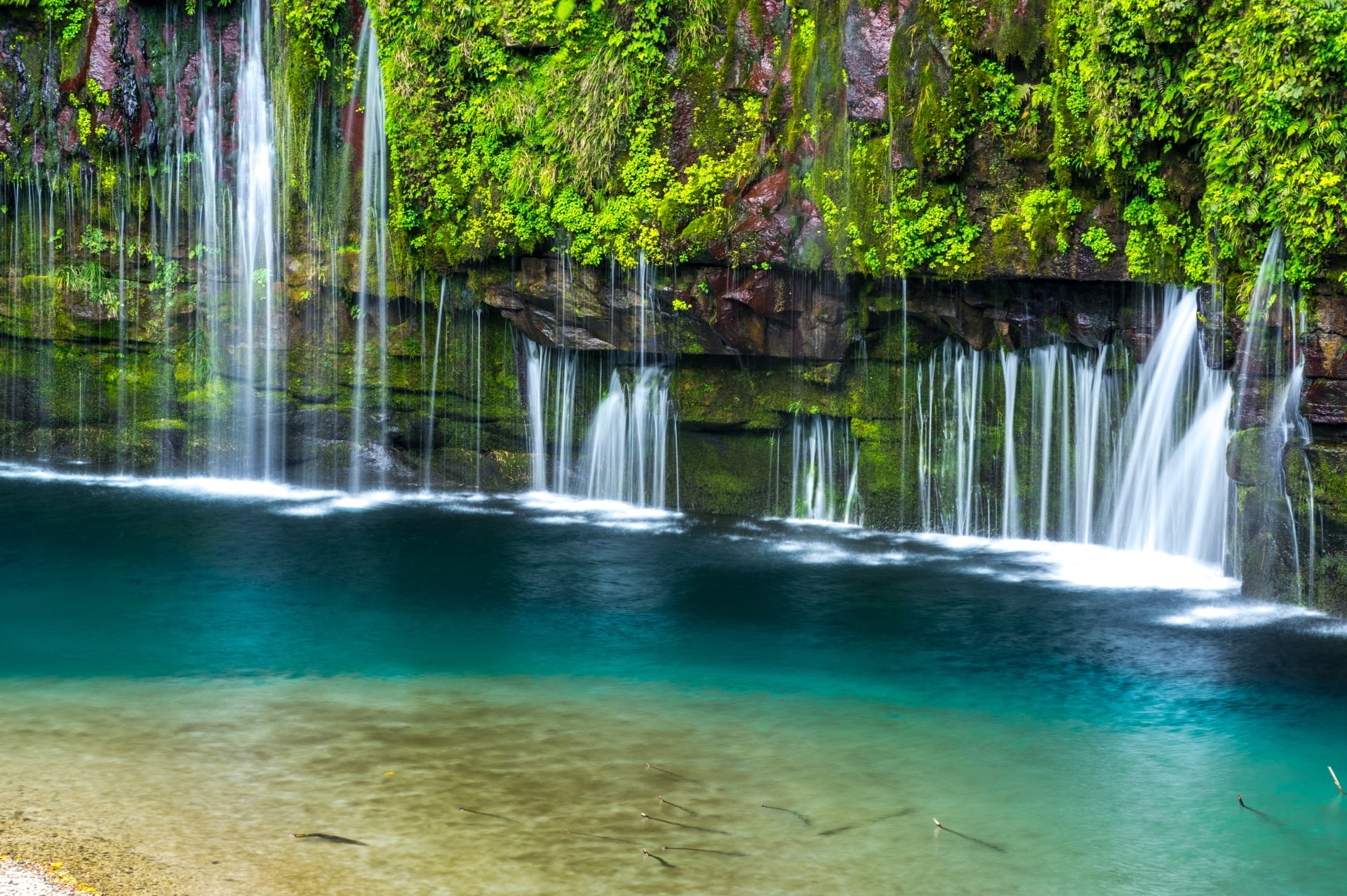 Ogawa Falls (雄川の滝) is a secluded natural wonder located in Minamiotsumi City. This 46-meter-high waterfall is 60 meters wide, running down a granite wall covered in moss that falls into an emerald green basin, creating an out-of-this-world beautiful sight. The surrounding area is rich in flora and fauna, making it a great spot for nature photography or simply soaking in the serenity. The trail leading to the falls is well-maintained but relatively uncrowded, allowing for an intimate experience with nature. Whether you're an avid hiker or just looking for a peaceful retreat, Ogawa Falls delivers.
▶ Kagoshima Prefecture Tourism official website with information about Ogawa Falls: https://www.kagoshima-kankou.com/for/attractions/51100
10. Embark on a Spirited Journey While Tasting Kagoshima Shochu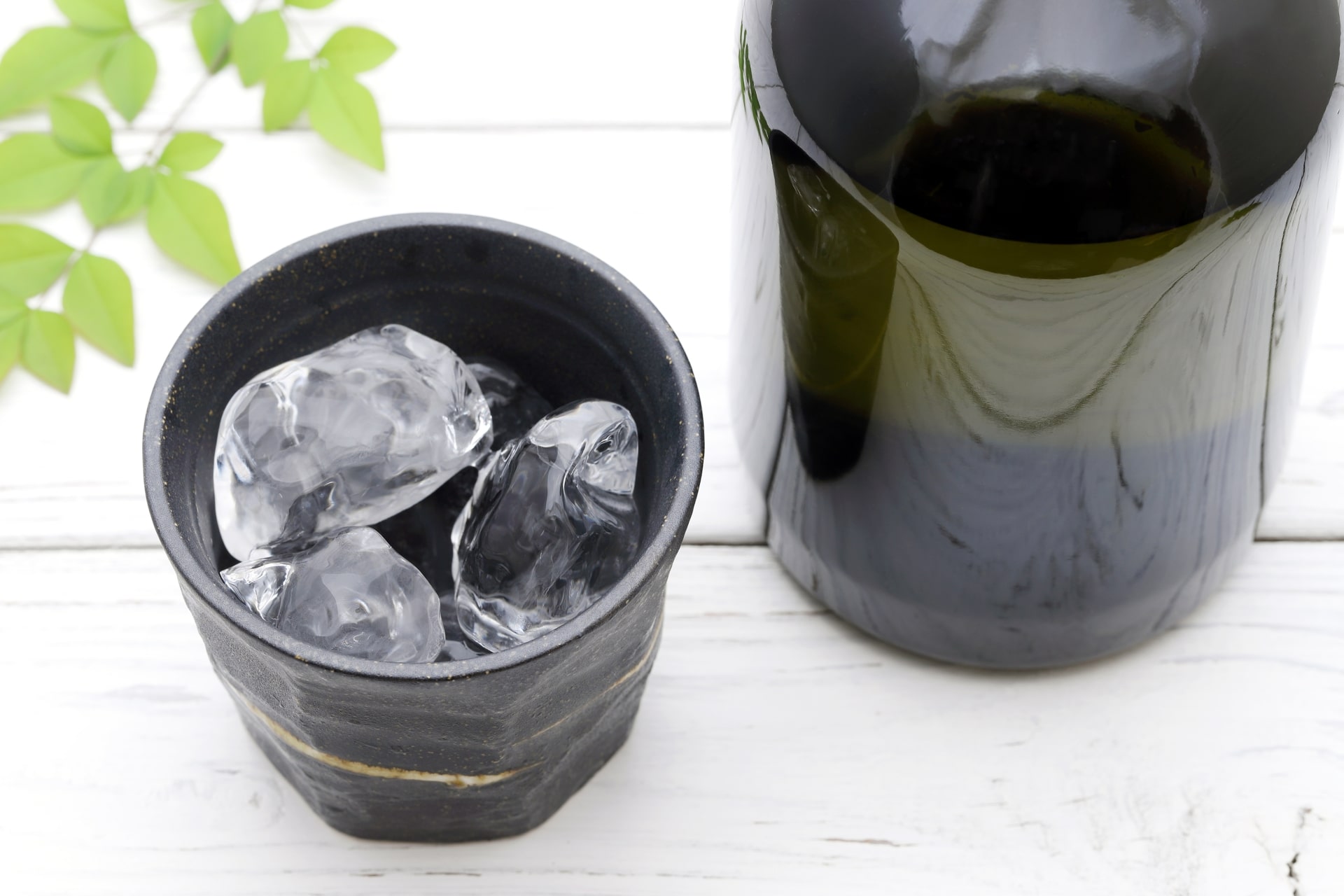 Kagoshima is synonymous with shochu (焼酎), a distilled spirit that's deeply ingrained in the region's culture. Unlike sake, which is brewed, shochu is distilled, resulting in a stronger and more diverse range of flavors. Kagoshima's volcanic soil and pure water sources provide the ideal conditions for producing high-quality shochu. The spirit is made from a variety of ingredients, including sweet potatoes, barley, and rice, each contributing its own unique flavor profile. In the particular case of Kagoshima, this region is the country's leading producer of sweet potatoes, resulting in a local excellent production of sweet potato shochu. Many local distilleries offer tours and tastings, giving you the opportunity to learn about the production process and discover your favorite variety.
▶ Kagoshima City Tourism official website with information about Kagoshima Shochu: https://www.kagoshima-yokanavi.jp/en/feature/shouchu2
---
Kagoshima isn't just a stop on your Japanese itinerary; it's a journey into a region that defies stereotypes. Here, every mountain, island, and local brew tells a story, inviting you to become part of its narrative.
▽Check more things to do in Kyushu Region and Okinawa!▽
▶︎15 Best Things to Do in Fukuoka
▶︎10 Best Things to Do in Saga
▶︎13 Best Things to Do in Nagasaki
▶︎10 Best Things to Do in Kumamoto
▶︎10 Best Things to Do in Oita
▶︎10 Best Things to Do in Miyazaki
▶︎25 Best Things to Do in Okinawa
▽Here are the attractions you should experience across Japan with this Japan Bucket List!▽
▽Subscribe to our free news magazine!▽

For more information about traveling in Japan, check these articles below, too!
▽Related Articles▽
---