10 Best Things to Do in Yakushima
Yakushima Travel Guide: What to Do in Yakushima, Kagoshima Now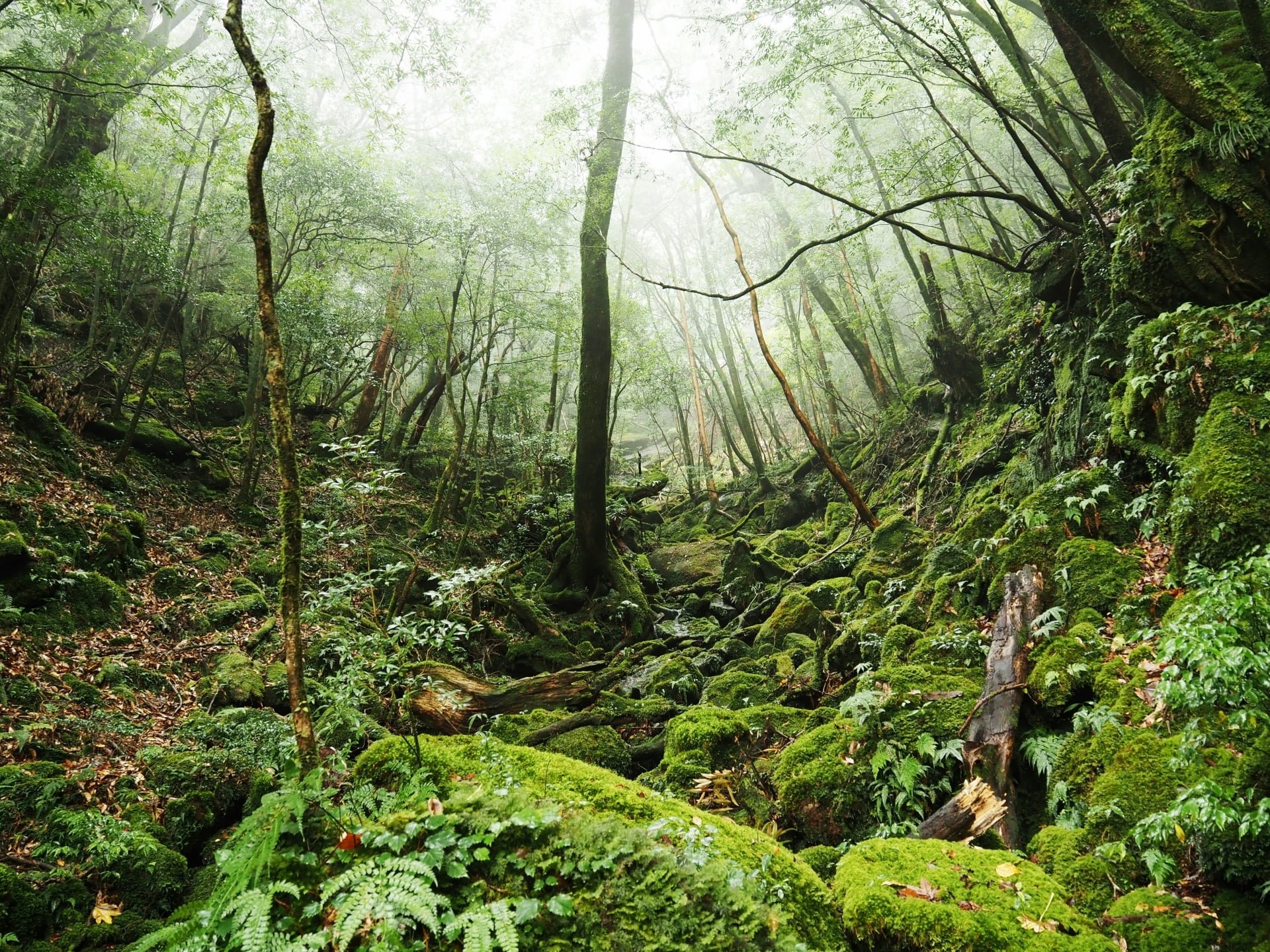 Yakushima is such a unique place in Japan. It is one of those places on many people's bucket lists that isn't easy to fulfill when actually coming to Japan due to its location. However, if you manage to make that trip to Yakushima, you will certainly not regret it.
Gigantic, thousands-year-old trees; tall, majestic waterfalls; seaside hot springs; and a wide variety of aquatic activities. All of this is on a relatively small island, 60km offshore of mainland Kagoshima (the prefecture to which it belongs). Many of the things you will experience here can't be experienced elsewhere in Japan.
Because of its location and geographic features, Yakushima has totally unique weather conditions, allowing many sceneries that seem completely out of Japan. And in 1993, 21% of the island became the first UNESCO natural world heritage from Japan.
In this article, I will introduce to you our picks for the 10 best things to do in Yakushima.
---
1. Immerse yourself in the world of Princess Mononoke at Shiratani Unsuikyo Valley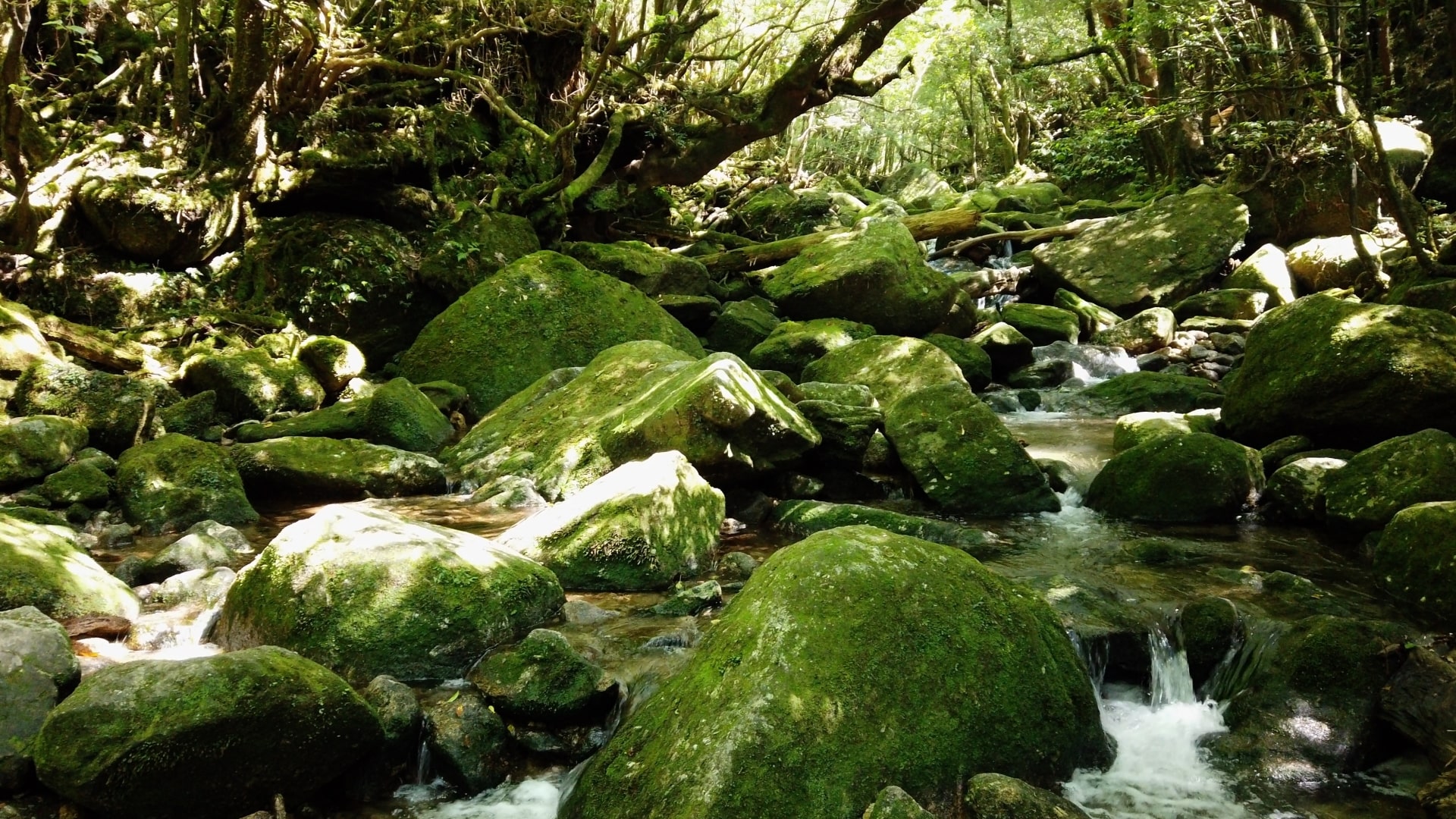 Shiratani Unsuikyo Valley (白谷雲水峡) is a natural recreational forest in the northeast area of the island. The evergreen forest with yakusugi (屋久杉) trees and the crystal clear rivers running through the large rocks covered in moss and fern create the scenery of a fairy tale.
In fact, this place is where Hayao Miyazaki, Ghibli Studio Director, came to get inspiration for the animation film "Princess Mononoke". If you've seen the film, that is exactly the world you will be introduced to in this place.
You will find in this 424-ha valley three different walking courses of different lengths from which you can choose. the uninterrupted view of the whole island from the top area (1,050m) is just amazing.
▶ Yakushima Town official website: http://www.town.yakushima.kagoshima.jp/en/
2. Get to see the wonders of a Natural World Heritage at Yakushima National Park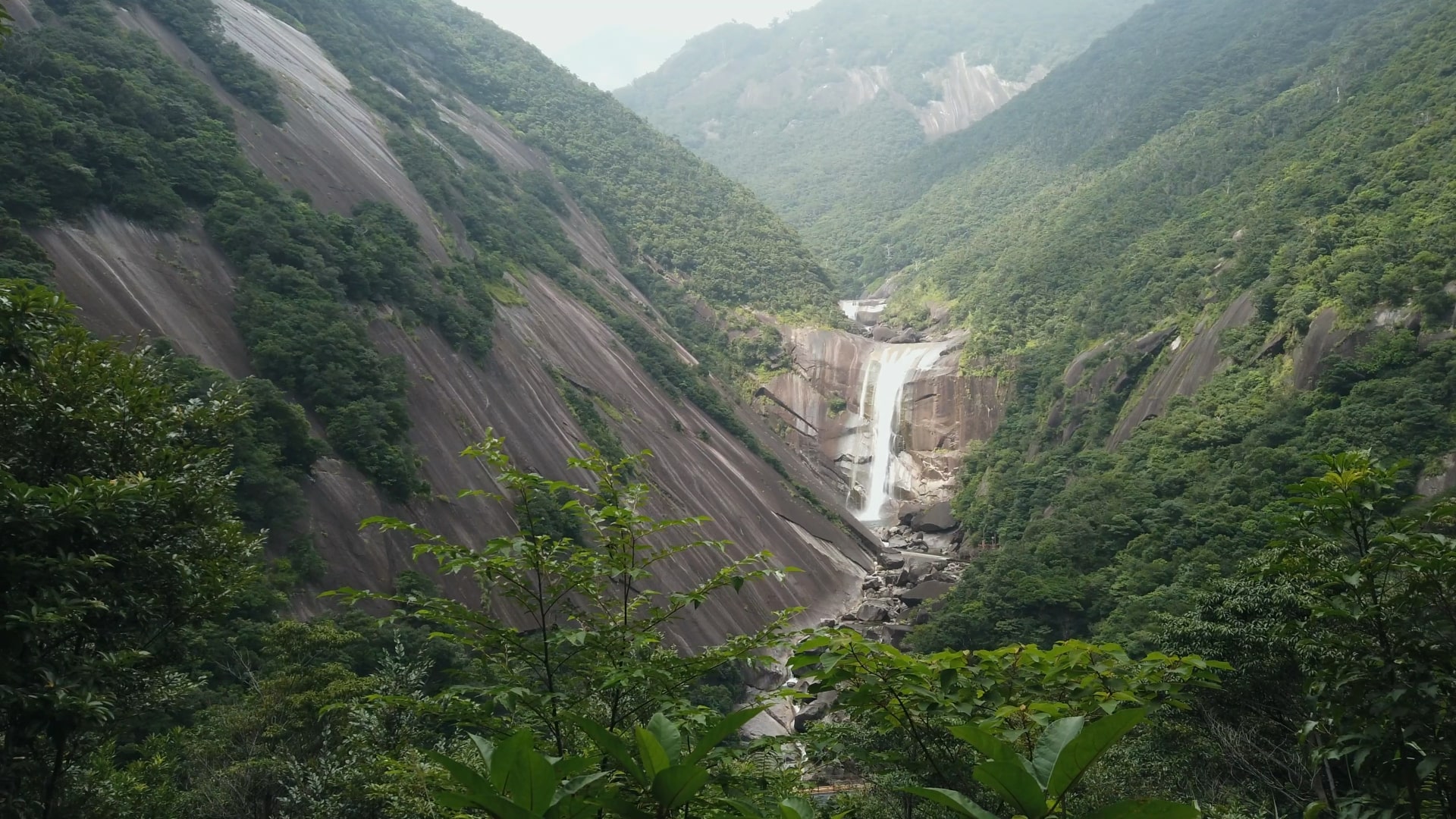 Yakushima National Park (屋久島国立公園) consists of 42% of Yakushima island as well as the entirety of Kuchinoerabujima island (口永良部島) which is a small island located 12km west from Yakushima. This amounts to an area of 32,553ha. Many of the specific spots I'm listing on this list actually are within the national park.
The park includes Mt Miyanouradake (宮之浦岳) which is the tallest mountain in all of Kyushu. Many species of plants and animals unique to the island can be found here, making it a very precious place. Because of this, part of this park became a UNESCO natural world heritage.
▶ Ministry of the Environment official website: https://www.env.go.jp/en/nature/nps/park/yakushima/point/index.html
3. Visit the thousand-year-old Jomonsugi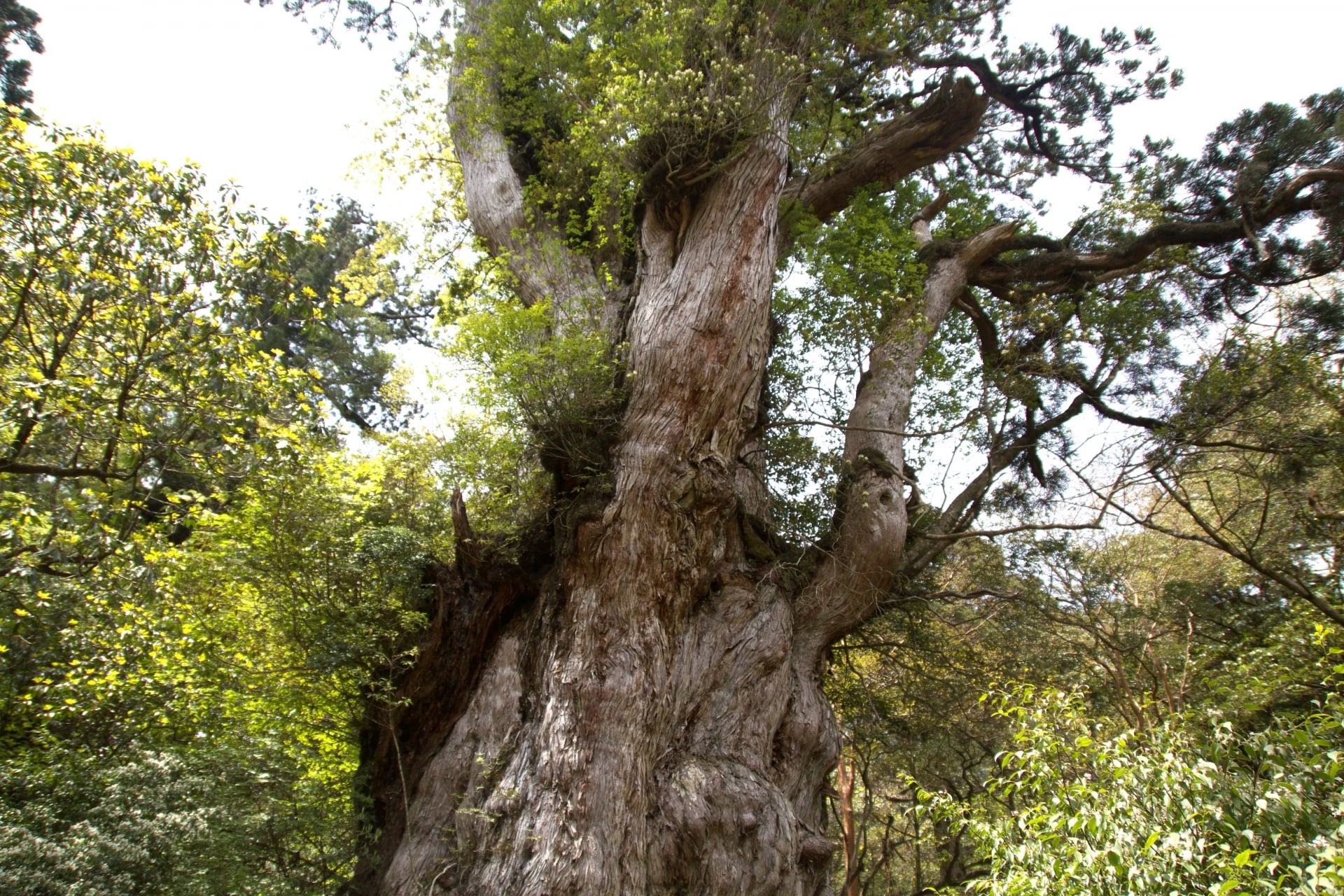 Yakusugi (屋久杉) is a type of Cedar tree that is found in Yakushima, in areas over 500m above sea level. Some of these trees are said to live for thousands of years.
Jomonsugi (縄文杉) is the name that was given to the tree you can see in the image above. Experts think this tree has lived somewhere between 2,170 and 7,200 years. It is 25.3m tall and has a circumference of 16.4m. The name "Jomonsugi" comes from the Jomon period (14,000–300 BCE) due to the longevity of the tree.
In 1996 they created an observation deck so that you can get close to the tree without stepping and hurting its roots.
▶ Kagoshima Tourism official website: https://www.kagoshima-kankou.com/for/attractions/10734
4. Experience the spiritually charged Wilson's Stump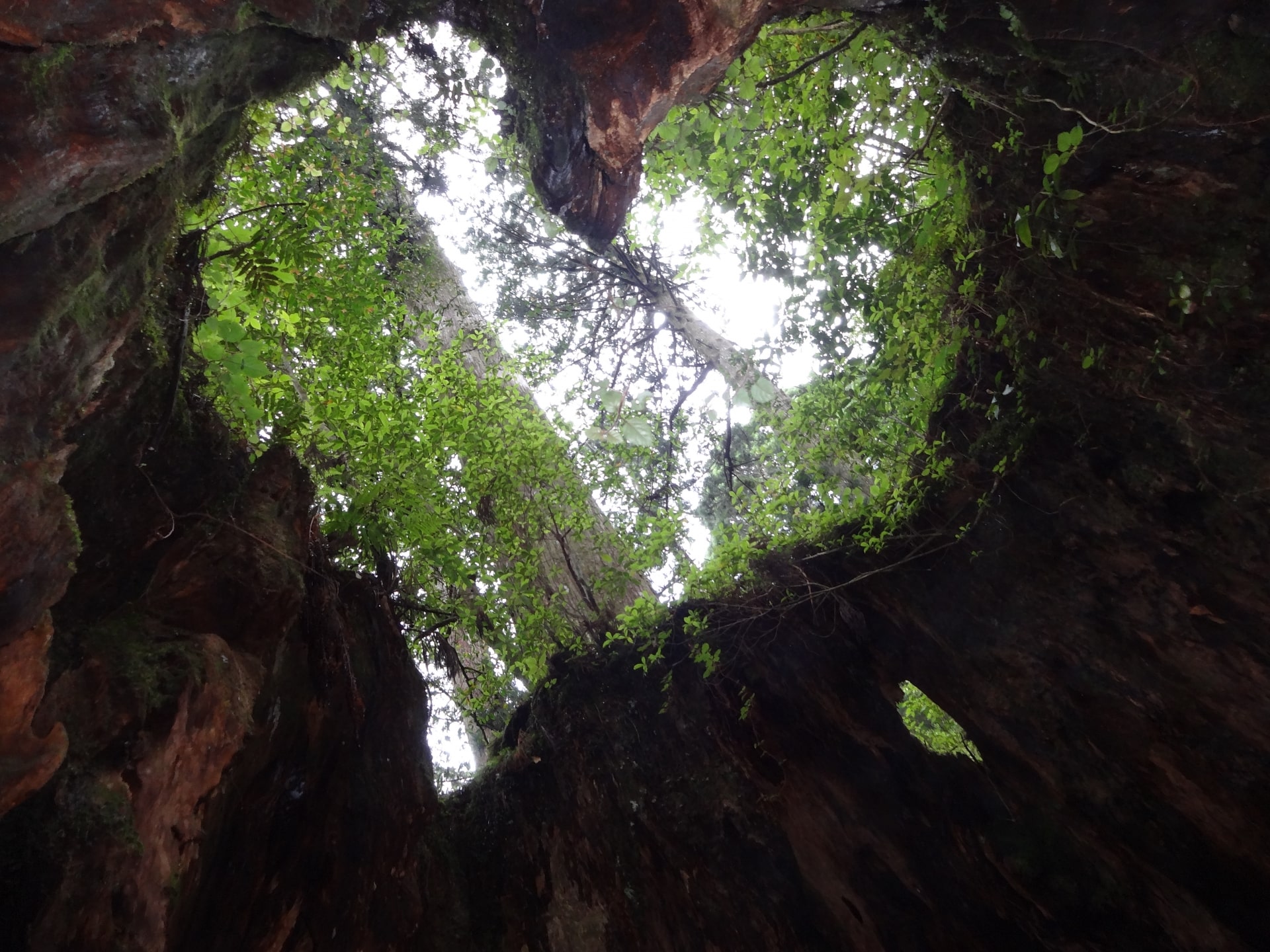 Located near the previous "Jomonsugi" is another famous Yakusugi-related popular spot. Wilson's Stump (ウィルソン株) is, as the name indicates, a Yakusi-tree stump that happens to have a heart shape when seen from the inside.
The tree was cut down about 400 years ago. The inside is hollow, so you can step into the gigantic stump. And when you look up, you'll see the heart-shaped sky created by the stump hole. The location is known as a "Power Spot" said to be spiritually charged.
The tree was estimated to be around 2,000 years old. The stump is 5m in height and 13.8m in circumference. The name of this tree stump comes from Dr. E. H. Wilson, a notable English plant collector, who discovered it in the early 20th century.
▶ Yakushima Town official website: https://www.town.yakushima.kagoshima.jp/en/
5. Learn while trekking at Yakusugi Land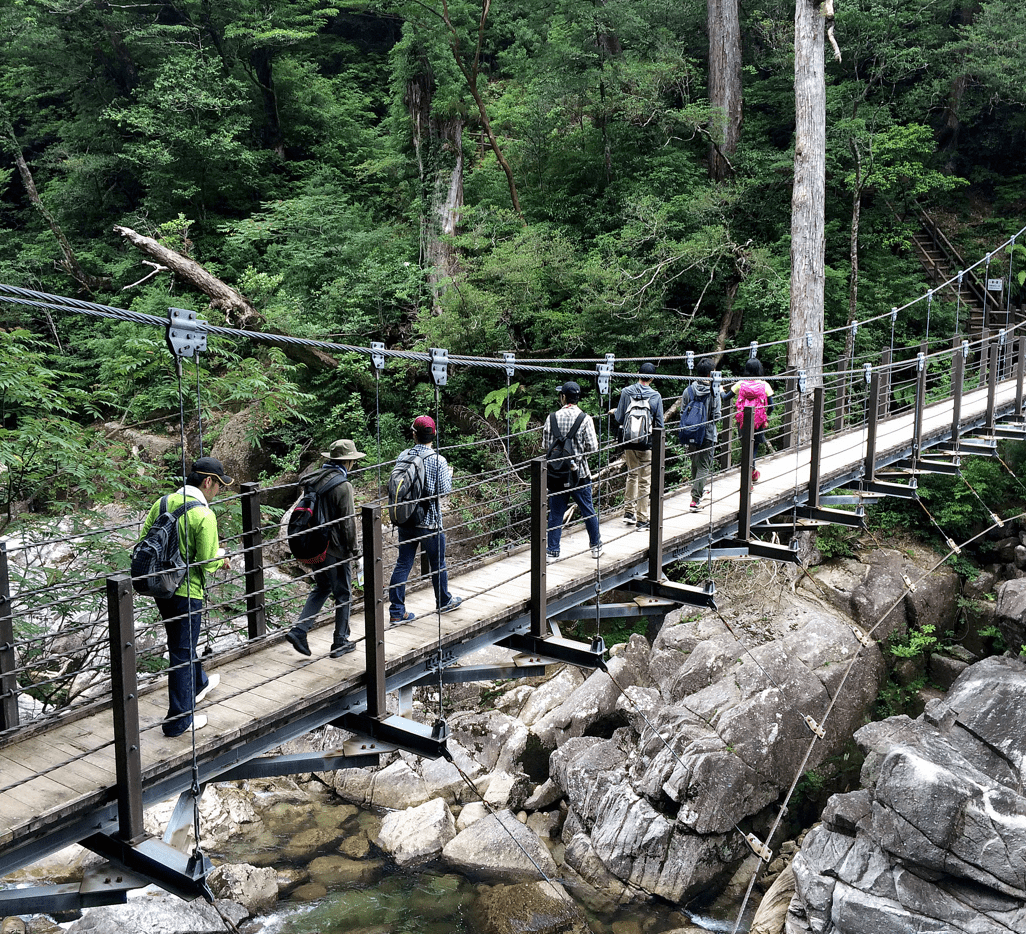 Yakusugi Land (ヤクスギランド) is a 270-ha natural recreational forest in the southeast area of the island. It is located at an altitude of 1,000 to 1,300m, and you can see and learn a lot about the Yakusugi cedar trees as well as the history of the people who first came to the island.
Some of the Yakusugi trees that you will see here are named (just like the previous Jomonsugi), all of which are sacred. But you will also see many different species of plants and trees. Depending on what you are interested in seeing, there are five different trekking paths you can choose from. The easier routes are well-paved and maintained, making it a comfortable and pleasant walk even for people who are not used to trekking a lot.
▶ Kagoshima Tourism official website: https://www.kagoshima-kankou.com/for/attractions/51260
6. Feel the power of the Oko Falls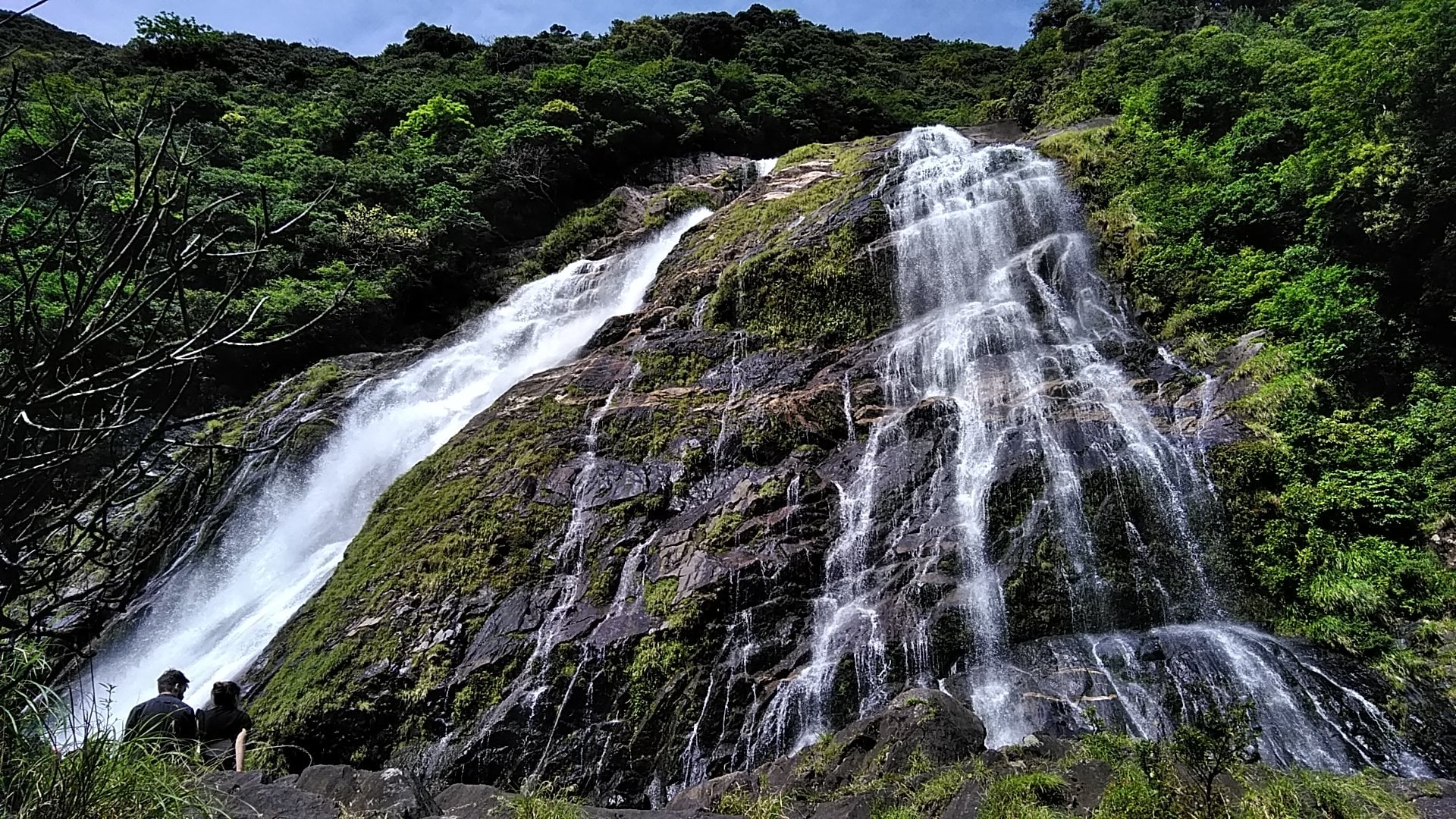 Another attractive point about Yakushima is its numerous large waterfalls. On the southwest area of the island, you will find the most impressive of them all, which is called Oko Falls (大川の滝). This waterfall is included in the list of the "best 100 waterfalls of Japan" and it is both the tallest (88m) and most intense waterfall in all of Yakushima.
You can get relatively pretty close to it, to the point that you can feel the cold water splashing at you, making it a popular spot, especially during the hot summer. On a usual day, the waterfall is divided into two parts. However, when it rains a lot, it unites, and becomes one single mega-waterfall.
▶ Kagoshima Tourism official website: https://www.kagoshima-kankou.com/for/photo/346
7. Get to see sea turtles at Nagata Inakahama Beach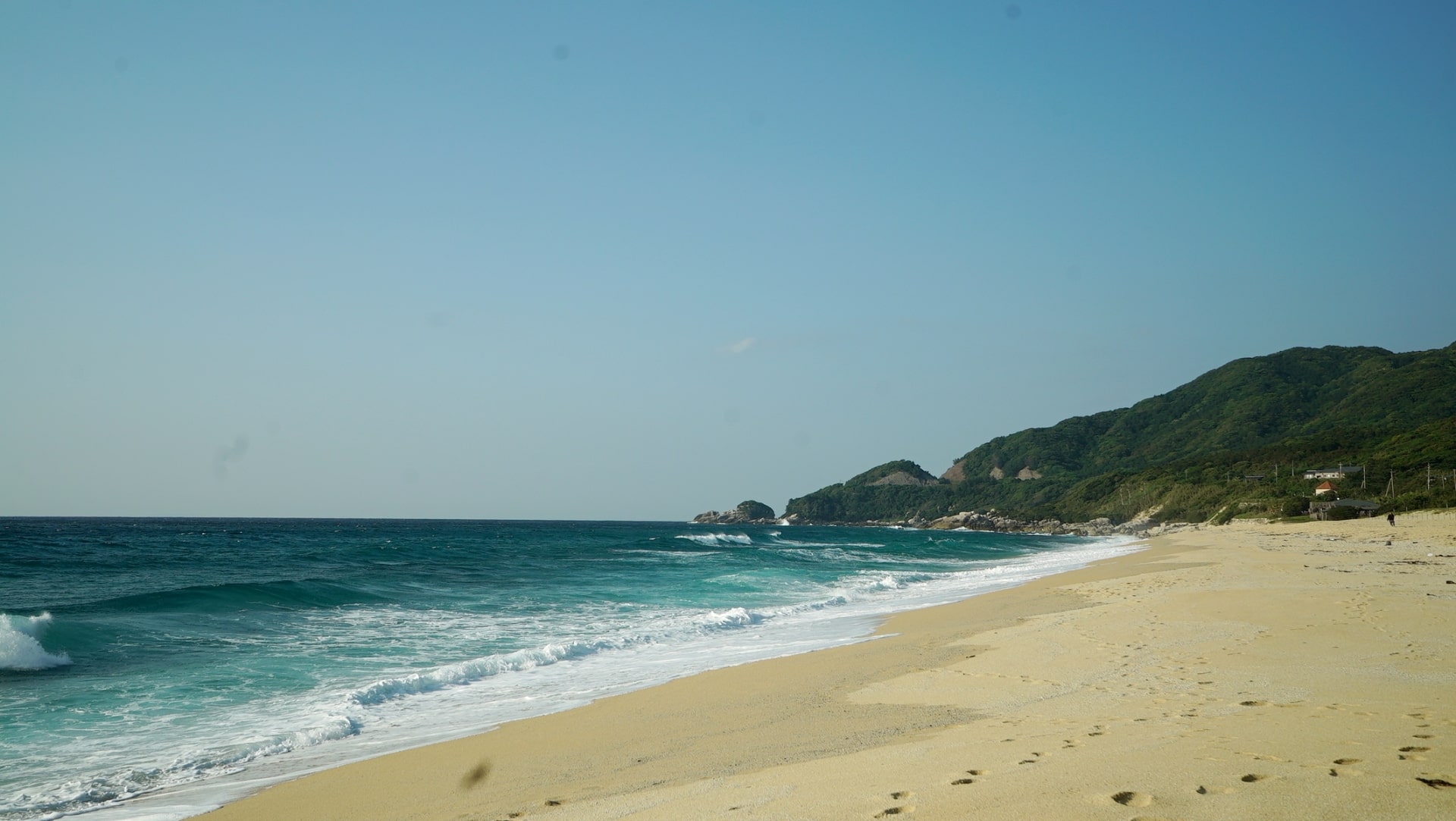 Although Yakushima is an island, the fact is that there are not so many sandy beaches. Most of the shore of the island consists of cliffs, making sandy beaches a precious thing. And the most popular sandy beach in Yakushima is Nagata Inakahama Beach (永田いなか浜).
This white-sandy beach is 1km long and is located on the northwest side of Yakushima. It is especially famous for being a spot for sea turtles (Loggerhead turtles and green turtles) to come and lay their eggs.
It is also a great spot to see the sunset, for those who love romantic spots.
▶ Yakushima Town official website: https://www.kagoshima-kankou.com/for/attractions/10735
8. Have fun experiencing the wide variety of Water activities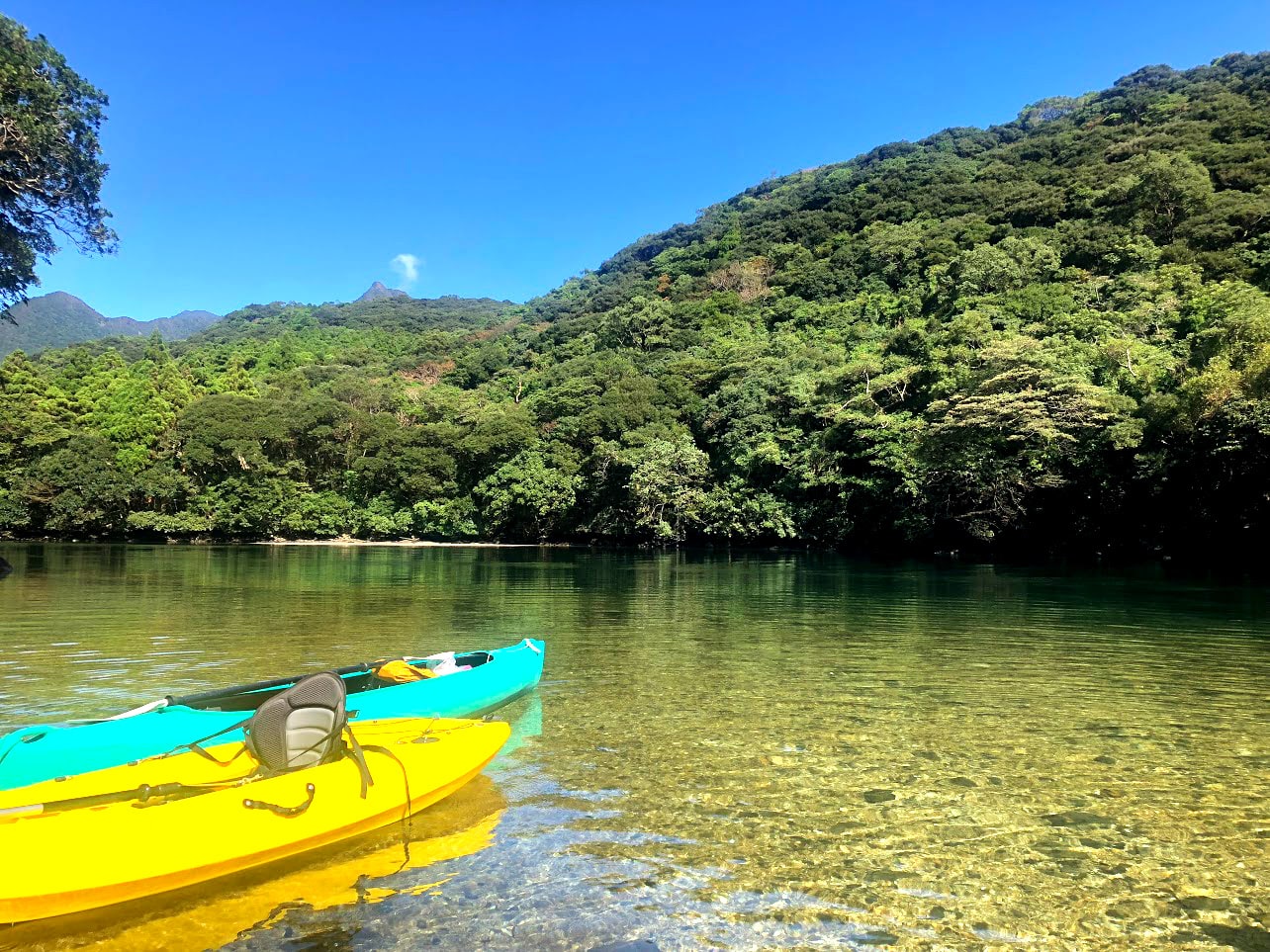 If you think trekking through the forest is all that Yakushima has to offer, then you are wrong. Another fun thing you can do is experience a wide variety of water activities, both in the sea and river.
If sea activity is what you're looking for, then a popular spot is Isso beach (一湊海水浴場) where you can do snorkeling and scuba diving. You can swim along with the colorful tropical fish near the beautiful coral reef.
Another thing you can do is enjoy Kayaking, canoeing, or SUP on the Ambo river (安房川) or the Miyanoura river (宮之浦川). These activities are done where the river flow is quiet, making it a pleasant time to enjoy the activity while immersing yourself in the vast nature of the island.
9. Learn about the island and all its glory at Yakusugi Museum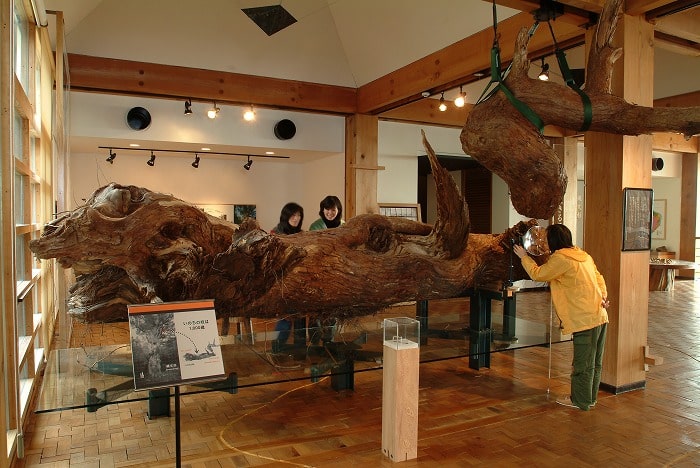 After you have enjoyed the different activities in the mountains, rivers, and sea, don't forget to visit the Yakusugi Museum (屋久島町屋久杉自然館) where you can learn all about the island, the Yakusugi trees, and the people living in this island. Although you can learn a lot from the trekking paths in the forest, here is where you can actually learn all the details so you can tell a great story after going back home.
The museum is located in the southeast area of the island and is open from 9 am to 5 pm.
10. Have a unique hot spring experience at a Seaside Onsen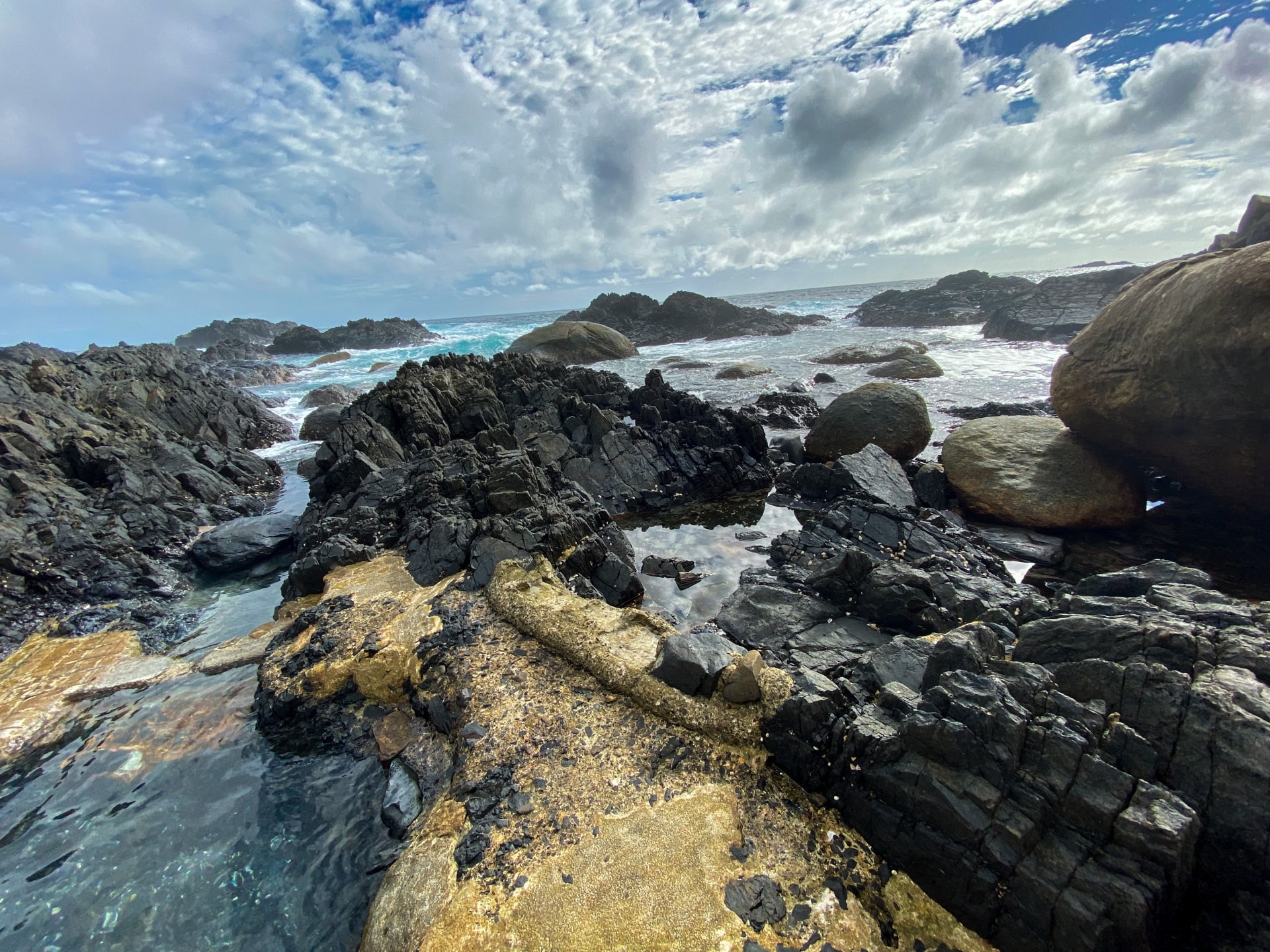 One thing you might not expect to see in Yakushima is hot spring baths. However, there are several Seaside Onsen spots on the south side of the island. Although this side of the island doesn't have white sandy beaches, you can enjoy the natural hot springs while enjoying the uninterrupted view of the Atlantic ocean. These hot springs emerge from the ocean and have slightly alkaline properties.
Hirauchi Onsen (平内海中温泉) is a hot spring spot created by slightly modifying the naturally created pools near the ocean. You can only get in the hot spring when the tide is low, which is about 4 hours per low tide.
▶ Yakushima Town official website: https://www.town.yakushima.kagoshima.jp/en/
Yudomari Onsen (湯泊温泉) is another popular hot spring spot. The attractive point about this spot is that you can get in the hot spring at any time without depending on the ocean tide. This means you can relax in the hot spring while also enjoying the different sceneries of the ocean and sky during the daytime or nighttime.
▶ Yakushima Town official website: https://www.town.yakushima.kagoshima.jp/en/
How to Get to Yakushima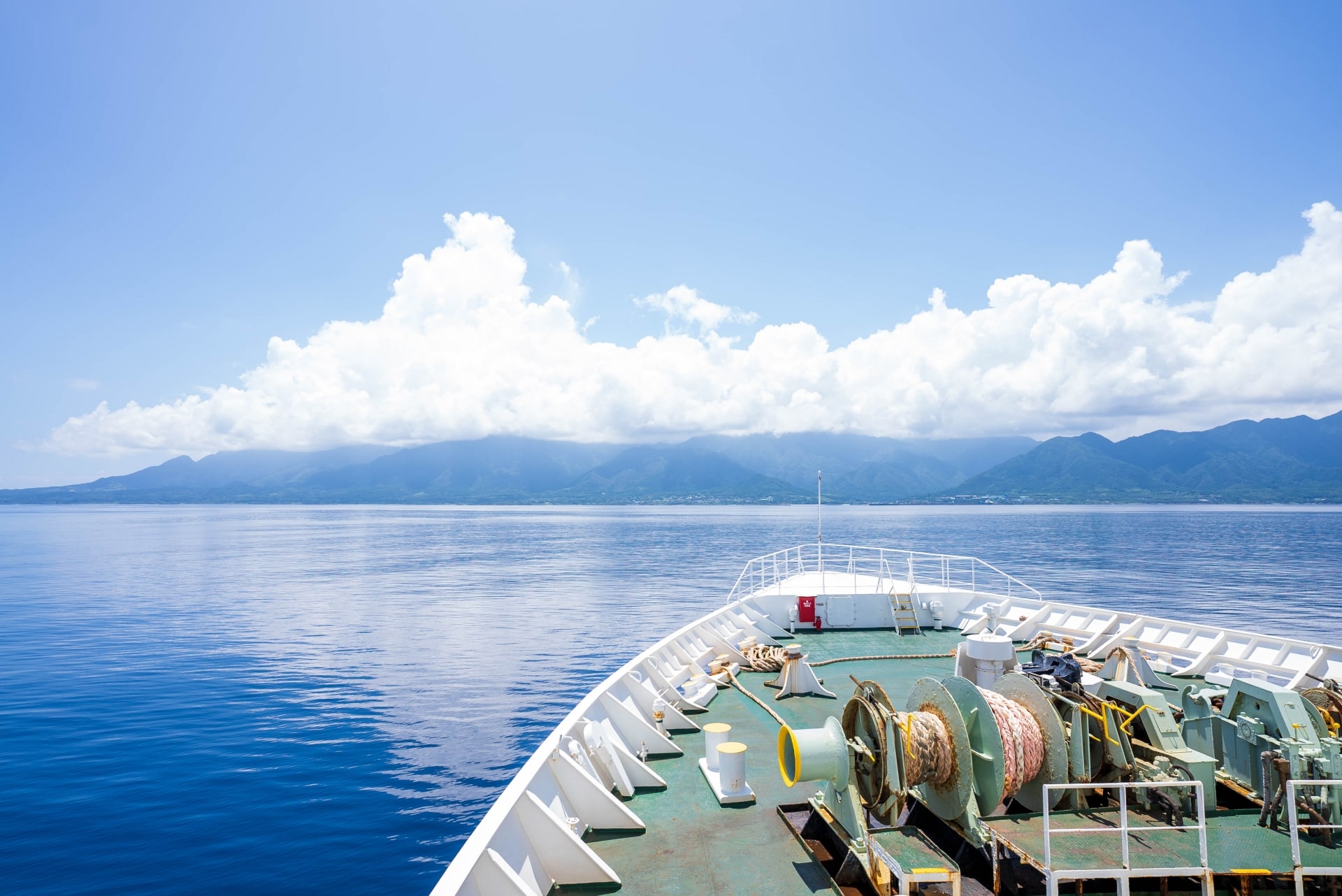 Now that you know the 10 best things to do in Yakushima, the next thing you should know is how to actually get there. Simply put, you can either fly to Yakushima or go by sea.
By Air
If you want to fly to Yakushima, there are direct flights from Kagoshima Airport (approx.40 min), Fukuoka Airport (approx. 65 min), and Itami Airport in Osaka (approx. 110 min). In the case you would like to fly from Tokyo, you will need to transit at Kagoshima Airport. Flights are very limited(1 flight per day for Itami and Fukuoka, and 4 flights per day for Kagoshima) so if you plan on flying to Yakushima, I'd advise you to book your flight as soon as you have decided on your schedule.
By High-Speed Boat
In the case of traveling by sea, you will need to go to the port of Kagoshima in Kagoshima city. From there, you can take the high-speed boats "Toppi" or "Rocket" which take about 2 and a half hours to get to Yakushima. These ships sail 7 times a day and are a little cheaper compared to flying from Kagoshima airport.
By Ferry
You can also take from the port of Kagoshima the ferry which takes about 4 hours to get to Yakushima. There is only one ferry per day, but it is the cheapest means to get to the island. If you have no problems getting seasick, then this is a nice trip since you can see how the island slowly gets closer as you are aboard.
---
So there you go. I hope this article helps you have a better image regarding this precious and unique island. If you love nature, trekking, and water activities, this is a destination you will want to check out. The atmosphere and the experiences that you will have here are things that you won't be able to have elsewhere.
▽Subscribe to our free news magazine!▽

For more information about traveling in Japan, check these articles below, too!
▽Related Articles▽
▼Editor's Picks▼
---