Nagasaki: 10 Best Things to Do
Best Things to See in Nagasaki City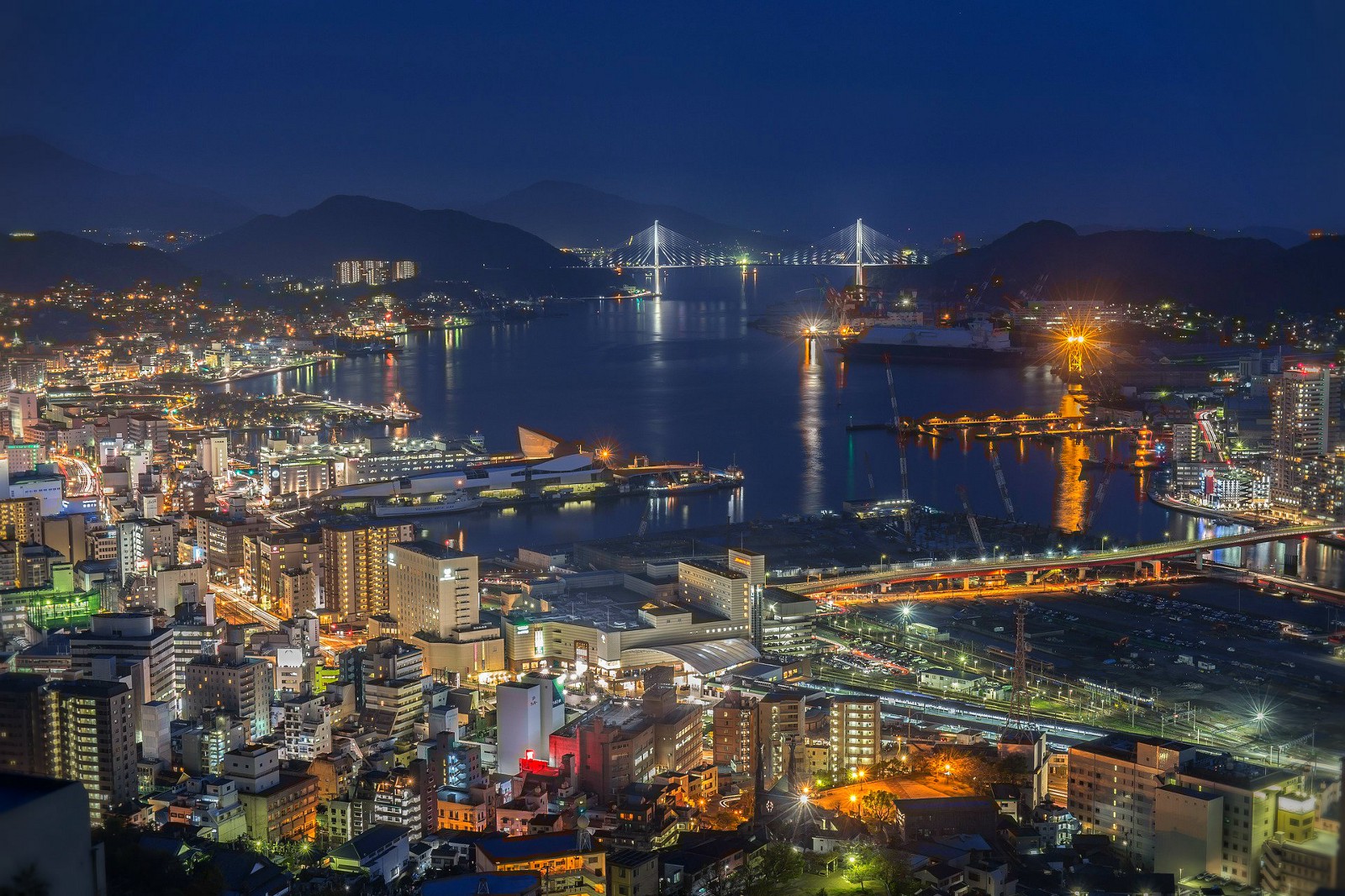 Nagasaki Prefecture is located in north-west of Kyushu area. Nagasaki is a quite unique prefecture in Japan which has its very own history and lots of oriental and occidental mixed culture that are still exists within the local daily life. Visit the capital city of Nagasaki prefecture for their beautiful sights and discover more about their culture and history!
---
1. Megane Bashi (Spectacles Bridge)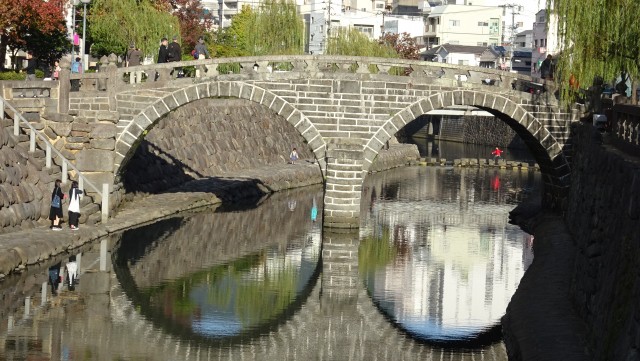 The beautiful stone bridge across Nakashima river runs through center of Nagasaki City. One of Nagasaki's most symbolic views.
2. Glover Garden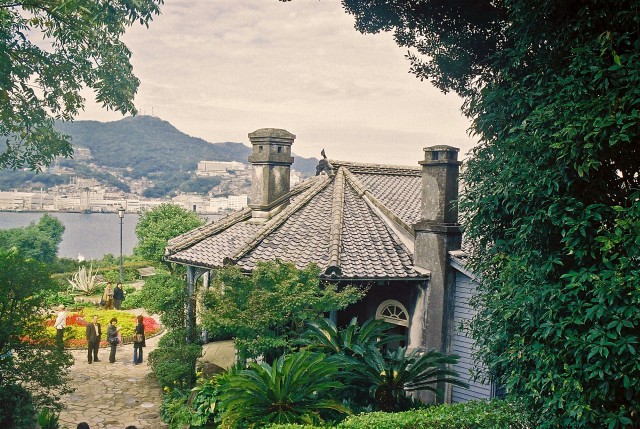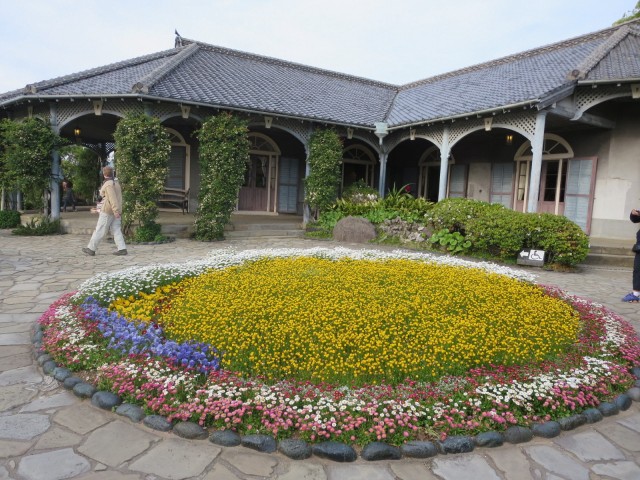 Glover Garden was originally built in 19th century for Thomas Blake Glover, a Scottish merchant who contributed to the modernization of Japan in shipbuilding, coal mining, and other fields. Enjoy visiting the oldest Western style house surviving in Japan and Nagasaki's foremost tourist attraction with a breathtaking view from top of the hill.
3. China town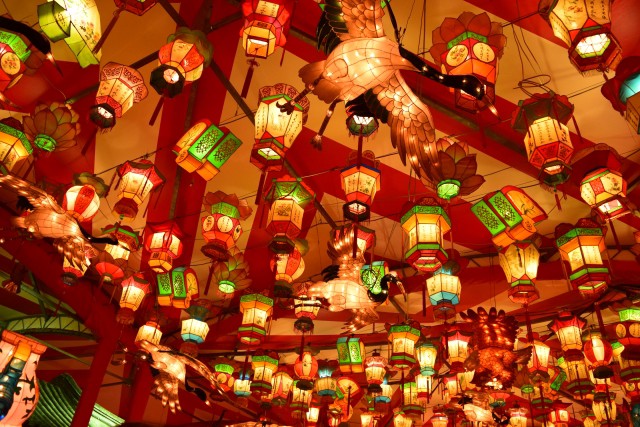 As Nagasaki City's port is the Japan's nearest port to China and other Asian counties, the city has china town called "Shin-chi" and a great amount of influence from China are still found in city and its people's life today. China town in Nagasaki is indeed the oldest china town in Japan. Famous Lantern Festival is held every winter to celebrate Chinese new year.
4. Nagasaki Peace Park & Atomic Bomb Memoriam Museum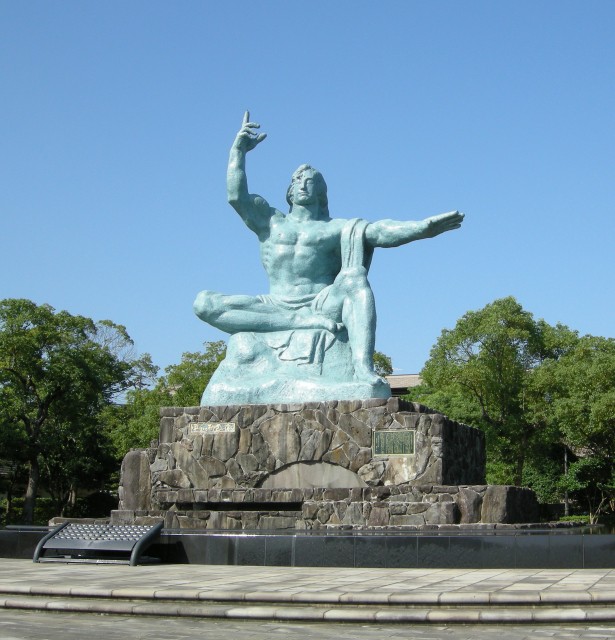 The commemoration of the atomic bombing of Nagasaki on 9th August 1945, which destroyed most parts of the city and killed ten thousands of inhabitants.
5. Mt. Inasa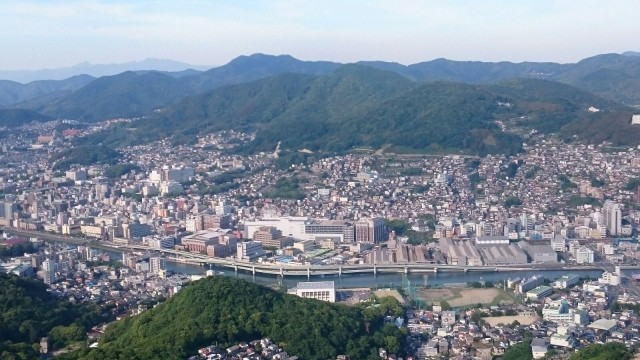 A 333 m high mountain close by the city is the great view spot over the beautiful city especially night time as it was chosen as one of the 3 greatest night views in Japan. The observatory can be reached by rope-way.
6. Dejima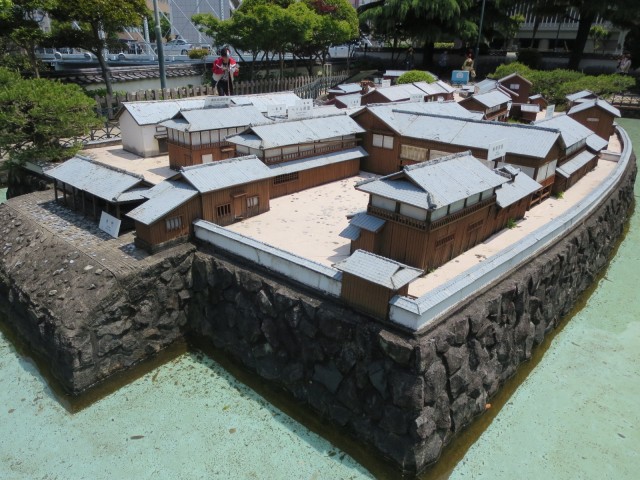 Dejima is an artificial island built as a main trading port with Portugal and Dutch from 16 to 19 century. After the Japanese economic growth in 20th century, the island has been merged with a mainland, yet you can still enter and see its historical sight.
7. Churches and Christian Sites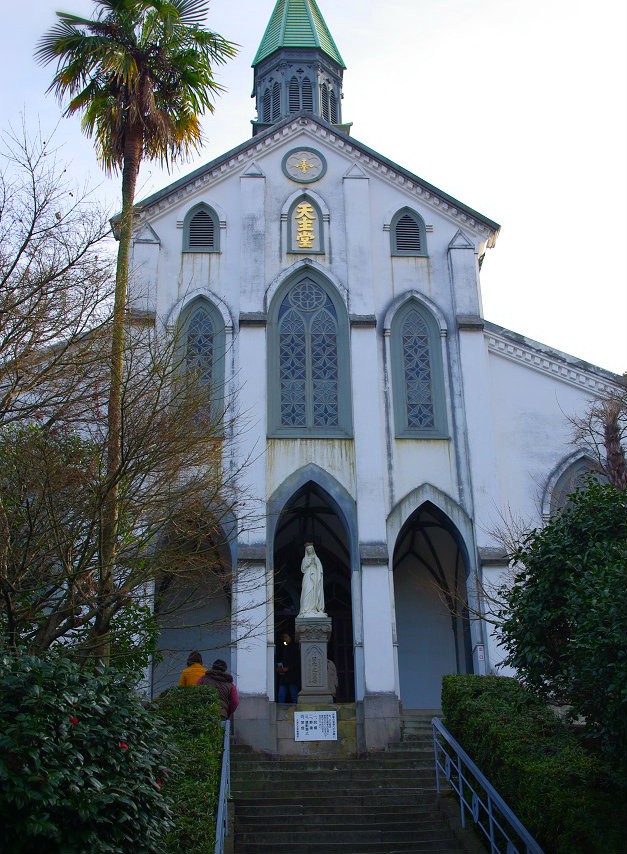 As Nagasaki has a long history of Christianity, there are several churches remain in the city. Oura Cathedral (picture above) is the oldest church in Japan which was built in 1864.
Related article:
8. Huis Ten Bosch
Huis Ten Bosch (ハウステンボス) is a popular amusement park in Sasebo City, Nagasaki. The park is themed and decorated as a charming old Dutch town. The main attraction of the park is Huis Ten Bosch : Kingdom of Light which is the largest winter illumination event in the whole world, featuring 13 million lights decorating the entire park.
<< Book Nagasaki Huis Ten Bosch Ticket>>
Related article:
9. Gunkanjima Island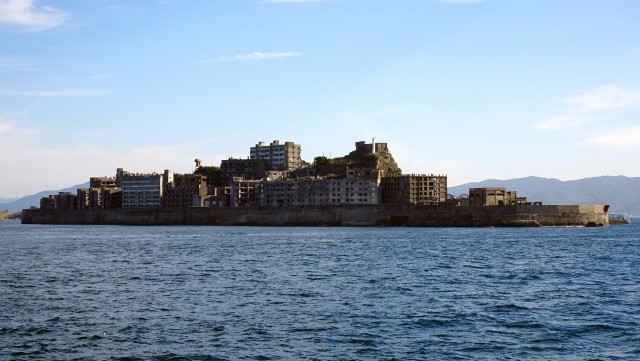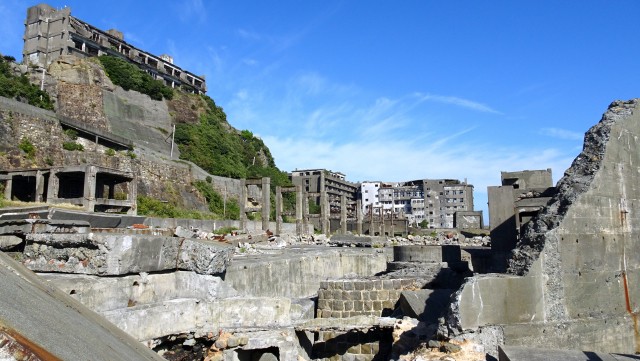 Gunkanjima (軍艦島) a.k.a. the Battleship Island is a small island located about 20 km from Nagasaki Port. Until 1974, the island served as a coal mine, and more than 5000 residents called the 480 meter long, 150 meter wide island home, resulting in the highest population density in history recorded worldwide.
The island only can be accessed by boat tour from Nagasaki port operated by several tour companies.
<< Book a tour to Gunkanjima Island HERE !!>>
10. Food
Nagasaki has lots of great local specialties! As the city has so much influence from western countries and China, local food culture is so rich, quite unique and special compare to other parts of Japan.
Champon/Sara Udon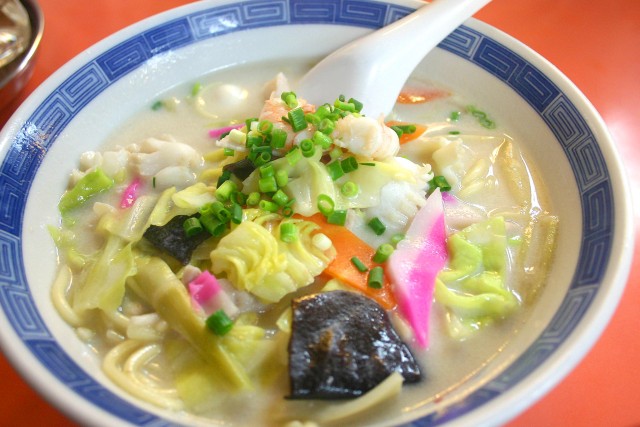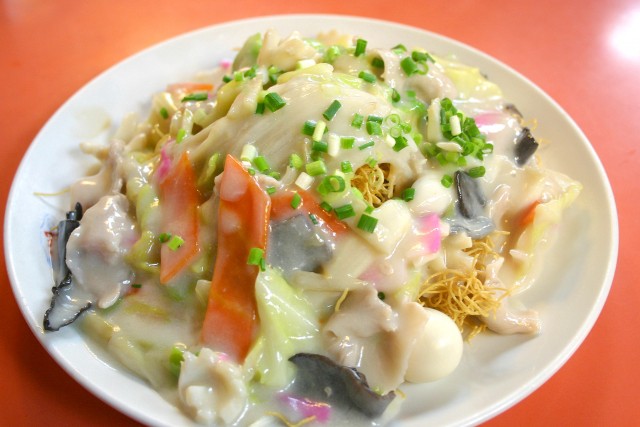 Nagasaki's significant dishes. Champon looks like Ramen but it is totally different. Noodles with creamy chicken and pork broth soup and lots of vegetable and seafood on top. Sara udon is kind of dry version with crispy noodle and thickened sauce on top.
Castella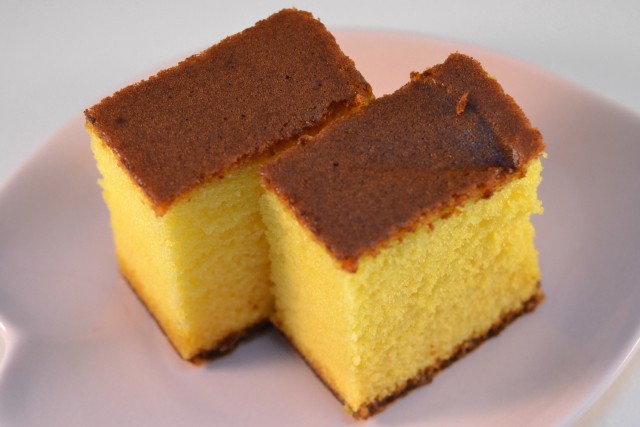 Castella is a sweet, moist sponge cake. Based on a recipe originally introduced by Portuguese missionaries in the mid-16th century. It is now the most popular and attractive souvenir of Nagasaki, irressistable to anyone worldwide.
Turkish Rice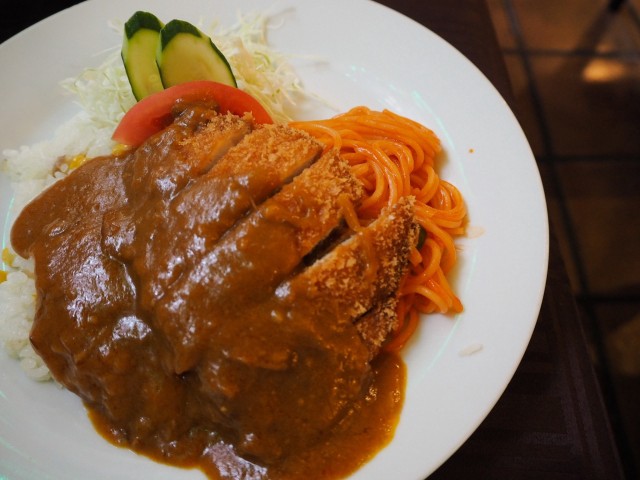 Western-inspired dish from Nagasaki City, pilaf rice and spaghetti are piled onto a plate along with a pork cutlet generously covered in sauce. It's not actually a Turkish dish but it's called Turkish rice apparently because the dish represent a border of Europe and Asia.
Nagasaki Milkshake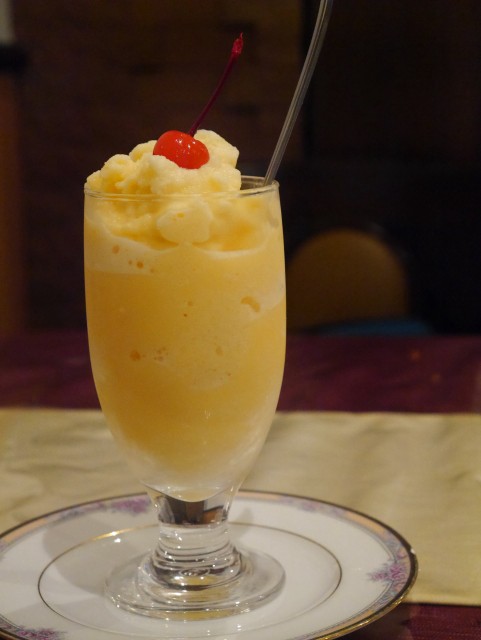 Don't even forget to try your only-here-or-never dessert!
If you imagine regular milkshakes, it is quite different. Nagasaki milkshake is more like a dessert eat with a spoon. Made with egg,sugar (or condensed milk),milk,vanilla essence and crushed ice blended magically all together. Locals No.1 favourite!
---
For more articles about Japan, check these links!!
▽Related Articles▽
▼Editor's Picks▼
---