6 Must-See Churches and Christian Sites in Nagasaki
Nagasaki Churches and Christian Sites: Must-See UNESCO World Heritage Site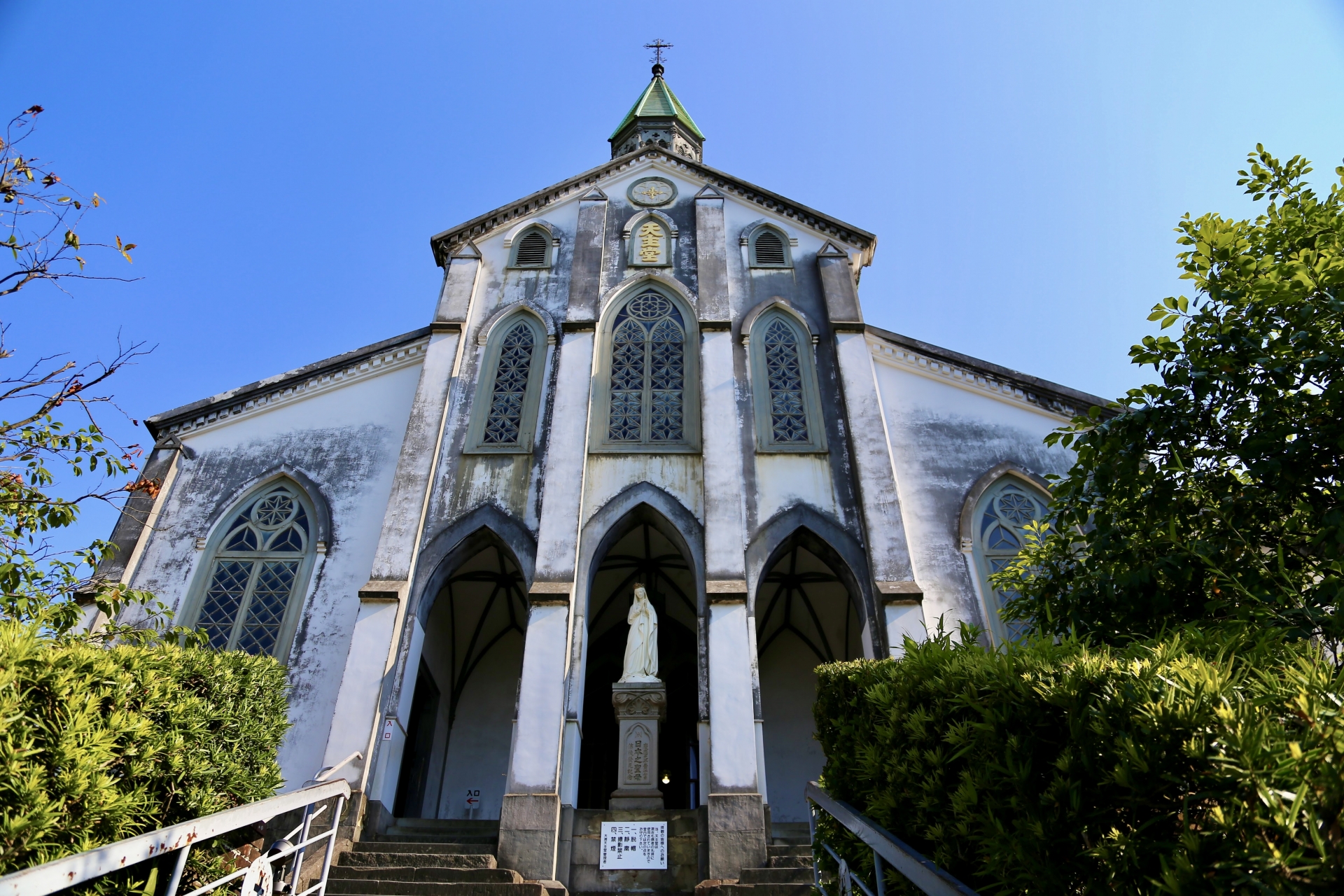 Have you heard of the place in Japan where the Christianity was kept secret for over 300 years?? Located in northwest tip of Kyushu area, Nagasaki prefecture is where the oldest Japanese christian faith community exist and has lots of influence from it. Discover this amazing city with full of mixture of oriental and occidental culture!
---
Nagasaki Prefecture and Christianity
Nagasaki has the highest percentage of Catholics in Japan and the second large number of churches located within after Kanagawa prefecture.
Why??
Christianity was introduced to Japan for the first time by Francis Xavier in 1549. The following year, Xavier proselytized on the island of Hirado. Following Xavier, many missionaries from the Society of Jesus and other religious orders came to the Nagasaki region, and many people converted to Christianity in trading ports such as Kuchinotsu, and Amakusa (Kumamoto Prefecture), as well as in the Goto islands.
Nagasaki was also the biggest port of foreign trades in Japan at that time and got lots of influences from western countries to her local culture.
However, when Japanese era was going to change from Oda Nobunaga's period to Tokugawa's, foreign trades policy changed, Christianity and its religious activity were banned under the national isolation. Due to this, foreign traders and Christians were forced to be out from the country completely, but some managed to escape from this strong prohibition and continue their worship in underground hiddenly for over 300 years as Kakure Kirishitan (hidden Christians).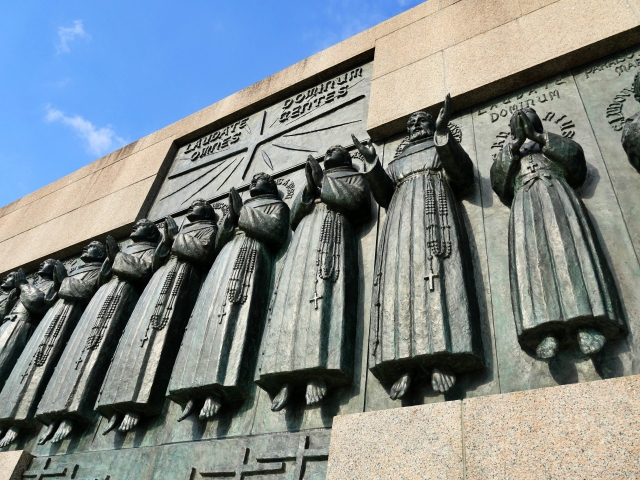 Nagasaki has very long history of Christianity and this is why numbers of Catholic churches still exist, and also you can meet Japanese and foreign monks and sisters there which are quite unique and rare sights in Japan.
The Churches and Christian Sites in Nagasaki, have been proposed for inscription on the UNESCO World Heritage List, and and finally it has been designated to the list on 2018, as "Hidden Christian Sites in the Nagasaki Region".
So why don't we visit this beautiful city with lots of history and churches!
---
1. Oura Cathedral (大浦天主堂)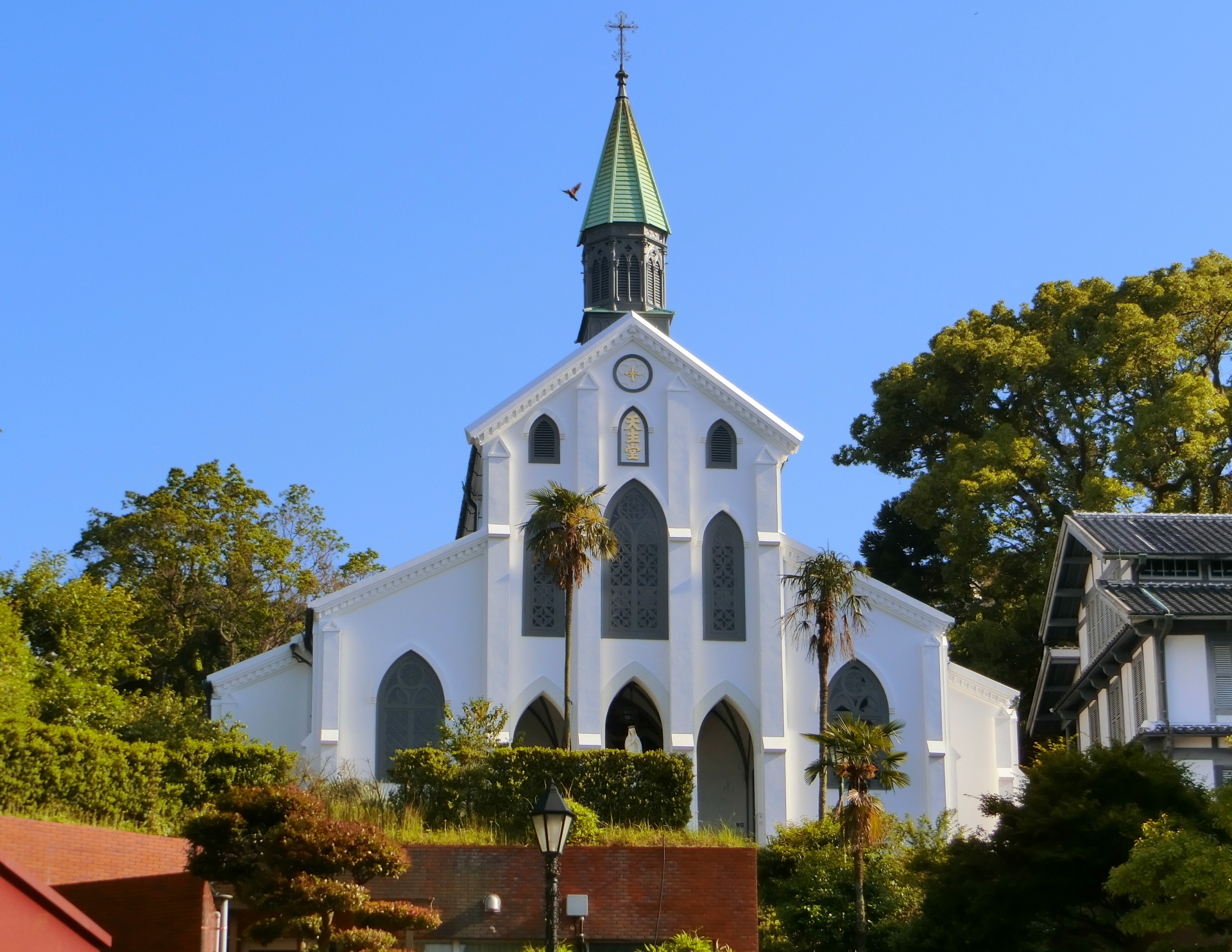 The oldest wooden church of Gothic architecture existing in Japan. It was built in 1864 by a French missionary and known as French Church.
Location:5–3, Minamiyamate-machi,Nagasaki City
Map: https://goo.gl/6MAsnN
2. Memorial to the Martyrdom of the 26 Saints of Japan (日本二十六聖人記念館)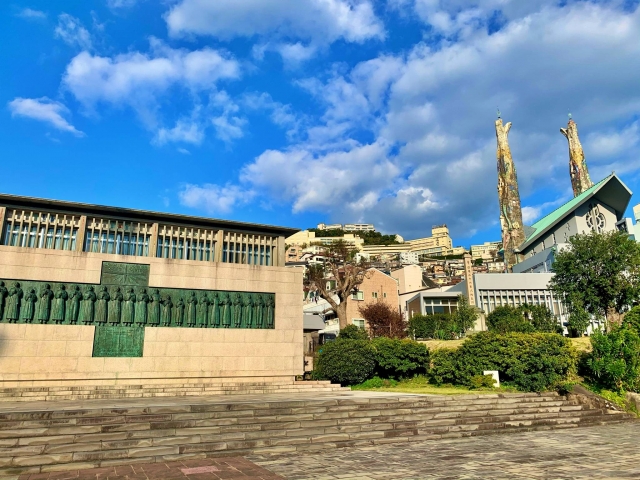 The site of the martyrdom of the 26 Catholics who were executed here on 5th February in 1597 under the orders of Toyotomi Hideyoshi. St Philip Church is right next to the site.
Location: 7–8,Nishizaka-cho,Nagasaki City
Map: https://goo.gl/T4ozH7
3. Urakami Cathedral (浦上教会)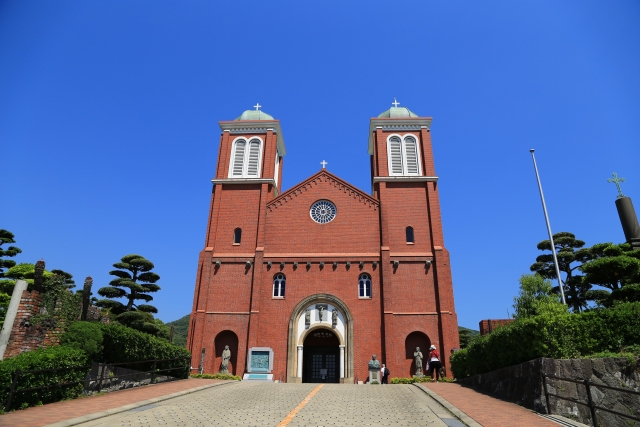 The largest Roman Catholic church in the East but was completely demolished by the nuclear blast ,yet re-built in 1959.
Location:1–79, Motoo-machi, Nagasaki City
Map: https://goo.gl/6GvEAu
4. Shitsu Church (出津教会)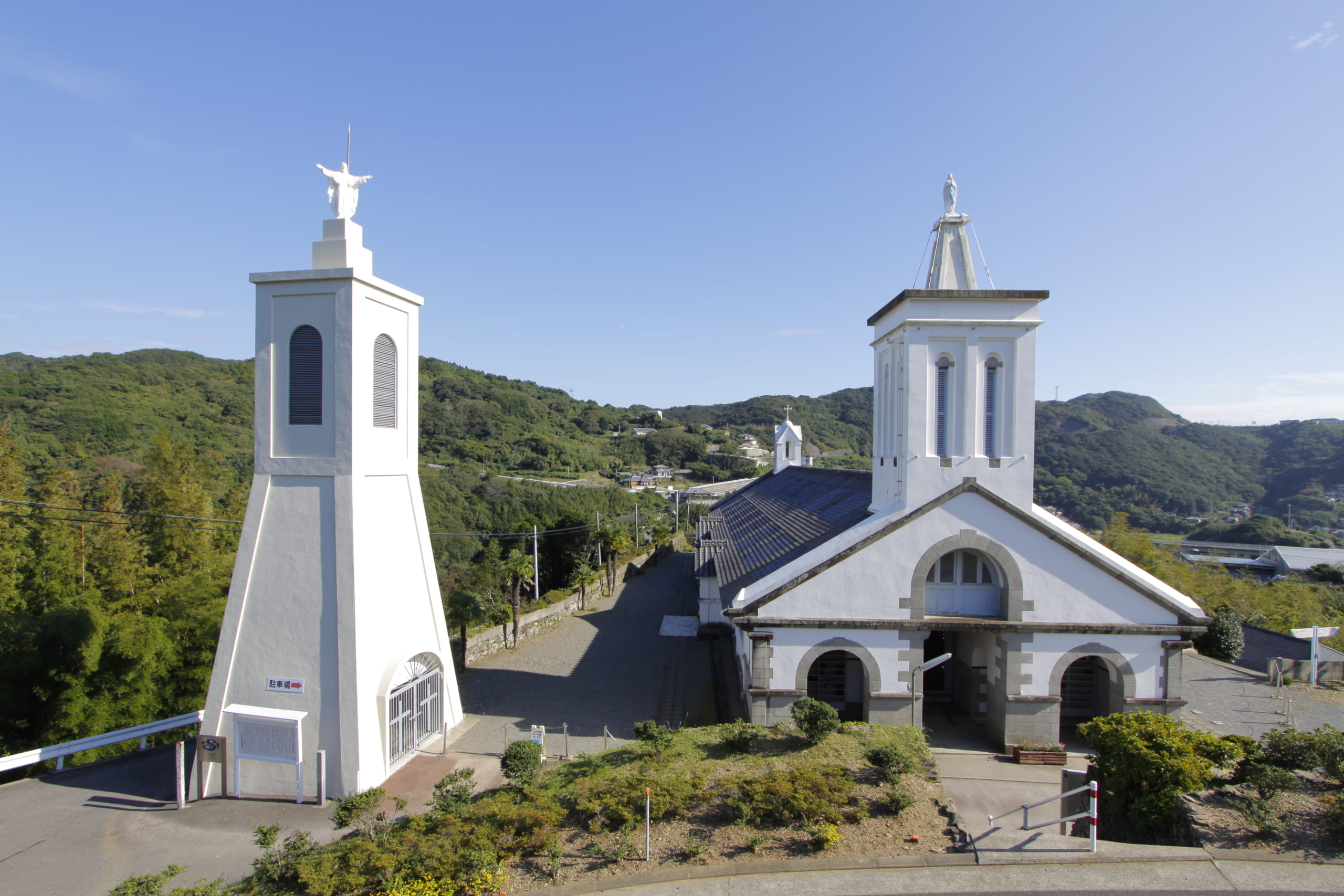 Built in 1882 by Father de Rotz to undertake missionary work for hidden Christians
Location: 2602 Nishi-Shitsu-machi, Nagasaki City
Map: https://goo.gl/TQZxRb
5. Tabira Church (田平教会)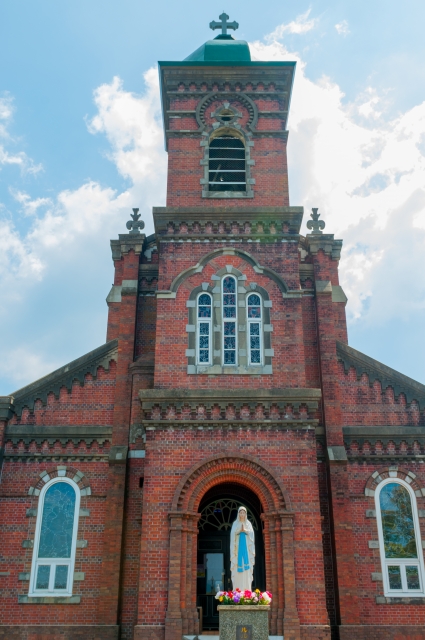 The brick church was designed by Tetsukawa Yosuke, a famous architect of various churches in Nagasaki Prefecture
Location: 19–19 Kotedamen, Tabira-cho, Hirado City
Map: https://goo.gl/ovjsP2
6. Kashiragashima Church (頭ヶ島教会)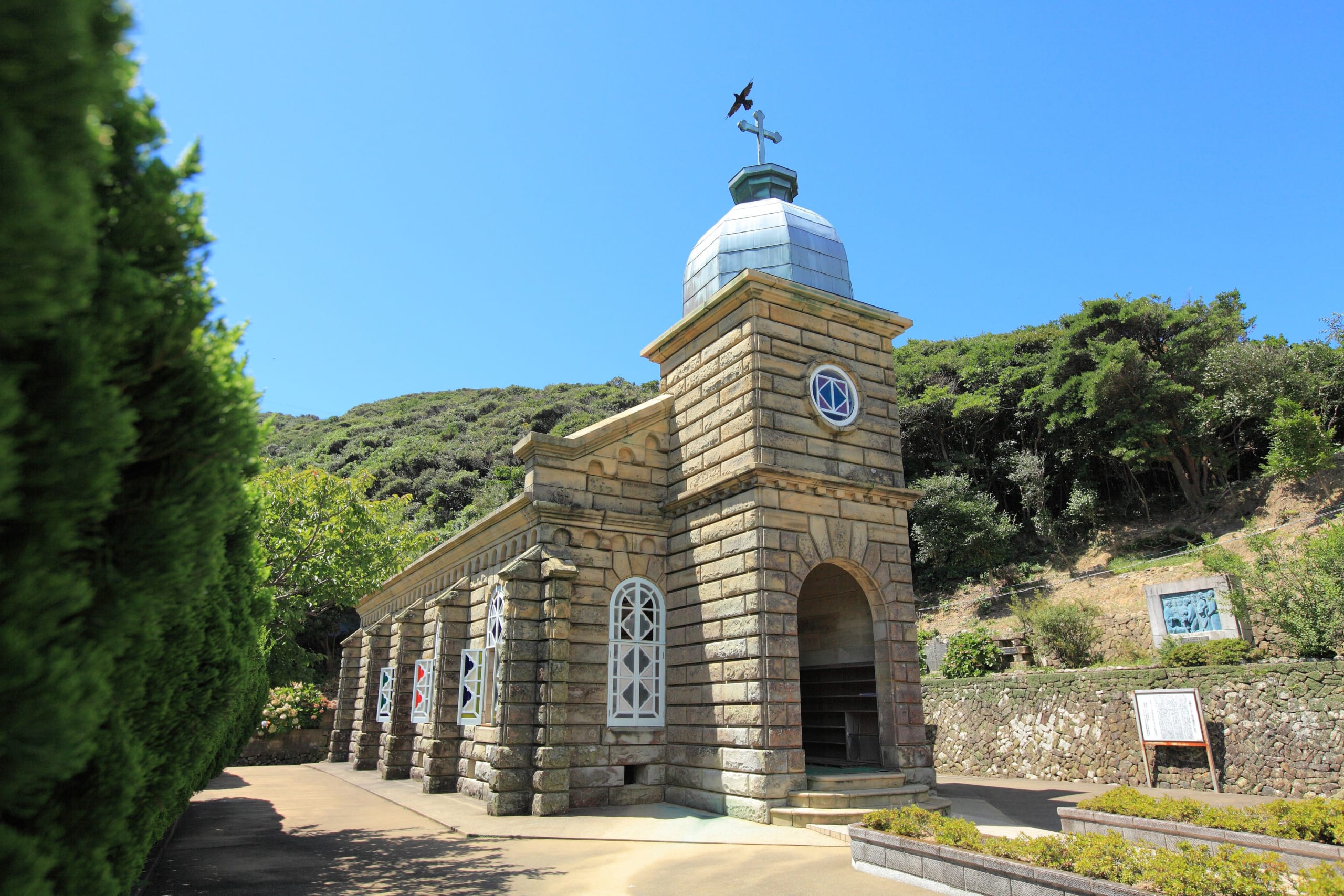 The sandstone church which was built in Goto island in 1919.
Location: 638–1 Tomosumi-go, Shinkamigoto-cho, Minami-Matsuura-gun
Map: https://goo.gl/AYTCmh
---
More of the Churches and Christian Sites sites can be spotted in Nagasaki Prefecture including Nagasaki City, Hirado and the Goto islands!
Travelling Kyushu area in japan? More info about Nagasaki and other Kyushu area can be found in my other articles, too!
▽Related Articles▽
▼Editor's Picks▼
---