15 Most Beautiful Places in Japan
List of Best landscapes in Japan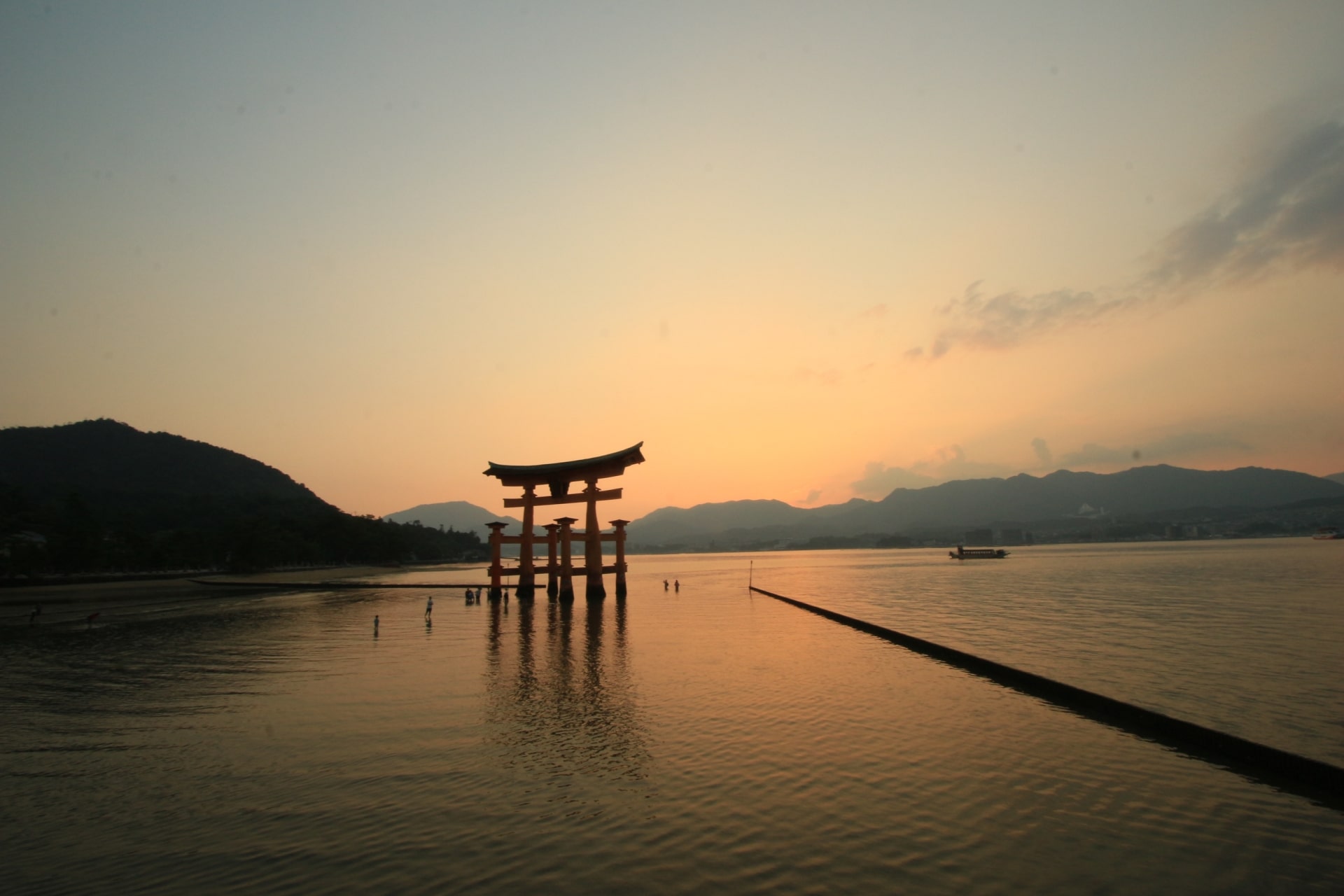 People visit Japan from all around the world for a wide variety of different reasons. The culture, history, food, architecture, fashion, etc… I think all of those reasons are good. But what I would like to introduce to you in this article is some of the most stunning landscapes you can experience while visiting Japan.
Some of these are famous, and maybe they are already on your bucket list. However, there are also some hidden gems that you may want to add to your list of things to do.
In this article, I will introduce to you our picks for the 15 most beautiful places in Japan. I will be introducing places from all around Japan, so if you happen to be near one of these, I hope you consider checking it out!
---
1. Mt Fuji (Yamanashi/Shizuoka)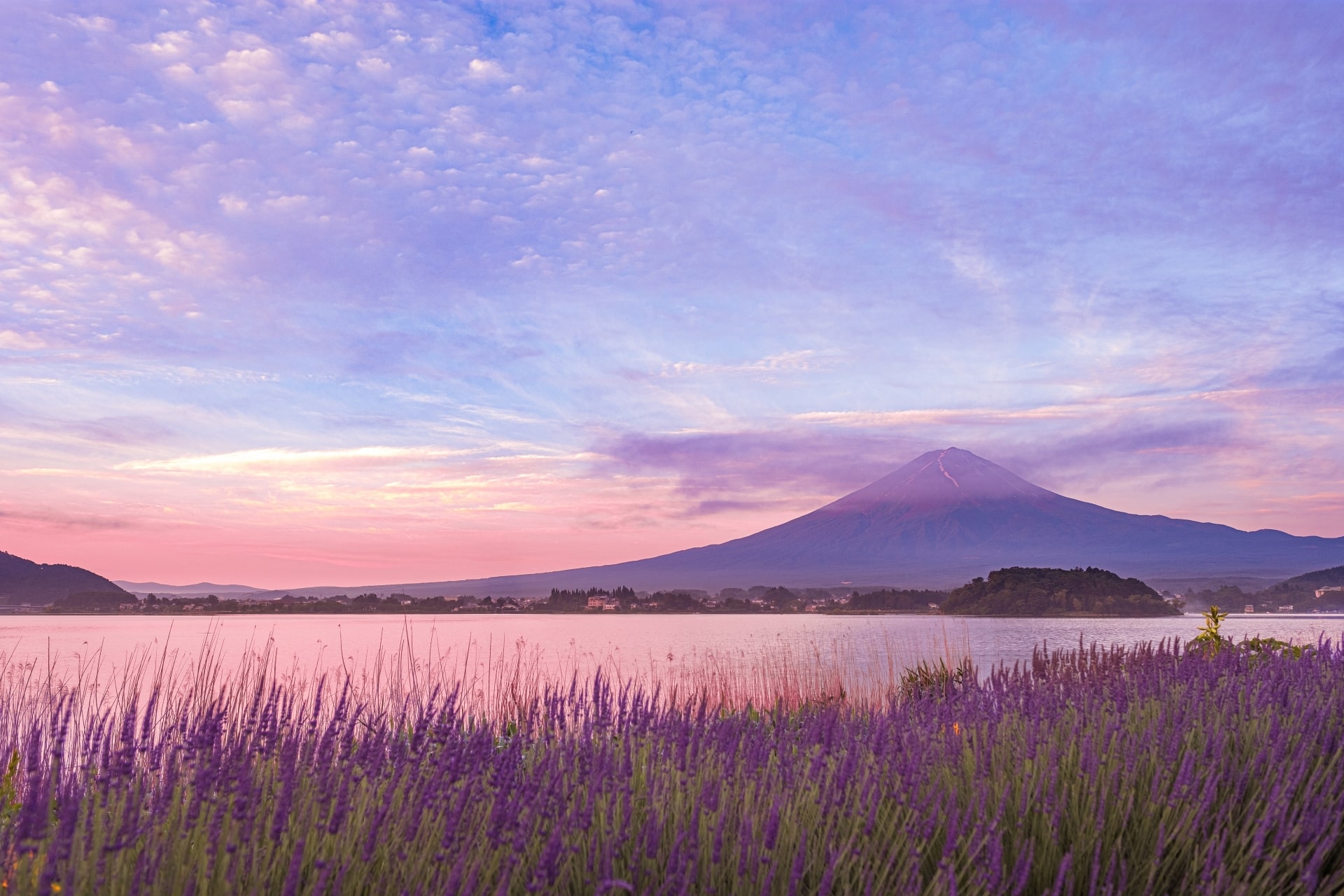 Mt Fuji (富士山) doesn't need much of an introduction. It is Japan's most recognizable symbol, both culturally and naturally. If you ask a Japanese "what is Japan's most beautiful place?", there's a good chance that person will answer "Mt Fuji".
Some might not know this, but Mt Fuji is located right in the middle of Shizuoka prefecture and Yamanashi prefecture. So, you can say Mt Fuji is located in both Shizuoka and Yamanashi. Both sides have their own "Mt Fuji viewing spots". You can check out these spots from the following link.
▶Best View of Mt Fuji: 20 Best Places to See Mt Fuji
2. Shirakawago (Gifu)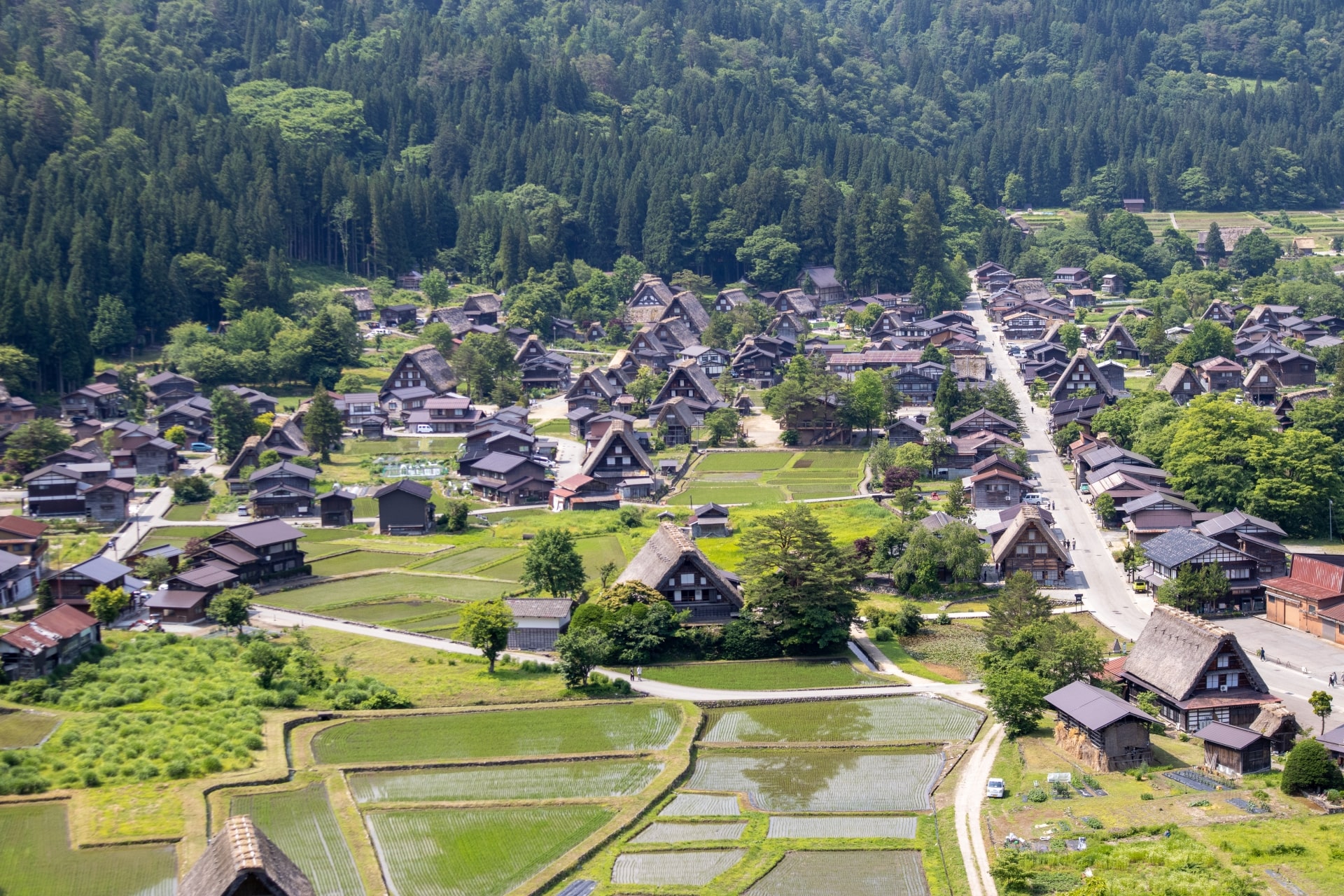 Shirakawago (白川郷) is a village located in Gifu prefecture that is characterized by the Gassho-zukuri houses. These triangular shaped houses were built in the 17th century and both village and its houses have been added to the UNESCO World Heritage list in 1995.
The sight of this village has an interesting valance between peculiar architecture, nature, and history. Also, this sight will vastly change its appearance depending on when you visit it. You can check out the best time to visit from the following link.
▶Shirakawago : Best Time to Visit
3. Motonosumi Shrine (Yamaguchi)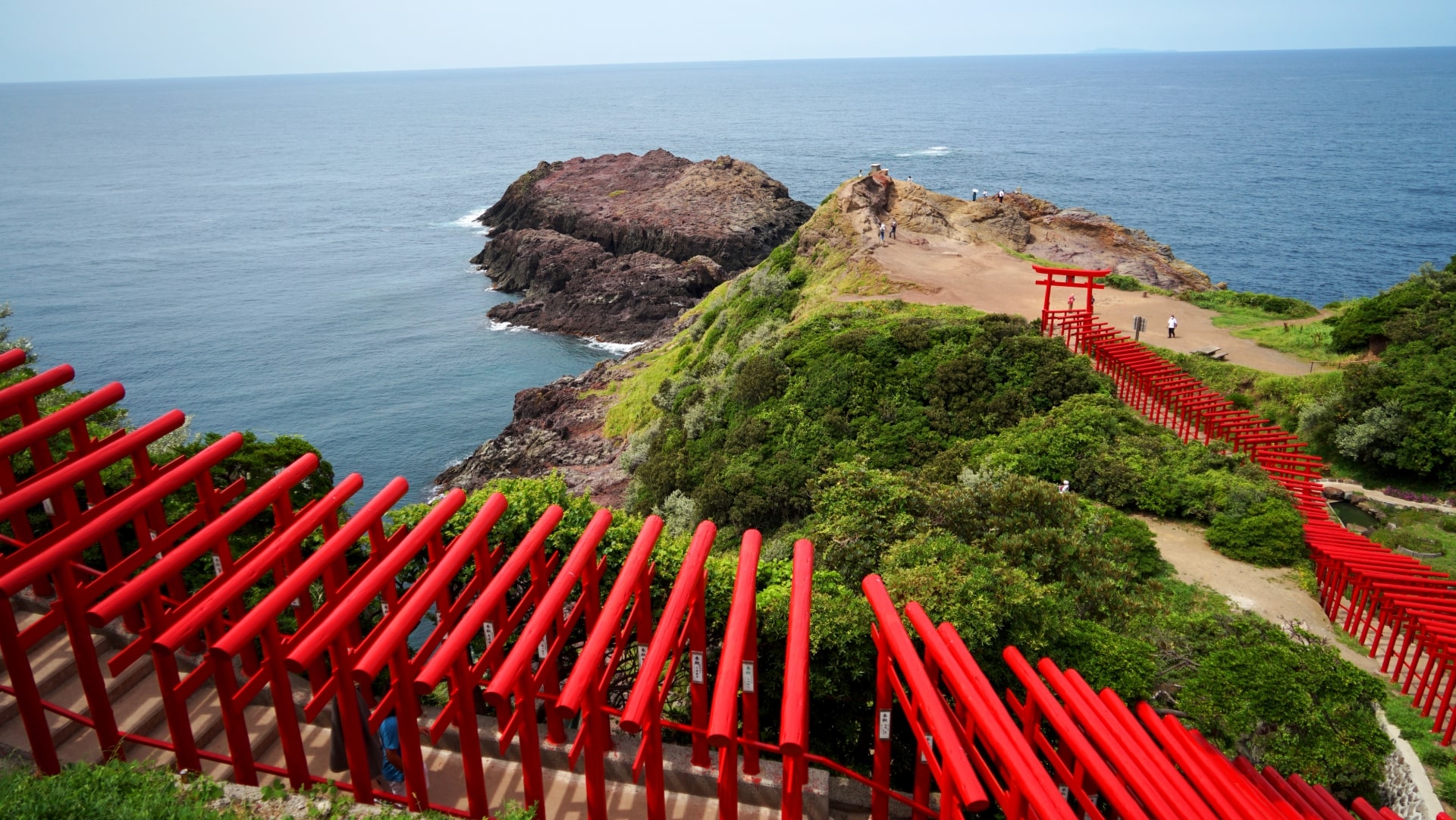 Motonosumi Shrine (元乃隅神社) is a Shinto Shrine located in Yamaguchi prefecture. As you can see from the image above, the shrine stands on the edge of the cliff with over 100 vermilion torii gates. It is similar to that of the Fushimi Inari Shrine in Kyoto, but the difference is that this shrine is right next to the ocean.
The view from the top area is unique and once you get all the way to the bottom area, you'll have an uninterrupted view of the sea of Japan right in front of you. Although it is rather off the beaten track, it is worth visiting.
4. Himeji Castle (Hyogo)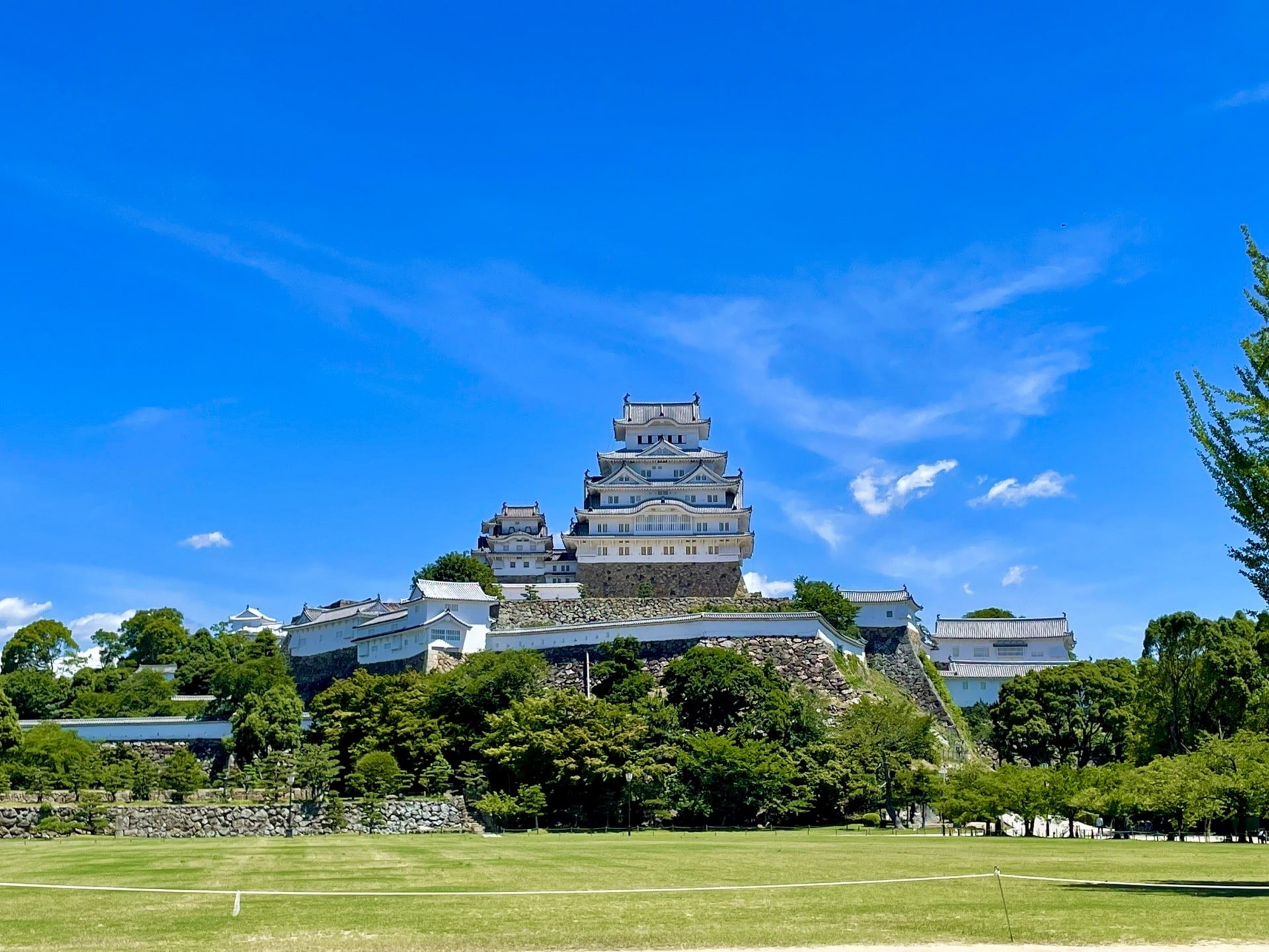 Himeji Castle (姫路城) is the next beautiful place on our list. This castle located in Hyogo prefecture is considered to be one of Japan's three premier castles, alongside Matsumoto Castle in Nagano and Kumamoto Castle in Kumamoto.
The completely white exterior separates itself from the aesthetics of any other castle in Japan. Because of its white exterior, the castle is also called Hakuro-jo (meaning "White Egret Castle") or Shirasagi-jo (meaning "White Heron Castle").
This castle is one of the first two sites in Japan which was added to the UNESCO World Heritage Site list in 1993.
5. Shiretoko National Park (Hokkaido)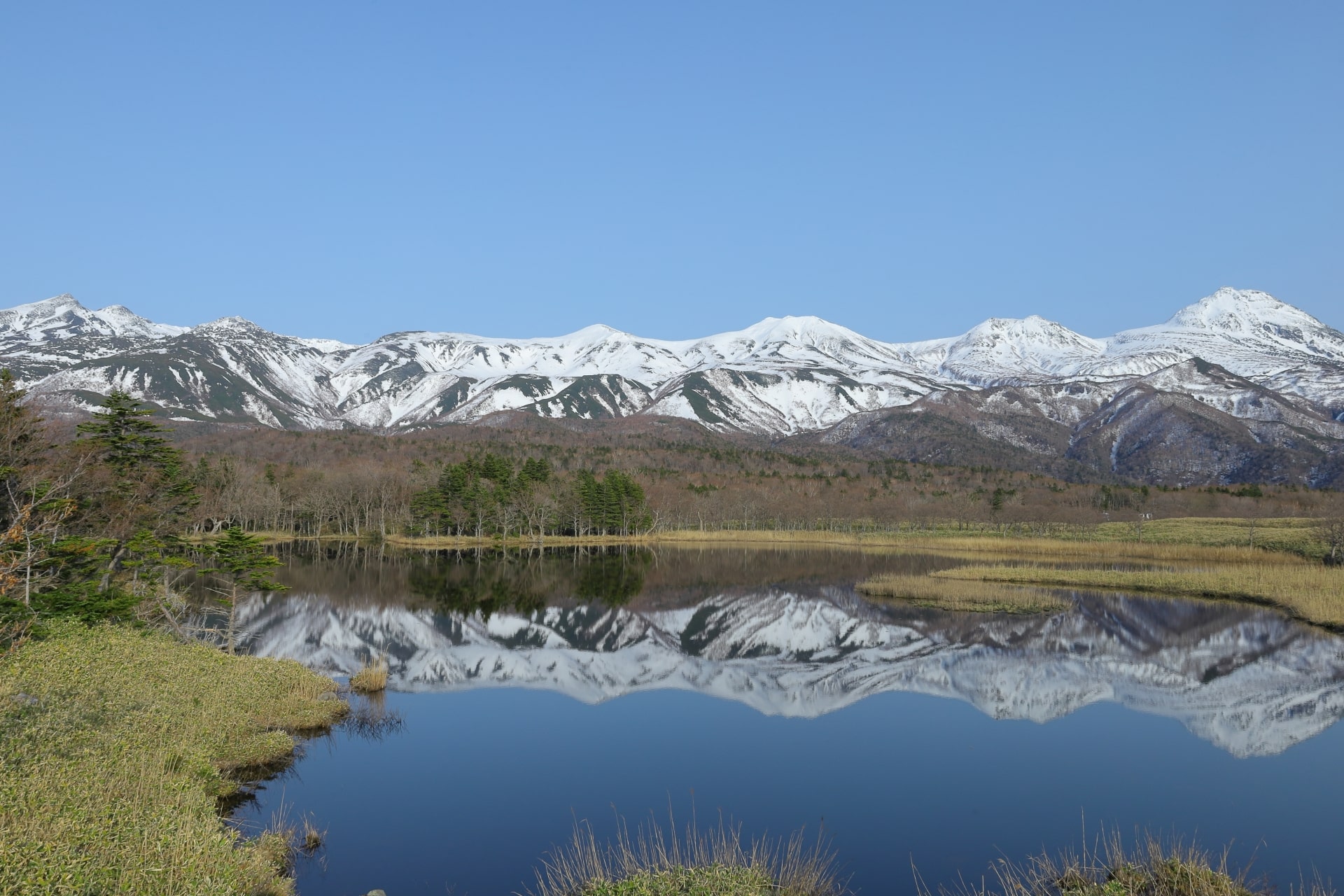 Shiretoko National Park (知床国立公園) is a park located in Shiretoko Peninsula, which is the eastmost part of mainland Hokkaido.
The park is one of the most remote areas in all of Japan which can be accessed only by foot or boat. Because of this, it is also one of the most unspoiled and beautiful places you can go to. It's home to a number of wild animals including brown bears, deer, foxes, and more.
The park was added to the list of UNESCO World Heritage Sites in 2005.
6. Arashiyama Bamboo Grove (Kyoto)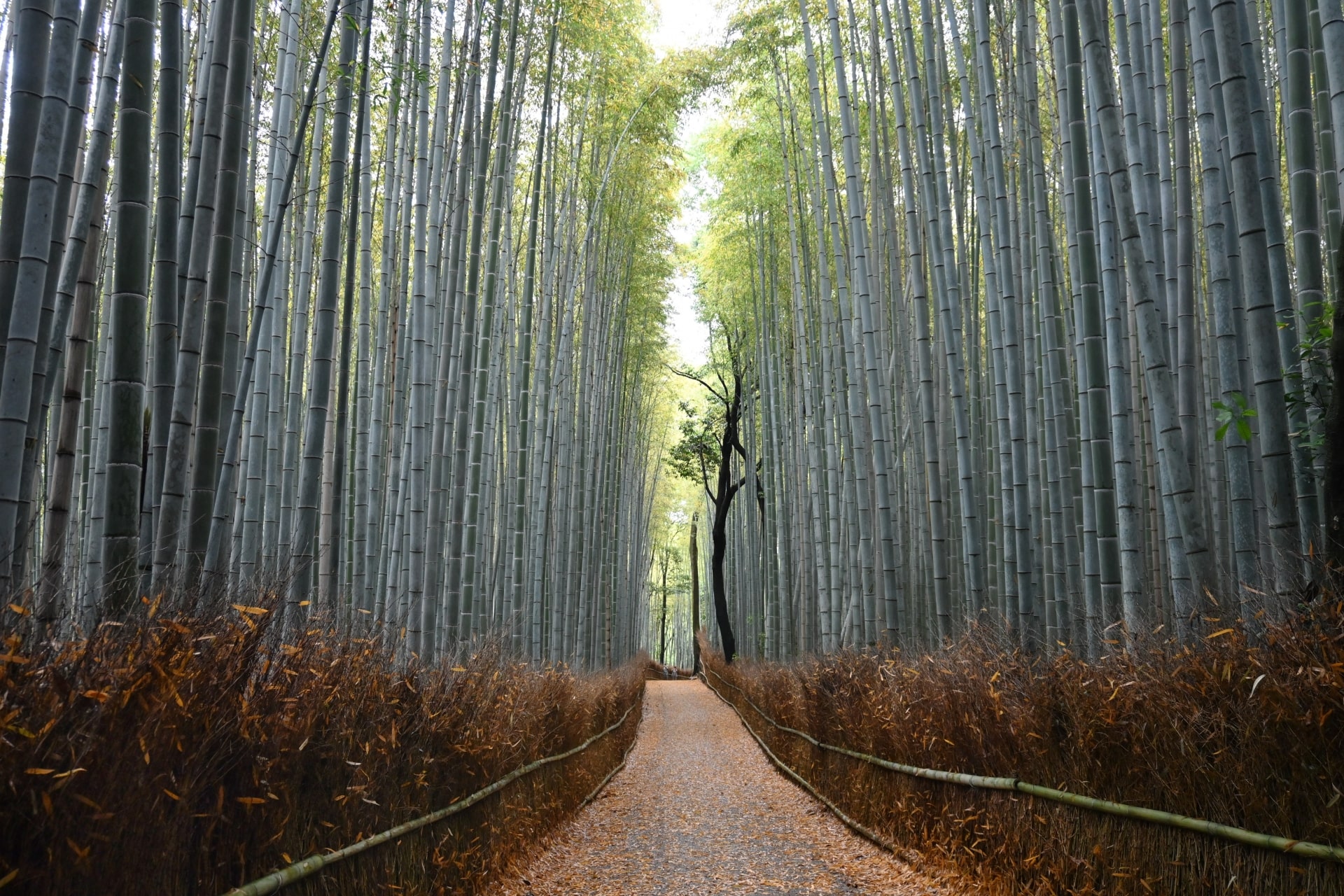 Arashiyama Bamboo Grove (嵐山 竹林の小径) is another very popular spot among foreign visitors, and it is no wonder. It is a beautifully maintained bamboo grove located between Tenryuji Temple (天龍寺) and Okouchi Sanso Garden (大河内山荘庭園), which are also both popular tourist attractions in Kyoto.
The grove has approx 200 m long walking path cut through the forest where visitors can enjoy a pleasant walk.
7. Kabira Bay (Okinawa)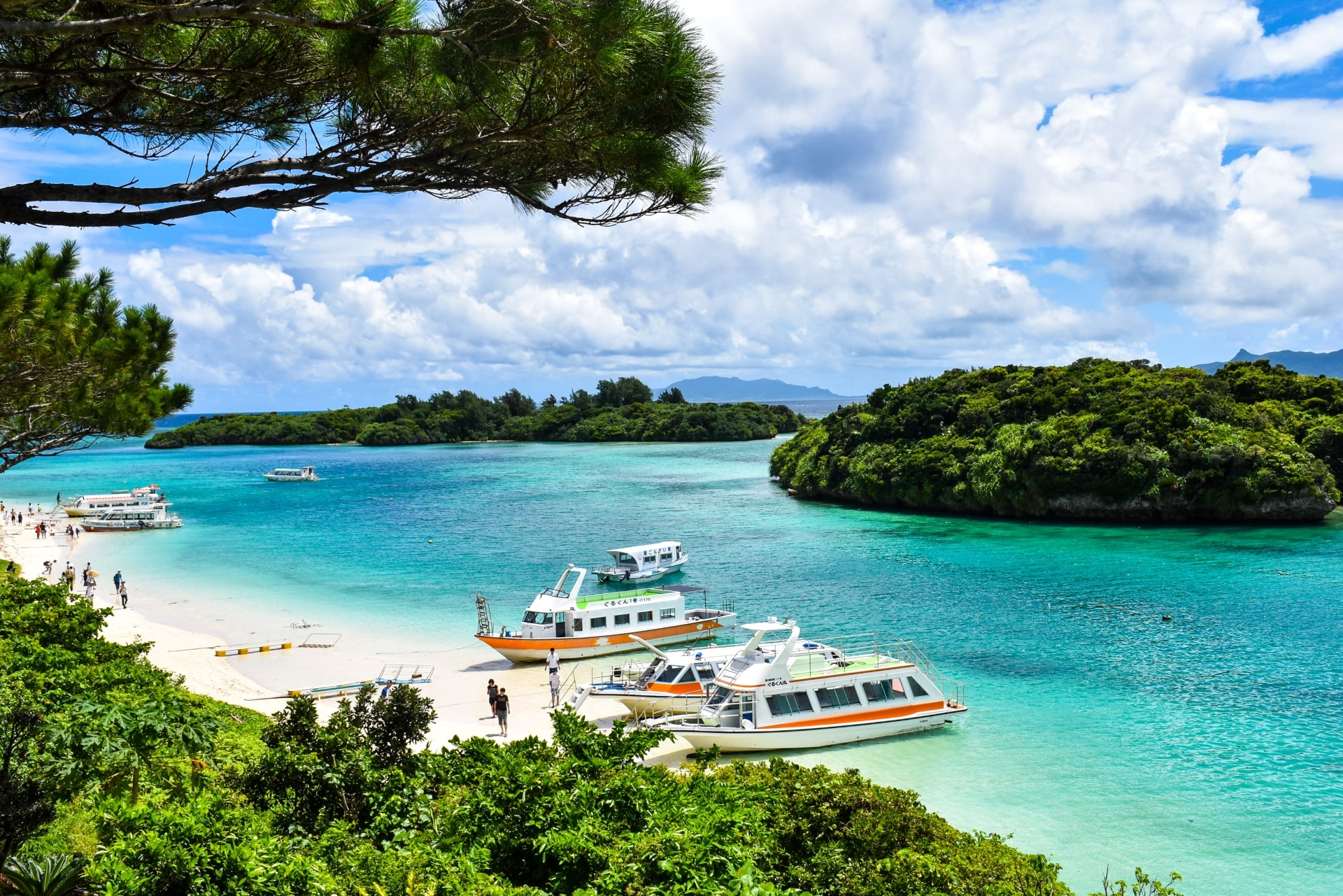 Kabira Bay (川平湾) is the most popular spot among visitors in Ishigaki island, Okinawa prefecture. The emerald green ocean, white sandy beaches, and the numerous small islands visible from the shore create scenery that resembles that of a Caribbean island.
Although Ishigaki island is a small island compared to Okinawa's main island, there is so much you can do there.An observation deck in Kabira Park is one of the best places to view Kabira Bay. Kayaking and snorkeling are popular activities there.
8. Yakushima Island (Kagoshima)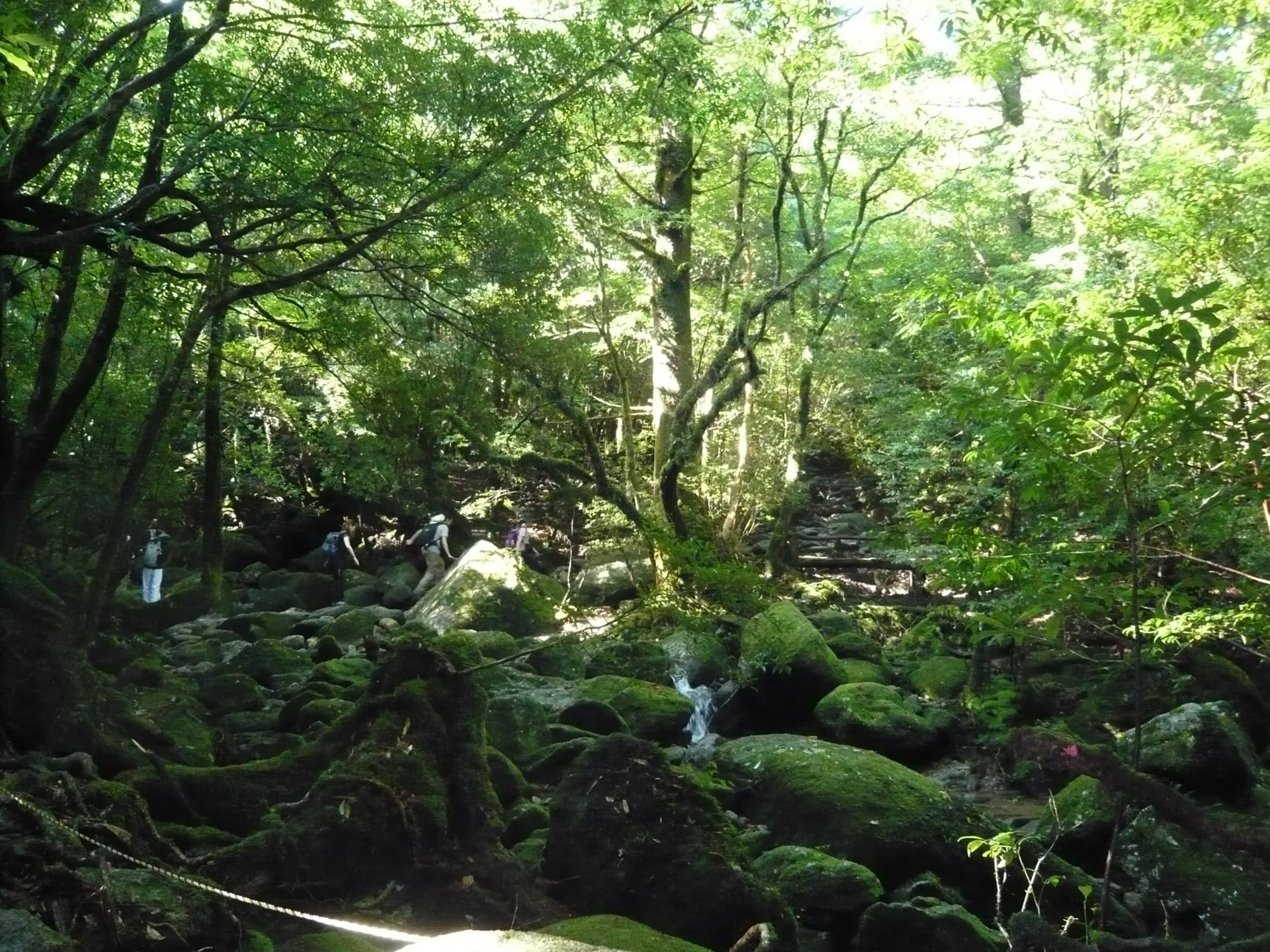 Yakushima Island (屋久島) is an island located near Kagoshima prefecture. Because of its location, being south of most of Japan and remote, it has a unique beauty that can't be seen elsewhere in the country.
Although there are people living on the island and you will see numerous visitors, the nature here is well preserved. The sunlight shining threw the trees, illuminating the moss-covered rocks creating scenery that will remind you of the Ghibli film "Princess Mononoke", which by the way, was inspired by this island.
9. Nachi Fall/Kumano Kodo (Wakayama)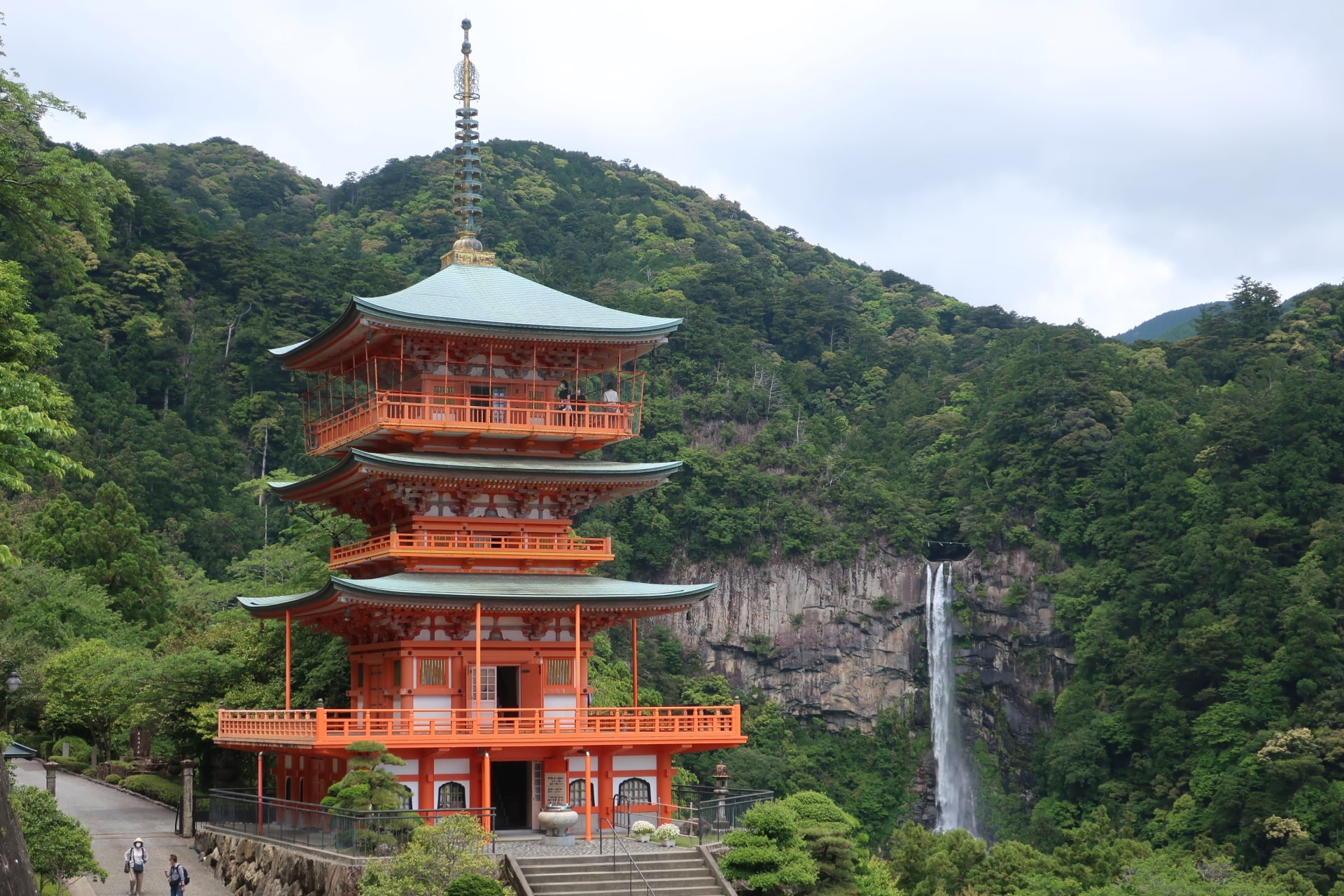 Nachi Fall (那智の滝) is a waterfall located in Nachikatsuura, Wakayama Prefecture. This waterfall has the longest fall out of any waterfall in Japan (133m) and is part of the UNESCO World Heritage site of "Sacred Sites and Pilgrimage Routes in the Kii Mountain Range", which also includes the ancient pilgrimage routes, Kumano Kodo (熊野古道).
These pilgrimage routes are well visited by people from across the world. The scenic waterfall is also accompanied by the stunning three-story Pagoda of Seigantoji temple (青岸渡寺).
10. Shibuya Crossing (Tokyo)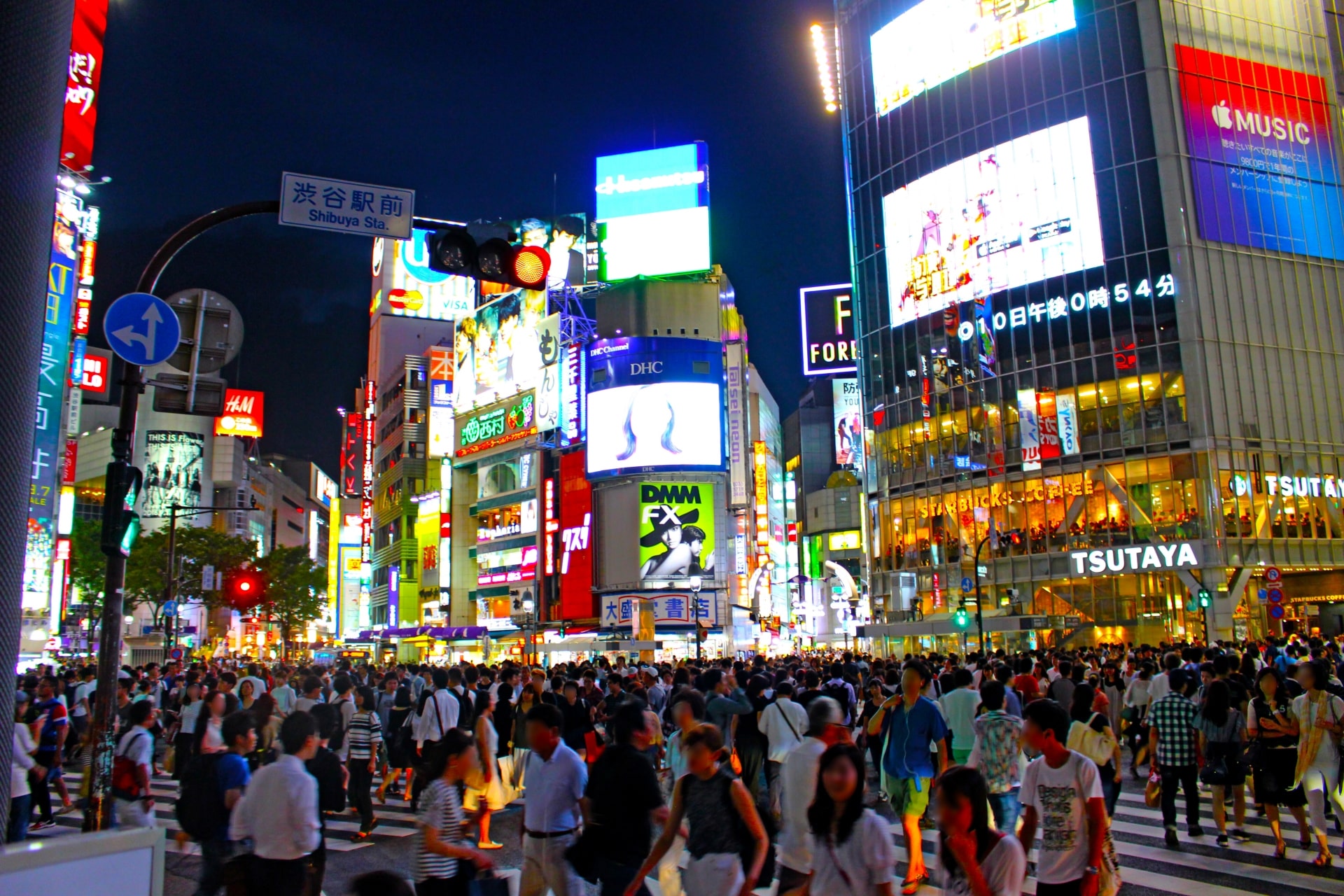 Shibuya Crossing (渋谷スクランブル交差点) is another very popular spot for foreign visitors, especially younger visitors. As you may already know, Shibuya is the epicenter of young culture in Tokyo. This is evident by just seeing how crowded this crossing gets.
The crossing is located just outside of Shibuya train station, and it is estimated that on average, approximately 1,000 people cross this street during each blue light. This makes it one of the busiest crossings in the world.
Being on the ground-level, and experiencing the crowd is one way to enjoy this chaotic scene. But there are also places where you can see the busy streets from up high. You can check out these spots in the following article by clicking the link down bellow.
▶6 Best Shibuya Crossing Photo Spots
11. Unkai Terrace (Hokkaido)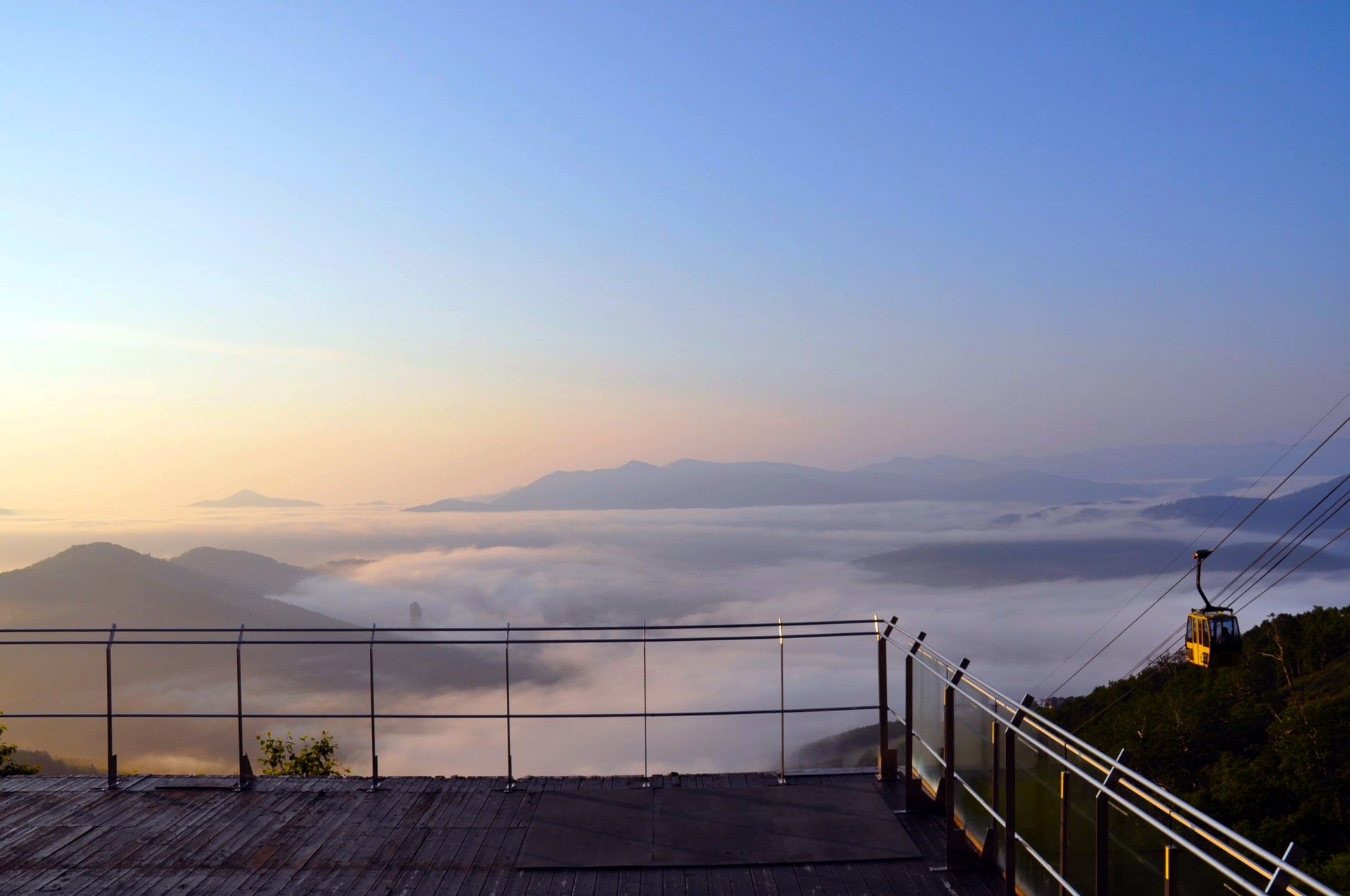 Unkai Terrace (雲海テラス) is a terrace located in Hokkaido where you can see down at the clouds. These clouds accumulated are called Unkai (雲海) which means "sea of clouds". This place is situated in the mountains of Hidaka and Tokachi which are located at an altitude of 1,088 meters from sea level, making it possible to watch the spectacular view.
Although it is only open from mid-May to the end of October, there are many ways you can enjoy the scenery. You can ride the gondola, there is also the "cloud walk" which is a bridge that hangs over the sea of clouds.
12. Kinkakuji Temple (Kyoto)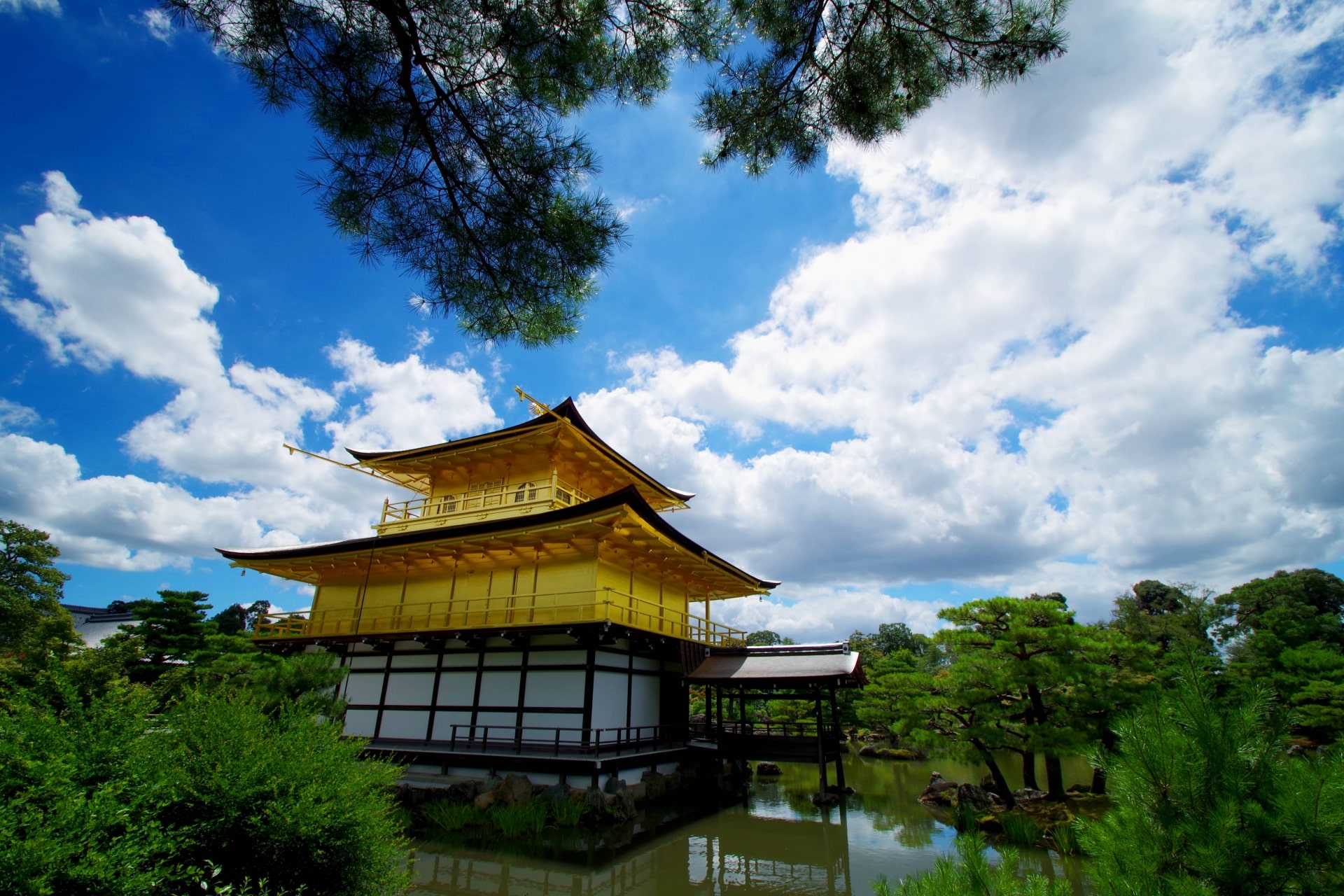 Kinkakuji Temple (金閣寺) is yet another popular place among foreign visitors. Also known as the "Temple of the Golden Pavilion", this Zen Buddhist temple was built in 1397, and it is gloriously golden on the outside. However, this place is not only popular because of its aesthetic beauty, but also because of its historical significance.
The temple is one of 17 locations of the Historic Monuments of Ancient Kyoto which are designated as World Heritage Sites.
13. Miyajima Island (Hiroshima)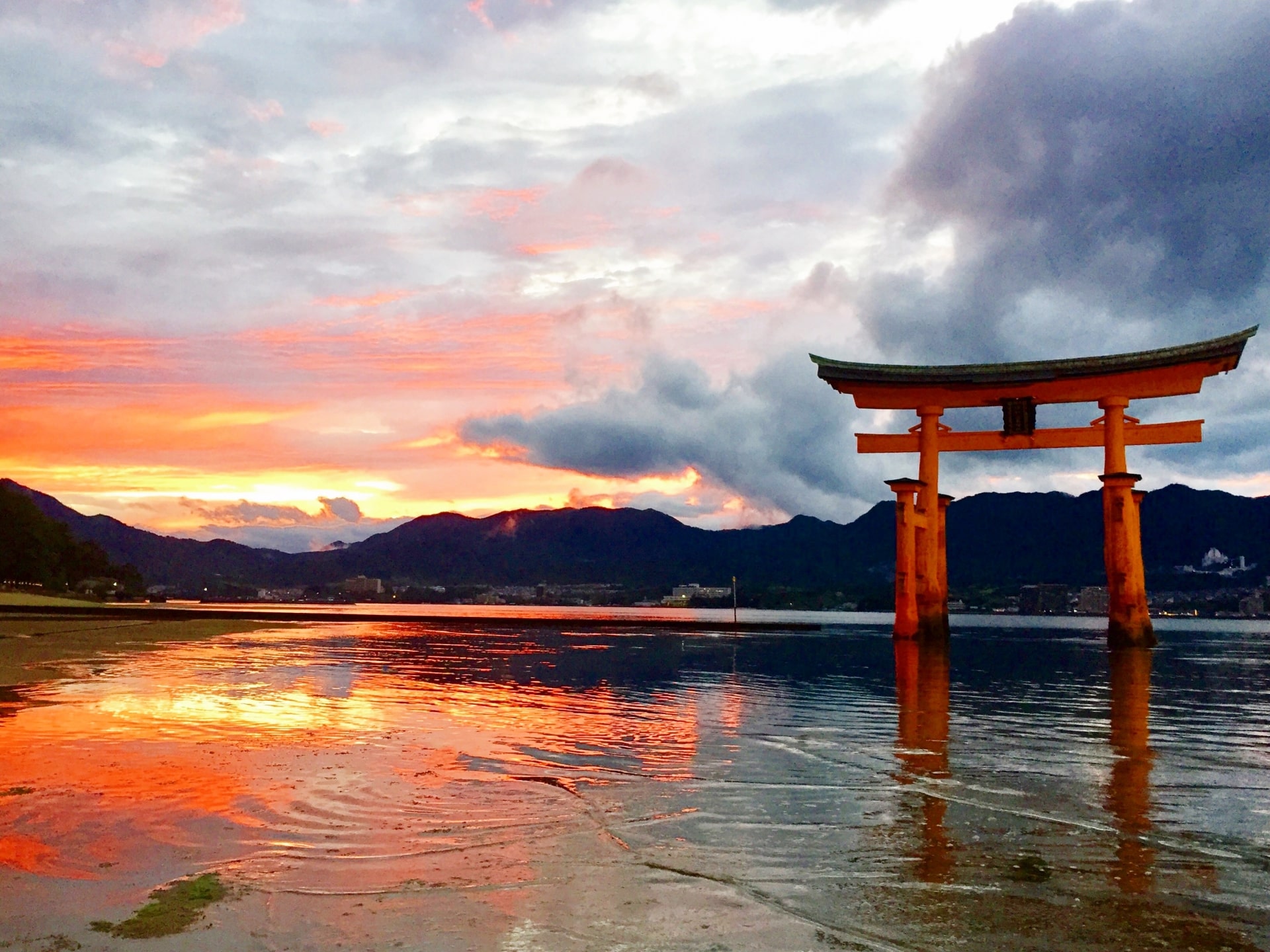 Miyajima Island (宮島) is an island just out the shore of Hiroshima city, Hiroshima prefecture. This island is particularly popular for two reasons.
One is the stunning Itsukushima Shrine (厳島神社) which is a Shinto Shrine mostly known for its impressive floating red torii gate. The shrine complex is listed as a UNESCO World Heritage Site and is also a Japanese national treasure.
The second reason for being popular is for its deer. Approximately 500 wild Japanese deers can be seen all around the island. These are considered to be messengers of the gods.
14. Shirogane Blue Pond (Hokkaido)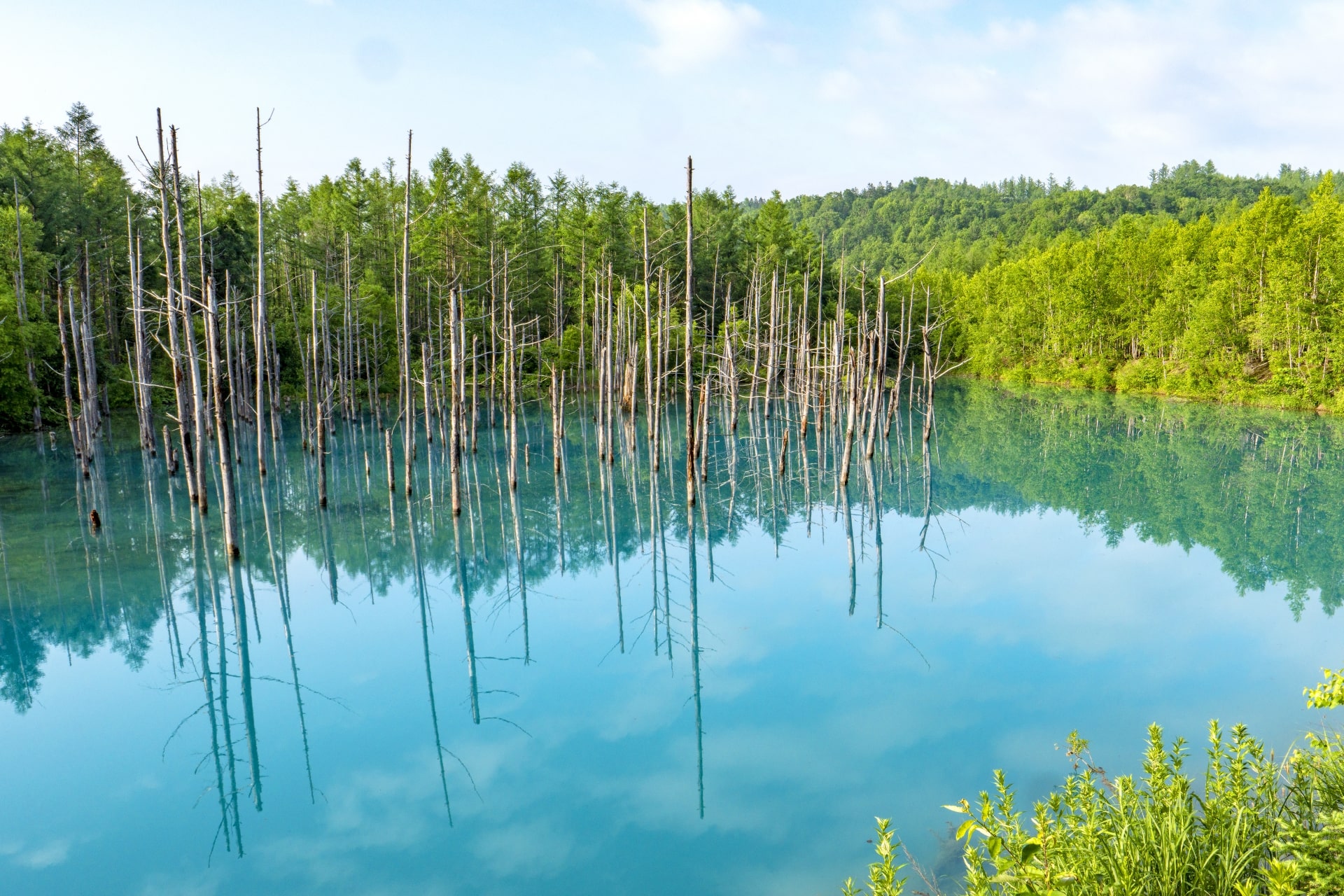 Next on this list is Shirogane Blue Pond (白金青い池) which is located on the outskirt of Biei town (美瑛町). Just as the name implies, it is a pond that has a beautiful blue color to it that has become popular ever since the image of this pond was used as one of the default wallpaper images for the iPhone.
The peculiar chemical composition of the springs that are connected to this pond creates this beautiful color. It has very different appearances depending on the season you come visit.
15. Kamikochi (Nagano)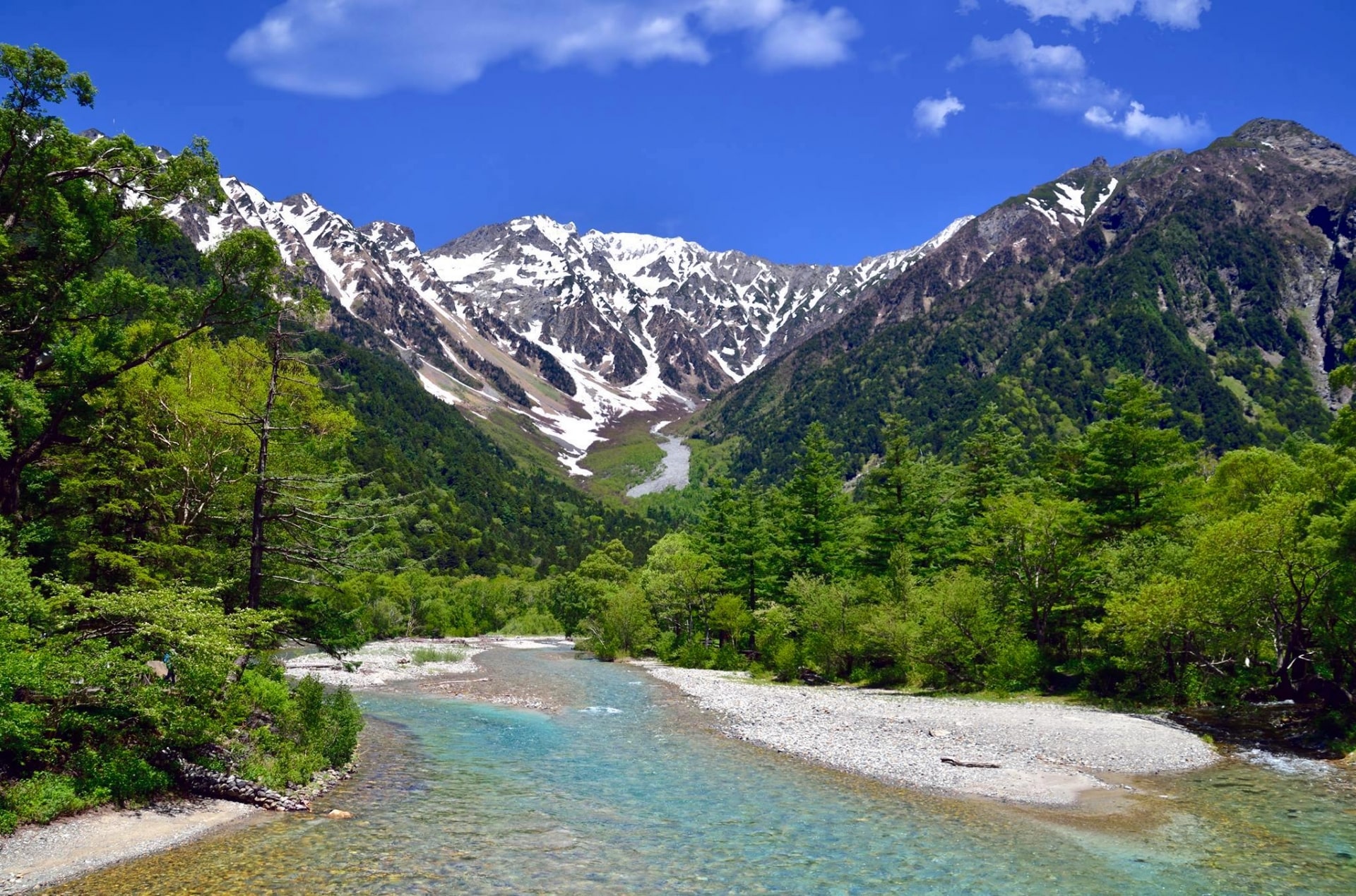 And lastly, we have Kamikochi (上高地) which is a popular mountain resort in the Northern Japan Alps in Nagano Prefecture. It is one of the most popular spots for hiking in Japan during summer where visitors can enjoy the fresh and cool breeze with the scenic views.
The spectacular scenery of the tall snowy mountains, green forests, and crystal clear rivers make it look as if it were another country. So much so that sometimes it is referred to as "The Yosemite Valley of Japan".
---
I hope you enjoyed this list of beautiful places in Japan. If you love sunrises and sunsets, here are two other lists that may interest you!
▶10 Best Sunrise Spots in Japan
▶15 Best Sunset Spots in Japan
Also, If you would like to know more about beautiful sceneries in Japan, make sure to check out the following articles as well!
▽Related Articles▽
▼Editor's Picks▼
---