Unkai Terrace in Hokkaido: Where to Watch the Sea of Clouds in Japan
See the Sea of Clouds at the Unkai Terrace in Tomamu Resort, Hokkaido, Japan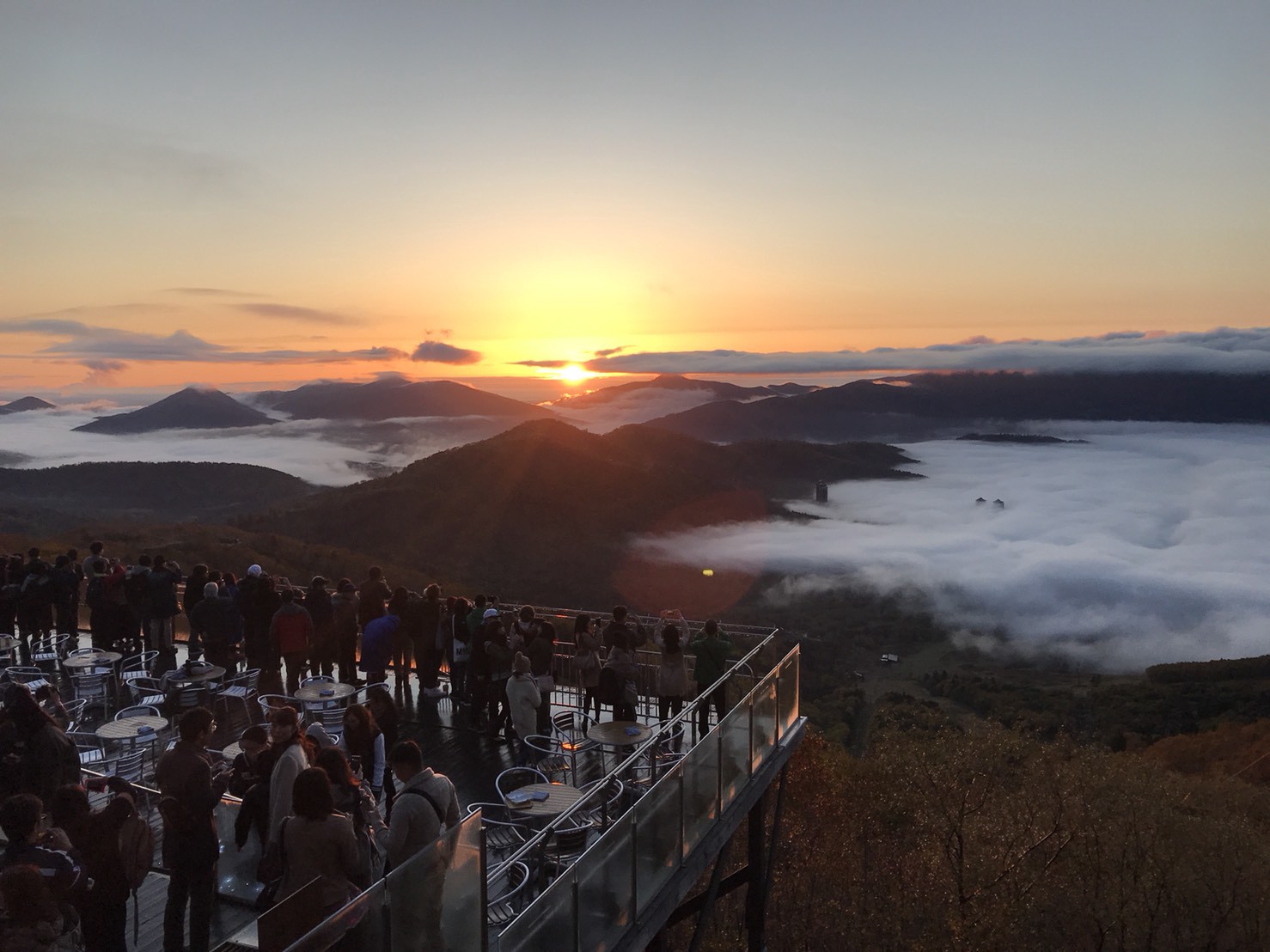 Have you ever heard of sea of clouds (called Unkai "雲海" in Japanese) ? A sea of clouds is an overcast layers of clouds which is the effect by trade winds. In short, clouds and fog which are moving from across wide area, mainly on mountains. The natural phenomenon is rarely seen scenery because you only can see when the weather conditions are perfect.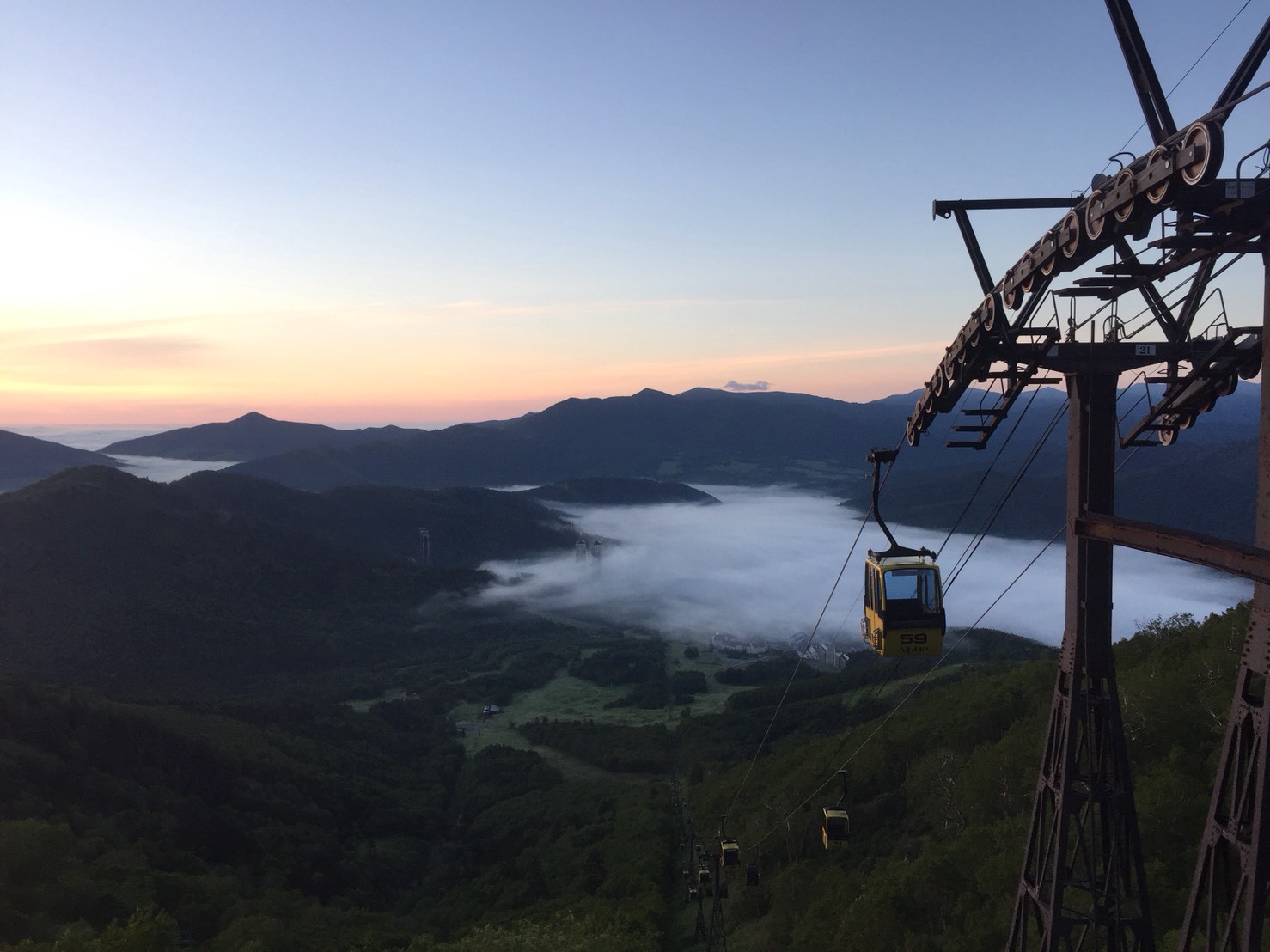 In northern of Japan, there is a really fantastic spot to see the sea of clouds. Unkai Terrace is situated at the mountains of Hidaka and Tokachi which located at an altitude of 1,088 meters from sea level, in Hokkaido. Not only Japanese but also foreign visitors come to the area during the peak season to enjoy the natural beauty and fantastic phenomenon that is unique to Hokkaido!
Moreover, there is a cloud walk which was newly built in September 2015. When you are on the deck, you can see a stunning beautiful sea of clouds and it makes you feel as you are walking on the real clouds.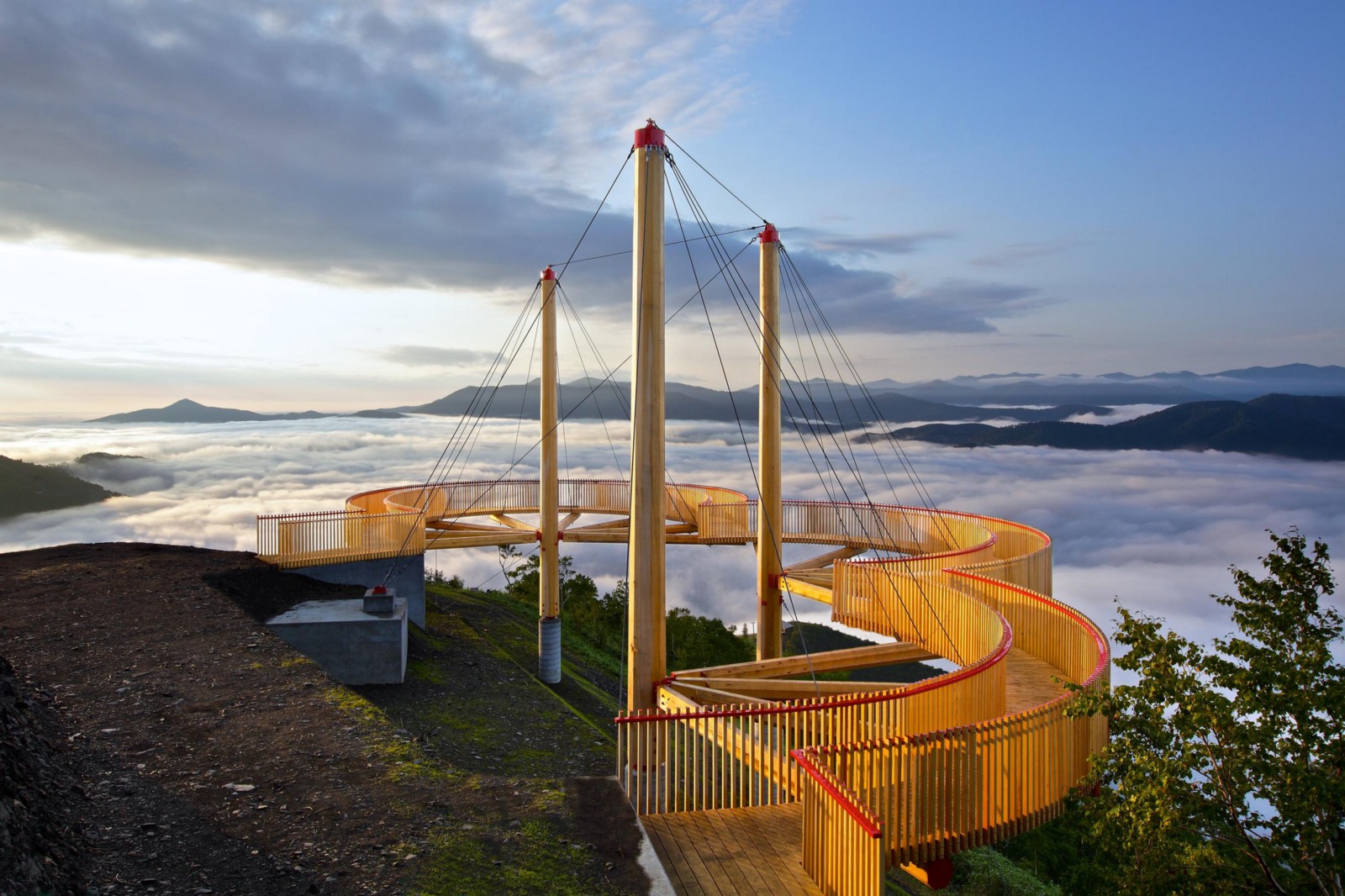 However, Unkai terrace is only open from mid-May to the end of October. During the period, you can ride on the gondola which run from around 4:30 A.M. to 7:00 A.M. about 13 minute to access Unkai terrace on the nearby mountaintop. But if you don't wanna wake up in early morning to ride on the gondola, there is a hotel where located at the mountain. So, you can have breakfast while enjoying magnificent scenic views 🙂
Unkai Terrace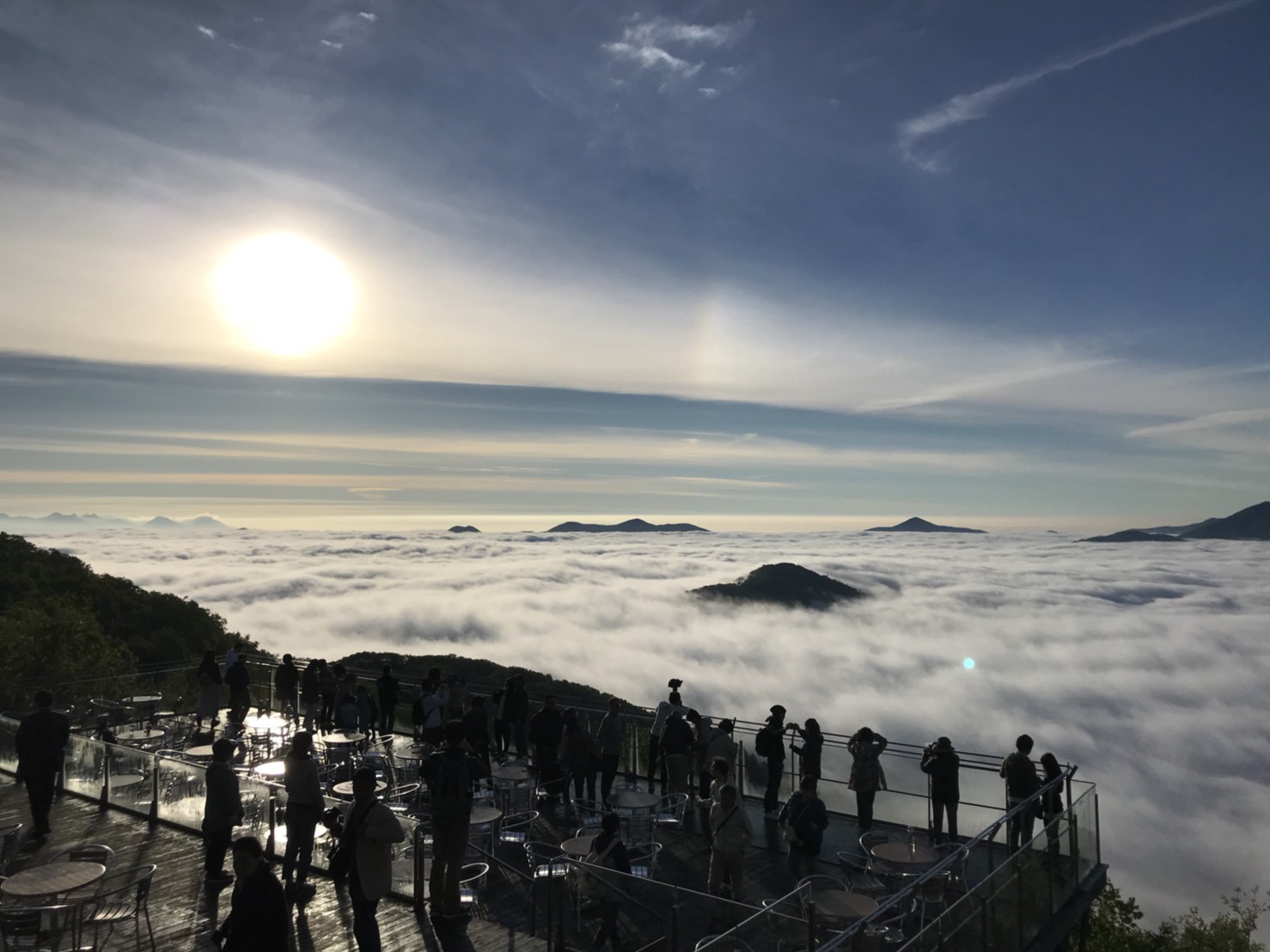 Address: Tomamu, Azanaka, Shimukappu-mura, Yuhutsu-gun, Hokkaido
Telephone : +81–167–58–1111 (Hoshino Resorts Tomamu)
Operation Hours :
[May 12 — May 31] 5:00–7:00 (Last ride up)
[Jun 1 — Aug 31] 5:00–8:00 (Last ride up)
[Sep 1 — Sep 24] 4:30–8:00 (Last ride up)
[Sep 25 — Oct 15] 5:00–7:00 (Last ride up)
Open Period : from May 12 to Oct 15, 2018
Fee: Adult (13 years old and over) 1,900 yen / 7~12 years old 1,200 yen / Preschool children and younger Free / Pets (Dogs) 500 yen
Official Website: https://www.snowtomamu.jp/summer/en/
If you are planning to visit Hokkaido in winter, we highly recommend you to stay in Tomamu as they open the Ice Village with ice and snow activities only during winter!
↓↓↓For more articles about Japan, check these links!! ↓↓↓
▽Related Articles▽
▼Editor's Picks▼

---