Japan Road Trip: 10 Scenic Driving Roads in Japan
Most Beautiful Driving Roads for Road Trip in Japan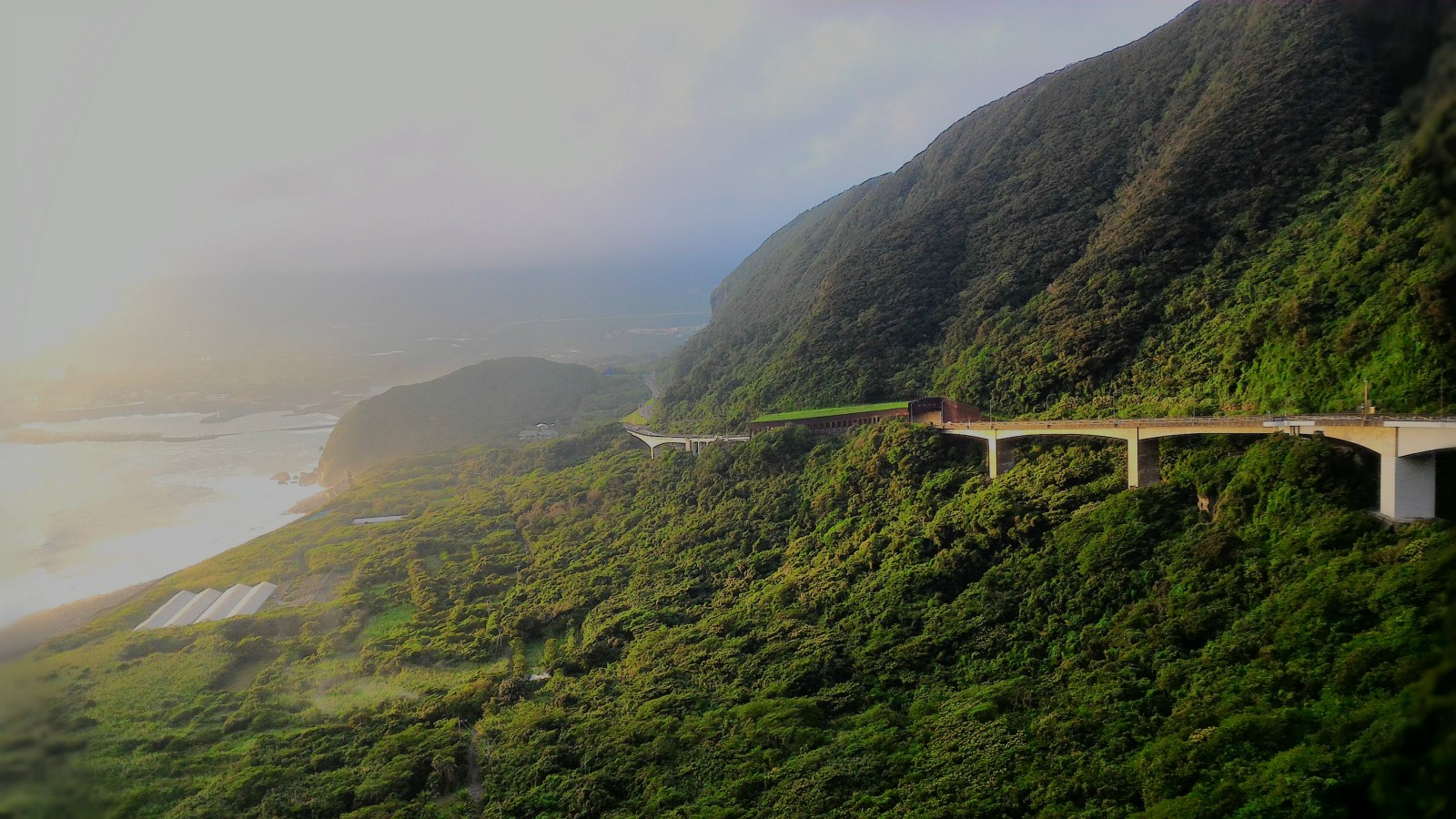 Road trip in Japan is simply awesome. Japan has amazing scenic spots and driving roads across the country, and some of them are difficult to reach by public transport especially outside of cities, and recommended to access by car. Road trip allows you to go wherever and whenever you like and this can make your trip much more smooth and exciting. Driving in Japan is much easier than you think. Let me introduce you some of most amazing scenic driving roads in Japan which I've been and for sure you will be wanting to do a road trip in Japan after reading this!! 🙂
>> Book your rental car in Japan with the cheapest rate!! (English Website)<<
1. Roller Coaster Road, in Furano, Hokkaido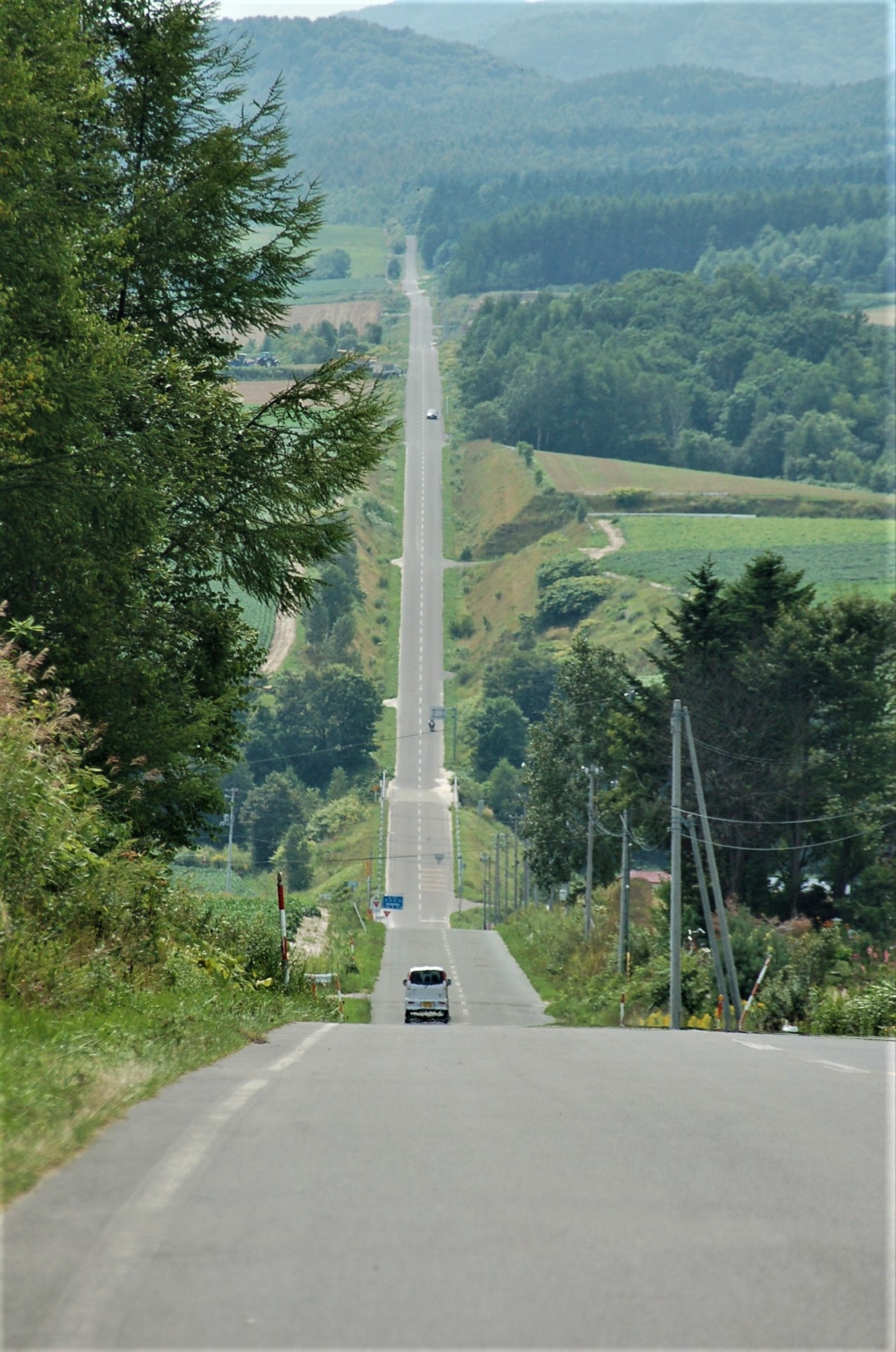 Hokkaido is arguably the best place for road trip in Japan and has lots of scenic driving routes with their tremendous field to enjoy driving with panoramic views. The "Roller Coaster Road (ローラーコースターロード)" is located in a center of the land, Furano city. The 2.5 km straight road has repeated up and down slopes which make you feel like riding on a roller coaster.
2. Patchwork Road in Biei, Hokkaido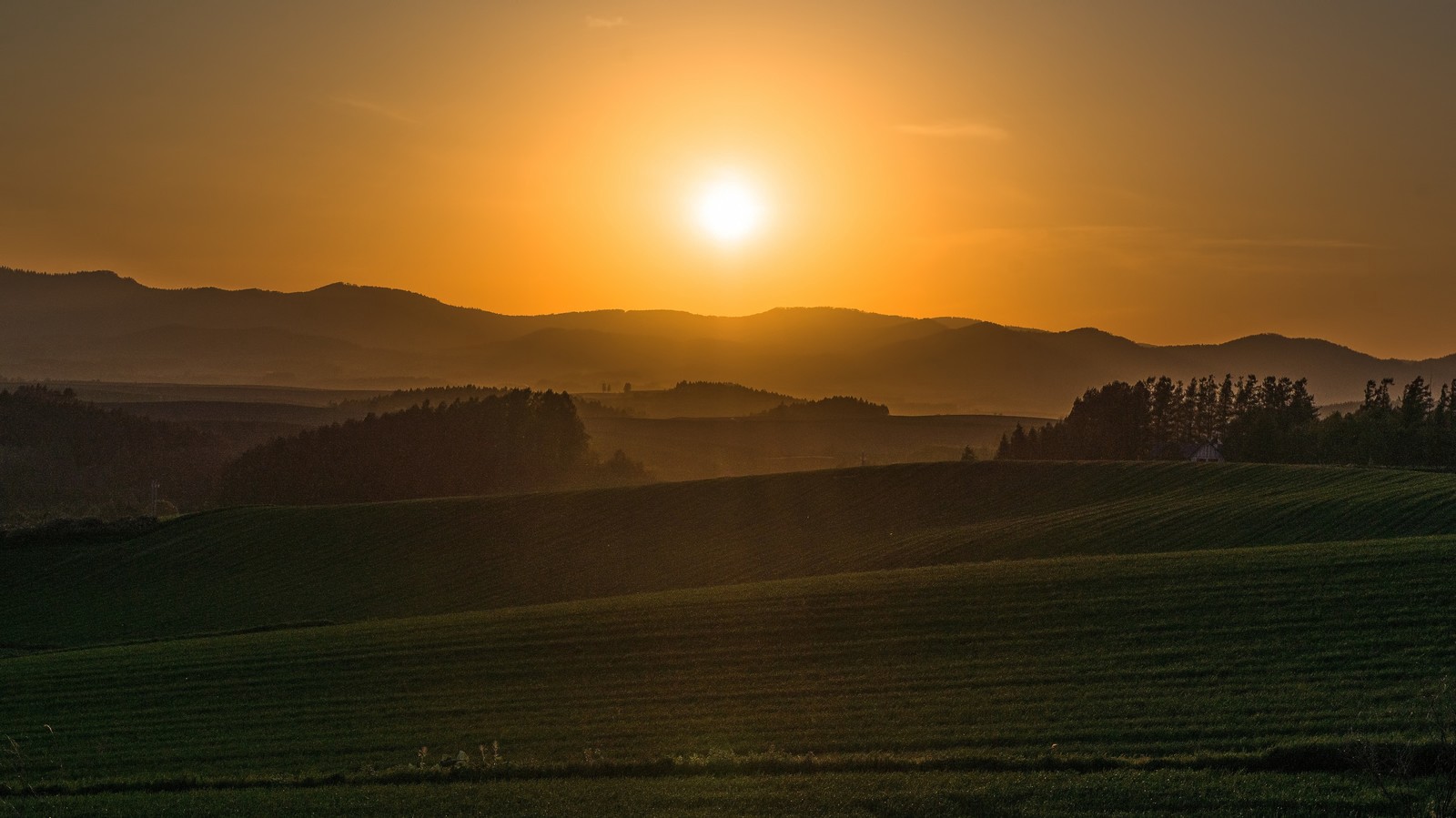 Patchwork Road (パッチワークロード) allows you to drive through the tremendous crop field and hills of Hokkaido. Biei is a small town located in a center of Hokkaido, and numbers of commercial advertises were shoot at many locations here. Biei's scenery attracts thousands of tourist every year. Best time to visit is summer time.
3. Bandai-Azuma Skyline in Fukushima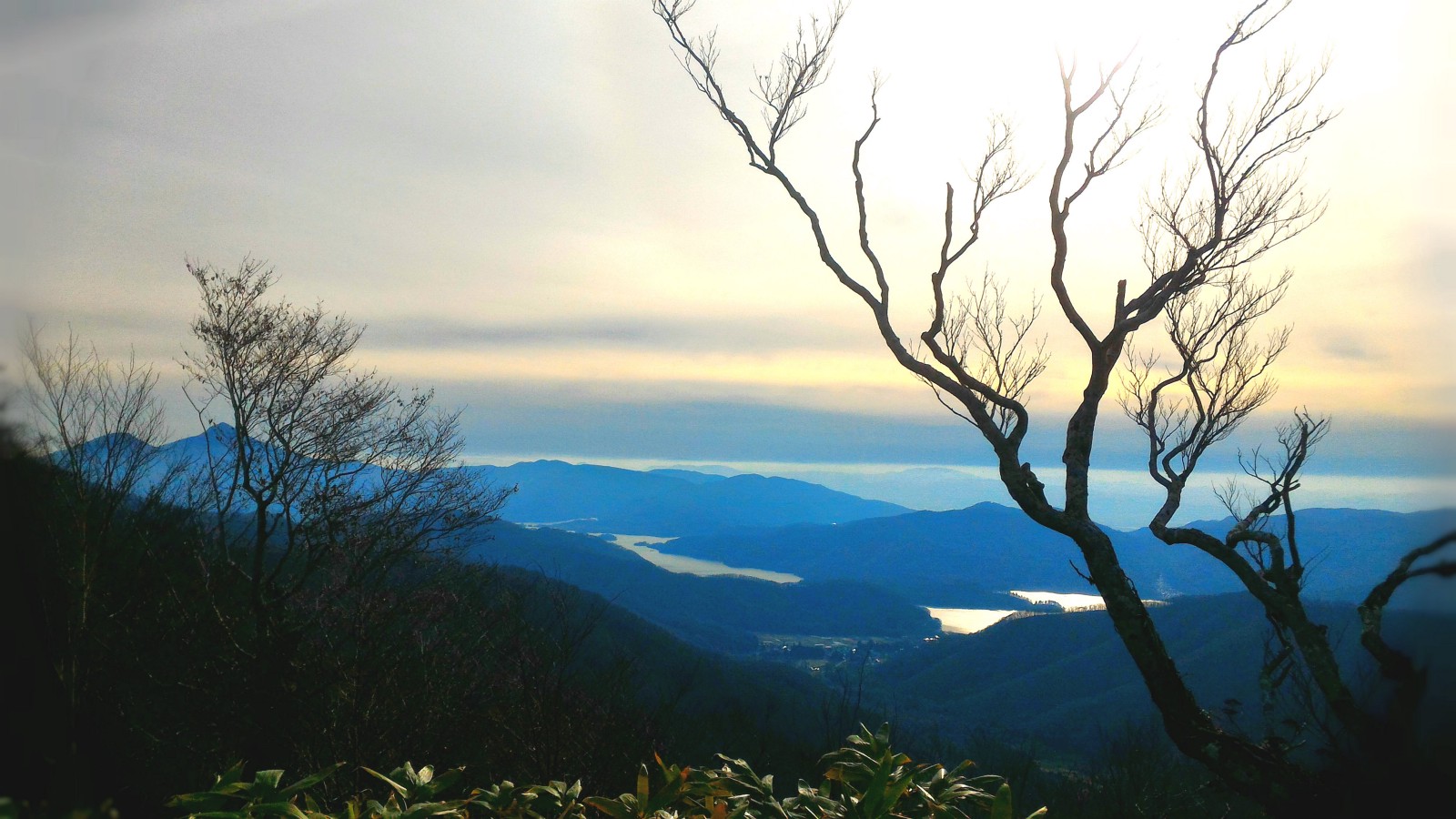 Average altitude of 1,350 meters. Drive with the panoramic view of the volcanic mountain, Azuma which is located at the boarder of Fukushima and Yamagata prefecture. The scenery at Bandai-Azuma Skyline (磐梯吾妻スカイライン) is spectacular especially early autumn with foliage.
4. Izu Skyline in Shizuoka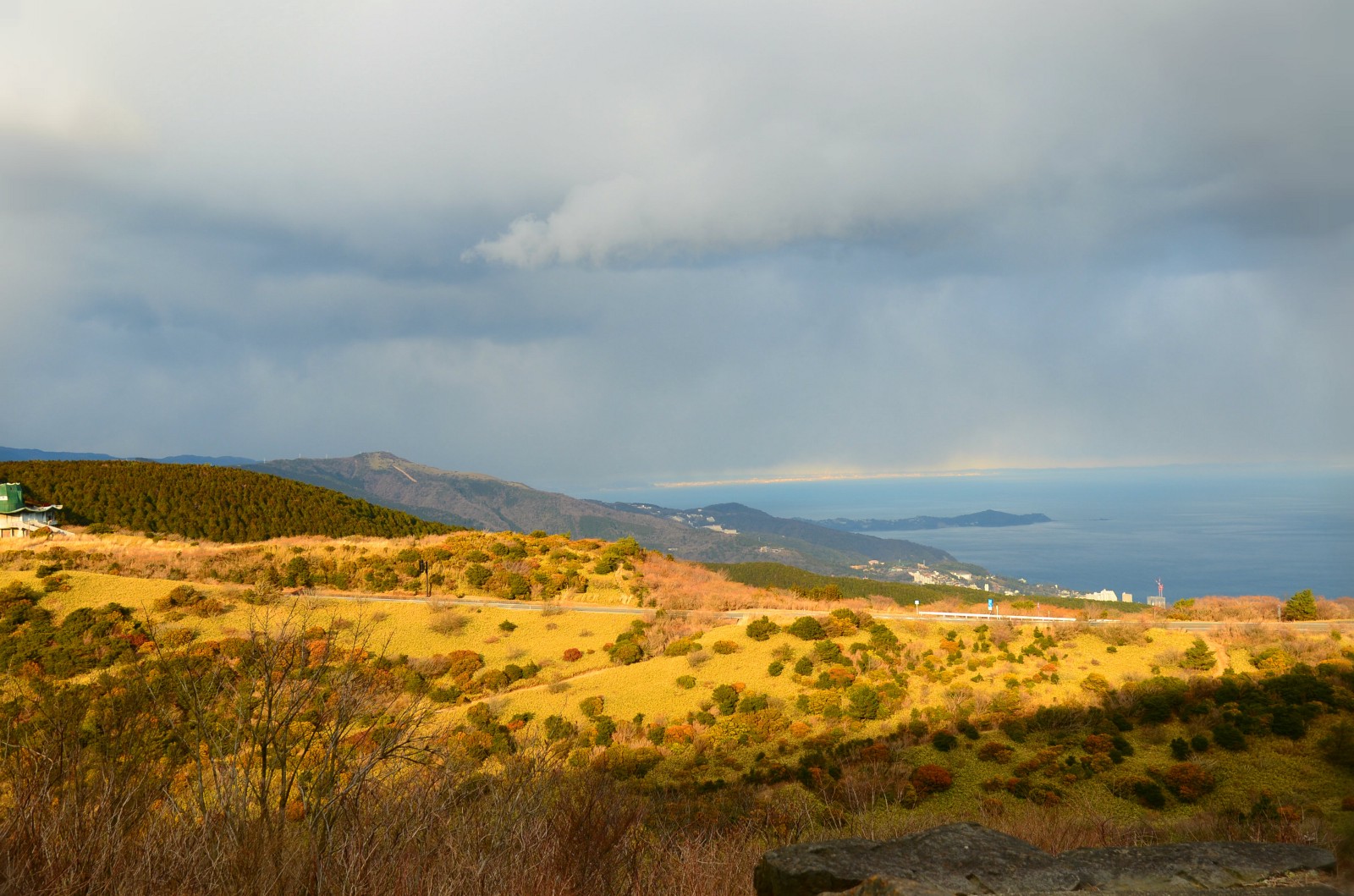 Izu Peninsula in Shizuoka is a nature treasure. A 40.6 km long toll road "Izu Skyline (伊豆スカイライン)" is situated in eastern Izu peninsula which runs from south to north with a magnificent view of Mt Fuji, the highlands, the mountain and the beautiful coast line of Sagami Bay.
5. Venus Line in Nagano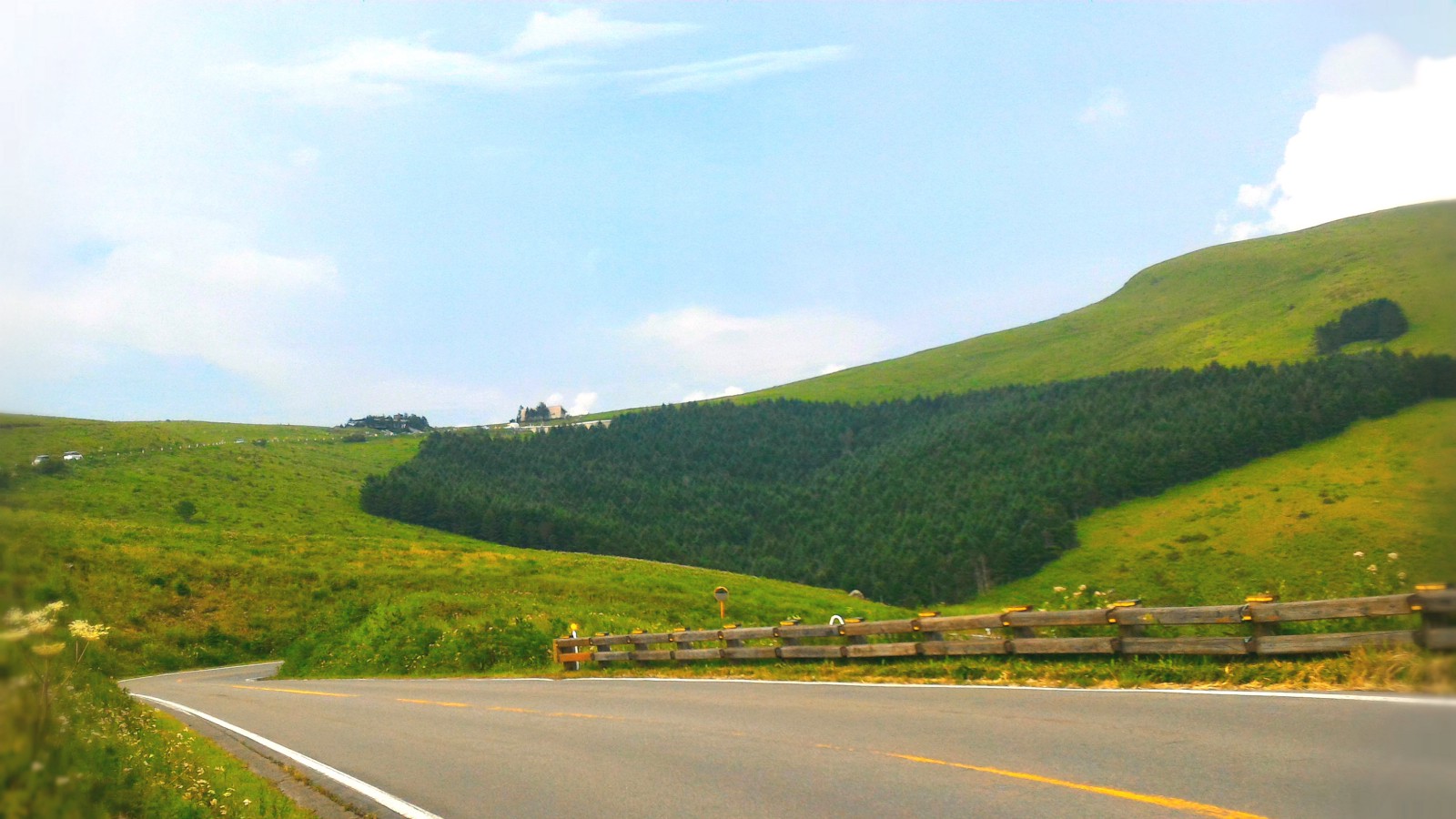 Scenic drive through the great highlands in Nagano Prefecture. The 70 km long road "Venus Line (ヴィーナスライン)" connecting Chino and the Utsukushi Ga Hara is a perfect place for road trip during summer with cool fresh breeze.
6. Chirihama Nagisa Driveway in Ishikawa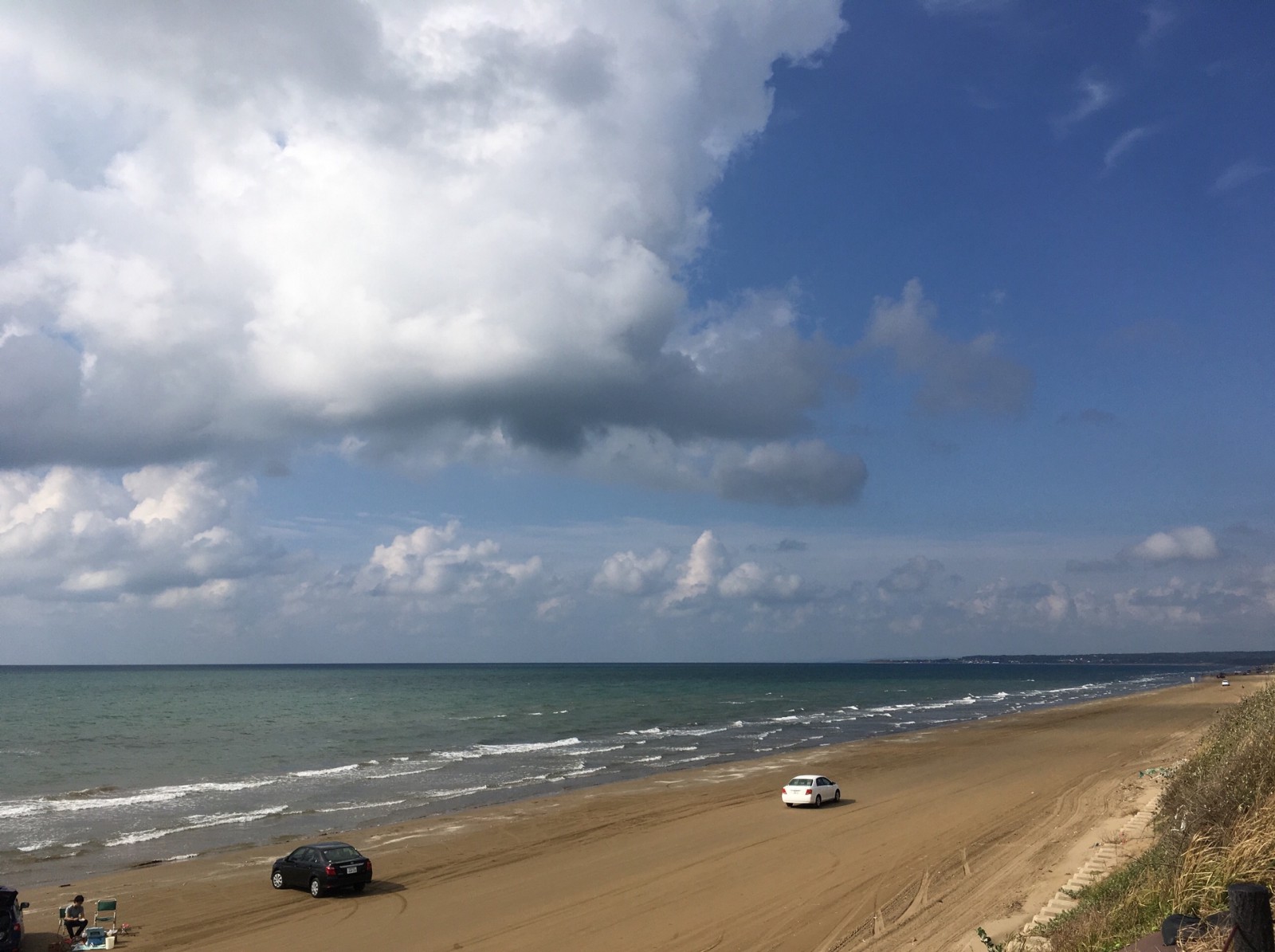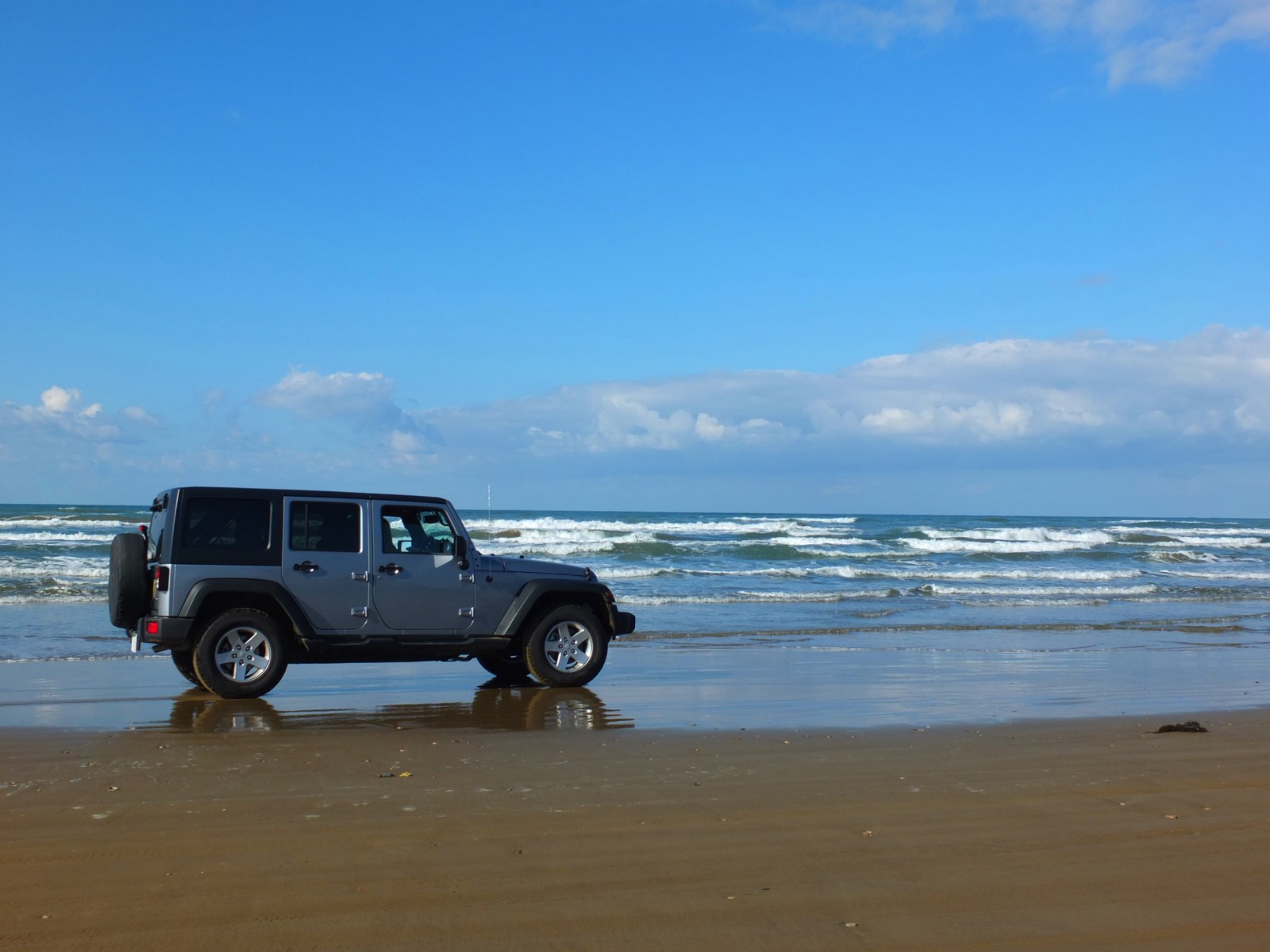 Have you imagined driving on the beach?? Chirihama Nagisa Driveway (千里浜なぎさドライブウェイ) is the only beach allowed to drive vehicles in Japan. (apparently there are only 3 public drive ways on the beach in the world!!) The 8km long road is one of the most appealing tourists destinations in Japan.
7. Metasequoia Tree Road in Shiga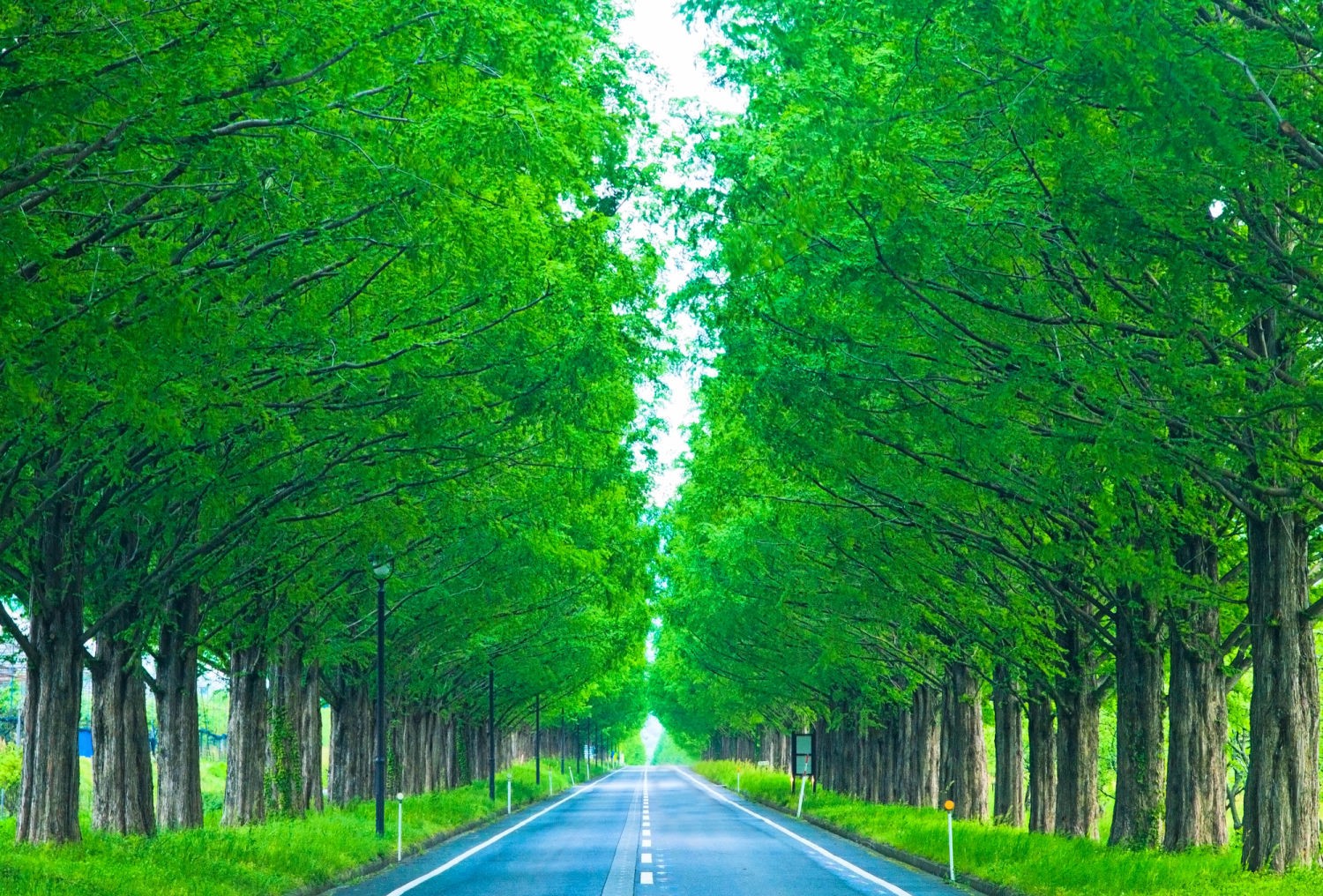 Over 500 sequoia trees are lined along the 2.4 km straight road and each of them are over 35 m tall. In spring and summer, the view of fresh green sequoias can be enjoyed and if you wish to see lines of golden sequoias, visit there in autumn and winter.
8. Shikoku Karst in Ehime & Kochi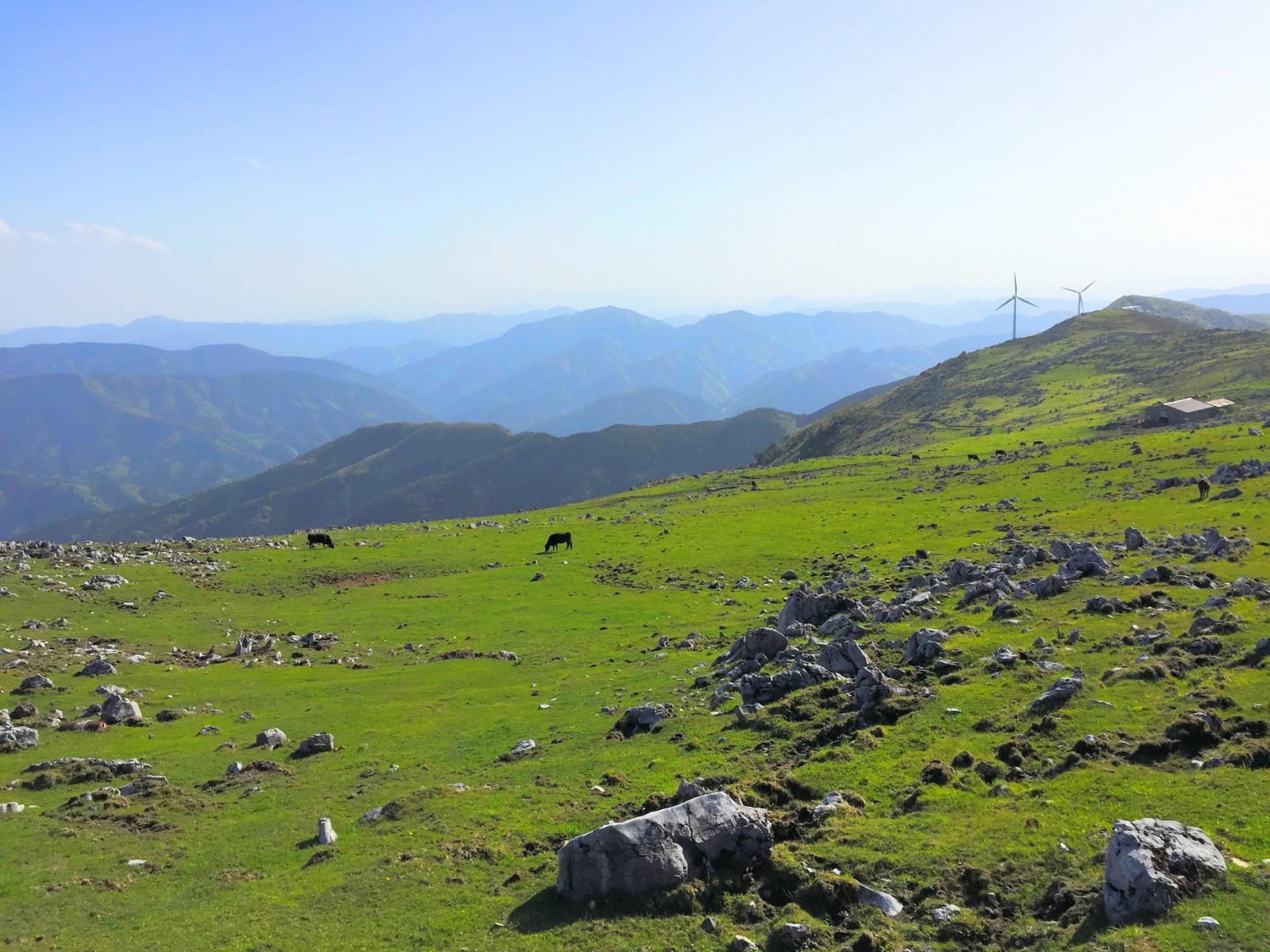 The biggest Karst in Japan is located in Shikoku region across Ehime and Kochi prefectures. The Shikoku Karst (四国カルスト) 's driving road is located at 1,200~1,400 m altitude with 25 km long. The scenic view of mountain ranges, grass field and grazing cattle is just breathtaking.
9. Tsunoshima Bridge in Yamaguchi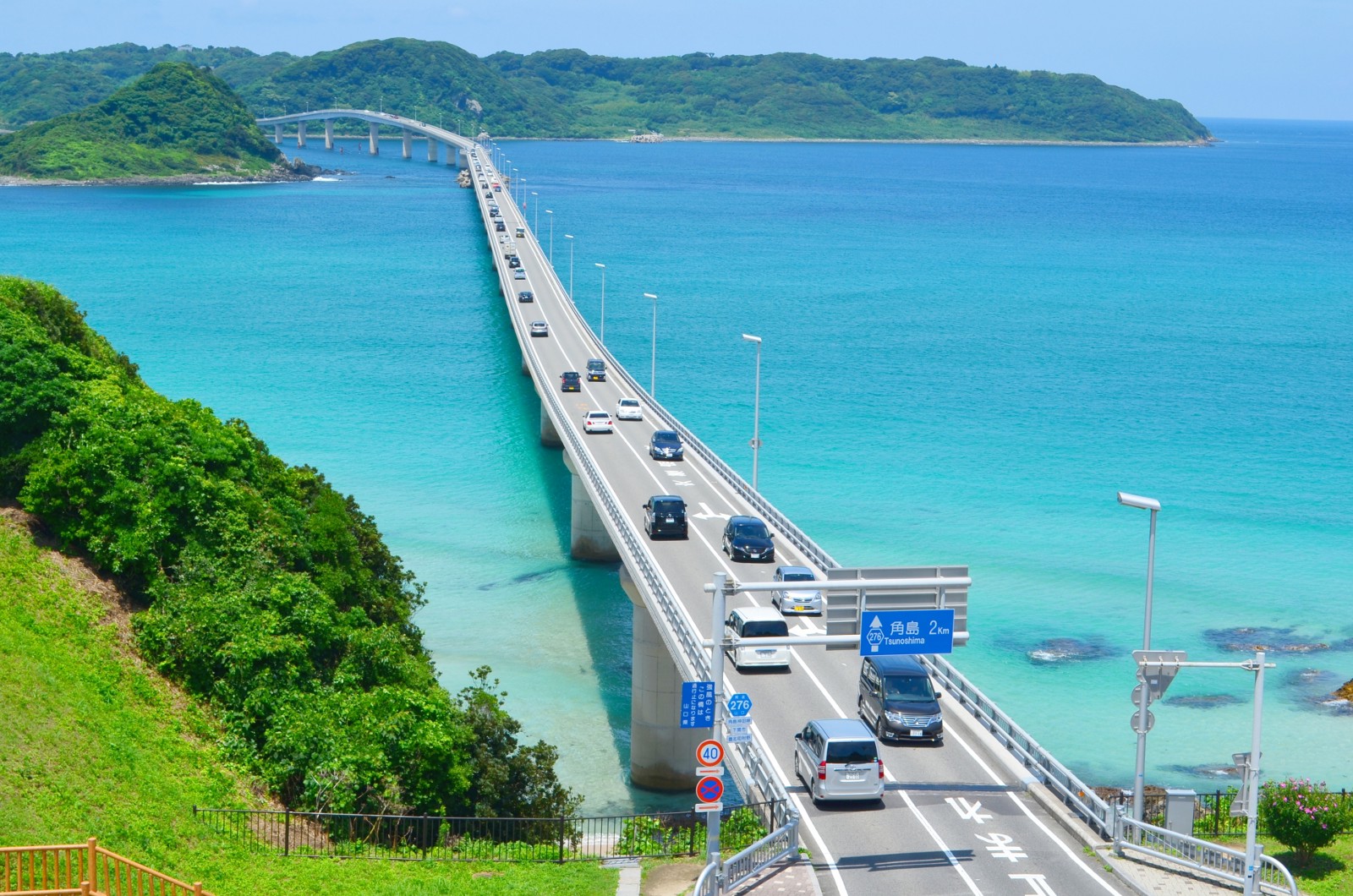 One of the best scenic views in Japan. Tsunoshima Bridge (角島大橋) connects the mainland and a small remote island in Yamaguchi Prefecture. Crossing this 1,780 m long bridge is like driving on top of ocean. Once you reach the island, enjoy their beautiful beaches with clear blue water and white sand.
10. Aso in Kumamoto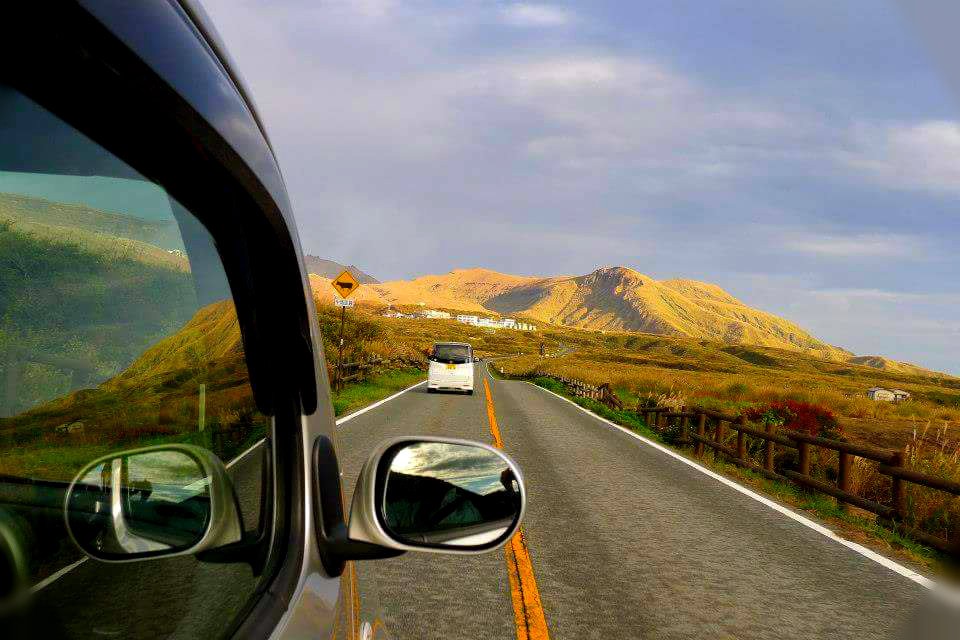 Drive with the super scenic view of volcanic mountains with a world largest caldera and green grass fields. Aso (阿蘇) is actually my favourite on this list as it's very unique and untouched. Although the area is partially closed due to its volcanic activity and the damage from earthquake, the dynamic view of the great nature of Aso can be enjoyed all year round.
>> Book your rental car in Japan with the cheapest rate!! (English Website)<<
Hope you've enjoyed my review of Japanese scenic driving roads! For more information about Japan, check these articles below!!
▽Related Articles▽
▼Editor's Picks▼
---