6 Best Shibuya Crossing Photo Spots
Shibuya Crossing Viewing and Photography Guide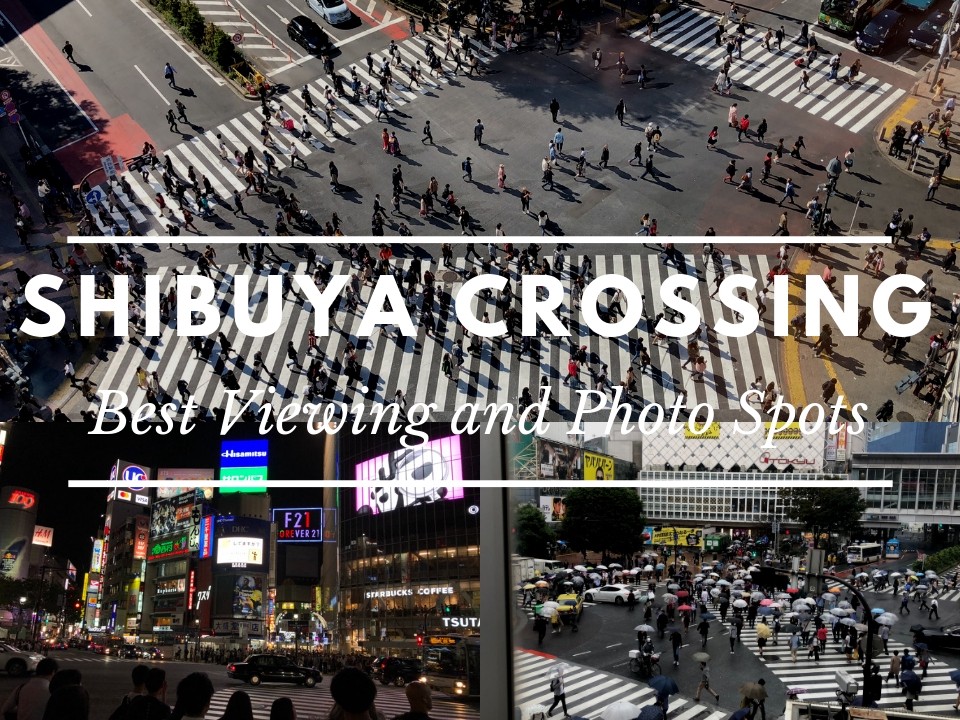 If you make a plan to travel in Tokyo, you will visit one of the most popular tourist towns, Shibuya. And, Shibuya Crossing, the must-visit spot in Shibuya, is one of the most popular and famous photo spots among foreign visitors. The crossing has appeared in several famous movies in past including Lost in Translation and The Fast and the Furious: Tokyo Drift.
Shibuya Crossing offers amazing views of 3,000 people passing each other at the same time, and many tourists photograph them. Where can we capture the best view of Shibuya Crossing?
Today, I'd like to introduce 6 best photo spots for Shibuya Crossing including popular places and less-known ones.
1. Mag's Park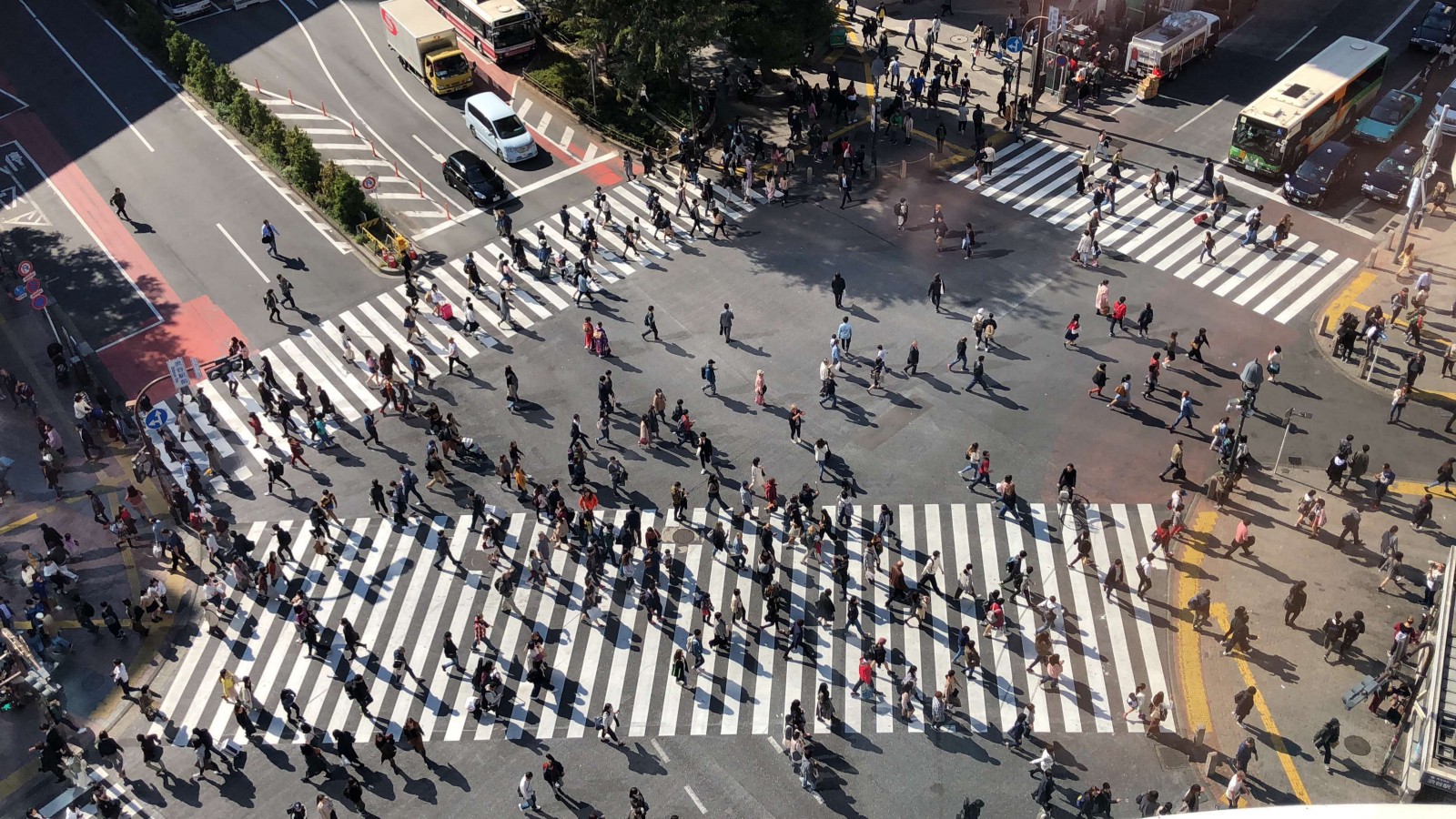 Mag's Park, which just opened in 2018, is a new vantage point to photograph Shibuya Crossing from a high point. The photo spot is located on the roof terrace of the shopping complex building MAGNET by Shibuya 109. It needs an admission fee (check here for the price) to monopolize the amazing views of Shibuya Crossing.
▽Here are the building of MAGNET by Shibuya 109 and the guide to how to get to Mag's Park since it is a little confusing to find its entrance. ▽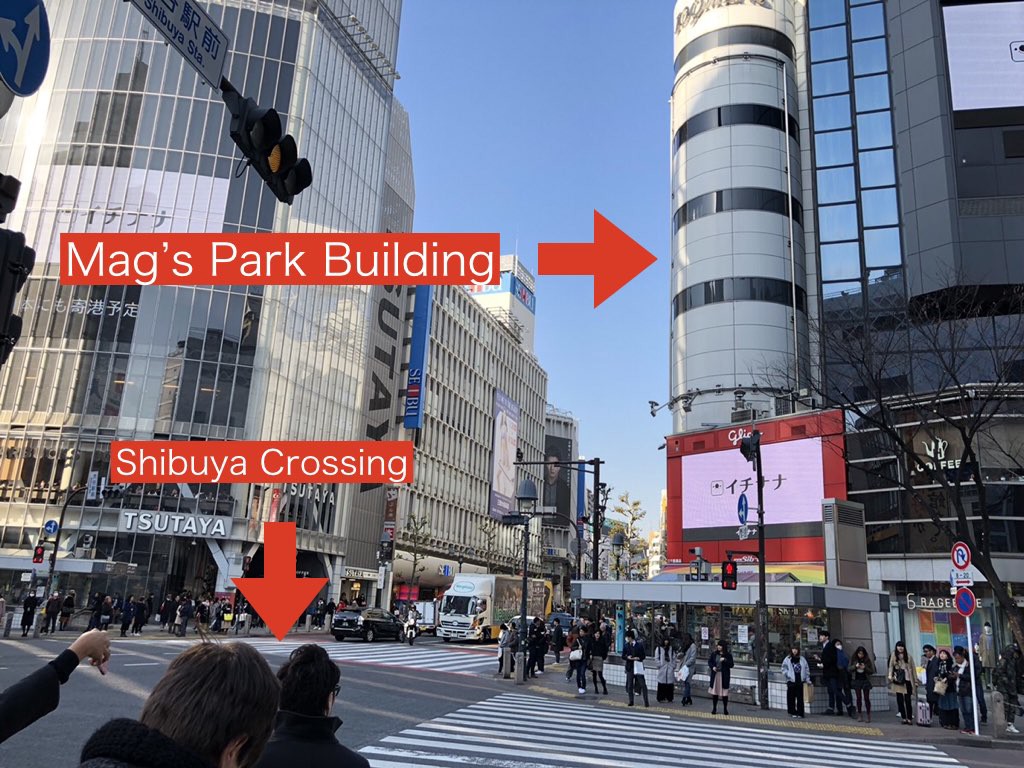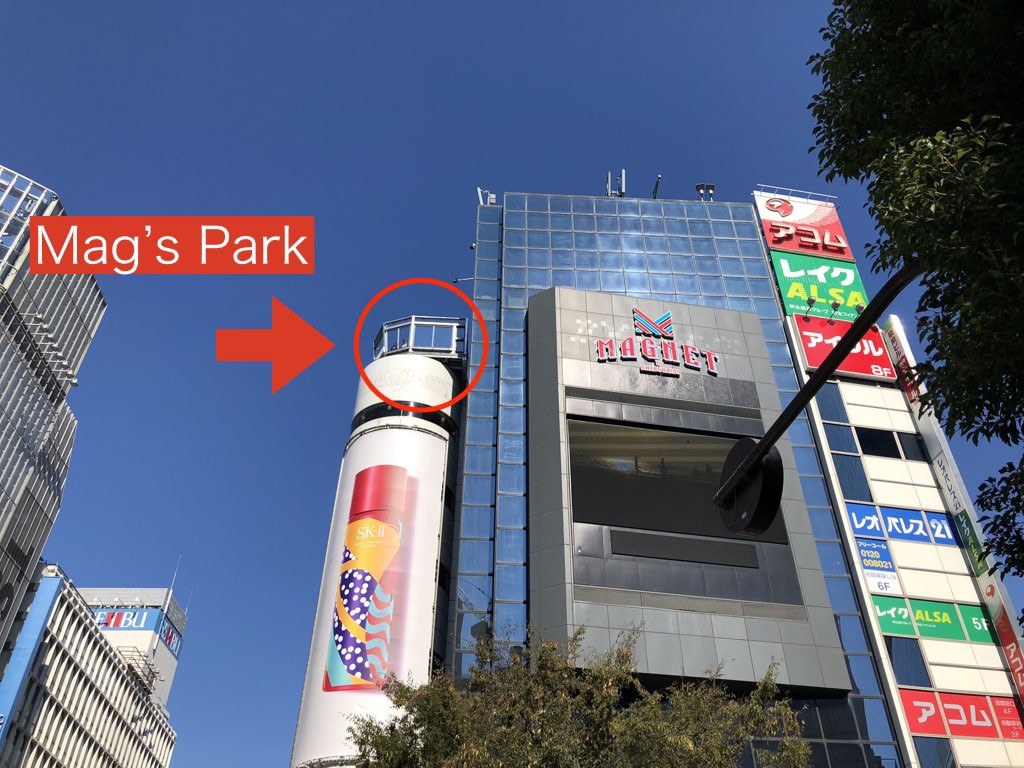 ▼1. Take an escalator to the top floor and go to the right after getting off the escalator.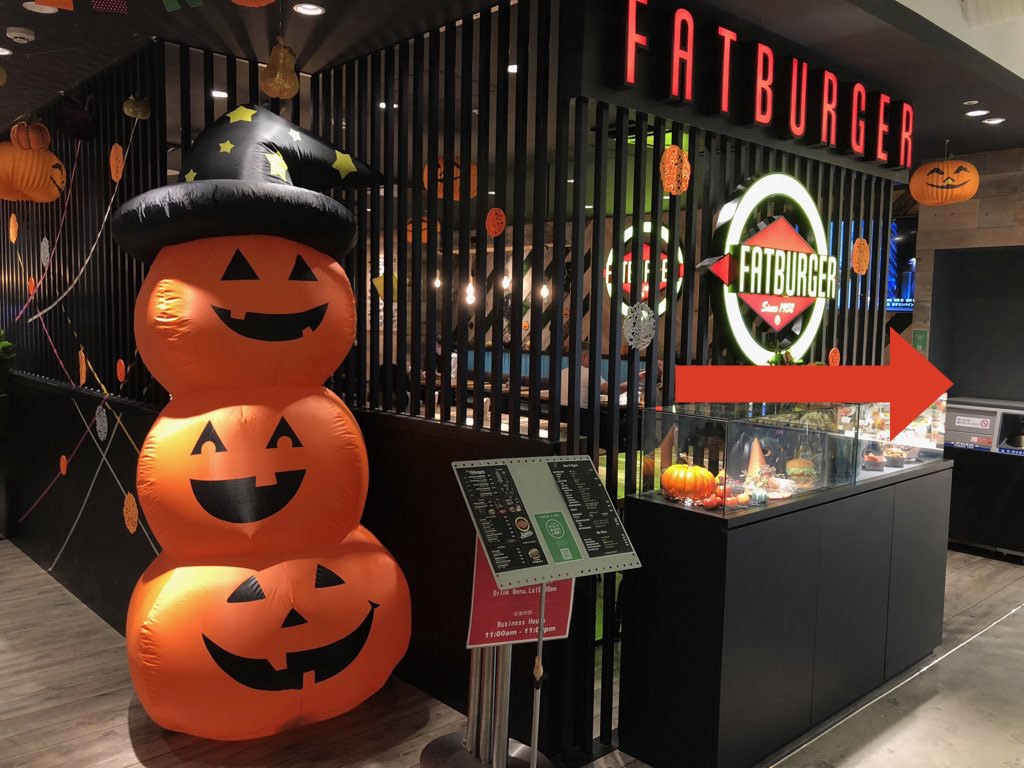 ▼2. Go further inside as indicated by an arrow.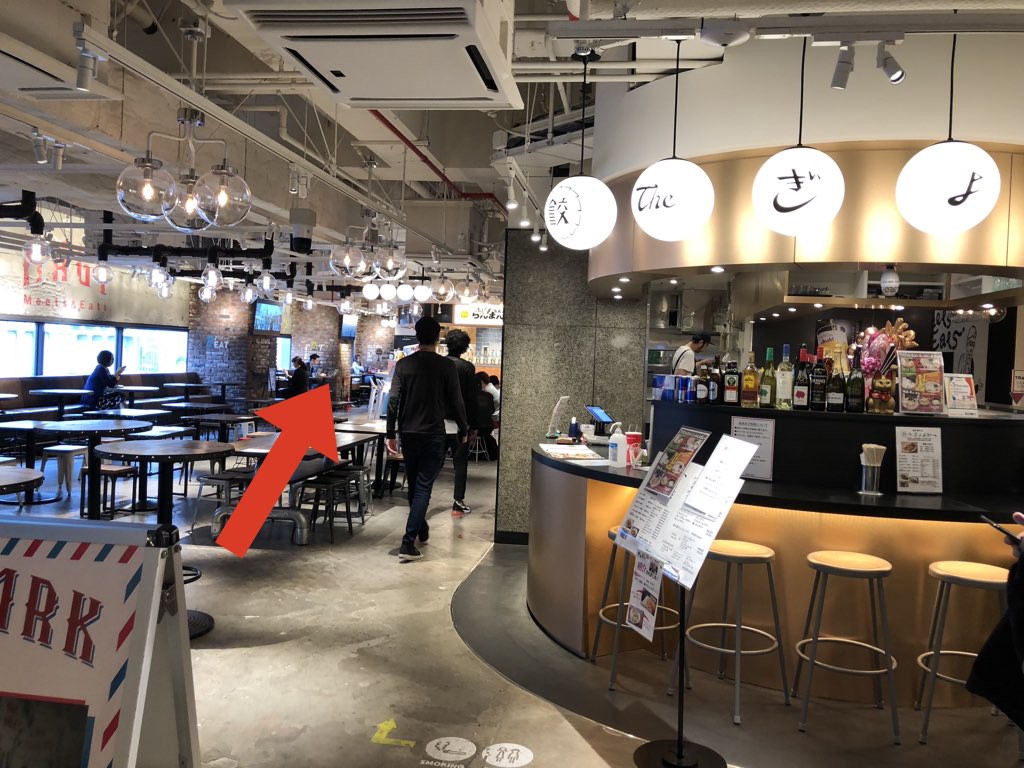 ▼3. Go out the door and upstairs to the roof top.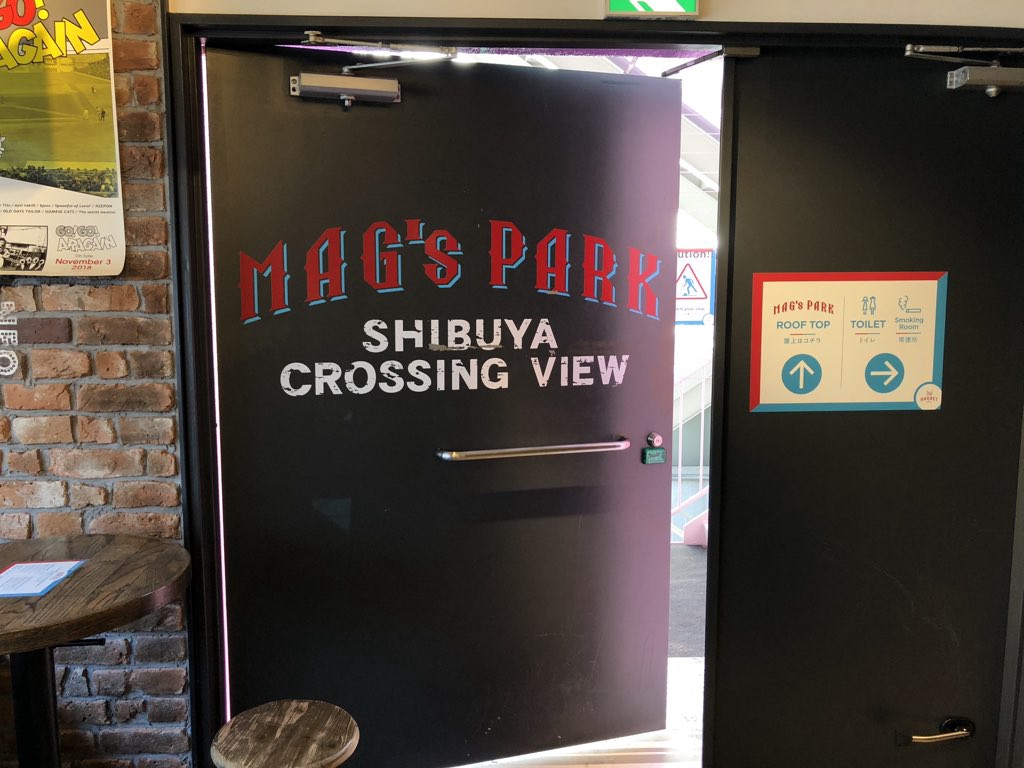 ▼4. The photo spot is located at the back of the terrace.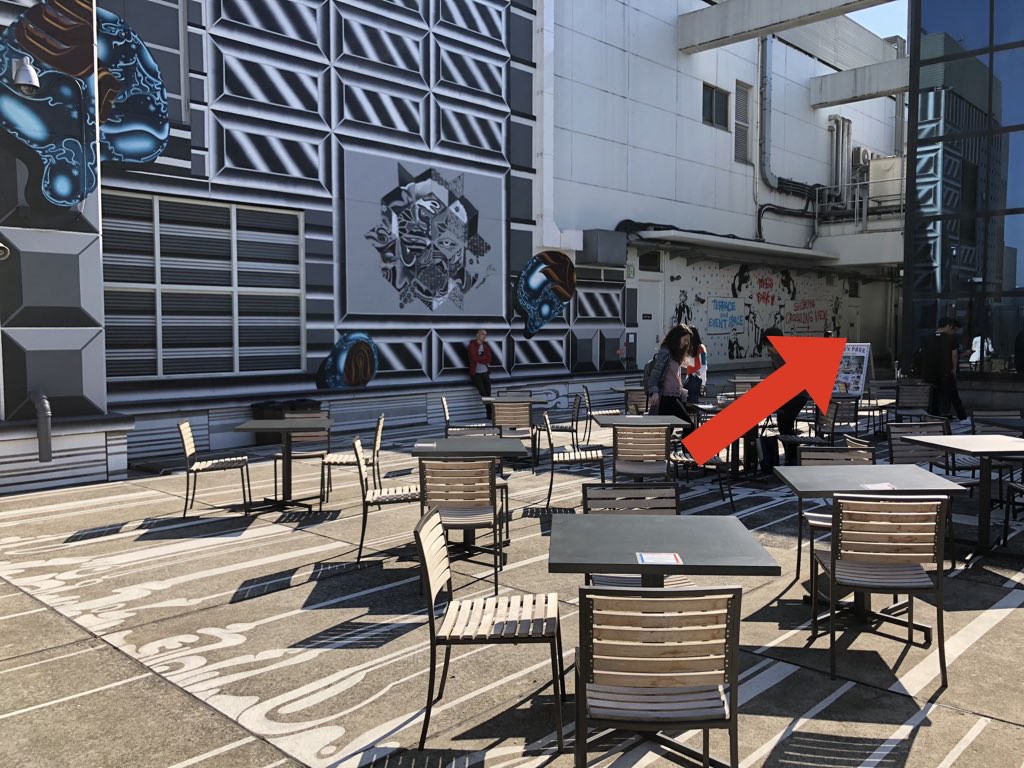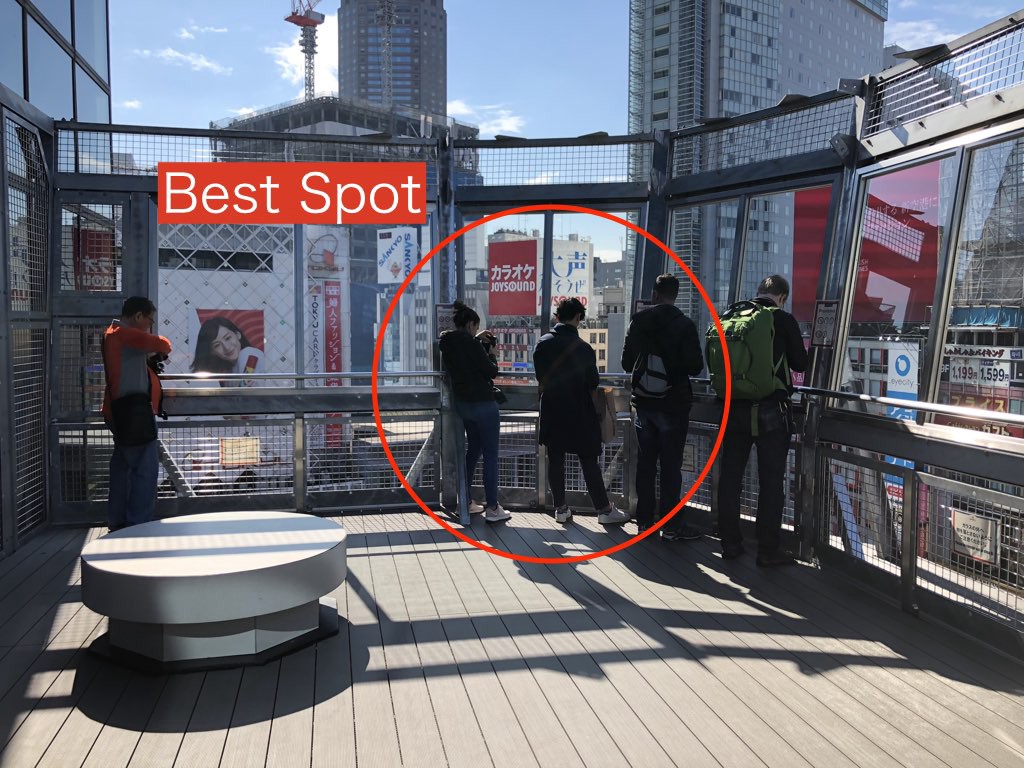 In addition to shooting nice photos of Shibuya Crossing with your camera or phone, you can capture a selfies with a remote camera set above the spot. It offers an all-you-can-shoot for 100 seconds for 1,000 yen. The one and only experience!!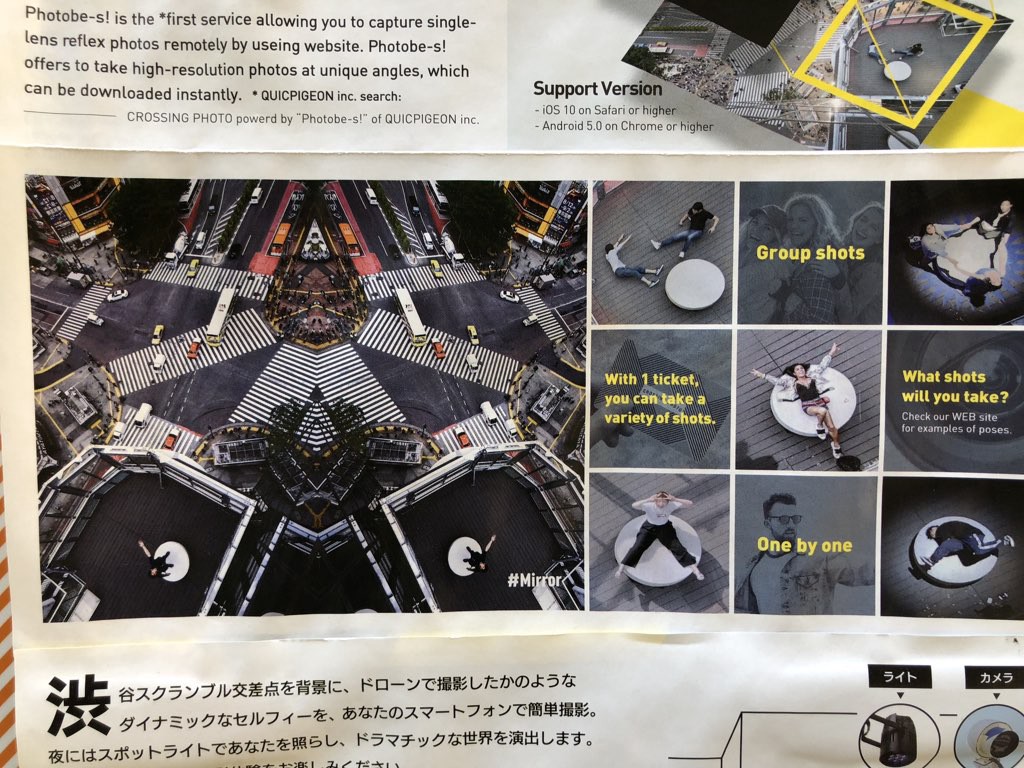 Please be noted that Mag's Park is close irregularly. However, it is worthy to go checking if it is open at the highest floor of MAGNET by Shibuya 109 since Mag's Park is the best Shibuya Crossing Viewing Spot, personally.
Business hours: 11:00-23:00
2. Shibuya Sky (Shibuya Scramble Square)
The highest building has just been founded in Shibuya: Shibuya Scramble Square. The gigantic complex has the rooftop observation deck named Shibuya Sky. The view of Shibuya Crossing from Shibuya Sky at the height of 229 meters is totally different from others. You can also enjoy viewing not only Shibuya Crossing but the 360-degree landscape of the Tokyo's entire town.
<<Click HERE to Book a SHIBUYA SKY Admission Ticket Now!!>>
Business hours: 9:00-23:00
3. Starbucks (Shibuya Tsutaya)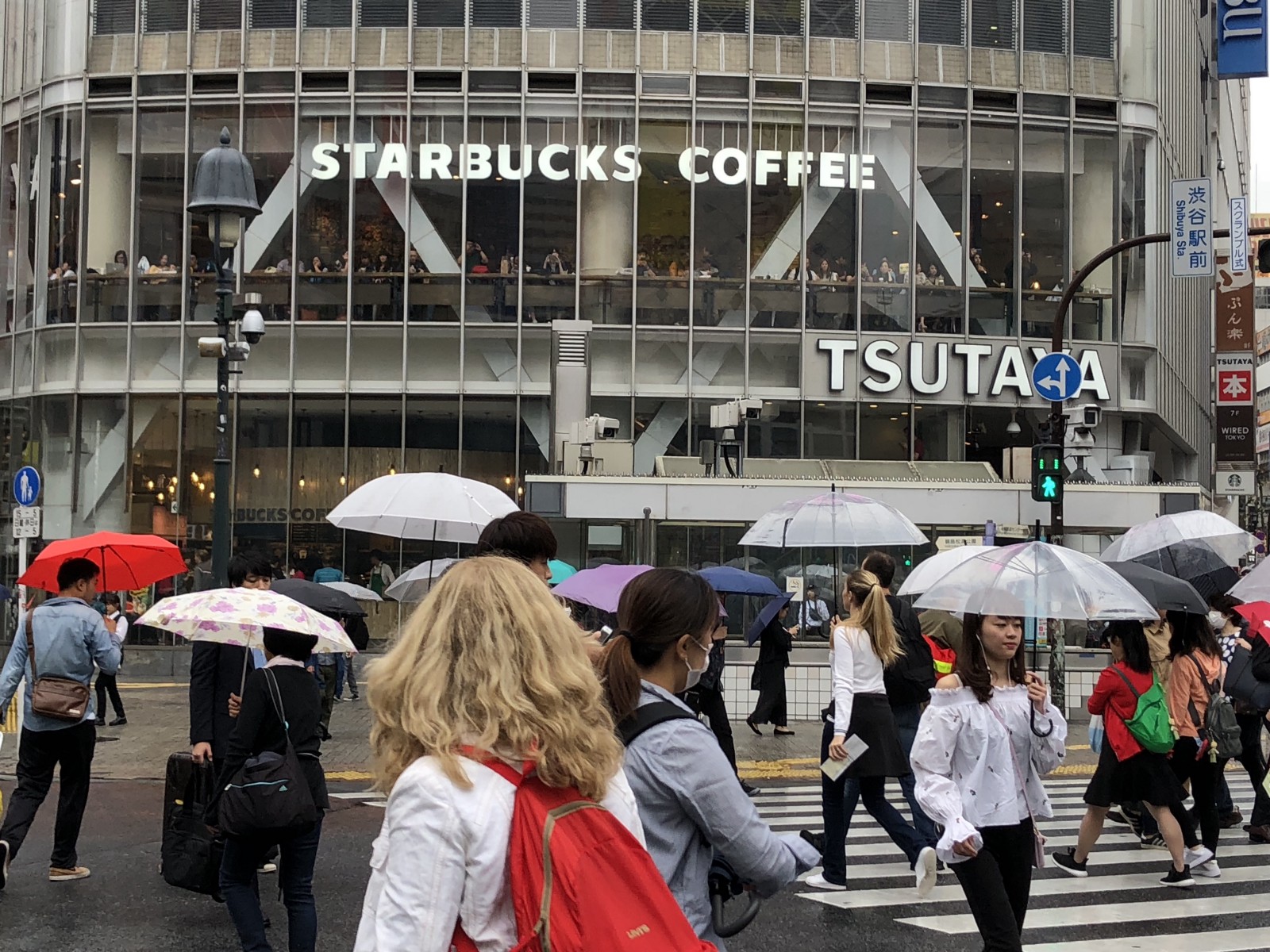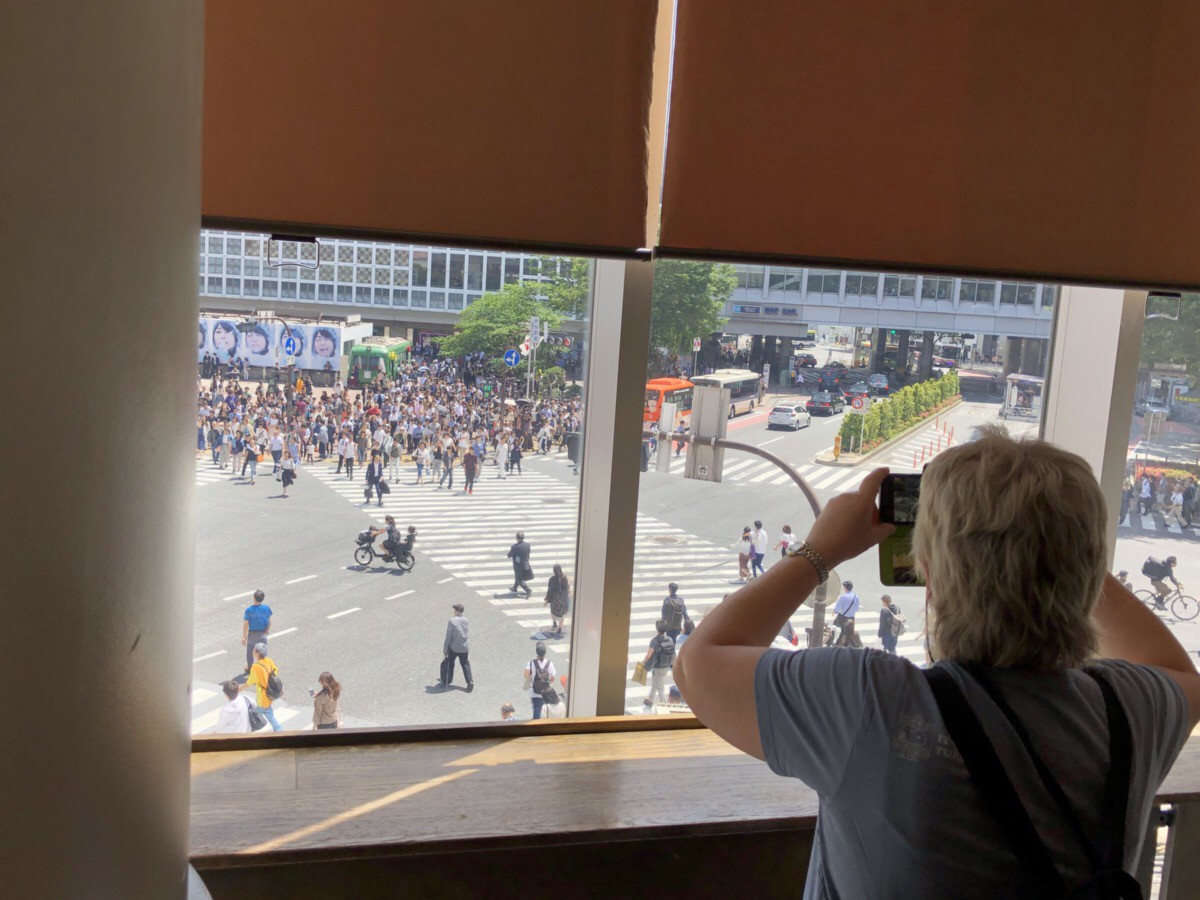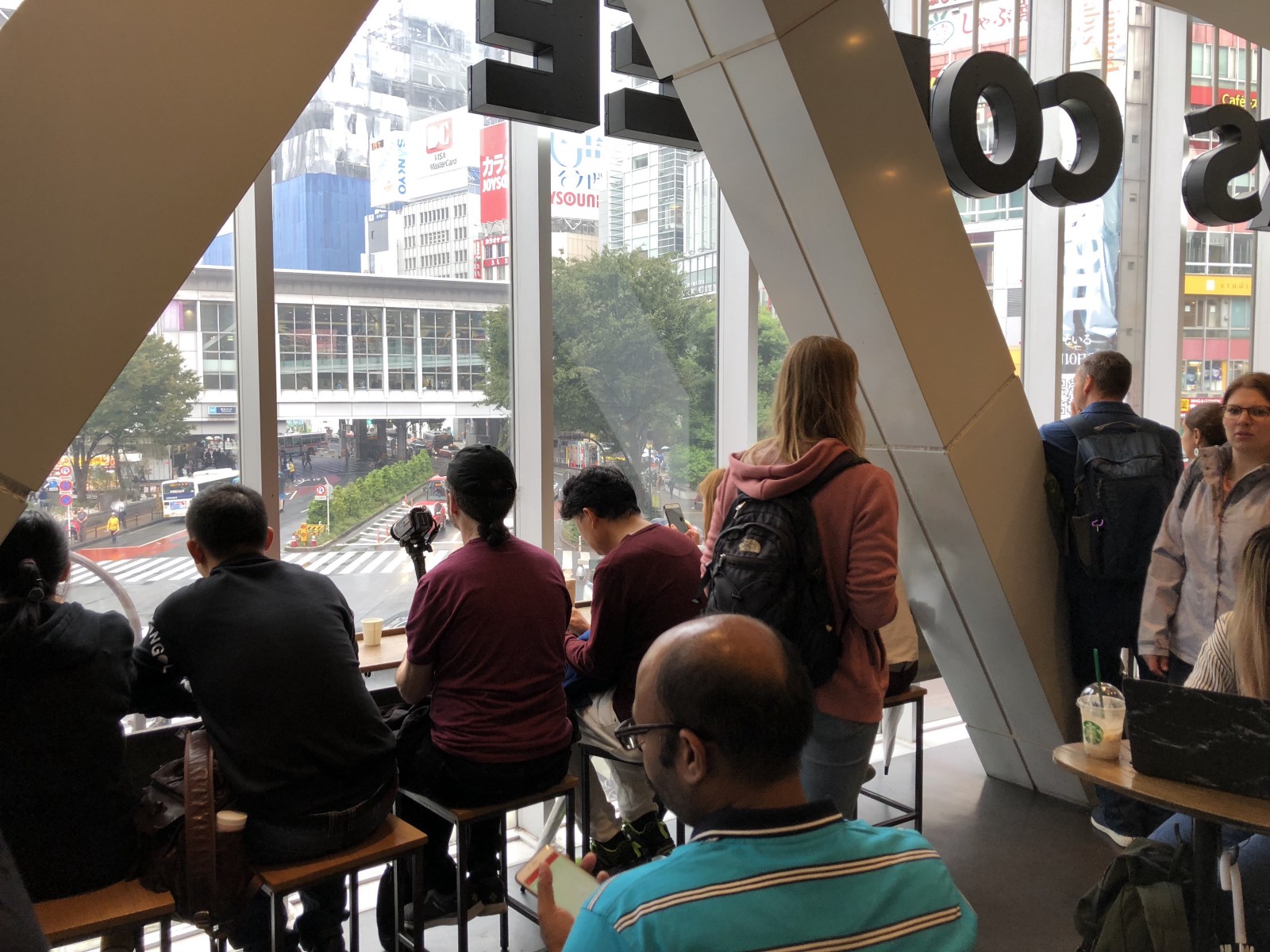 Starbucks Shibuya Tsutaya branch is one of the most famous Starbucks stores in Japan and the best-known spot to view Shibuya Crossing. You can view and photograph Shibuya Crossing up close. It is too popular to have a seat in the daytime (the window seats are fully occupied almost anytime), but it is possible to take photos standing behind the seats.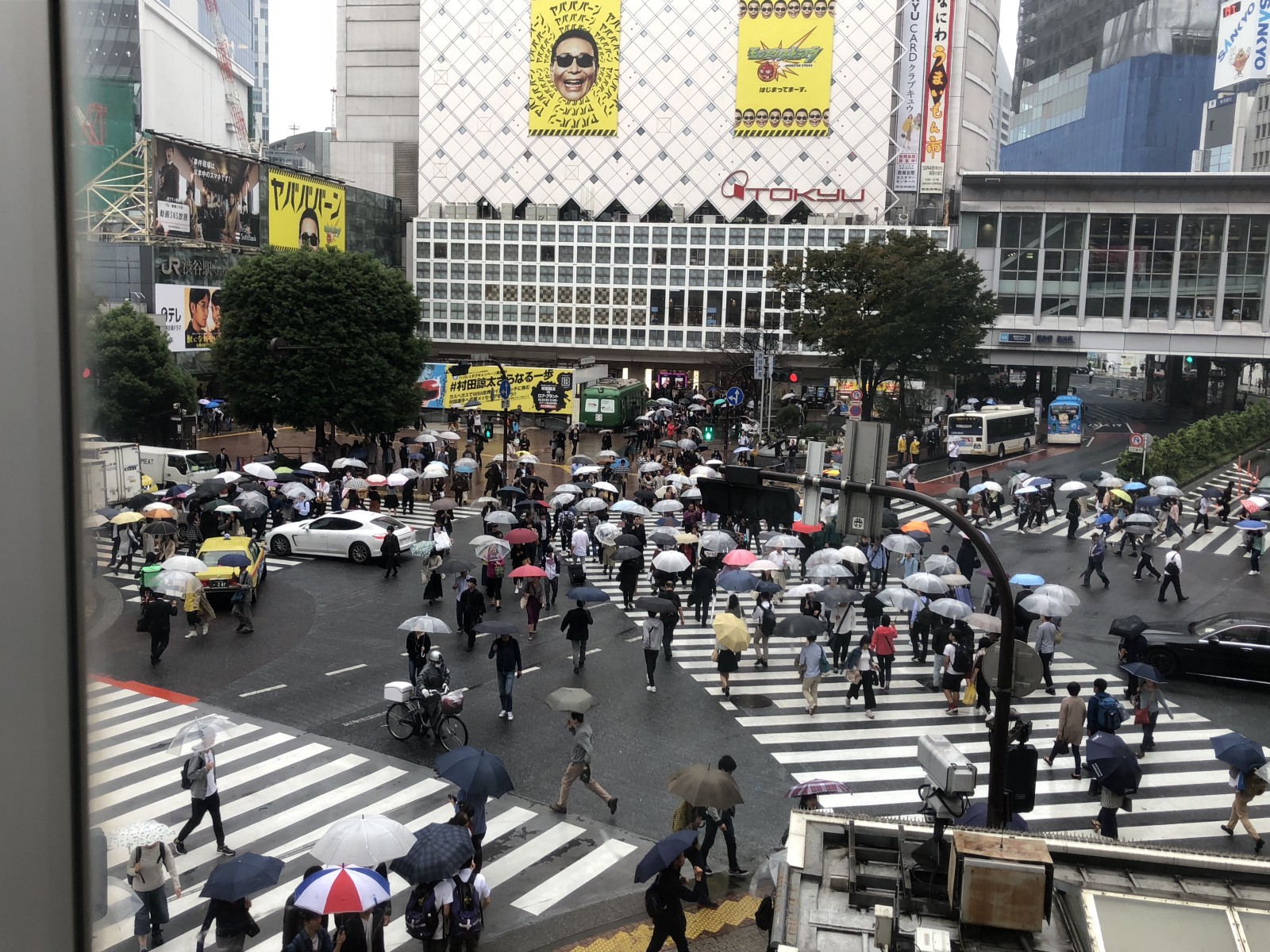 Business hours: 6:30-28:00 (4:00 a.m. of the next day)
4. Inside Shibuya Station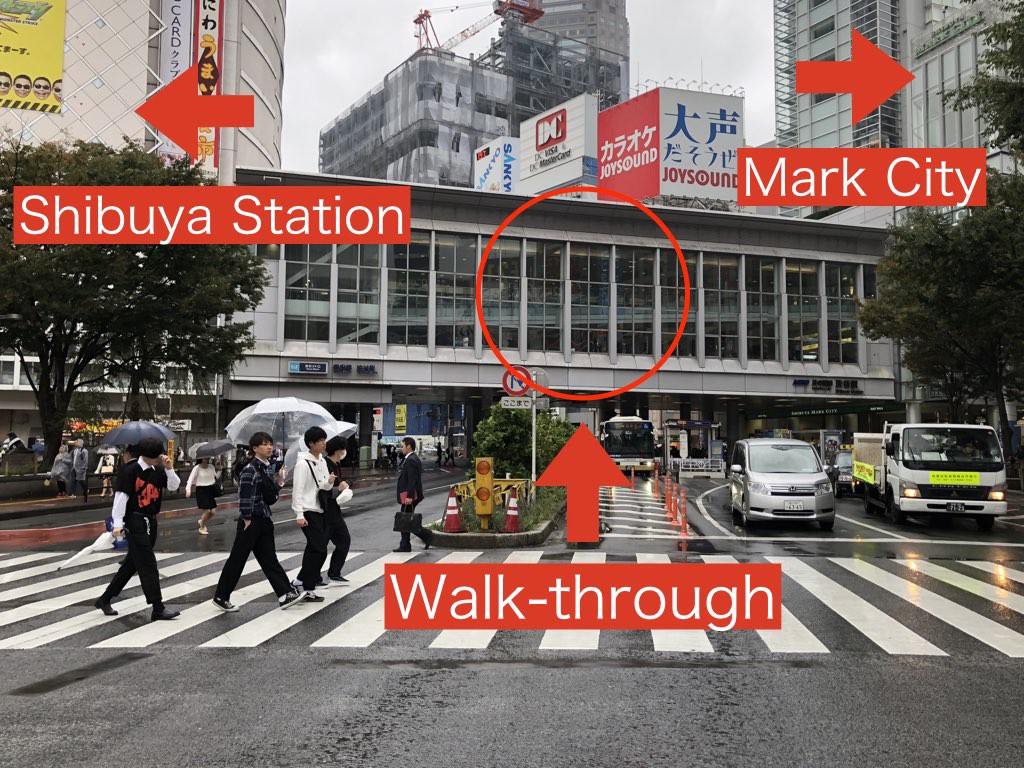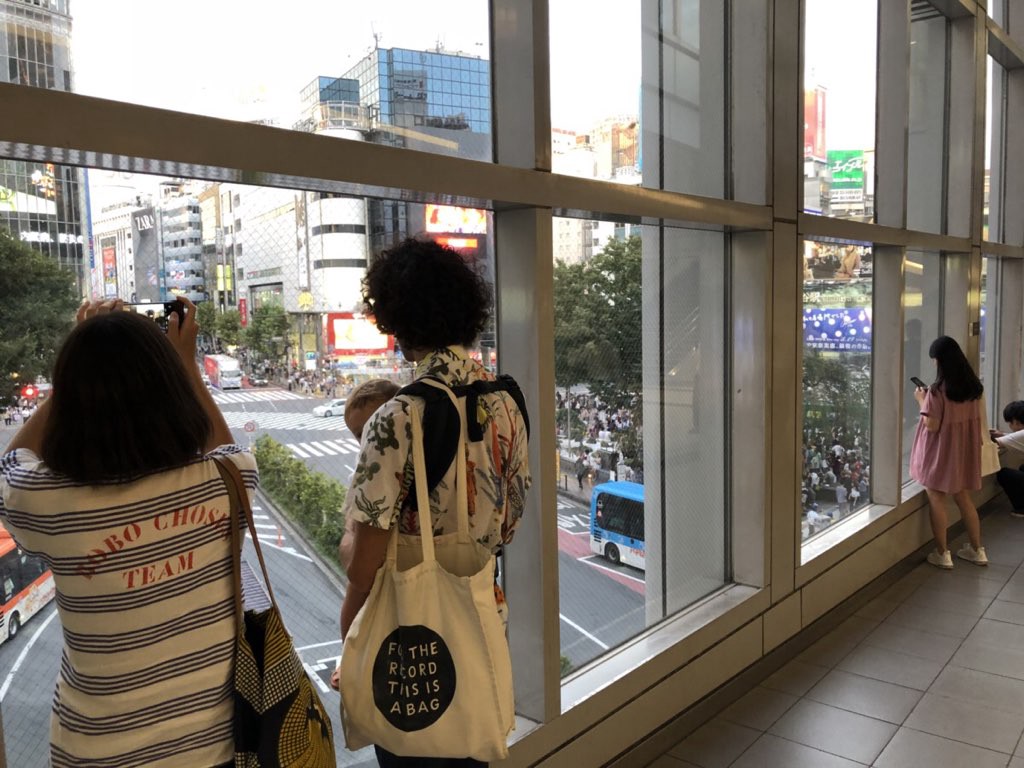 This is also a recommended photo spot for Shibuya Crossing where you can view the landmark against gleaming digital signage displays at night. It is located at the walk-through between JR Shibuya Station and the complex building named Shibuya Mark City. This photo spot is less known by foreign tourists so far!
5. L'OCCITANE Cafe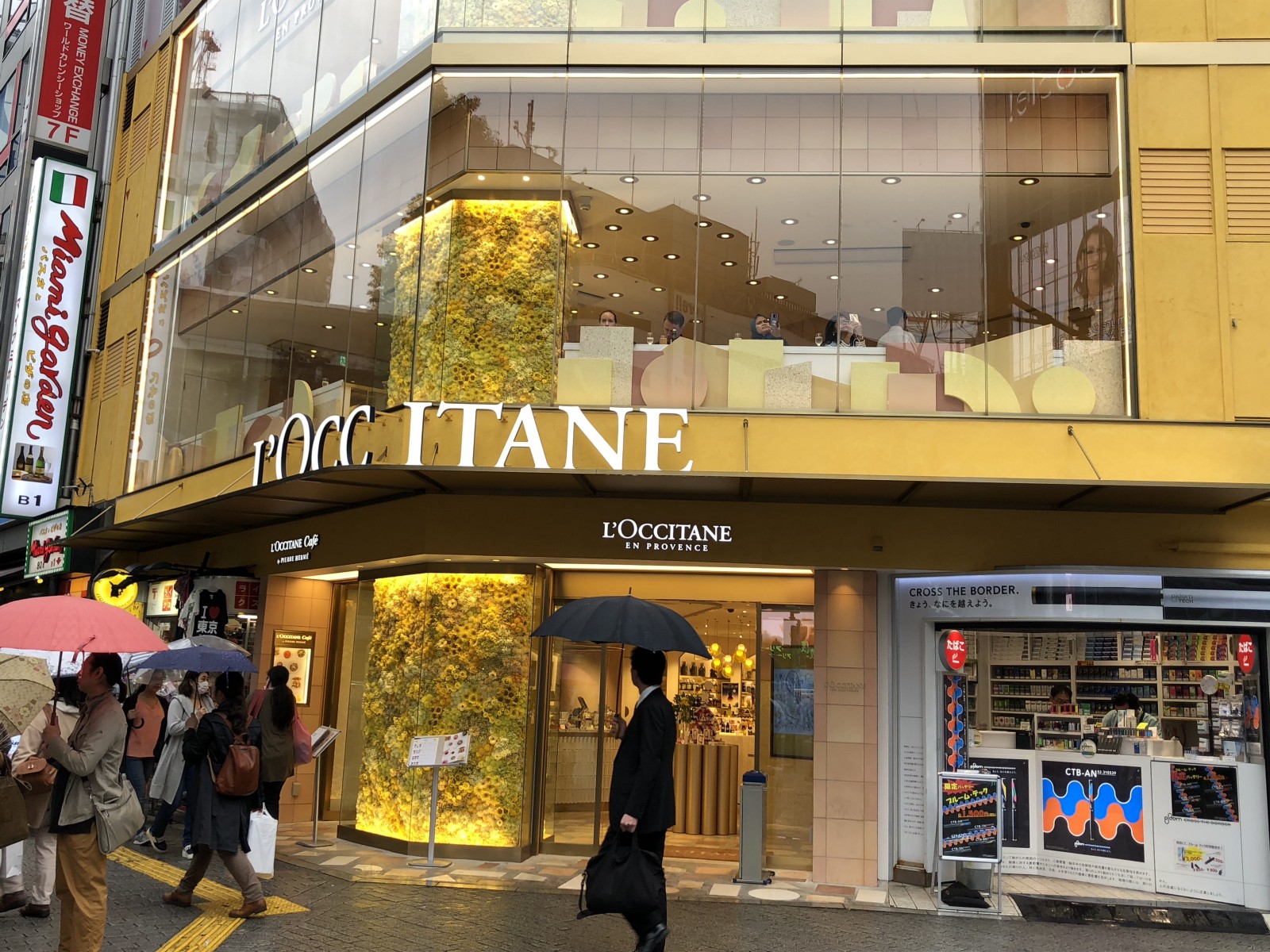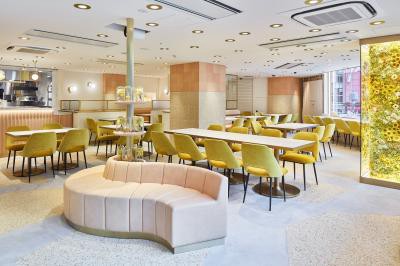 L'OCCITANE Cafe, facing Shibuya Crossing, was just renovated and reopened in this August. It is a perfect place to enjoy viewing Shibuya Crossing while having lunch and dinner. L'OCCITANE Cafe is produced by Pierre Herme and serves gorgeous salads, sandwiches and sweets. To take nice photos of the landmark, you should definitely take a window seat.
Business hours: 8:30-23:00
6. In Shibuya Crossing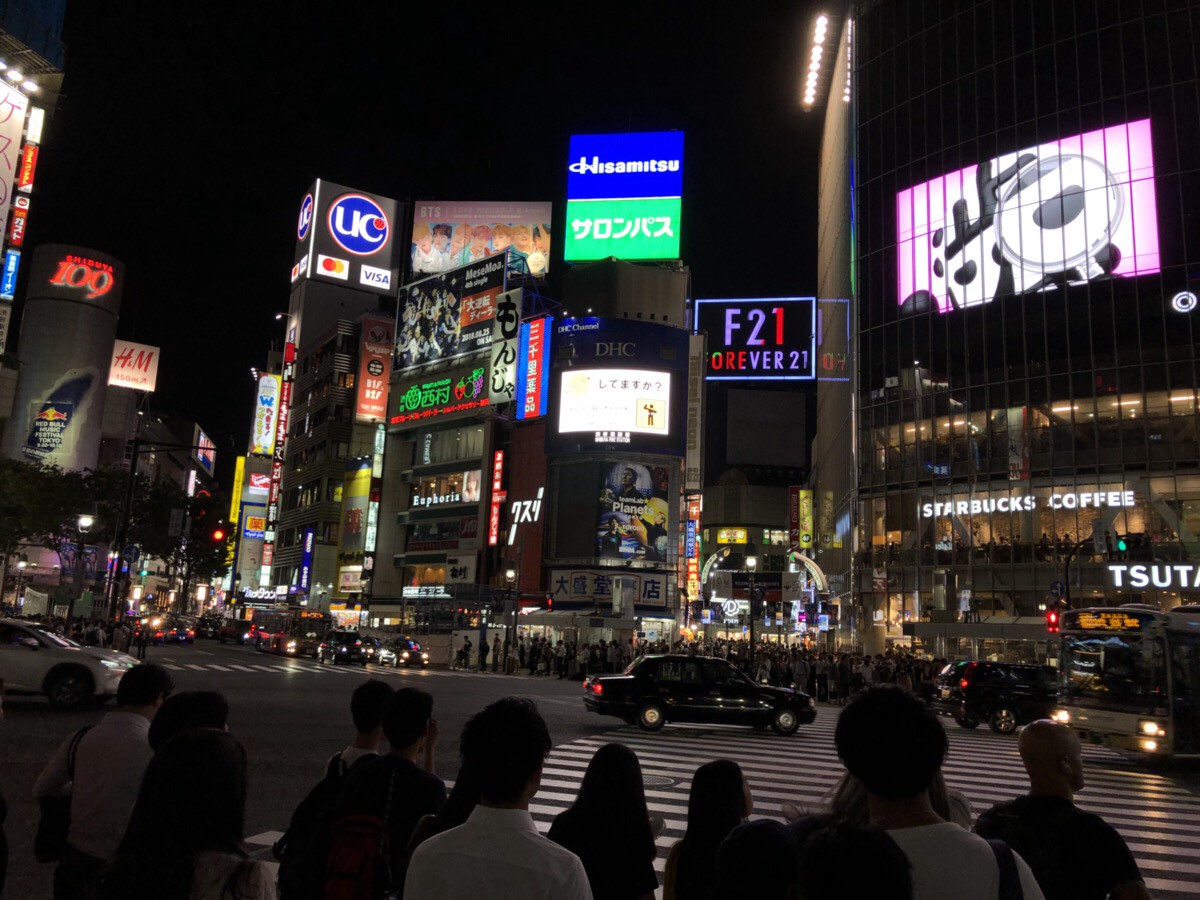 Shibuya Crossing itself is one of the best photo spots. There are lots of nice places to overview Shibuya Crossing from a distance like other four spots above, and don't forget to actually crossing the intersection and photograph it right there. It's highly recommended to visit it after the evening since more people pass this spot in the evening than in the morning and afternoon. Numerous digital signage displays cast light in the dark.
All of the five spots are really recommended to view and photograph Shibuya Crossing. It is also one of the things to do at Shibuya Crossing is passing the crowd! About 3,000 people cross it at the same time at most and half a million a day. And, here is interesting experiment at Shibuya Crossing. Can you imagine what if 1,500 people crossing it while giving their full attentions to smartphones? Let's see what happens!!
For more info about Shibuya, check these articles below, too!
▽Related Articles▽
▼Editor's Picks▼
---