Best Hot Springs in Japan : Japan Onsen Map
Best Onsen Spots in Japan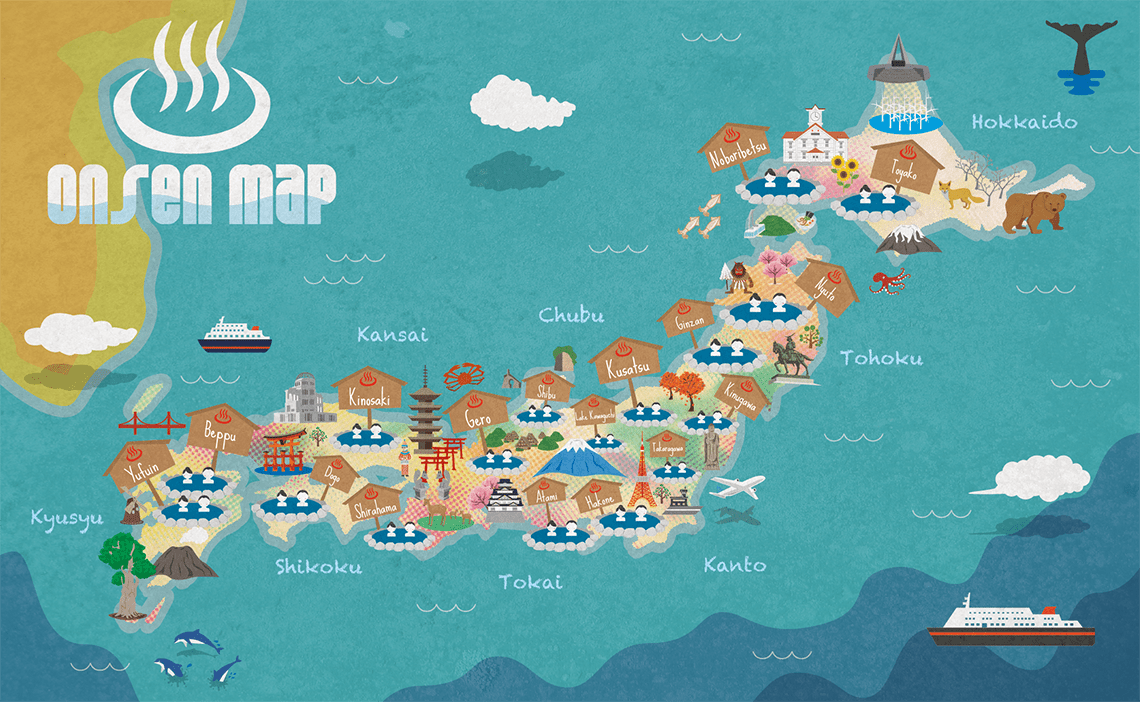 There are numbers of Onsen resorts across the country from north to south, and they are top tourist destinations among both Japanese and foreign visitors.
Onsen is the top activity and the unique own culture in Japan. Accordingly, there are over 3,000 Onsen spots and over 20,000 hot spring sources in the country. It is said that the history of Japan and Onsen has started before 7th century!
If you are keen on Japanese culture, or looking for a place to relax while travelling, Onsen is one thing you should definitely try in Japan. If you are wondering which Onsen resorts are recommended or nearby your travel destination, please check out our list of top Onsen resorts in Japan with Japan Onsen Map, and find the best Onsen for you!
▼ Before visiting Onsen, you may wanna read this article▼
-Hokkaido&Tohoku Region-
Noboribetsu (登別)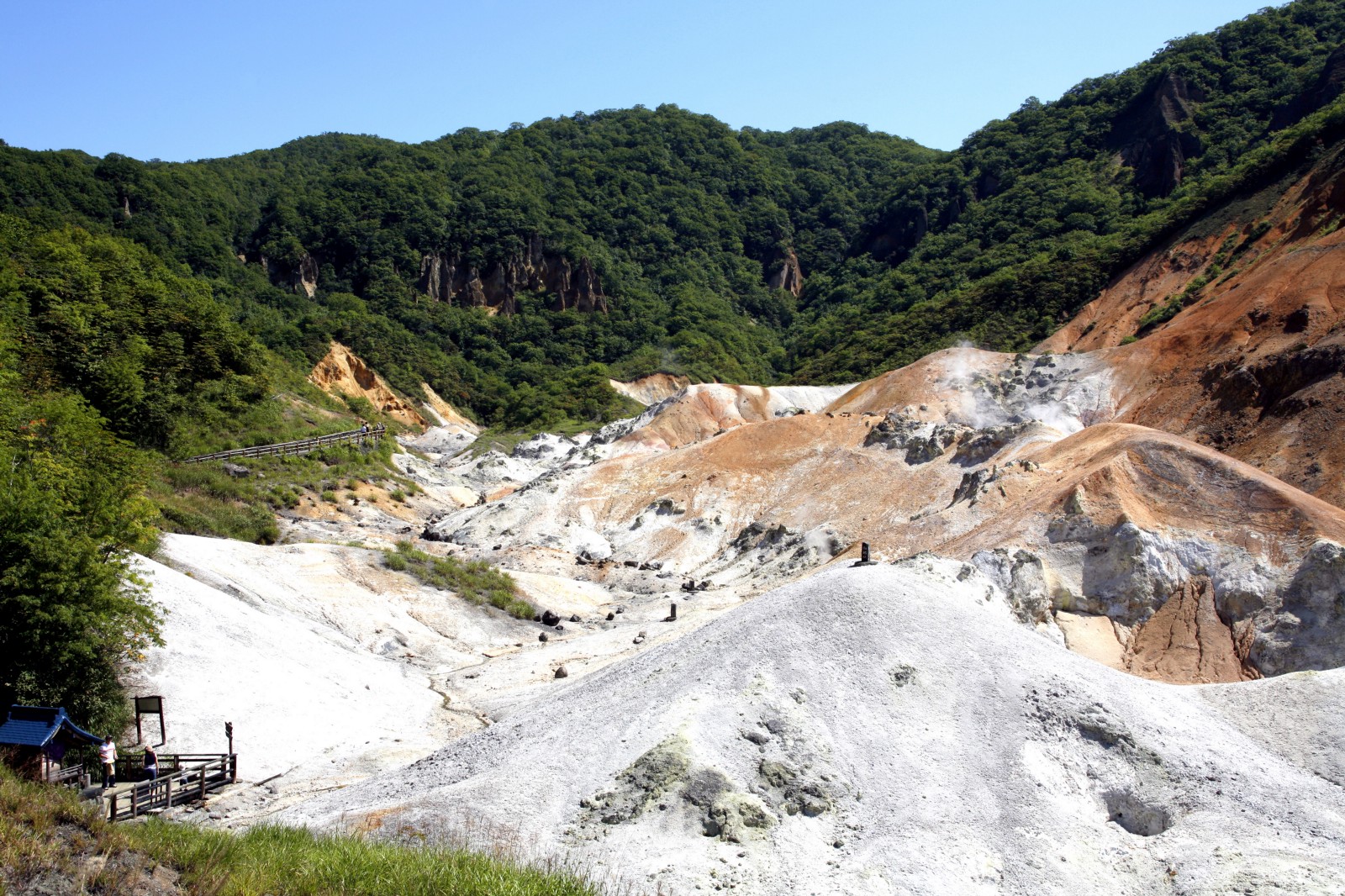 It's little known but Hokkaido owns over 250 Onsen spots which is most in Japan. The prefecture's most famous Onsen resort, Noboribetsu is located within Shikotsu-Toya National Park. There are many kinds of hot spring bathes, and other attractions including Jigokudani (Hell Valley), the main source of Noboribetsu hot spring.
More info: Hokkaido's №1 Onsen Resort: Noboribestu
Toyako (洞爺湖)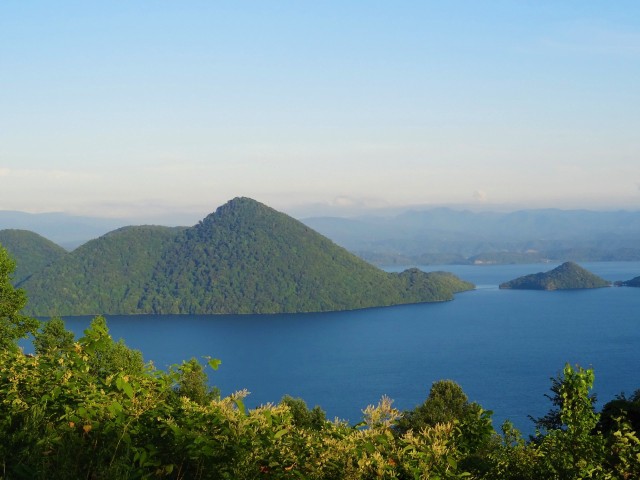 The Onsen town is located along the Lake Toya (Toyako), a part of the Shikotsu-Toya National Parkin southwest Hokkaido. Enjoy bathing with the stunning view of the crystal clear water of Lake Toya and the volcanic Mount Usu. It's also a great spot for outdoor activities, such as hiking and fishing.
Nyuto (乳頭)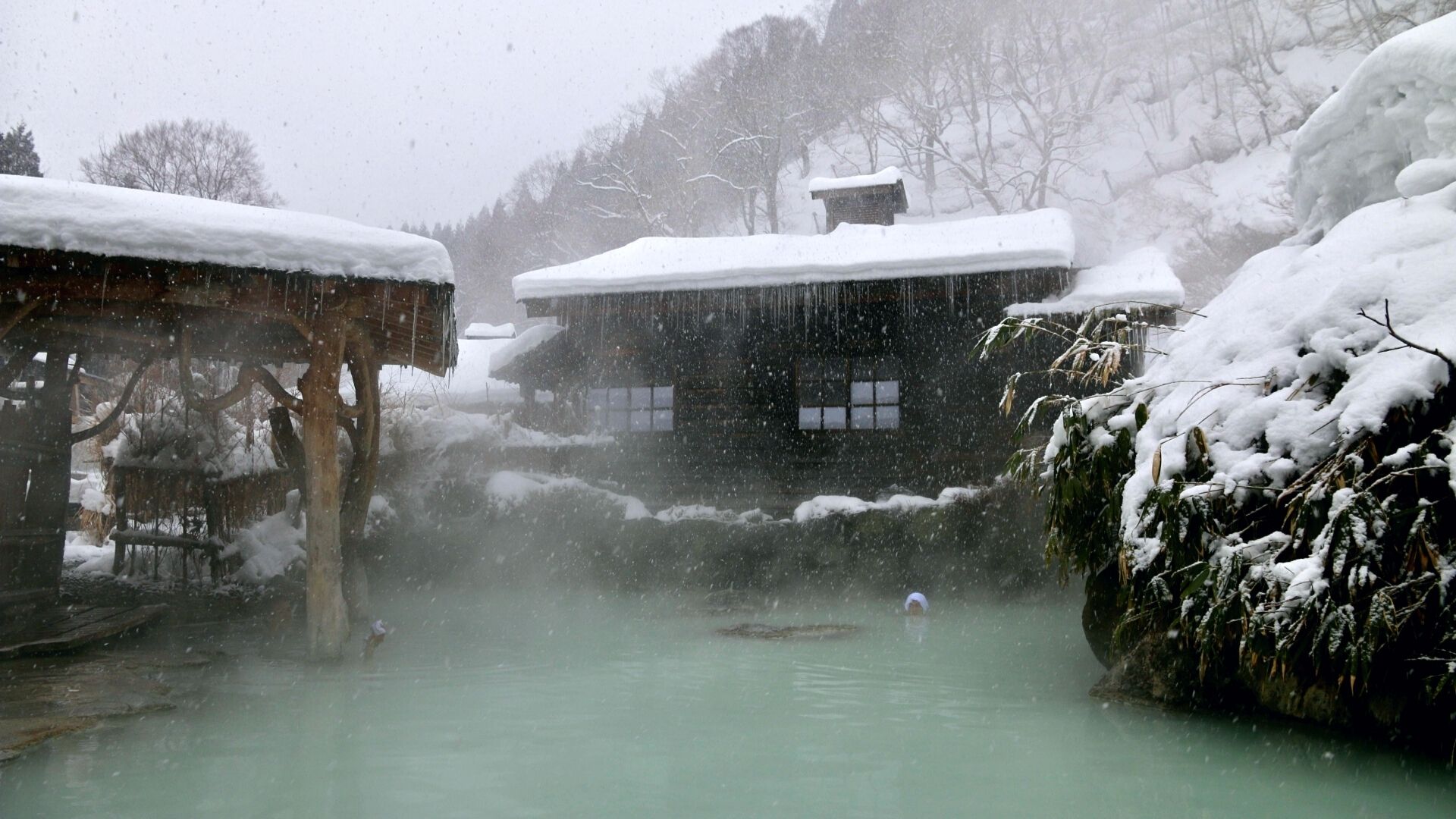 The wild and rustic Onsen village located in a deep mountain of Akita prefecture. The most authentic Japanese outdoor bath has milky hot spring water, and displays the best scenery when it's covered by heavy snow in every winter.
More info:The Hidden Onsen Village in Northern Japan
Ginzan (銀山)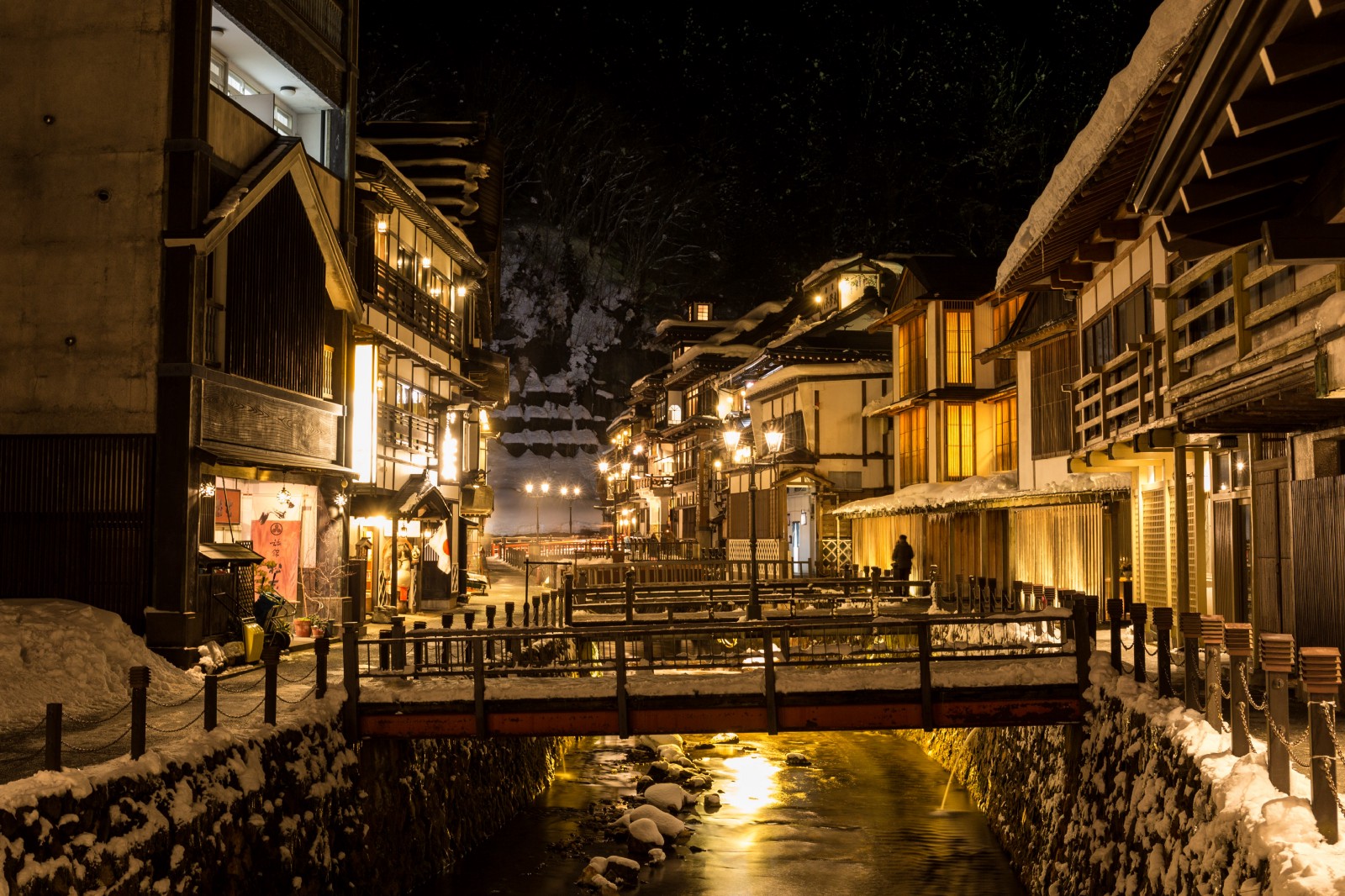 Ginzan (means "Silver Mountain" in Japanese) Onsen is an Onsen town located on the mountain in Yamagata Prefecture. The scenery of the town lined with old retro buildings along the river has been well kept since the 19th century. It's often considered as the prettiest Onsen district in Japan.
More info: Fly Back to 19th Century: Nostalgic GINZAN Onsen
-Kanto Region-
Kinugawa (鬼怒川)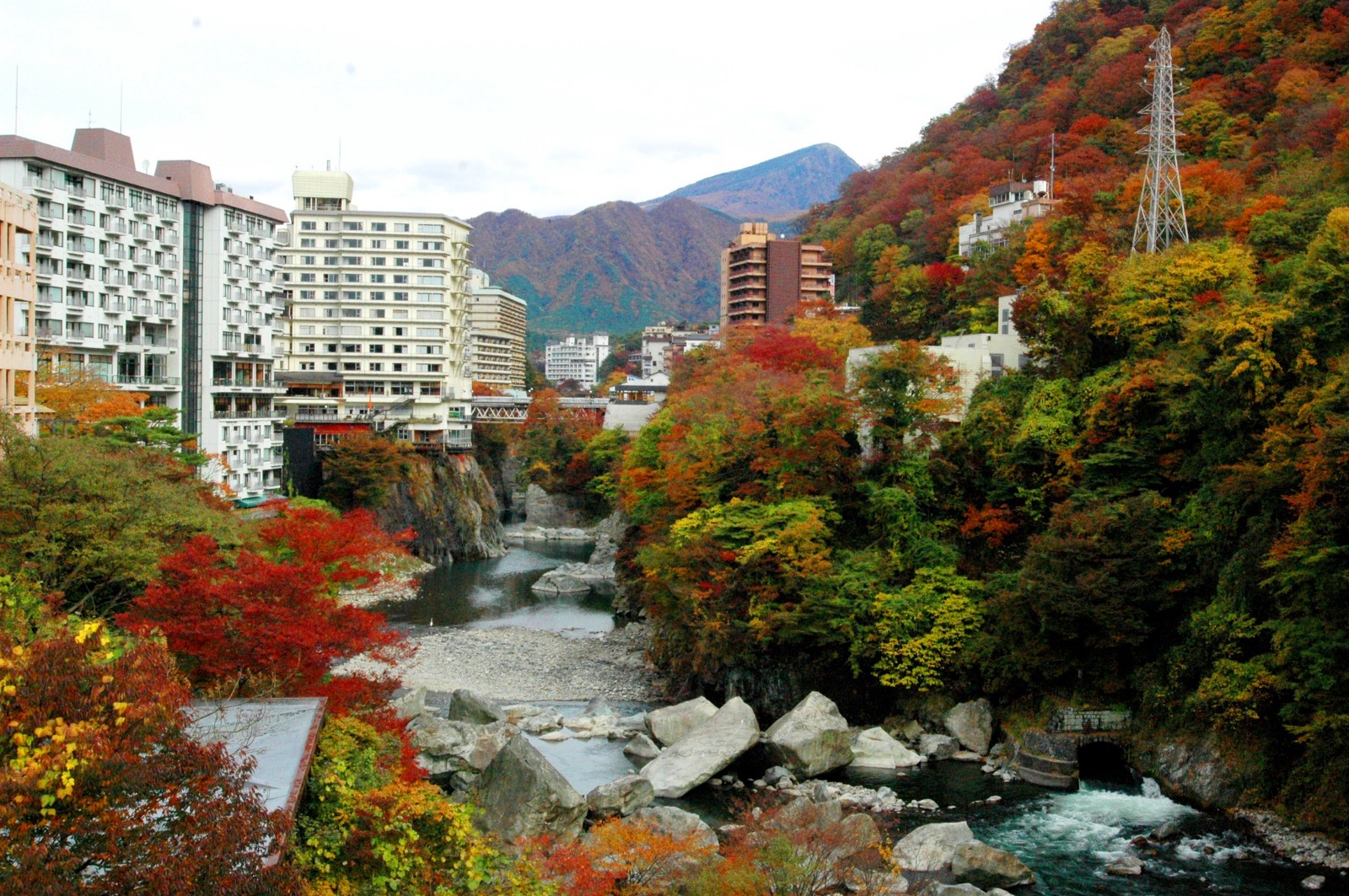 Kinugawa onsen is located along the Kinugawa river in Tochigi prefecture. Kinugawa has many large ryokan complexes and tourist attractions around such as hiking trails, parks, river, theme parks in addition to the hot springs. Also close to the UNESCO World Heritage site, Nikko Toshogu.
Kusatsu (草津)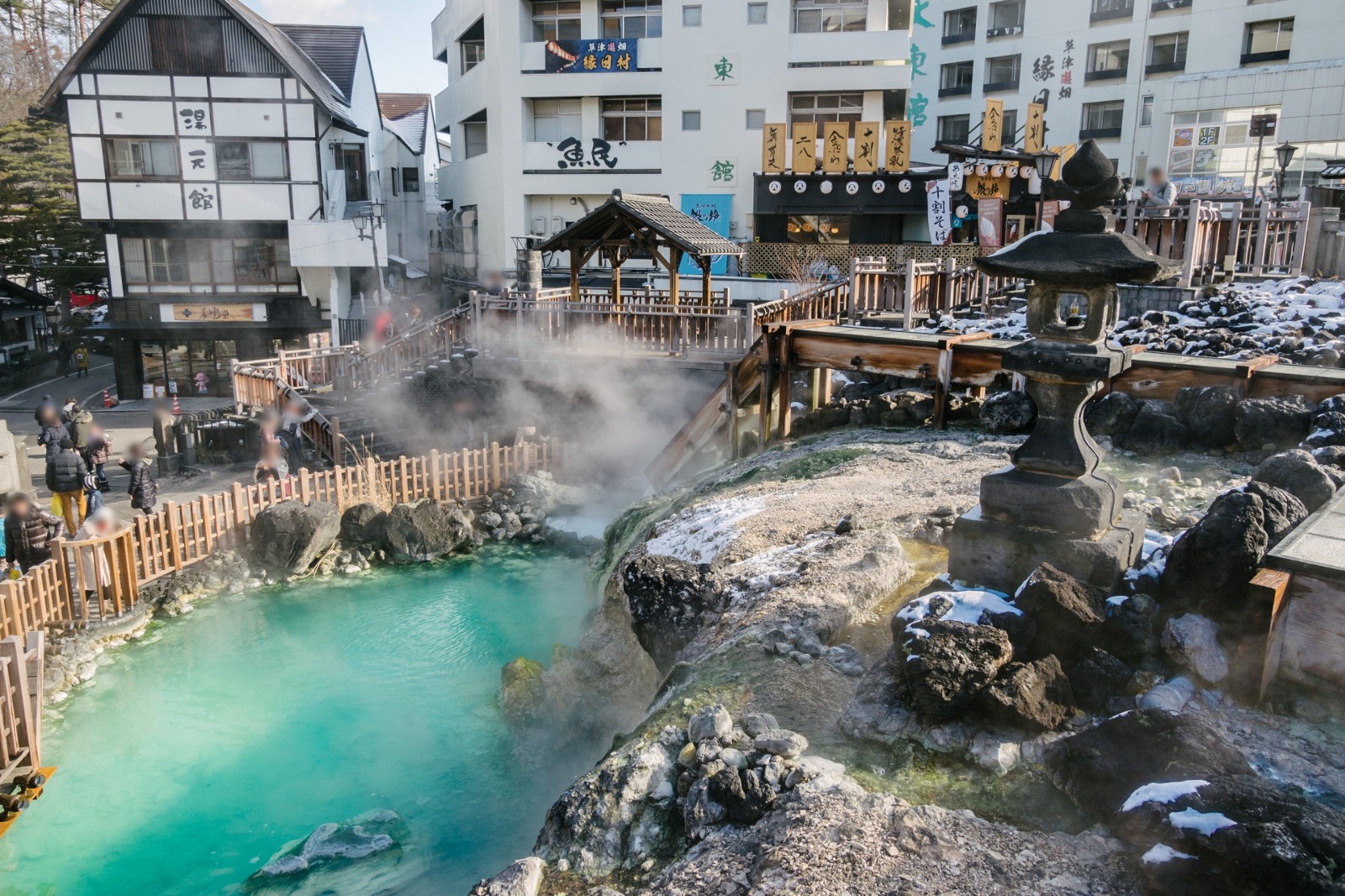 Kusatsu Onsen is the most famous Onsen town in Japan, and has been awarded as the best Onsen town in Japan a number of times. The symbol of the town "Yubatake" (hot water field) is the biggest tourist attraction and the main source of hot spring water in the area. The steamy Yubatake is surrounded with traditional hotels and shops which create very nostalgic atmosphere especially at night.
More info: Kusatsu Onsen: Best Things to Do
Takaragawa (宝川)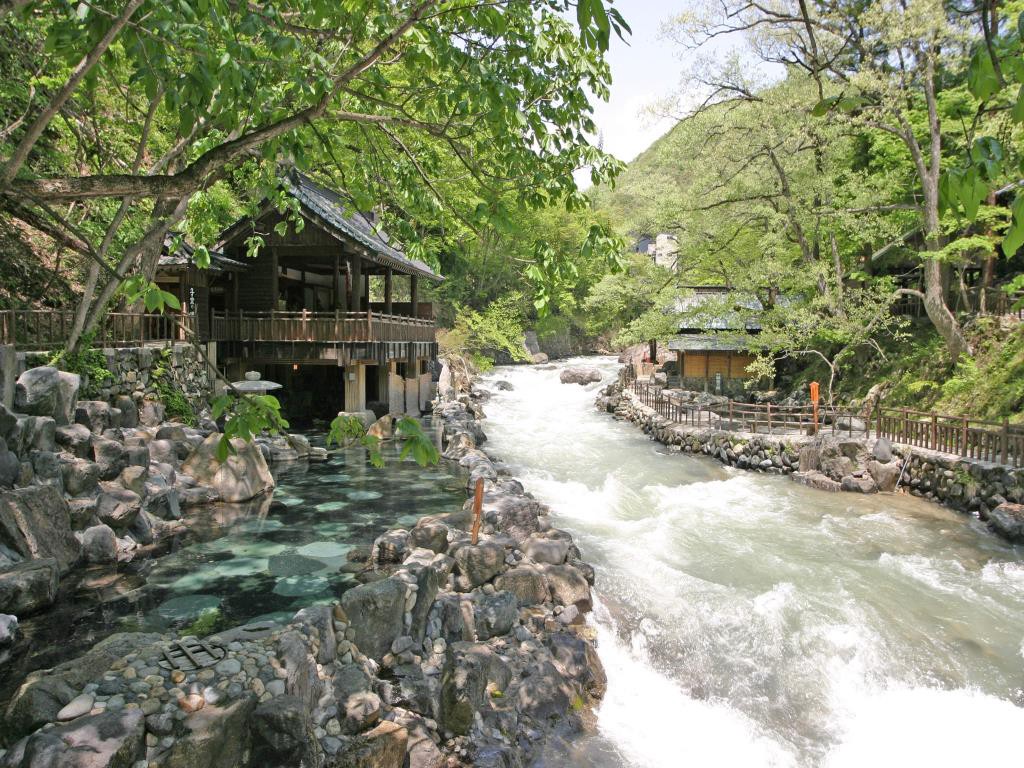 Takaragawa Onsen was chosen as the Best Riverside Onsen by Lonely Planet. It's located in the Kingdom of Onsen, Gunma prefecture. Takaragawa Onsen is known for the huge outdoor bath along the river surrounded by the great nature. It's considerably the most scenic Onsen in Japan.
More info: Takaragawa Onsen : Wonderful Day Trip Onsen from Tokyo
Hakone (箱根)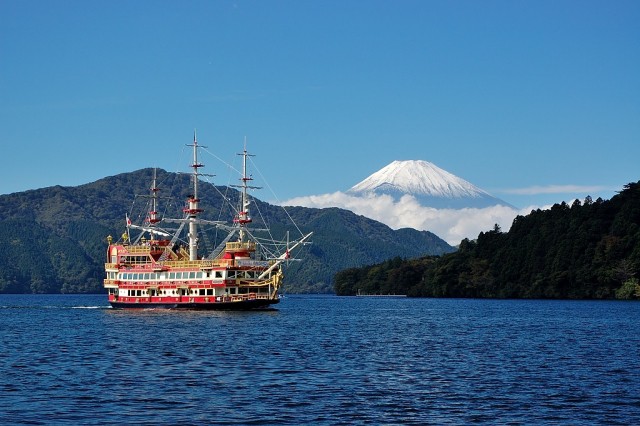 Hakone is a town in north-west Kanagawa prefecture. It's a very popular getaway from Tokyo as it's a most accessible Onsen town. Along with Onsen, Hakone has so much to offer us such as great museums, mountains, the scenic lake, shops, restaurants and the great view of the Mt. Fuji!
More info: Hakone Onsen Guide
-Tokai&Chubu Region-
Kawaguchi Lake (河口湖)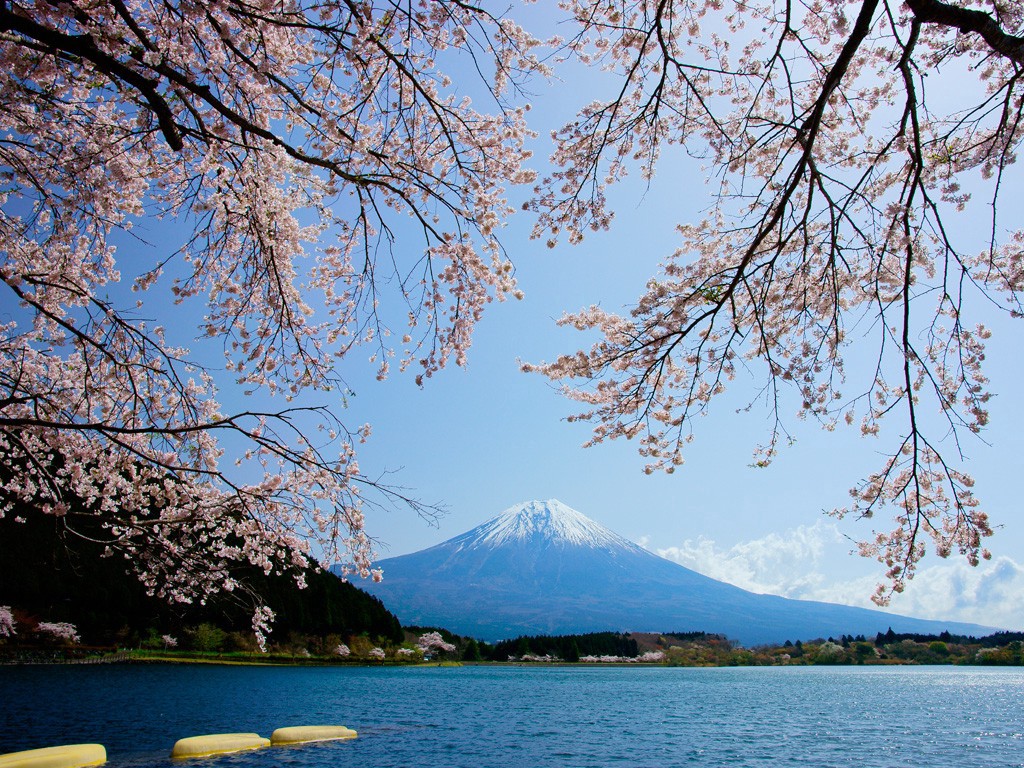 It's the best Onsen spot for Mt.Fuji visitors. Numbers of hotels and ryokans are located by the lake and offer outdoor bathes with amazing scenic views of Mt.Fuji for guests. A variety of tourist attractions are available in surrounded area.
More info:5 Hot Springs @Lake Kawaguchi with a View of Mt.Fuji!
Atami (熱海)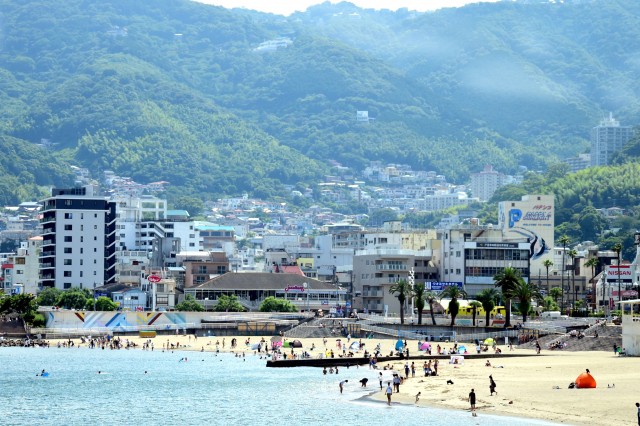 Atami Onsen is located in Izu Peninsula in Shizuoka prefecture. Atami is one of the top tourist destinations in Japan as a beach resort in summer time and an Onsen resort in winter time. As well as relaxing in Onsen, don't forget to try their local seafood to complete your happy day!
More info: Atami: Best Things to Do
Shibu (渋)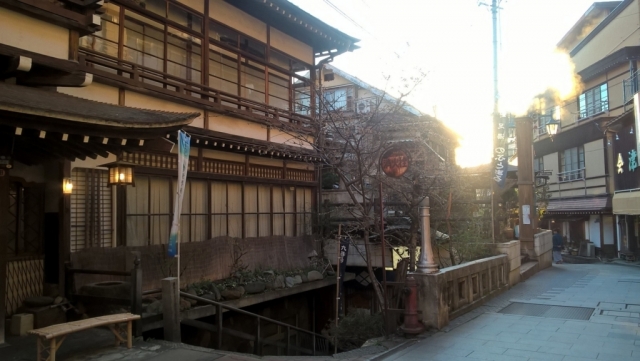 Shibu Onsen is a traditional and charming Onsen town in Nagano Prefecture. The small Onsen town has a nostalgic atmosphere with traditional bathhouse, local shops and stonepaved streets. It's located near Jigokudani Monkey Park (Meet Snow Monkeys @Jigokudani Monkey Park) where the famous bathing snow monkeys can be seen.
Gero (下呂)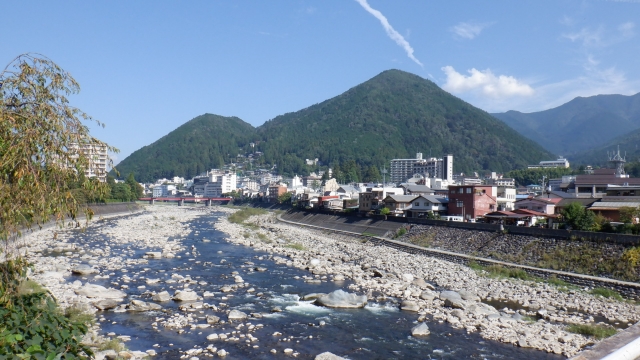 Considered as Japan's top 3 Onsen for many decades. To enjoy Gero Onsen fully, recommended to get "Yumeguri Tegata"(Onsen pass) which can be purchased with 1,300 JPY and allows you to visit up to three bathes within area. Gero Onsen can be reached easily from Nagoya city or Takayama city.
-Kansai&Shikoku Region-
Shirahama (白浜)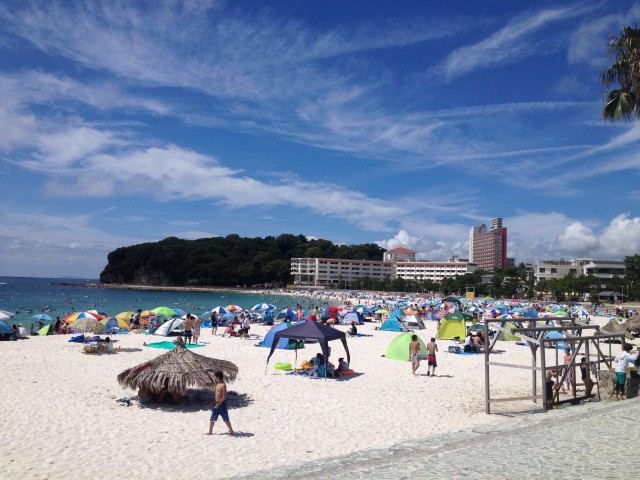 Lonely Planet has chosen Shirahama Onsen as the Best Onsen/Beach Combination in Japan. The stunning sandy beach Shirahama is the most popular beach resort in the west part of Japan, and the area is hugely gifted with great Onsen source. Enjoy the view of ocean while you soak up in great onsen.
Kinosaki (城崎)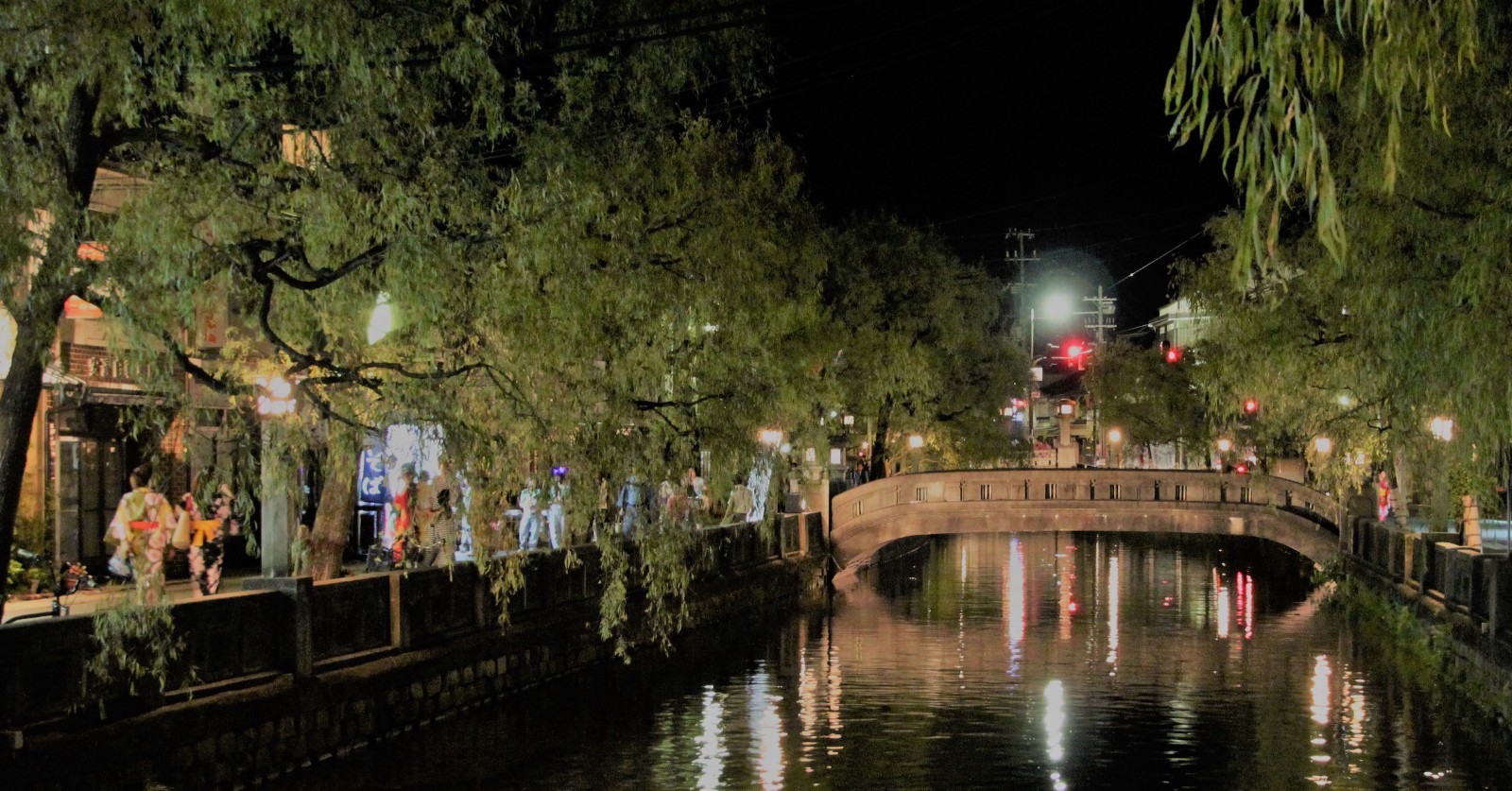 Chosen as the Best Onsen Town in Japan by Lonely Planet, Kinosaki Onsen is a pretty and traditional Onsen town along the seacoast of the Sea of Japan. If you want to have a traditional Onsen experience in Kansai area, this could be a wise choice. Stroll around the willow lined street in your Yukata dress and Geta wooden sandals!
More info: Kinosaki Onsen: the Charming Hot Spring Town in Western Japan
Dogo (道後)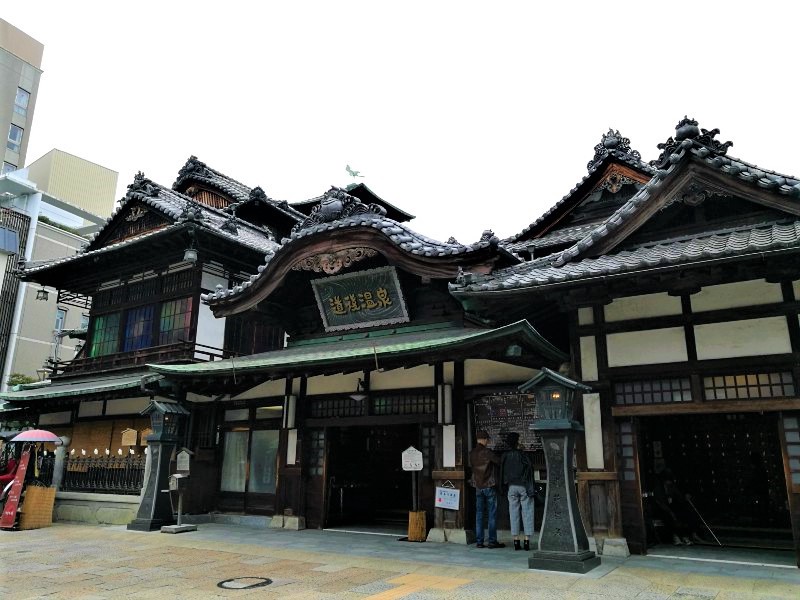 Dogo Onsen is located in Matsuyama city, Ehime prefecture. It is known as "the Oldest Onsen in Japan" which apparently was discovered in ancient times! The existing building public bathhouse of Dogo Onsen, which was built in 1894, was apparently a model for the main Onsen building in the movie "Spirited Away" by Studio Ghibli. It's the most historical Onsen destination in Japan.
-Kyushu Region-
Beppu (別府)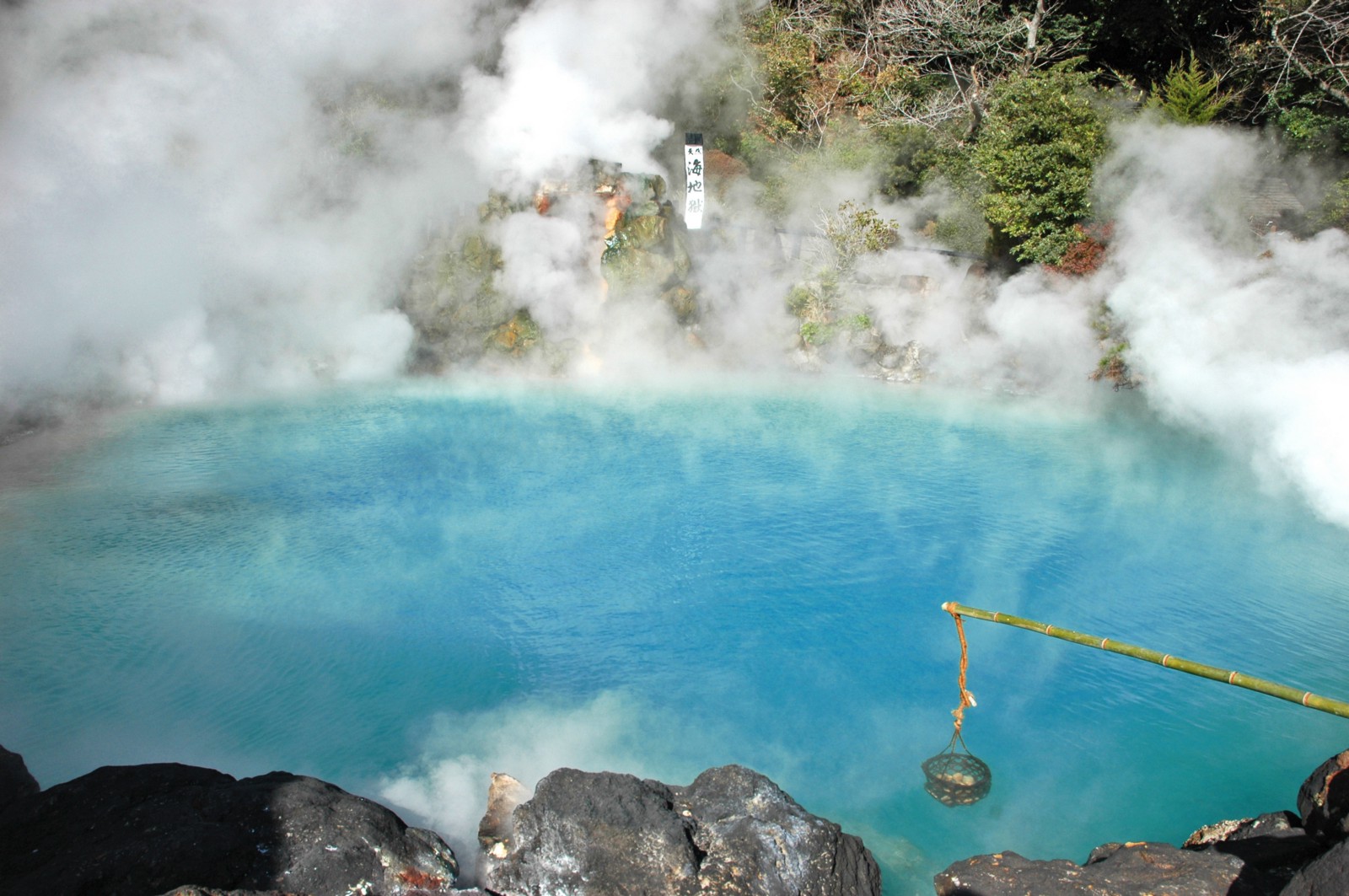 When it comes to Onsen, we can't ignore Oita Prefecture a.k.a. Onsen prefecture. Oita has most hot spring sources and produces biggest amount of hot spring water in Japan. Beppu is home to 2000 hot spring sources. A variety of baths can be enjoyed including sand bath, steam bath, mud bath, etc, as well as attractions related to hot spring such as "hell tour" and Onsen steam cooking. (Beppu Onsen "Jigoku" Hell Tour: Visit 7 Scariest Hot Springs!!)
More info Beppu: Beppu Onsen : the Unique Hot Spring Town in Oita, Japan
Yufuin (湯布院)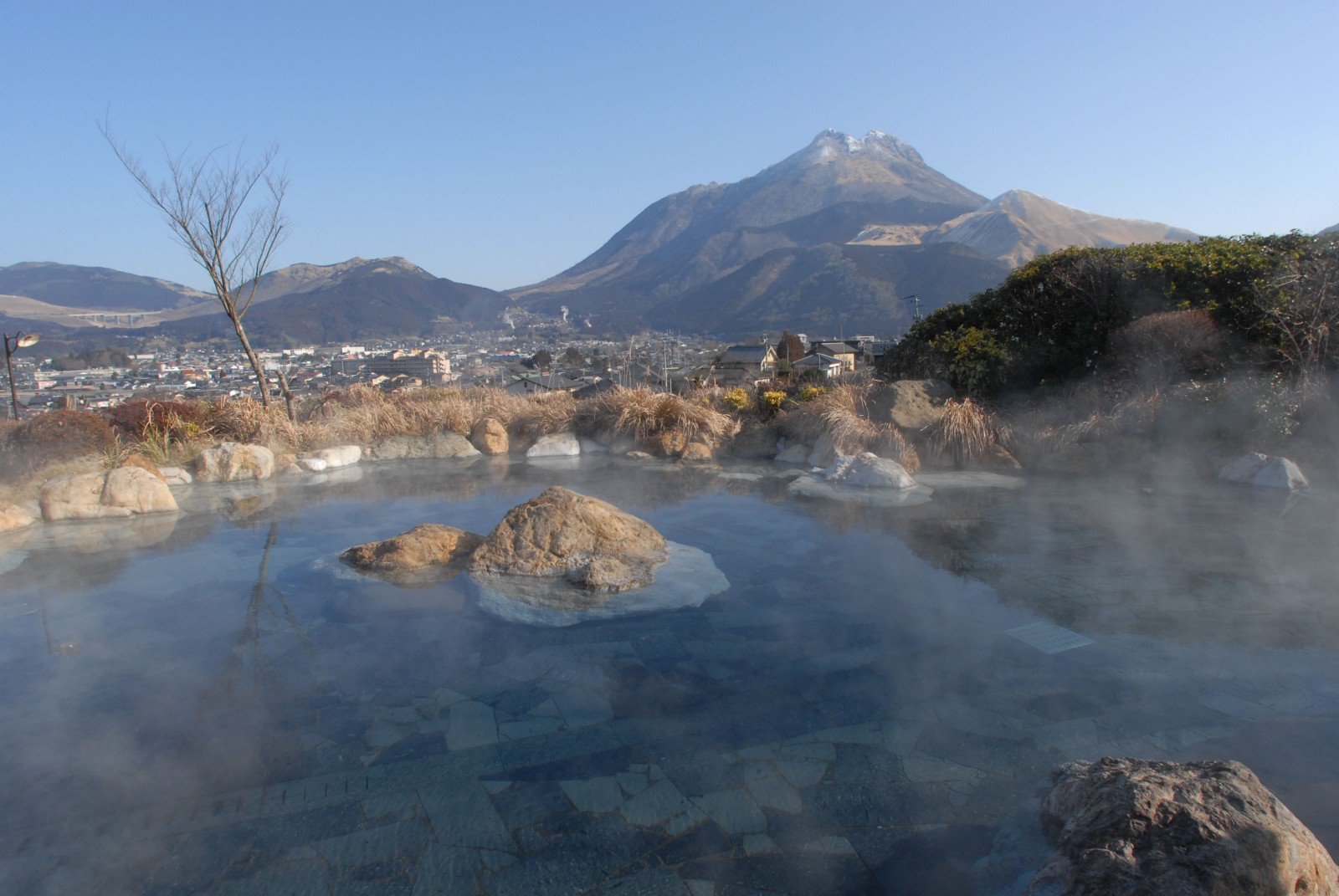 Along with Beppu, Yufuin is the biggest Onsen district in western Japan and best known for its outdoor bath with the splendid landscape of Mt.Yuhu. The place has developed as an Onsen resorts many decades ago and there are plenty of facilities for tourists including museums, shops and restaurants.
Ibusuki (指宿)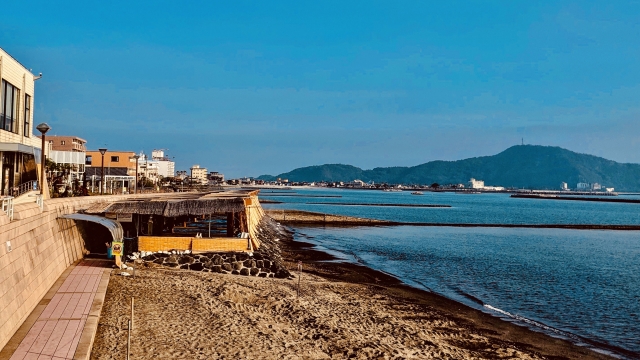 Ibusuki is the Onsen town located at the southern tip of Satsuma Peninsula in Kagoshima Prefecture. Ibusuki Onsen offers unique hot spring experience with the hot sand bath on the beach of Kagoshima Bay.
More info: Ibusuki: Hot Sand Bath Onsen Town Kagoshima!
Use our Onsen Map to check locations of listed Onsen spots and nearby attractions! Have a happy Onsen time in Japan! 🙂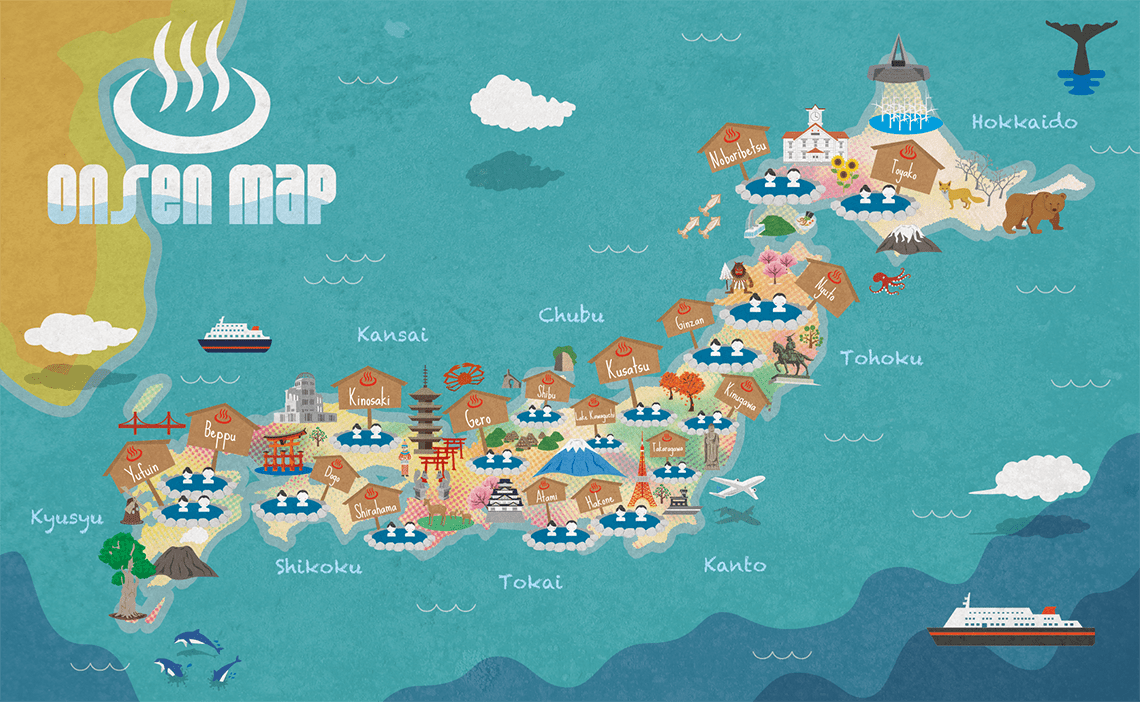 What did you think about the list? If you know any great Onsen spots in Japan, please leave a comment with your recommendation! For more information about Onsen spots in Japan, please check out my other articles listed below!
▽ Related Articles ▽
▼ Editor's Picks ▼
---