5 Best Outdoor Onsen in Japan
Japan's Best Scenic Rotenburo!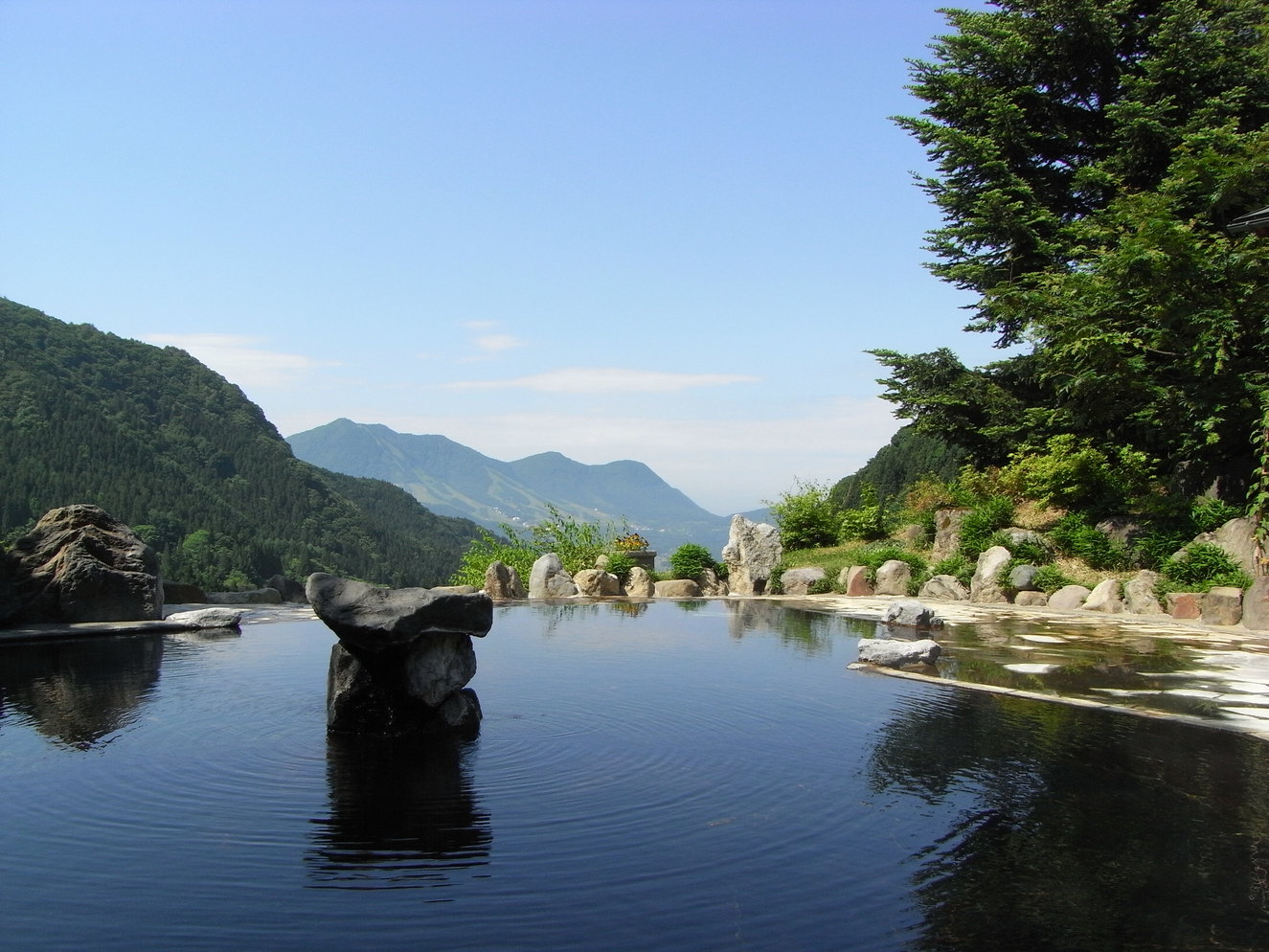 The best thing to do in Japan in winter time is definitely ONSEN (Hot Spring)!!! There are over 3,000 Onsen (hot spring) spots in Japan and it's hard to choose which one to visit. If you are seeking for an extraordinary Onsen experience, visit outdoor Onsen (Rotenburo) with a spectacular scenery!! Check out this list of 5 best outdoor Onsen with most breathtaking views!!
*Please note that this article contains affiliate links.
1. Lake Toya Onsen (洞爺湖温泉), Hokkaido
It's actually little-known but Hokkaido is the prefecture which has the most Onsen spots in Japan with over 250. Because the prefecture is super rich in nature, so there are many Onsen spots with scenic views, but I think Lake Toya in southwest Hokkaido might be one step ahead. Kohan Tei is one of Onsen sites around the lake which offers the stunning view of the crystal clear Lake Toya and the volcanic Mount Usu.
▶ Click HERE to book Kohan Tei Hotel with the best rate!! ◀
Website: http://en.toya-kohantei.com/
2. Matsudai Shibatoge Onsen Unkai (まつだい芝峠温泉 雲海), Niigata
▶ Book Matsudai Shibatoge Onsen Unkai with the best rate!! ◀
Matsudai Shibatoge Onsen is known for the great view of Unkai (sea ​​of ​​clouds). It's located on mount-pass in Niigata prefecture. The overlooking view of the sea of clouds surely makes you feel like bathing in heaven! Even though you don't catch the sea of clouds due to weather condition, you can enjoy the great view of the mountain range surrounded!
Website: http://shibatouge.com/
3. Lake Kawaguchi Onsen (河口湖温泉), Yamanashi
It's the best choice for Mt.Fuji lovers. There are several Onsen spots offering scenic view of Mt.Fuji around Lake Kawaguchi and the picture above is from Ubuya Ryokan. Ubuya is located by the and offers great scenic outdoor Onsen for their guest. Check the link below if you want to make a reservation!
▶ Click HERE to book Ubuya Hotel with the best rate!! ◀
Website: http://www.ubuya.co.jp/
4. Maguse Onsen (馬曲温泉), Nagano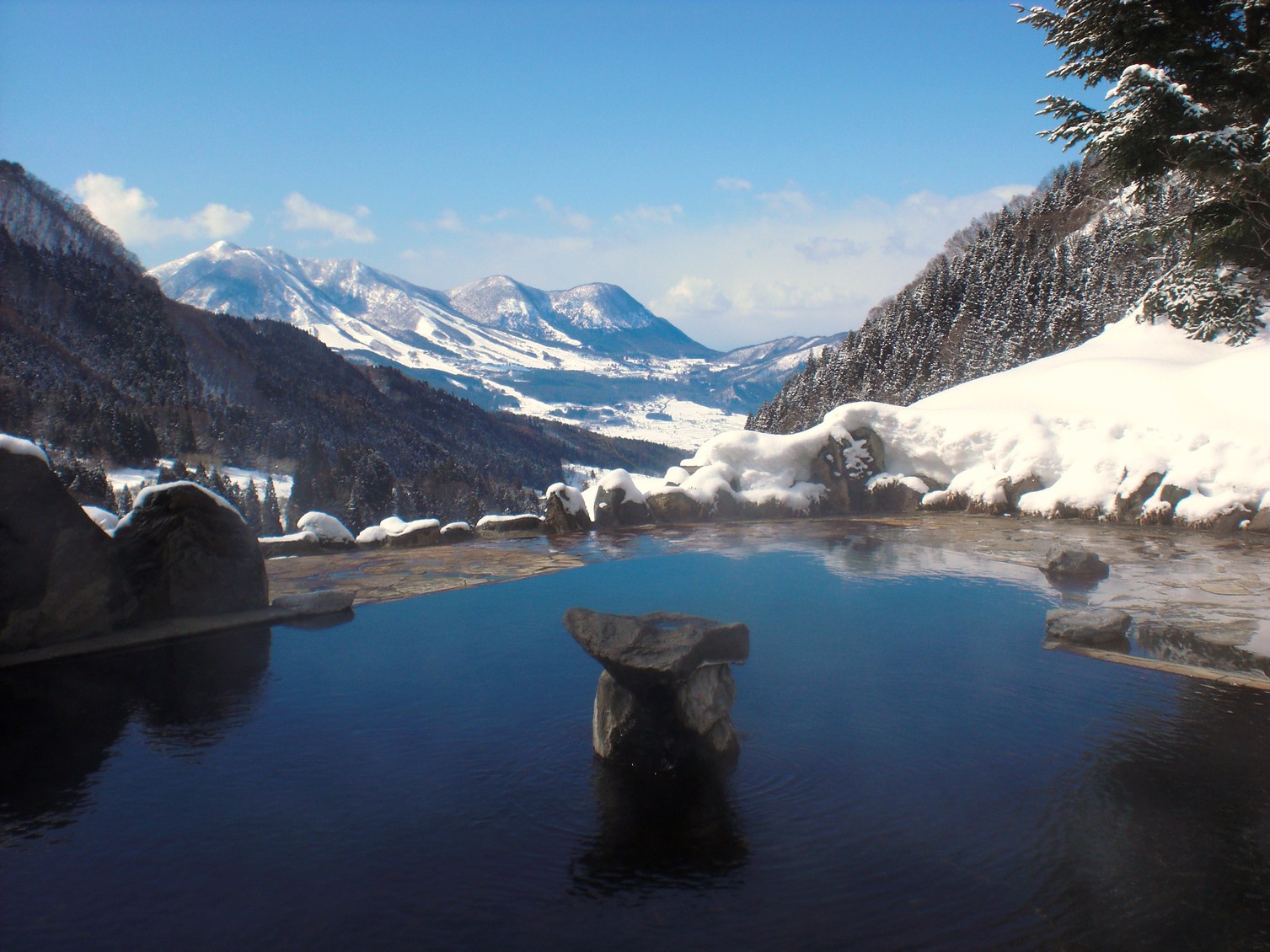 This Onsen could be the best choice for nature lovers! Maguse Onsen is located on a hilltop of Northern Nagano prefecture with the outstanding panoramic view of the Japanese Alps. Winter time is possibly the best time to visit as the mountains are covered in white by snow.
▶ Click HERE to book Maguse Onsen with the best rate!! ◀
Website:http://www.maguseonsen.com/
5. Tamatebako Onsen (たまて箱温泉), Kagoshima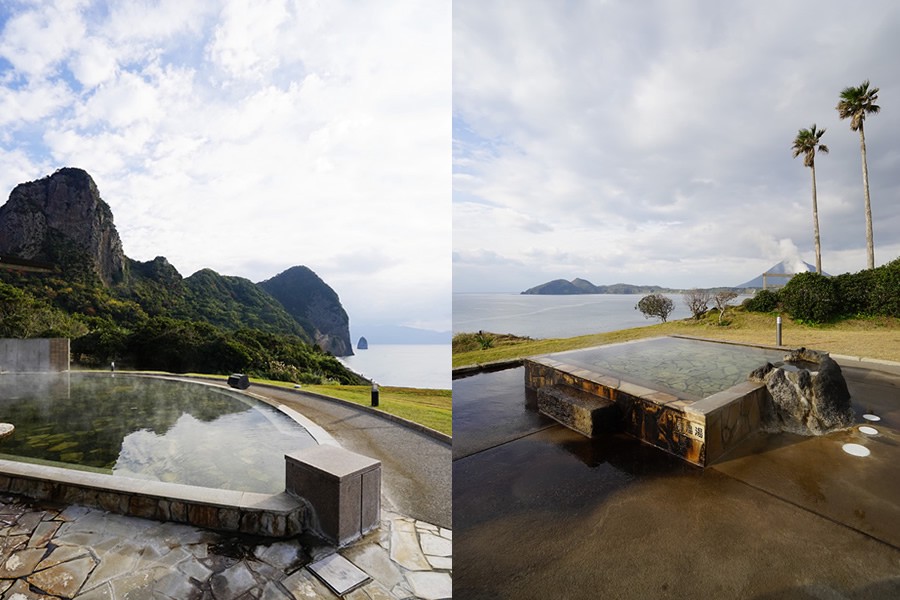 Tamatebako Onsen is a major attraction of the healthy leisure complex "Healthy Land" in the south of Kagoshima prefecture. It has been chosen as the best outdoor onsen for 3 years in a row by Tripadvisor!! The breathtaking view of the East China Sea with Mt. Kaimondake especially during sunset can not be beaten by anything!
Website: https://www.seika-spc.co.jp/healthy/
Locations;
↓↓↓For more articles about Onsen, check these links!! ↓↓↓
▽Related Articles▽
▼Editor's Picks▼
---