Yunokawa Onsen: Onsen Town Within Hakodate City in Hokkaido
Things to do around Yunokawa hot springs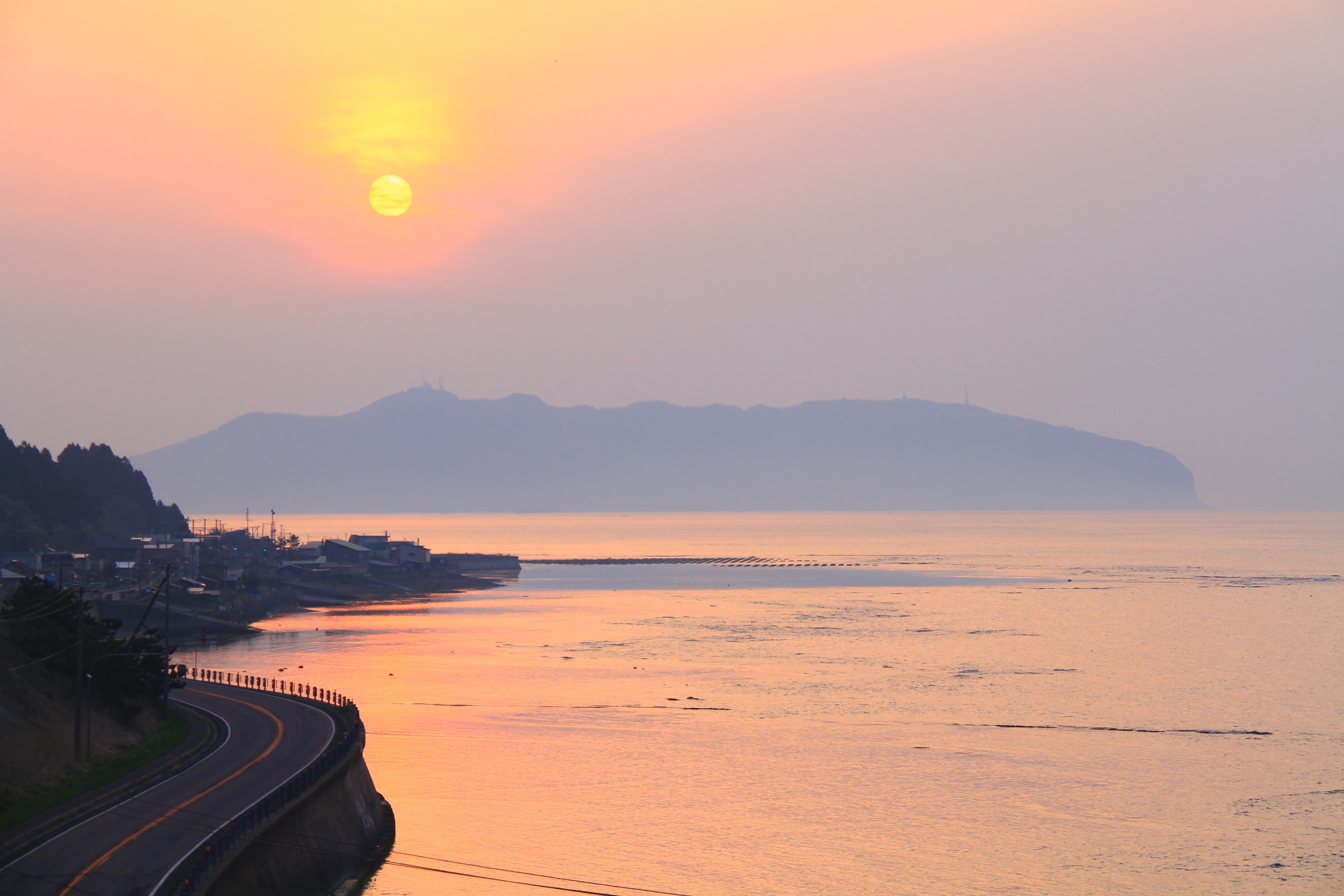 Yunokawa Onsen (湯の川温泉) is a hot spring town located in Hakodate city, Hokkaido. It is one of the most popular Onsen towns in Hokkaido, especially because of its location. Being so close to a big city has its perks without taking away the essence of what an Onsen town is all about.
*Please note that this article contains affiliate links.
---
The city of Hakodate is located at the southmost part of Hokkaido and faces the Tsugaru strait which is the sea that divides Hokkaido and Honshu. Being a big city facing the ocean means 2 things: You can enjoy the view of the ocean and there are many exquisite seafood restaurants you can go to.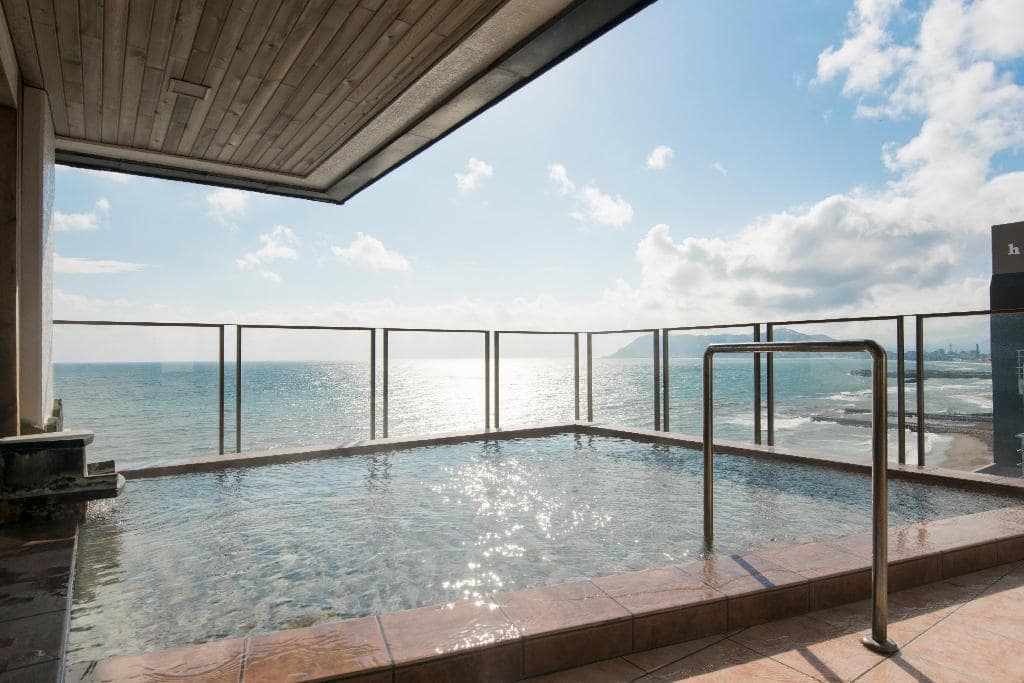 Yunokawa Onsen, having a history of over 500 years, is an important part of Hakodate. So much so that about half of the visitors who come to Hakodate actually stay in the Yunokawa area.
Most of the hot spring water from this Onsen contains sodium, calcium, and chloride. It is completely transparent and odorless. This type of hot spring water is said to be good for treating nerve and joint pains, sprains, women's diseases, and fatigue among other problems.
There are also some hot springs that have a slightly reddish color, but these hot spring waters are composed of the same components, just in a higher concentration. These reddish hot springs have the same properties, plus it is said to be good to smoothen the skin.
Other than enjoying the hot spring baths, there are so many things you can enjoy doing. Being located in the city makes Yunokawa Onsen unique among Onsen towns in Hokkaido.
You can enjoy city life going shopping and enjoying the incredible seafood that Hakodate has to offer.
Or if you are more interested in visiting touristic sites, the Goryokaku(五稜郭) and Mount Hakodate(函館山) are the 2 must-visit places.
Goryokaku is a star-shaped park that used to be a fort used in the Hakodate war that happened over 150 years ago. There is also a tower at the side of the park where you can go and view the beautiful landscape composed by the city and the sea.
If you go during springtime, you will be able to enjoy the amazing blossoms of the many Sakura trees within the park. And if you go during wintertime, You can appreciate the snow-covered star-shaped park that contrasts beautifully with the dark-colored moat.
Mount Hakodate (函館山) is a small mountain located in the south of the city. You can go to the top of the mountain by cable car and this is very recommended especially in the nighttime since the night view of the city is considered to be one of the 3 best night-views of Japan.
Hakodate is a big city so there are many more fun and interesting places you can visit. Rest assured you won't run out of things to do here.
If you're considering visiting Yunokawa Onsen, we would like to recommend the following two hotels for you.
The first one is Hakodate Hotel Banso. High-quality service, Spacious hot spring baths, and the exquisite seafood using the freshest fish. You can choose between a Japanese style room or a Western-style room.
<<Book "Hakodate Hotel Banso" at the best price!!>>
The second hotel we recommend is the Takuboku Tei Hotel. This is a more reasonably priced hotel that also includes great service and fabulous food.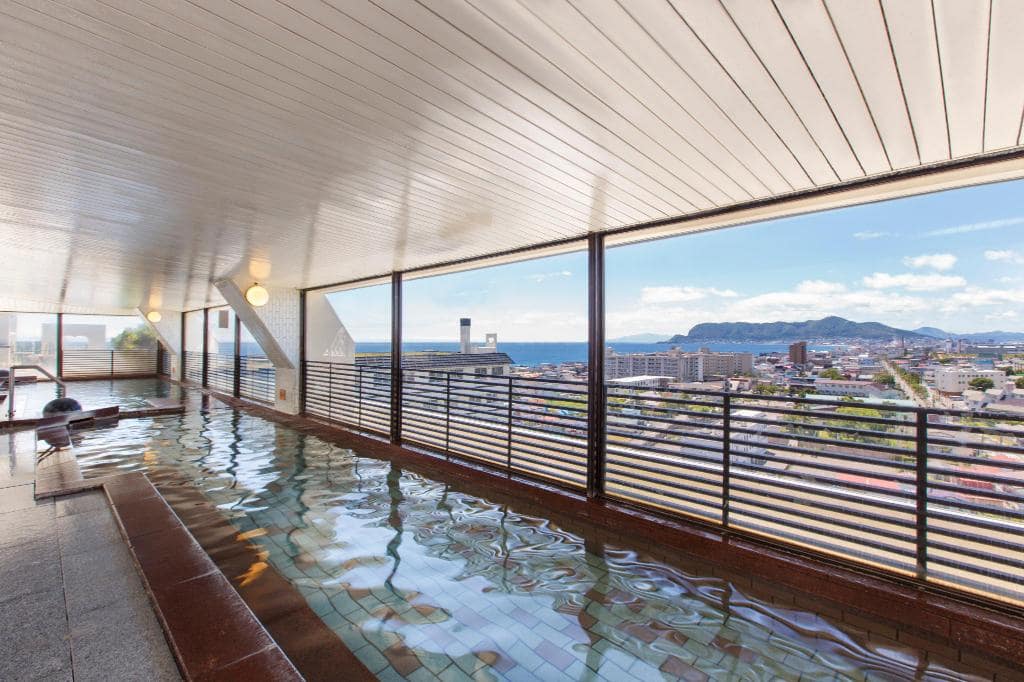 <<Book "Takuboku Tei Hotel" at the best price!!>>
Or, if you want to search for more options, check the link below!
<<Check for more hotels in Yunokawa Onsen!!>>
※Important Note: Even though there are Onsen that are starting to allow people with tattoos, this is still a minority. We recommend you ask and make sure before making reservations.
AREA MAP: https://goo.gl/maps/ai63Q8wV6L4Jsn8y7
---
For more things to do in Hokkaido, Check these articles!
▽Related Articles▽
▼Editor's Picks▼
---