10 Best Things to Do in Shiretoko
Shiretoko Travel Guide: What to Do in Shiretoko, Now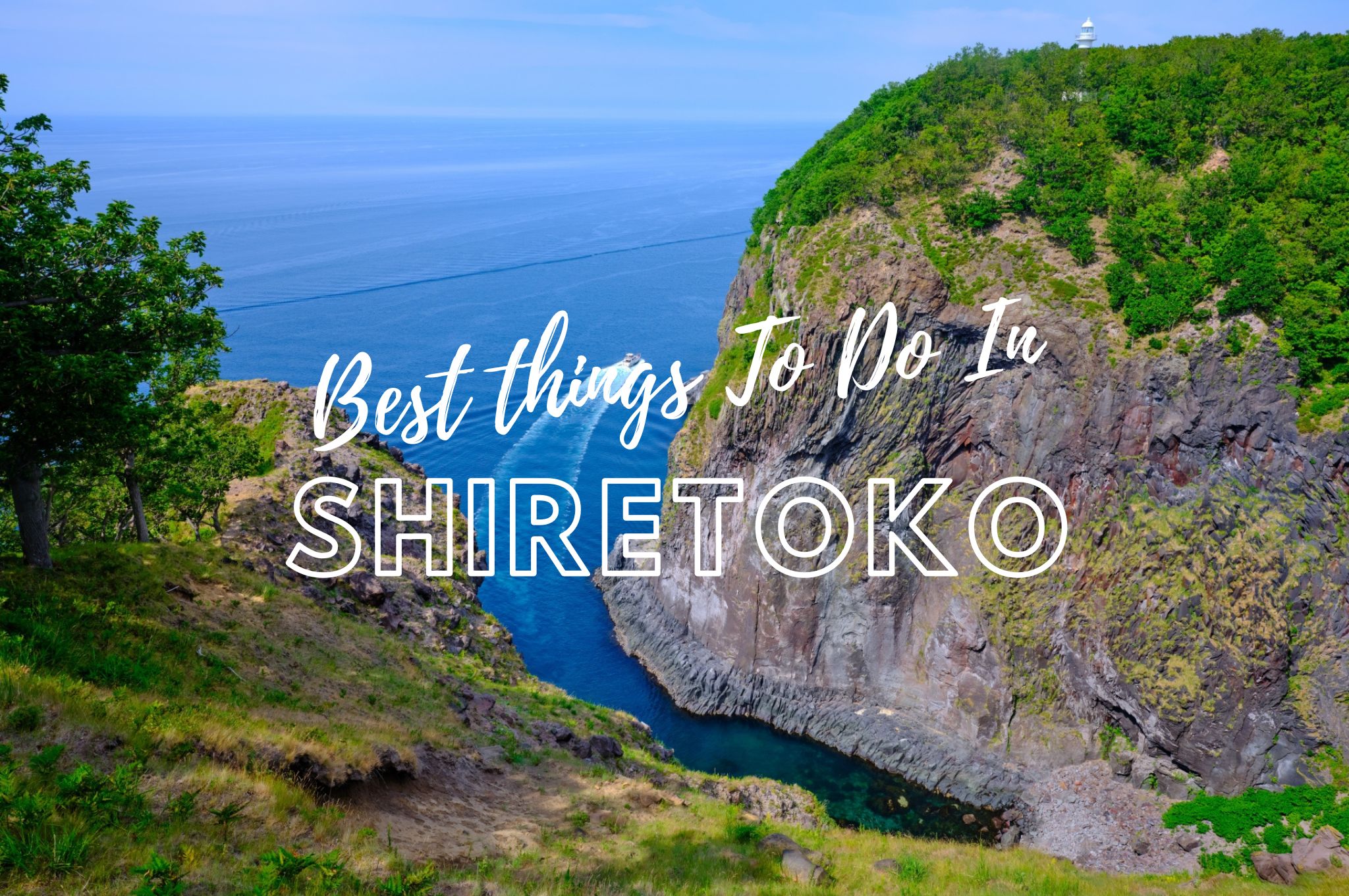 Very few places spell nature escapades like the Shiretoko Peninsula in the northeast end of Hokkaido. Its own name says it all. Shiretoko, or sir etok, as it's said in the Ainu language, can be translated as "end of the world". It may certainly feel this way in terms of tourist infrastructure when not even roads are available to traverse to the northern end of the said peninsula, which is why this is such a precious area. Untainted by "civilization", most of the area conforms Shiretoko National Park, designated in 2005 as a World Heritage Site by UNESCO. This gives us a rough idea of the natural treasures that await those who are seeking to experience what true wilderness feels like, so to make the most of it, these are the best things to do in Shiretoko.
---
1. Traverse the Shiretoko Five Lakes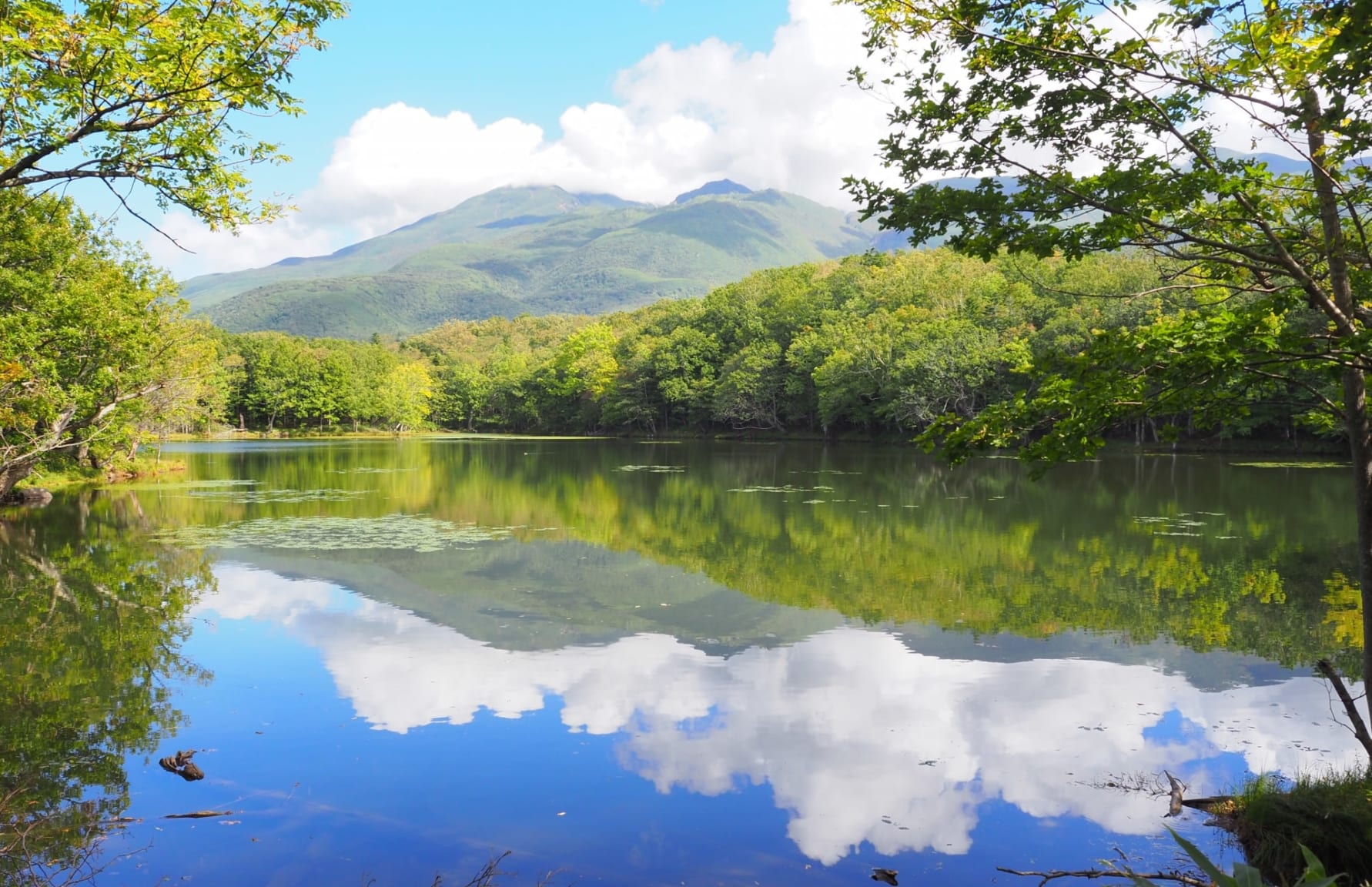 Shiretoko Goko Lakes (知床五湖) or Five Lakes is one of the most popular scenic places within the National Park, as it's the closest one to the park's parking space. Consisting of five small lakes product of Mount Io's volcanic activity, there are two possible options to enjoy the beautiful landscape. The easiest one consists of an elevated wooden boardwalk of about 800m allowing views of the first lake, suitable for a relaxed walk or for those visitors with accessibility issues. The other option is a series of nature trails of about 3 Km of extension covering all five lakes. There's an admission fee of 250 yen and availability may be limited or only permitted with license guides depending on the season so it's best to check on the park's website just in case.
2. Relax at Kamuiwakka Hot Falls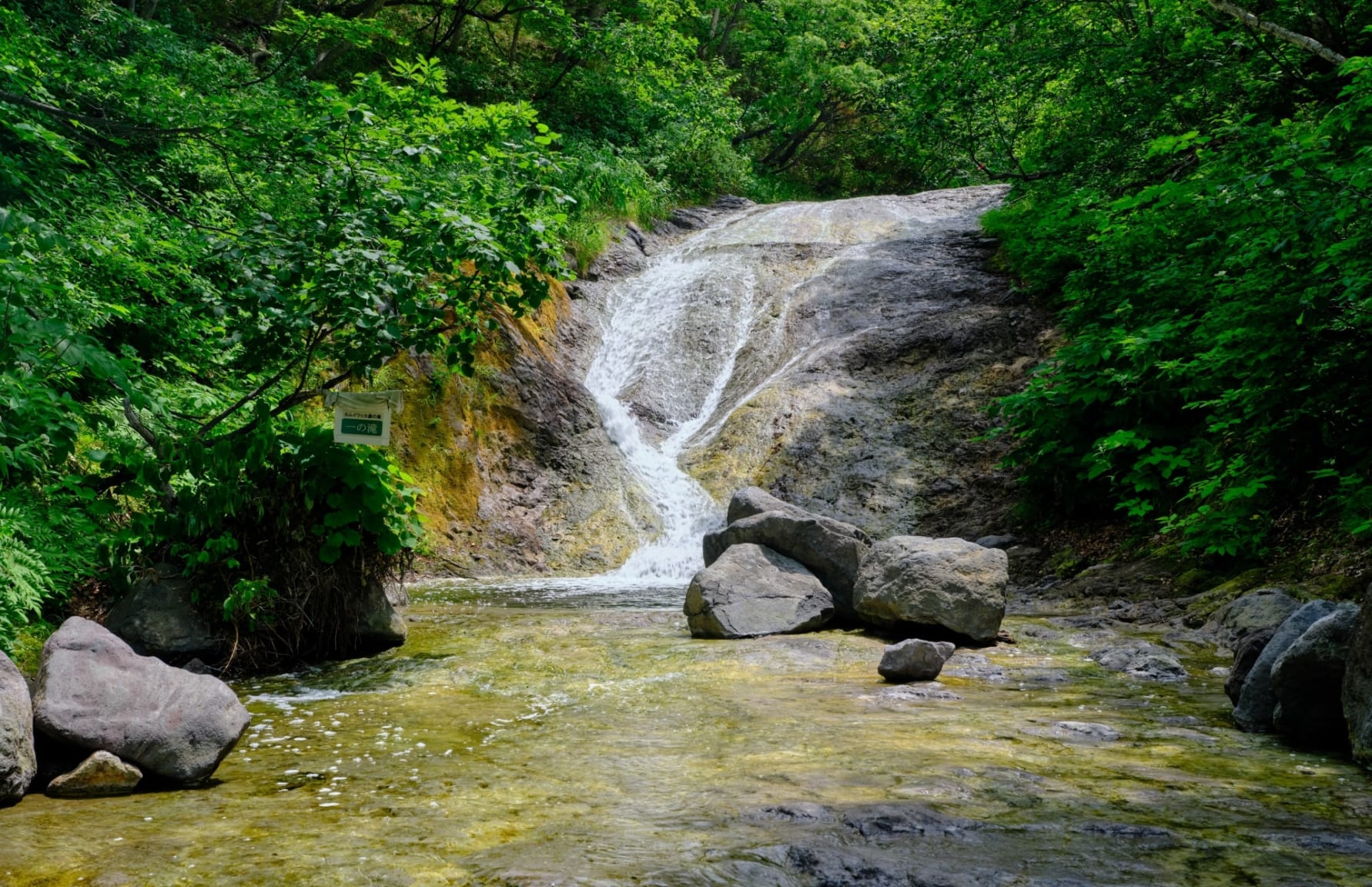 A local favorite for hot spring lovers, Kamuiwakka Hot Falls (カムイワッカ湯の滝) delivers exactly what the name suggests: a hot spring waterfall that flows into the river in what can be considered as one of the best outdoor onsen experiences in all of Japan. But a little effort is required to enjoy onsen heaven, as visitors must climb the river gorges, so adequate clothing and shoes are a must. Also, bear in mind there is no mobile reception here so going with a guide is highly encouraged, particularly since there may be bears in the area depending on the season. There are shuttle buses available from Shari bus terminal, but the area can also be accessed by car. However, there may be times when cars are restricted so it's generally better to use the bus.
3. Let Furepe WaterFall Surprise You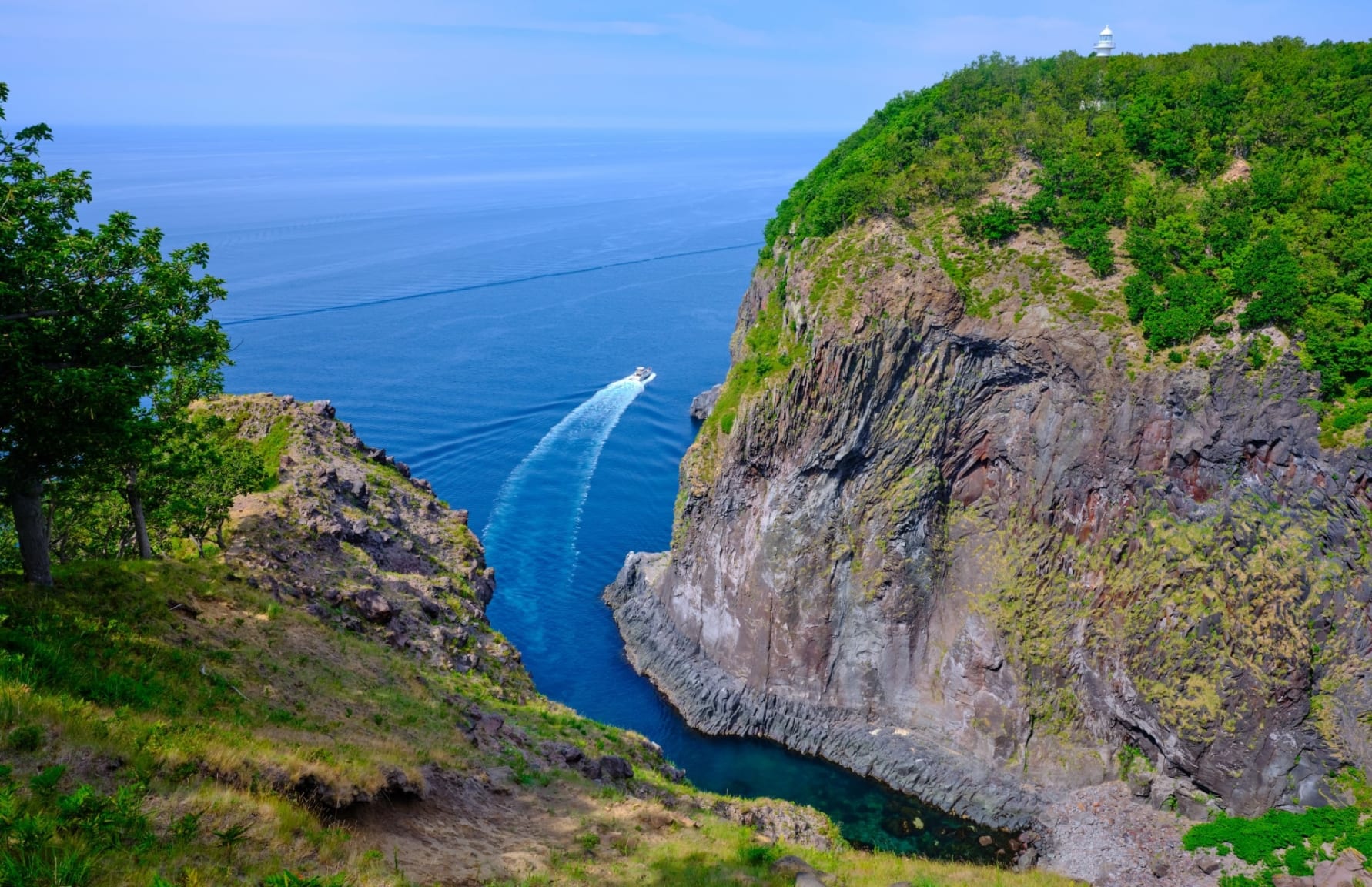 An underground waterway within the park's mountain range, Furepe Waterfall (フレペの滝) is also nicknamed as "Maiden's Tears" because of the way the water trickles down to the Sea of Okhotsk from the cliffs of Cape Puyuni, from an altitude of about 100 meters. So while it's not exactly a large waterfall, it's an impressive sight along the walking trail or from the sea aboard a ship. It can be reached on foot after approximately a 20min walk from the Shiretoko Nature Center, available all year long, or by cruise, about 1h30min from Aurora to Utoro Pier. Cruises are running from late April to late November.
4. Discover the Beauties of Oshinkoshin WaterFall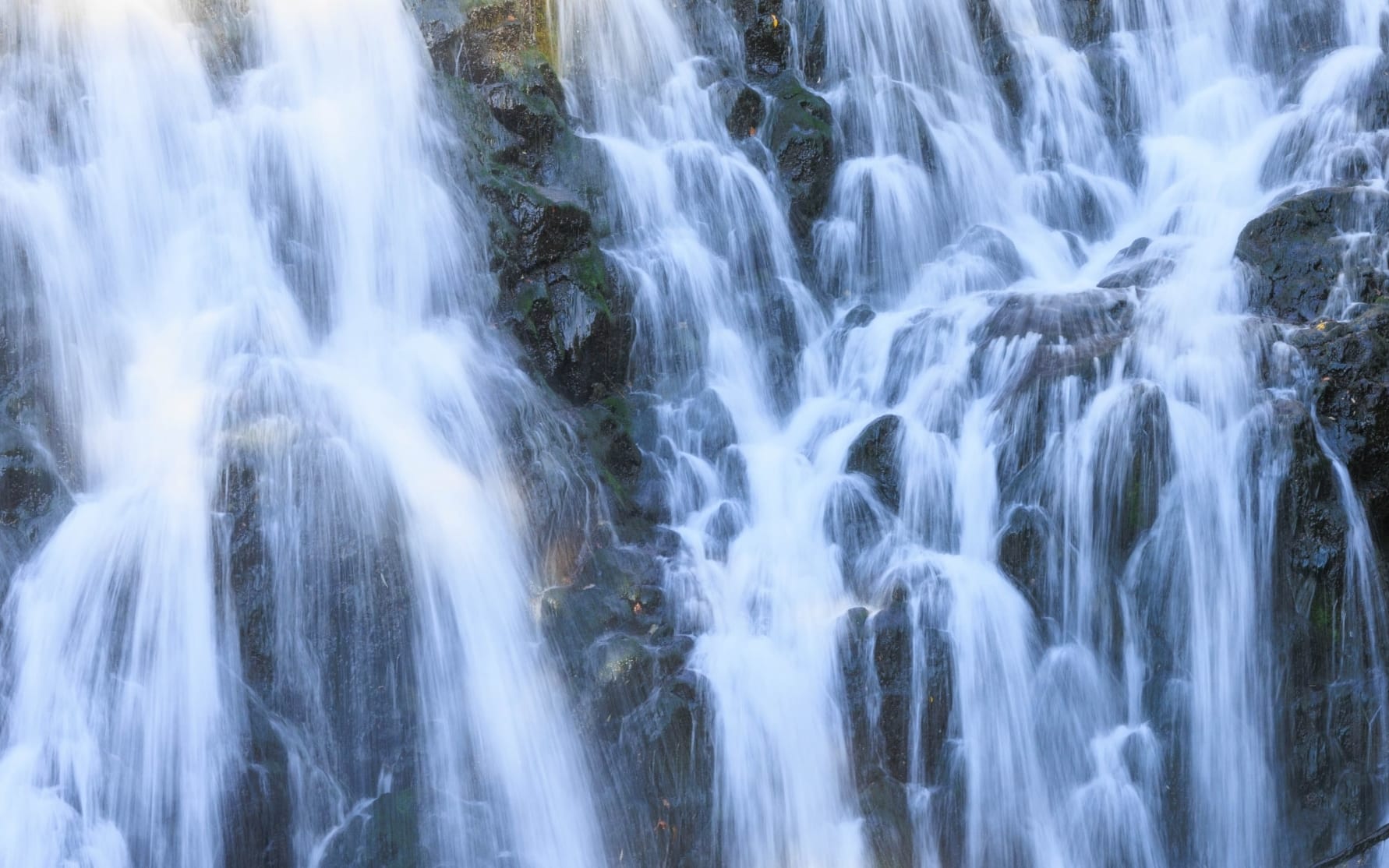 Next in our route, we reach the largest waterfall from the Shiretoko Peninsula. A spectacular view that has earned the designation of one of the 100 best waterfalls in Japan. It's often named the "Twin Beauties Waterfall" because of the way the stream tends to split in two. There's a platform atop a stairway that serves as an observatory to enjoy Oshinkoshin Waterfall (オシンコシンの滝) but also the views of the Sea of Okhotsk and the Shiretoko mountain range. Buses connecting Shari city and Shiretoko National Park stop here, so it's easily accessible by public transportation.
5. Be Mesmerized at the Sights on Shiretoko Pass
Shiretoko Pass (知床峠) is the road connecting the eastern coastal town of Rausu with Shari on the western end, along National Route 334. It's a very popular driving route thanks to the impressive landscapes that can be enjoyed throughout the year, save for winter as the pass is closed from November to mid/late April when a path is opened between the walls of snow, which is also a sight to behold! The pass is located around 740m above sea level, so it's one of the earliest places where people can enjoy autumn colors, as early as the beginning of October. During summer, a few buses run between Utoro and Rausu so it's a good chance for those who would rather not drive.
6. Photograph the Landscape at Cape Puyuni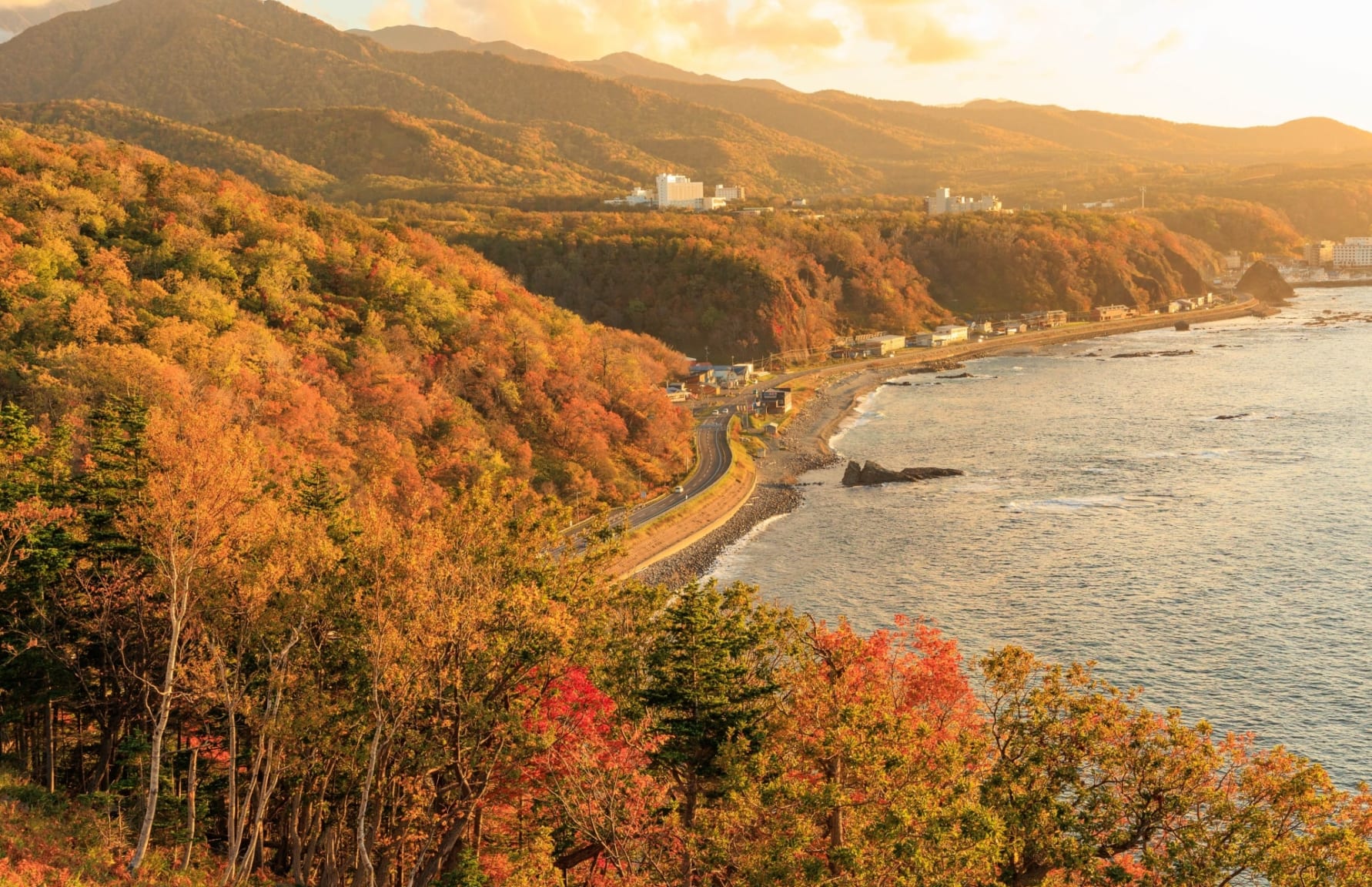 Although it is said that Puyuni can be translated as "hollow place" in the Ainu language, the meaning implication of this word has little to do with the truth. Overlooking Utoro port and the Sea of Okhotsk, Cape Puyuni (プユニ岬) offers a feast for the eyes as far as breathtaking sunset spots are concerned. No wonder it's a very popular place for professional and hobbyist photographers alike, particularly during winter, when chunks of drifting ice can also be seen from here. The actual end of the cape isn't accessible, however, the farthest point visitors are able to reach is located at Miharashi Bridge, about 1Km away from Shiretoko nature center.
7. Feel on Top of The World at Oronkoiwa Rock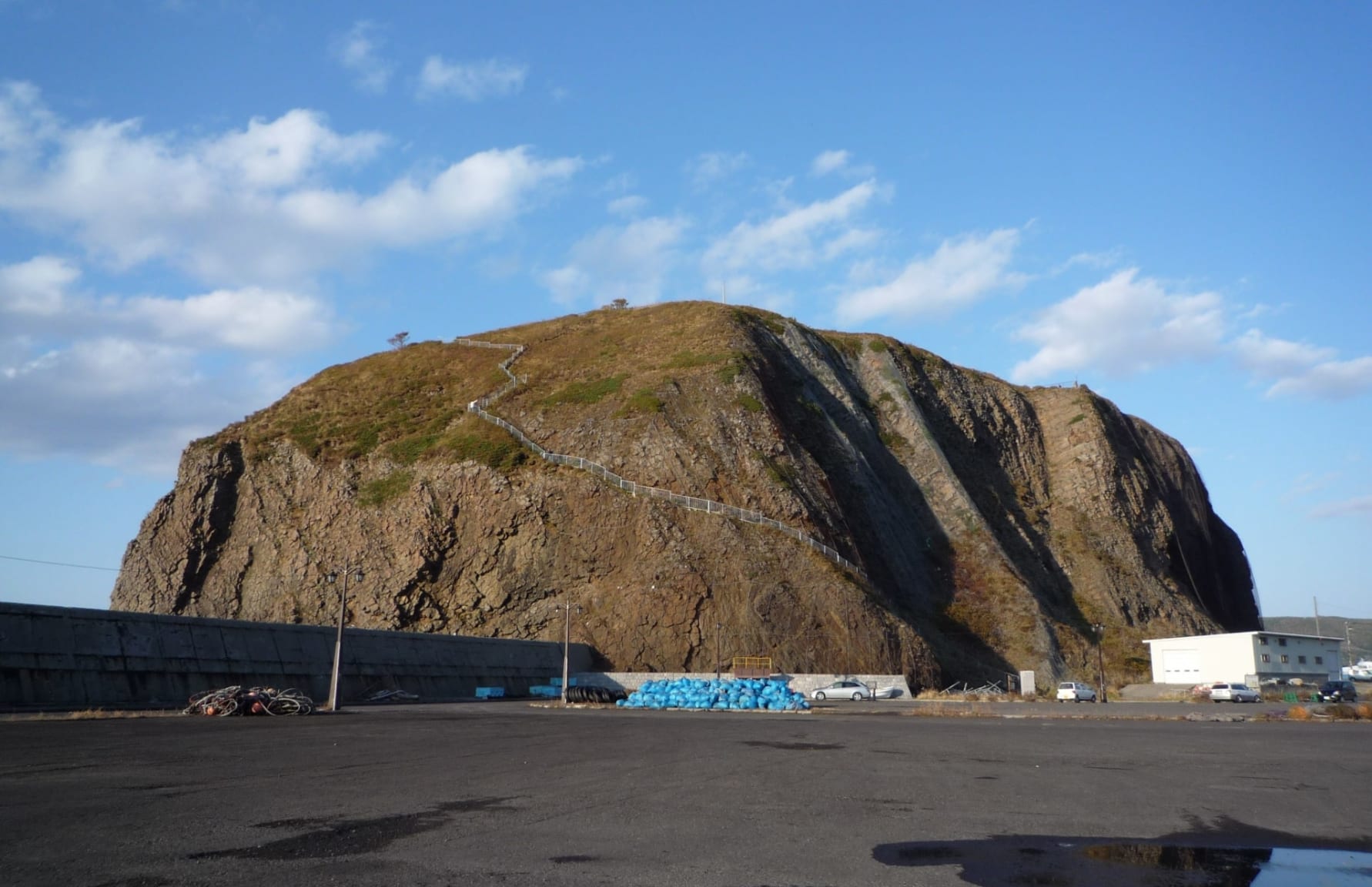 Next to Utoro Port, there's an impressive rock called Oronkoiwa Rock (オロンコ岩) which is about 60 meters high, named after the Oronko, the indigenous tribe that used to live around this area. An impressive landmark in its own right when photographed from afar, it's also a great vantage point for incredible panoramic views of the area for those willing to climb the roughly 170 steps to the summit. Access is free and so is the nearby parking lot in Utoro port, but for the latter, there's a fee during summer due to increased demand.
8. Appreciate Shiretoko's Beautiful Sunset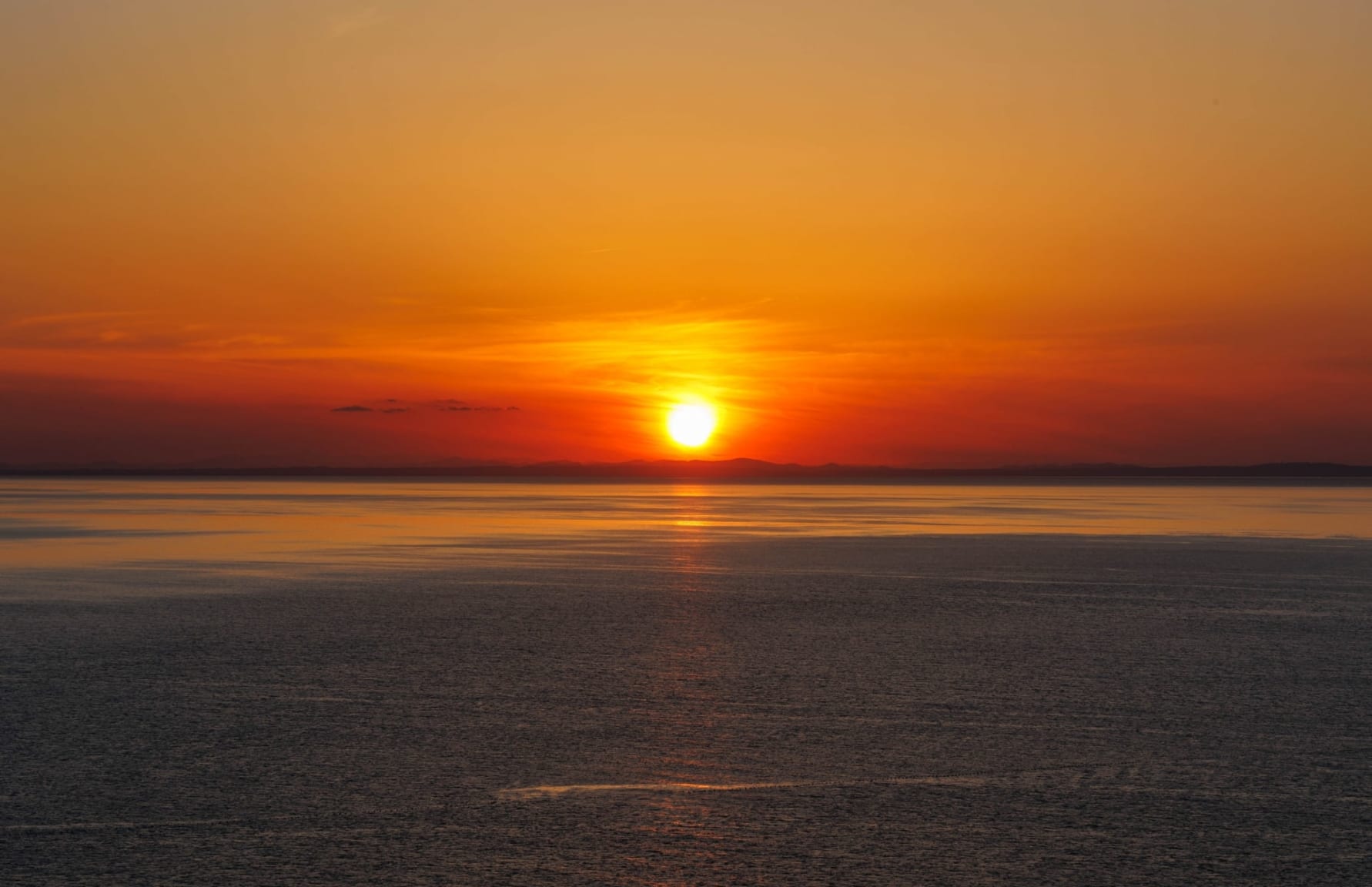 Yuhidai (夕陽台) is an observation deck located at the Shiretoko Campsite, near Utoro port. Yuhi literally means sunset or setting sun. As such, it's a famous place to enjoy the sunset all year long, and a popular choice for romantic dates, for obvious reasons. The site is open every day and access is free of charge, but on clear days it's advisable to be here a little early as it may become crowded. The closest bus stop is the Utoro bus terminal, about 15 min on foot. There's also a parking lot on the opposite end across the Yuhidai Hot Spring.
9. Enjoy the Freshest Seafood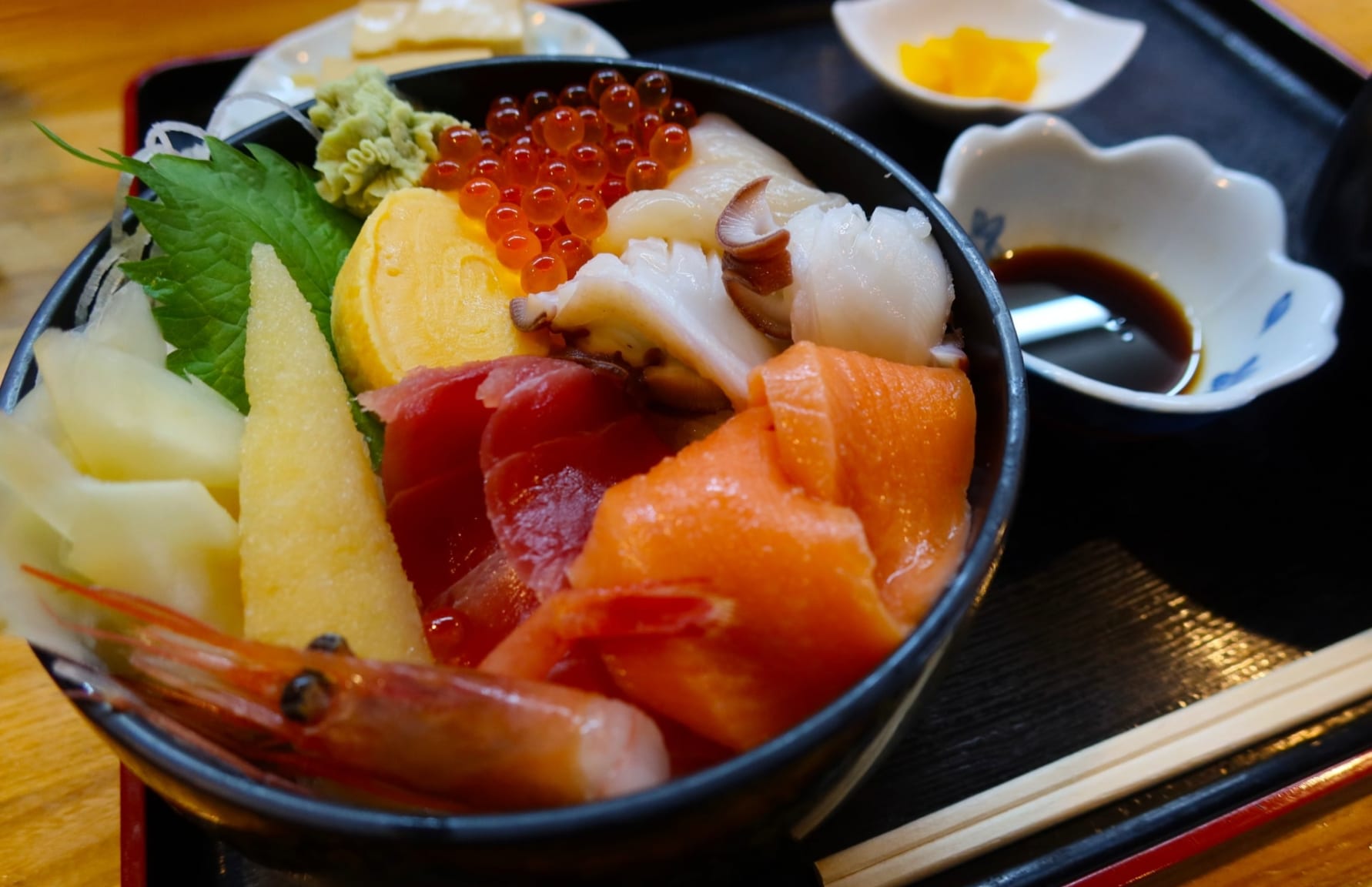 When we talk about the best that nature has to offer in Shiretoko, we don't mean only the incredible sights and landscapes, but also the gastronomic experience of this location. Seafood can't be any fresher than this and your visit cannot be completed unless you have a taste of the local seafood. For example, in Utoro you shouldn't miss Ezogashima's raw sea urchin rice bowl, or Kaninoya's various sashimi offerings. If you're in the Shari area, you may want to stop by Shiretoko Satomi to try their delicious sushi. Or perhaps you want to try your hand at cooking yourself, in such case you should head to Utoro/Shirietoku Road Station, a resting spot with a market area where you can find local seafood as well as various souvenirs.
10. Improve the Experience with Shiretoko Sightseeing Boats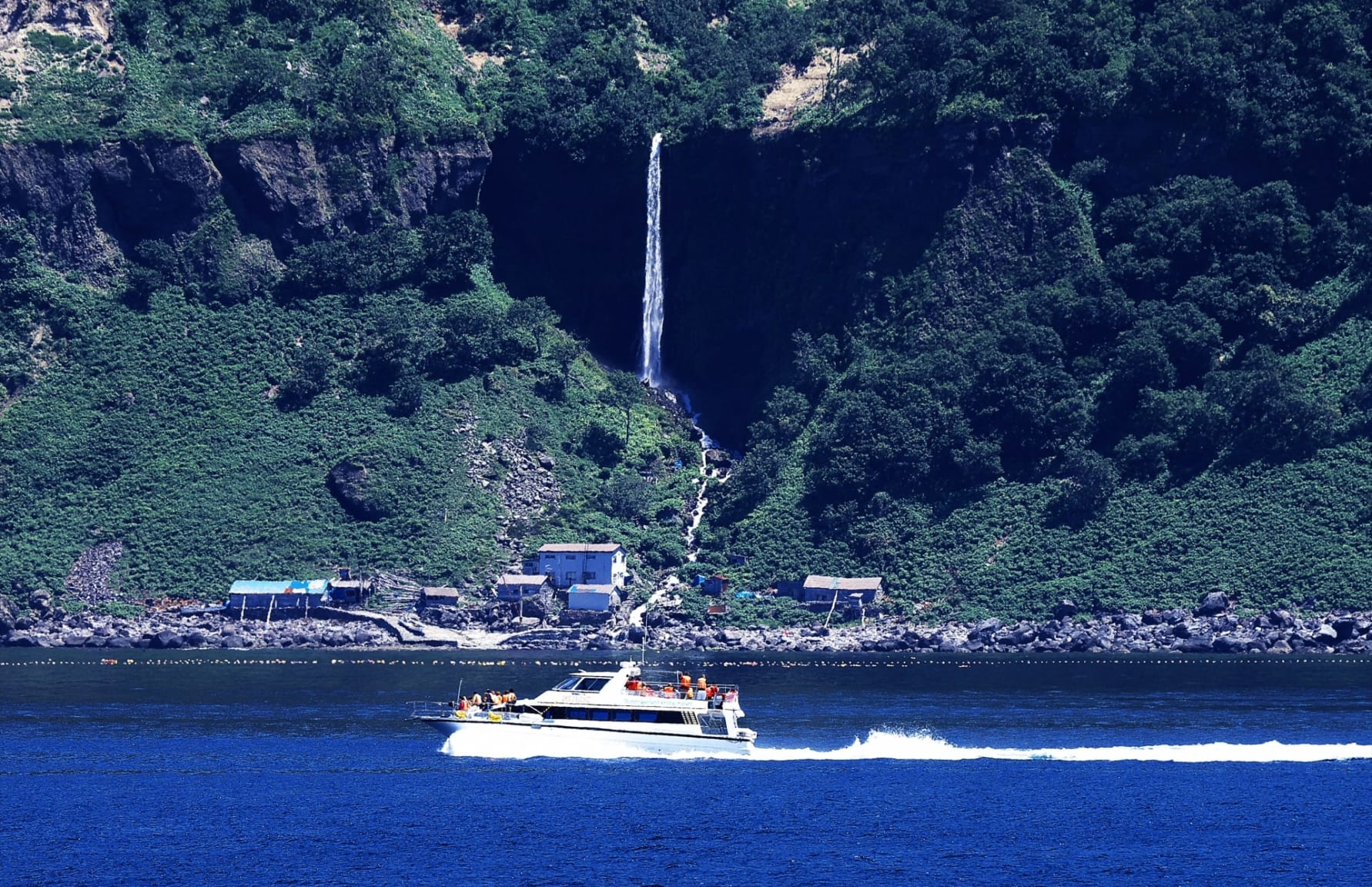 There are several sightseeing services available in the area:
+1. Staying at Onsen Accommodations
We need to include an addendum to this list so that we can mention some nice hot spring lodgings to round up the Shiretoko experience:
Yuhi no Ataruie Onsen Hostel is a great affordable option for travelers, conveniently located 15min on foot from Shari Utoro Bus Station. All rooms have great views of the Sea of Okhotsk.
▶ Yuhi no Ataruie Onsen Hostel official website: https://www.yuuhinoataruie.com/en/index.php
Kitakobushi Shiretoko Hotel & Resort is a luxurious resort with all the usual amenities we can expect from a top accommodation that's only 6min on foot from Oronkoiwa Rock.
▶ Kitakobushi Shiretoko Hotel & Resort official website: https://www.shiretoko.co.jp/
My Top Pick from This Shiretoko Bucket List
As a fervent lover of onsen, a natural outdoor onsen like Kamuiwakka Hot Falls is the natural choice. Hiking the outdoors is also one of my favorite activities so there's nothing better than a hike around a gorgeous environment and ending the experience with a blissfully relaxing hot spring!
First Time in Shiretoko? What You Should Do and What to Take Into Account
Your first foray into the end of the world should definitely include the Five Lakes. There's a reason why it's at the top of the list! It has the best balance between remoteness while also being reasonably easy to reach and beginner friendly, with exceptional views to boot! However, bears are more active between May and July, so just to be extra cautious, it's best to plan your visit from August to November, preferably on the warmer months. Otherwise, you can only visit the area on a Japanese tour group with a licensed guide.
---
▽Subscribe to our free news magazine!▽

On your next visit to Japan, dare to go beyond the usual touristic spots and venture yourself up north! To sum up, Shiretoko National Park is one of the greatest destinations in Hokkaido for travelers looking to see for themselves the raw and untamed beauty of nature in Japan. As a UNESCO World Heritage Site, Shiretoko is a treasure of biodiversity that will surely become an unforgettable experience.
For more information about traveling in Japan, check these articles below, too!
▽Related Articles▽
▼Editor's Picks▼
---