15 Best Okinawa Tours and Activities
Things to Do in Okinawa: Special Tours and Activities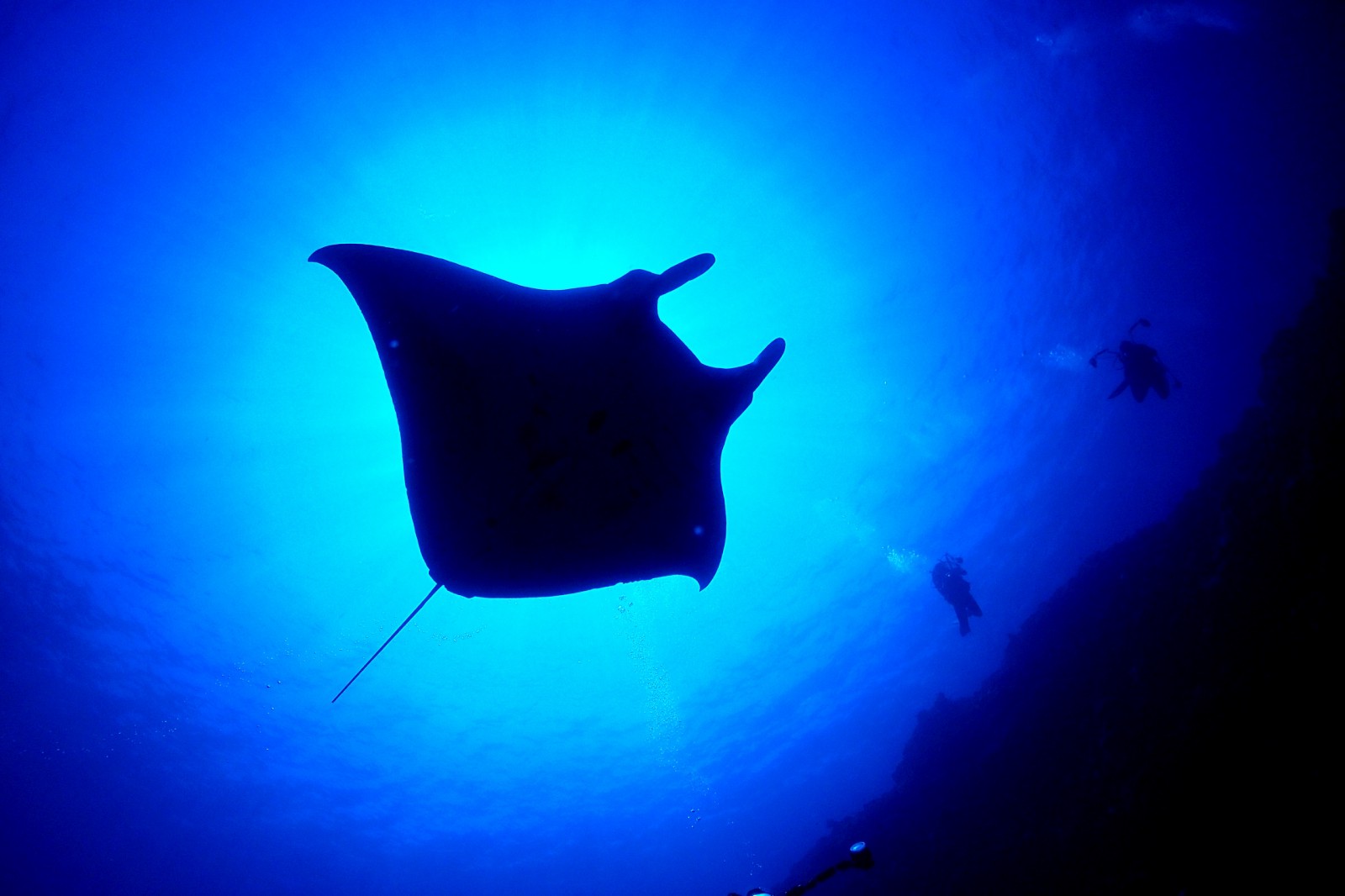 Where is the best place to be during summer? I guess Okinawa could be the answer for many of us! The southern tropical island of Japan, Okinawa is attracts visitors by its stunning weather and beautiful ocean! And the best way to discover the beautiful islands is to join fun tours and activities, especially marine experience 😉
Today, I'd like to introduce 10 best tours and activities in Okinawa, including on the Main Island and remote islands such as Ishigaki Island and Miyako Island. Spoil your summer in this beautiful paradise 😉
-Okinawa Main Island-
1. Paragliding Experience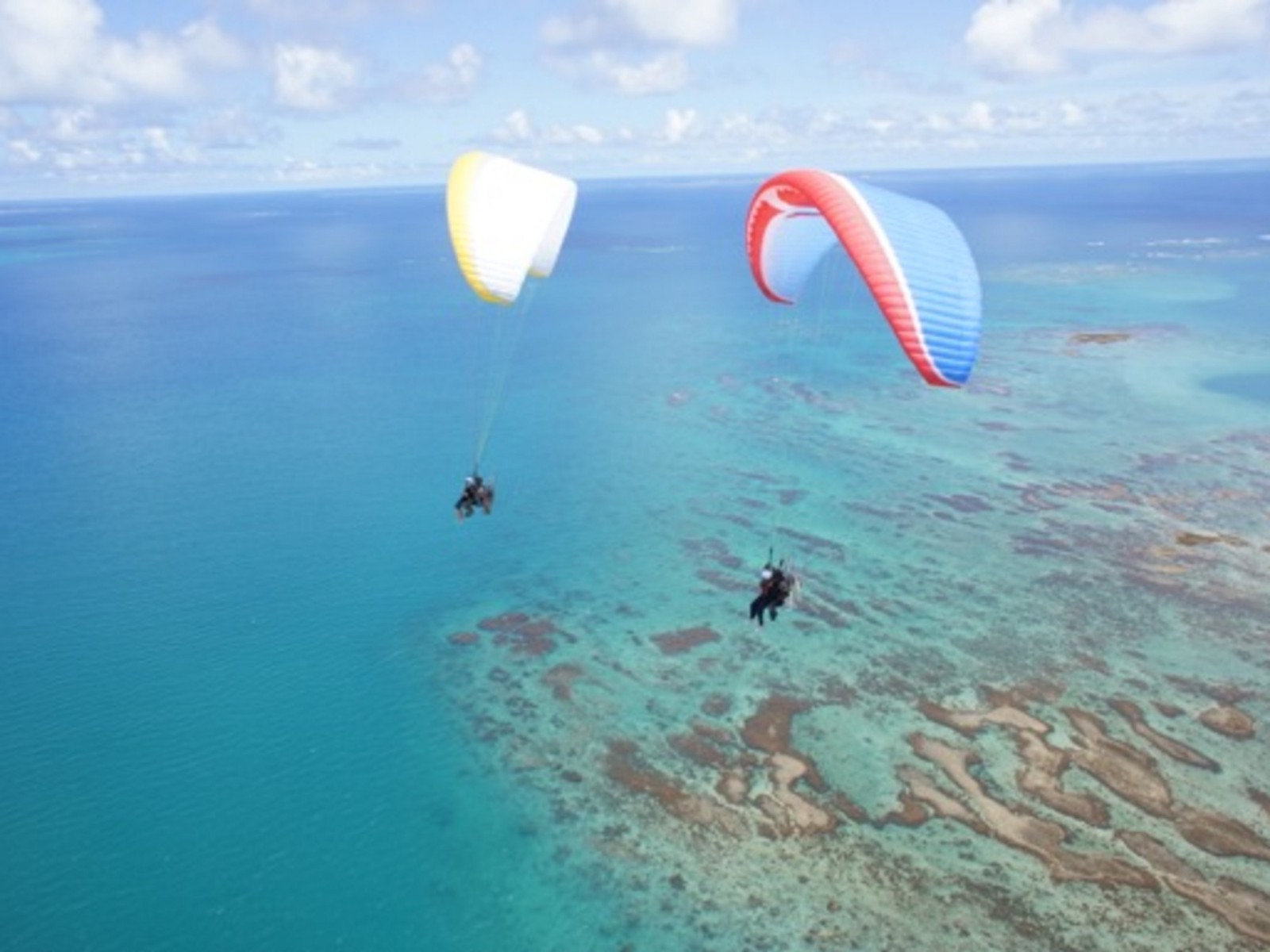 What an amazing way for sightseeing!! Take an adventure up in the sky and enjoy the overlook view of the beautiful nature and ocean in Okinawa 😉 The paraglide tour takes you to 200m high above the ground with a veteran pilot. Make sure to take a lot of pictures from the sky!
2. Sunset Boat Dinner
Okinawa's beach is a perfect locations for couple to have a romantic dinner 🙂 Book a romantic dinner on cruise at sunset time or night with a view of wonderful ocean and islands. Enjoy delicious course dinner with Okinawan cuisine with a live performance on the cruise ship!
3. Private Kayaking & Snorkeling Tour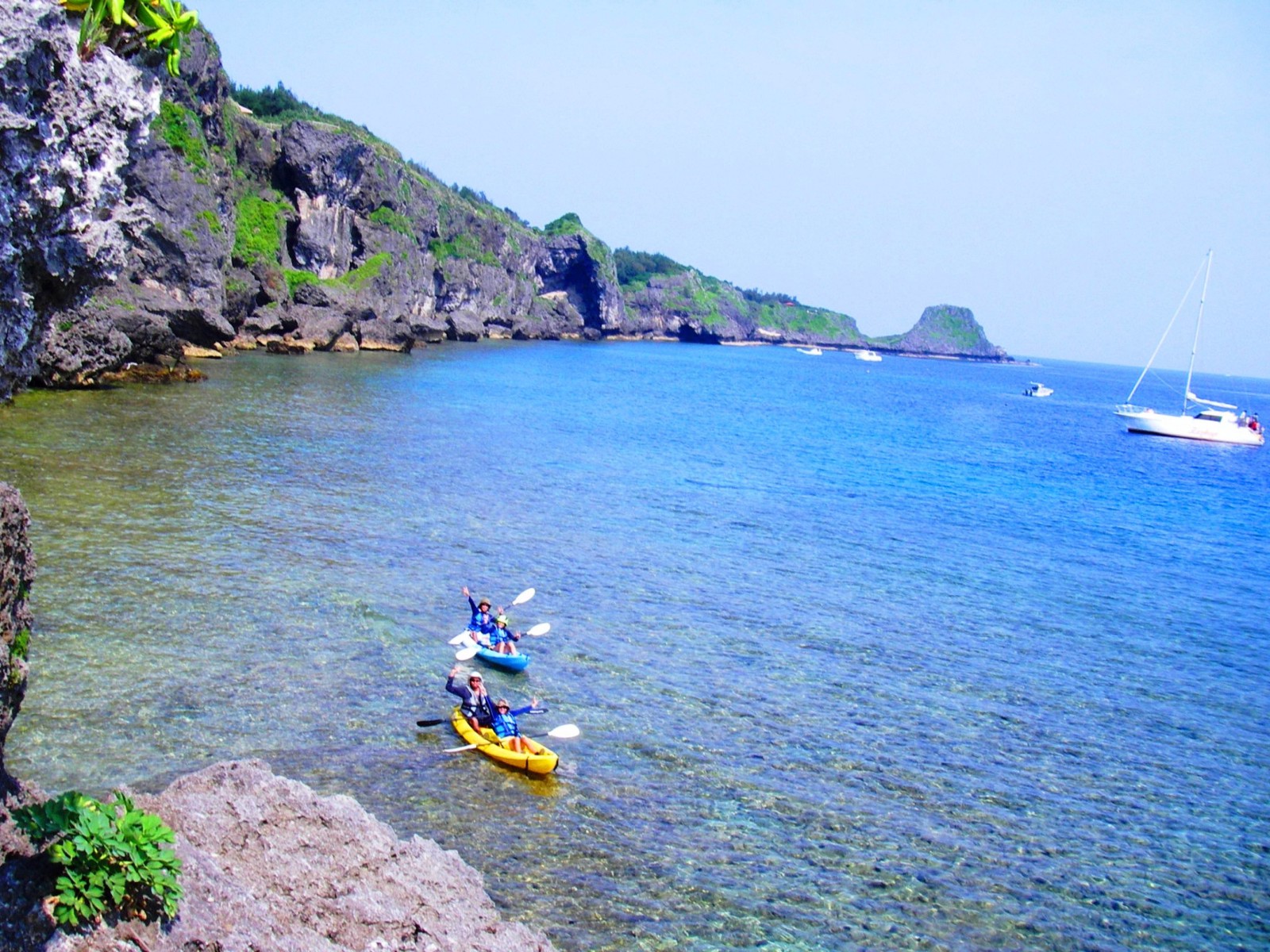 When in Okinawa, marine/water activities are must-do thing. Enjoy the stunning ocean of Okinawa by Sea Kayak & snorkel, and see the colourful coral reef and fish. The tour takes you to the most amazing snorkeling spots including the miraculous Blue Cave! The rental equipments are provided for guests.
4. Best Highlights of Okinawa in One Day
See the best bits of Okinawa in one day by the bus tour including the famous Churaumi Aquarium and Ryukyu Village. This hassle-free day tour is a perfect option for visitors who want save their time or families with small kids! The tour includes admission tickets.
5. Learn about Okinawa Food Culture & Cooking
Okinawan cuisine is very different from other part of Japan, and it's one of the most interesting food cultures with the long history of the Ryukyu Kingdom. It's also considered as a secret of Okinawan's longevity. This private cooking class offers deep cooking knowledge and techniques of making traditional and unique Okinawa dishes!! The class starts off from shopping at local market before the cooking session.
6. Explore Okinawa's Deep History in Naha
The capital city of Okinawa, Naha houses several historical sites from the former Ryukyu Kingdom. This one-day tour let you to discover the deep history and culture of Okinawa which are totally unique and very different from other parts of Japan!
7. SUP through Okinawa's Exquisite Ocean!
Stand Up Paddle Board is one of most trendy water activities worldwide today! Cruise around Okinawa's stunning ocean with clear blue water and you will be able to see through the charming fish and colourful coral reefs when it's sunny and there are no waves.
8. Photo Shooting Tours
The 4-hour photo shooing session with your own professional photographer is the wonderful way to capture your holiday in Okinawa with the beautiful ocean and the blue sky for the best holiday memory!
-Tokashiki Island-
9. Snorkeling With Sea Turtles
In the beautiful ocean of Okinawa, you will have amazing chances to meet some of the most adorable marine lives such as turtles and explore the beautiful world under the sea of Tokashiki Island, one of the most beautiful remote islands of Okinawa.
-Zamami Island-
10. Whale Watching Tour in Okinawa with a High-Speed Boat!
Take a wonderful opportunity to watch the wild humpback whales coming back for reproductive activity in Okinawa's ocean only during winter! It's one of the rarest experience that you wouldn't have anywhere else in Japan or even in the world!
***only available (from December to April)
11. Explore the Coral Beaches in Zamami Island
Zamami Island is one of the most attractive of Okinawa and the most accessible islands from Okinawa mainland which can be accessed by ferry or speed boat from Naha City. The island is home to the beautiful Furuzamami Beach and colourful coral reefs.
-Miyakojima Island-
12. Snorkeling with SUP or Canoeing
Miyakojima Island is a remote island of Okinawa, very famous for white-sand beaches and crystal clear water that attract ocean lovers from all over the world. This half or full day tour lets you enjoy the beautiful under the sea world of Miyakojima with a choice of SUP or canoe with a guide. You can also experience snorkeling with a very high chance of meeting sea turtles!
-Ishigaki Island-
13. Go Snorkeling with Emerald Ocean in Ishigaki Island
Ishigaki Island is the most popular remote islands of Okinawa with several stunning beaches and snorkeling & diving spots. A lot of colourful fish and coral reefs can be spotted under the sea 😉 Have a wonderful experience with snorkeling at one of the most treasured islands of Okinawa!
14. Diving Course for Beginners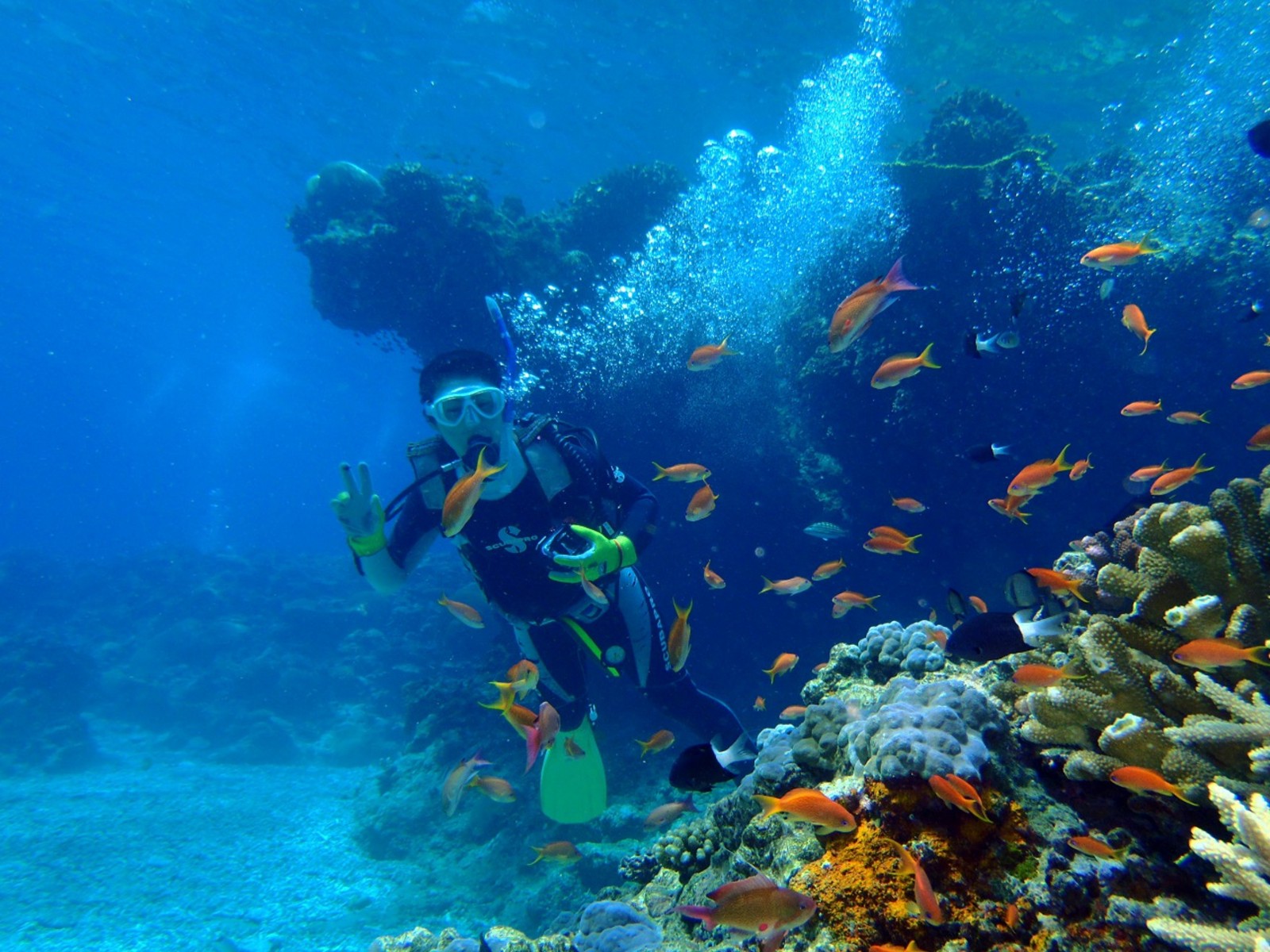 Love snorkeling? Then you may wanna try diving, too! And Okinawa is one of the best places on earth to do it! Take a chance to learn diving course in Ishigaki Island and witness the gorgeous world under the sea!! The view of colourful fish and coral reefs are simply breathtaking!
-Iriomote Island-
15. Explore Iriomote Island with SUP
Iriomote Island is the largest island of Okinawa known for its rich nature and wildlife. Explore the unspoilt nature of Iriomote Island with the most extraordinary way! Go through the forest of mangrove with stand up paddleboard (SUP).
Thanks for reading 🙂 Okinawa is an amazing city to visit with full of beautiful nature and the rich history ! Here are some more articles introducing more information about Okinawa, so please check them out!
▽Related Articles▽
▼Editor's Picks▼
---