Gion: Traditional Geisha District in Kyoto
Gion is the district in Kyoto which is known for the Geisha culture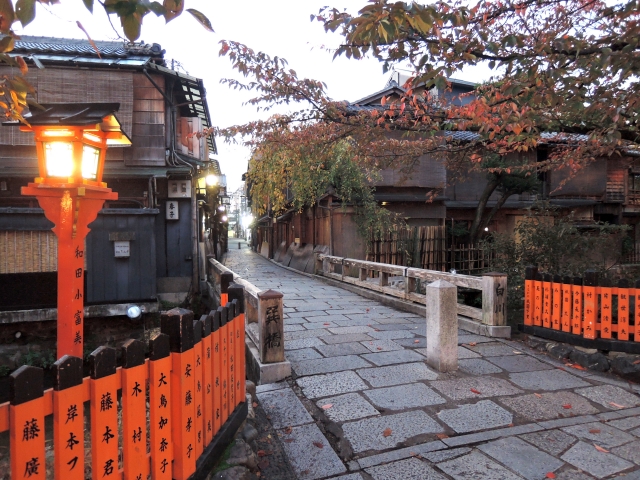 Gion (祇園)
is Kyoto's most famous geisha district, located in front of Yasaka Shrine around Shijo Avenue. The district has developed in the Middle Ages as one of the most exclusive geisha district in Japan.
Part of this district has been declared a national historical preservation district and recently, the city completed to restore the streets of Gion by moving all overhead utilities underground as part of the ongoing effort to preserve the original beauty of Gion.
Gion attracts tourists with its streetscape lined with traditional wooden machiya merchant houses, which are preserved for many decades. Hanami-koji street is the most touristic street of Gion offering shops, restaurants and ochaya (teahouses), where geisha and maiko (geisha apprentices) perform shows to entertain guests. FYI, in Kyoto, geisha is called geiko.
Apart from temples and shrines, Gion and geisha culture also take big parts of Kyoto's history and it's a great place to explore the real colour of the city.
For the authentic Geisha and Maiko culture, it is recommended to experience these traditional activities like Geisha show or tea ceremony!
▶︎Book the exclusive Geisha Show and Gion Walking Tour!!
▶︎Book the Geisha Show and Tea Ceremony including Kimono Wearing!!
Visitors can enjoy Gion all year around but the best time to visit would be in spring when cherry blossoms are blooming. Cherry blossoms perfectly suit with the scenery of old Gion street. The most recommended view spot is by the Shirakawa Canal, which pass through the Gion district. Light-up of the trees is held during the season (late March to early April).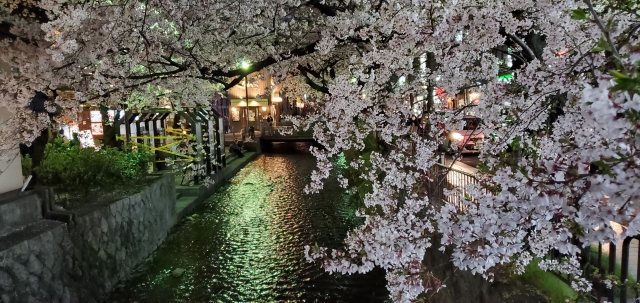 Or Geisha makeover is one of most popular activities in Kyoto among female travellers. You can book an English speaking makeover via the link below!
▶ 15% OFF Maiko Makeover in Kyoto Gion
You can easily extend a visit to the beautiful neighbourhood of Gion district on foot. Right off the west side, you can easily access to the city's iconic river, Kamogawa and there are many cafes and restaurants at the riverbank 🙂 How about sipping green tea and watching a sunset with the gentle sound of the river?
▶ 5 Nice Viewing Cafes and Restaurants on Kamogawa River, Kyoto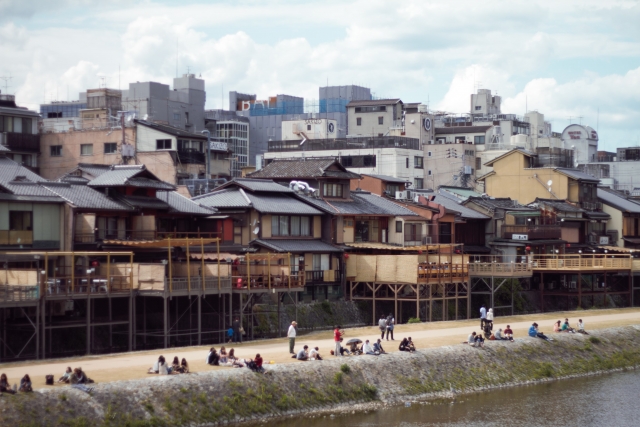 -Gion Area
Access: bus No 100 or 206 from JR Kyoto station to Gion stop(20 mins)
Please check more travel information in Kyoto !!
▽Related Articles▽
▼ Editor's Picks▼
---