Kamogawa River is a 23km long river run across Kyoto City from south to north. The river has been an icon of the city and one of the most visited tourist sites. There are two famous alleys by the west side of the river called Pontocho Alley (先斗町通り) and Kiyamachi Alley (木屋町通り). Both own numbers of cafes and restaurants offering wonderful views of the river. The view gets even better in spring when cherry blossoms along the river flourish fully.
Enjoy dining at restaurants or take a rest at cafes on Kamogawa River with seasonal views.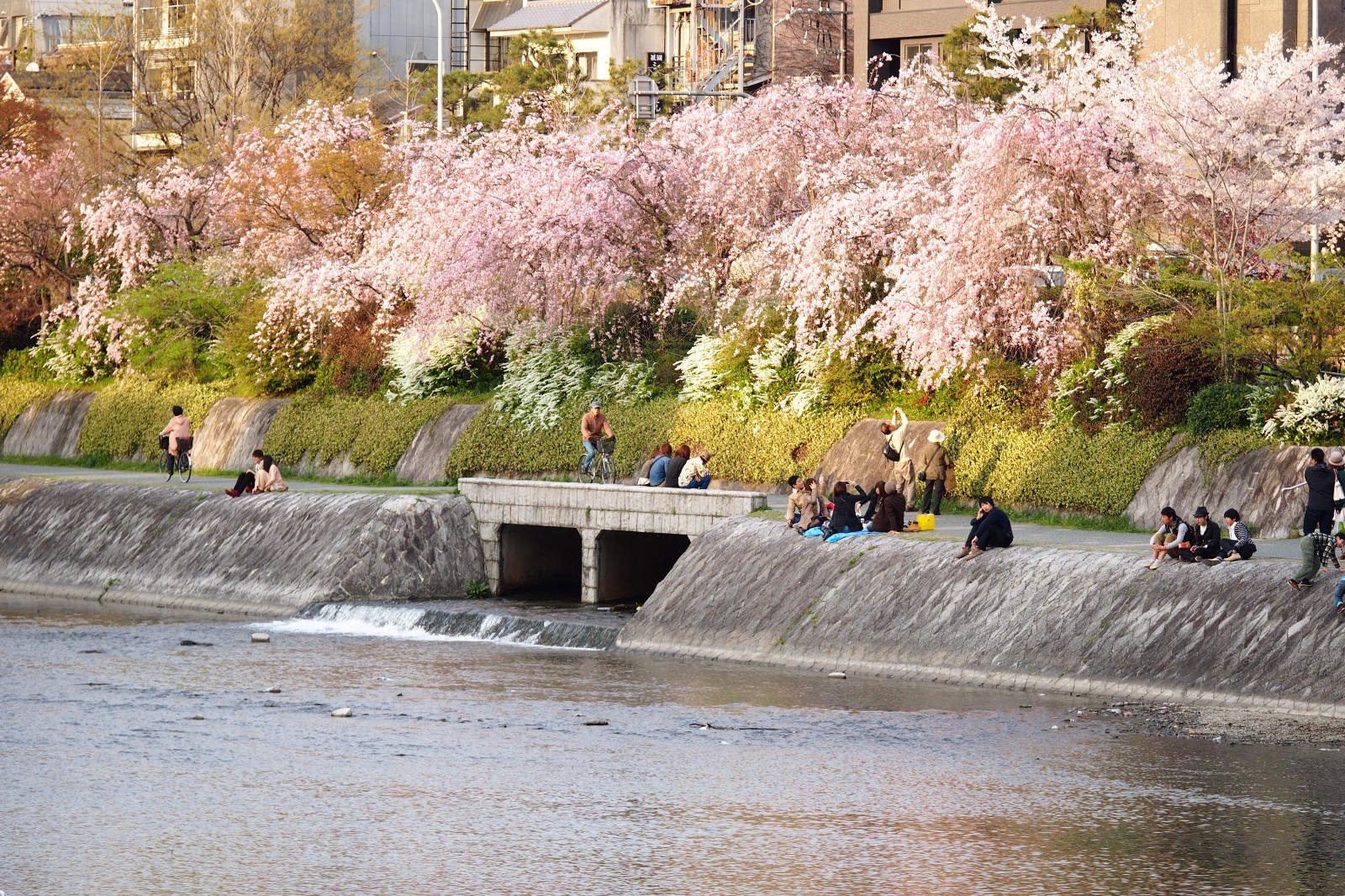 Summer is also a great time to visit there, as these cafes&restaurants extend their terraces towards the river and open special wooden terraces called Noryoyuka (納涼床)/Kawayuka (川床) from May to September. Dining at one of special open-air terraces is a highly recommended activity
in Kyoto, during summer. That offers the chance to take a beautiful photo.
From traditional Japanese to Italian, both alleys offer various kinds of restaurants serving quality dishes. So today, I'd like to introduce 5 most recommended restaurants by Kamogawa River with outstanding food and wonderful views.