Yasaka Pagoda: the Best Photo Spot in Higashiyama
Stroll around KYOTO: Yasaka Pagoda (Hokanji Temple), Yasaka Shrine and Maruyama Park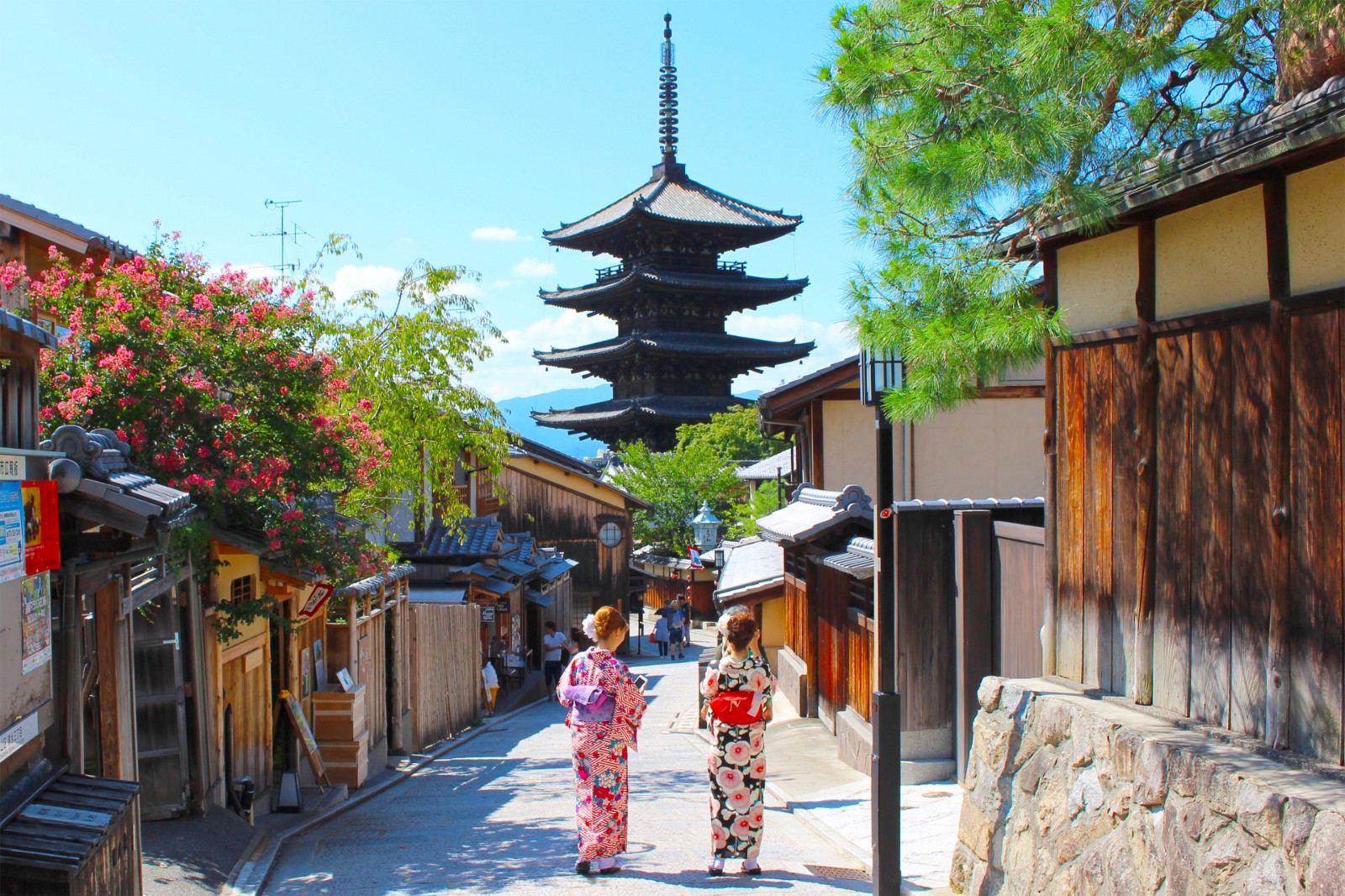 Most Photogenic Landmark in Kyoto
Higashiyama and Gion Distric is Kyoto's one of the most attractive areas located in the east side of the city, and it's best known for its well-preserved, charming streetscape.
What's an outstanding landmark in Higashiyama District is Yasaka Pagoda while there are other famous spots such as Kiyomizudera Temple, Ninenzaka and Sannenzaka Slopes.
This historic district is amazing place to walk around and explore among the narrow lanes with traditional old houses. I'd also like to introduce this historical and scenic Higashiyama district and nearby Gion area including the famous Yasaka Shrine and Maruyama Park.
Yasaka Street and Yasaka-no-to Pagoda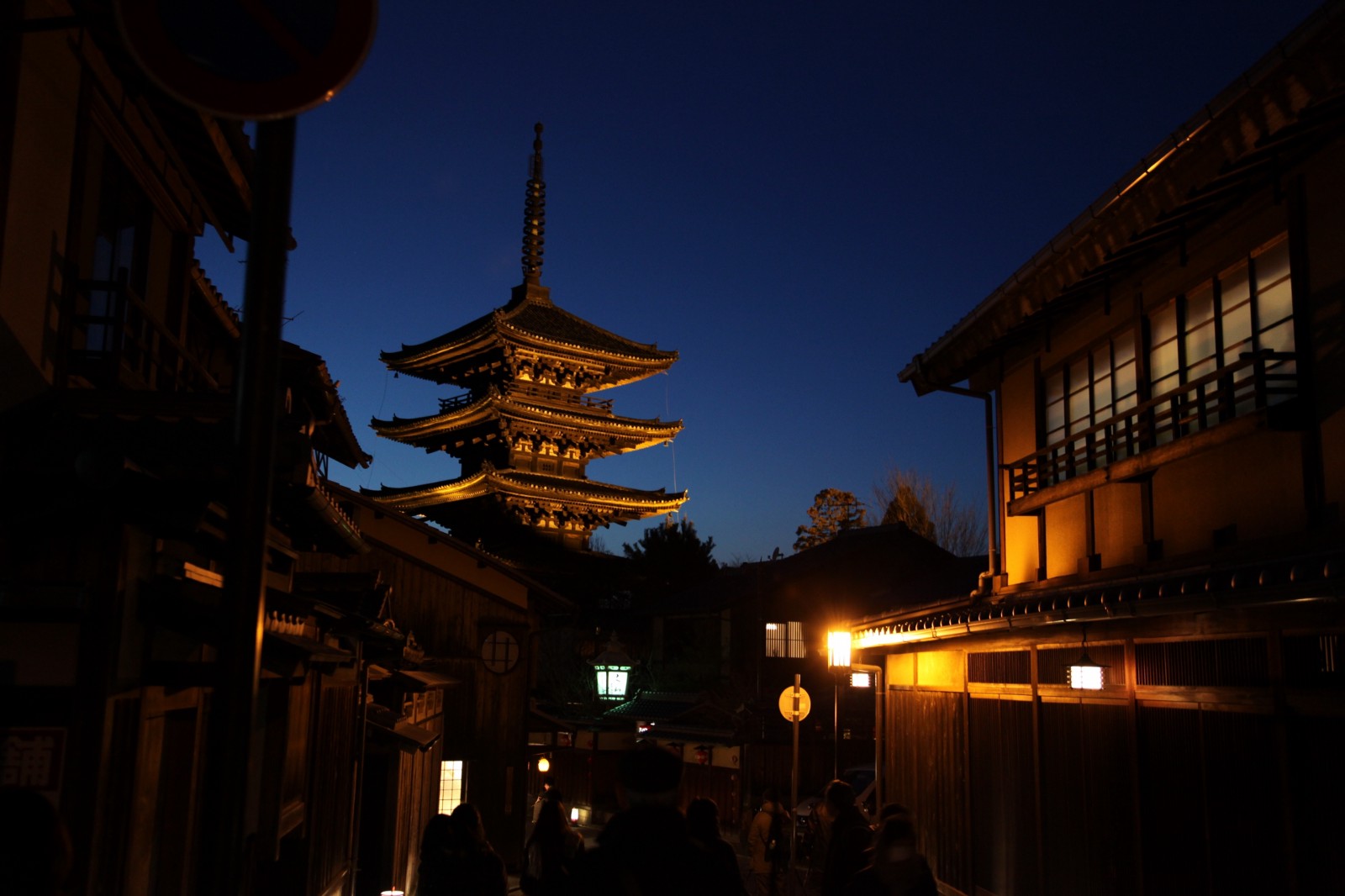 Yasaka Street (八坂通り) is an iconic historical street located in a heart of Higashiyama district, popular as one of the most photogenic spots in Kyoto.
The street runs from the borderline between Ninen-zaka and Sannen-zaka slopes, and the best photo spot of the charming streetscape with the pagoda can be found at the middle of the street.
Yasaka-no-to Pagoda (八坂の塔), also known as Hokanji Temple (法観寺) was built in 592, which is the oldest pagoda in Kyoto. Visitors can enter the pagoda up to the 2nd floor.
<<Information>>
Yasaka-no-to Pagoda (Hokanji Temple)
Hour: 10:00-16:00
Close: Irregular
Addmission: JPY400
After visiting Yasaka Pagoda, extend your trip to further up north, where another nostalgic street and spectacular Japanese garden can be found↓↓
<<Stroll around KYOTO: Stone-paved Old Alley and Temple with Gorgeous Garden>>
---
Yasaka Shrine and Maruyama Park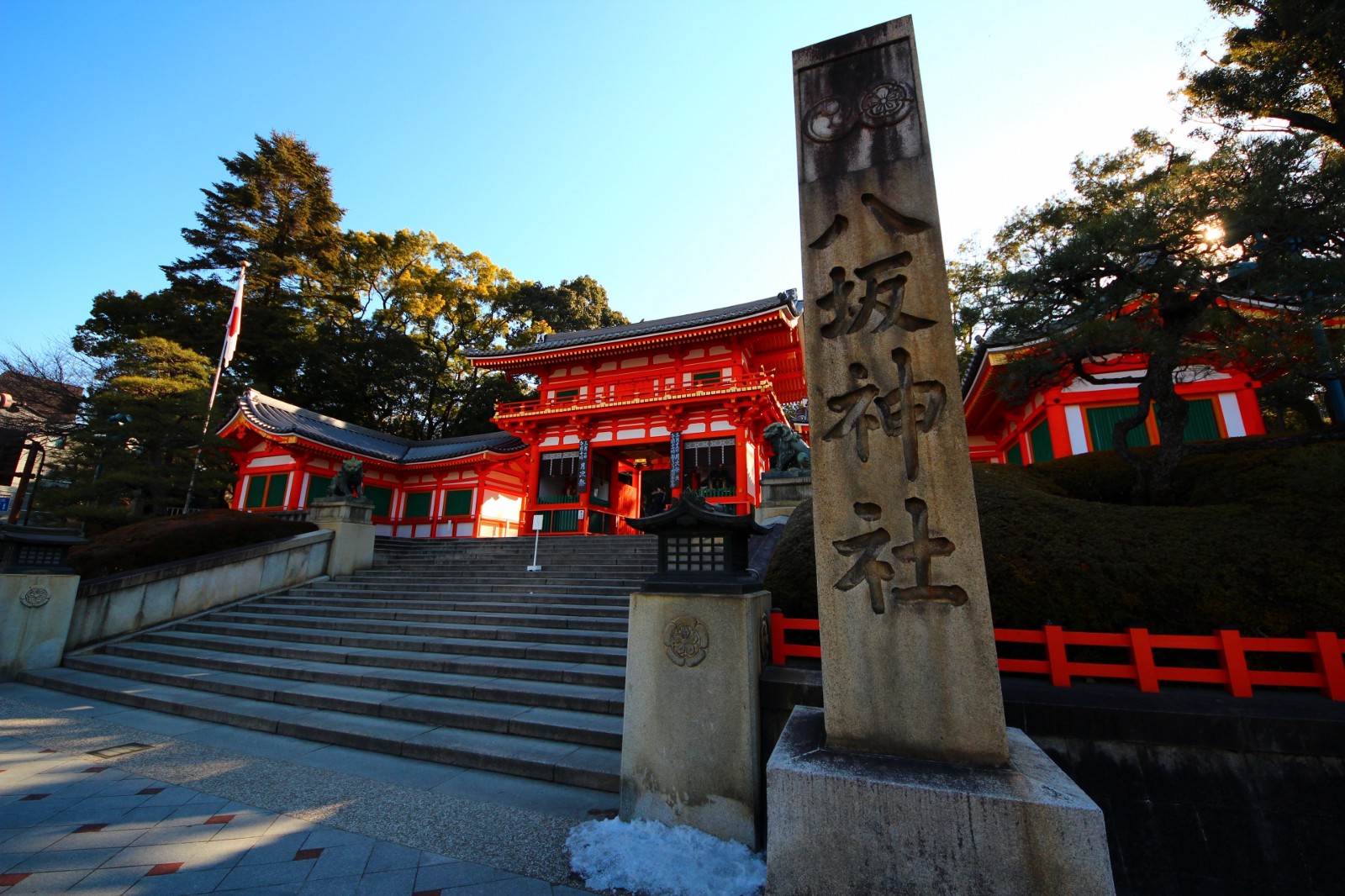 After approx 10 mins walk towards north from Yasaka Pagoda, there is Yasaka Shrine (八坂神社). The shrine was built in 656, and it's best known as the location of Gion Festival, the biggest festival in Kyoto held through July every year.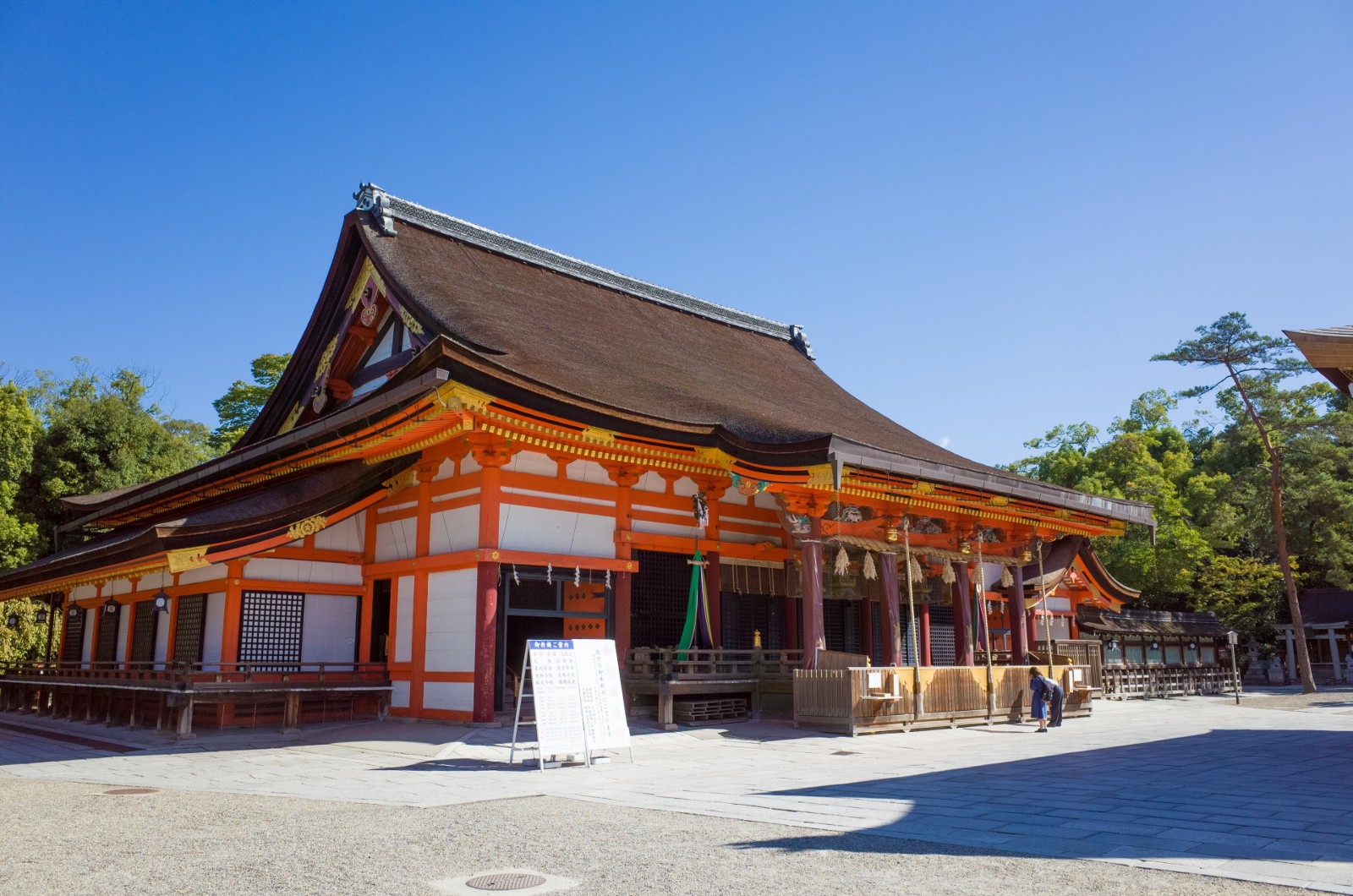 At the entrance, the shrine holds a beautiful red gate called Nishiromon Gate. The current main hall of the shrine was constructed in 1654, and it was built with a special construction system called Gion Zukuri. Yasaka Shrine is known for avoidance of bad luck, and one of the most visited shrines in Kyoto.
At the east side of the shrine, there is Maruyama park (円山公園), the popular spot for cherry blossom viewings. It's the most historical park in the city, the best known for its spectacular view of cherry blossoms at night. The vast park of 86,600 m2 consists of a stroll garden with a central pond and rich nature, which is a Japanese traditional style of garden.
<<Information>>
Yasaka Shrine
Hour: 10:00–17:00
Addmission: Free
MAP:
▽See a whole one day itinerary in Higashiyama and Gion including Yasaka Pagoda▽
There are more visit-worthy spots you may miss in Kyoto, so check the further information below↓↓
▽ Related Articles▽
▼ Editor's Picks▼
---