10 Best Things to Do in Kyoto at Night
Best Nightlife Activities in Kyoto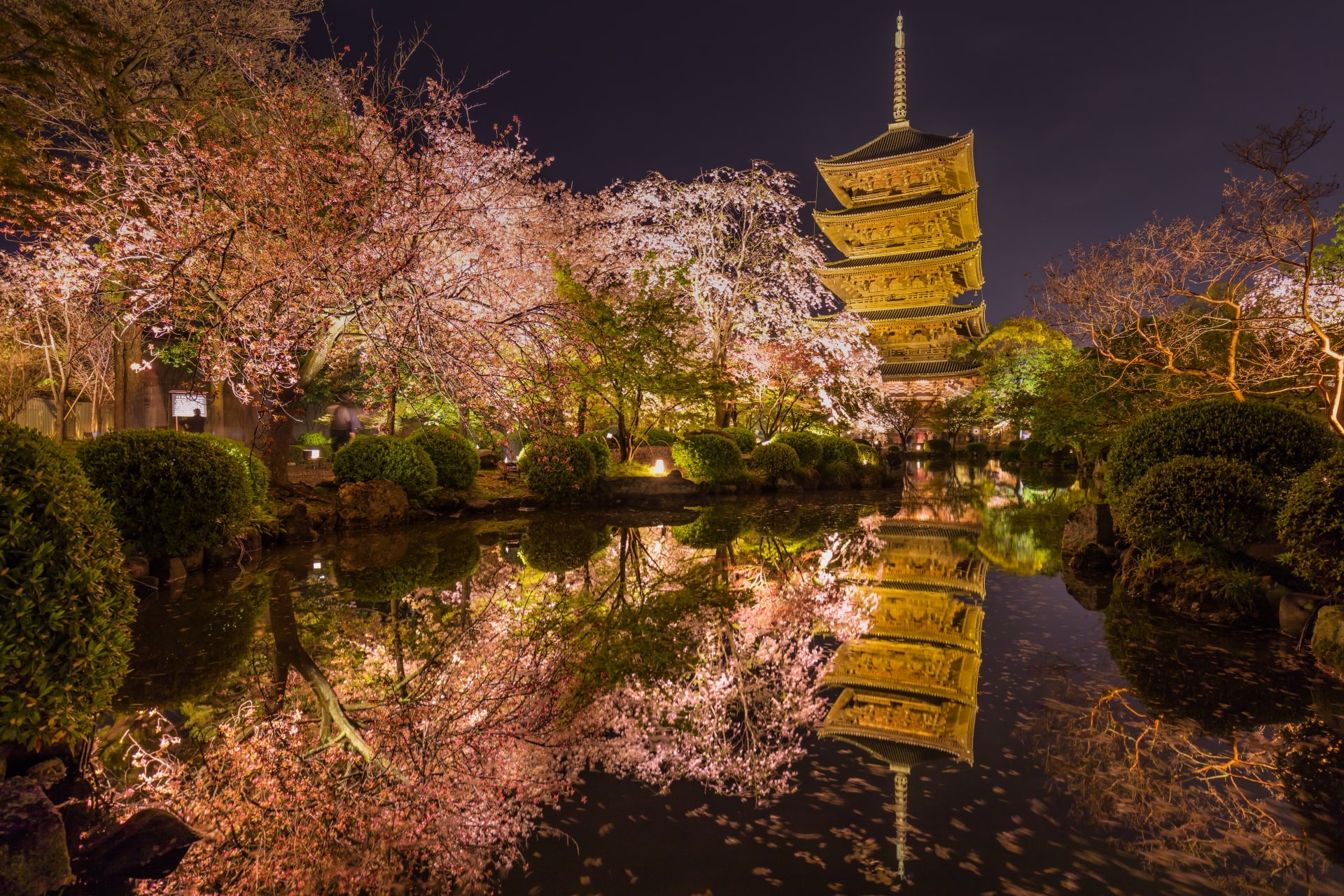 Kyoto: One of the most well-visited places by foreign tourists when they come to Japan. Kyoto is mostly well-known for its daytime activities and tourist locations that are better visited during the daytime such as Shinto Shrines, Buddhist Temples, and other historic locations. These are all great places to visit, and you should definitely do them. However, there are also many things you can do during the nighttime in this culturally important city.
If you want to spend your time in Kyoto more efficiently, or if you also want to see the other expression that this city can show you, then hopefully this article will help you with that. In this article, I will share with you the 10 best things to do in Kyoto at night. From enjoying the night views and exquisite food to having a blast singing all night at the karaoke. Many of these are things you can only experience when coming to Japan, so I hope you'll have the time to do some of these things!
---
1. Nightlife in the traditional geisha district of Gion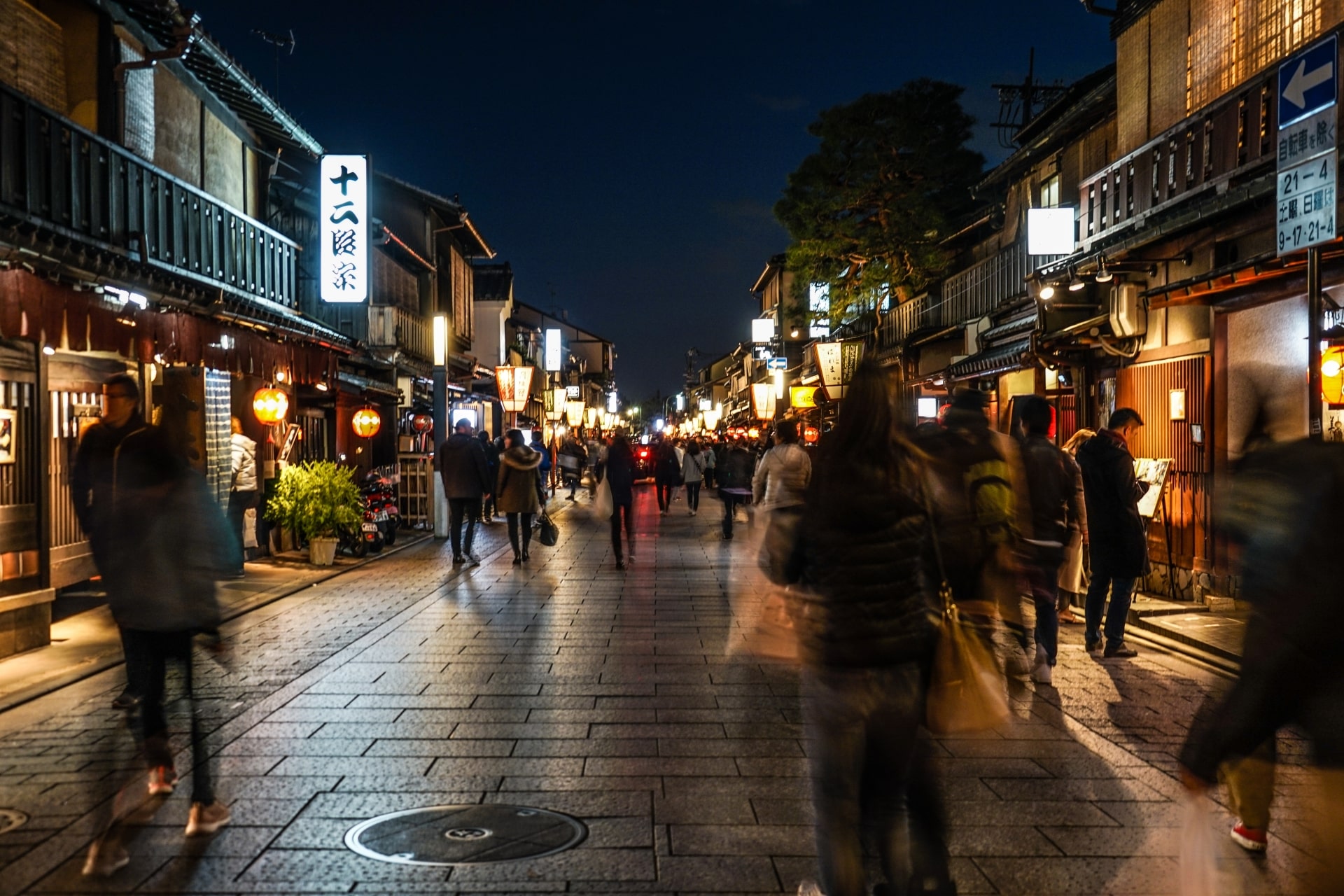 The first point on this list has to be this! To explore the nightlife of the streets of Gion (祇園). Gion is Kyoto's main geisha district located between Yasaka Shrine and Kamogawa river. It is a historically important area, and the city has put a lot of effort into preserving the traditional Japanese atmosphere.
It is a very popular area for tourists, mostly because here, you can experience pretty much everything that a tourist expects when coming to Kyoto. There's the Shinto Shrine, the Kamogawa river with the sakura trees, the old Japanese street atmosphere, and most of all, seeing real-life Geisha.
If you want to know more about this fascinating area, be sure to check out the following article.
2. Visiting beautiful temples lit up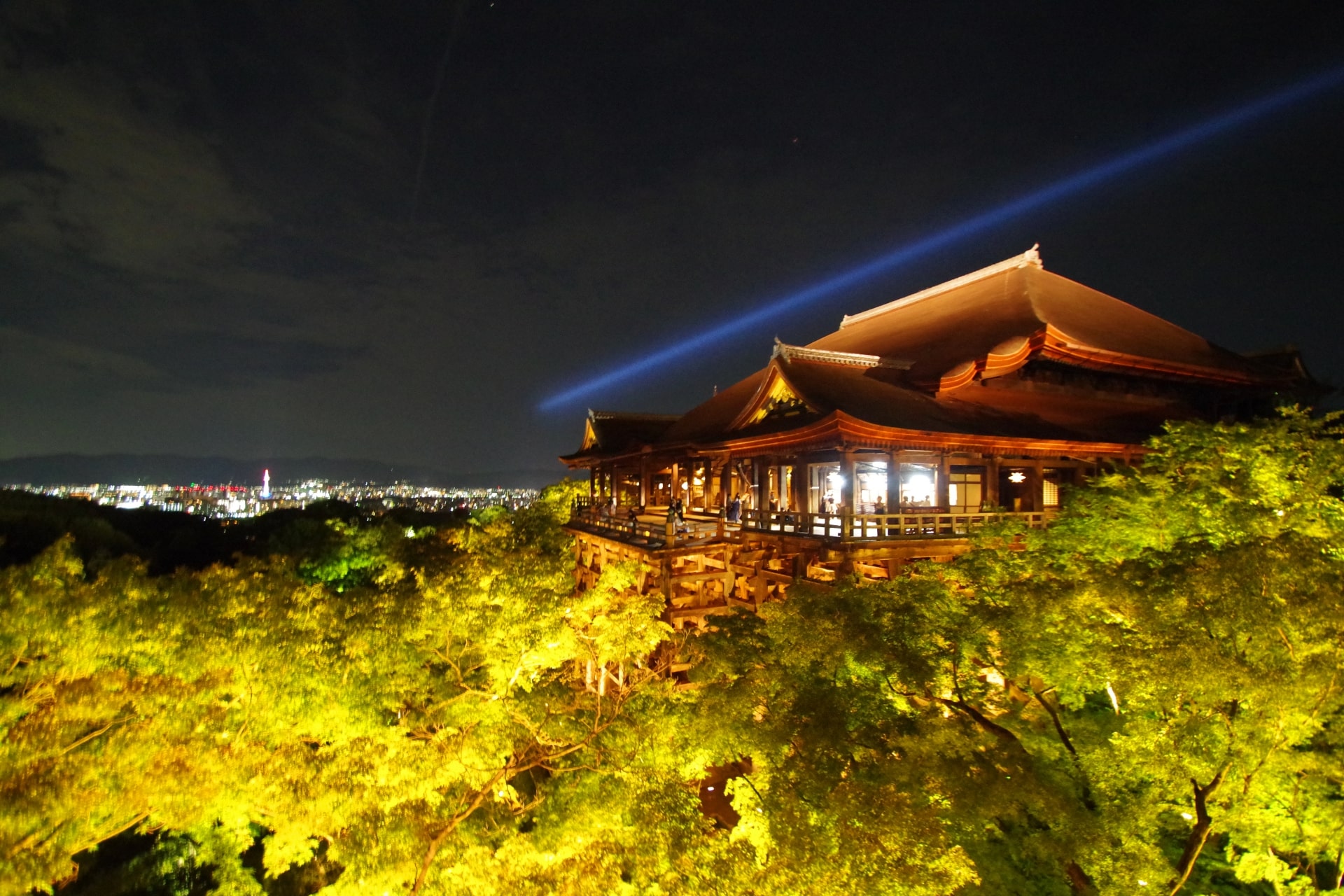 Another thing that you should definitely do when visiting Kyoto is to visit temples during the nighttime. Although temple shops and other businesses in the vicinity are open only during the daytime, some of the most important and popular temples are illuminated during the nighttime. So, you can go visit these temples at night and see the different expressions that these historical structures show at night.
You might first think it's not worth going to the same place twice (once during daytime and once during nighttime), but I assure you, it is such a different experience.
You can check out more details about some of the temples that have nighttime illuminations from the link below.
3. Tasting gorgeous Japanese dishes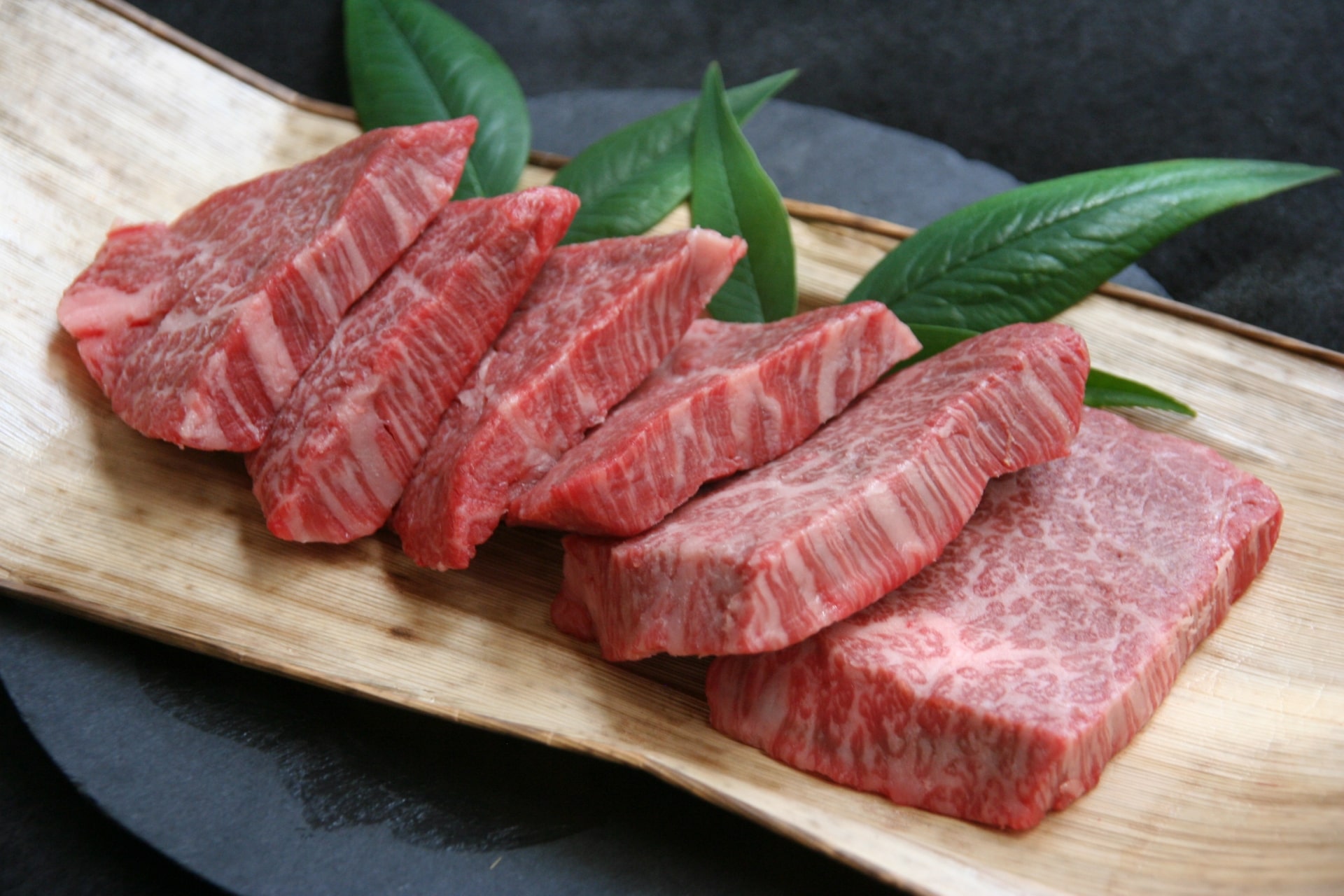 Another thing you cannot miss when visiting Kyoto is the food. Of course, this is something you can also enjoy during the daytime. However, some of the more fancy restaurants will only open during the nighttime. There's also the advantage of being able to enjoy alcoholic beverages such as Sake and Shochu without having to worry about a schedule.
Many of the best Japanese restaurants in the world are located here in Kyoto, so there is no excuse to not try at least one or two.
Here are a few articles we recommend you check to see some of the best Japanese restaurants in Kyoto!
4. Drinking at Izakaya on Pontocho Alley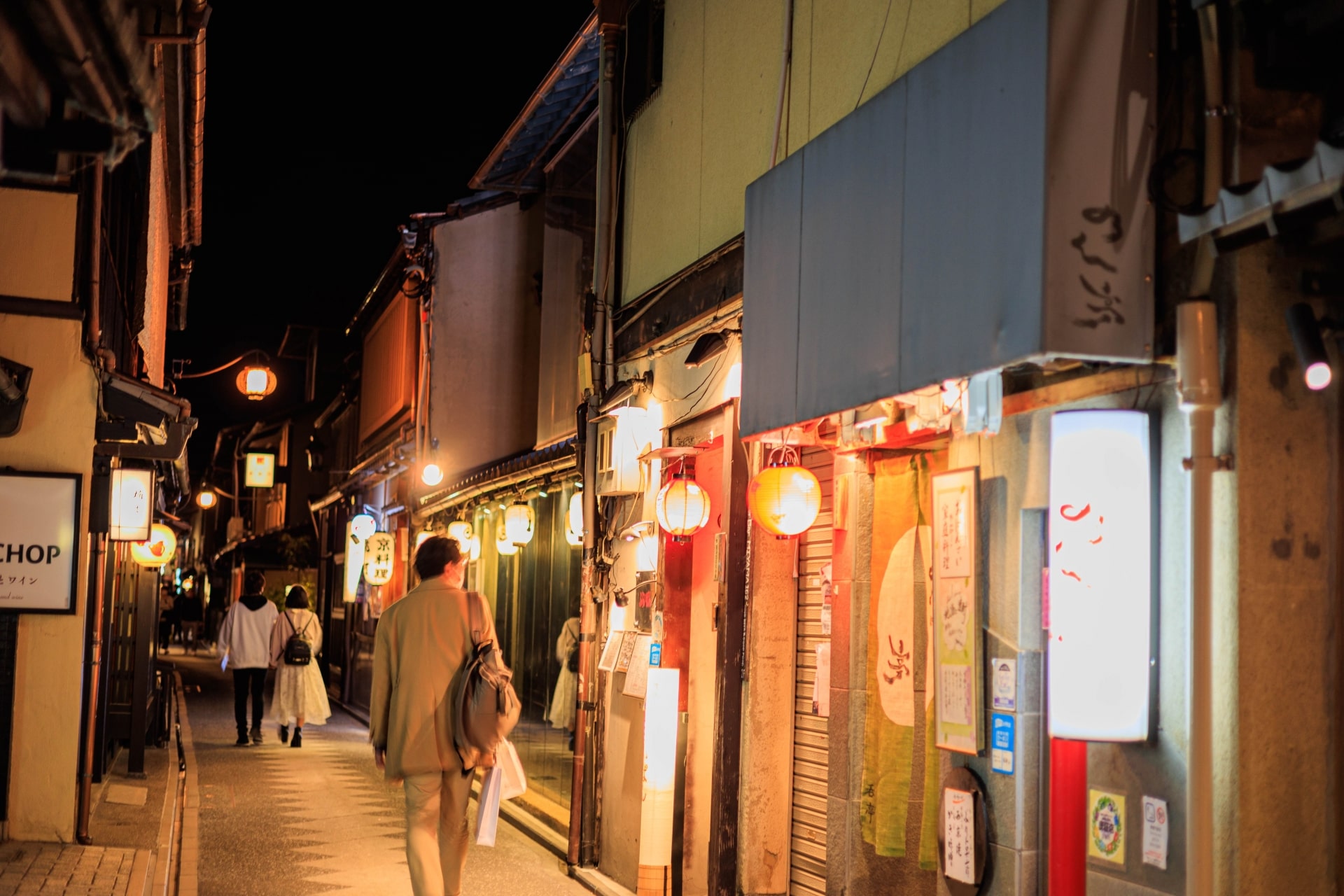 Located just across the Kamogawa river from Gion, there is a 500m-long alley that stretches from south to north called Pontocho (先斗町). Similar to Gion, Pontocho is also an area where you can feel the old Japanese scenery, but the most noticeable difference is that Pontocho has a more quiet alley-kind of vibe. You will see many restaurants, cafes, and shops aligned in this alley; some of them being in business for over 100 years.
This alley runs parallel to the Kamogawa river, so many of these restaurants and cafes have a balcony that faces the river. This, continues to our next point.
5. Chilling out at Kamogawa River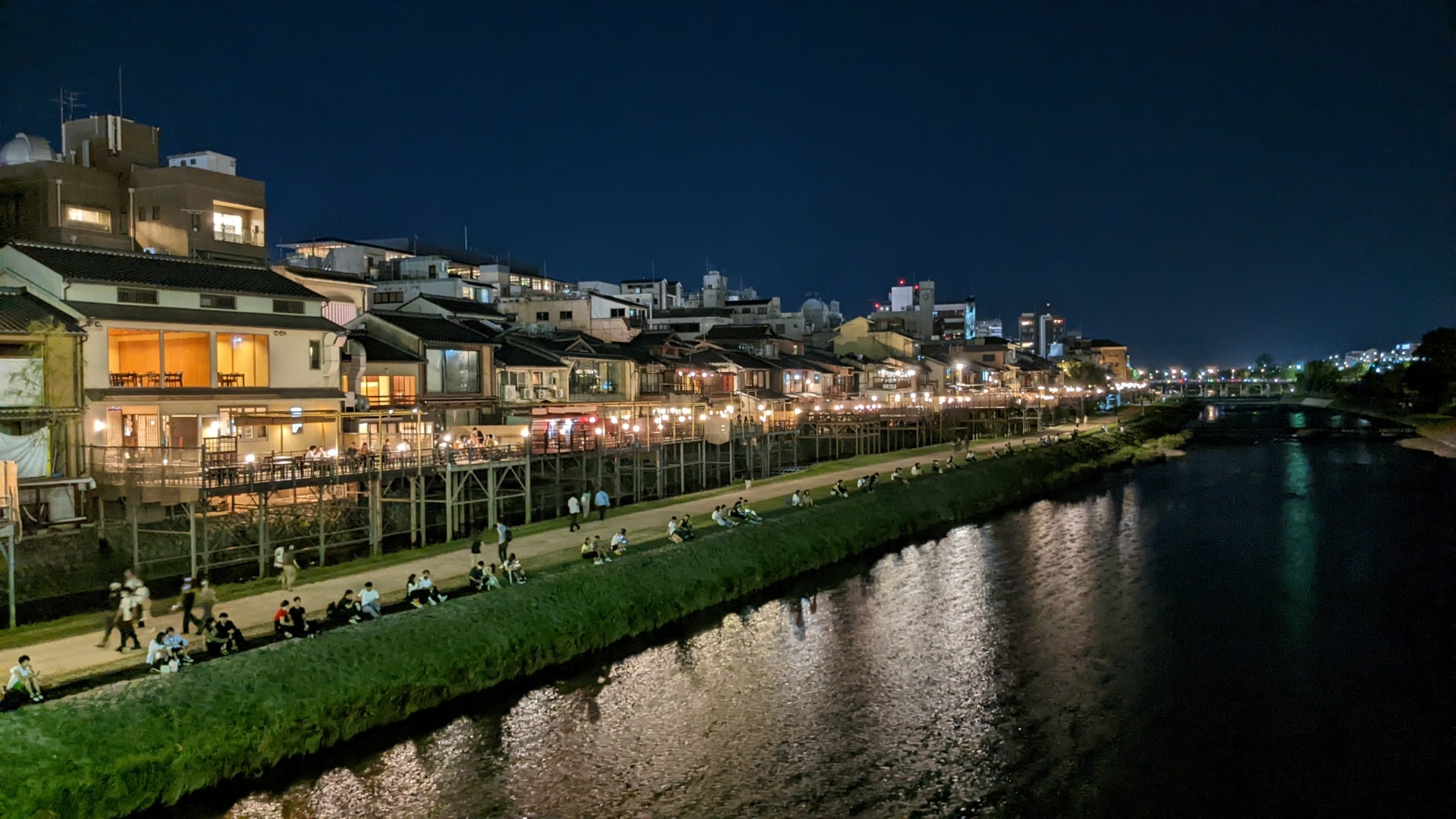 Kamogawa river (鴨川) is the main river that flows from north to south across the main areas of Kyoto heading to the pacific ocean.
And just as I mentioned in the previous point, many of the restaurants and cafes in Pontocho alley have a balcony that faces the Kamogawa river. Especially between the months of May and September, these balconies are extended so there is more space for customers to dine while enjoying the view of this symbolic river. The scenery of the lights from these shops reflecting on the river's surface is something you can enjoy during these months.
For more information, click on the following article!
6. Enjoying seasonal illuminations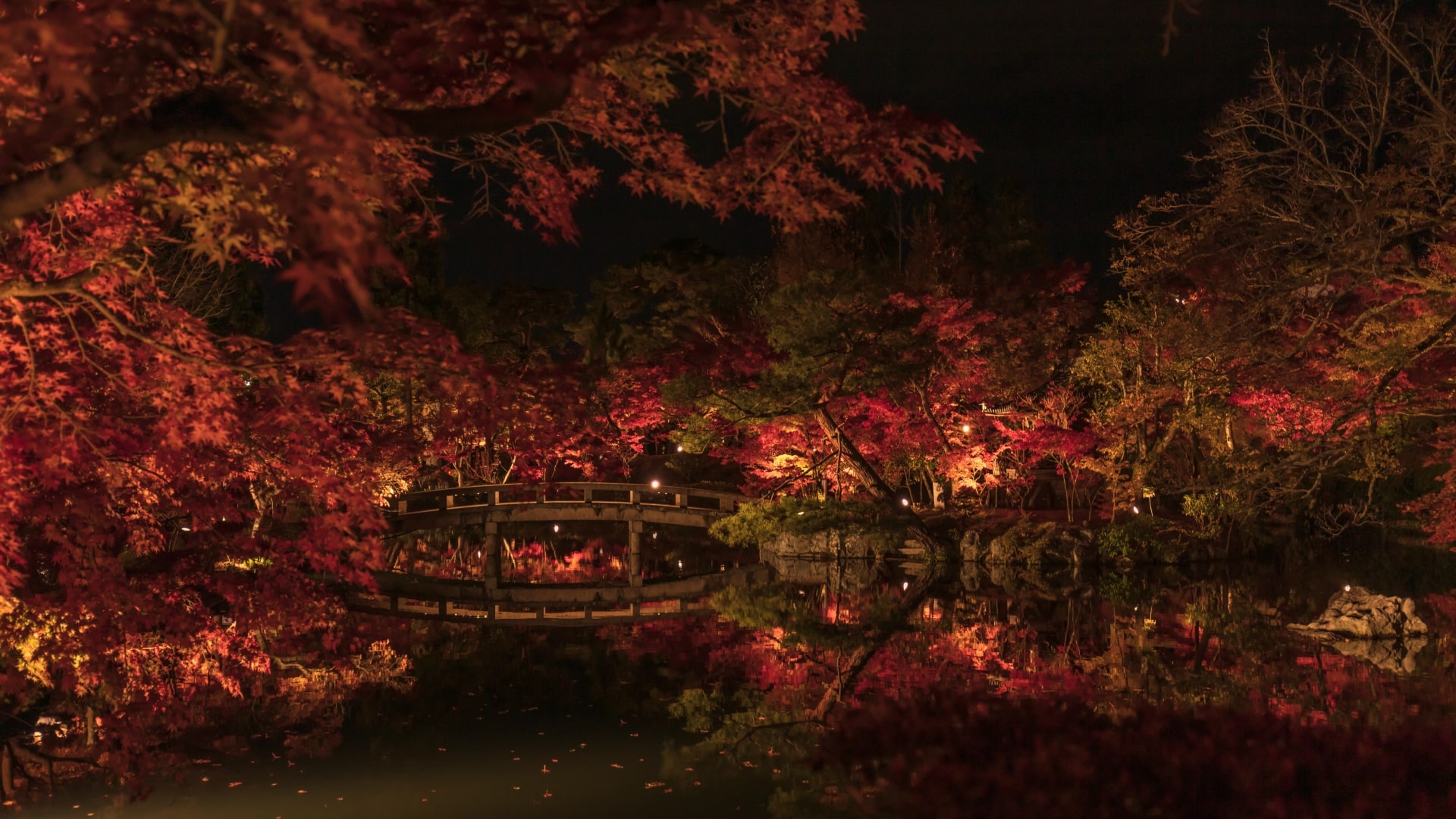 If there's one thing that Kyoto is really good at doing, it is to illuminate sceneries in an elegant way. Just as I mentioned in the second point, some of the most popular temples in Kyoto are illuminated during the night time, creating a different atmosphere than what you would feel during the daytime.
The same thing can be said about natural sceneries such as Cherry blossoms in spring and the colorful maple leaves in autumn. Kyoto has mastered the way of showing seasonal sceneries combined with Japanese architectural structures, making completely unique and breathtaking sceneries that you will not want to miss.
Be sure to check out more information about some of these stunning sceneries from the following articles.
7. Staying at temples near Kyoto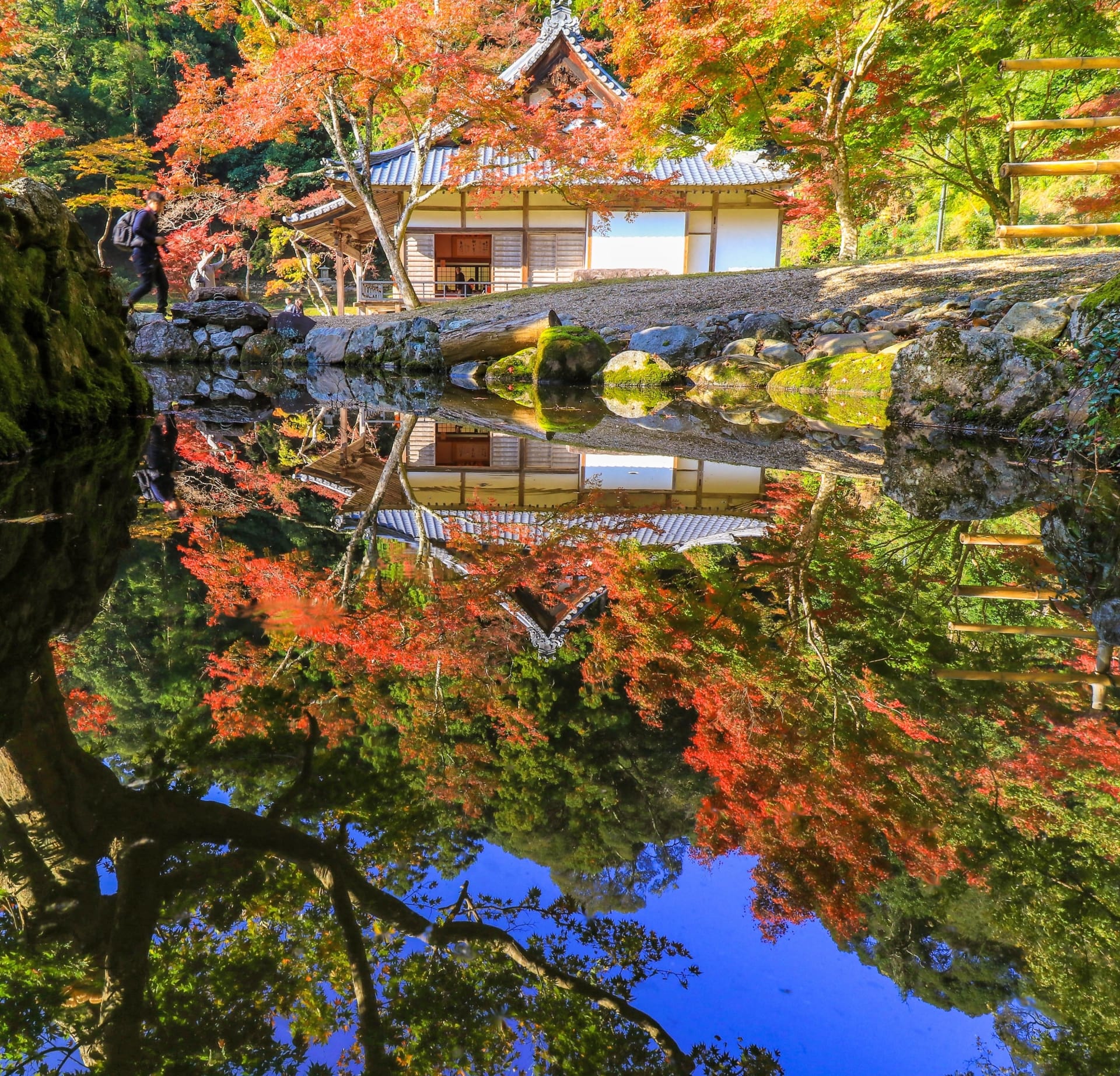 As you may already know, Kyoto is full of Buddhist Temples. But one thing you might not be aware of is that some of these temples allow you to stay for a night.
Staying at a temple is a unique experience that you won't be able to have just anywhere. It is also a good way to learn about the temple, Buddhism, its culture, and its history in a more immersive way. These temple lodgings can be done in various ways and it pretty much depends on the temple itself.
If you're interested in this unique experience, check out more about it by clicking on the link below.
8. Viewing the sunset at Yuhigaura Beach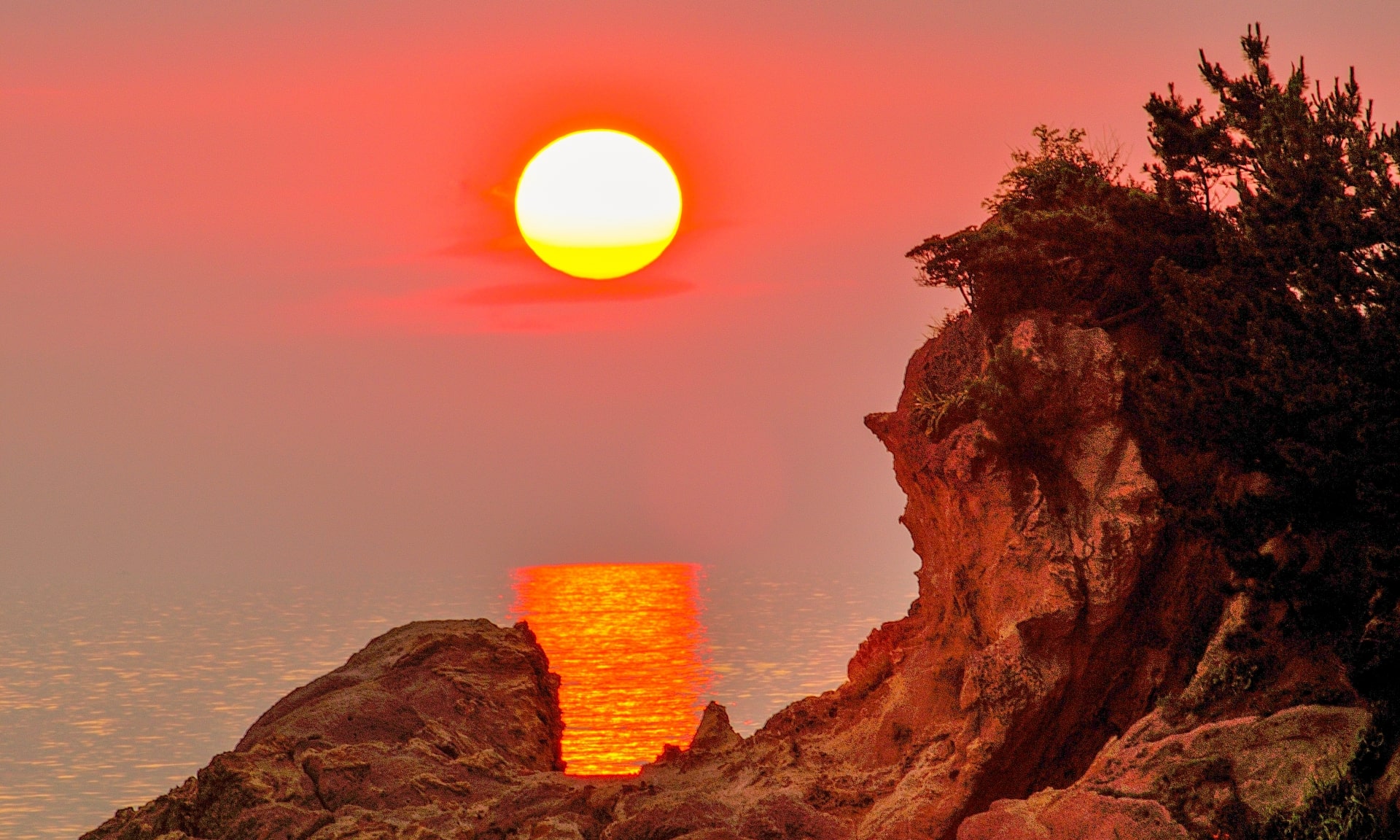 Sunsets are internationally beautiful. And you can find many famous sunset viewing spots across Japan. In the case of Kyoto, that spot happens to be Yuhigaura Beach (夕日ヶ浦海岸). The name Yuhigaura literally means "Sunset bay".
this 8km long beach is spacious and provides this amazing liberating feeling that is enhanced when the sun sets in the Sea of Japan. As you can imply from its name, it is a famous sunset viewing spot, and many people (both tourists and locals) come to witness the beauty of nature.
9. Enjoy the night views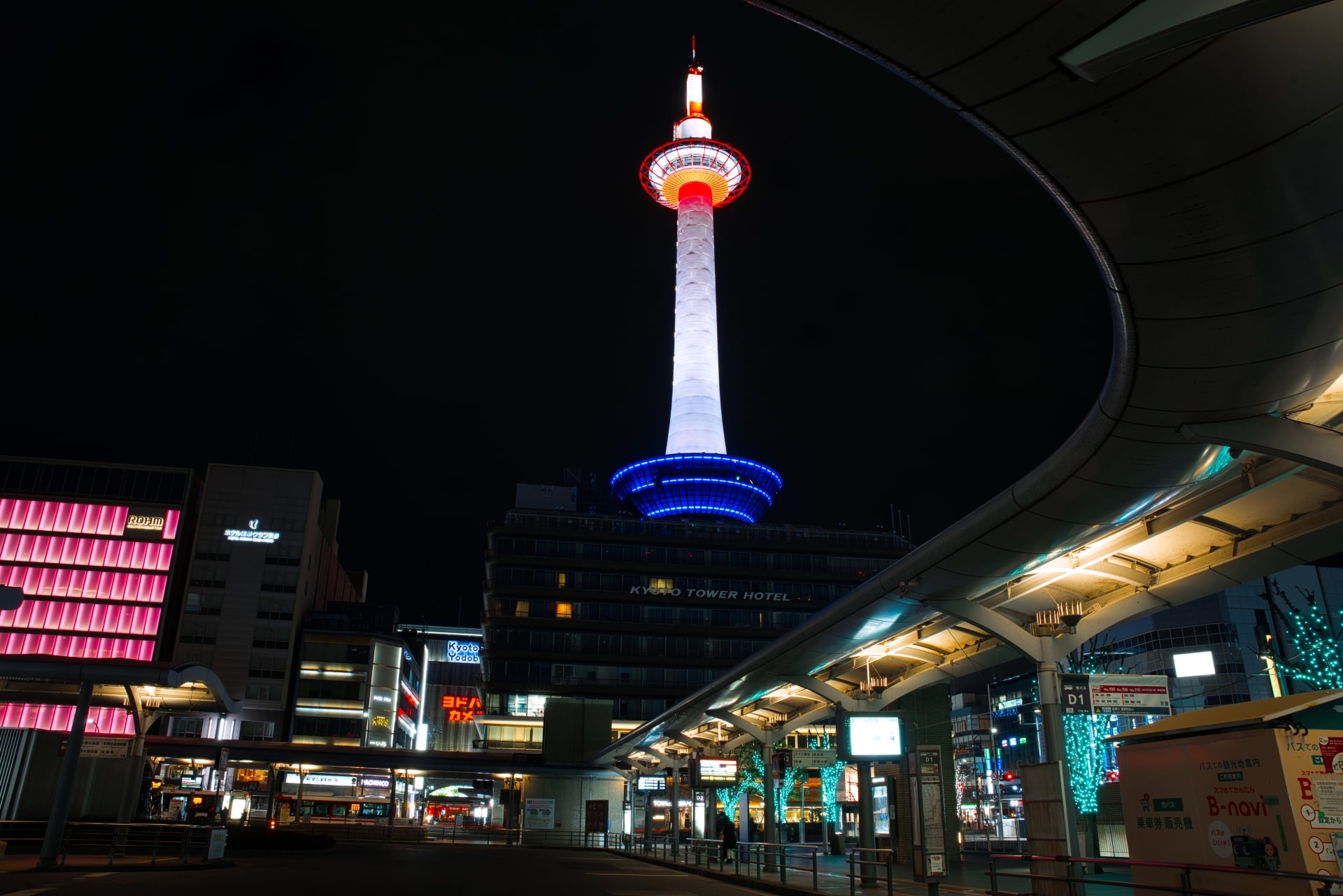 One thing that you will notice once you arrive in Kyoto is that, compared to Tokyo and Osaka, you won't see many skyscrapers. there are many reasons for this such as the preservation of the scenery. However, there are a few popular tall spots from where you can see the beautiful night views of the city of Kyoto.
The observatory deck in the Kyoto tower (京都タワー), the Kyoto Station Aerial Route (京都駅 空中径路), and the Mantoroyama Observatory (万灯呂山展望台) are the three best spots to contemplate the beautiful night sceneries of the city.
10. Sing at a Karaoke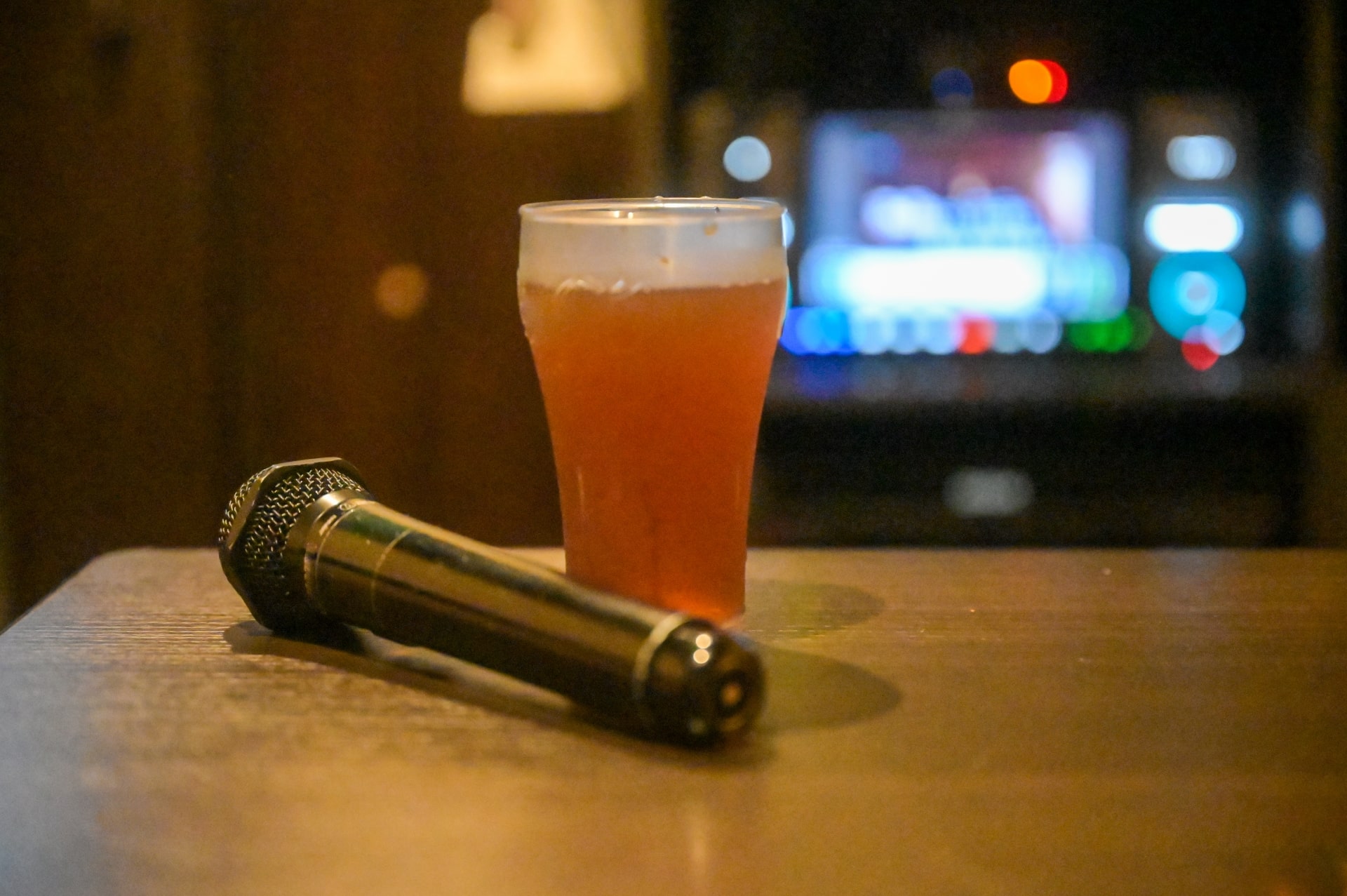 And lastly, what better way to spend the whole night after a few drinks than singing at a Karaoke? Although Karaoke places are open during the daytime as well, many people tend to go at night after dinner. Depending on the Karaoke place you visit, they will have different types of services, but in most cases, you'll be able to order food and drinks.
Many Karaoke places are open 24 hours, so it is a common way to spend the whole night if you didn't make it in time for your last train. This is not a unique thing about Kyoto, but something you can enjoy anywhere in Japan.
For more information about Karaoke in Japan, be sure to check out the following article!
---
▽Subscribe to our free news magazine!▽

I hope you enjoyed this article! As I mentioned in the beginning, there are so many things that are unique about Kyoto nightlife that it would be a shame if you come to visit without experiencing any of these. Hopefully, you've found some of these points interesting and maybe want to try them when coming to visit Kyoto.
If you liked this article and want to know more about things to do in Kyoto, be sure to also check out our other articles!
▽Related Articles ▽
▼Editors' Picks▼
---