Ninenzaka and Sannenzaka: Unspoiled Historical Alleys in Kyoto
Stroll around KYOTO: Ninenzaka and Sannenzaka Slopes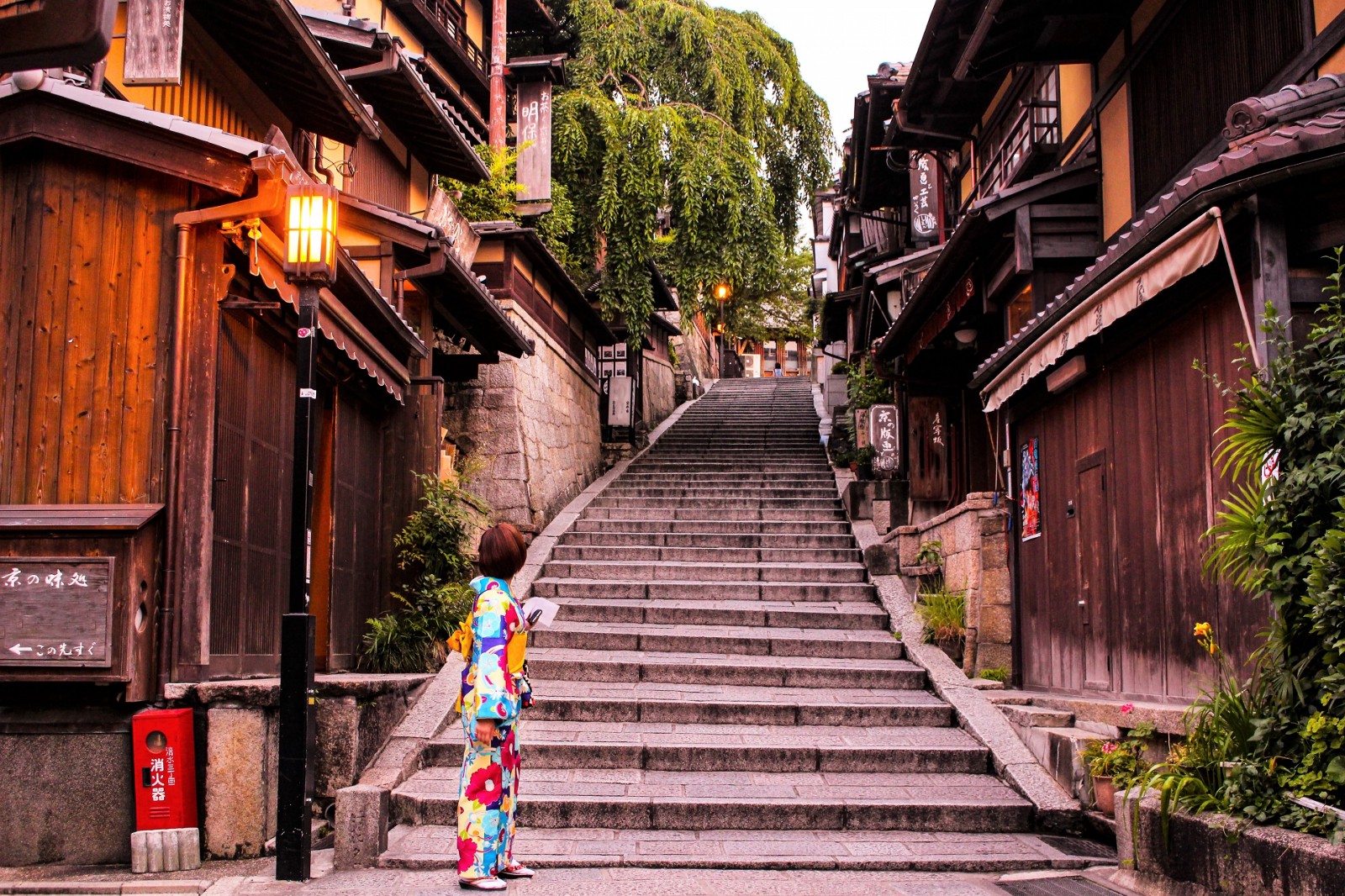 Ninen-zaka Slope and Sannen-zaka Slope are iconic streets of Kyoto City, which represent Japan's good old days. Once you get there, you can't help taking pictures of this nostalgic and dreamy scenery.
These two slopes are approach to the famous Kiyomizudera Temple (清水寺) and also one of the main attraction of the city for the beautiful scenery.
<<When is the Best Time to Visit Kyoto Kiyomizudera Temple?>>
The historical stone paved streets are lined with traditional Japanese buildings, shops, cafes and inns, and are also surrounded by several famous landmarks such as Yasaka Shrine (八坂神社), Maruyama Park (円山公園), Yasaka-no-to Pagoda (八坂の塔), Kodaiji Zen Temple (高台寺).
Ninenzaka Slope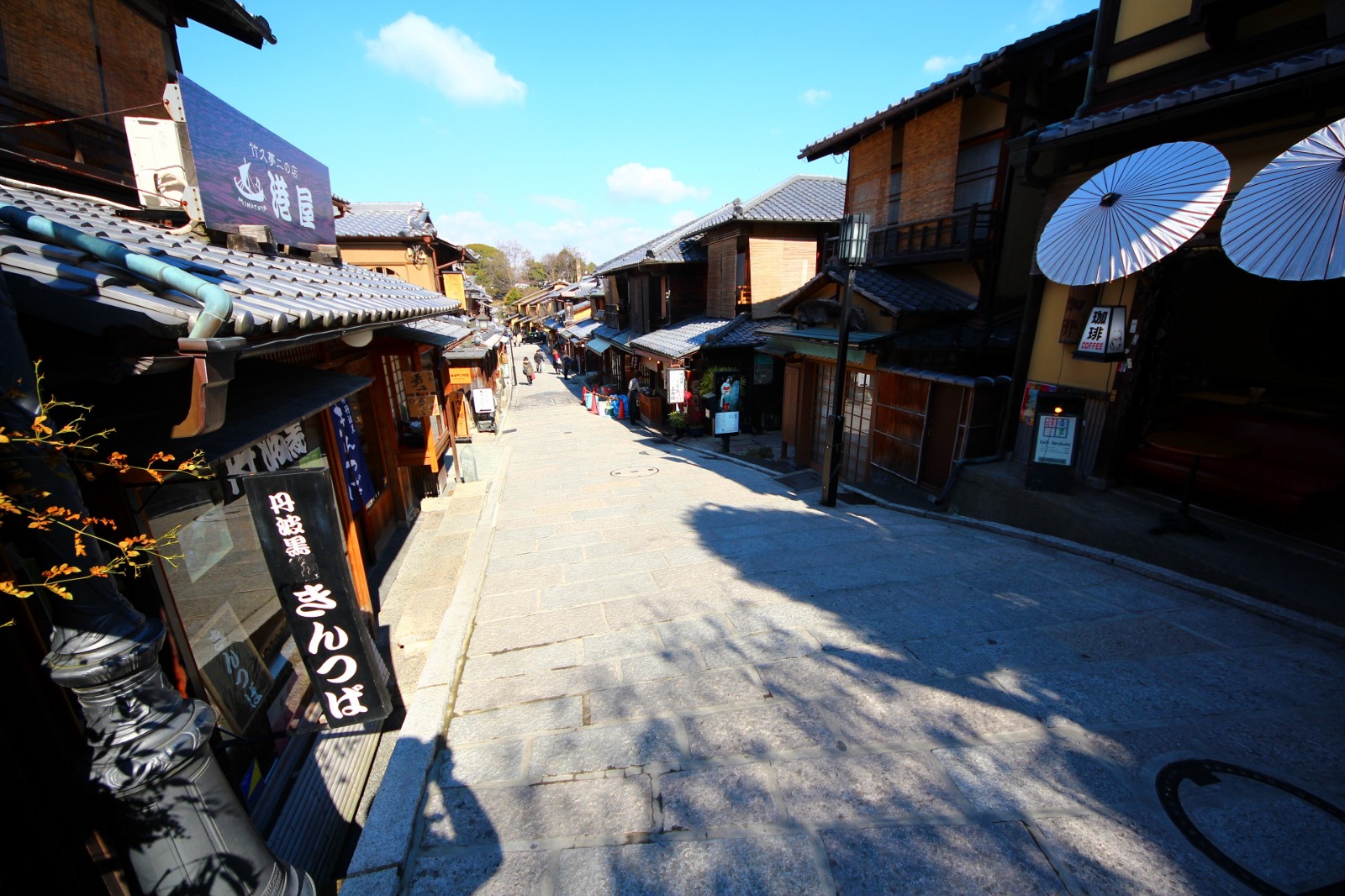 Connecting the north of Sannen-zaka, Ninenzaka Slope (二年坂) officially called Ninei-zaka Slope (二寧坂) is best known for its scenic view of the 5 storied Yasaka-no-to Pagoda.
The gentle sloped street was constructed in 807, and today it's the busiest street in the city lined with numbers of shops, cafes, restaurants where Japanese designed products and Japanese cuisine are offered.
It's a perfect spots to stroll around, enjoy shopping, sipping Match green tea or staying at one of Kyoto style traditional inns. Also a new Starbucks renovated from an old teahouse has opened on Ninen-zaka this year.
<<The world's first "tatami" Starbucks in over 100 year-old Japanese teahouse>>
Sannenzaka Slope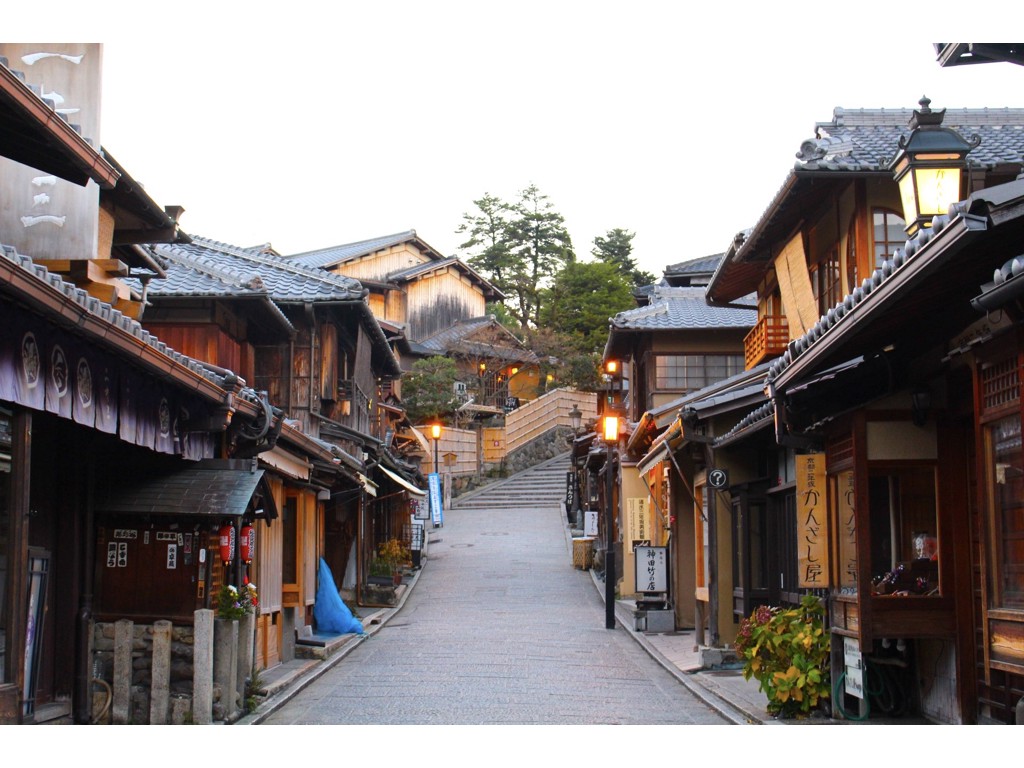 Sannenzaka Slope (三年坂) officially is called Sannei-zaka Slope (産寧坂). The 100m long stone paved slope was constructed in 808, as an approach to Kiyomizudera Temple. The slope is designated as Important Preservation Districts, and its street and surrounding buildings have been preserved.
The slope was apparently named with a meaning of "safe delivery of baby", since many worshippers visit Kiyomizudera Temple via this slope carrying their wishes.
At this slope, there are numbers of cafes with well-preserved historical buildings and pleasant gardens. Kiyomizu Sannen-zaka Museum (清水三年坂美術館) is also located on this slope, where artworks from Edo (1603–1868) and Meiji (1868–1912) period are on exhibit.
---
MAP: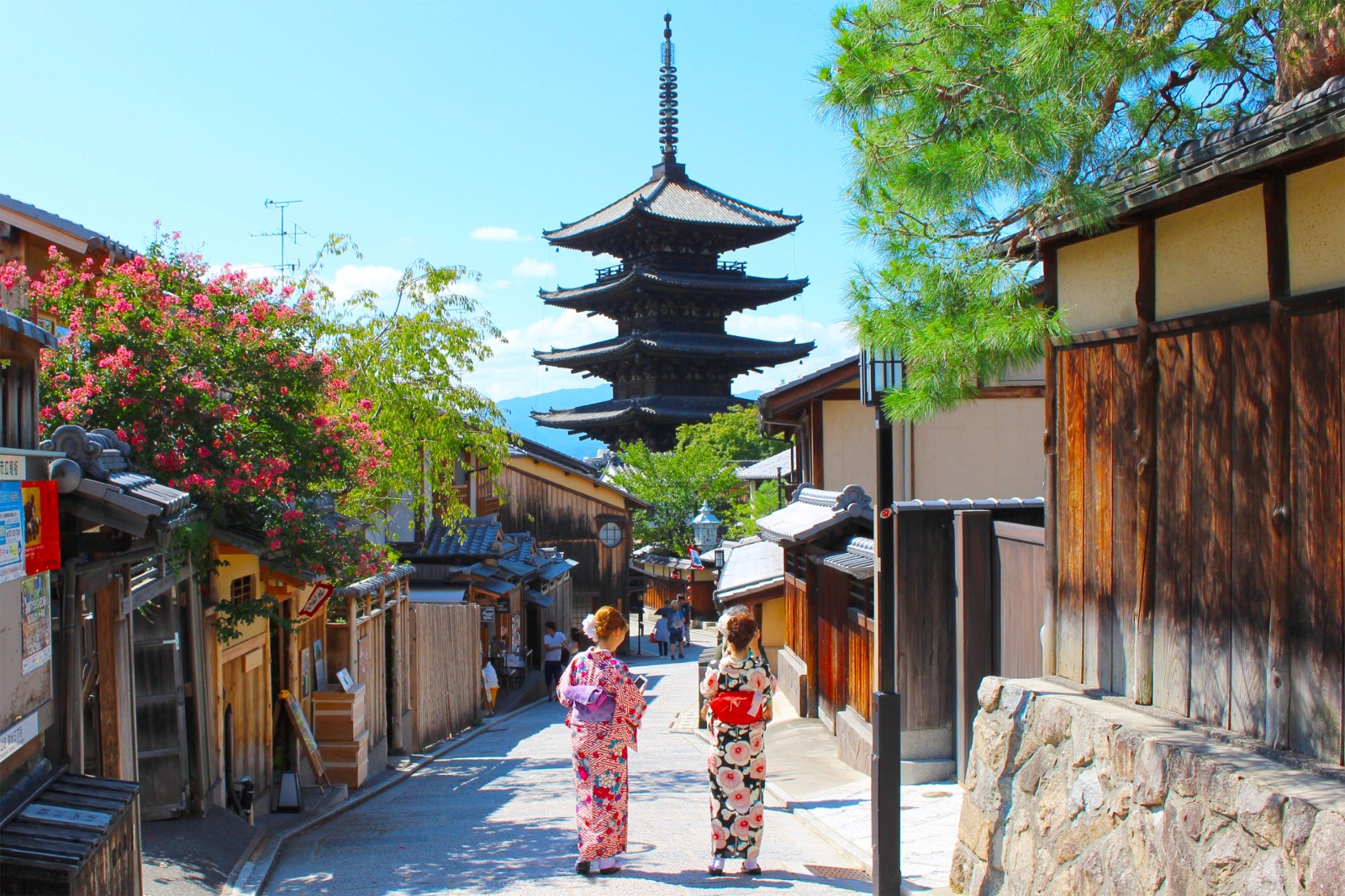 There are more spots you should visit near Sannen-zaka and Ninen-zaka Slopes. On the street next to the slopes, you can take fantastic pictures of the symbol of Kyoto!
<<Check out where is the best place to take it>>
▽See a one day itinerary in Higashiyama and Gion including Ninenzaka and Sannenzaka▽
Looking for further top tourist sites around Sannenzaka and Ninenzaka Slopes??↓↓
▽ Related Articles▽
▼ Editor's Picks▼
---