7 Best Kimono Rental in Tokyo
Kimono/Yukata Rental Shops and Photo Studio in Tokyo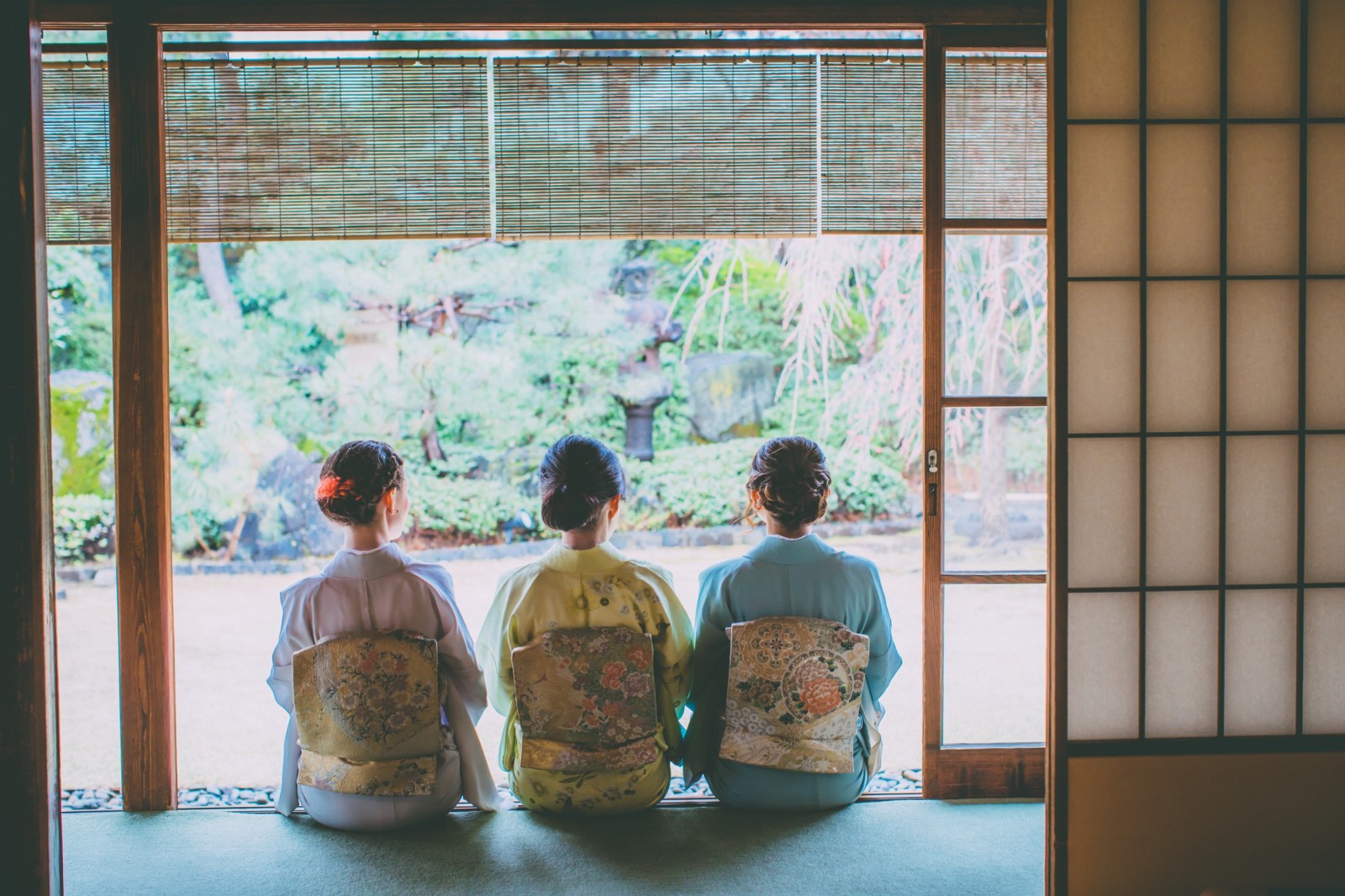 Do you want to have special experiences in Japan?? Japanese traditional culture is very distinctive and original, and it's the most attractive thing about the country. There are numbers way to interact unique Japanese culture, and various cultural activities and tourist attractions are available today. One of the most special activities is wearing Kimono, the traditional Japanese dress (or Yukata in summer time).
Nowadays, there are many Kimono shops for foreign visitors at many locations in Tokyo offering Kimono rental with dress-up and makeover. You can enjoy strolling down on the popular towns in Tokyo such as Asakusa and Shibuya, or take a photo shooting with professional photographers for special occasion such as for wedding or family portrait. Kimono is not only for women, but there are also Kimono (Hakama) for men that they can dress up as cool Samurai.
It's one of the best way to commemorate a trip in Japan as well as to learn Japanese culture. In this article, I have listed the best Kimono rental shops in Tokyo where you can have the most amazing Kimono experience!
1. Wear a Kimono in Asakusa
Asakusa is one of the most popular neighbourhoods in Tokyo known as the center of old downtown. It's arguably the best spot to wear Kimono in Tokyo as there are numbers of great photo spots such as Sensoji Temple, Nakamise Street and the nostalgic streets. This rental shop in Asakusa allows you a daily use of Kimono (or Yukata in summer) till 6 pm. You can also upgrade Kimono to the deluxe one and opt for photo shooting in the studio. (Price: from $50)
2. Dress in Kimono & Take Pictures at the Shibuya Crossing
Tokyo's coolest and the most vibrant district, Shibuya and the famous Shibuya Crossing is on every traveller's must-visit bucket list in Tokyo. Kimono Kawaii Company is located in the heart of Shibuya, offering an unique experience with wearing traditional Kimono or Yukata in the most modern neighbourhood of Tokyo. Pick colourful Kimono and take the coolest photos! (Price: from $50)
3. Kimono Rental and Photo Shoot in Shinjuku
Maikoya is a leading cultural experience provider, currently having their branches in Tokyo, Kyoto and Osaka. They offer various authentic Japanese cultural experiences and activities such as tea ceremony, Kimono rental, calligraphy, etc. Kimono rental and a photo shooting session is available at the Tokyo branch located in Shinjuku area. (Price: from $100)
4. Authentic Kimono Makeover and Studio Photography in Tokyo
Enjoy the great quality Kimono dress with the professional makeover and photo session in a studio! This plan is highly recommended if you wish to have really nice photos for the special memory. Various plans are offered depending on your needs such as Premium plan, Samurai plan and Couple plan. Wedding photo shoot is also available. The studio is situated in very convenient location, only 1 min walk from Meguro Station (next to Shibuya). (Price: from $85)
5. Tea Ceremony / Wearing Kimono at Bonsai Museum
Have the most authentic Japanese experience with wearing Kimono or tea ceremony (or both) at a traditional Japanese house with Bonsai trees! It's situated at Shunkaen Bonsai Museum in Edogawa Ward, Tokyo which has a Japanese garden with numbers of gorgeous Bonsai trees. You can enjoy taking photos at the tea room and the garden, and have a pleasant walk. (Price: from $40)
6. Film your Kimono Experience at Scenic Locations in Tokyo
Capture the Kimono moment in the most photo-worthy locations in Tokyo! This experience allows you to wear gorgeous Kimono and video shooting at special locations such as shrines, temples and Japanese gardens with a personal videographer. The video will be edited after shooting so you'll be ready to post it on social media right away! (Price: from $260)
7. Learn to Wear a Traditional Kimono
Learn how to wear Kimono from the expert Kimono master! Kimono is pretty complex to wear with many layers to put in correct orders. Through this Kimono wear lesson, you can enjoy wearing beautiful Kimono as well as learning how to put them on and to be able to wear them on your own! You can bring your own Kimono to the class if you have one. (Price: from $40)
For more unique and special experiences in Tokyo, please check out these articles listed below!
▽Related Articles▽
▼Editor's Picks▼
---