7 Best Kimono Rental in Tokyo
Kimono/Yukata Rental Shops and Photo Studio in Tokyo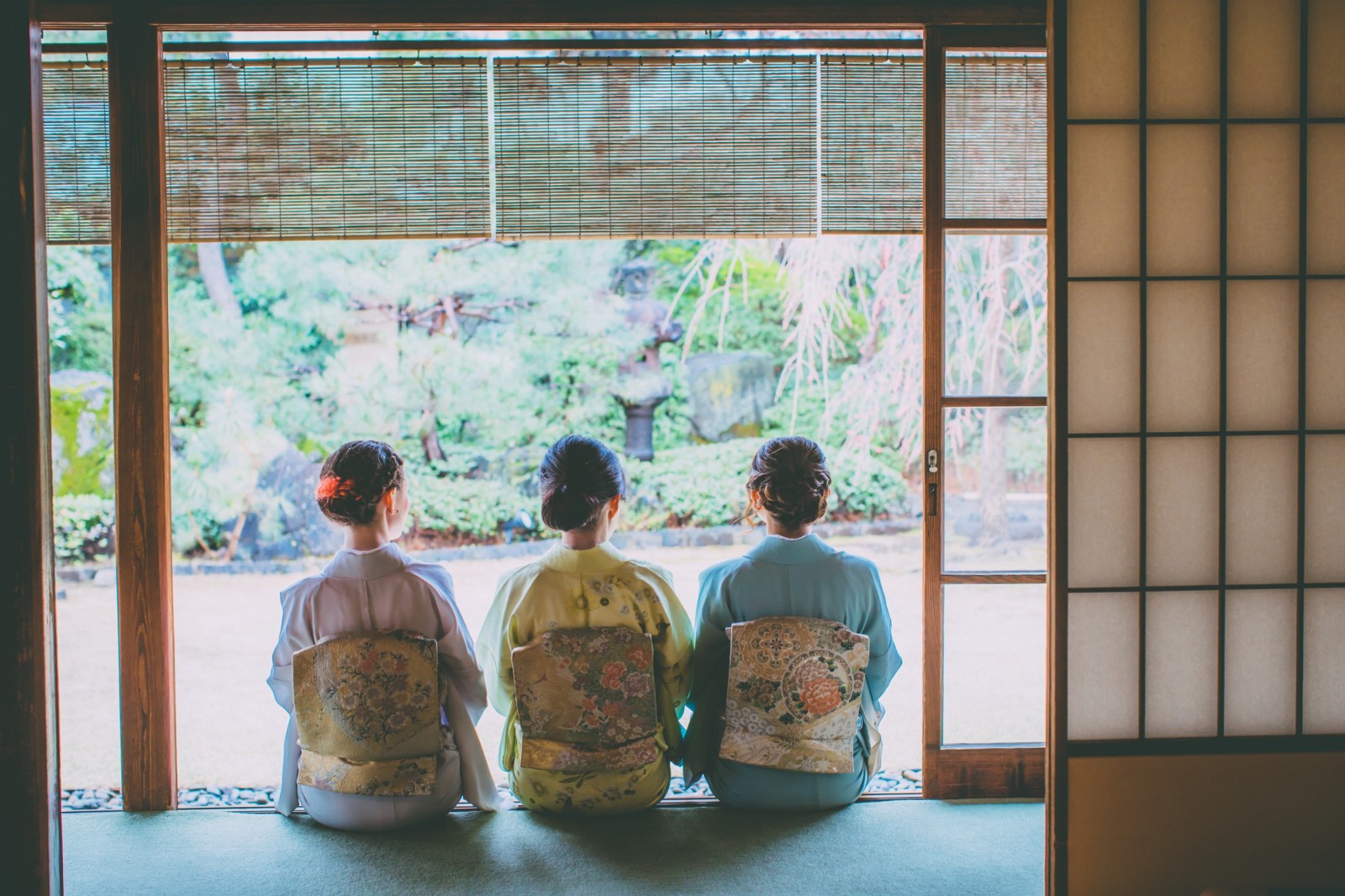 Do you want to have special experiences in Japan?? Japanese traditional culture is very distinctive and original, and it's the most attractive thing about the country. There are a number of ways to interact with unique Japanese culture, and various cultural activities and tourist attractions are available today. One of the most special activities is wearing Kimono, the traditional Japanese dress (or Yukata in summertime).
Nowadays, there are many Kimono shops for foreign visitors at many locations in Tokyo offering Kimono rentals with dress-up and makeovers. You can enjoy strolling down the popular towns in Tokyo such as Asakusa and Shibuya, or take a photo shoot with professional photographers for special occasions such as weddings or family portraits. Kimono is not only for women but there are also Kimono (Hakama) for men that they can dress up as cool Samurai.
It's one of the best ways to commemorate a trip in Japan as well as to learn about Japanese culture. In this article, I have listed the best Kimono rental shops in Tokyo where you can have the most amazing Kimono experience!
1. Wear a Kimono in Asakusa
Asakusa is one of the most popular neighborhoods in Tokyo known as the center of old downtown. It's arguably the best spot to wear Kimono in Tokyo as there are a number of great photo spots such as Sensoji Temple, Nakamise Street, and the nostalgic streets. This rental shop in Asakusa allows your daily use of a Kimono (or Yukata in summer) till 6 pm. You can also get your hair done as well as rent some accessories. (Price: from 4,180 yen)
2. Dress in Kimono & Take Pictures at the Shibuya Crossing
Tokyo's coolest and most vibrant district, Shibuya, and the famous Shibuya Crossing are on every traveler's must-visit bucket list in Tokyo. The following kimono renting service offers a unique experience of wearing traditional kimonos in the most modern neighborhood of Tokyo. The package includes the kimono rental, hairdo, and even a photographer to do a private photoshoot (Price: 23,078 yen)
3. Kimono Rental and Photo Shoot in Shinjuku
Vasara Kimono Rental is one of the leading Kimono rental services in Tokyo. They offer a wide variety of service packages such as different grades of Kimono and Kimono for children. The Shinjuku branch is located just about 4 minute's walk from Shinjuku Station. (Price: from 2,980 yen)
4. Fancy Kimono Dress up and Photoshoot in Tokyo
Wouldn't it be great to have your own photoshoot at a studio with a wide variety of dresses, including Kimono? That is exactly what you can do in this following experience we are introducing! Here you can become whatever you want to be and take photographs at a studio. This place offers over 100 different costumes from which you can choose. The kimono styles here are modern, making it a unique experience even comparing it with the other services in this list. (Price: $392.99)
5. Tea Ceremony / Wearing Kimono at Bonsai Museum
Have the most authentic Japanese experience with wearing Kimono or tea ceremony (or both) at a traditional Japanese house with Bonsai trees! It's situated at Shunkaen Bonsai Museum in Edogawa Ward, Tokyo which has a Japanese garden with numbers of gorgeous Bonsai trees. You can enjoy taking photos at the tea room and the garden, and have a pleasant walk. (Price: from $40)
6. Kimono Rental Experience & Kiroko Workshop
This next service is not only about kimono rental but also includes a workshop where you can make your own "Edo faceted glass", which is a traditional craft that has been handed down since the Edo period. An artisan will be there to show you and teach you the various faceting techniques to create your own piece! (Price: $48.29)
7. Remake Your Own Kimono Experience in Tokyo
The last service on our list is one that is a little different than the others. In this service, you can learn how to remake your own Kimono. You can choose from a wide variety of Kimono that they have there and they will show you how to do it. Not only will you learn the basics of how to create your own Kimono, but you will also have your own kimono to take home. (Price: $43.90)
▽Subscribe to our free news magazine!▽

For more unique and special experiences in Tokyo, please check out these articles listed below!
▽Related Articles▽
▼Editor's Picks▼
---