10 Best Tours in Tokyo
Cool and Unique Tokyo Tours and Things to Do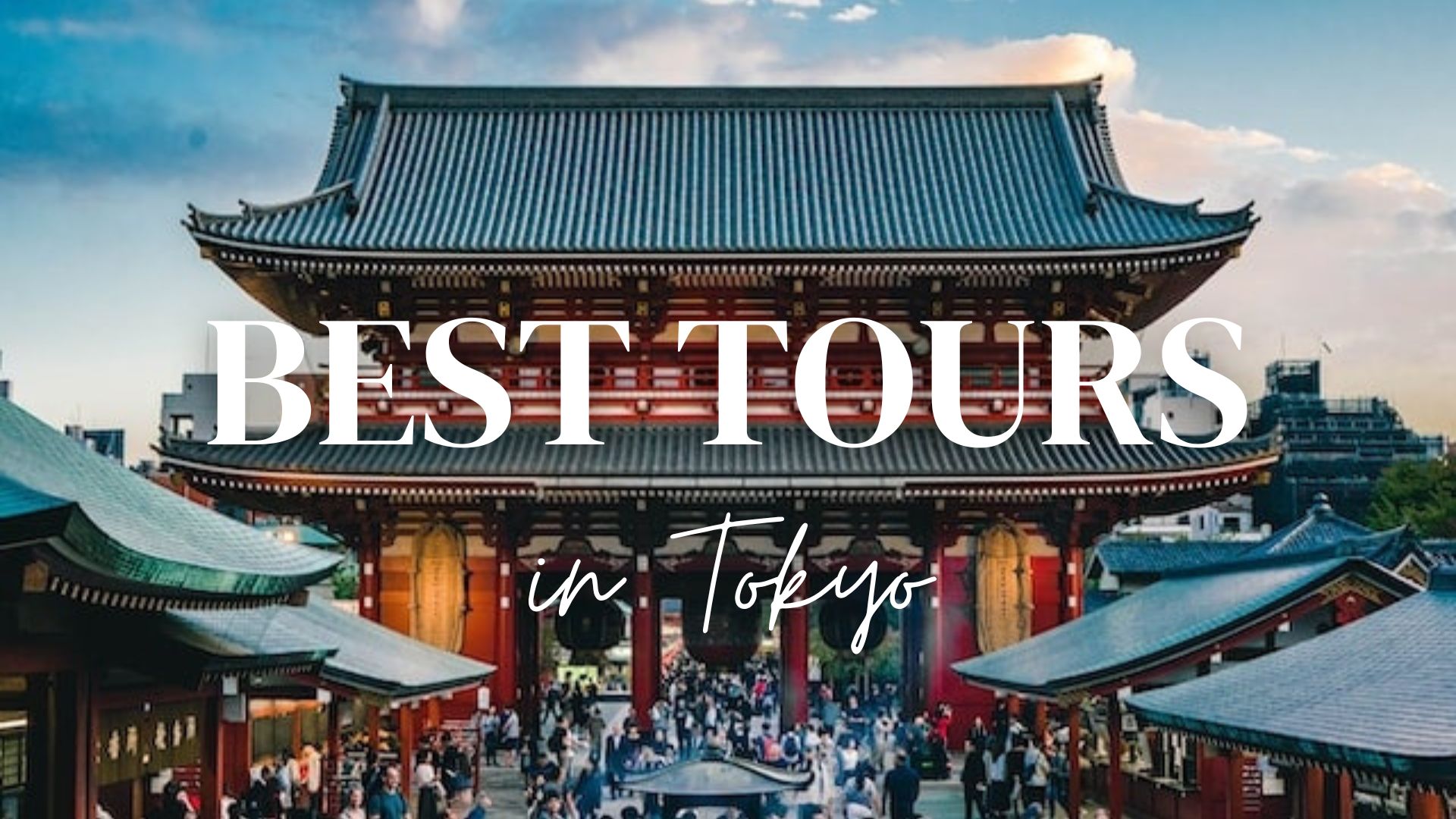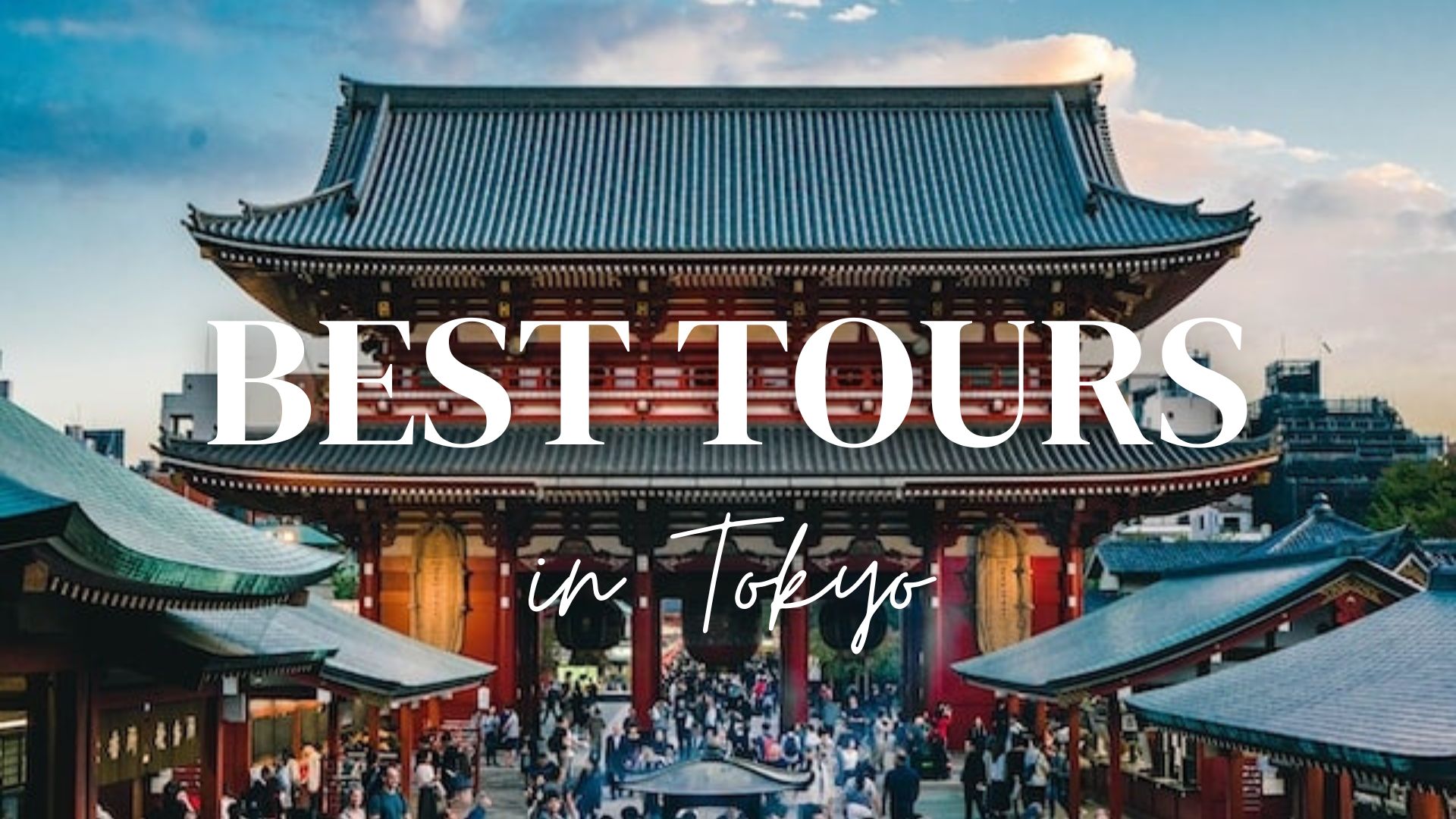 Looking for unique and fun things to do in Tokyo?
Tokyo is one of the largest metropolis in the world and there are countless attractions for tourists. From traditional cultural experiences to new attraction, you can find many different kinds of activities in Tokyo and you'll never have enough time to experience everything you want to see or do while visiting, especially if you are a first time visitor in Tokyo.
One of the best ways to explore this big city is joining tours organised by local travel agencies. Taking part in tours or activities gives you a great opportunity to get to know Japanese culture and tradition, communicate with local guides and learn things that are not on guidebooks. Many places or experiences can be accessed only when you join a tour, so it definitely adds more value to your trip. Guided tours can also save you a lot of time and effort while travelling Japan rather than planning and organising a trip by yourself.
In Tokyo, there are hundreds of guided tours for tourists in various genres that are available in English. Tours are operated by many different travel agencies and you may get confused about how to choose the tours that you like.
In this article, I would like to share the list of the best tours in Tokyo that are super fun and unique and you can have an unforgettable experience with. From delicious Japanese food to historical activities, let's check out our picks of 10 best tours in Tokyo!
---
1. Tokyo Sumo Morning Practice Tour
Sumo is one of the most unique and fascinating aspects of Japanese culture and it's highly recommended to watch it while visiting Tokyo. You can go and watch Sumo tournaments that are held in Tokyo three times a year (January, May and September) if you have a chance, but you could have more unique and extraordinary sumo experience by joining the Tokyo Sumo Morning Practice Tour which is held through the year.
The tour takes you to sumo morning practice in one of sumo stables in Tokyo where you can watch sumo wrestlers in action up close. The tour includes a live audio guide which you can get insightful commentary from your expert guide through earbuds while watching the training. Also you may get a chance to take a photo with the sumo wrestlers once the morning practice is over.
Genre: culture tour

2. Tokyo Fish Market Tour @Tsukiji
If you are into Japanese food and looking for authentic food experience, this tour is definitely for you! With the Tokyo Fish Market Tour @Tsukiji, you can immerse yourself in Japanese food culture and experience the city like a local.
The tour takes place in Tsukiji, known as the Kitchen of Tokyo. Although the famous wholesale market is now moved to Toyosu, Tsukiji area is still very much lively and vibrant and attracts food lovers from all over the world. Through the tour, you will explore the neighbourhood of Tsukiji including the outer market and Uogashi wholesale market, where you can find many kinds of food. You can learn a lot about Japanese food from an expert guide and try a variety of Japanese delicacies including fresh seafood!
Genre: food tour

3. Tokyo 1- Day Highlights Private Walking Tour
If you are planning to visit Tokyo for a short time and want to see as many things as possible in one day, taking a guided private your is probably the best idea. Planning a trip and moving from place to place in the city that you don't know could be pretty stressful, but private tours can save you a lot of time and allow you to see the best highlights of Tokyo only in one day.
The Tokyo 1- Day Highlights Private Walking Tour is a highly recommended private walking tour in Tokyo. The tour is 8 hours long and customizable which means that they can create a special itinerary for you according to what you want to see or visit. Even if you don't know where to go, they can suggest you a sample itinerary including Tokyo's famous tourist attractions such as Tsukiji Market, Sensoji Temple in Asakusa and the Scramble Crossing in Shibuya. Having a private tour guide will definitely benefit you with many things such as understanding Japanese culture deeper, more opportunity to interact with locals and moving around quicker.
Genre: walking tour

4. Tokyo Sushi Making Experience+ Tsukiji Fish Market Explore Tour
Another recommended tour for foodies is Japanese cooking classes. There are cooking classes with various Japanese dishes available in Tokyo today, but the most popular one is Sushi making. The Tokyo Sushi Making Experience+ Tsukiji Fish Market Explore Tour is a great tour that you can experience both sushi making and a visit to Tsukiji Market in one day.
The tour begins in Tsukiji, a must-visit area in Tokyo for food lovers. After visiting the Tsukiji outer market and learning some elements of Japanese culinary culture,the tour moves on to the Sushi workshop where a professional sushi chef teaches you how to make sushi. Of course, you can taste your own handmade sushi at the end of the class!
Genre: food tour

5. Shinjuku Biggest Drinking Town Izakaya Bar Hopping Tour
If you wish to explore Tokyo's nightlife, joining a bar hopping tour is such a great idea. Bar hopping tours usually take you to several Izakaya, Japanese style gastropubs serving drinks and food. It's a unique place to learn Japanese food culture as you can taste authentic Japanese Izakaya style dishes which are very different from what you'll get in restaurants. Also you can try all kinds of Japanese alcohol drinks such as sake, beer, shochu and whisky which are a big trend in the world today.
The Shinjuku Biggest Drinking Town Izakaya Bar Hopping Tour takes place in Shinjuku, the largest nightlife district in Tokyo with glaring neon signs and the vibrant atmosphere. You may recognize the place from the famous film "Lost in Translation". The tour takes you to several drinking spots in Shinjuku including the small Izakaya alley Omoide Yokocho, the famous red-light district Kabukicho and the nostalgic bar alley Golden Gai. Through the tour, you can to see how Japanese people usually enjoy their nightlife after work or on weekends and maybe make local friends during while enjoying food and drinks.
Genre: foot tour

6. Akihabara Anime & Gaming Adventure Tour
Akihabara is known as the center of Japanese otaku culture and a major shopping district for video games, anime, manga and electronics. The uniqueness of Akihabara has been fascinating people around the world and now it became one of the most visited tourist destinations in Tokyo. Not only for game and anime fans, but whoever is interested in unique modern Japanese subculture, Akihabara is definitely a fun place to visit.
With the Akihabara Anime & Gaming Adventure Tour, you can spend a perfect day in Akihabara with a local guide. The tour includes a variety of Akihabara activities such as visiting classic and the latest anime/game spots. You will also stop at one of the famous maid cafes which is a must-do activity in Akihabara. You won't have the same experience if you only follow guide books.
Genre: culture tour

7. 3-Hour Tokyo Good Old Bike Tour
If you want to stay active and fit while visiting Tokyo, cycling is one of the best activities that you can do! It's a wonderful and unique way to explore the city by cycling through local neighbourhoods and discover new sights in Tokyo.
The Tokyo Good Old Bike Tour is a popular cycling tour which takes place around Tokyo's historical capital, Asakusa area. Within 3 hours, you are able to see the very best bits of Tokyo such as Tokyo Skytree, Sensoji Temple, river, park and backstreets. The tour provides hybrid bike which is easy to ride so don't worry if you are a beginner!
Genre: sightseeing tour

8. Private Tokyo Toyosu Tuna Auction Tour in English
One of the most unique scenes of Tokyo's food culture is the tuna auction. It is held daily in Toyosu, where the world's largest wholesale market has moved from Tsukiji. The Private Tokyo Toyosu Tuna Auction Tour in English is led by an expert guide who has a great knowledge about the market.
After watch the famous tuna auction in live, the guide will also take you to a recommended restaurant for sushi breakfast with fresh seafood from the market. The tour also includes visit to the Toyosu Market as well as Tsukiji where the wholesale market used to be located.
Genre: food tour

9. Private Helicopter Experience in Tokyo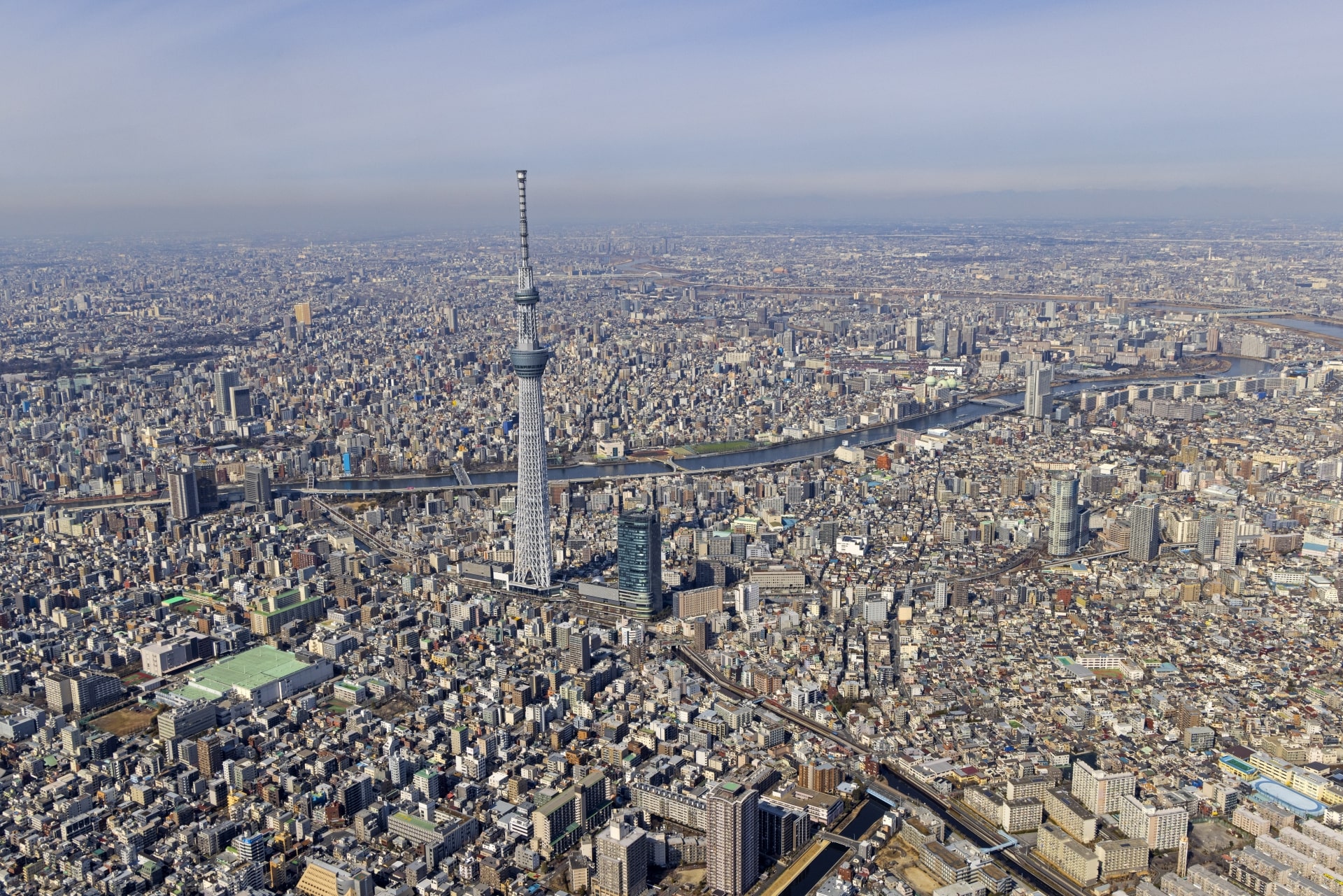 Enjoy the most scenic and extraordinary tour in Tokyo! The Private Helicopter Experience in Tokyo is highly recommended for an unique and unforgettable experience.
This cool and exciting sightseeing tour takes you up in the sky by a helicopter and you can enjoy the breathtaking panoramic view of Tokyo from 600 m above the ground. You will fly over and pass by numbers of famous Tokyo's landmarks such as Tokyo Tower, Tokyo Skytree and the Rainbow Bridge.
Genre: sightseeing tour

10. Day Trip Tours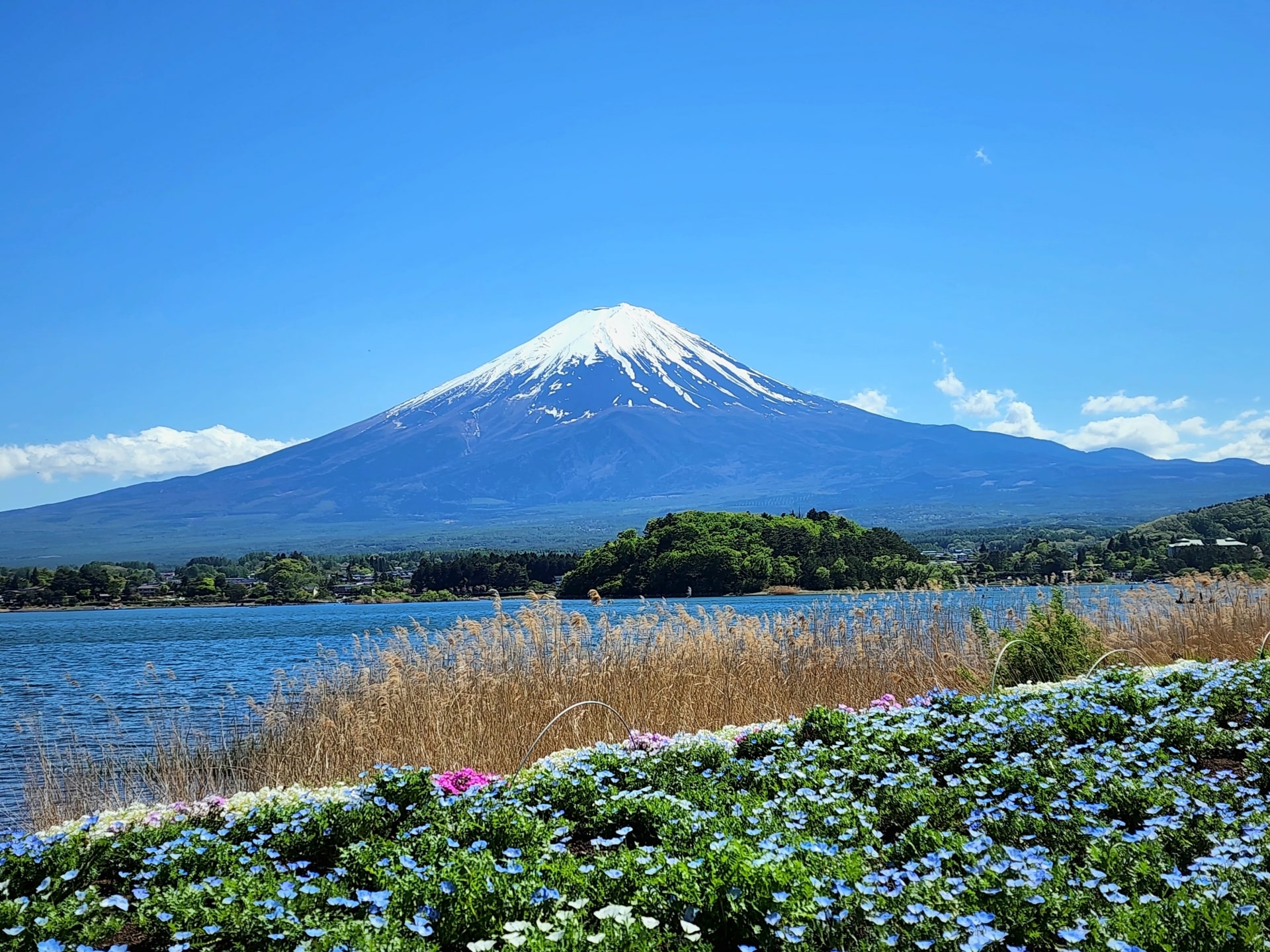 Visiting Tokyo doesn't mean you have to be within Tokyo for the entire time, right??
Although Tokyo itself offers countless tourist attractions and tours to explore within the city, there are also numbers of beautiful destinations in the surrounding areas where you can access easily from Tokyo. If you are keen to explore different side of Japan or wish to take a little escape from the bustling city, then why don't you take one of day trip tours from Tokyo!
Some of the most popular day trip destinations from Tokyo are Mt Fuji, Hakone Onsen, Kamakura and theme parks. There are also some seasonal attractions such as flower viewing, beach, autumn leaves viewing and winter illumination.
In the article below, you can find the list of the best day trip tours and destinations from Tokyo.
---
Find everything you need for your trip to Japan at Klook! Tickets, train passes, activities, hotels and more!
Thanks for reading! What did you think about our picks of the best tours in Tokyo? If you are interested, make sure to book the tour on your wished date before sell out as they are all very popular!
For more information about wonderful tourist attractions and things to do in Tokyo, I'd highly recommend you to check out these articles below, too!
▽Related Articles▽
▼Editor's Picks▼
---