Greater Tokyo Pass: Unlimited Train and Bus Rides in and around Tokyo
How to Buy and Use Greater Tokyo Pass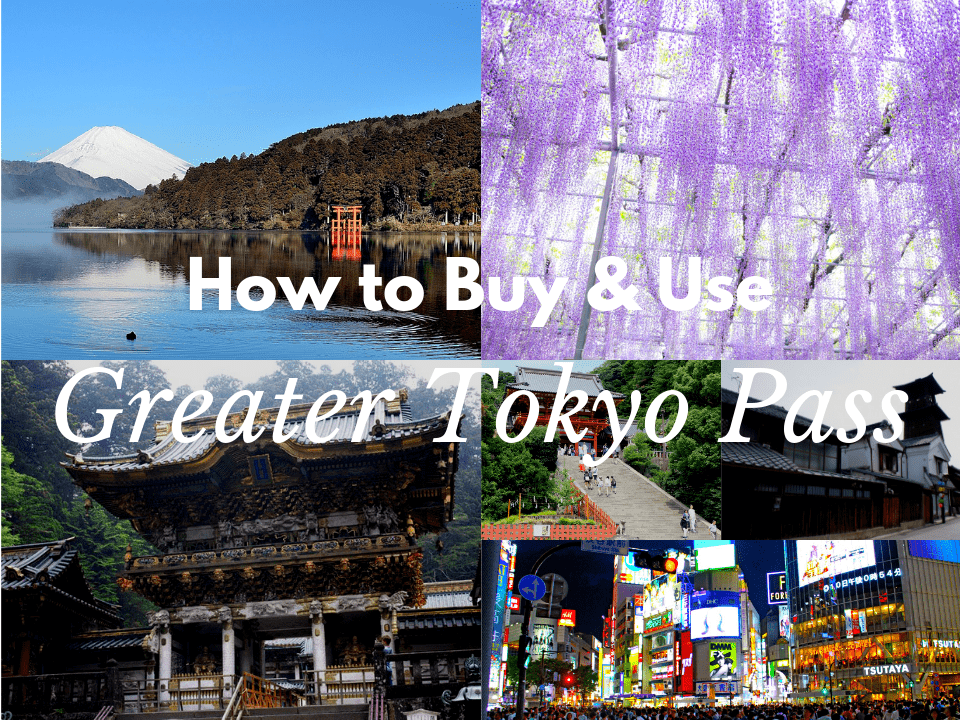 Are you wondering how much it costs to move in Tokyo and how you can save the money? There are various kinds of train passes and bus tickets for travelers in Tokyo. Greater Tokyo Pass, released last year, is recommended to you who travel in and around Tokyo. You can get around Tokyo and tourist areas around Tokyo by train and bus with just Greater Tokyo Pass. The pass also helps you save the effort of buying complicated tickets each time you use trains and buses. Today, I'd like to introduce Greater Tokyo Pass with the guide to how to get and use and things to do with the pass.
About Greater Tokyo Pass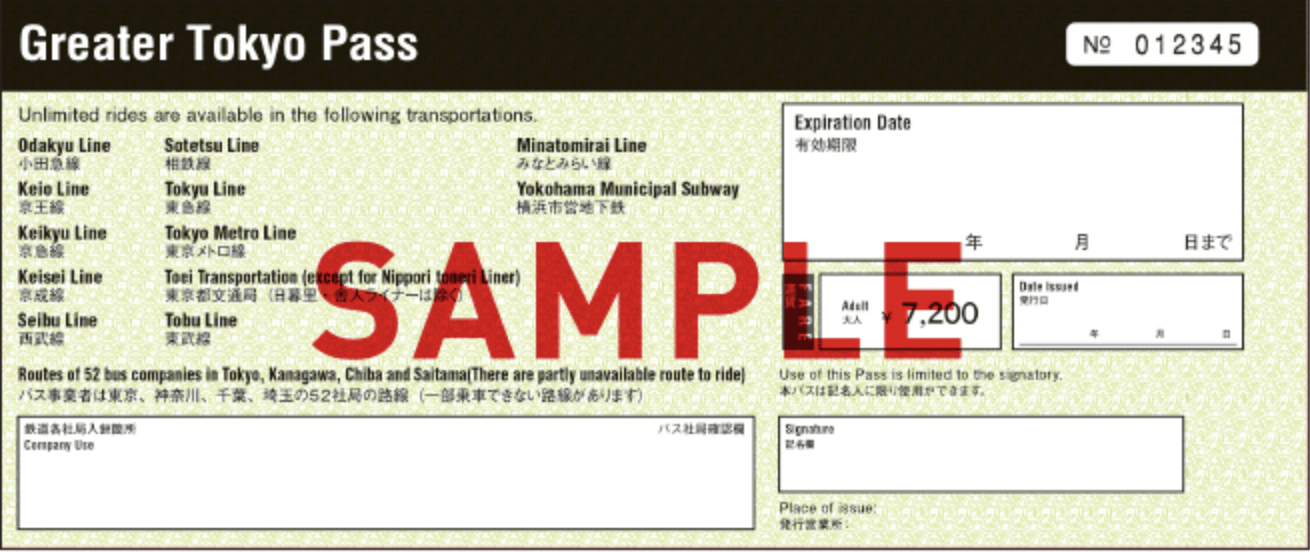 Area: Greater Tokyo Pass is applicable to trains served by 12 private railway companies (excluding JR) in Kanto Region including Tokyo, Kanagawa, Chiba, Saitama, Ibaraki, Tochigi and Gunma and buses in Tokyo, Kanagawa, Chiba, Saitama.
Duration: valid for 3 days from the date of purchase
Rate: 7,200 yen (adult) / 3,600 yen (child from the age of 6 to 11)
Rail Map: https://greater-tokyo-pass.jp/pdf/gtp.pdf
*The duration of Greater Tokyo Pass is extended from 3 days to 5 days as far as it is bought during the Sakura Season from 16th March to 30th April, 2019.
How to Buy
You can buy Greater Tokyo Pass at airports and some stations in Tokyo and Kanagawa Prefecture with your passport. If you want to use the pass from the first day of your trip, it is highly recommended to buy it at airports (Narita or Haneda Airport) you land on.
Narita Airports
Skyliner & Keisei Information Center(Narita Airport Terminal 1 Station & Narita Airport Terminal 2/3 Station)
Skyliner Ticket Counter (Narita Airport Terminal 1 Station & Narita Airport Terminal 2/3 Station)
Keisei Electric Railway Ticket Sales Counter (Narita Airport Terminal 1 Station & Narita Airport Terminal 2/3 Station)
Haneda Airport
Keikyu Tourist Information Center Haneda Airport International Terminal Station
Ticket Gates, Haneda Airport Domestic Terminal Station
2F Ticket Gates, Haneda Airport International Terminal Station
Tourist Information Centers or Pass Offices at stations in Tokyo
Akasaka-mitsuke Station/Asakusa Station/Daimon Station/Ebisu Station/Ginza Station/Iidabashi Station/Ikebukuro Station/Keisei Ueno Station/Meiji-jingumae Station/Nihombashi Station/Omote-sando Station/Otemachi Station/Seibu-Shinjuku Station/Shibuya Station/Shimbashi Station/Shinagawa Station/Shinjuku Station/Shinjuku-nishiguchi Station/Shin-ochanomizu Station/Takadanobaba Station/Tochomae Station/Tokyo Station/Ueno Station/Ueno-okachimachi Station
Tourist Information Centers or Pass Offices at stations in Kanagawa Prefecture
Yokohama Station/Odawara Station
How to Use
Please show your Greater Tokyo Pass to station staff at ticket gates while you put a normal ticket in the automatic ticket gate. The pass offers you unlimited rides of the trains and buses during the three days from the day you buy it.
Things to Do with Tokyo Greater Pass
1. Traveling to Tokyo's tourist attractions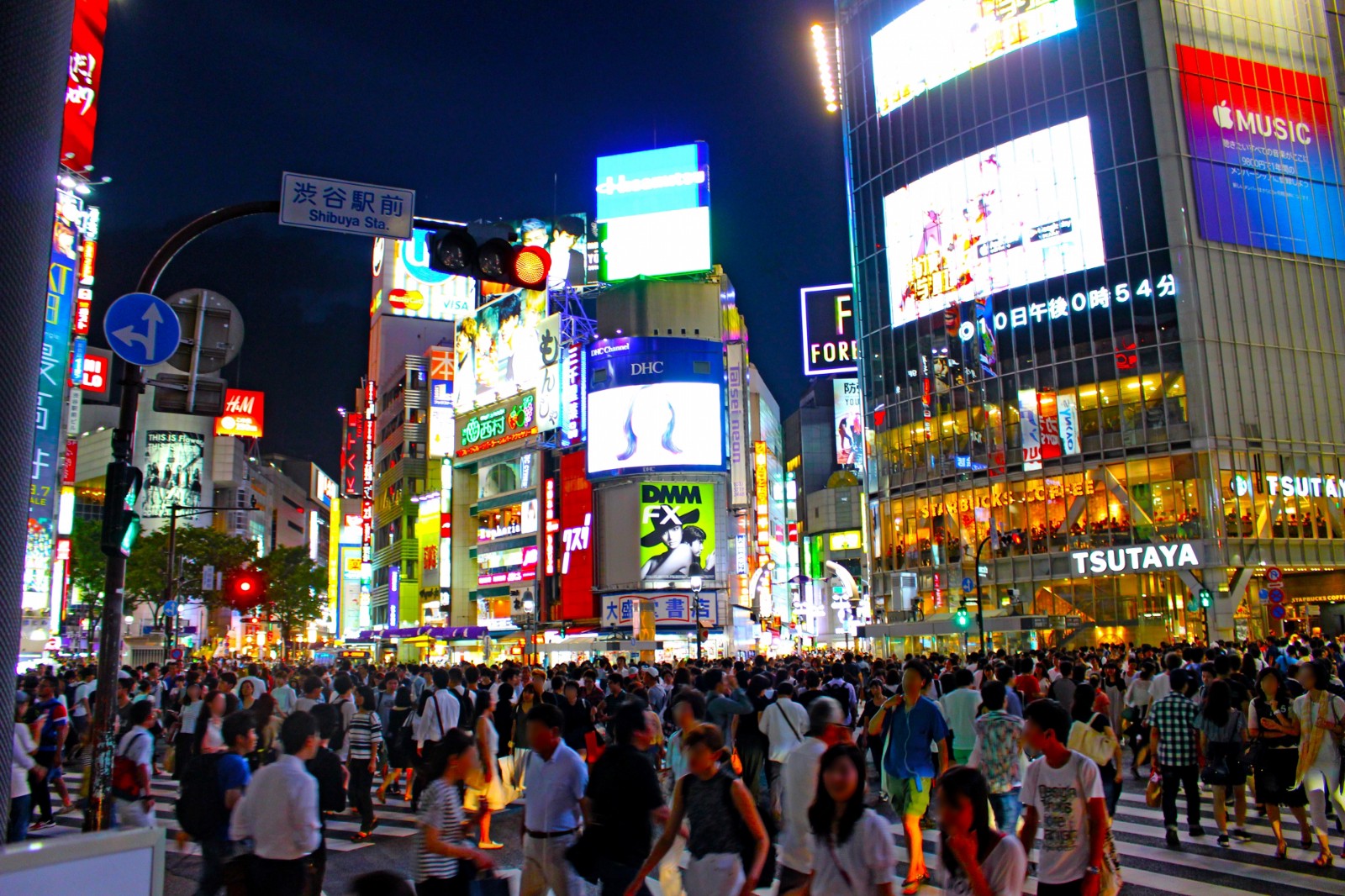 Needless to say, you will visit lots of tourist sites and restaurants on your stay in Tokyo and need to move by trains and buses for many times. Greater Tokyo Pass covers the lines which take you to almost all popular spots in must-visit towns. Shibuya, Harajuku, Akihabara, Asakusa, Shinjuku, Ueno, Roppongi: all the places you shouldn't miss!
2. Getting to the central Tokyo from Airports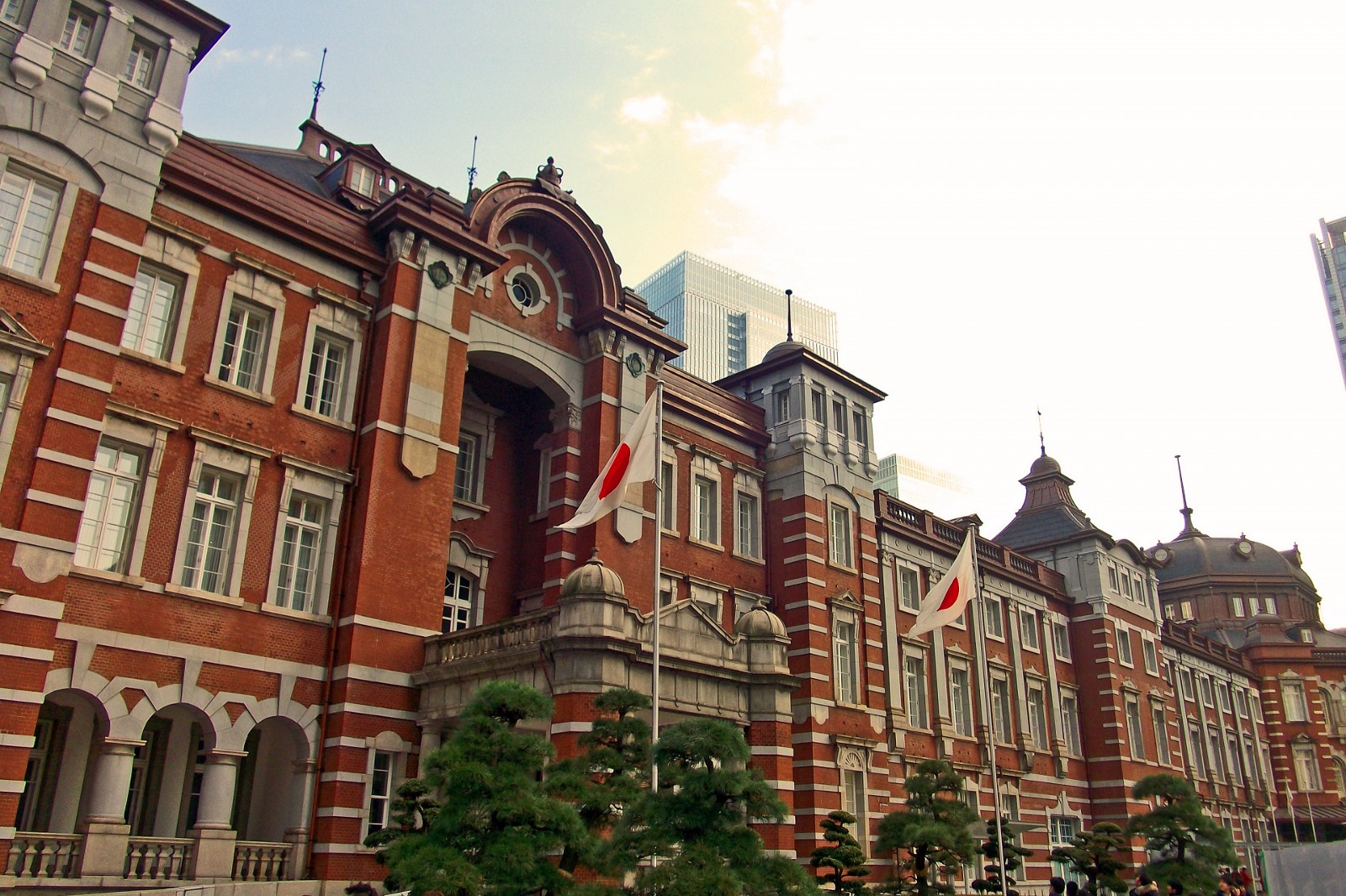 You will arrive at Narita Airport or Haneda Airport if you go traveling to Tokyo. The airports are located a little far from the center of Tokyo such as Tokyo Station and Tokyo's popular tourist sites (Narita Airport is actually located in Chiba Prefecture instead of Tokyo). It takes some money to move from the airports to Central Tokyo, however, Greater Tokyo Pass is valid for the lines.
3. Worshipping at the greatest shine in Nikko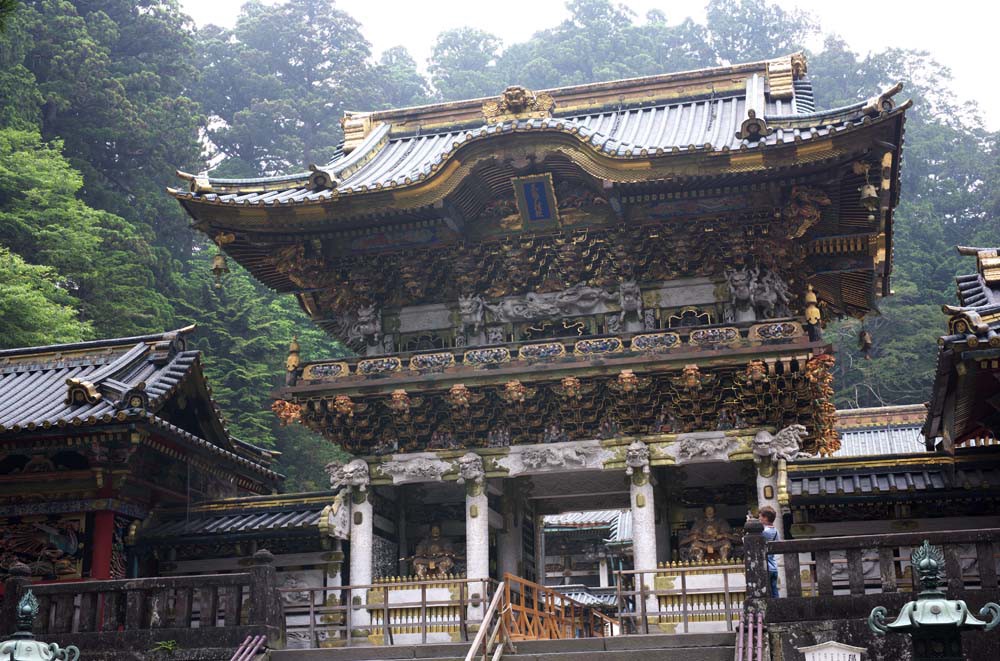 Since you come all the way to Tokyo, might as well extend your trip to neighborhood areas around Tokyo. Nikko, Tochigi Prefecture is one of the most popular towns among foreign tourists. Nikko is know for the great Shinto shrine Nikko Toshogu, listed on the UNESCO world heritage site, which is surrounded by rich nature.
4. Soaking in an Onsen in Hakone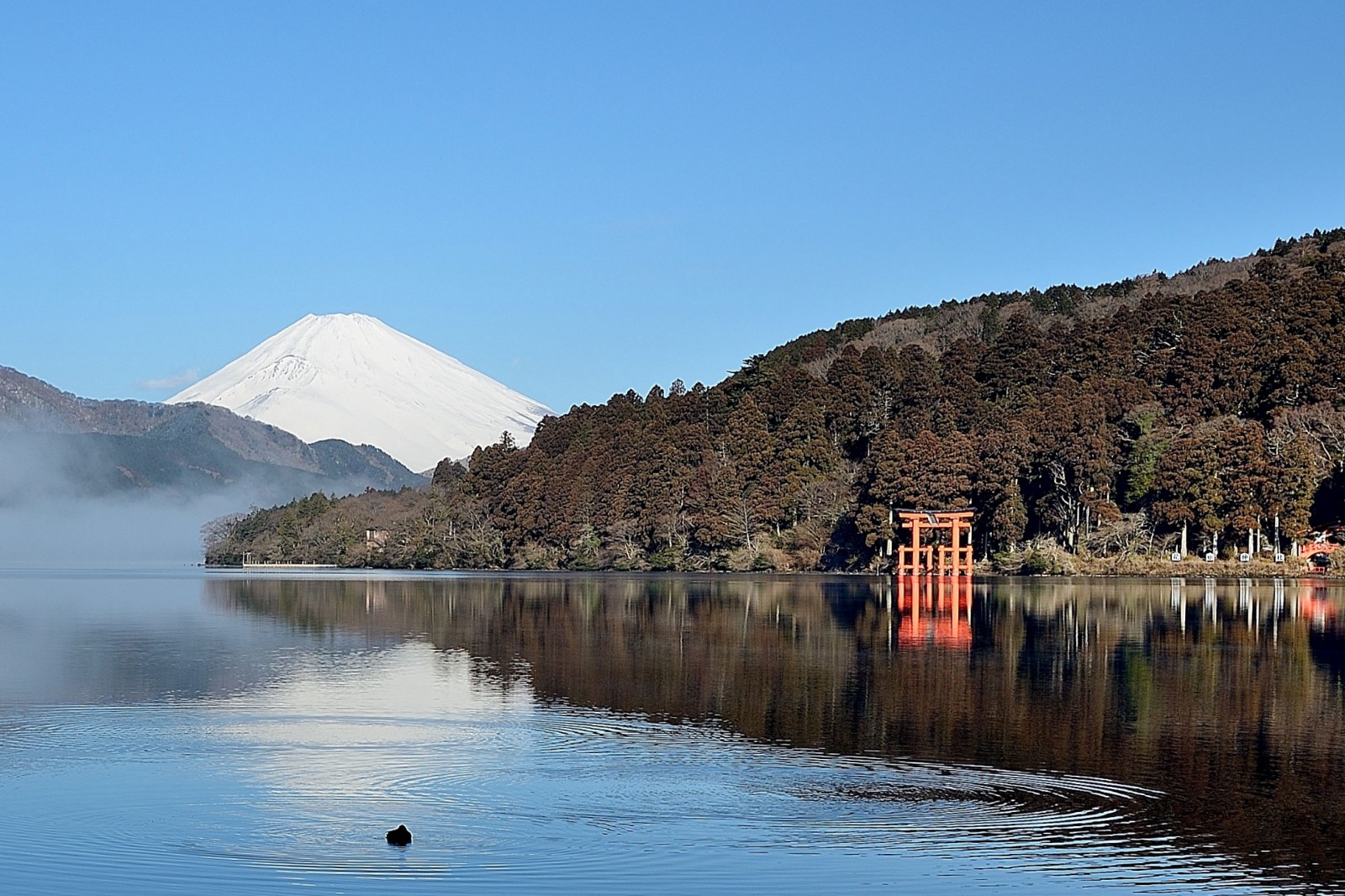 Hakone is one of the most popular and famous Onsen towns near Tokyo. There are over 100 Onsen facilities in hakone and some of them offer their hot springs to day-trippers. You can also enjoy the fantastic views of Mt.Fuji from numerous spots including some hot springs. Greater Tokyo Pass is valid until Odawara Station which is part of the way to the destination Hakone-yumoto Station. However, it takes only less than 20 mins and about 300 yen to get from Odawara Station to Hakone-yumoto Station by Hakone Tozan Train.
5. Strolling around the historical town Kamakura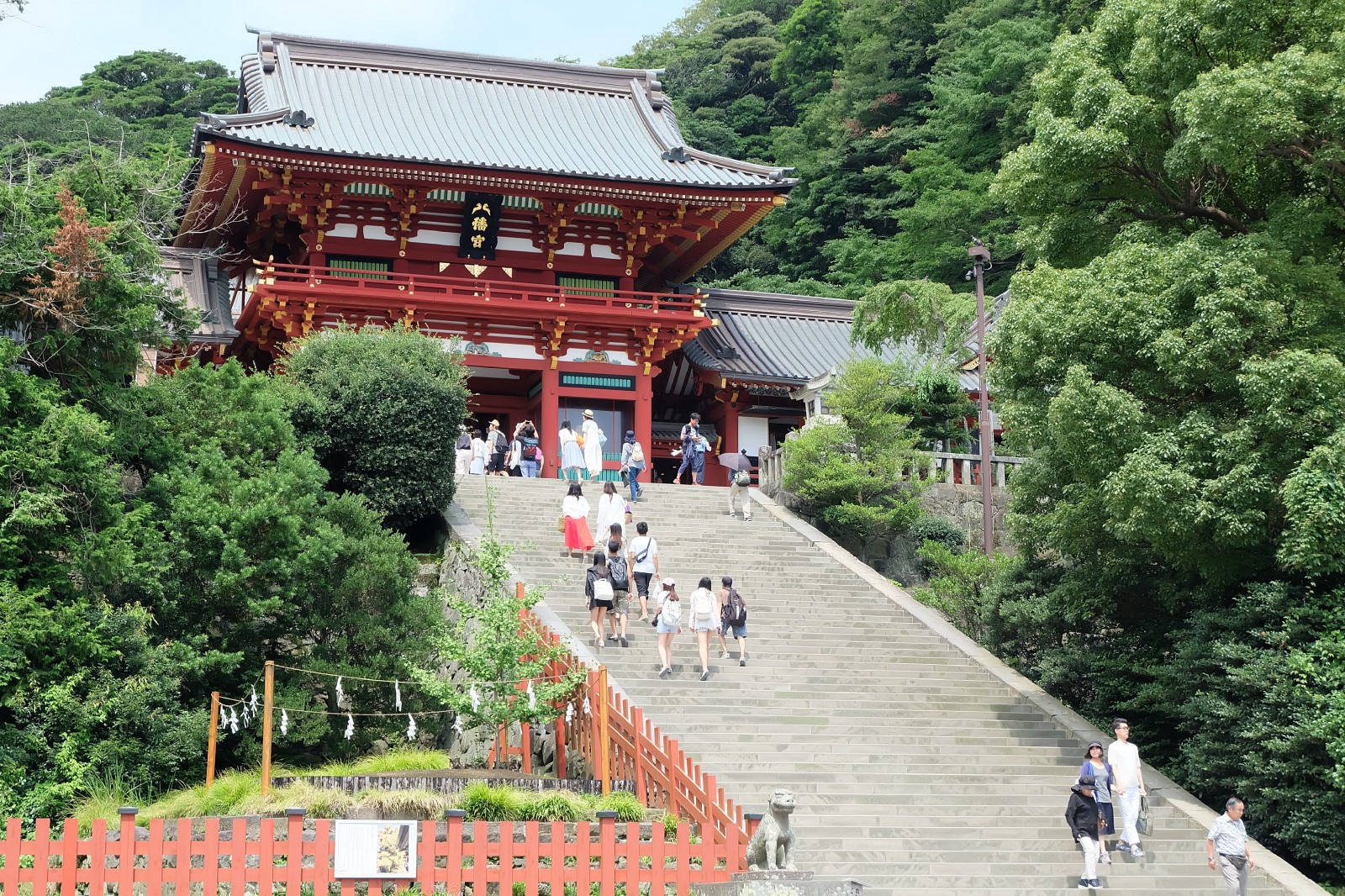 The historical town Kamakura, Kanagawa Prefecture is recommended to travel from Tokyo with Greater Tokyo Pass. There are lots of honorable temples, shrines and a gigantic Buddha in Kamakura. Additionally, Kamakura offers numerous regional food and Japanese unique souvenirs. It takes just an hour to reach Kamakura from the center of Tokyo.
6. Slipping back in time in Kawagoe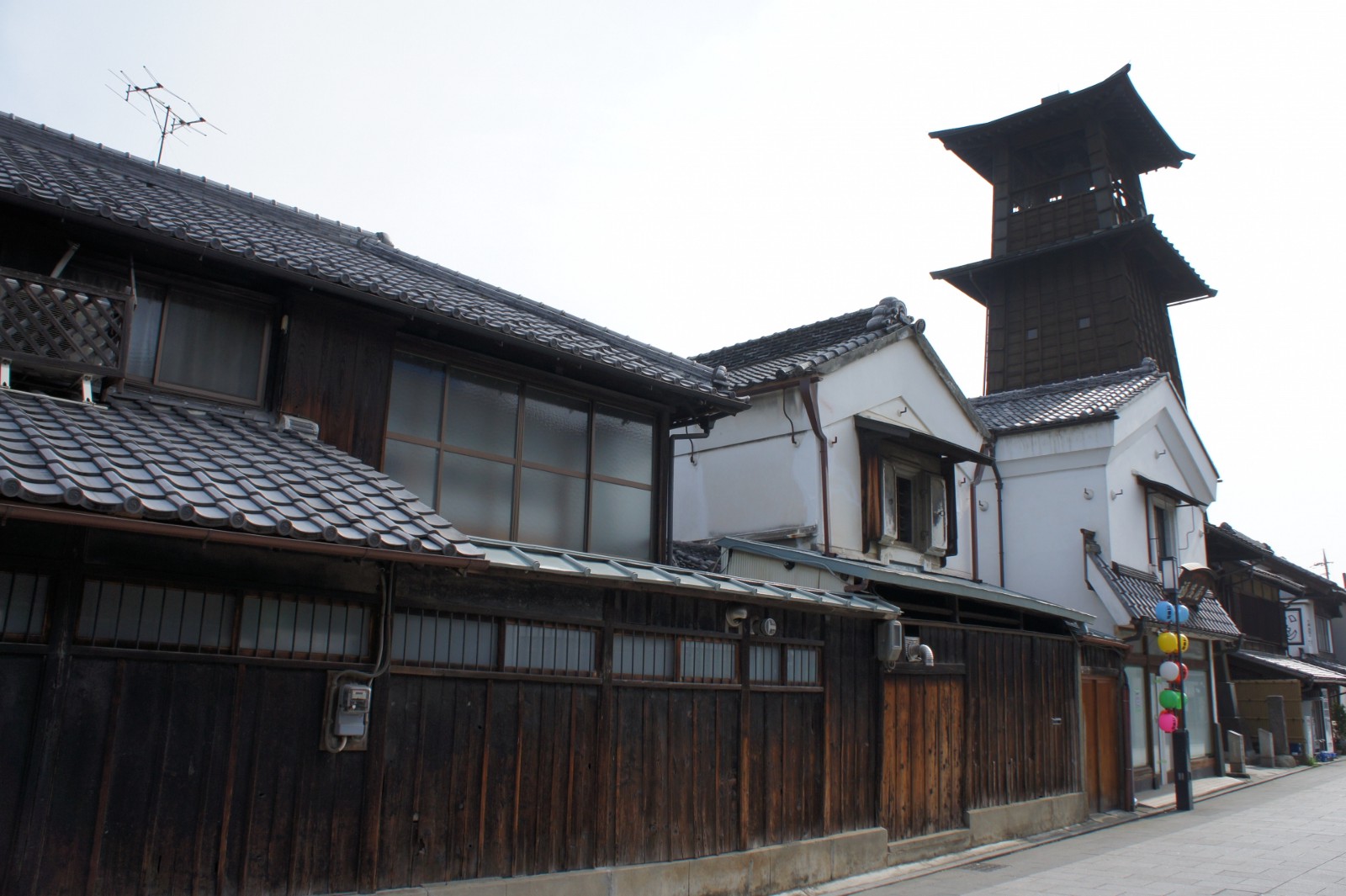 For traveling to old towns from Tokyo, Kawagoe, located in Saitama Prefecture, is one of the best destinations. You will find out the atmosphere of the town is totally different from other areas in Tokyo. How about experiencing Japanese culture from Japanese traditional food and drinks to Onsen hot springs and temples & shrines?
7. Viewing colorful flowers at Ashikaga Flower Park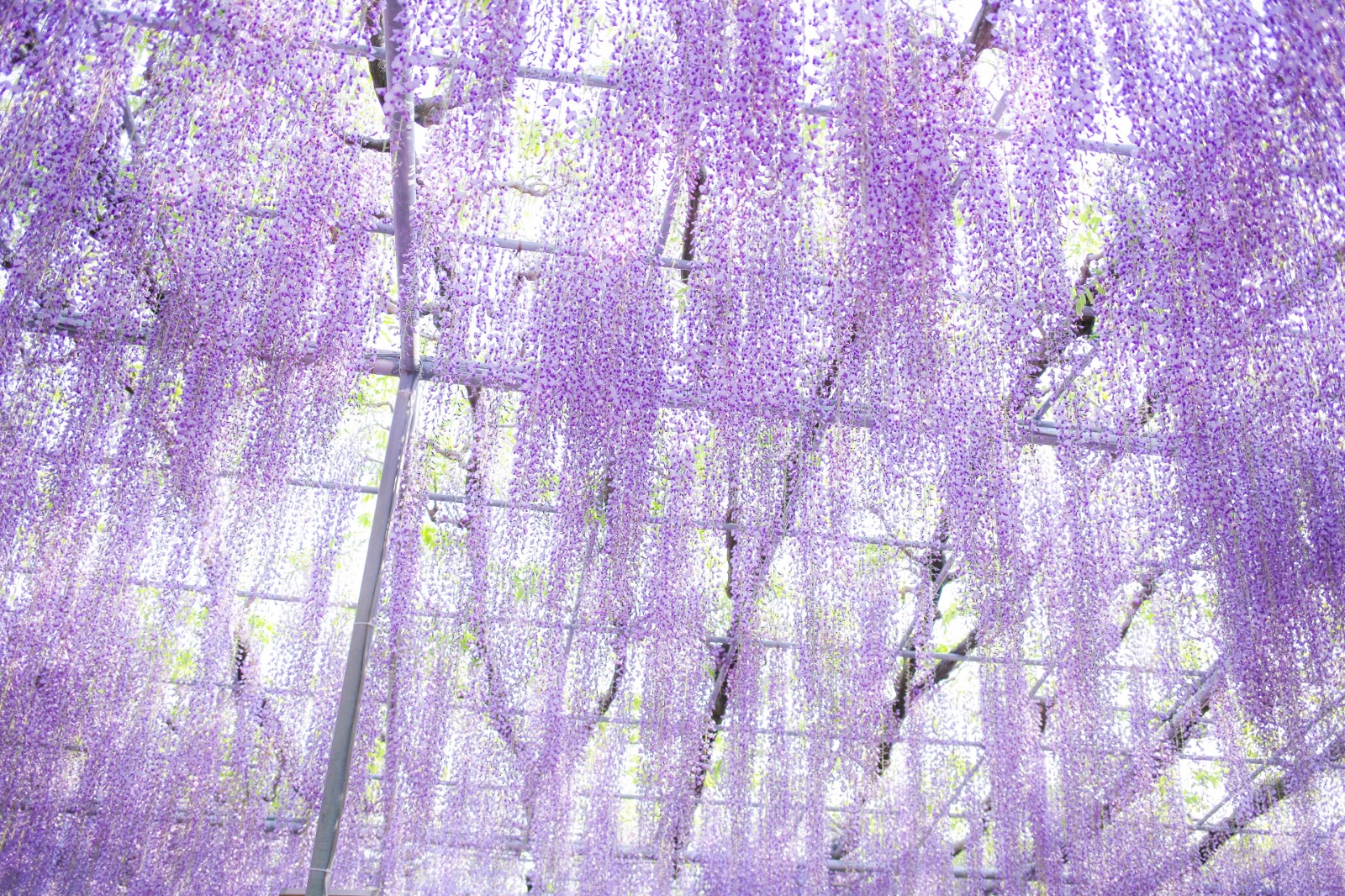 Ashikaga Flower Park in Tochigi Prefecture is a good option if you seek for nature spots near Tokyo. There are a variety of seasonal attractions in the vast land of Ashikaga Flower Park. Especially, over 350 colorful wisteria flowers bloom in spring (mid April to mid May) and are lit up at night. The flower park is also knowns as one of the largest illumination spots in Japan in winter.
If you travel in and around Tokyo for 3 days or more, Greater Tokyo Pass will help you to save money and time on your trip. For more info about passes & tickets or travel tips in Japan, check these articles below, too!
▽Related Articles▽
▼Editor's Picks▼
---