5 Unique Sightseeing Train Trips from Tokyo
Scenic Train Trips in and around Tokyo for Train Geeks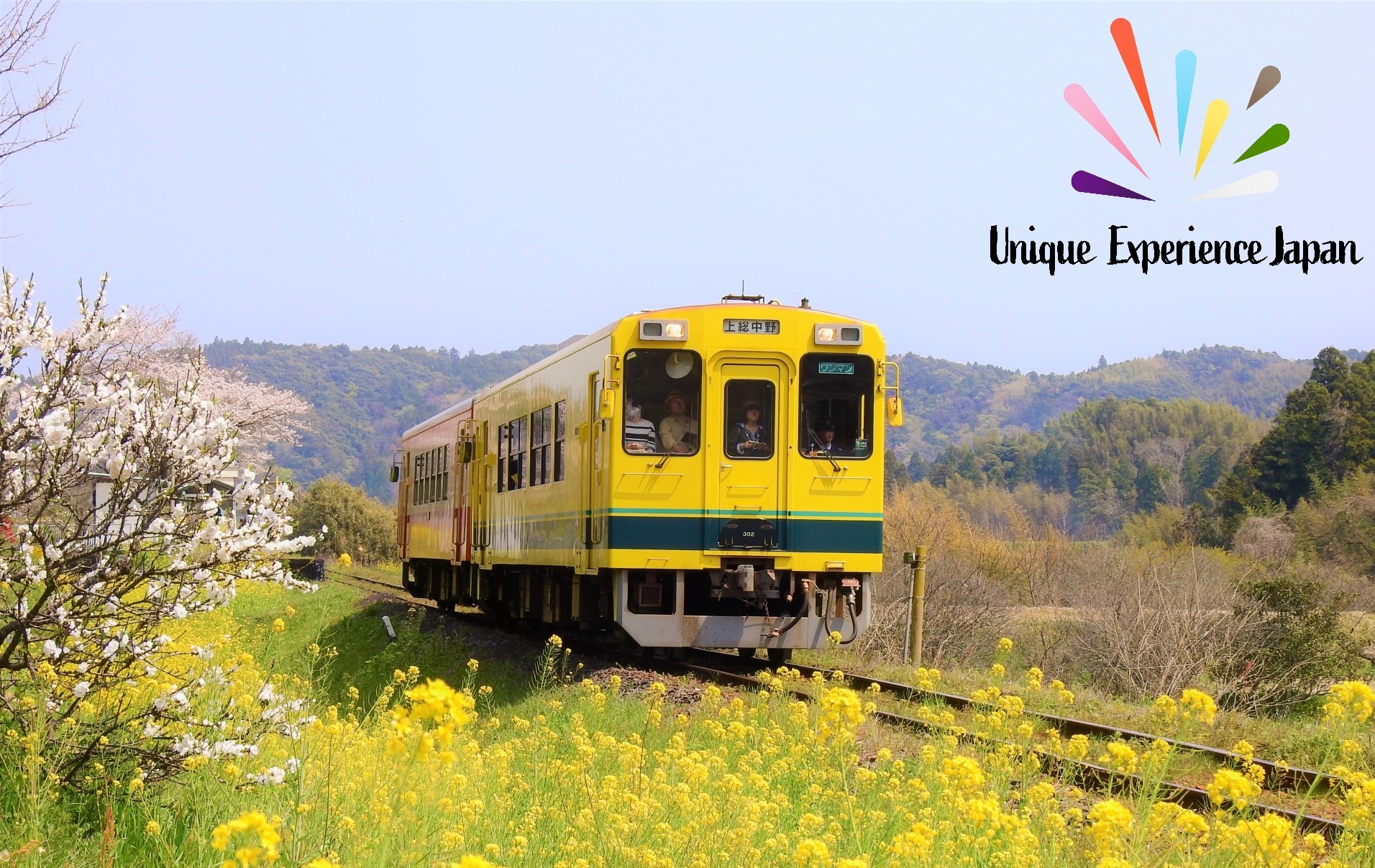 Here are our picks of the best unique things to do and places to visit in Japan suggested by Unique Experience Japan, the new tourism project introducing undiscovered places, things to do and ways of travelling in Japan! For advanced travellers who wish to have unique and extraordinary experiences in Japan, check out the story and get great travel ideas! In this article, I'm going to share the unique sightseeing train trips around Tokyo!
---
Japanese trains and railway technology are highly regarded worldwide and attract train fans across the world. Shinkansen (bullet train) is a perfect example, which is the most famous Japanese train worldwide, but there are many more types of trains in Japan which offers unique travel experiences.
The train is one of the best transportation in Japan, which can take you to countless domestic destinations connecting from cities to cities. In Tokyo, there are numerous trains which you can take amazing day trips in and around the city as well as having wonderful only-in-Japan train experiences.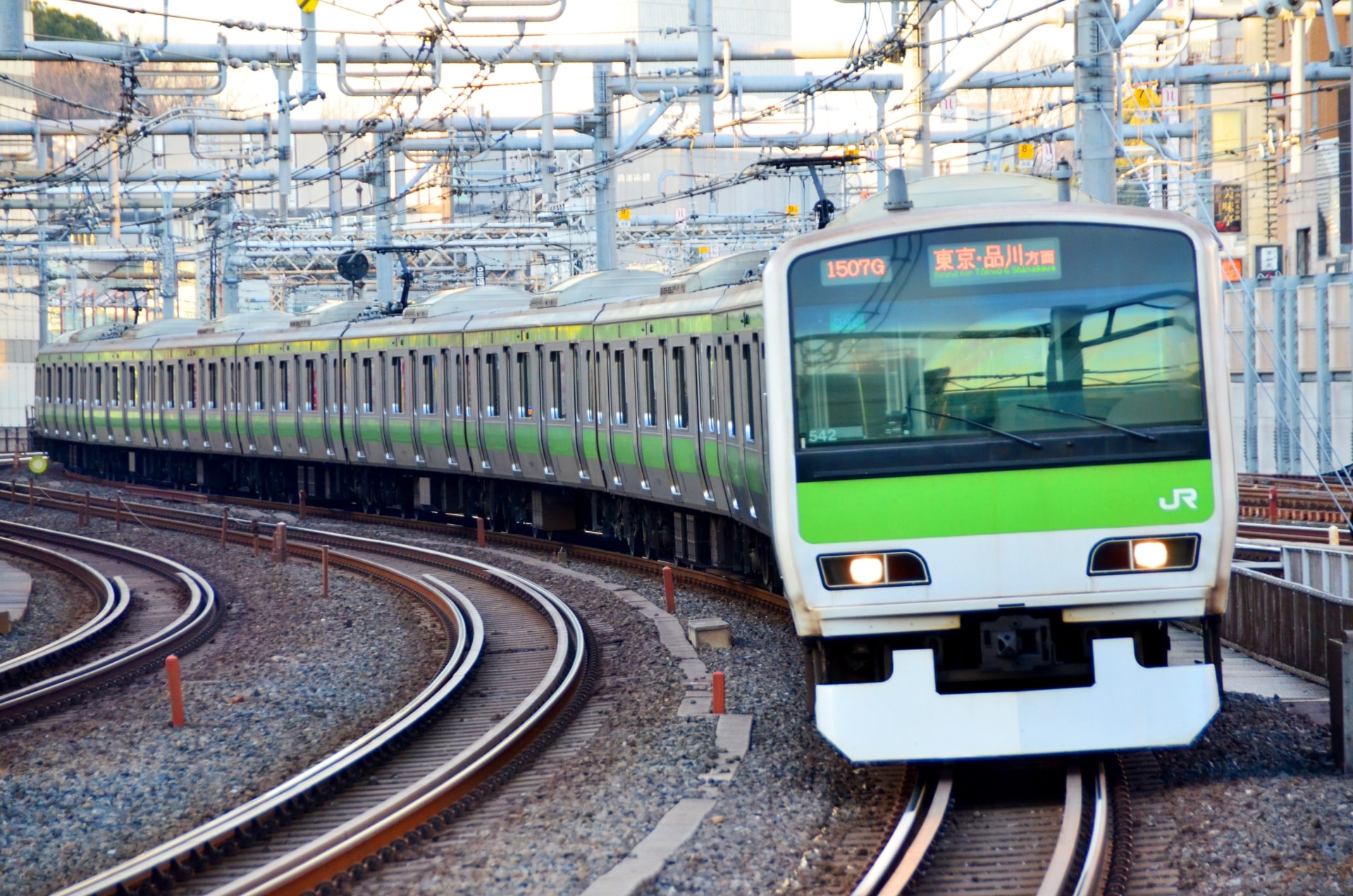 The benefit of travelling in Tokyo by train is not only that is inexpensive but also allows you to go from place to place and see numbers of top tourist sites within a day. You can also extend your trip to outside Tokyo easily to explore Japan deeper and see different scenery and neighbourhoods off the beaten tracks. Or if you are simply into trains or railway technology and history in Japan, there are several unique places which all train fans must visit!
In this article, I have picked 5 unique day trips from Tokyo by train which are recommended not only for train geeks but also for those who wish to have unique travel experiences in Japan
---
1. Maximise Your Day in Tokyo with Yamanote Line
JR Yamanote Line is a loop line that runs through the central Tokyo. It's one of the busiest and the most important lines connecting numbers of major commercial and business center districts in Tokyo such as Shibuya, Harajuku, Shinjuku and Akihabara Stations.
If you are travelling to Tokyo for a short term and seeking to have the most trendy and modern experiences, Yamanote Line is possibly the best way to go through Tokyo's coolest neighbourhoods with limited time. You can explore the modern culture of Japan at these districts:
Shibuya-the center of young culture in Tokyo with the iconic Shibuya Crossing
Harajuku-the mecca of Kawaii which filled with hundred of trendy clothes stores and cute cafes
Akihabara– the town of Otaku offering tons of products related to manga, anime, gaming as well as the latest electronics gadgets
On the other hand, Tokyo has several spots where visitors can feel the old-fashioned and traditional sides of the city and they are becoming highly popular among foreign visitors such as:
Yanaka Ginza– the old shopping street with delicious street snacks and nostalgic atmosphere
Omoide Yokocho– the narrow and smokey Izakaya alley in Shinjuku area famous offering cheap drinks with authentic bar dishes
All the mentioned districts and spots above can be accessed by the Yamanote Line easily. Moreover, I'd highly recommend you to take a guided tour to dig these areas in Tokyo deeper! Click the link below to find more details about the tour, and use the discount code "5DC2FHGN" exclusively available for my readers!
2. See the Best Bits of Classic Tokyo
I'd like to introduce one more amazing day trip plan in Tokyo especially for first time visitors! If you are travelling to Tokyo for the first time, you may want to see the iconic tourist sites in Tokyo, enjoy taking photos of famous landmarks and do classic activities such as:
Meiji Shrine– a must-visit shrine with a massive wooden torii gate and sake barrels near Harajuku
Tokyo Tower– the most famous landmark in the city
Eat Sushi at Tsukiji Market– the old former fish market in Tokyo with hundreds of groceries and restaurants
Asakusa– the historic capital of Tokyo with the iconic Sensoji Temple and Nakamise Shopping Street
Tokyo Imperial Palace– the primary residence of the Emperor of Japan with a spacious park
If you wish to see the best bits of Tokyo with limited time, I'd highly recommend you to pick these spots above and explore them by using a train for the most efficient way. But if you are not sure about using Tokyo's complicated public transportation, how about taking a local guided tour to travel smoothly, learn the culture deeper and have unique and unforgettable travel experiences! Check out the link below for more details about the tour, and don't forget to use the exclusive coupon code "5DC2FHGN" available ONLY for my readers!
3. Tokyo's Hidden Gems for Train Geeks
While most of the tourists visit major tourist spots like these places I have introduced above, there are a lot of rare and hidden places in Tokyo offering unique experiences depending on your interests. Are you a train geek?? If using trains for public transportation is too ordinary for you, why not to explore the deep train culture of Tokyo! In Kita Ward of Tokyo, there are several spots related to trains such as:
Asukayama Park-the famous park for cherry blossoms with the hill which can be climbed up by the small monorail
Toden Arakawa Line-Tokyo's last standing tram connecting Minowabashi and Waseda Stations
Toden Memorial Square– where old trams from the golden age of Toden are displayed
These spots are not very touristy and usually not on guidebooks, but if you love trains or railway technology, it's one of the best hidden gems to visit. It may be hard to find all the places for foreign visitors, but your day trip could be much smoother and more fulfilled by travelling with a local guide. Through the tour, you can also learn deeper about the train culture in Tokyo! Please check out the link below for more details about the tour and don't forget to use the special discount code "5DC2FHGN" which is available only for my readers!
4. Scenic Train Ride by the Coast
Kamakura and Enoshima are top visited day-trip destinations from Tokyo. Kamakura is known as the Kyoto of East offering numbers of preserved historic sites and monuments including the Great Buddha of Kamakura, shrines, temples and old houses renovated as shops and cafes. Enoshima is a small island on Sagami Bay with various tourist attractions such as a vibrant shopping street, a magnificent shrine and an observatory.
Kamakura and Enoshima can be visited together within a day easily, and one of the most attractive things about travelling around this area is a local train called Enoden which runs between Kamakura and Fujisawa stations by the coastline. The train passes through the neighborhoods of Shonan area, stops at numbers of small stations and displays scenic views of the ocean from the window.
If you wish to see the best highlights of Kamakura and Enoshima including memorable scenic train rides, I'd recommend you to take a day-trip tour guided by a local tour guide to travel efficiently with limited time. The special coupon code "5DC2FHGN" is available only for my readers to get a special discount for the tour!
5. Sightseeing Train Journey at Boso Peninsula
Another amazing sightseeing tour for train lovers is available in Boso Peninsula in Chiba Prefecture, the neighbouring prefecture of Tokyo. The Kominato Line is a railway line in Chiba Prefecture, Japan, operated by Kominato Railway which extends from the west coast of central Boso Peninsula from Goi to Kazusa-Nakano Stations for over 40 km. The retro and vintage style train offers a journey through the countryside of Chiba Prefecture with amazing scenery which can be observed from the glass-free window.
From Kazusa-Nakano Station, there is another local train, Isumi Line which extends to the coastline of the eastern Boso Peninsula, Ohara Station for 26 km passing through 14 small local stations. The old-fashioned yellow train also offers scenic sightseeing train journey including rice paddies and blossoms of yellow rapeseed flowers in spring.
If you are tired of the hustle and bustle of the city of Tokyo, this is one of the best getaways to relax and enjoy the scenery of the countryside and the nature near Tokyo. Also it's no doubt to recommend for train lovers as both Kominato And Isumi Train Lines offer very unique train journeys.
---
About Unique Experience Japan
Unique Experience Japan is a tourism project that has come true by the collaboration beyond industry between a tour operator who provides unique tour experiences for visitors to Japan and media with the impressive knowledge of travel.
We have a strong will to provide one of a kind tours and activities for international tourists to have unforgettable travel experiences in Japan. To achieve the vision, we deliver tourist information in the form of the travel themes reviewed from the point of view like no one has done before, and provide tour plans to travellers to enjoy Japan according to each theme.
There are numbers of attractive places and experiences existing at various locations in Japan. Besides, visitors can have completely different experiences even at the same location by changing the timing or perspective of visiting. However, many of the attractions in Japan are not well-recognized by tourists yet, as most of them only visit classic or popular tourist destinations and did not reach such attractions during their trip. Our mission is to assist tourists to discover the wonderful diversity of unknown parts in Japan.
We believe that our vision and action will help you to enrich your travel experience in Japan.
---
How did you enjoy the list of unique day trips from Tokyo by train??
If you want to get more ideas about travelling Japan's hidden spots and unique experiences, here are some more articles for you to check out!
▽Related Articles▽
▼Editor's Picks▼
---