One Day in Tokyo: the Best 1-day Itinerary
Best 1-day itinerary in Tokyo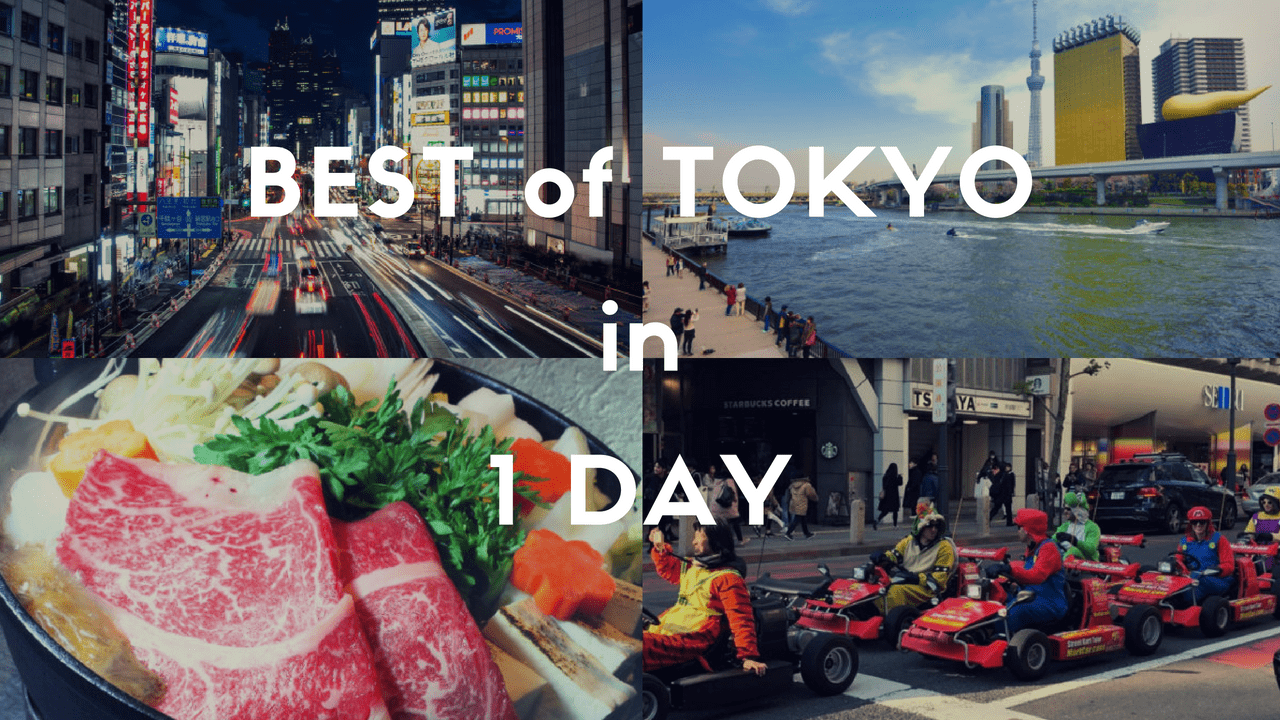 This is an ideal 1-day itinerary in Tokyo including best highlights and trendy spots of the city such as Tsukiji Fish Market, Asakusa and Shinjuku area. Check out the coolest things to do in Tokyo, and how to get around wisely!
7:00 am Tsukiji Market
To enjoy the city with such a limited time, it's very important start a day from early morning! Let's visit the glorious Tsukiji Market! Explore the former site of the world's largest fish market, and taste the best quality Sushi for breakfast!! You will be blown away by the taste and freshness of seafood in the market!
Note: The inner market of Tsukiji has been relocated to Toyosu in October 2018, however shops and restaurants at the outer market of Tsukiji remain their business with the same conditions as before. The famous tuna auction can be seen now at Toyosu Market.
It's highly recommended to take a guided tour at Toyosu Fish Market as you can learn much more about the history and culture about Japanese food explained by locals. Here are some of recommended tours to join in the morning!
▶ Private Tokyo Toyosu Market Tour
▶ Toyosu Tuna Auction Tour with a Guide during the night
10:00 am Hamarikyu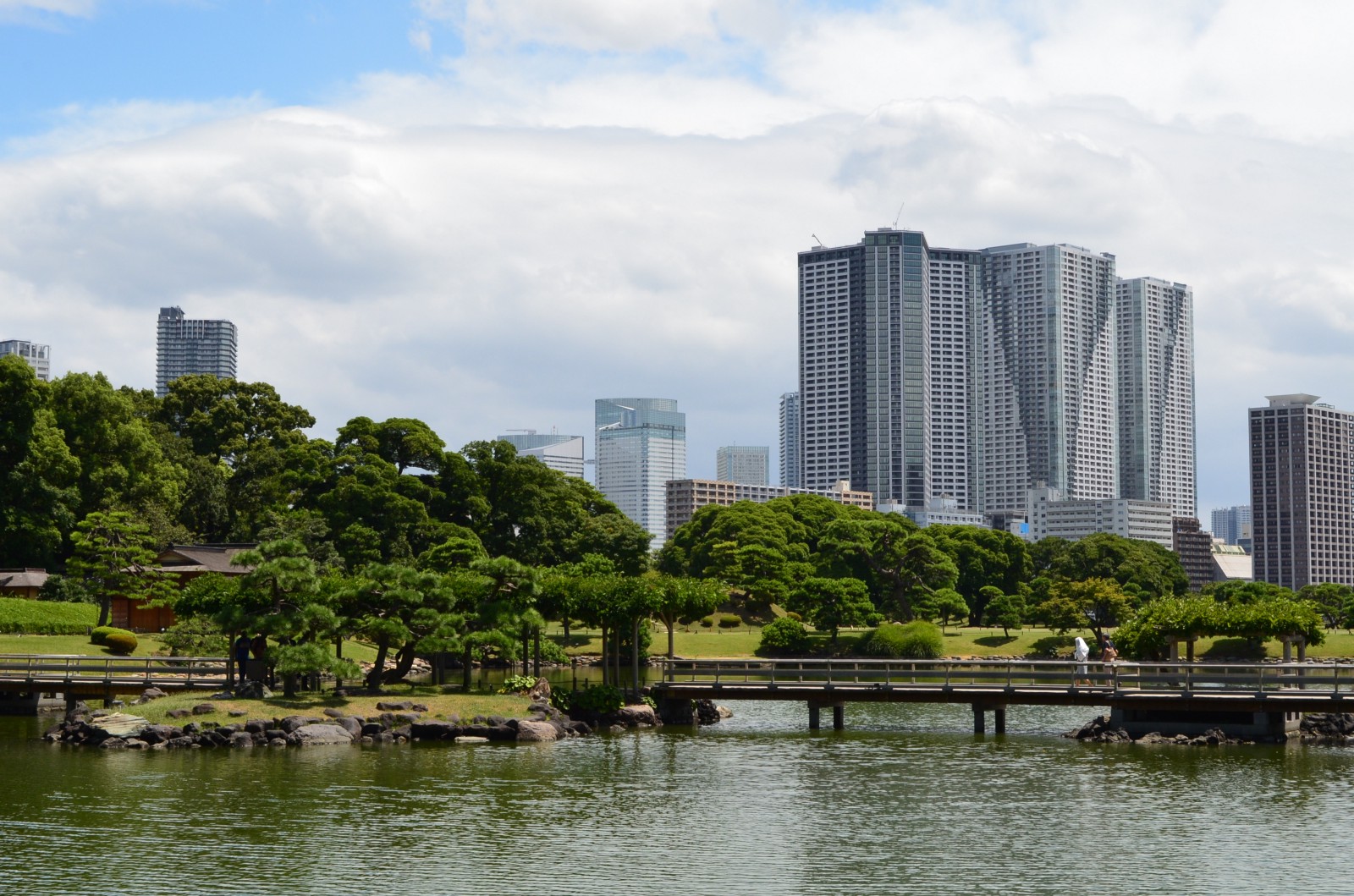 Hamarikyu (浜離宮) is one of must-visit Japanese gardens in Tokyo, which is located only a few steps away from Tsukiji Fish Market. The entrance fee is only 300 yen, and you can enjoy the being in the pleasant and gorgeous nature surrounded with the skyscrapers.
The garden is located along Tokyo Bay, and there is a stop point of water bus connecting Asakusa area and Odaiba area. The water bus is operated by two different companies.
▶ Tokyo Mizube Cruising Line: https://www.tokyo-park.or.jp/waterbus/english/index.html
▶Tokyo Cruise: http://www.suijobus.co.jp/en/
So let's take a water bus towards Asakusa area, enjoy cruising with the great view of Tokyo Bay and the cityscape, and hit the next destination: Tokyo Skytree!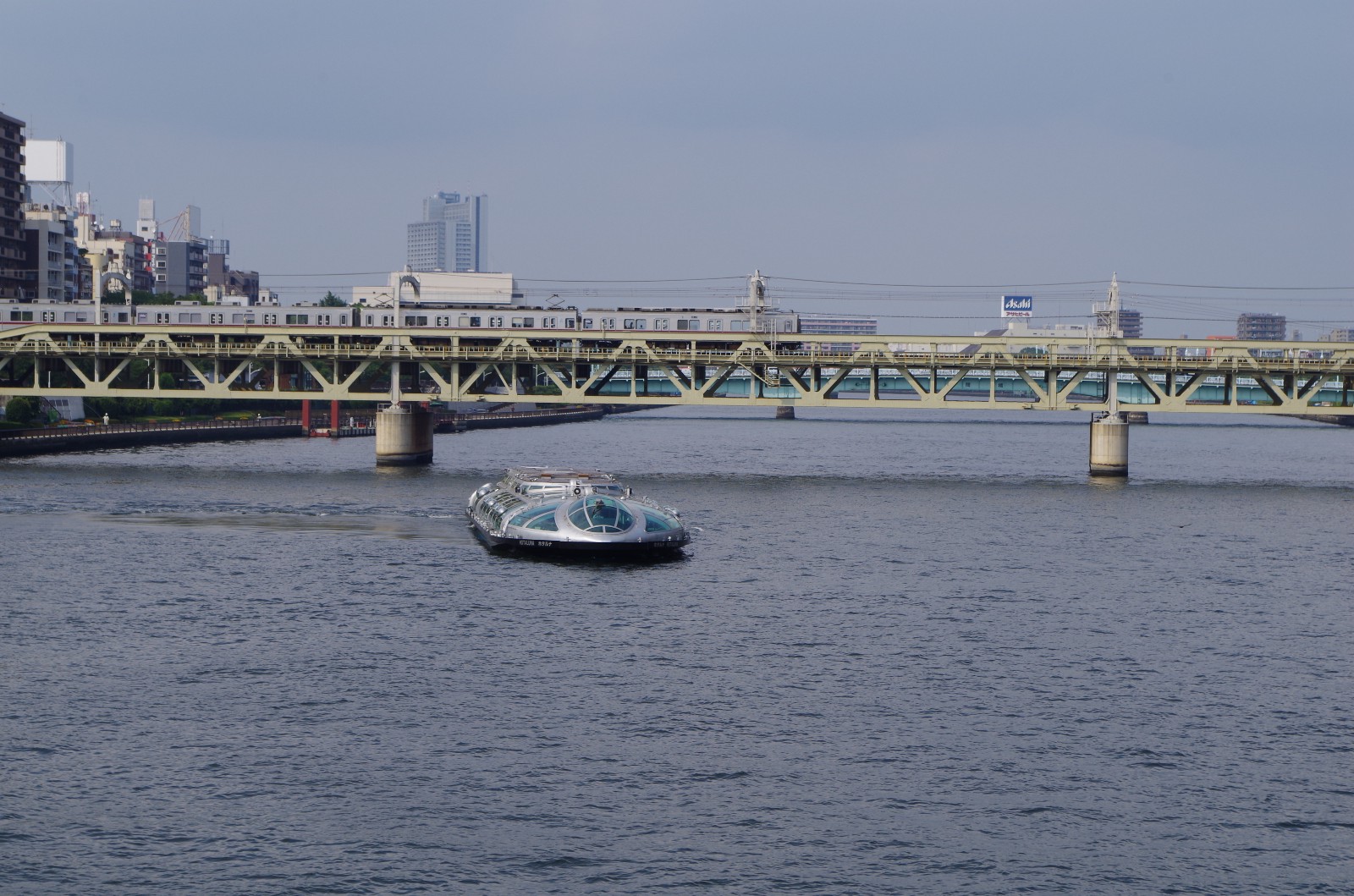 11:00 am Tokyo Skytree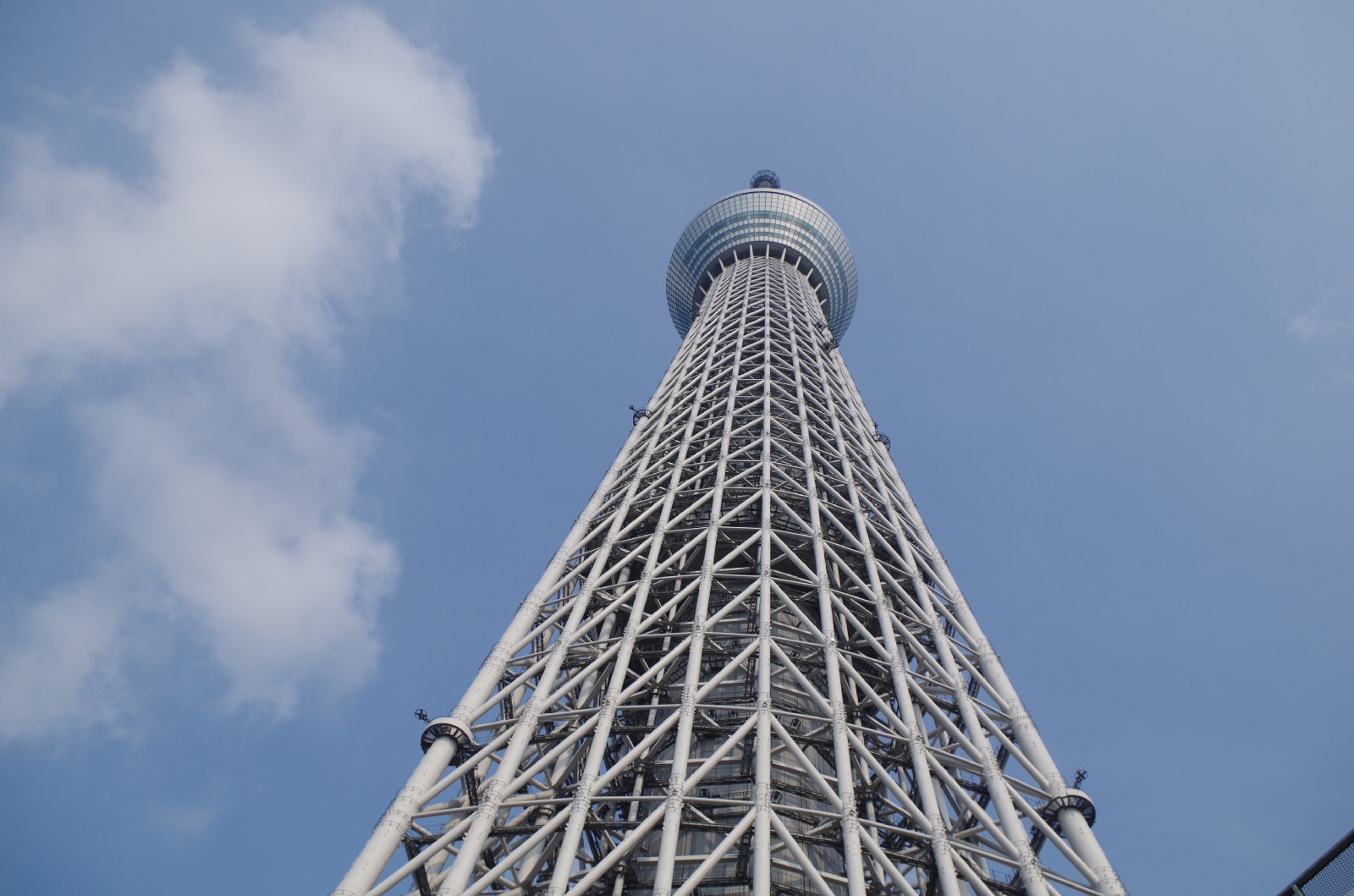 The tallest building in Japan, Tokyo Skytree has been a new symbol of the city since the launch in 2012. Tokyo Skytree has two observation decks: Tembo Deck (350m above the ground) and Tembo Galleria (450m above the ground). It's highly recommended to purchase Fast Skytree Ticket to cut the long line for not to waste time. It's an additional cost (around 1,000 yen) but I'd say time is more precious this time! You can purchase the discount tickets from the link below 🙂
▶ Discount E-Tickets for Tokyo Skytree® Observation Deck
Or if you want to go totally on budget, skip entering Skytree and enjoy watching it from outside 🙂 After Tokyo Skytree, let's head to Asakusa area, the historical capital of Tokyo! You can reach there by bus or metro, but my recommendation is to walk. It takes around 20 mins walk (1.5 km) and it's a great area to walk around along Sumida River.
1:00 pm Stroll down to Asakusa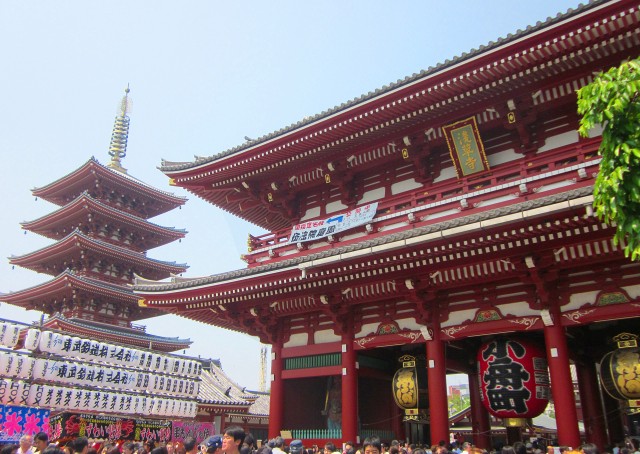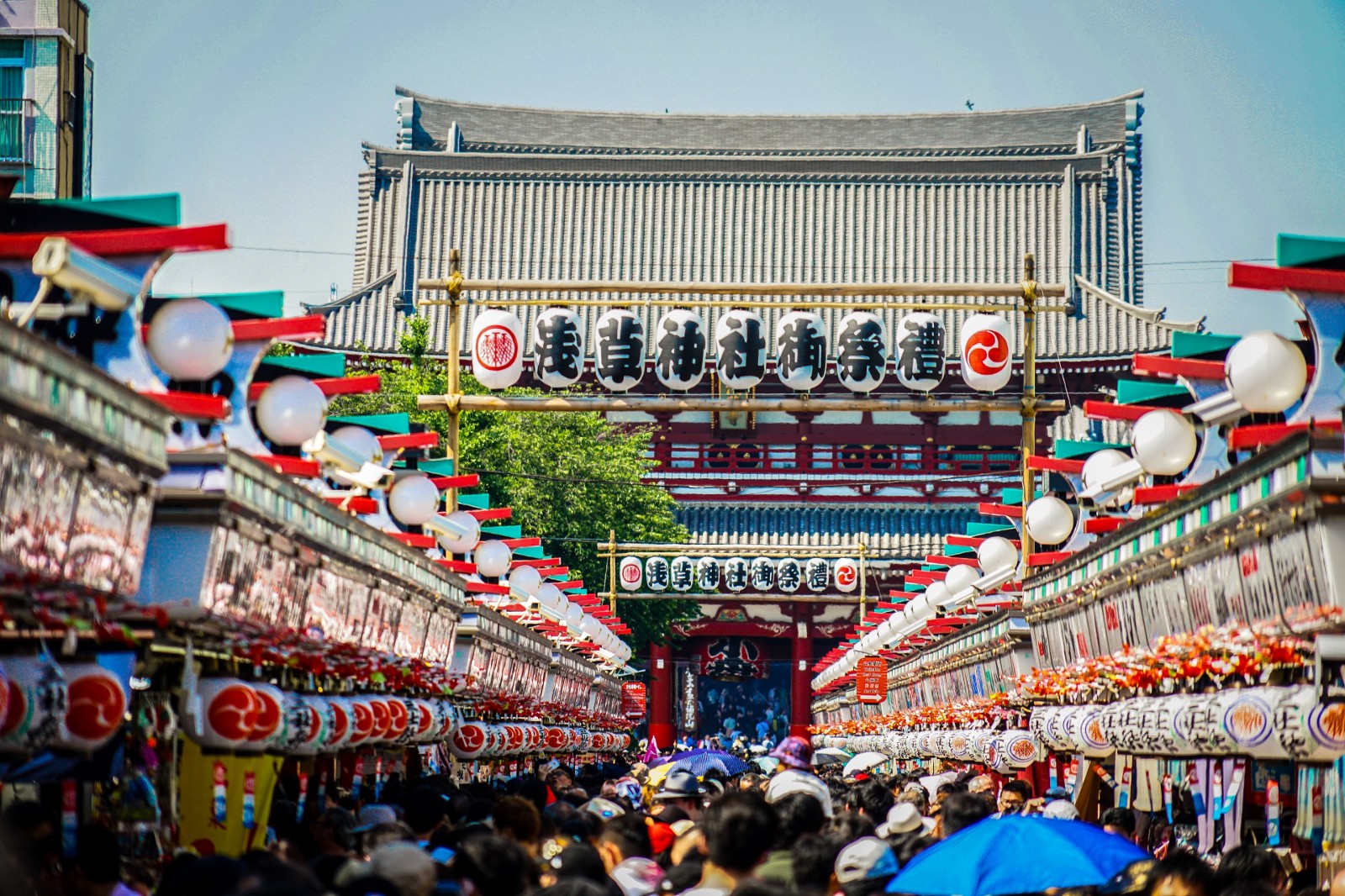 In Asakusa, there are numbers of traditional Japanese restaurants that are highly recommended for tourists. My recommendation is to try authentic Japanese dishes at one of these following places: Classic Tendon (Tempura in rice bowl) at Daikokuya/ Wagyu Beef Sukiyaki (hot pot dish) at Asakusa Imahan/ Okonomiyaki (Japanese savory pancake) at Sometaro.
For more restaurant info around Asakusa area, please check out these links below.
▶10 Best Restaurants in Asakusa Area
After the lunch, stroll around the famous Sensoji Temple, the oldest temple in Tokyo which was founded in 645. Take a picture at the glorious Kaminarimon Gate which stands at the entrance of the temple. Then enjoy walking through Nakamise Street, the approach to the main hall of the temple which is lined by many souvenir shops.
15:30 pm Go-Kart Experience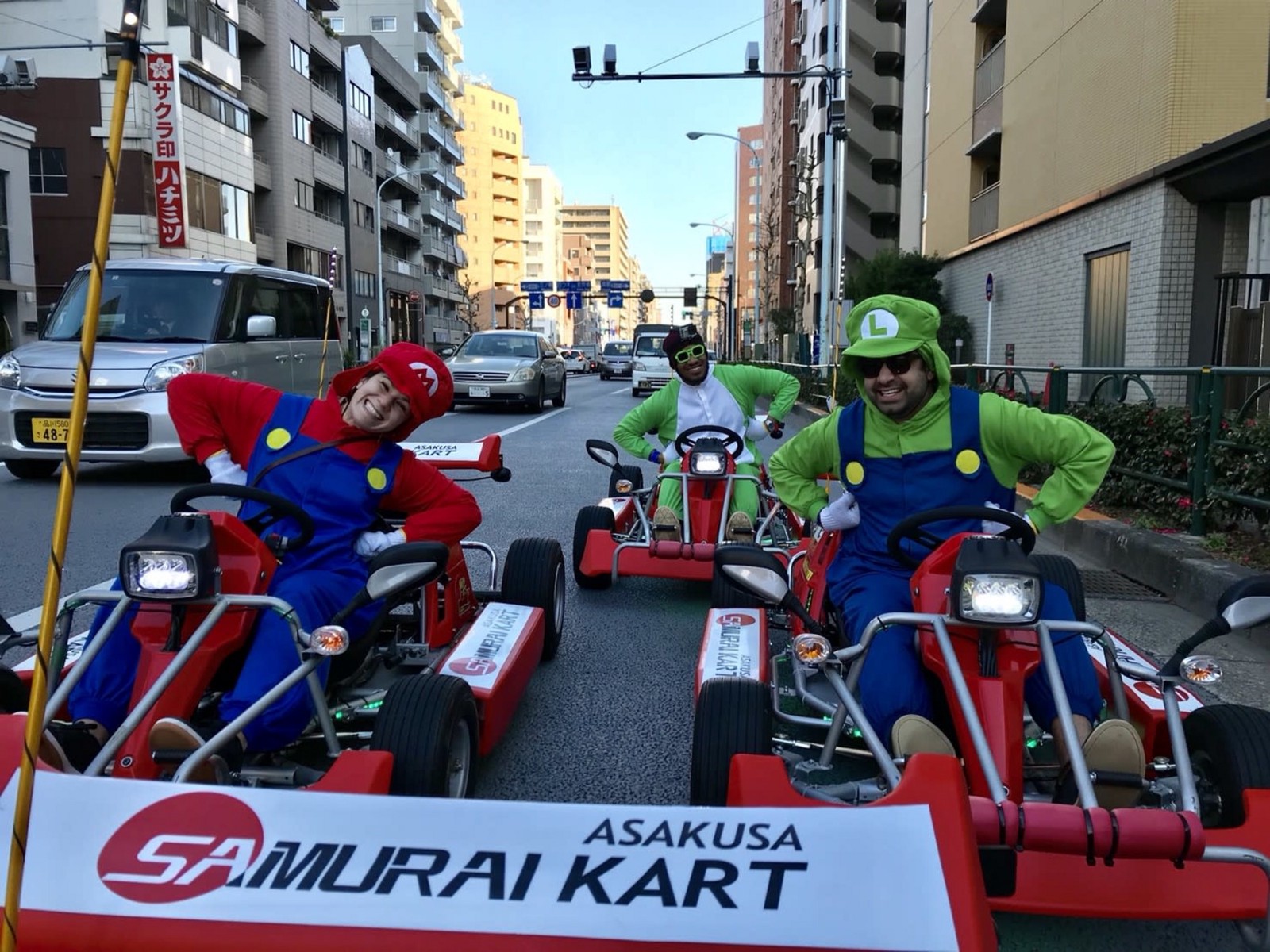 If you've ever fantasized about doing Mario Go-Karts in real life, this is the perfect opportunity to experience in Tokyo. Hiring go-kart has been the most popular activity in Tokyo in past years. Dress up as your favorite character, drive out into actual streets of Tokyo and explore Asakusa and nearby areas such as Ueno and Akihabara!
The duration is available for 1 or 2 hours, so enjoy driving as much as you like! Just make sure to bring your international driver license and passport, also book the activity in advance! The Go-Kart tour with discounted price is available from the link below!
▶ 37% OFF Go-Kart Asakusa in Tokyo
After having a good fun of driving through the city, let's move on to another must-visit neighbourhood of Tokyo, Shinjuku area! From Asakusa to Shinjuku, it takes around 30–40 mins by train.
7:00 pm Shinjuku
As the sun goes down, Shinjuku area gets more and more lively and enthusiastic. It's one of the most exciting places to be on earth at night! There are three most popular spots in Shinjuku that every travellers shouldn't miss, which are Omoide Yokocho (retro and nostalgic Izakaya alley), Kabukicho (the biggest red light district in Japan) and Goiden Gai (the backstreets lined with small bars). Enjoy walking through the neon lights and taking photos or why not to have a few booze and get tipsy with locals 🙂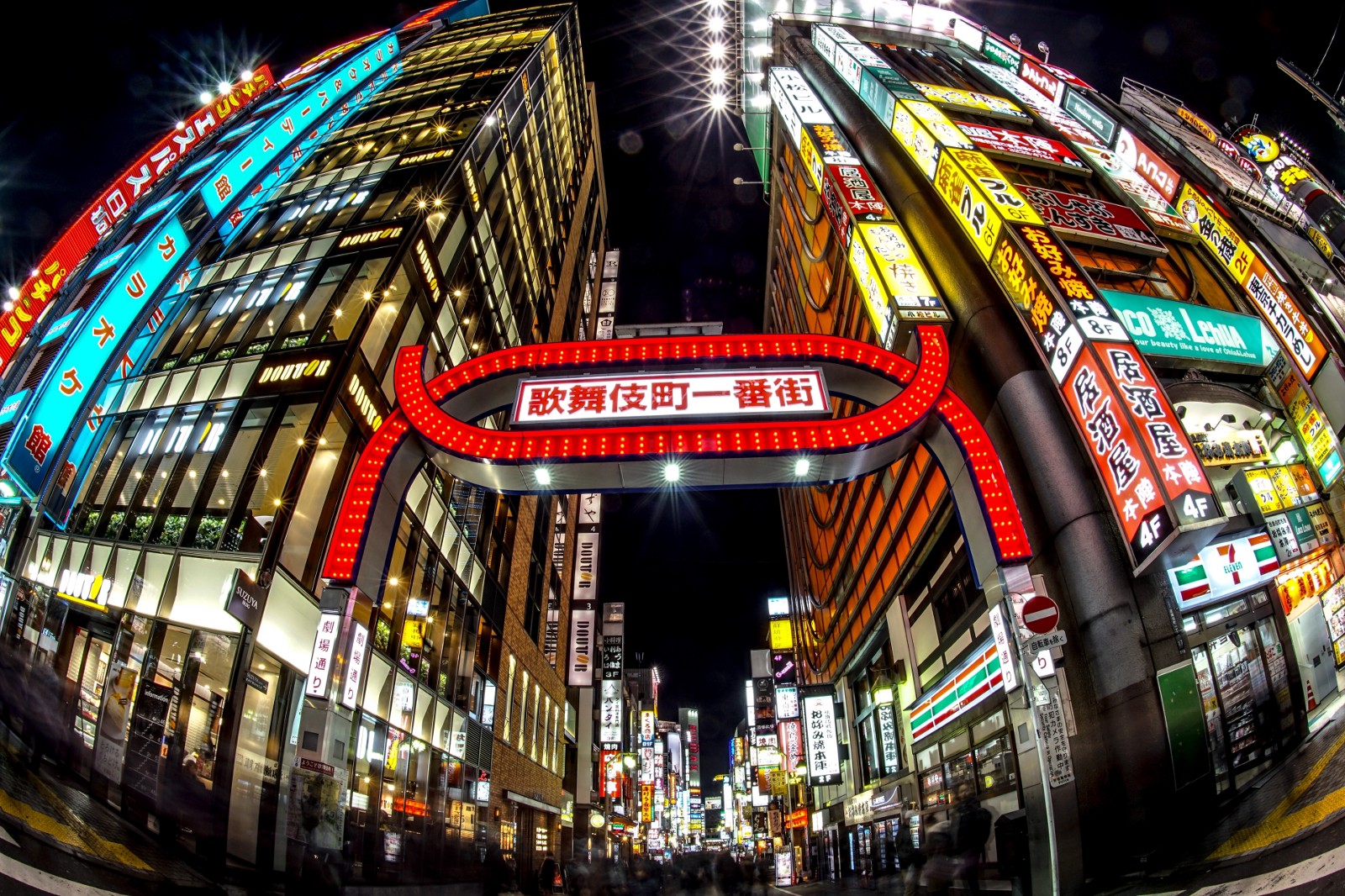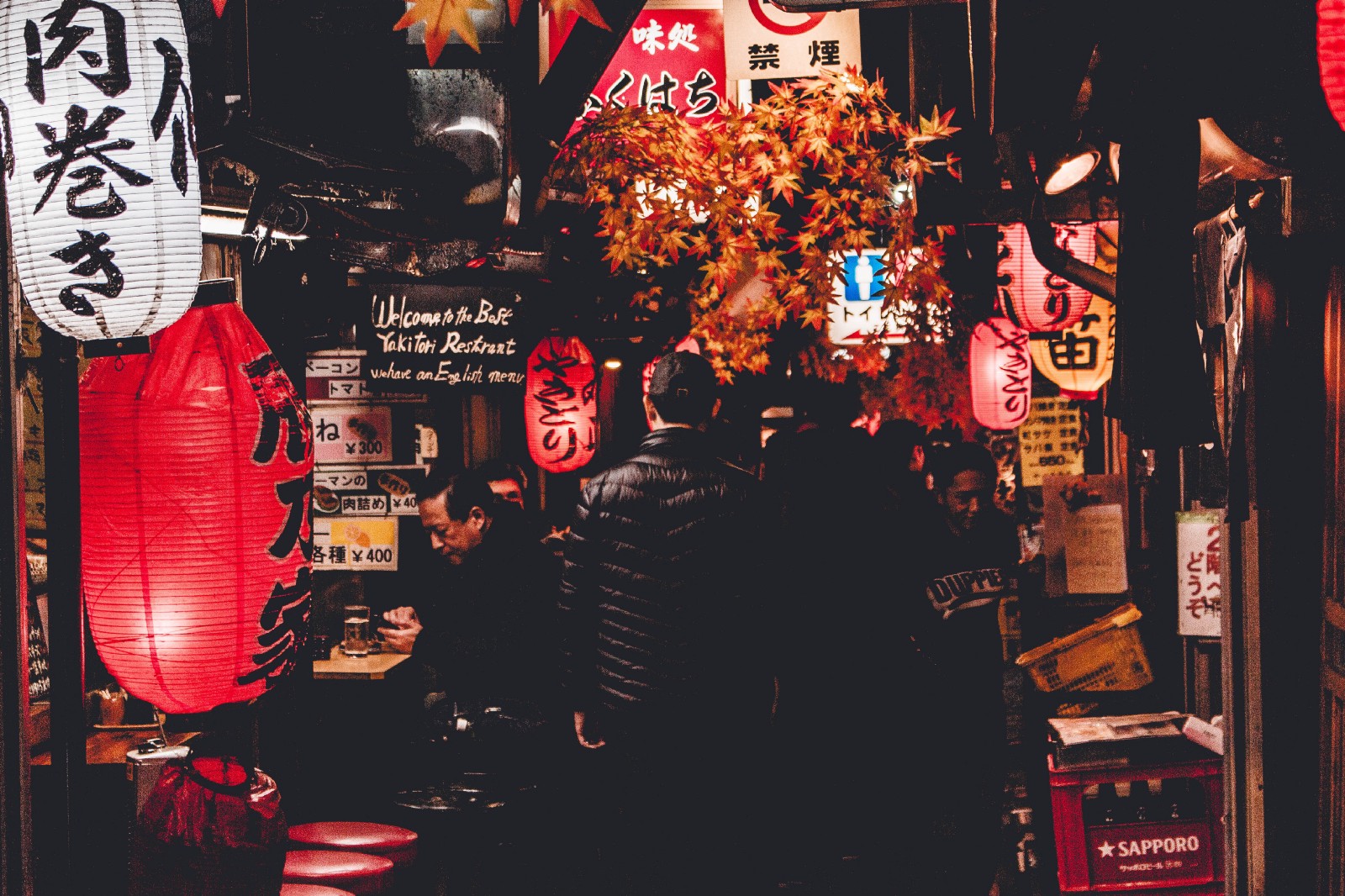 Shinjuku offers hundreds of option for eat-out. As you have enjoyed the best seafood in the morning, how about nailing the best meat for dinner??
Several great Wagyu Beef restaurants are located in Shinjuku area. Please check out the link below for the recommendations!
▶ 5 Best Wagyu Restaurants in Shinjuku Area, Tokyo
For more places to eat out in Shinjuku area, here are useful link to check out!
▶ Best Restaurants in Shinjuku Area
If time allows, I'd recommend you to visit also the skyscraper area of Shinjuku, which is situated at the west side of the station. Numbers of tall buildings stand next to each other, and to enjoy the best view, visit Tokyo Metropolitan Government Buildings that offers the stunning overlook view from the observation deck which can be entered for FREE!!
9:00 pm Robot Restaurant
Let's visit one and only Robot Restaurant! The unique and crazy robot show with the loud music, flashy decor and colourful laser lights! It's one of the most popular spots to visit in Tokyo in past years, attracting visitors from all around the world including famous celebrities. Your visit to Shinjuku area can not be completed without entering this Robot Restaurant!!
Here is a link to special discounted tickets to Robot Restaurant!
▶ Book promo e-tickets to Robot Restaurant NOW!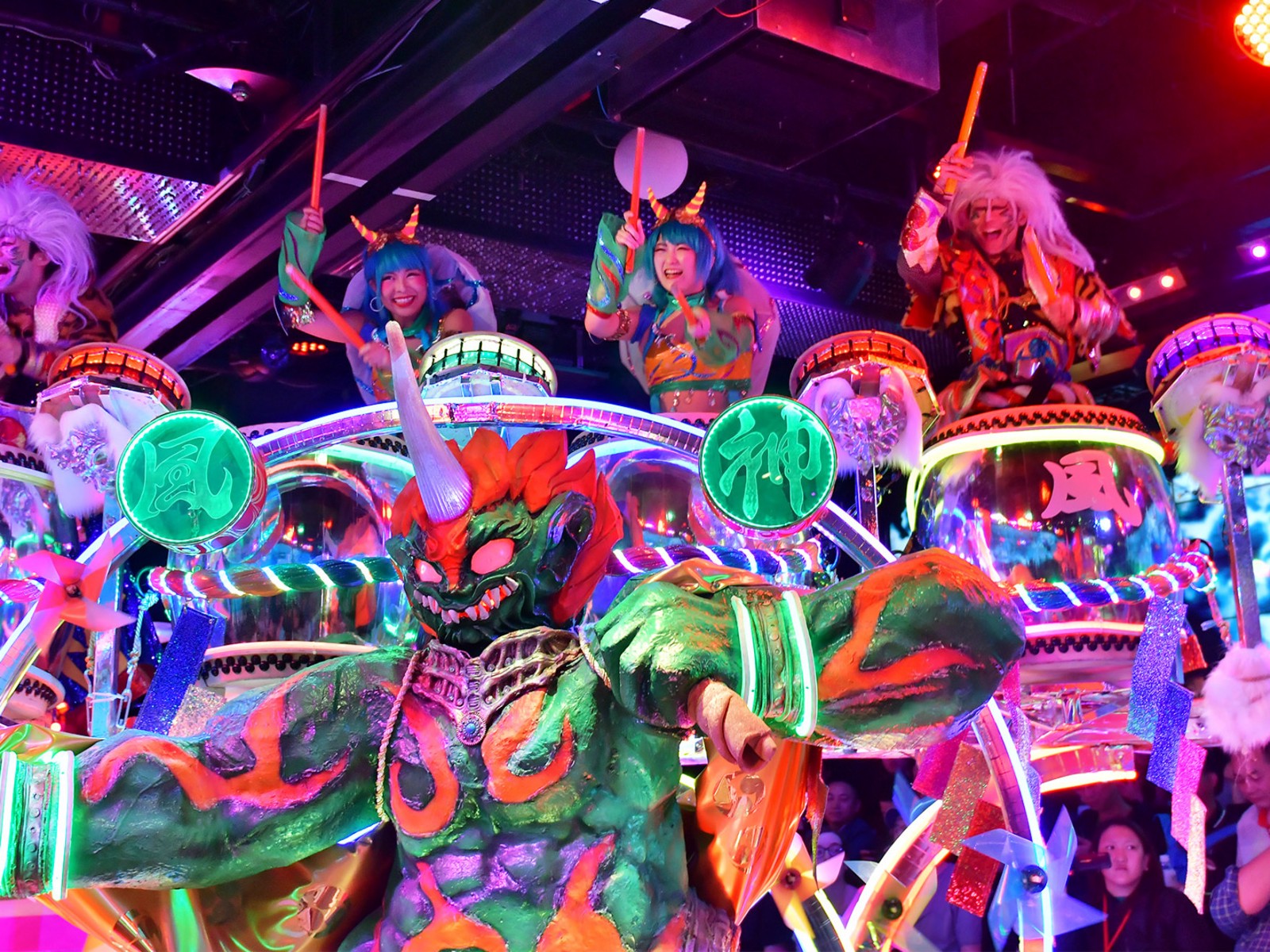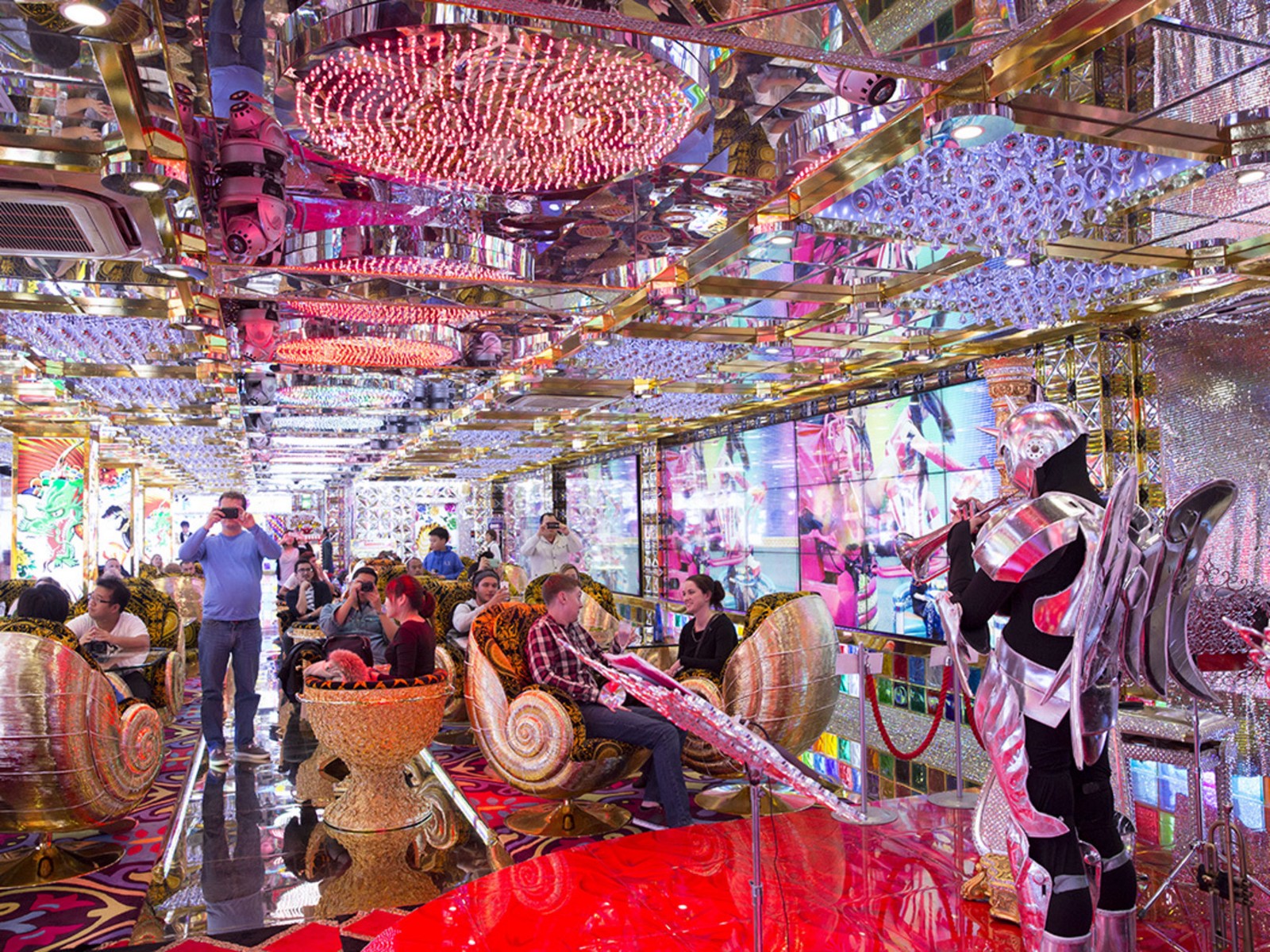 After the show, it's up to you to continue your night-out in this sin city as the most of bars are open till very late night!
If you want to get more itinerary ideas in different areas in Tokyo, please check out these articles, too!
▽Related Articles▽
▼Editor's Picks▼
---