10 Places to Visit in Japan NOW Before They Get Popular!
Best off the beaten path destinations in Japan!!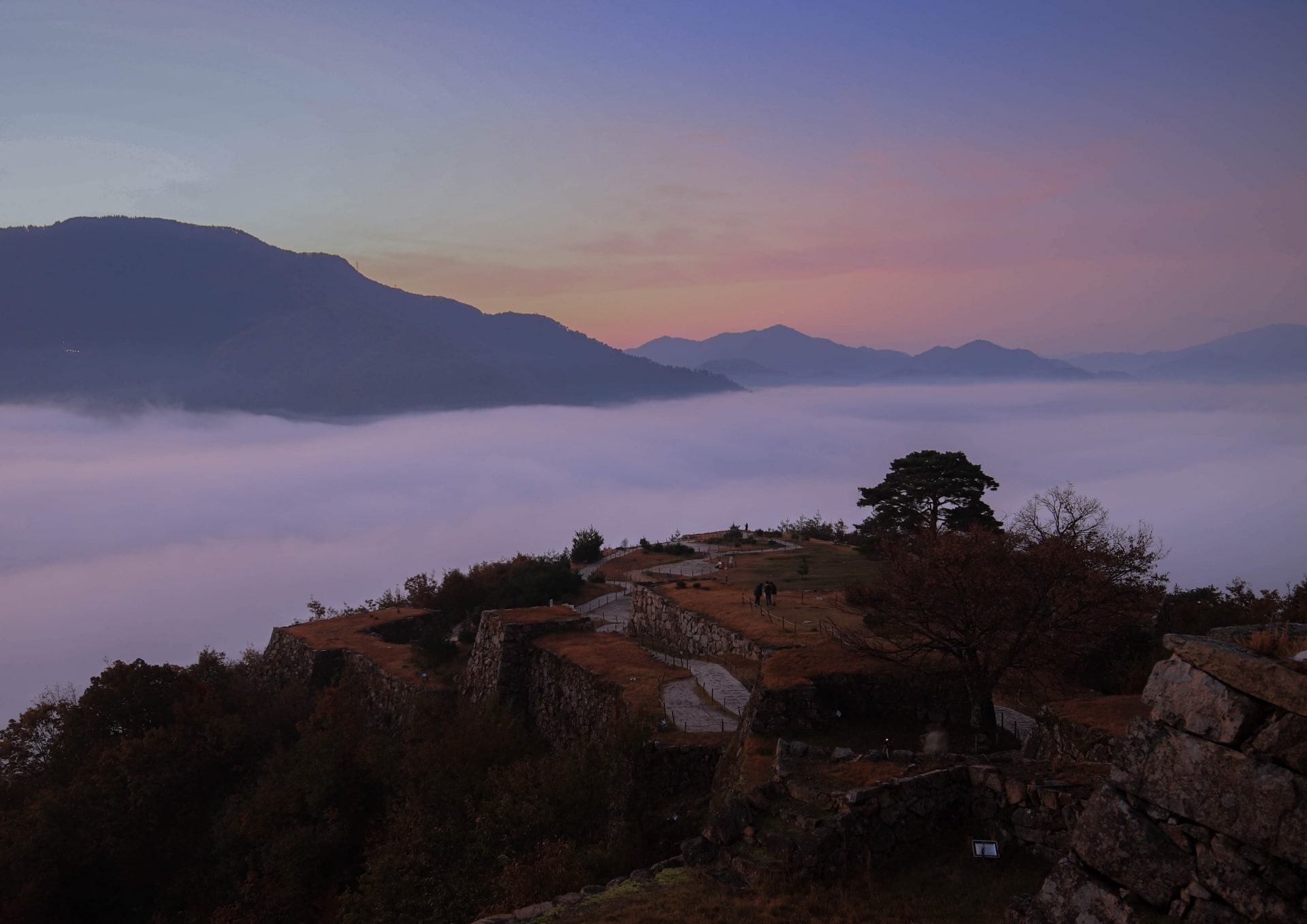 As Japan welcome more foreign visitors year by year, every tourist destination tends to get more crowded. If you love to hunt for new places which are unknown but spectacular, it might be harder for you nowadays as more and more places are becoming touristy..
However it is not too late! Have you visited most of famous tourist attractions in Japan on guide books?? Wanna discover places where your friends haven't been? I'm introducing 10 amazing tourist destinations in Japan which are not extremely famous YET! Visit there NOW before they get popular and over crowded!
1. Blue Pond, Aomori Prefecture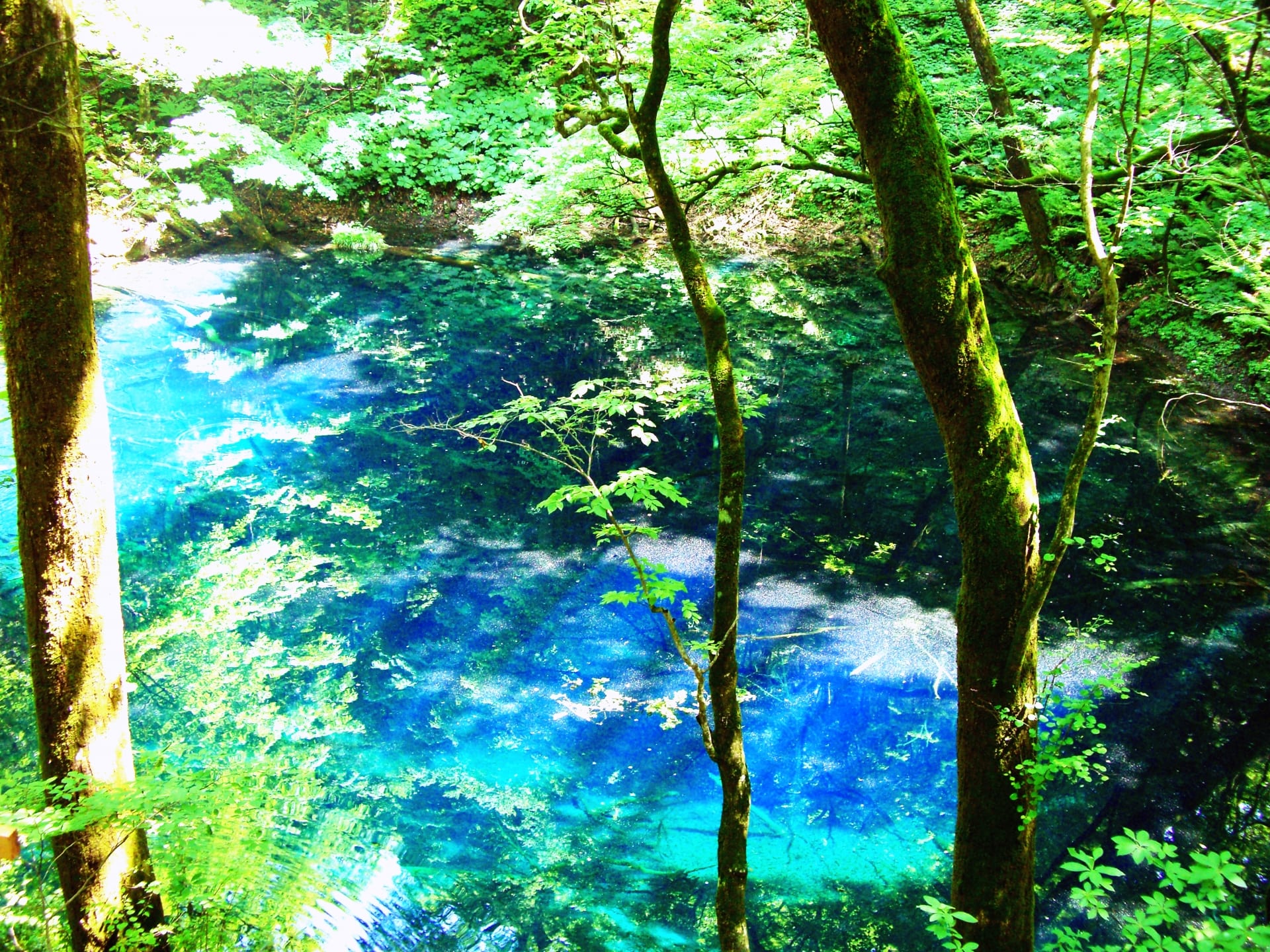 There are two famous "Blue Pond" in Northern Japan. One in Hokkaido is better known but this one in Aomori is as beautiful as other one. Located in "Shirakami-Sanchi" which is forest mountain with unspoiled nature in Aomori/Akita prefectures and added to UNESCO World Heritage site in 1993.
2. Yamadera, Yamagata Prefecture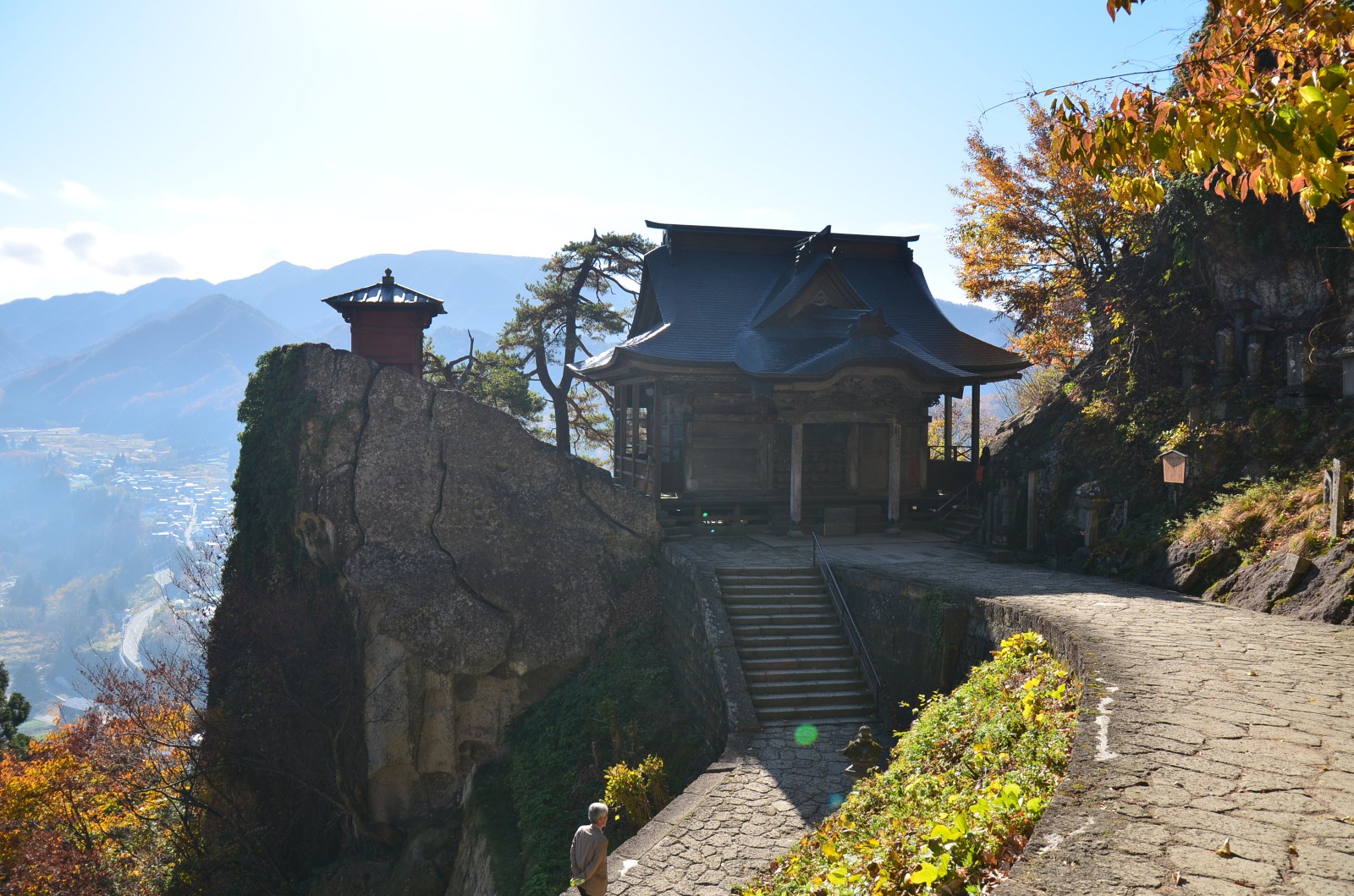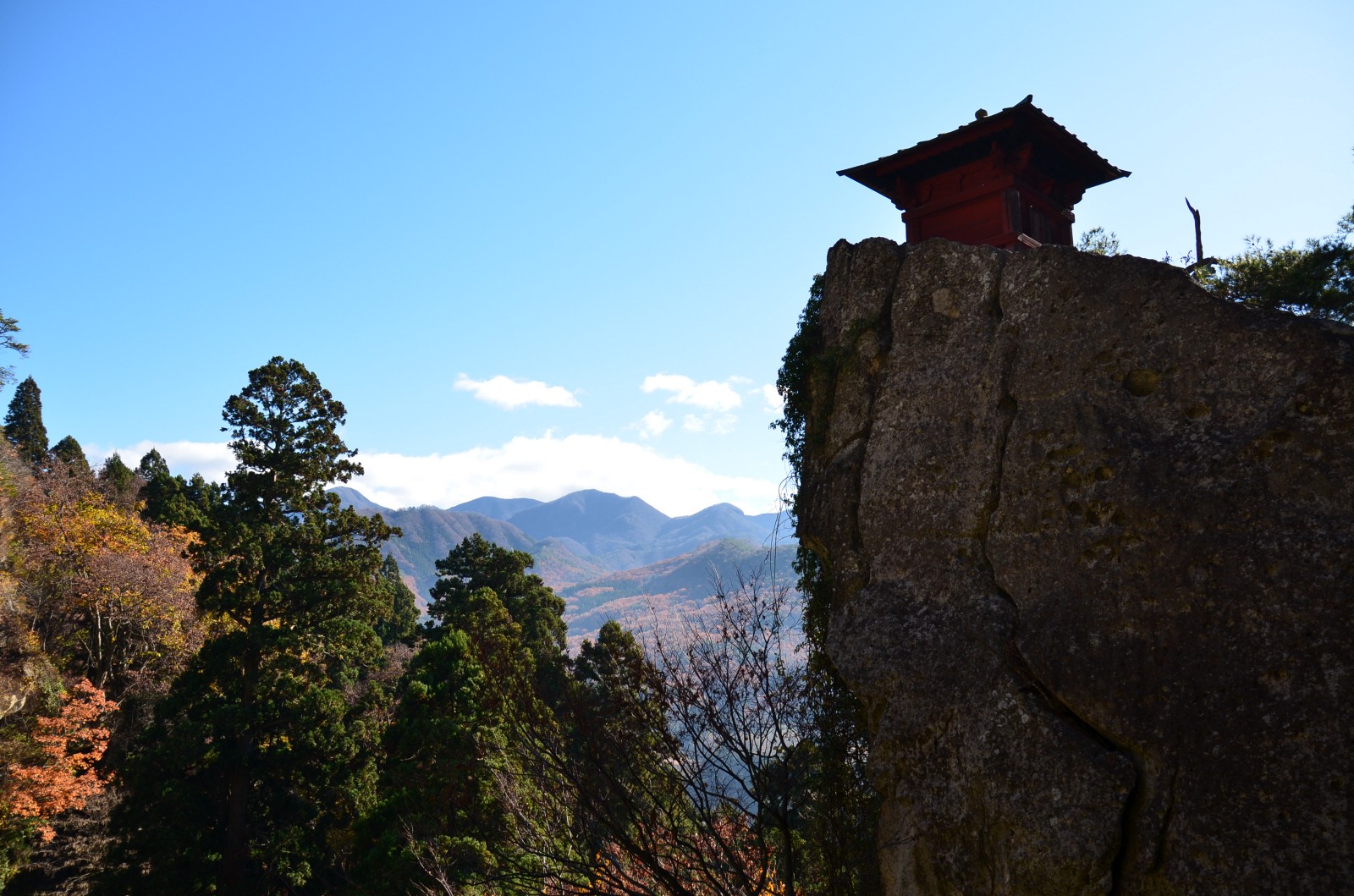 The beautiful temple standing close to the sky, Yamadera temple has been an iconic tourist attraction of Yamagata prefecture. The temple itself and the surrounded area is just like we would imagine of "Authentic Japanese temple and countryside" view.
more info:
3. Goshiki Pond, Fukushima Prefecture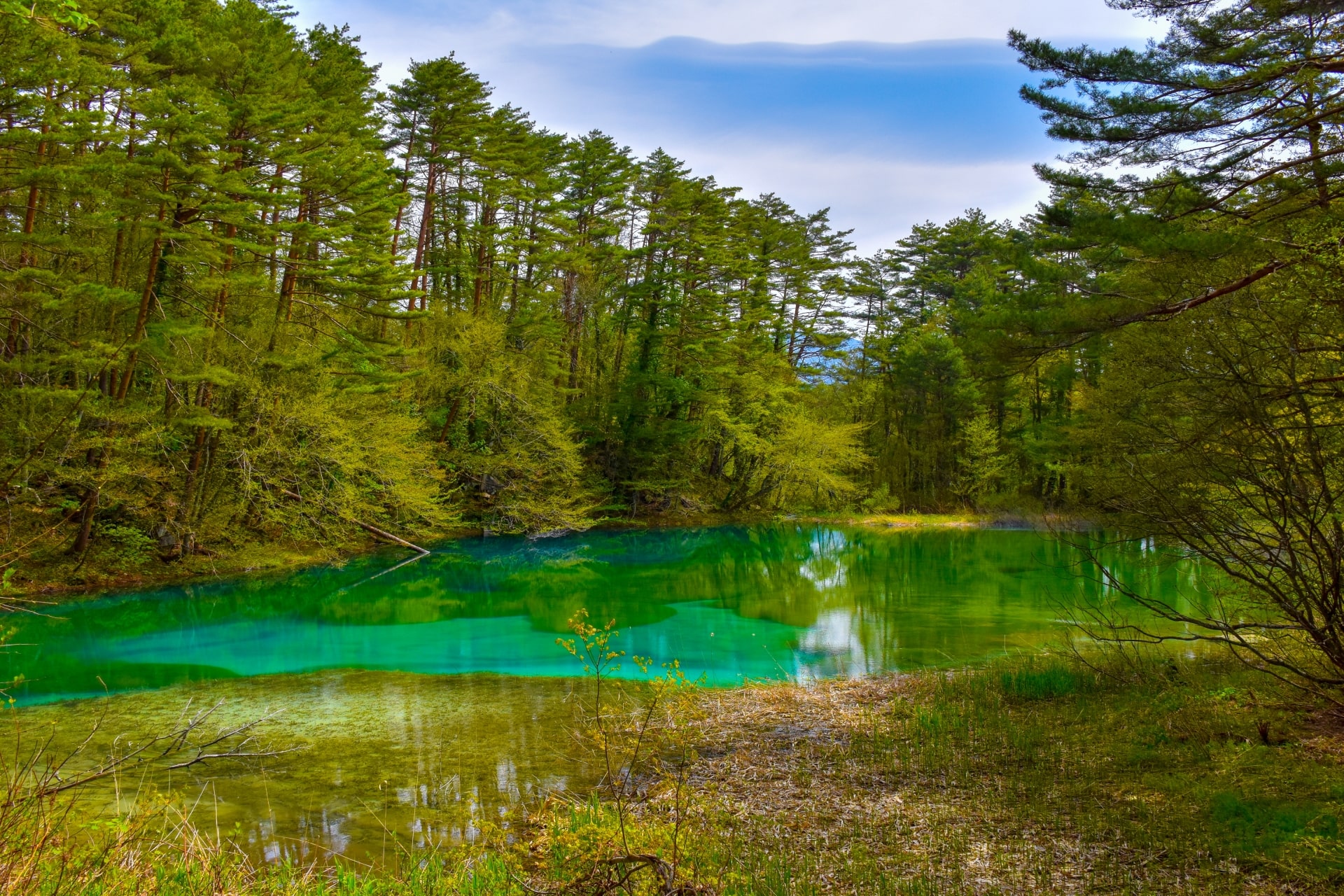 Located in Ura Bandai Highland in Fukushima which is very popular site for camping and outdoor activities. Goshikinuma literally means "five coloured pond" and this mystical pond changes its colour by day and season. Most recommended time is Autumn when you can enjoy beautiful foliage.
4. Nokogiriyama, Chiba Prefecture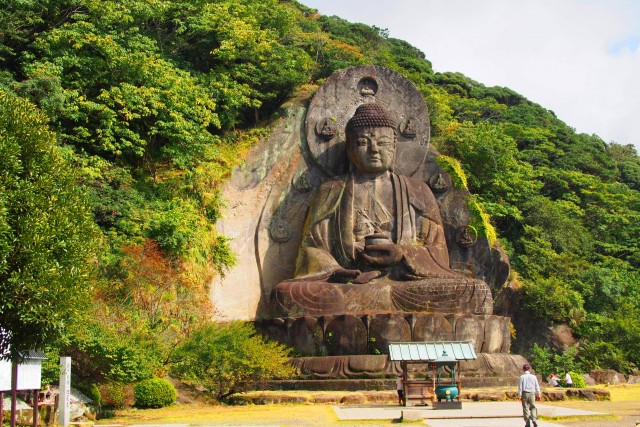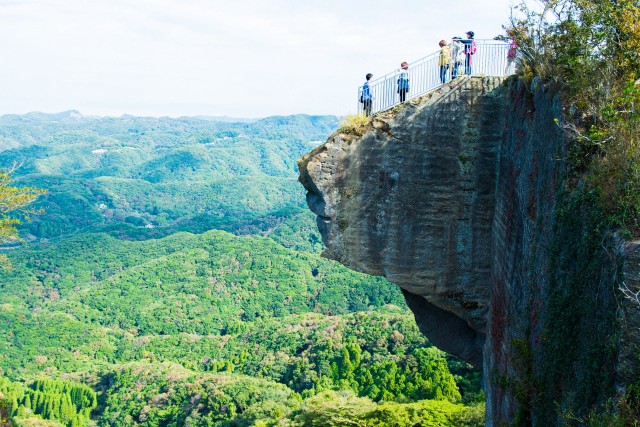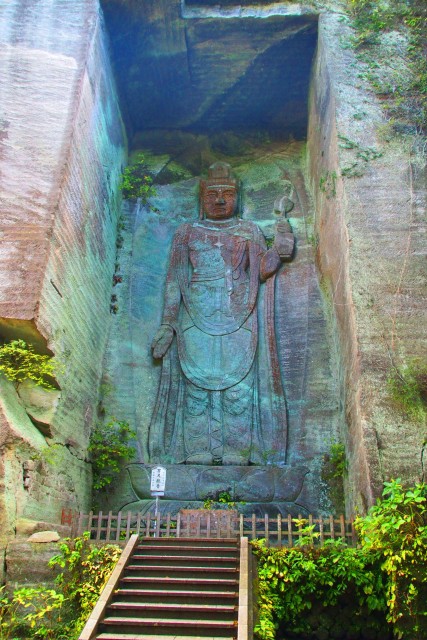 The little know but so close. Nokogiriyama mountain is located in Boso Peninsula in Chiba prefecture which is very accessible from Tokyo. Known for the 31 meter tall stone statue of Buddha and the scary peek point "Jigoku Nozoki" (Hell Lookout).
5. Lake Tanuki, Shizuoka Prefecture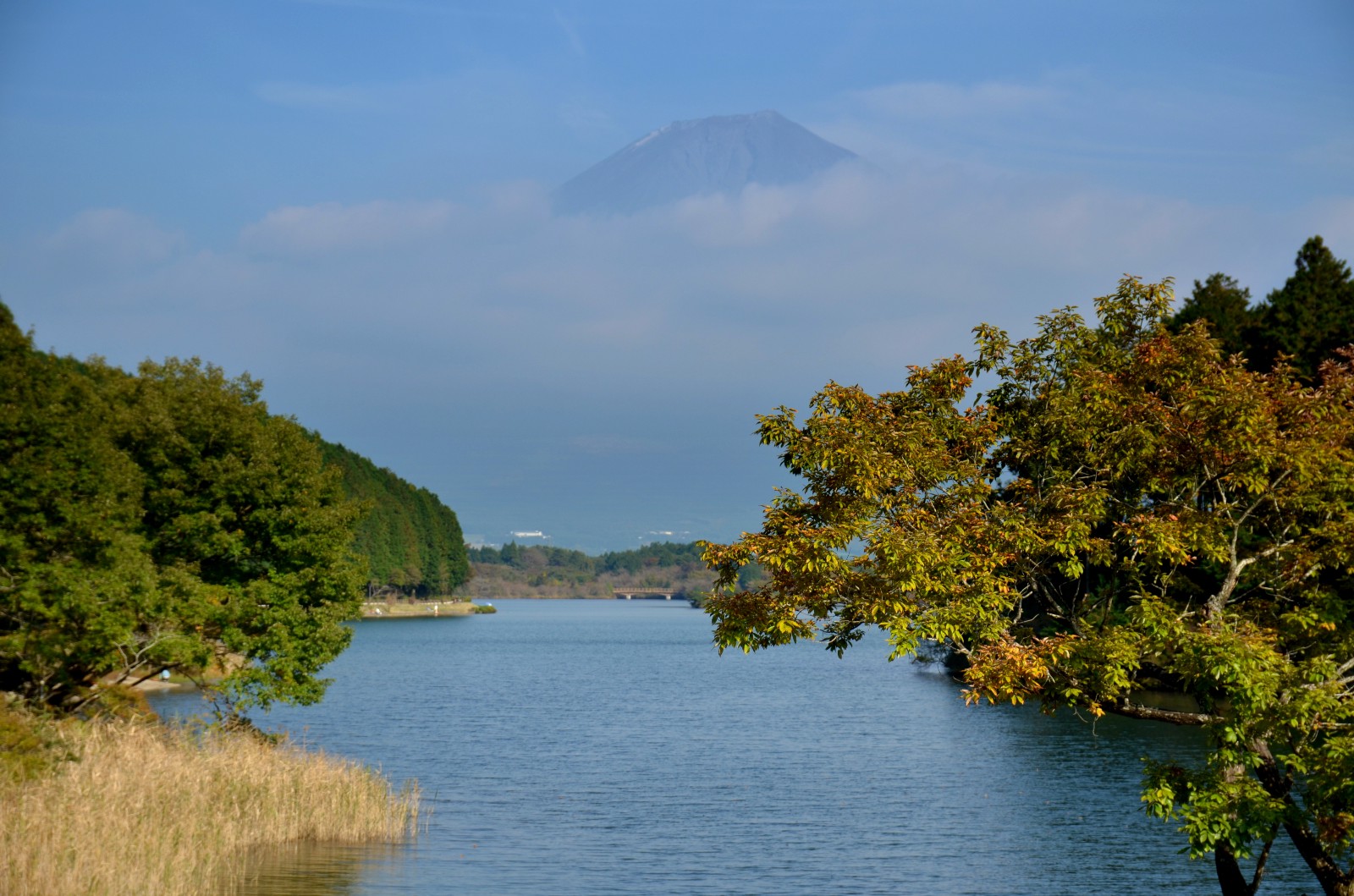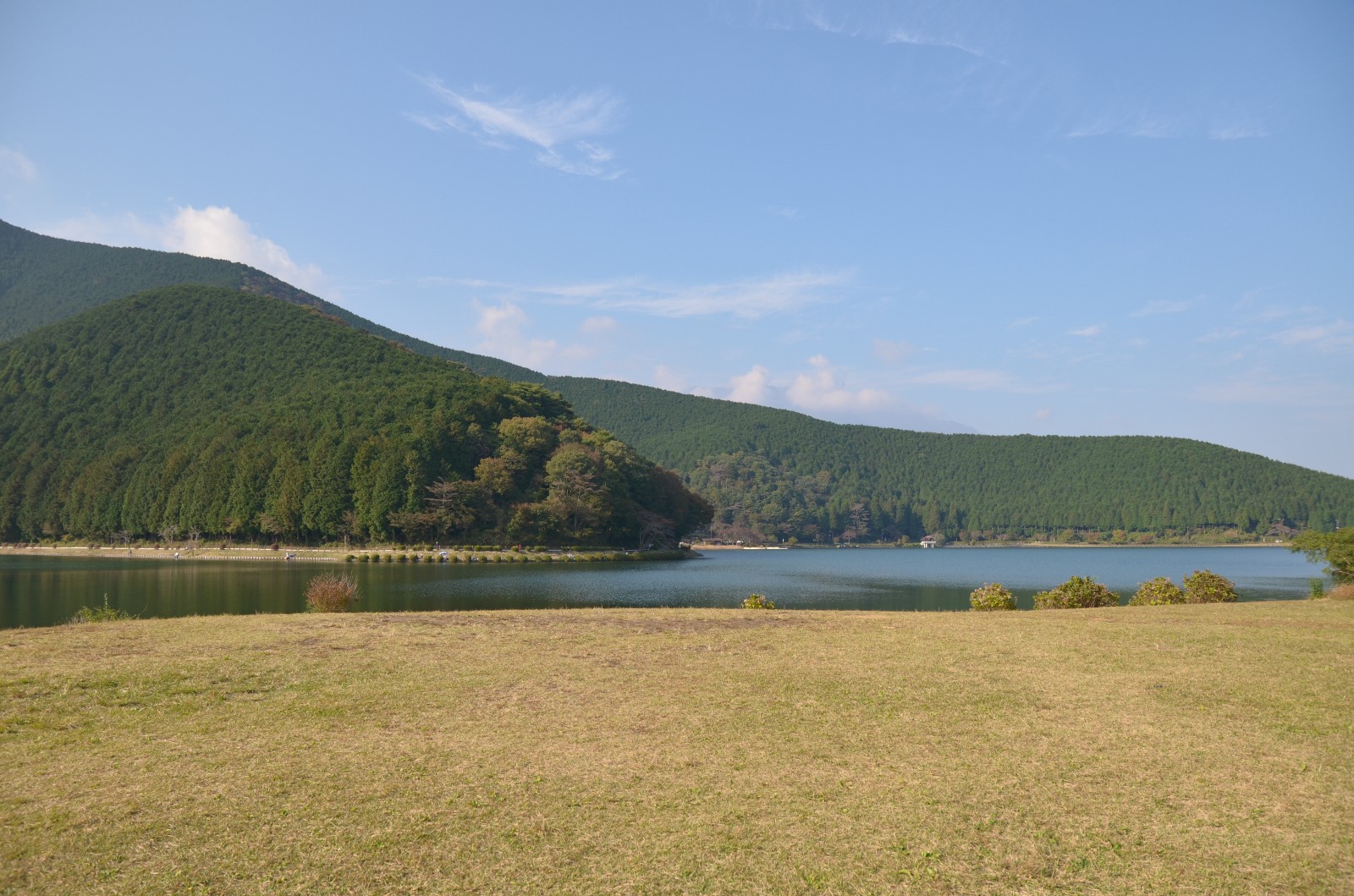 Located in the west side of mount Fuji in Shizuoka prefecture and part of the Fuji-Hakone-Izu National Park. Like other famous "Fuji Five Lakes", Lake Tanuki offers beautiful sight of Mt.Fuji. It's specially known for the place you can capture the phenomenon called "Diamond Head" and many photographer visit there to take a great Diamond Head.
6. Ineno Funaya, Kyoto Prefecture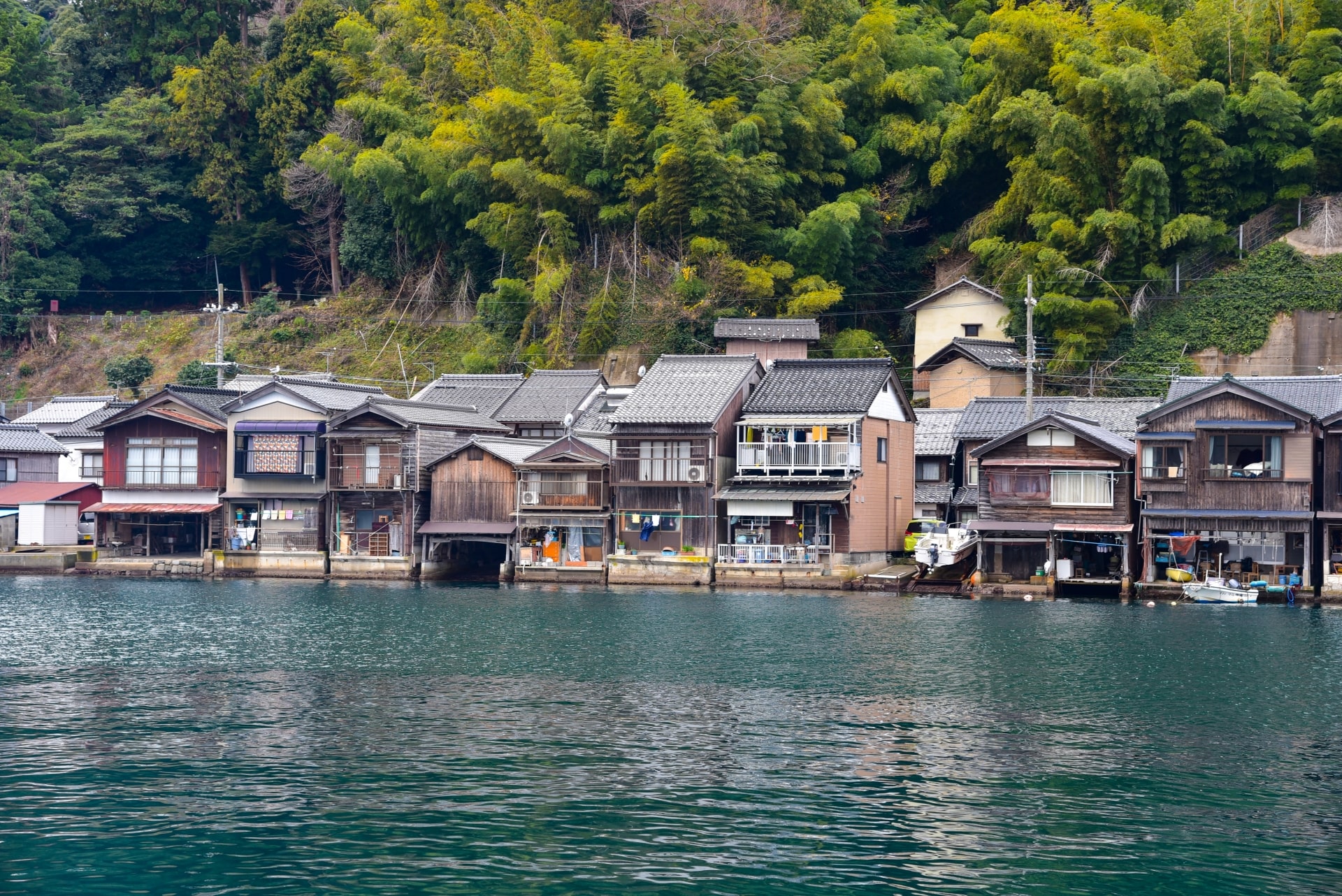 If you are visiting Kyoto ONLY for its historic sites, you are missing lots of it. The floating village in Northern Kyoto's Tango Peninsula is known as "the Venice of Japan". Small fisherman village called Ine with over 200 houses on the sea is one of the most unique and rare places on Earth.
more info:
7. Hashikui Iwa, Wakayama Prefecture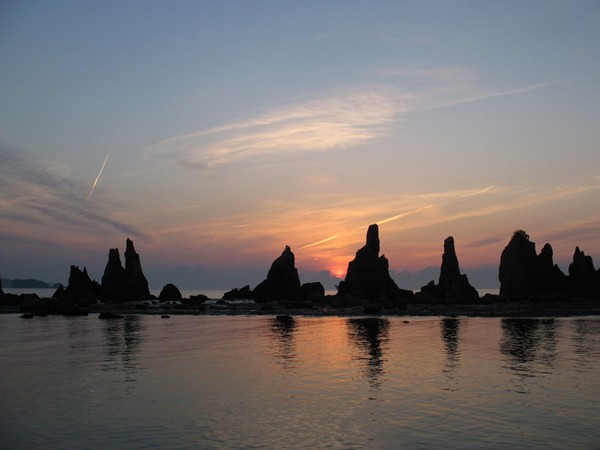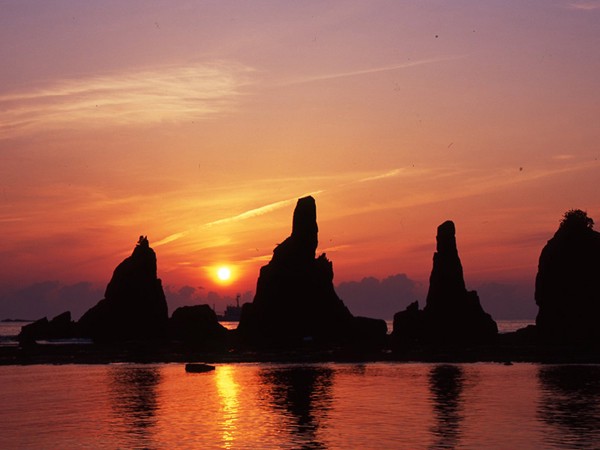 Located in Kushimoto town at the south tip of Kii Peninsula. The town has beautiful coast line and an amazing view of rocks formation called Hashikuiiwa on the sea lined up for over 800 meters long. The beach is also located next to the site where you can enjoy swimming with the magnificent view.
8. Takeda Castle, Hyogo Prefecture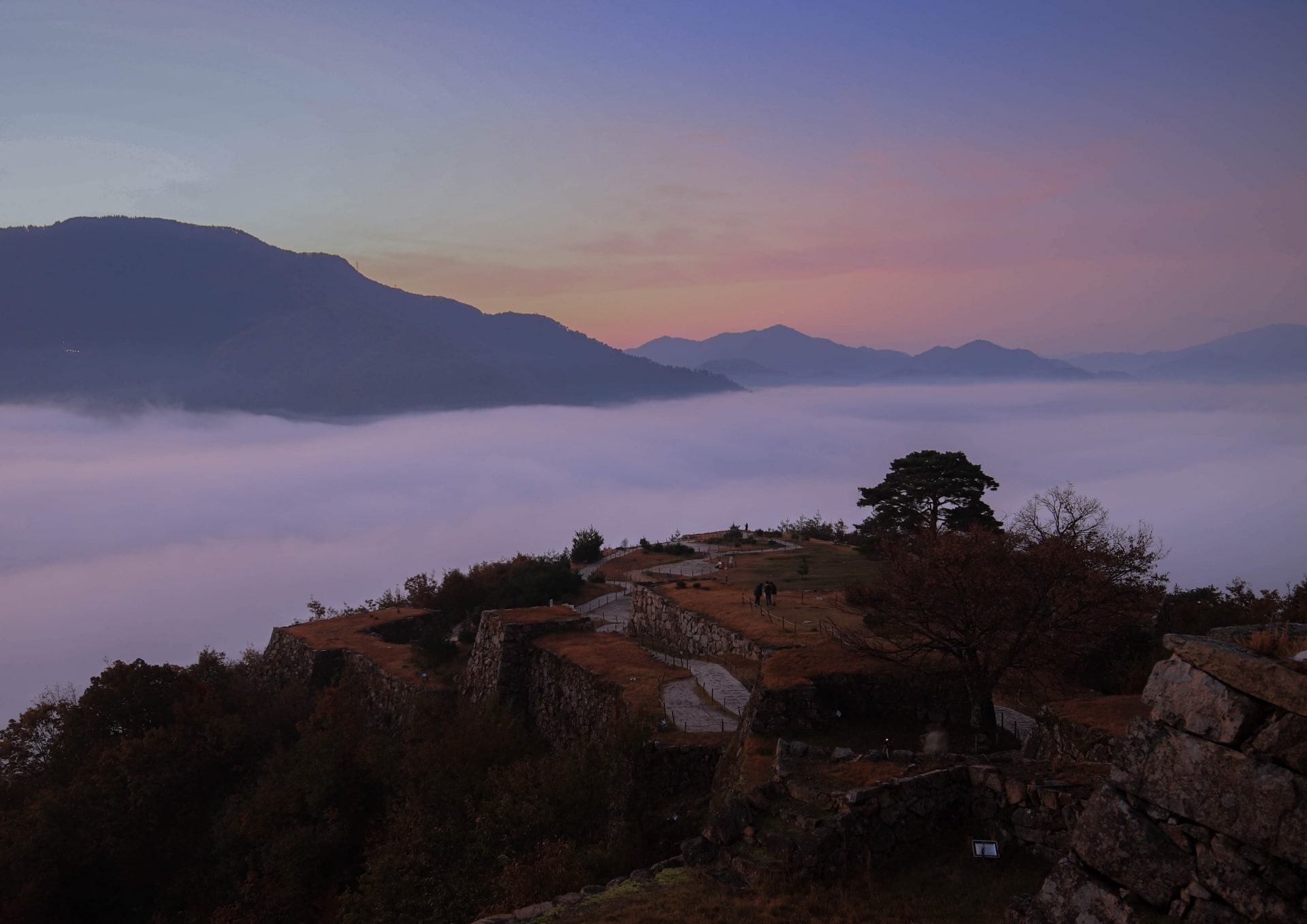 The ruin of Takeda Castle a.k.a. "the Castle in the sky" or "the Macchu Picchu of Japan". This mysterious castle was constructed on the mountain at 353 ms of altitude in 1431. The best time to see is early in the morning especially in Autumn when the sky is clear, the fog can be seen and a sea of clouds appears around the mountain so the castle looks like floating in the sky.
9. Kurashiki City, Okayama Prefecture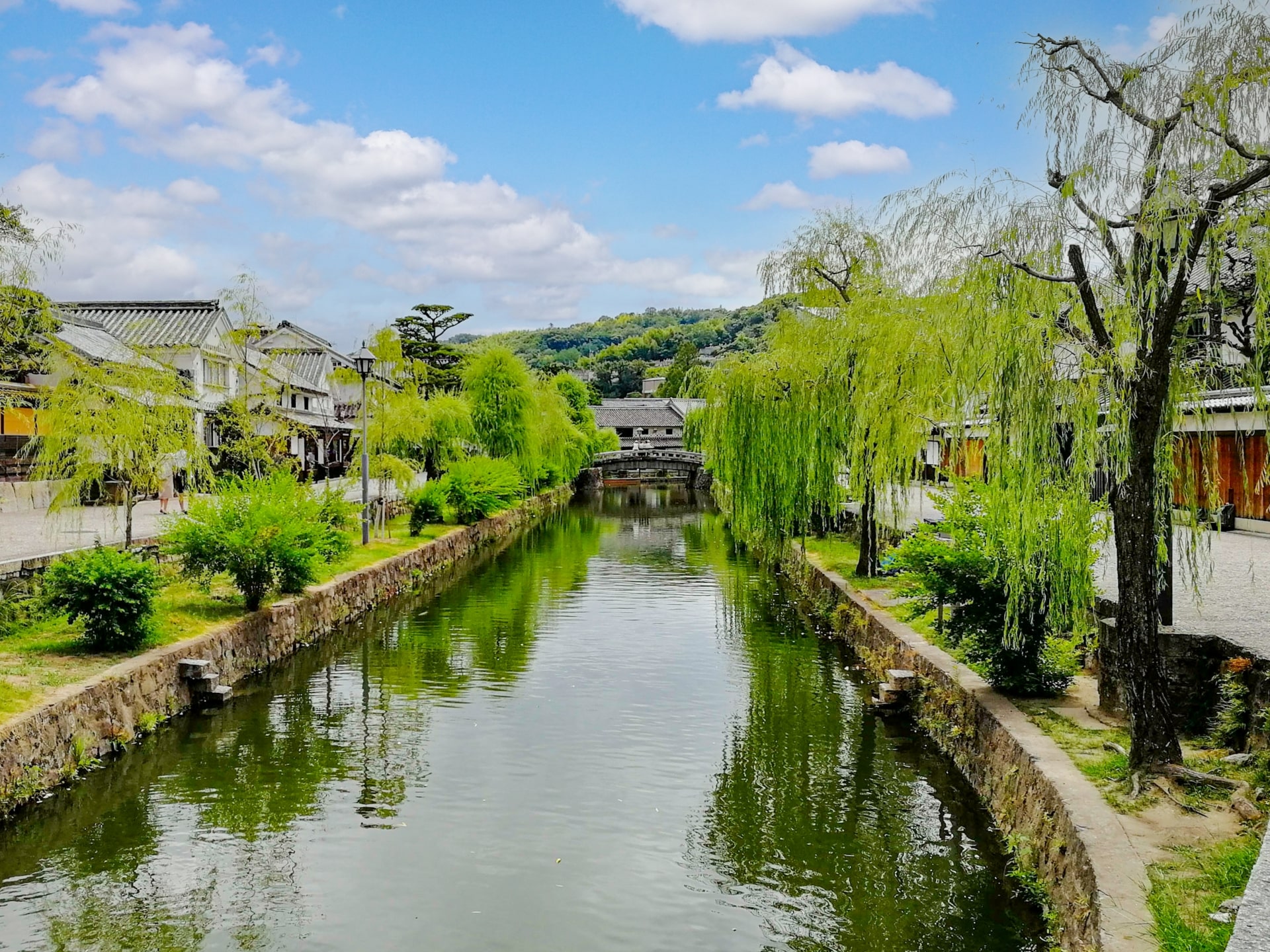 Kurashiki is a city in Okayama prefecture known for its Bikan quarter of preserved Edo period (1603–1867) buildings and the canal. The beautiful canal area keeps lots of influence from Edo period and Modern history and has been featured many time in Japanese movies and TV dramas.
10. Takachiho Gorge, Miyazaki Prefecture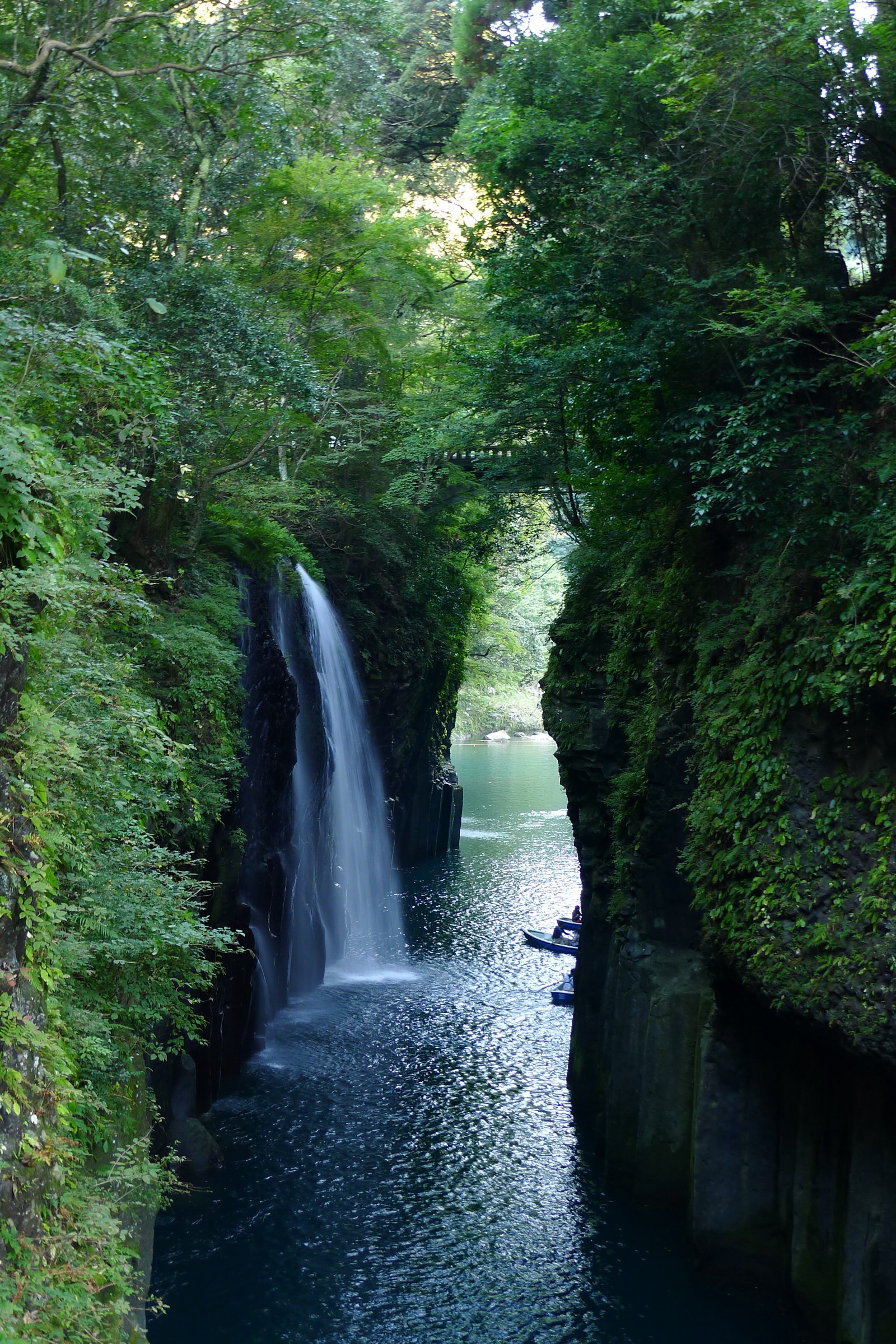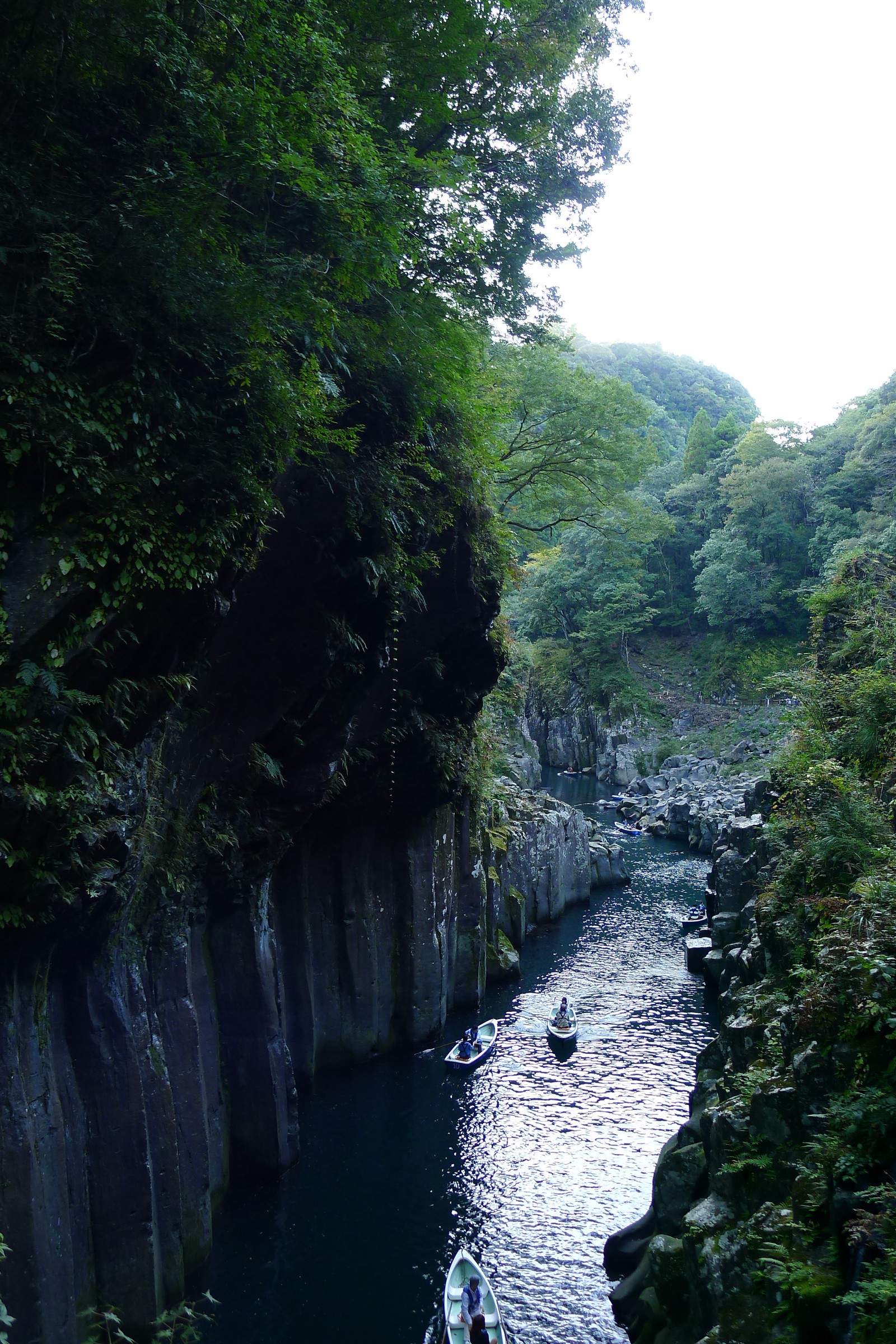 It is one of the most popular destinations in Kyushu area but still not very crowded. The gorge is created by the Gokase River which eroded the Aso lava. Boat ride is the best way to enjoy Takachiho. Row between the cliffs to the 17 meter high Minainotaki waterfall.
Where are they??
For more off-the-beaten-track destinations in Japan, please check out these articles, too!
▽Related Articles▽
▼Editor's Picks▼
---