10 Must-See Castles in Japan
Most beautiful and glorious Japanese castles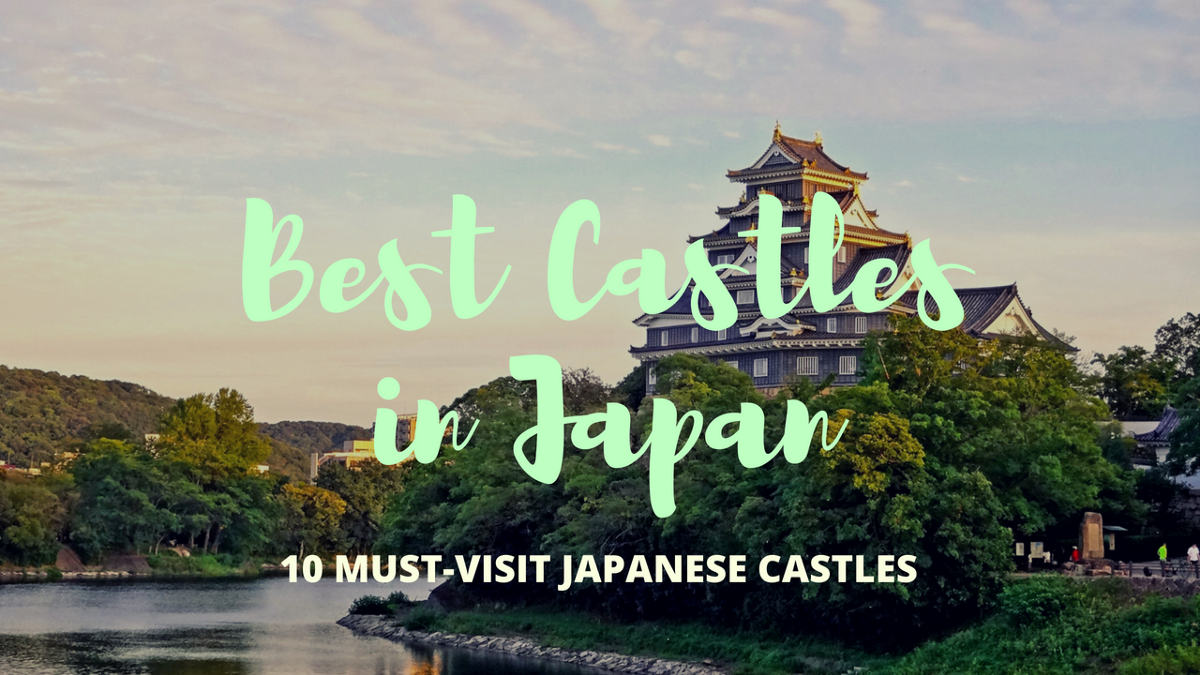 One of the greatest things to see in Japan is historical Japanese castles, indeed. The beautiful and historical treasures stand still across the country since 16th century. Each castles tell us the history of the cities.
Let's discover Japan's best historic part!
---
The history of Japanese castles (Shiro "城" in Japanese) begun in very early centuries, but the needs and best known form were established during the Sengoku Period (Warring States period) during 15th-16th centuries. Japanese castles were built with strategic sites for defense such as ports, river crossing, crossroads and even the landscape.
Reportedly there used to be over 25,000 castles in Japan before Edo period. Wow!
After 20th century's new movements, wars, natural disasters and so on, many of castles has been destroyed completely or fatally damaged. Thus, most of castles remain in Japan has been partly reconstructed.
FYI, there are only 12 castles remaining without re-constructed today. (Bicchu Matsuyama Castle, Hikone Castle, Himeji Castle, Hirosaki Castle, Inuyama Castle, Kochi Castle, Marugame Castle, Maruoka Castle, Matsue Castle, Matsumoto Castle, Matsuyama Castle (Iyo), Uwajima Castle)
So what are most popular remaining castles in Japan? What is your favourite Japanese castle??
Today, I have picked 10 castles in Japan which are most beautiful and have great histories, and definitely must-see sights in the country!
---
1. Hirosaki Castle, Aomori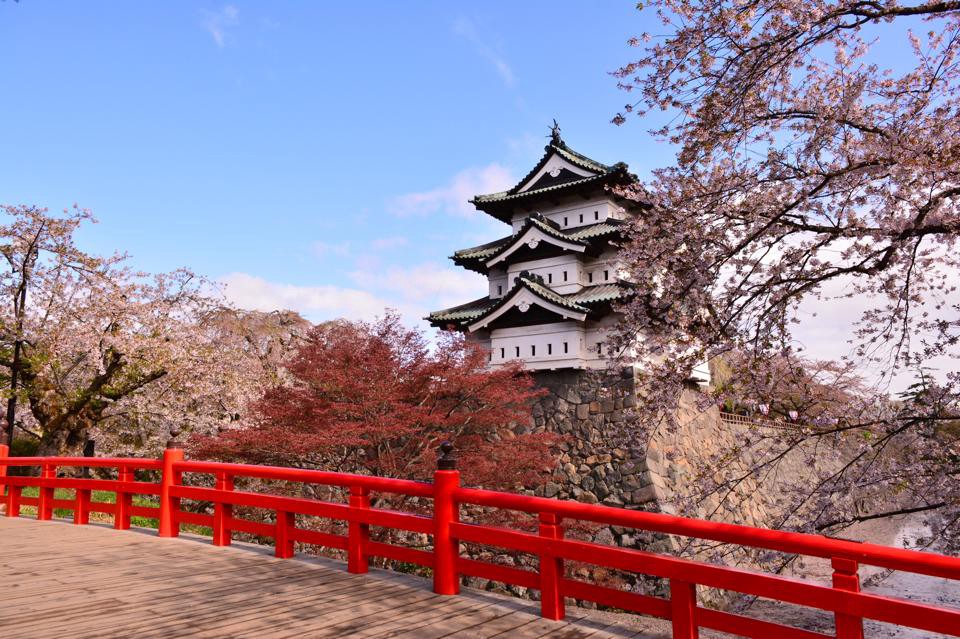 Hirosaki Castle (弘前城) in Aomori Prefecture attracts most visitors in spring as it's located in Hirosaki Park, one of most popular spots to view cherry blossoms in the country. The castle was originally built in 1603, then got partially destroyed by the powerful thunder and lightning in 1627, and reconstructed in 1810.
During spring, a cherry blossom festival is held and the gorgeous view of the castle and charming pink flowers can be enjoyed with local food and drinks. After the peak season of cherry blossoms, pink petals covers the moats around the castle, which creates another spectacular spring scenery.
Access: 30 mins walk or 15 mins by bus (Dotemachi Loop to Shiyakushomae Bus Stop) from JR Hirosaki Station
2. Matsumoto Castle, Nagano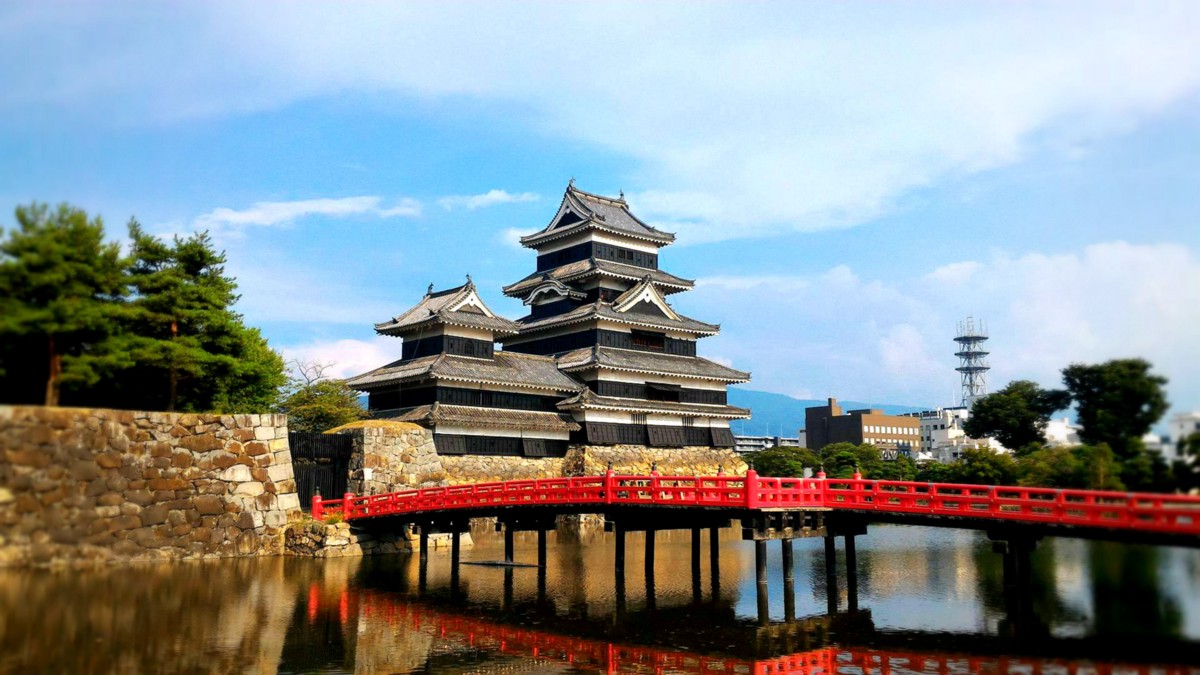 Matsumoto Castle (松本城) is located in Matsumoto City, Nagano Prefecture. It's one of Japan's premier historic castles, along with Himeji Castle and Kumamoto Castle. The keep (tenshukaku), which was completed in the late sixteenth century, is well-preserved and is listed as a National Treasure of Japan.
The view of the castle with the Japan Alps on its background is absolutely breathtaking. As the area developed as a castle town in Edo Period, the nostalgic atmosphere still remains with stone paved street and traditional wooden buildings.
Access: 15 mins walk from Matsumoto Station
3. Nagoya Castle, Aichi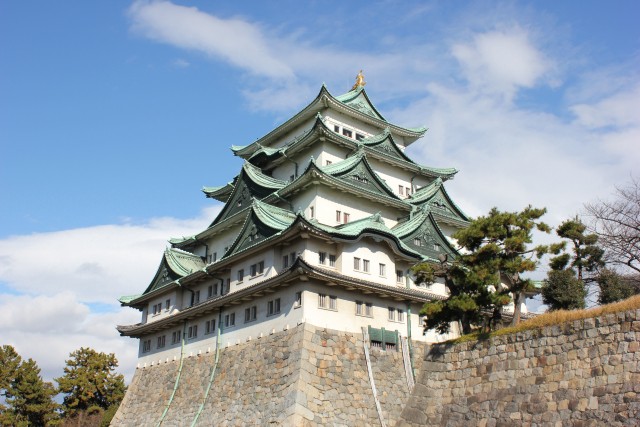 Nagoya Castle (名古屋城) was constructed in early 1600s by order of Ieyasu Tokugawa, who is the first shogun of the Tokugawa shogunate of Japan. Now the castle is the symbol of Nagoya City with an iconic emerald green exterior and statues of golden fish (Shachihoko) on the roof top.
It's one of most popular castles in the country. Numbers of events and festivals are held at the castle site and attracts visitors through the year.
Access: 5 mins walk from Shiyakusho (City Hall) Station (Meijo Line)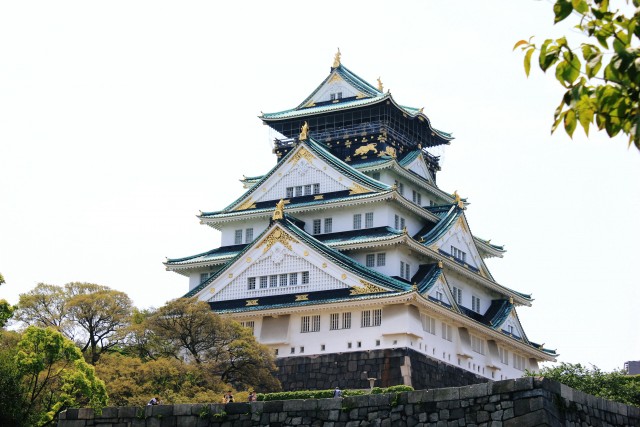 Osaka Castle (大阪城) was originally built in late 16th century during Azuchi-Momoyama period by Hideyoshi Toyotomi, however after he was defeated by Tokugawa Ieyasu in 1600 during the Battle of Sekigahara, the castle was heavily damaged. In 1620, the castle was reconstructed by the new heir to the shogunate, Tokugawa Hidetada.
Over 40,000 stones were used to built the rampart of the castle, and on top, well preserved castle stands firmly. There is an observatory space on 8th floor where overlook view of Osaka City can be enjoyed. It'c city's top attraction today.
Access: short walk from Tanimachi 4-chome Station or JR Osakajo Koen Station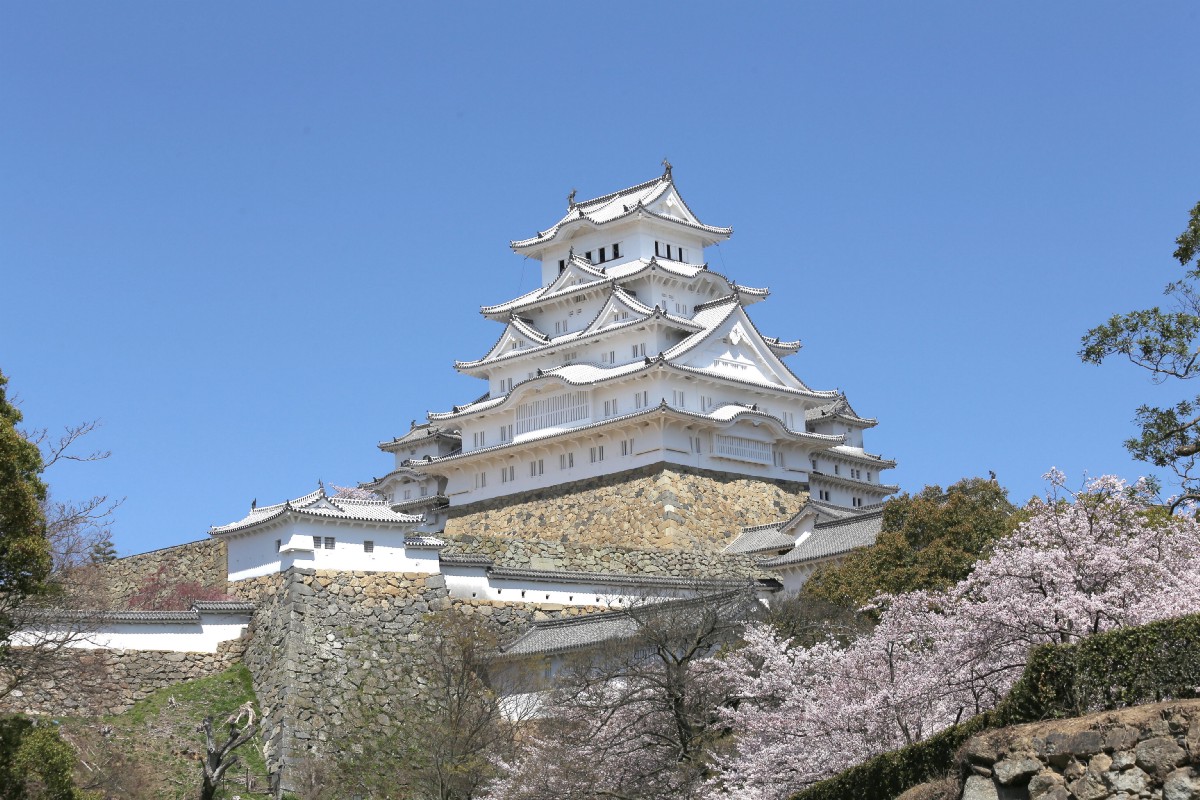 Himeji Castle (姫路城) is the only Japanese castle designated to UNESCO World Heritage Site, and it was chosen as the best castle in Japan 2017 by TripAdvisor. It is fair to say Himeji Castle is the king of Japanese castle. The castle is often called White Egret Castle because of its beautiful white exterior, and also it's highly praised for the design and construction method.
The exterior of the castle has recently been renovated and the brand new, even better look of the castle can be seen today. Himeji Castle is a popular side trip destination from Kyoto or Osaka, and it's very close to Kobe City.
Access: 20 mins walk or 5 mins by bus (Shinki bus to Otemon-mae bus stop) from Himeji Station
6. Okayama Castle, Okayama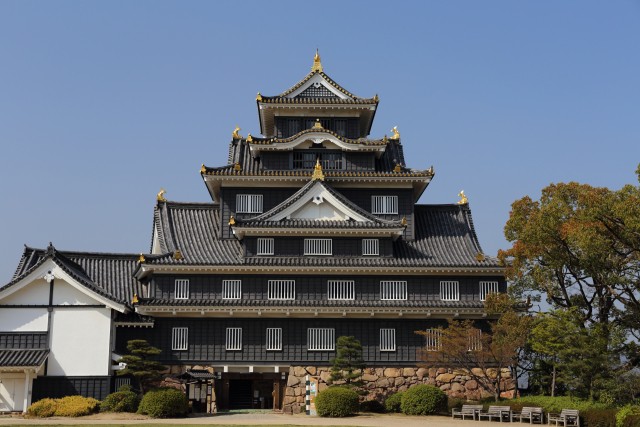 Okayama Castle (岡山城) is located in Okayama Prefecture, and it was built by order of Hideyoshi Toyotomi in 1597. It was destroyed in 1945, but replicated in concrete in 1966. In contrast to the White Egret Castle of Himeji, Okayama Castle has a black exterior, and it's often called Crow Castle.
Several cultural activities are offered at the castle site which you can dress like a lord or princess and can make a Bizenyaki, a traditional Japanese ceramic ware. The castle is located nearby Okayama Korakuen Garden, which is one of three greatest gardens in Japan.
Access: 20 mins walk from Okayama Station or 5 mins by tram (Higashiyama Line) to Shiroshita stop, then walk for 15 mins.
7. Hiroshima Castle, Hiroshima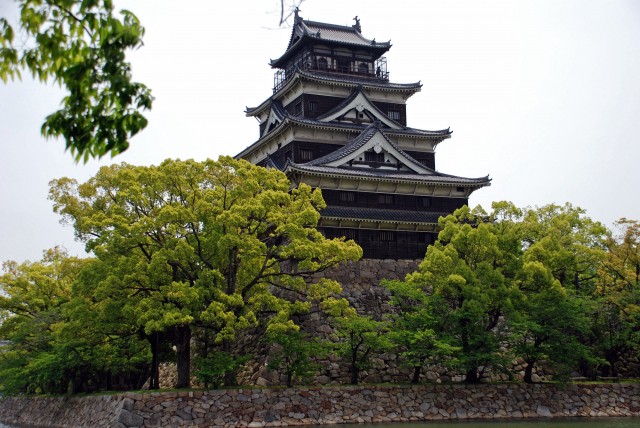 Hiroshima Castle (広島城) is a great example of Hirashiro (flatlands castle) along with Nagoya Castle and Okayama Castle, and has a particular construction design with moats surrounding the castle. It was built in 1589 during Sengoku Period as the home of the feudal lord of the Hiroshima, and was designated a National Treasure in 1931.
The castle was enormously destroyed by the atomic bomb of Hiroshima during World War II, but reconstructed in 1958 to the present appearance. The castle is located at the heart of Hiroshima City and it's easy to access along with other tourists interests.
Access: 15 mins walk from Kamiyacho Nishi or Kamiyacho Higashi tram stops
8. Matsuyama Castle, Ehime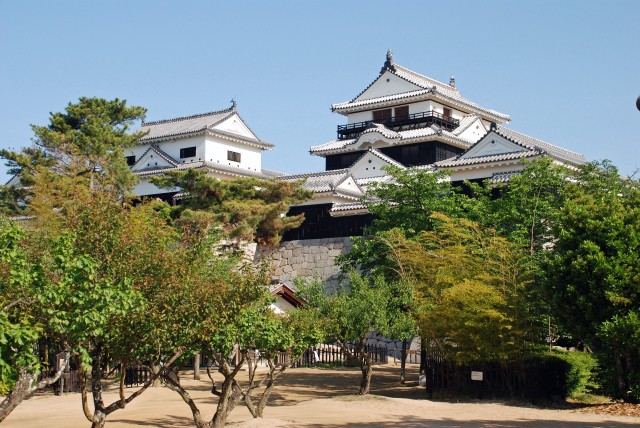 Matsuyama Castle (松山城) is one of most commendable castles in the country, built in 1603 by Yoshiaki Kato. It was chosen as Japan's third best castle by Tripadvisor ranking in 2017. The castle is situated on the top of the 132 m tall Mount Katsuyama in Matsuyama City, and can be accessed either by ropeway or lift. A hiking trail is also available from the foot of the mountain to the top (approx 30 mins).
The castle tower is located even 30m higher and the panoramic view of the city is spectacular. When the visibility is good, the highest mountain of west Japan, Mount Ishizuchi (1,982m) or islands of Seto Inland Sea can be seen. The famous Onsen town, Dogo Onsen is located near Matsuyama City, and highly recommended to visit along.
Access: 5 mins walk from Okaido tram stop
9. Kumamoto Castle, Kumamoto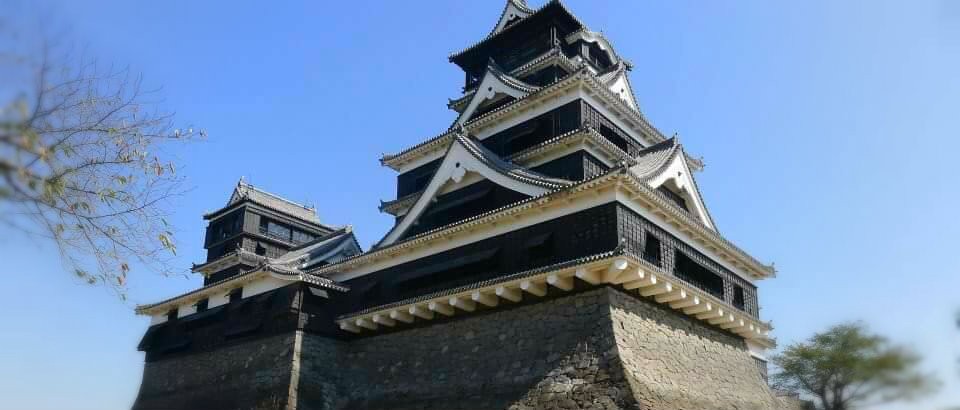 Kumamoto Castle (熊本城) was built in 1607 by the feudal lord of Kumamoto, Kiyomasa Kato. The hill top castle is a popular symbol of the city as well as the famous regional character, Kumamon. It's considered one of the three premier castles in Japan, along with Himeji Castle and Matsumoto Castle.
It's also known as the place where Musashi Miyamoto spend his later years, who is a legendary Samurai in Japanese history and the writer of Book of Five Rings. As well as the magnificent look of its exterior, the castle's Honmaru Goten (the inner palace quarters of the feudal lord) is another main attraction with gorgeous, lavish paints on walls.
Sadly after the massive earthquake in 2016, Kumamoto Castle got hugely damaged including the stone wall collapses and the fell down of roof tiles on the keep's roof. A few months after the earthquake, the repair of the castle has started and considerably it may take 20 years to complete the full reconstruction of the castle.
In 2019, the restoration of the main tower was completed and the walkway to the main keep is now open for public (on selected dates) for closer-up views.
Access: 3 mins walk from Kumamotojo mae tram stop
10. Shuri Castle, Okinawa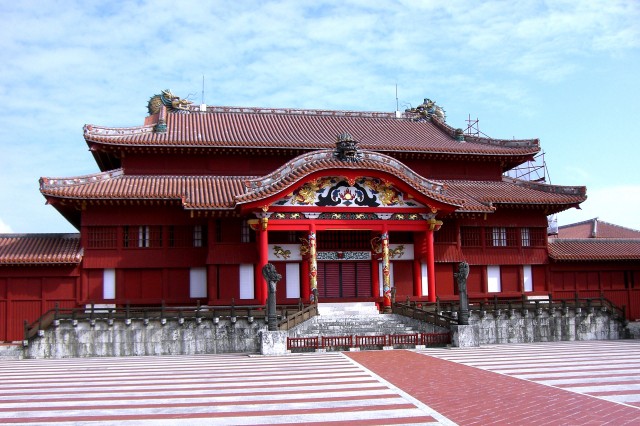 Shuri Castle (首里城) is located in Naha, the capital city of Okinawa Prefecture. It was built in 14th Century, and used to serve as the palace of Ryukyu Kingdom for several centuries before Okinawa became a part of Japan in 1879. As Okinawa developed their own culture and history, Shuri Castle is the most unique and notable castle of all in Japan, and has influence from multiple cultures including Japan, China and Southeast Asia.
In 1945, during the Battle of Okinawa, the major part of the castle was destroyed, and reconstructed in 1992. The castle is a part of Castles of the Ryukyu Kingdom sites which was designated to UNESCO World Heritage Site in 2000, and today it's one of Okinawa's main attractions.
*Important Notice*
Due to the fire, Shurijo Castle Park (including its facilities) is temporally closed since 1 November 2019, and planned to be rebuilt by May 2022
Access: 15 mins walk or 5 mins by bus to Shurijo mae stop from Shuri Station
---
There are more castles in Japan which sadly could not be listed. If you love Japanese castles, how about planning your travel itinerary for a castle hopping? For more beautiful things and travel ideas in Japan, please check out my articles listed below!
↓↓ Related Articles ↓↓
↓↓ Editor's Picks ↓↓
---