KAPPABASHI : Best Street to Shop in Tokyo for Chefs!
Kappabashi Street: Find the best Japanese knives and kitchenware in Tokyo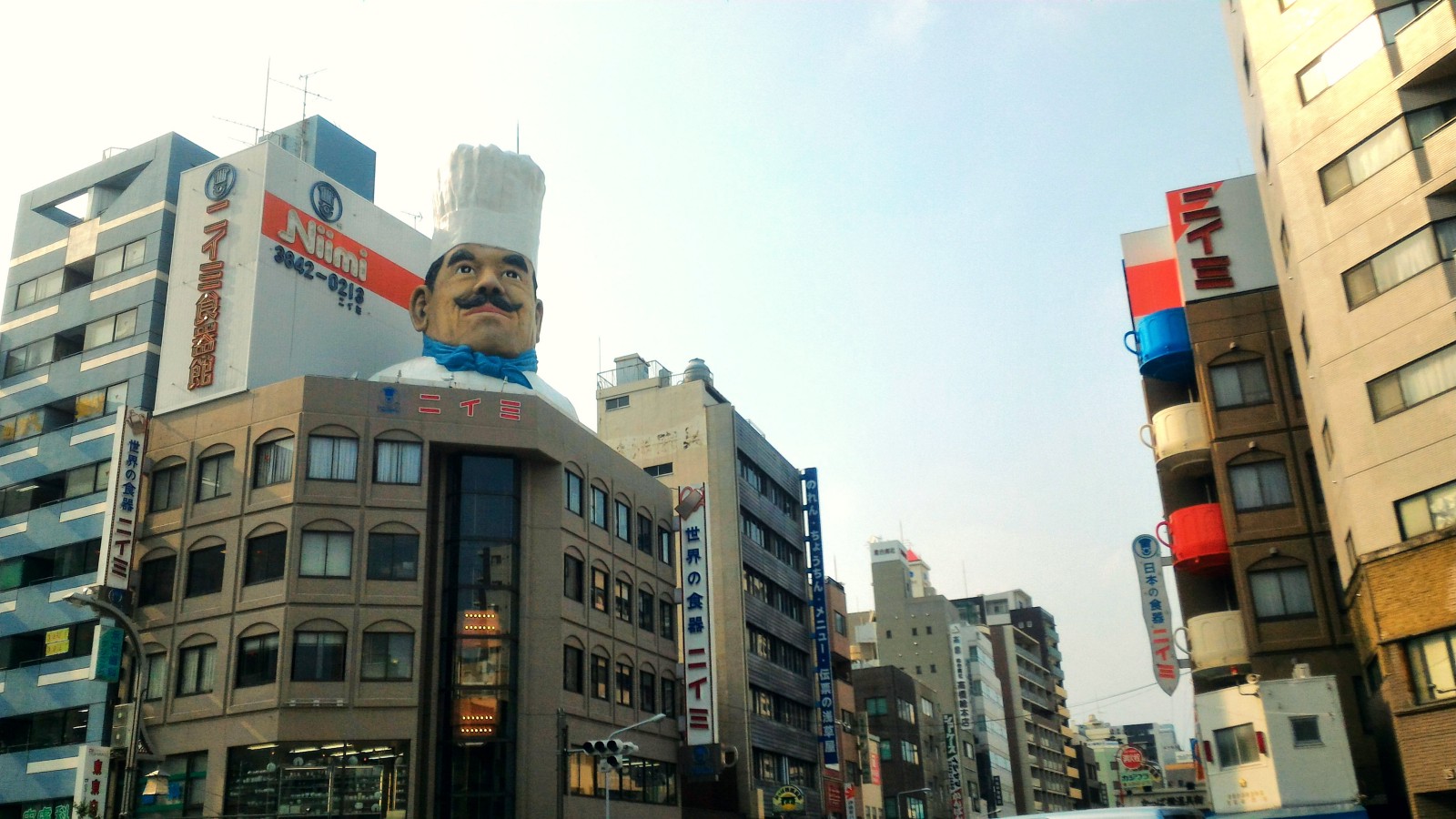 Kappabashi is a street in Tokyo (between Asakusa and Ueno ) lined up with over 170 shops selling every professional products related to kitchen or restaurants! The street is full of downtown vibes. And the shops sells all tools in Japanese and Western styles.
Many chefs and restaurants' owners come here to purchase items for their business uses as the selection in Kappabashi is probably the biggest in Japan. Not only cooking tools but there are spices,tables,chairs,signs,chefs wear,food samples and many many more!
Even if you are neither in food industry nor into cooking, you will be fascinated by this amusing street just walking down!
Find your best knife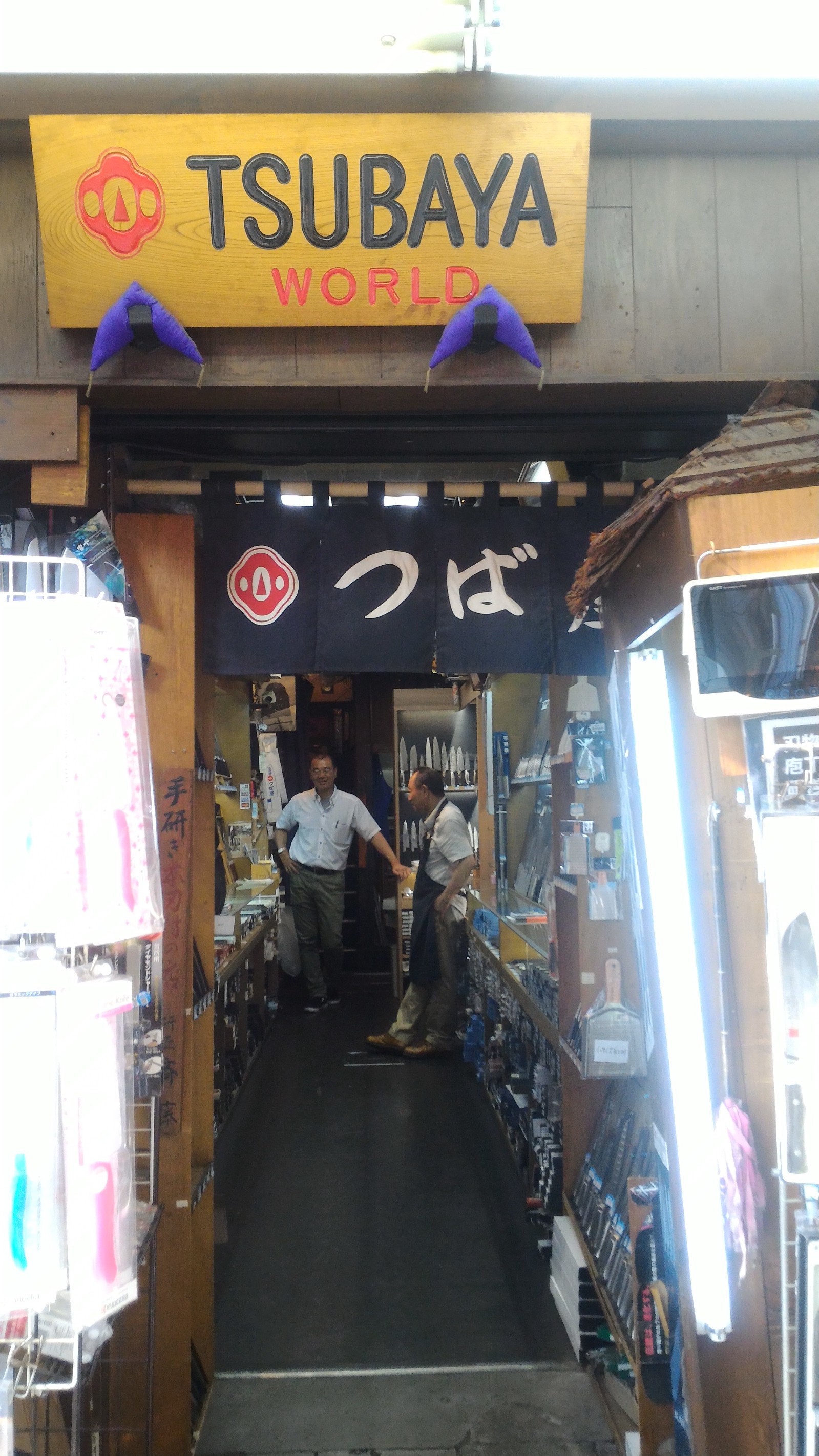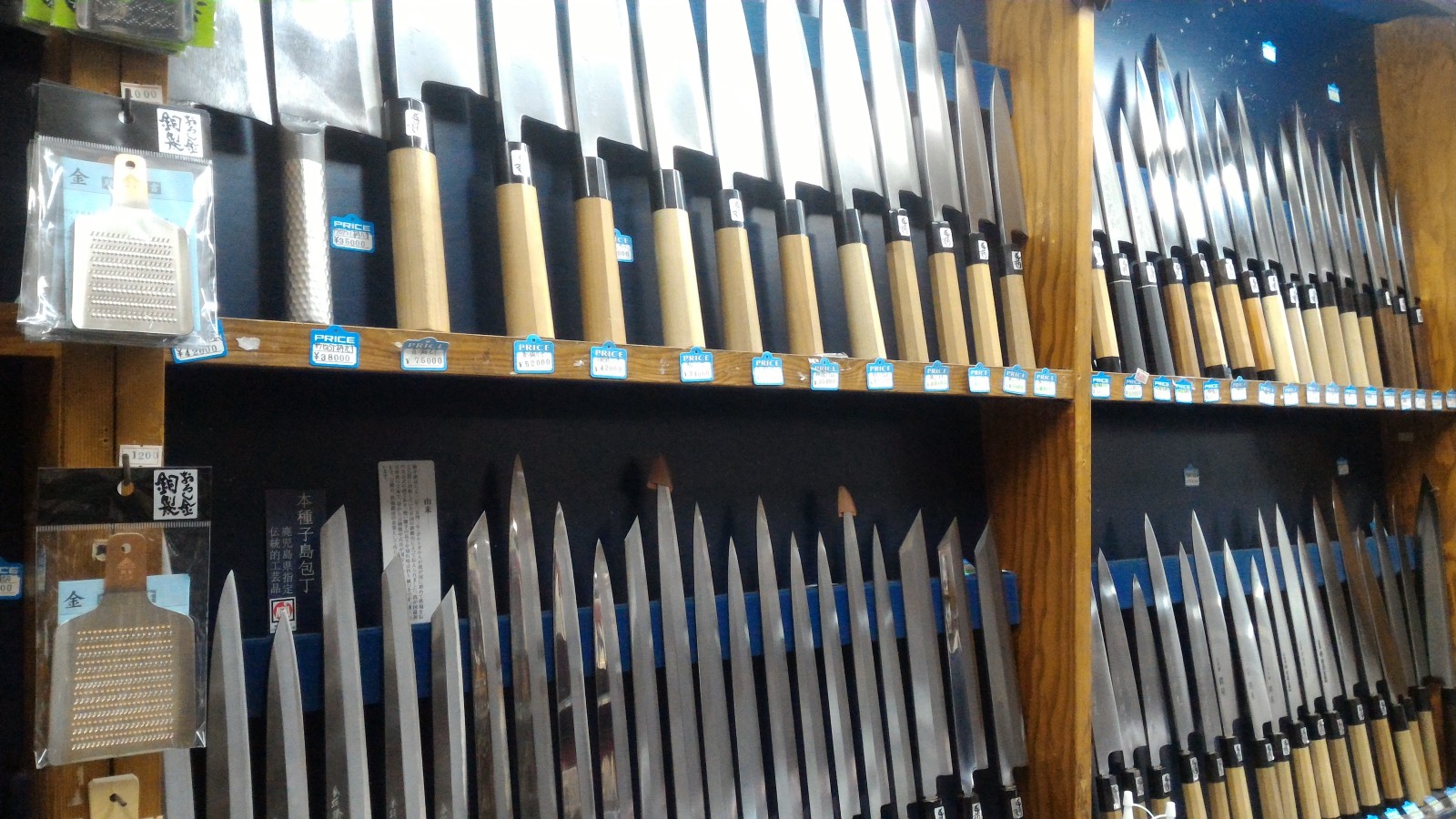 Japanese knives are worldly known as the finest kitchen products and many chefs all around the world travel all the way to Japan to find their best knives. Numbers of long-establish Japanese knife stores are located within Kappabashi Street. There are various types of knives for many purposes, like slicing fish, cutting meats, noodles and the most popular type is Santoku knife ( three virtues knife) which is perfect for general-use.
What are they selling ??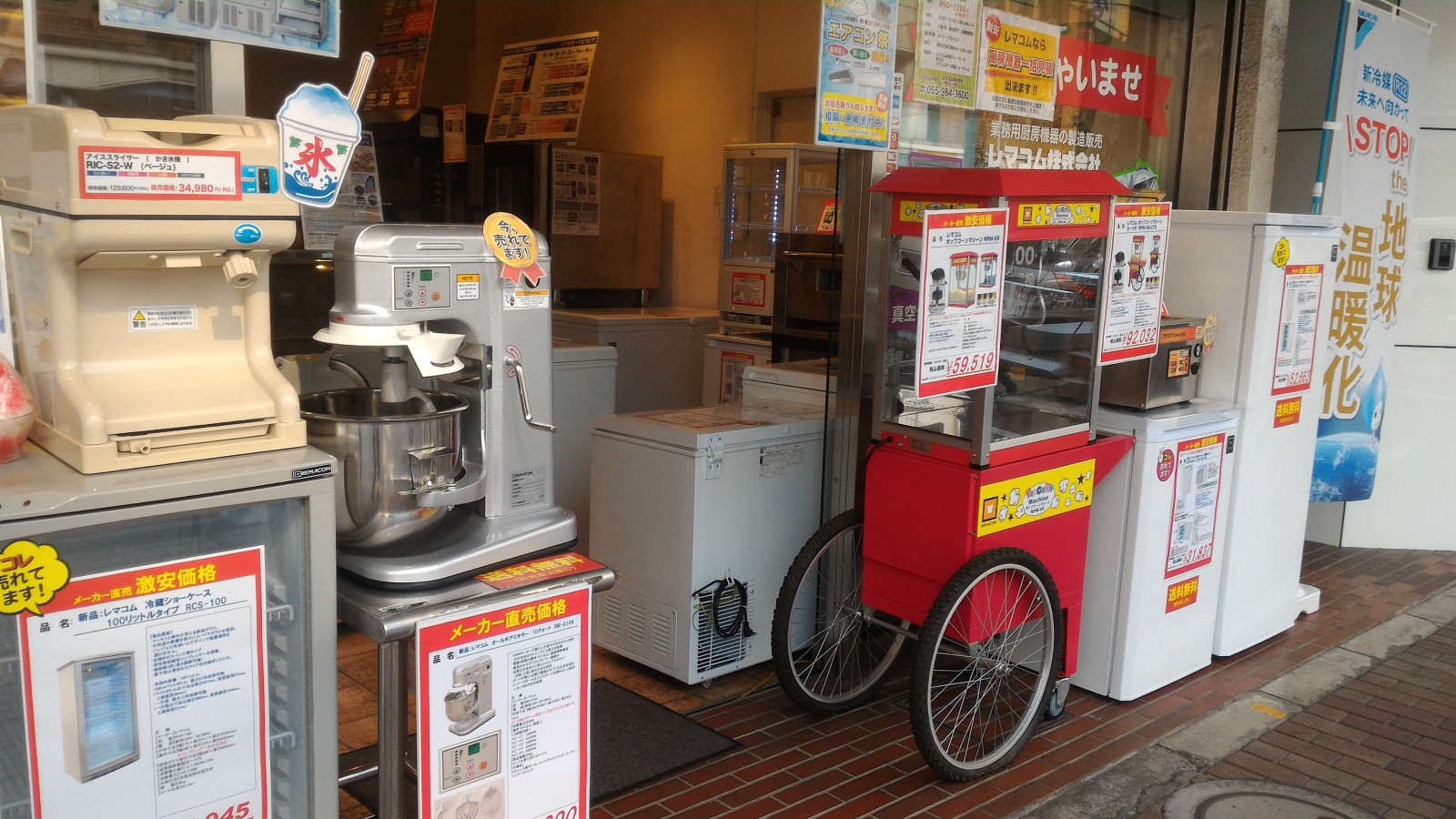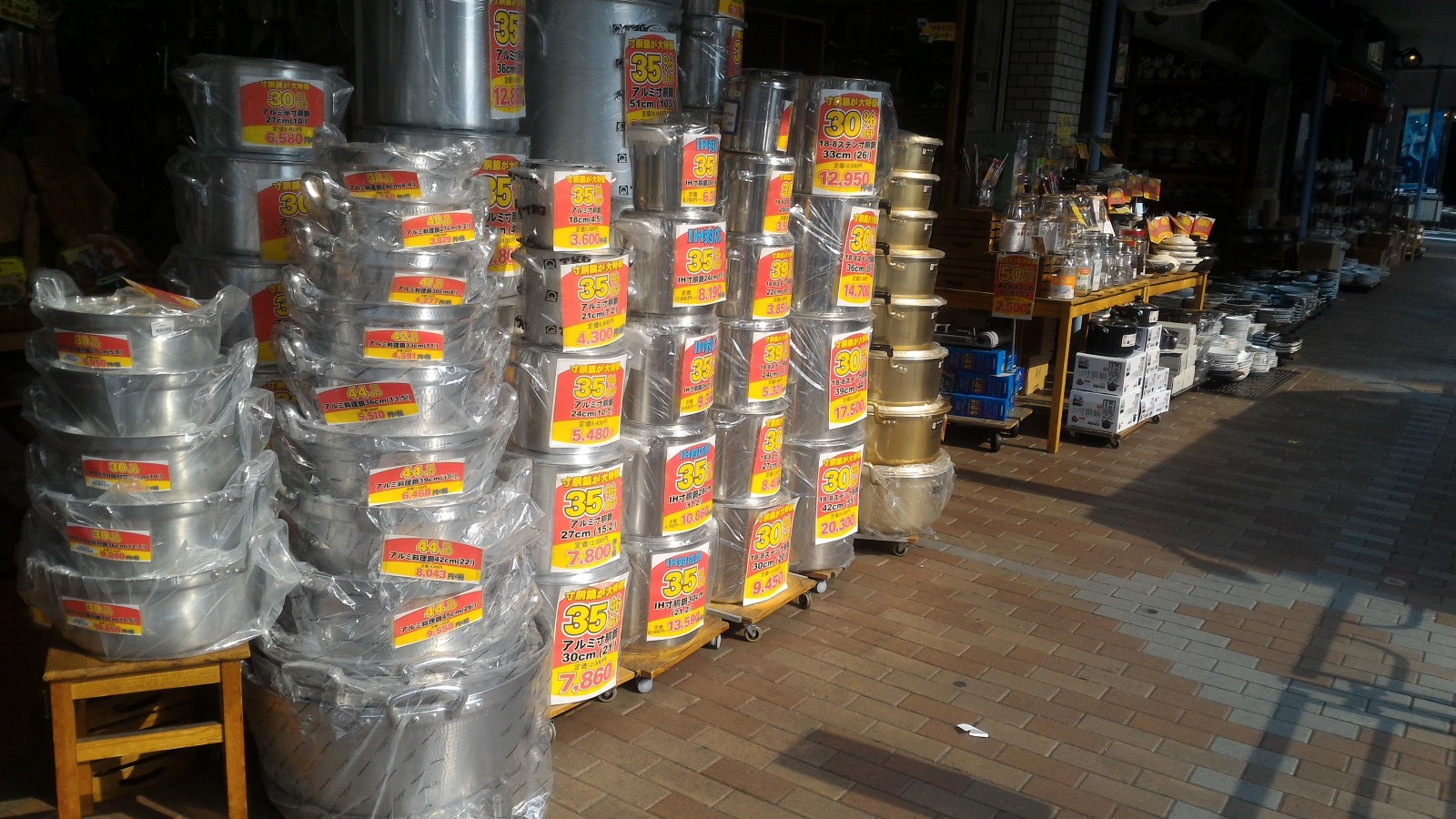 You may have no idea what lines up on the shops. Kappabashi street's shops sell almost everything related to kitchen and food industry for professional use. Some of things sold there are unfamiliar to many of us but watching and guessing what they are is quite fun!
Food Samples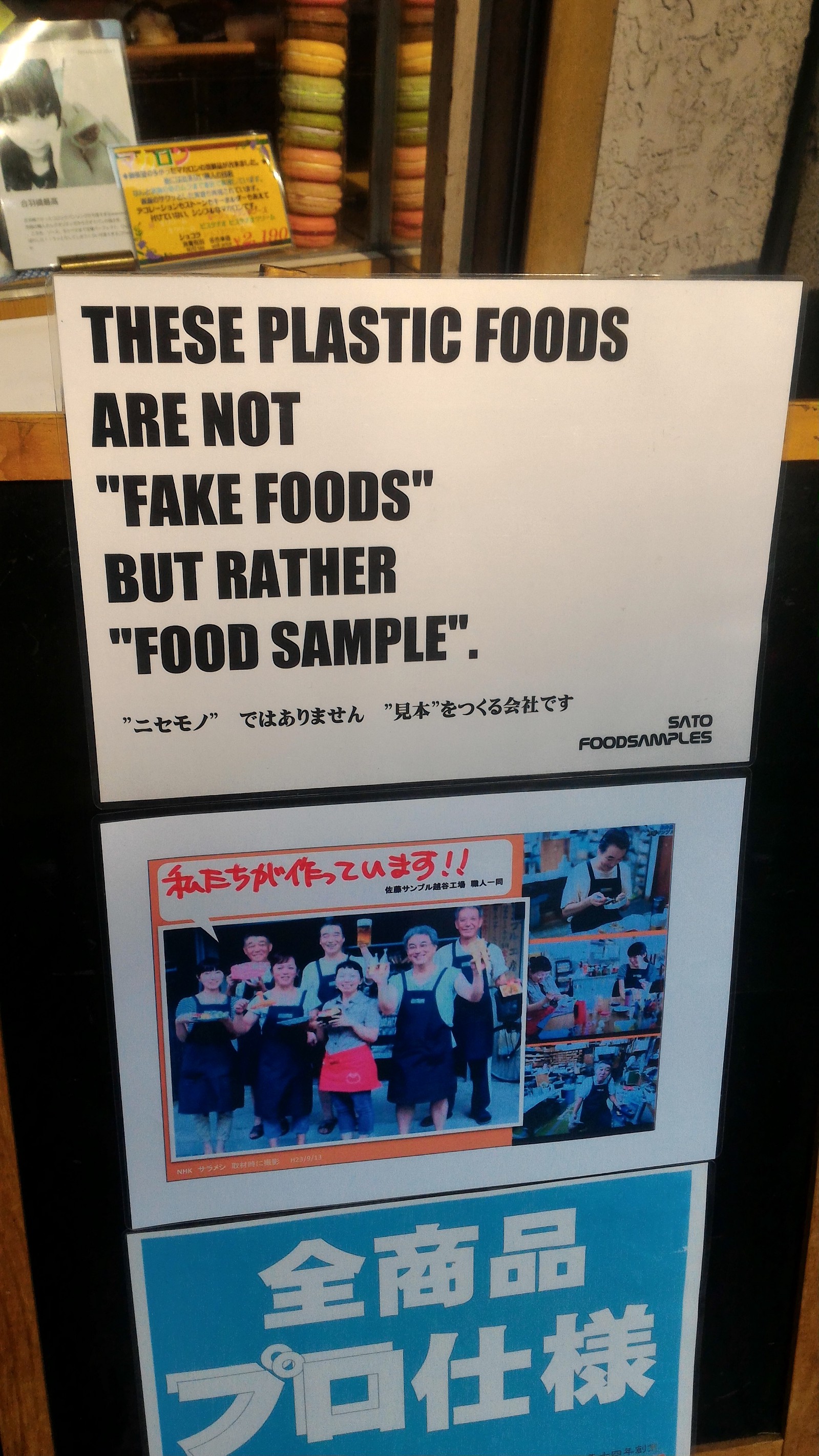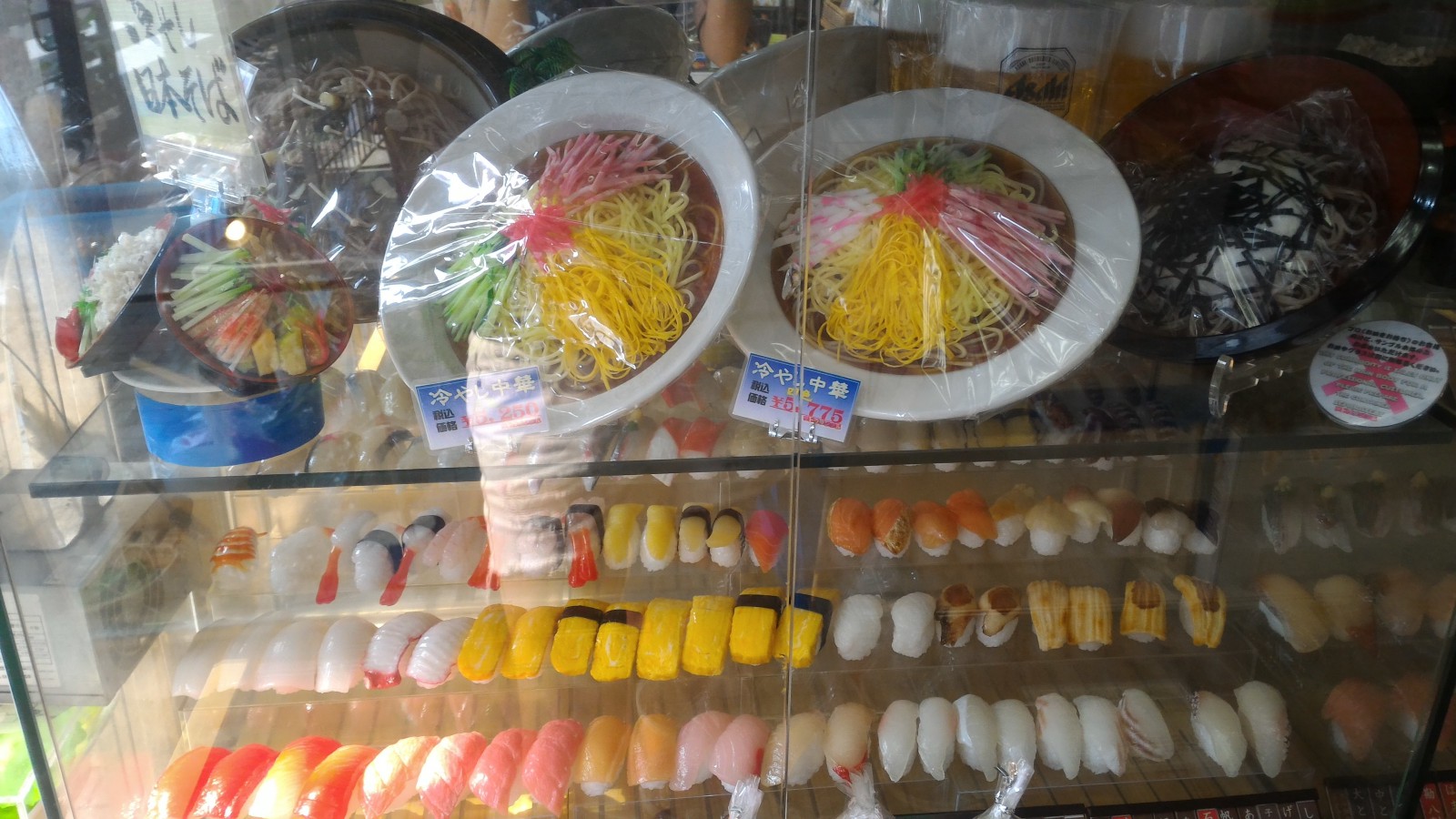 There are also food sample shops in Kappabashi. Miniature sized or key-holders of food samples are perfect for little souveniers!
Get finest tools ONLY in Kappabashi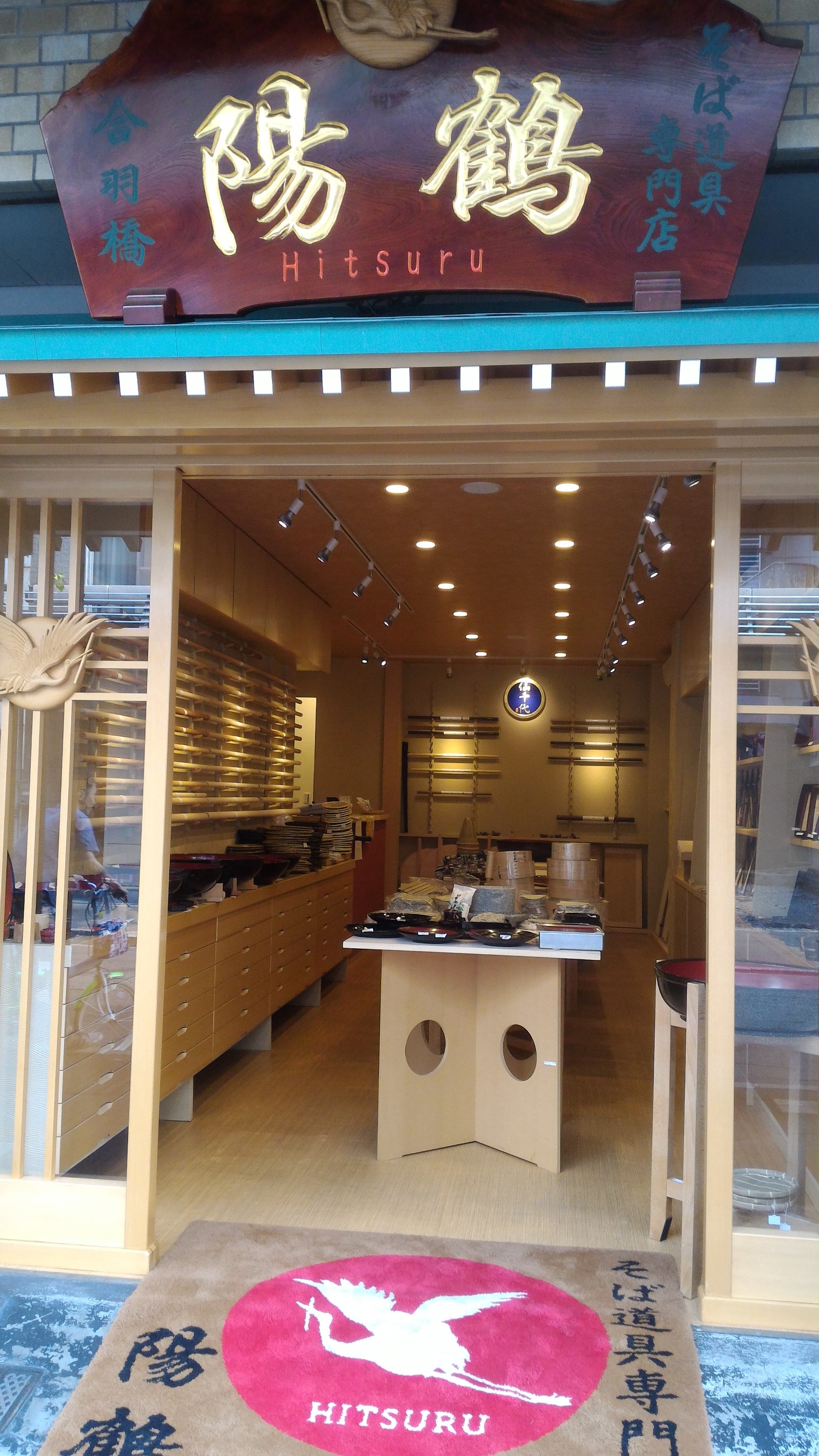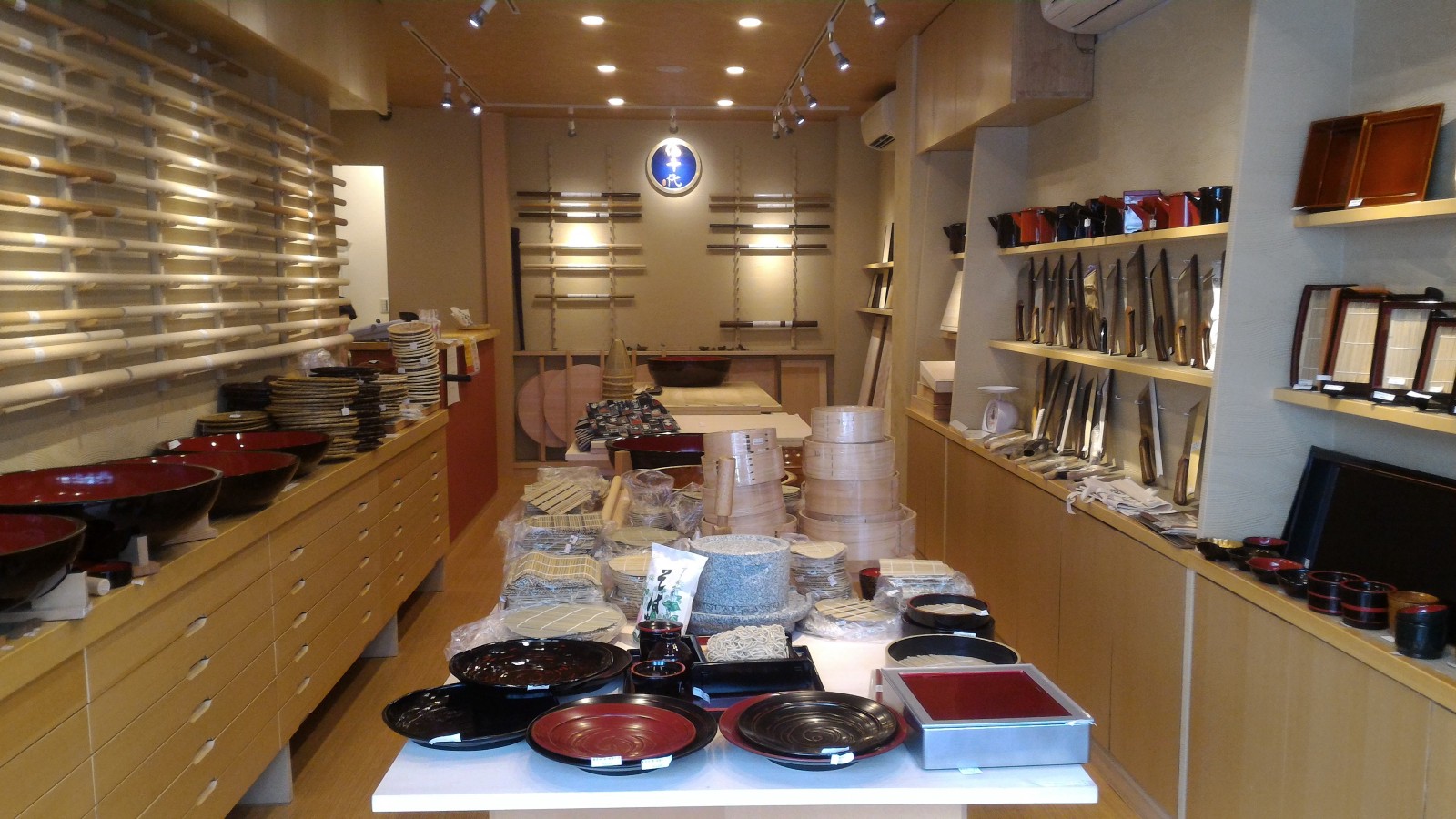 Some of shops in Kappabashi sell only items for certain uses. "Hitsuru" shop only deals with Soba (Buckwheat) making tools. If you are looking for some particular and rare items which could be difficult to get outside of Japan, Kappabashi is the place you need to visit.
Enjoy shopping must-buys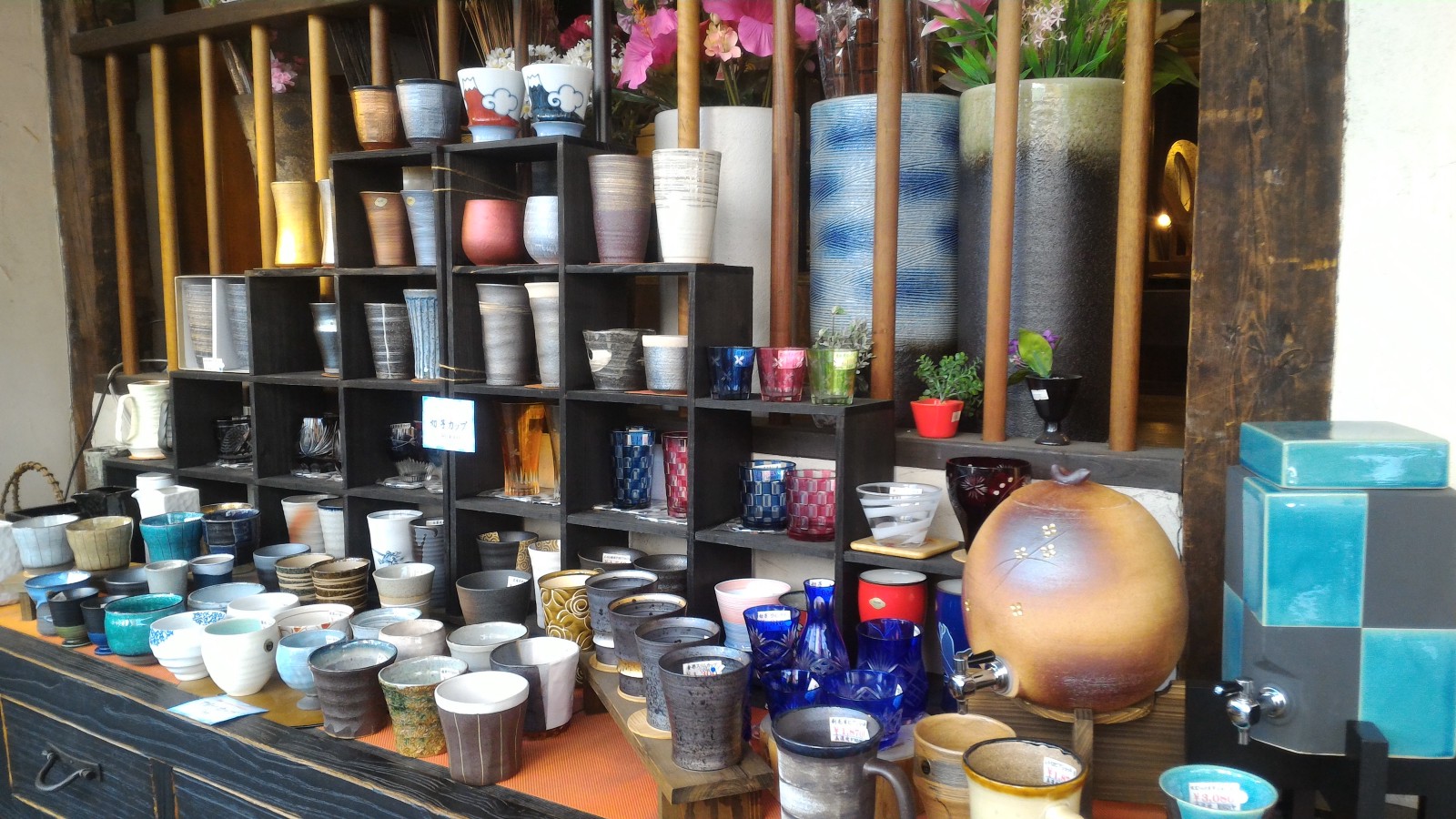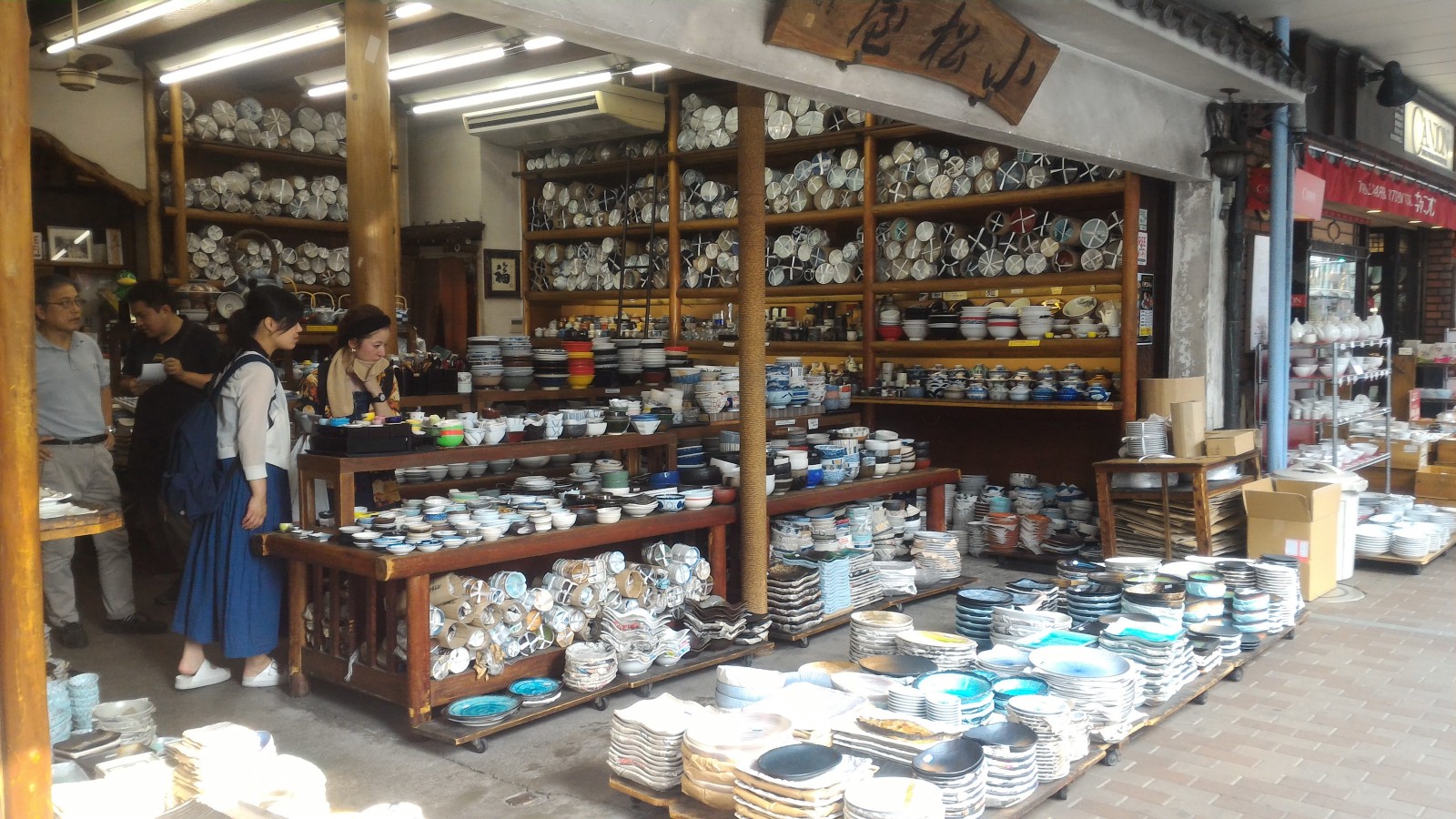 If you are not so into cooking tools and willing to do general shopping in Tokyo, don't worry, Kappabashi also has many shops selling a huge selections of Japanese tableware such as plates, tea pots, cups, chopsticks and so on. Enjoy shopping for must-buy Japanese items in Kappabashi!
Where is Kappabashi ?
Kappabashi is a 800m street between Asakusa and Ueno. If you are planning to visit these two places, Kappabashi can easily access from both places.
・5 mins from Taharacho Station (Tokyo Metro Ginza Line)
・6 mins from Iriya Station (Tokyo Metro Hibiya Line)
・13 mins from Asakusa Station (Toei Asakusa Line/Tobu Isazaki Line/Tokyo Metro Ginza Line)
See the best highlights of Asakusa and Kappabashi area in one day! One of the best walking tours in Tokyo, "Asakusa Cultural & Street-food Walking Tour" by Magical Trip takes you to explore the historical, food and shopping culture in Asakusa area including Kappabashi Shopping Street! You can check more details from the link below and make a booking 😉
For more information around Kappabashi, please check out these articles below, too!
▽ Related Articles ▽
▼ Editor's Picks ▼
---