8 Best Neighborhoods in Tokyo
Best Hipster Neighborhoods in Tokyo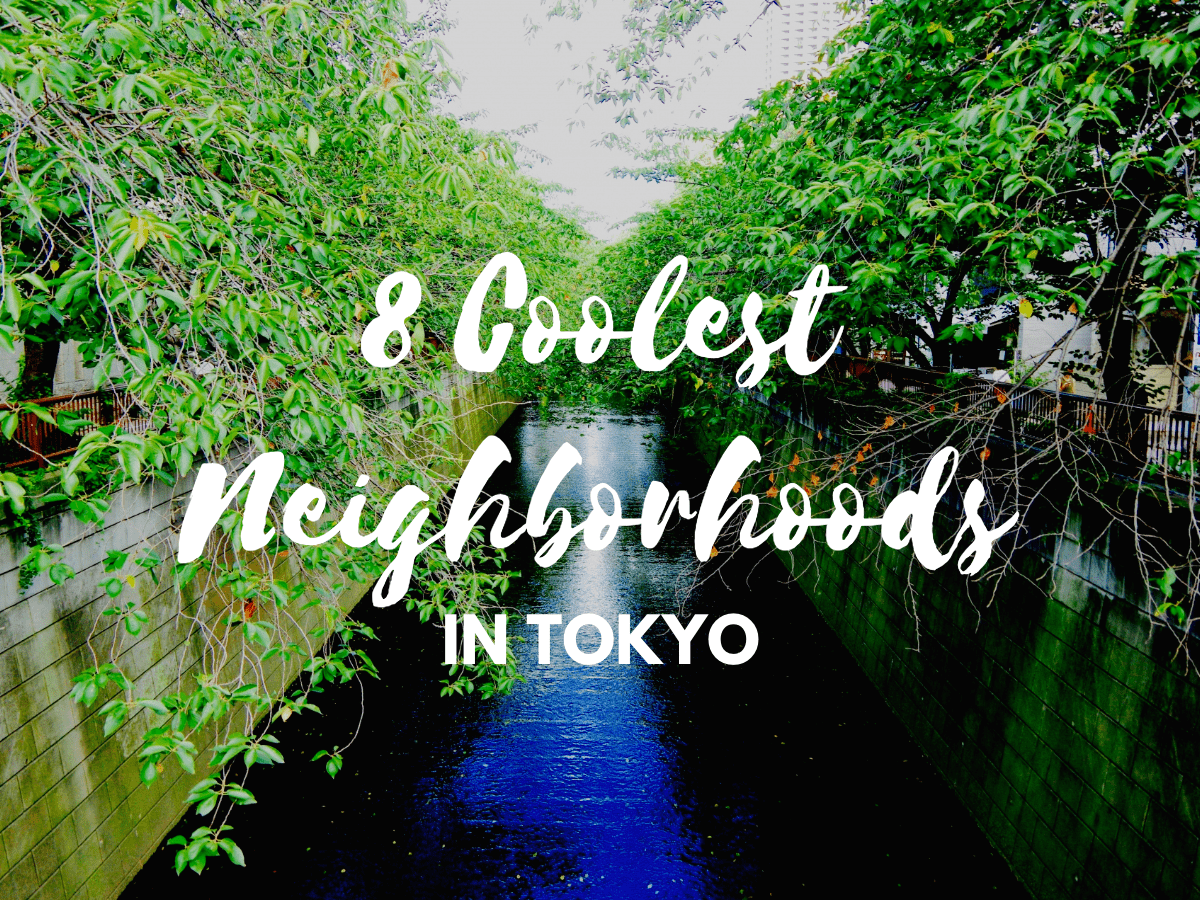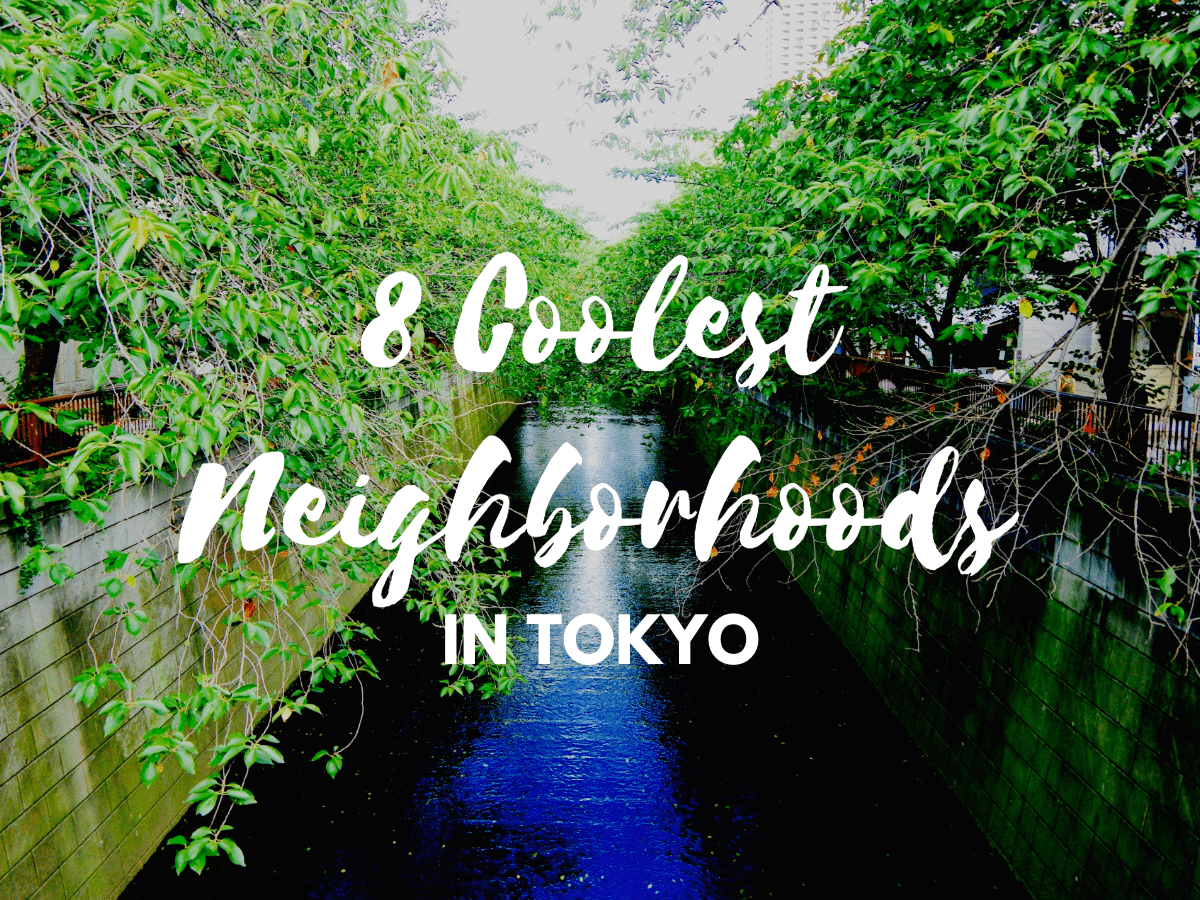 As all we know, Tokyo is the first choice for many travelers to visit. This attractive city offers us millions of things to see and do, and it's probably impossible to get bored of it.
However, If you have already been to Tokyo, you may think these things:
"I've already been to all major tourist sites in Tokyo"
"Tokyo is not for me, cos it's too crowded everywhere"
"Where do Tokyoites hang out?"
Here is the information perfect for those kinds of people. While most of people visit particular touristic areas in Tokyo, such as Shibuya, Harajuku, Shinjuku, Akihabara and Ginza, there are many more "lesser known" areas in the city, which are not very often introduced on guide books, but very much worth exploring.
Today, I'd like to introduce 8 best neighborhoods in Tokyo, which could be perfect destinations for second time visitors or for those who want to dig the city deeper. So, let's start!
1. Nakameguro (Nature&Shopping&Cafe)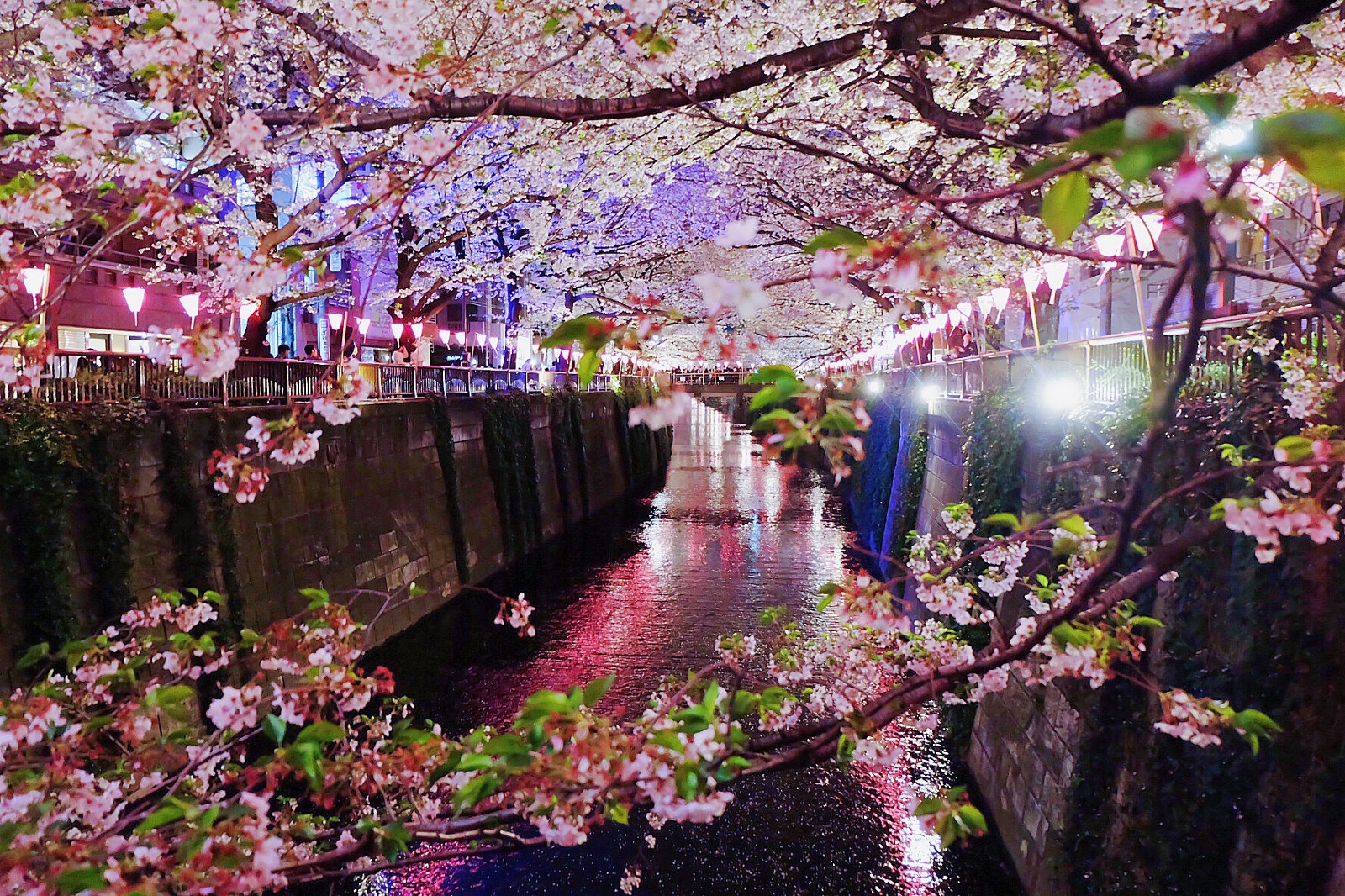 Nakameguro (中目黒) is the area located next to Shibuya, best known for Meguro River and its promenade along. The river is a famous spot for cherry blossom viewing during spring, and the illumination during winter.
The area attracts especially young hipsters as there are numbers of stylish cafes, bars and shops lined on the street by Nakameguro Station. Nowadays, pizzerias such as Seirinkan (聖林館) and Pizzeria Trattoria da ISA seem to be a huge trend in this area.
Nakameguro also has a historical site such as Yutenji Temple (祐天寺) which was built in Edo Period. Although it's located in the central Tokyo, there is a vast park, Rinshinomori Park (林試の森公園), where you can escape from the city's hustle.
Attractions: Nature, Shopping and Hipster Culture
Access: 20 mins from Tokyo Station/15 mins from Shinjuku Station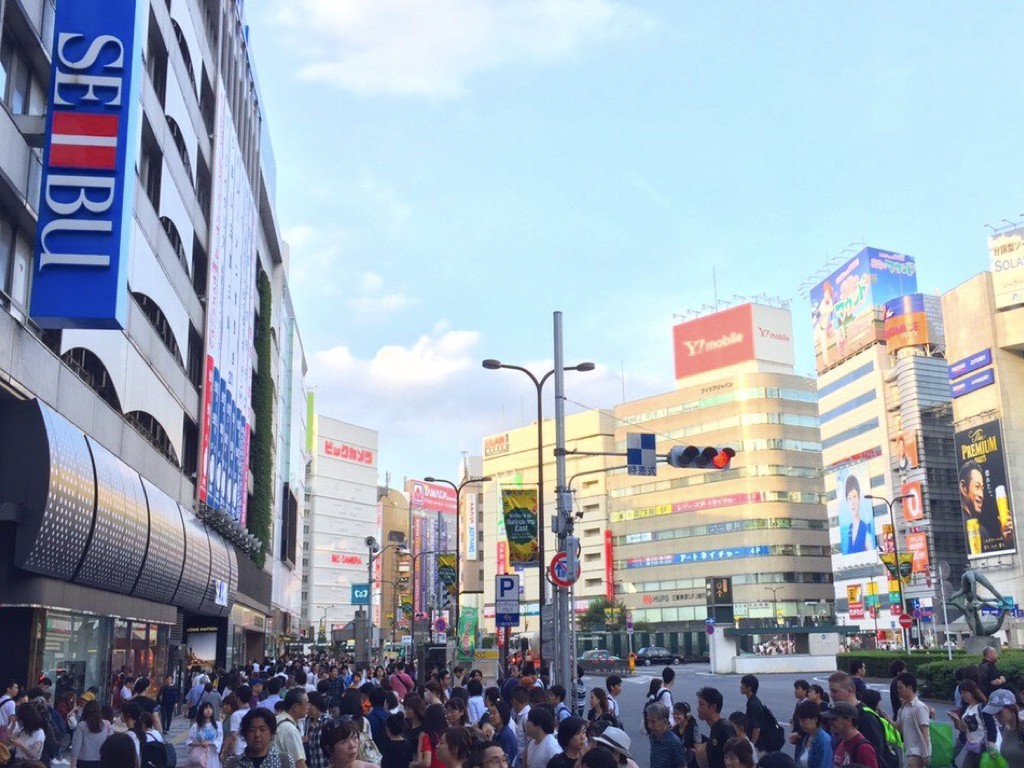 As it's very accessible to major tourists areas like Shinjuku and Shibuya,
Ikebukuro (池袋) has already been a top choice for traveler's accommodation. However, Ikebukuro offers much more than just comfortable stay.
It's one of the best area to shop in Tokyo. There are several department stores directly connected with the station, offering a wide range of products for all generations. Also Ikebukuro is actually known as one of the most competitive areas of electric products. There are several large electronics retail stores gathered on the east side of the station, such as BIC CAMERA and Yamada Denki LABI, offering a huge selection of products at very competitive rates. Of course if you are a foreign visitor, you get tax free service, too.
Sunshine City is also a must-visit spot in Ikebukuro. The complex building houses numbers of shops&restaurants, and an aquarium and an observation deck at the 60th floor.
Attractions: Electric products, Amuseuments
Access: 16 mins from Tokyo Station/6 mins from Shinjuku Station
3. Daikanyama (Nature&Shopping&Cafe)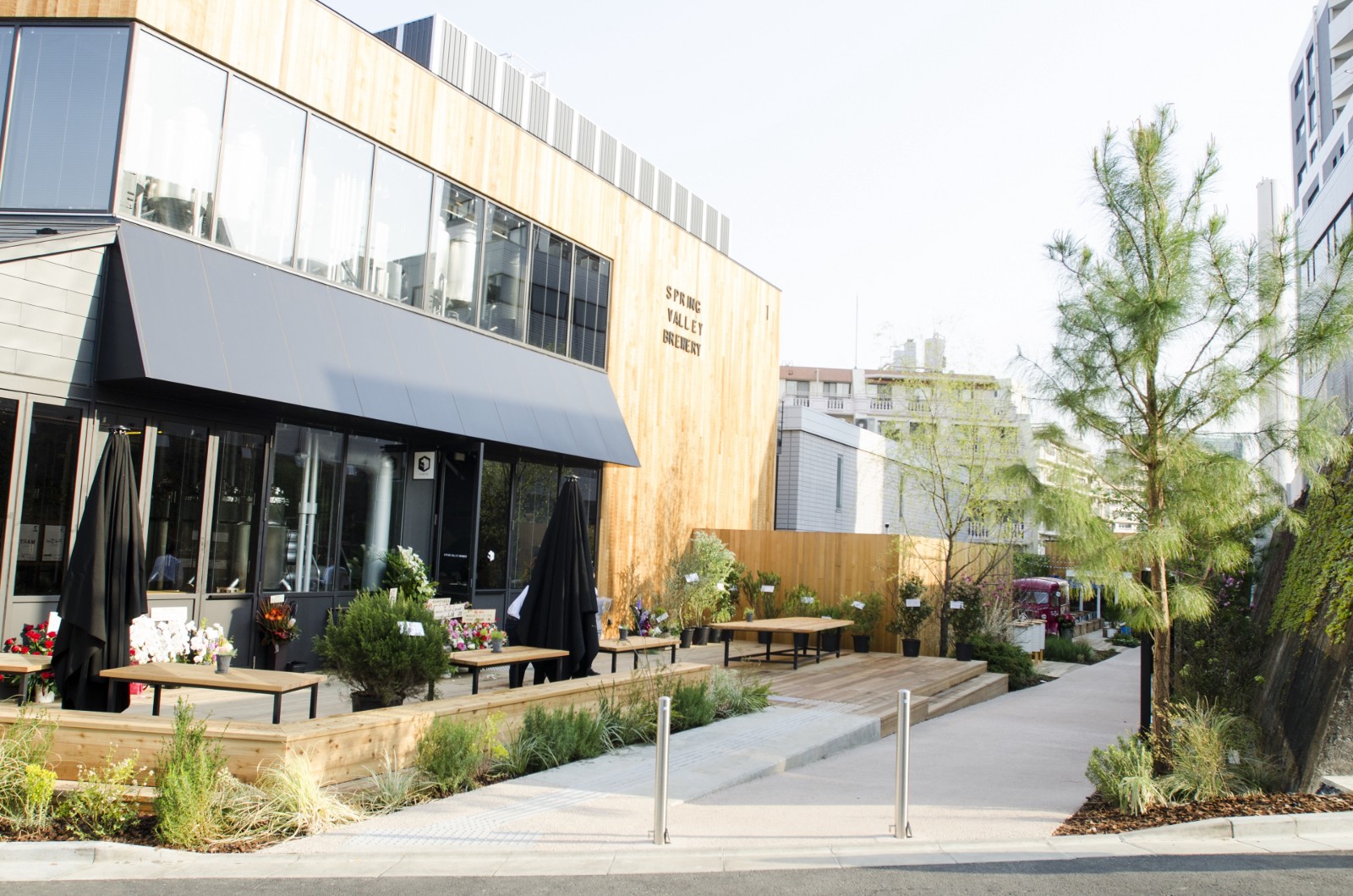 Daikanyama (代官山) is located between Shibuya and Nakameguro, and
it's often described as the most sophisticated area of Tokyo. The area owns lots of elegant and fashionable cafes and boutiques, and at the same time it's rich in green and has very relaxing atmosphere.
The symbolic building of the area, Daikanyama T-SITE is definitely recommended to visit. This modern, edgy store offers a huge selection of books, music and movie products, and there is a Starbucks where guests can read books with coffee.
There is also a new landmark LOG ROAD Daikanyama which opened in 2015. The complex building was renovated from the 220 m long train track, and houses shops, restaurants and cafe and its space is filled with refreshing green and flowers.
Attractions: Nature, Shopping and Cafe
Access: 30 mins from Tokyo Station/15 mins from Shinjuku Station
4. Shimokitazawa (Shopping&Culture)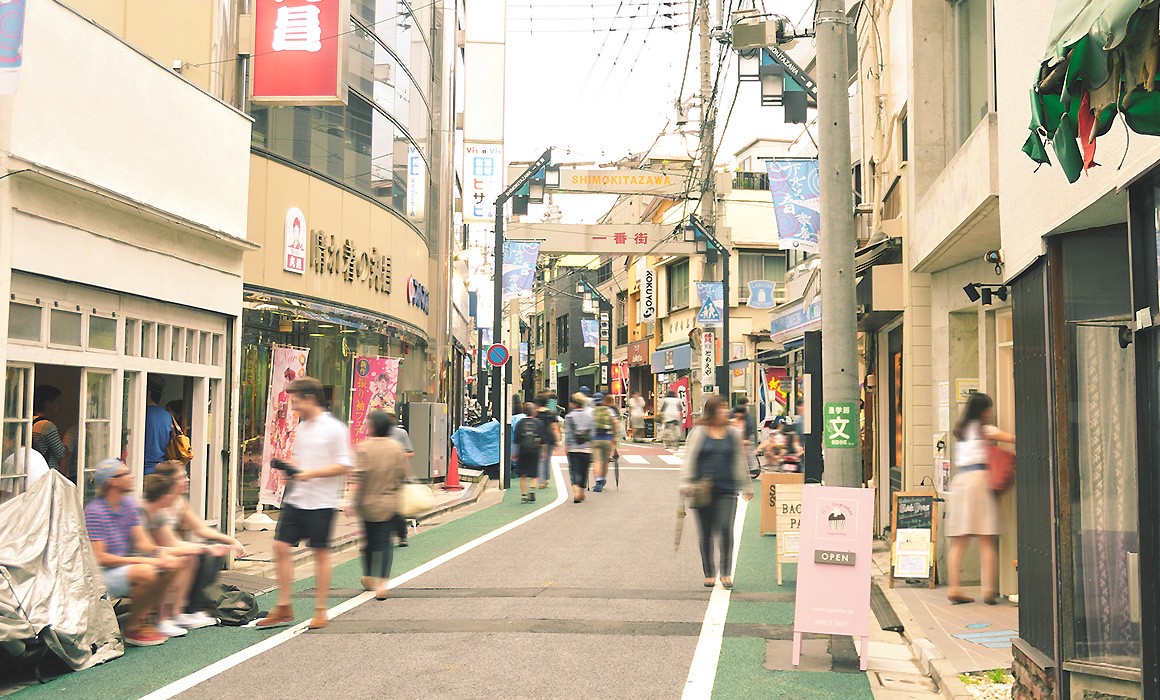 Shimokitazawa (下北沢) is a neighborhood located west of Shibuya, and it's better known as the abbreviation name "Shimokita". The area is known as the Mecca of subculture, and filled with a number of vintage clothing shops, stylish cafes, live houses, and many other unique&artistic shops. Street art is also very common in this area, too.
The area is especially known for owing a great number of vintage clothing shops, and each shop has its own flavors.
At the north side of the station, there is an arcade called Shimokita Ichibangai (下北沢一番街商店街), where approx 300 Izakaya, bars and restaurants gather. It's nothing flashy but very good place to feel true local atmosphere.
One of the most recommended shops to visit in the area is Village Vanguard. It's a franchised variety shop offering unique and funny items.
Attractions: Vintage Clothes, Culture
Access: 26 mins from Tokyo Station/ 7 mins from Shinjuku Station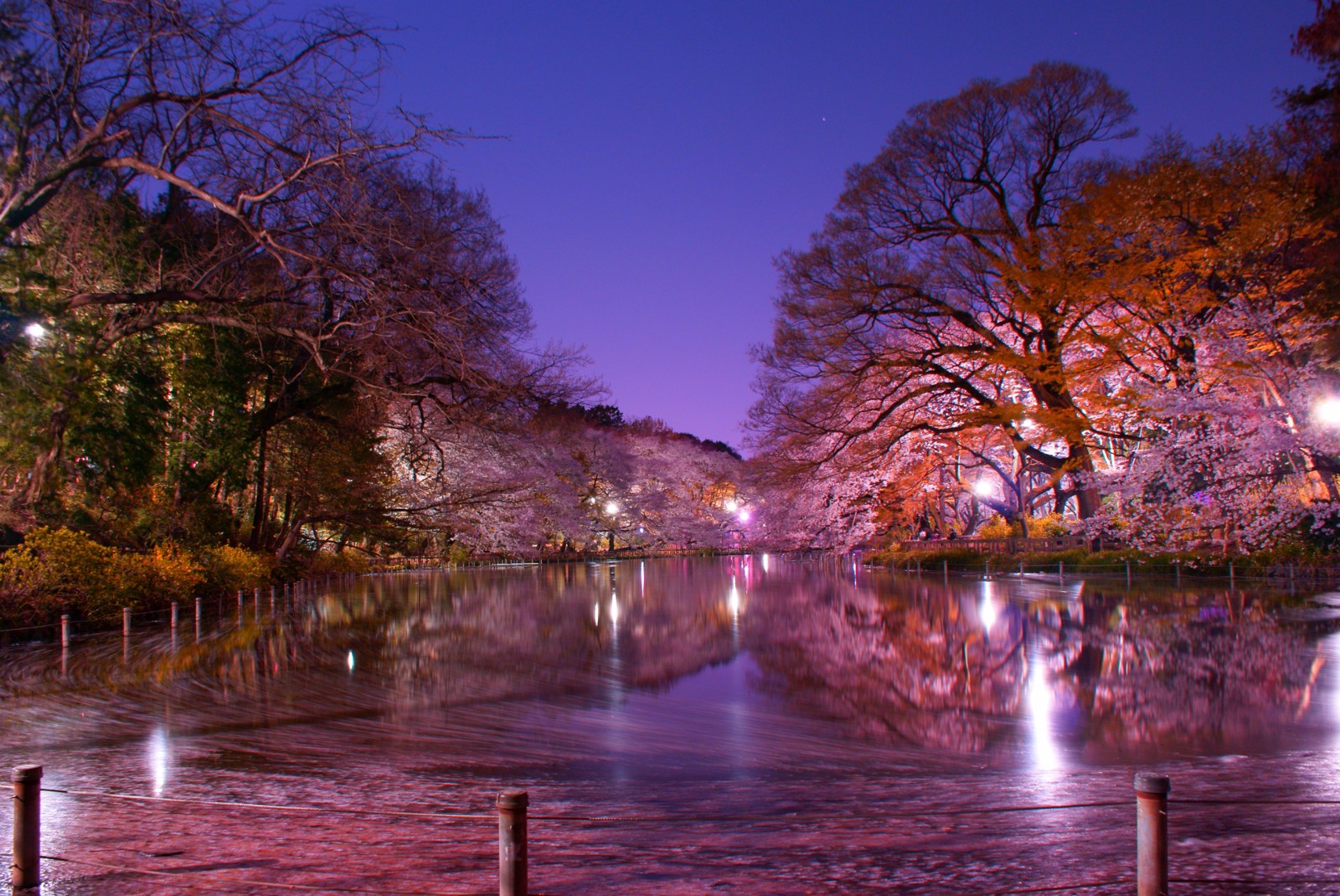 Located on the west of Shinjuku, Kichijoji (吉祥寺) is often voted as the most desirable place to live in the city. Let's find out why.
First of all, the most famous thing in the area is Inokashira Onshi Park. One of the largest parks in Tokyo has a vast space with a pond and a zoo and it's a popular spot for cherry blossoms&autumn leaves viewing. At the tip of the park, there is Ghibli Museum. If you are a fan of Ghibli films, it's definitely a place to visit (tickets must be purchased in advanced.)
At the north gate of Kichijoji Station, there is a famous Izakaya alley called Hamonika Yokocho (ハモニカ横丁). This nostalgic alley is clammed by numbers of Izakaya, bars, restaurants (Japanese, Chinese, curry, ramen, etc) and also some small boutiques.
Moreover, although the area has very relaxing atmosphere, Kichijoji has the great access to Shibuya and Shinjuku.
So why is Kichijoji so popular and worth visiting?
I guess because it has the nearly perfect balance of necessities of life and amusement.
Attraction: Nature&Gourmet
Access: 30 mins from Tokyo Station/15 mins from Shinjuku Station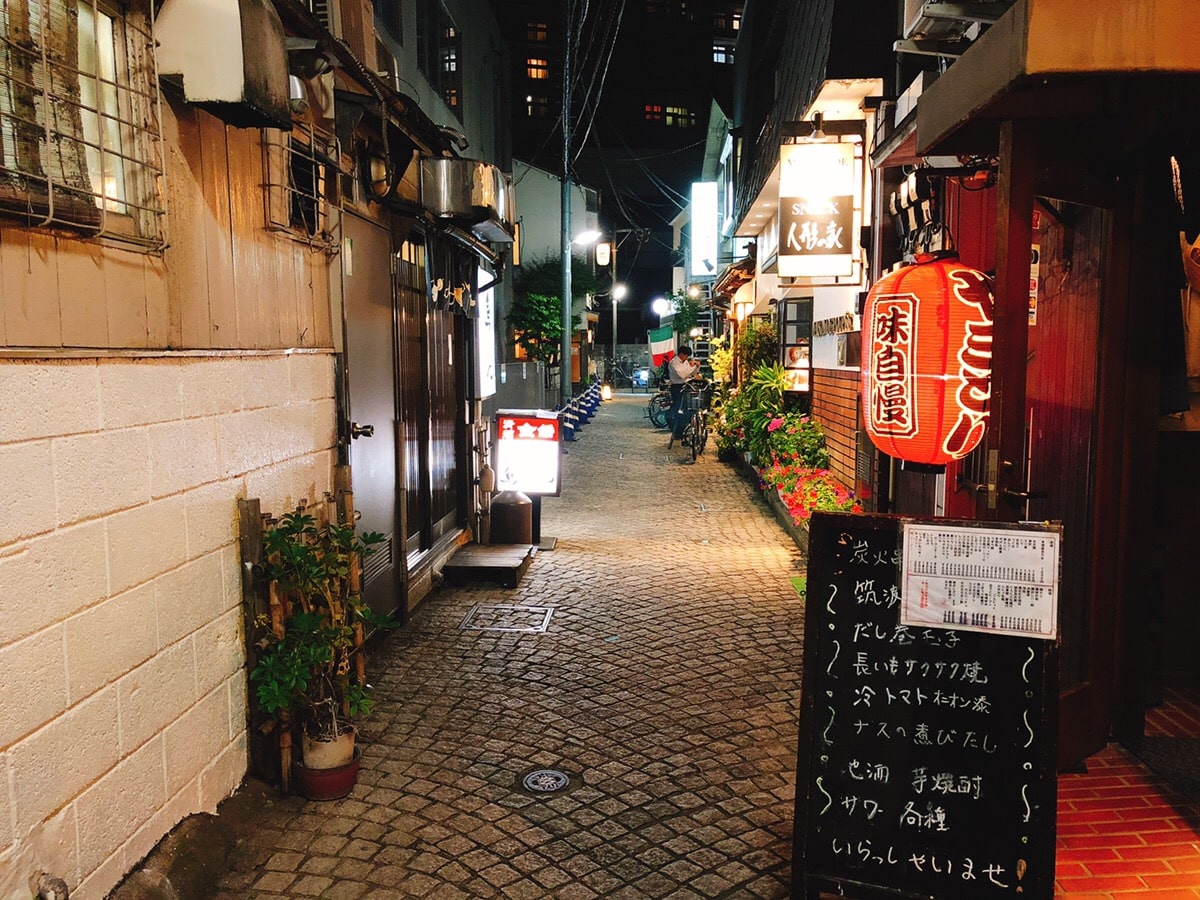 Kagurazaka (神楽坂) is a hidden neighborhood in Tokyo, which is filled with rich nature, Japanese tradition and high-rise buildings. Iidabashi Station, the closest station of the attractive town, is very accessible from popular tourist towns such as Akihabara and Shinjuku.
There are a large number of cool restaurants and old Izakaya (Japanese-style pub) all over Kagurazaka, which you should visit in the evening for Japanese food and drinks. The main street of Kagurazaka intersects with numerous narrow alleys with stone pavement that are well-preserved dating back centuries. In addition to the long-established restaurants, the new unique restaurant Inua was opened in 2018 by the chef from the world's renowned restaurant Noma.
You can enjoy seeing historical buildings in the center of Kagurazaka. Zenkokuji Temple (善國寺), originally founded in 1595, is one of the largest Nichiren Buddhism temples in Tokyo. Located in a little east of Kagurazaka, Tokyo Daijingu Shrine (東京大神宮), built over a century ago, is famous as one of the five major shrines in Tokyo.
For rich nature, Koishikawa Korakuen Garden (小石川後楽園) is recommended to visit. The traditional Japanese garden, founded in the Edo Period (1603–1868), consists of ponds, bridges and rich greenery. Canal Cafe, located just in front of Iidabashi Station, is popular for its open-air seats. The cool cafe is faced with a large moat where cherry blossoms flourish in spring.
Attractions: Nature and Gourmet
Access: 7 mins from Akihabara Station/12 mins from Shinjuku Station
7. Omotesando (Shopping&Cafe)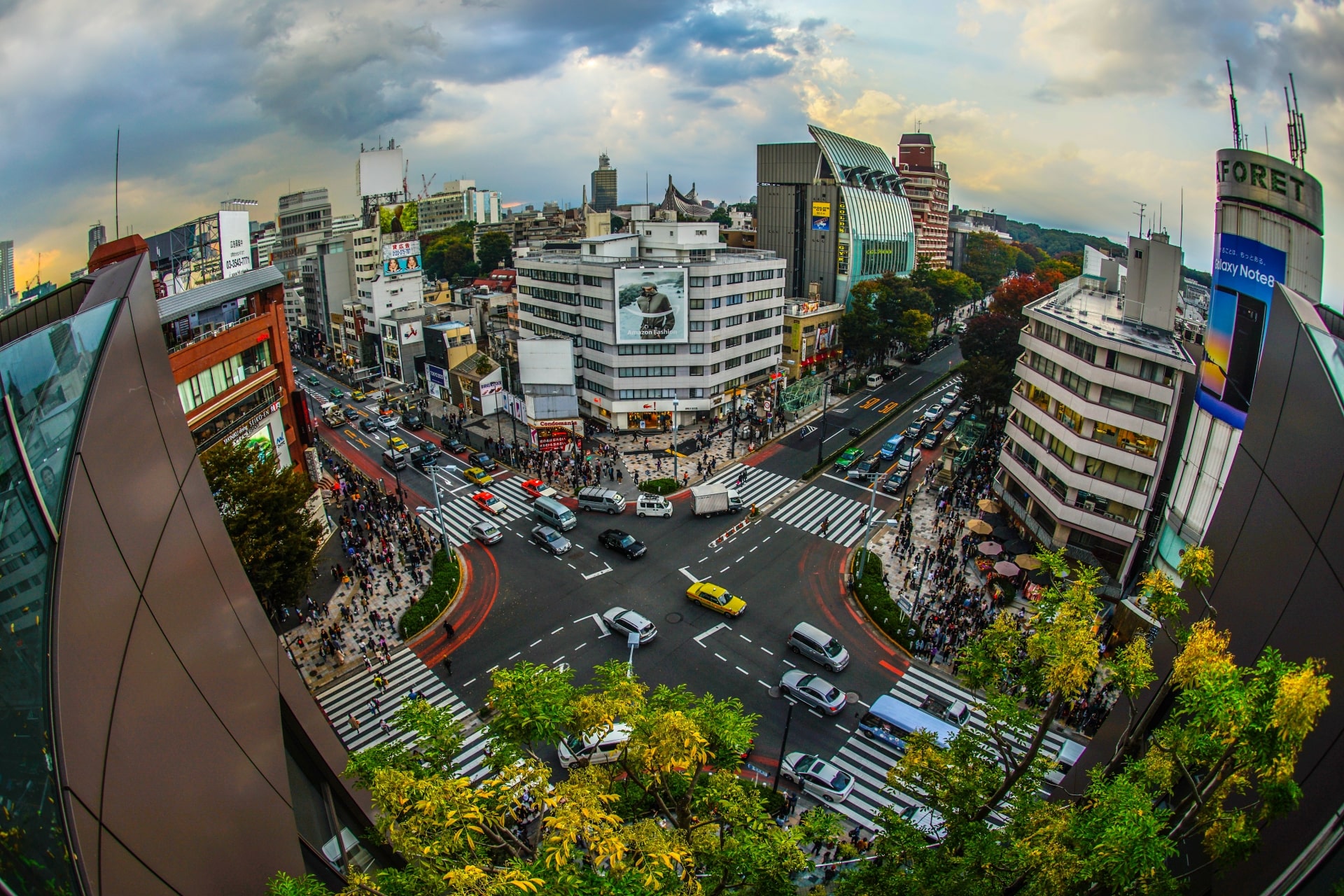 Omotensado (表参道), located between the two popular tourist towns Harajuku and Shibuya, is one of the coolest neighborhoods in Tokyo for shopping and chilling out at a cool cafe.
The hot neighborhood in Tokyo has no shortage of shopping options from world's famous high brand stores and shopping complexes to local old clothes shops lined along the Omotesando's main street. The cozy hideaway Cat Street intersects with Omotesando Street, where hipsters visit for cutting-edge fashion items.
There are a variety of cafes all around Omotesando including unique cafes, trendy food restaurants and pancake cafes. At some popular spots, many people make a long line to wait for the cute desserts and Instagram-worthy dishes.
The relaxing nature spots lie next to Omotesando, which may make you forget that you are in the center of Tokyo. Meiji Shrine (明治神宮), enclosed by rich greenery, is one of the most popular and sacred Shinto Shrines in Tokyo. There is also Yoyogi Park (代々木公園) where many Tokyoites and foreign tourists visit for chilling out or enjoying seasonal events.
Attractions: Shopping and Cafe
Access: 17 mins from Tokyo Station/12 mins from Shinjuku Station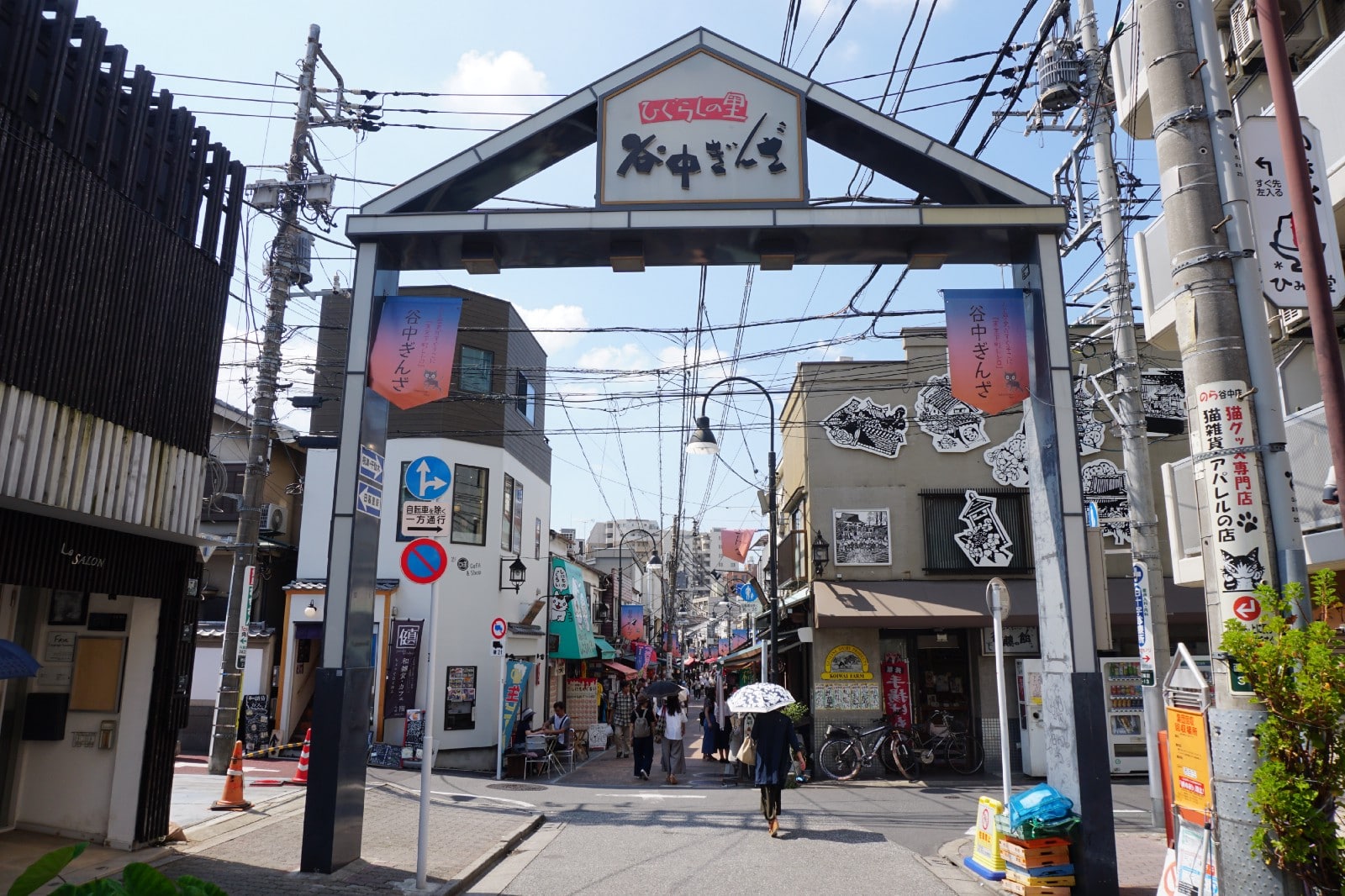 Yanaka (谷中) is a less known tourist town by especially foreign visitors, however, the old town has lots of Japanese nostalgic places to visit. Yanaka is a part of the Shitamachi area which means old downtown areas with well-preserved retro buildings and true local vibes.
Yanaka Ginza (谷中銀座), a shopping street with the old town Shitamachi atmosphere, is the highlight of Yanaka. Dozens of food stalls and traditional Japanese souvenir shops are lined up along the Yanaka Ginza shopping street. Not only delicious snack spots but also the Japanese traditional sweets Kakigori (Shaved Ice) shop Himitsudo(ひみつ堂) and the drinking spot like Yanaka beer hall (谷中ビアホール) are popular, for example.
Yanaka is also looked on as a part of the Yanesen (谷根千) area as well as Nezu (根津) and Sendagi (千駄木). Yanesen is filled up with unique spots including Nezu Shrine (根津神社) with lots of torii gates and Kayaba Coffee (カヤバ珈琲).
There are too many hidden gems to stroll around in Yanaka within a day, so find your favorite spot on your Shitamachi trip! Yanaka's major closest station is Nippori Station of JR Yamanote Line, so you can easily get to the neighborhood from almost all popular towns in Tokyo.
Attractions: Culture, Gourmet and Shopping
Access: 11 mins from Tokyo Station/21 mins from Shinjuku Station
MAP:
Want to extend your Tokyo trip to a little more?? You can reach to a subtropical island from Tokyo within an hour!!
So, what did you think about these "lesser known" areas in Tokyo?? If you are planning a "off the beaten track" trip in Tokyo, these areas might be a perfect choice for you 🙂 For more underrated spots in Tokyo, please check these articles below!
▽ Related Articles▽
▼ Editor's Picks▼
---